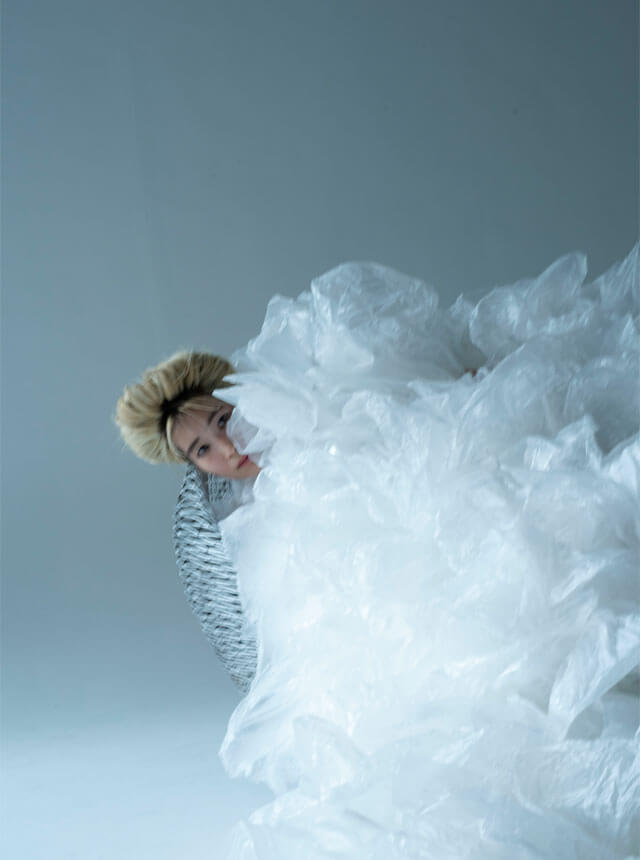 all clothes created by TEN 10
designers by Futaba Kato, Syun Kageyama, Mei Sato, and Yuta Setogawa
Encounter|Sumiko Kubo
クリエイターたちの絆で創り上げられた、美しい非日常
「Encounter=出逢い。」
世界中に存在する、アーティストたちとの巡り合い。

多彩なクリエイターたちの才能を披露する場として、彼らが表現する、瑞々しく、独創的な作品の中から琴線に触れる作品を編集部がピックアップ。
選び抜かれた、個性豊かな感性に想像を巡らせて。


A uniquely precious encounter with artists from all over the world.
As a platform to exhibit and unveil the various talent, Lula Japan's editorial team have selected the most vivid and genuine works from artists around the world.
Entrust your heart to this creative and unique new sensibility.
No.150 "lien"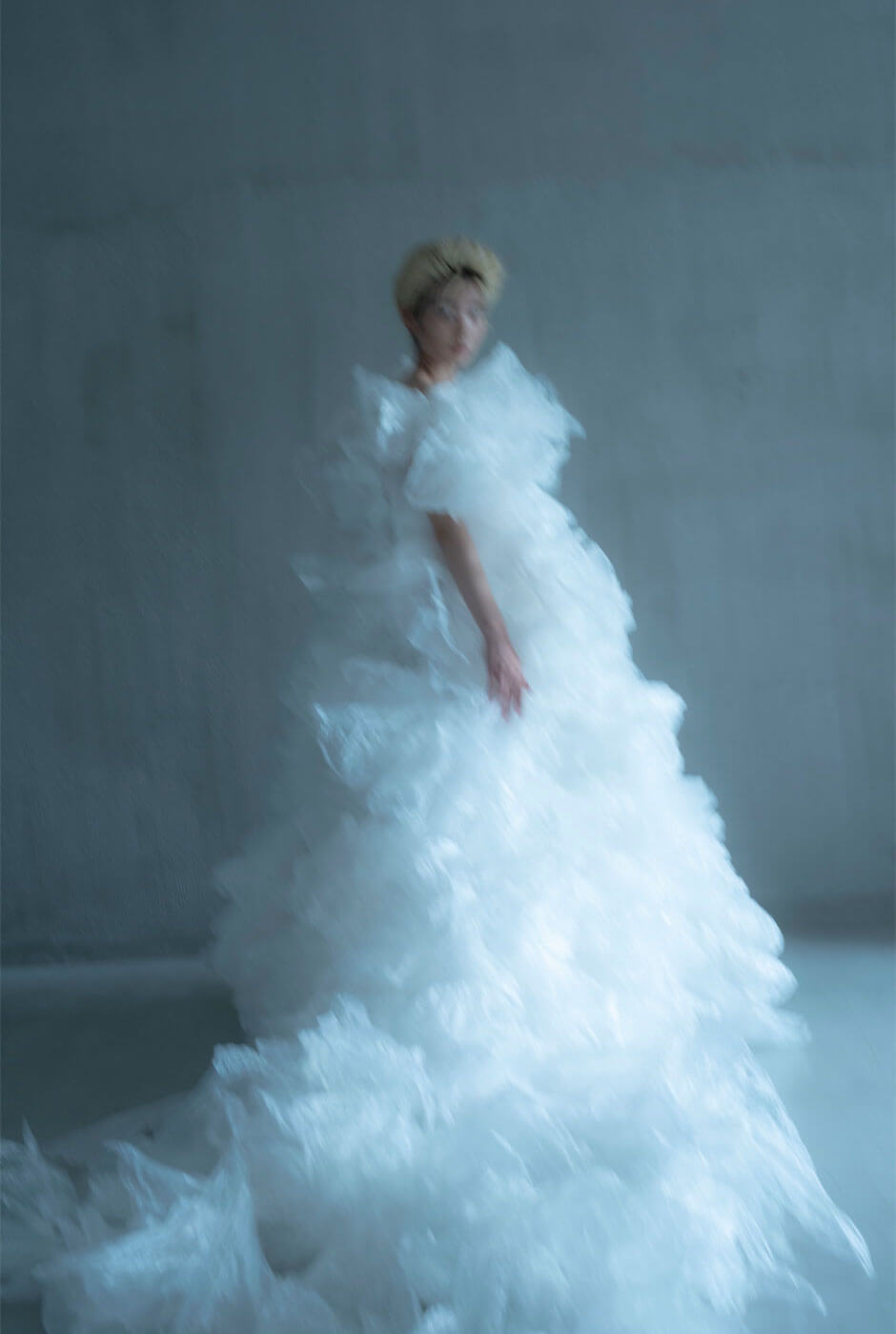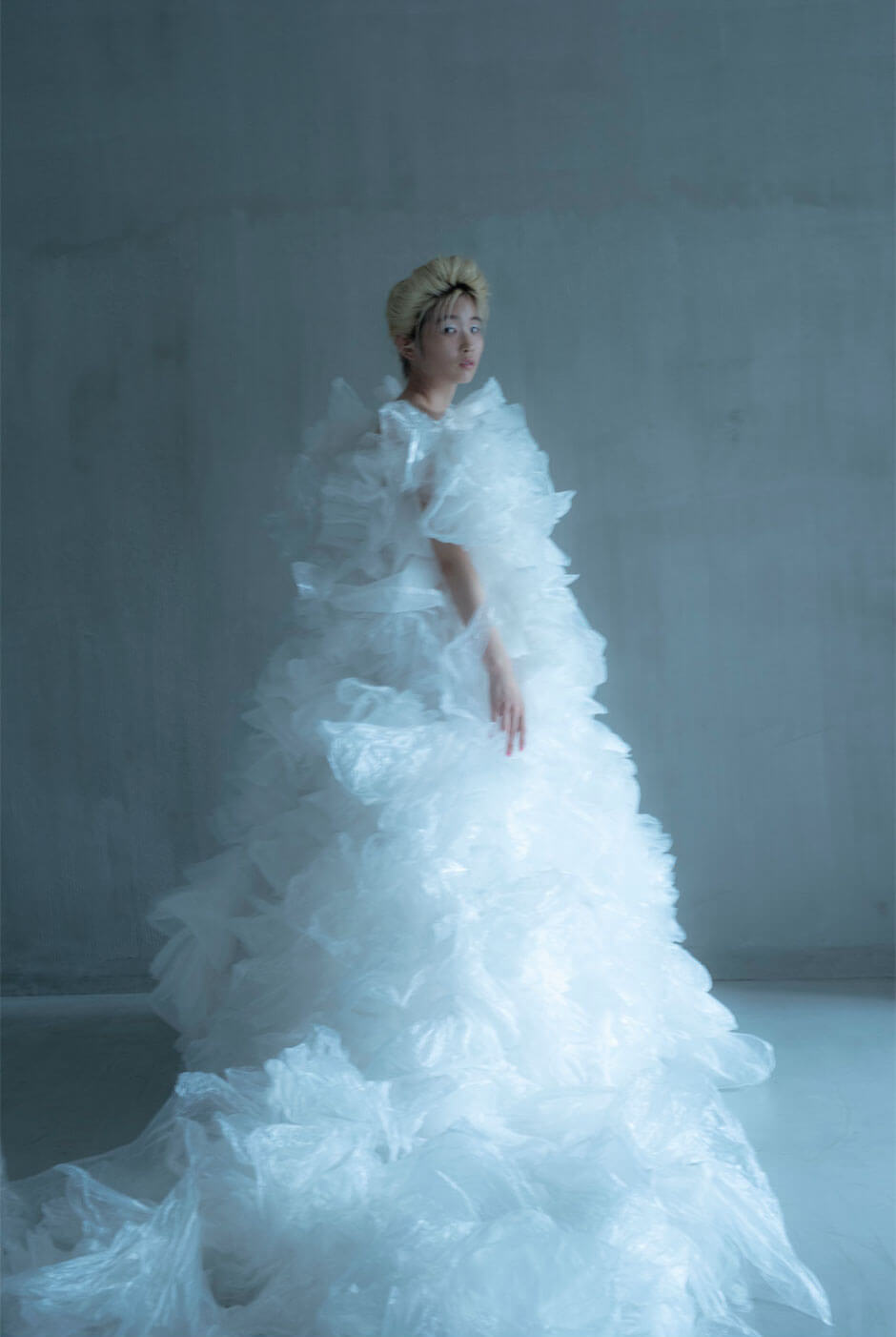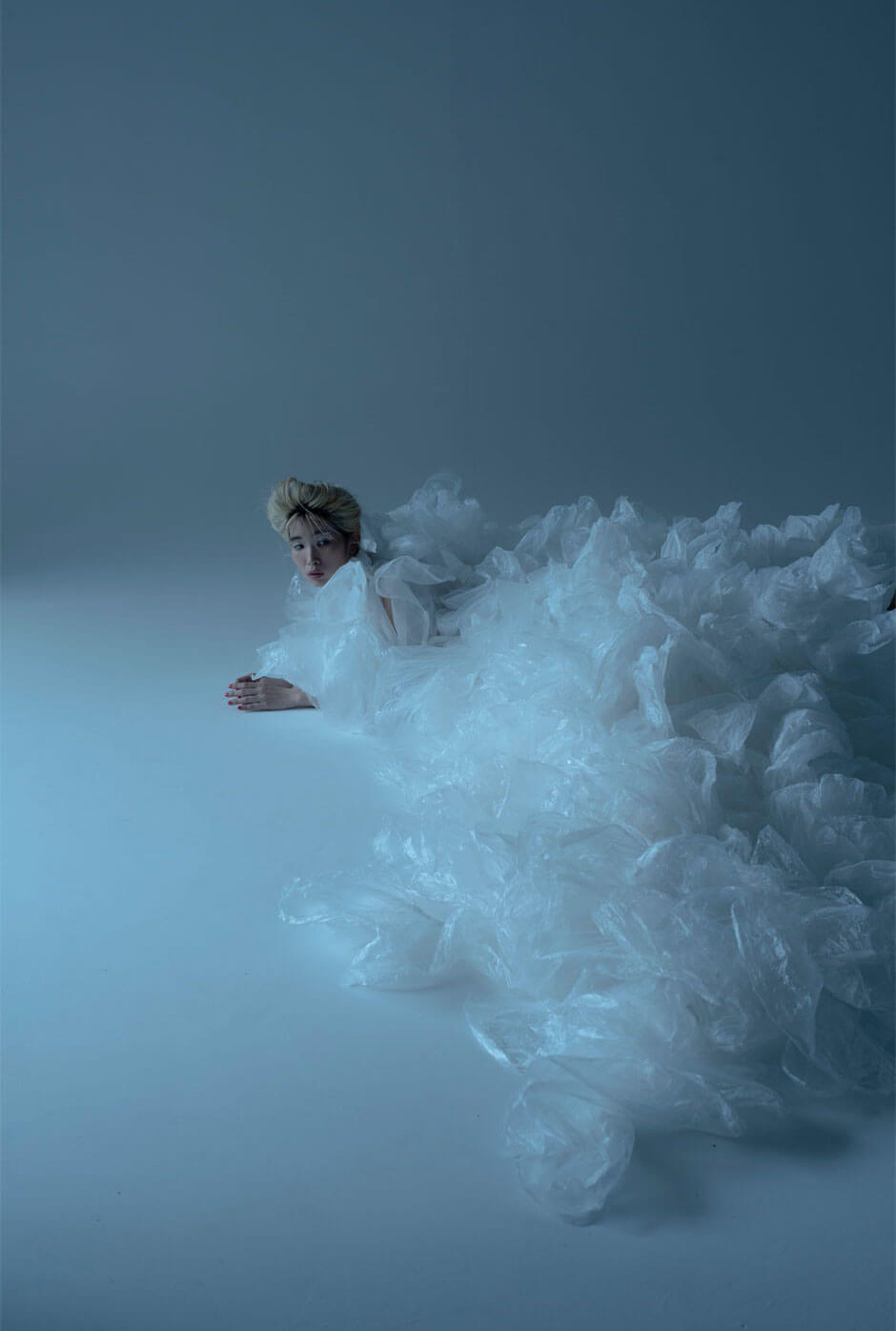 Photography by Yudai Kusano
Styling by Yudai Ichinosawa
Hair and Make up by Sumiko Kubo
Model by Yuko Nagata at TOMORROW TOKYO



Sumiko Kubo/Hair and Makeup Artist

「絆(ties)」
「何か面白いことしたいね」という話からスタートした今プロジェクト。
紙やビニール袋を使った衣装を制作し、ソフトなライティングで非日常感を演出しました。

絆というタイトルからも言えることですが、お互いへの信頼感があると、即興演奏のような雰囲気で淡々と創作できる。
その過程はとてもワクワクします。

1人では成せないことも、人が集まると成せる。
今の情勢にも少し当てはまるのかなと感じます。


This project started with the idea of doing something interesting.
We made costumes out of paper and plastic bags, and created an extraordinary atmosphere with soft lighting.

As the title "ties" suggests, when we have a sense of trust in each other, we can create without hesitation in an atmosphere like improvisation.
This process is very exciting.

What cannot be done by one person can be done by a group of people.
I believe that this also applies to our situation living with covid.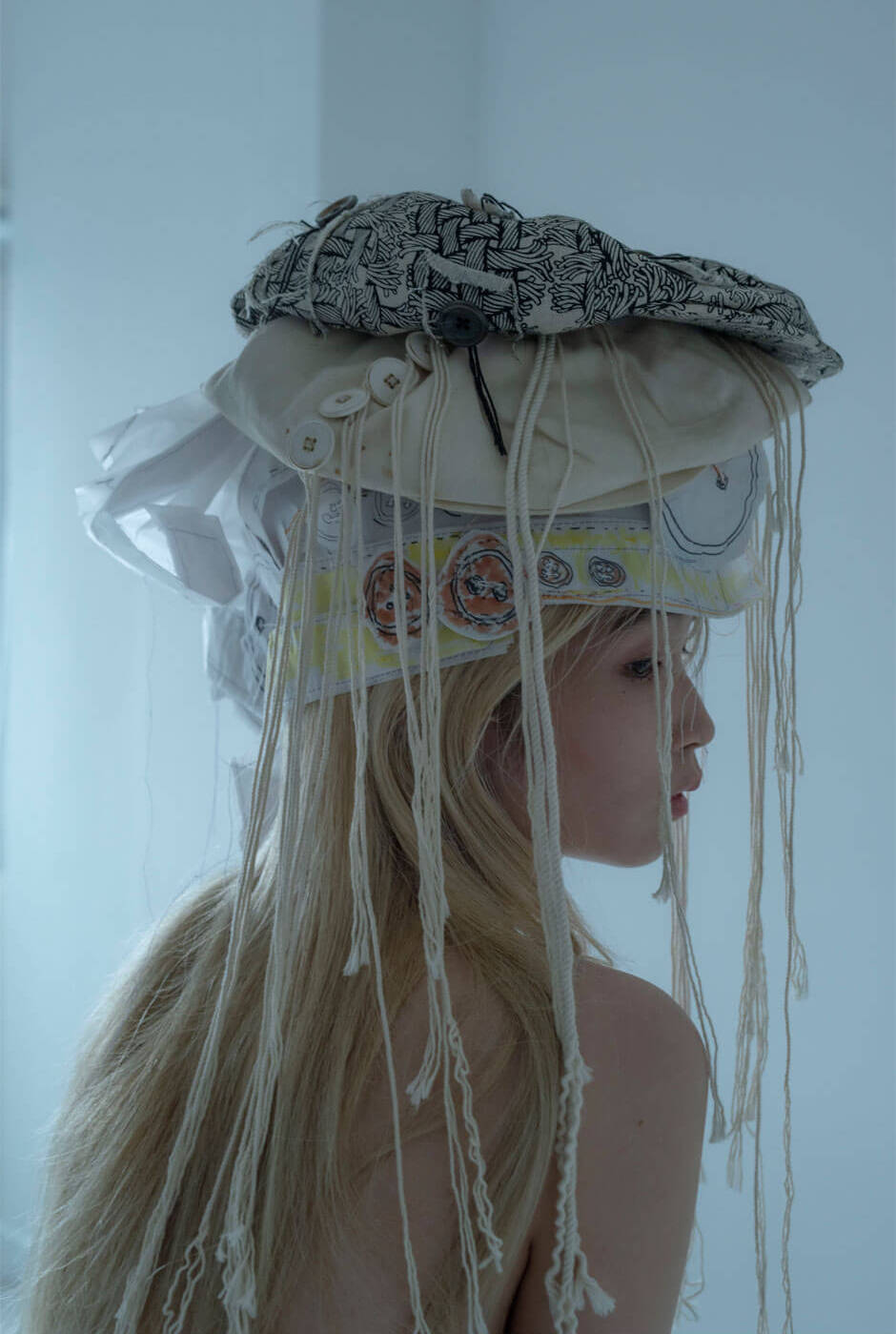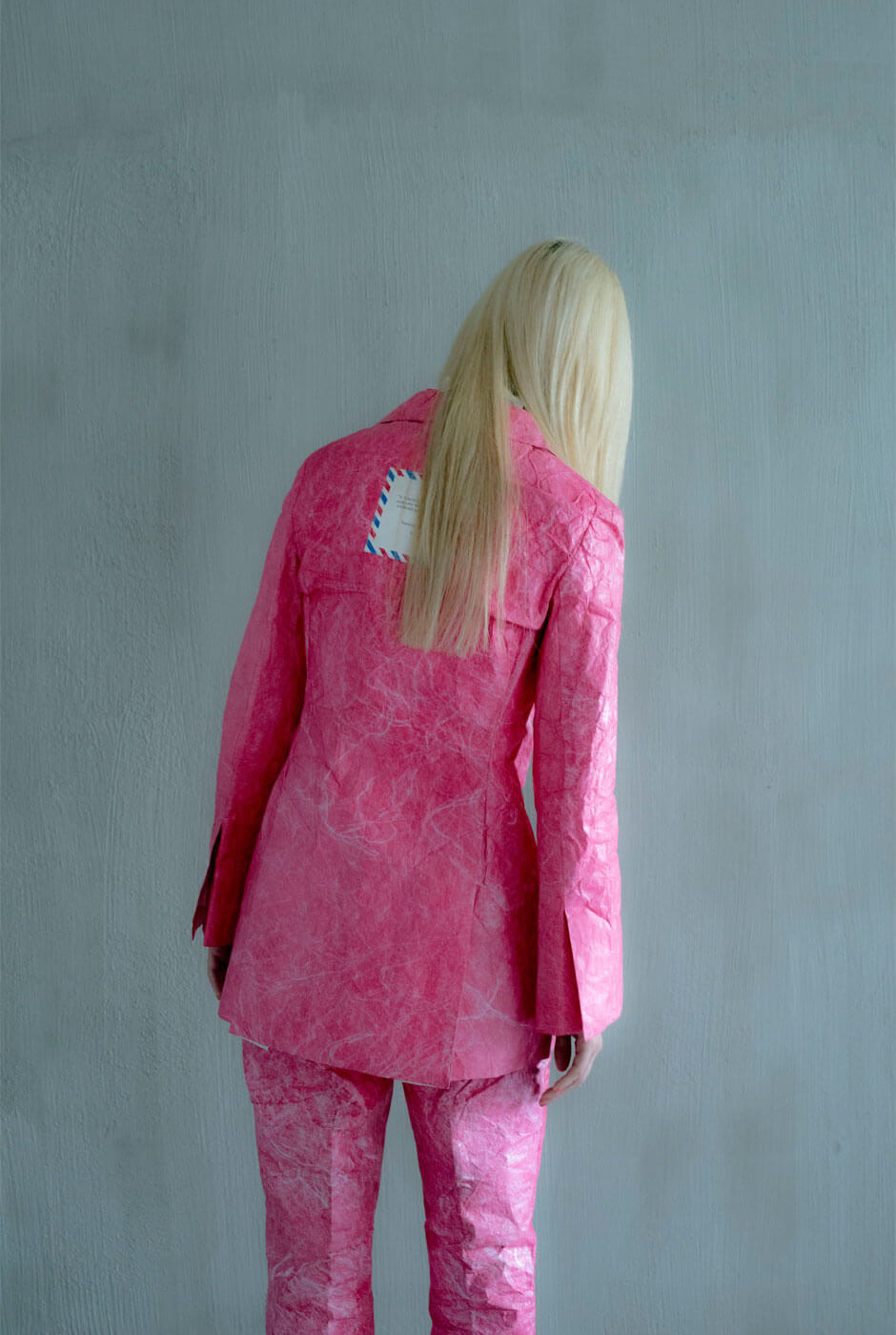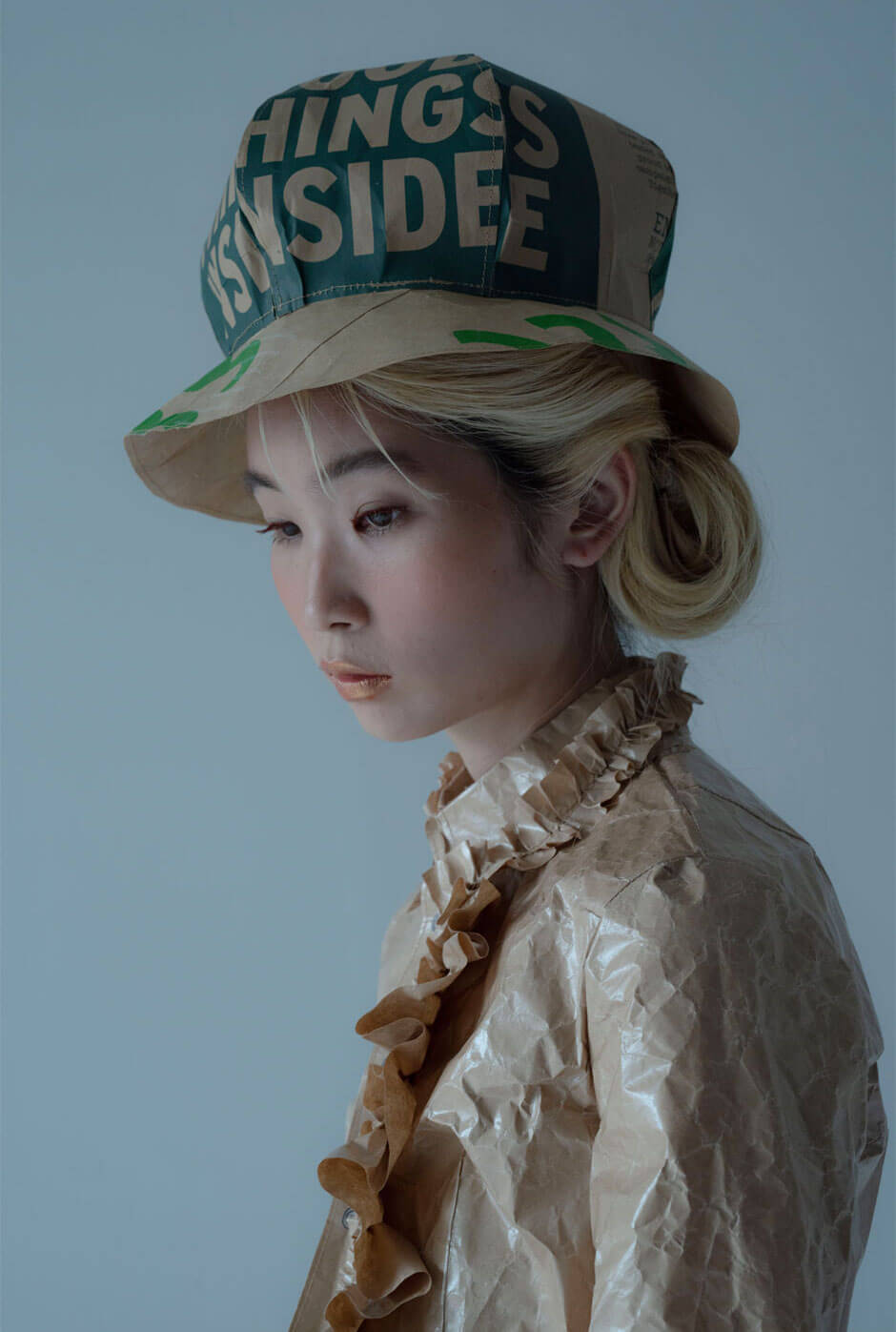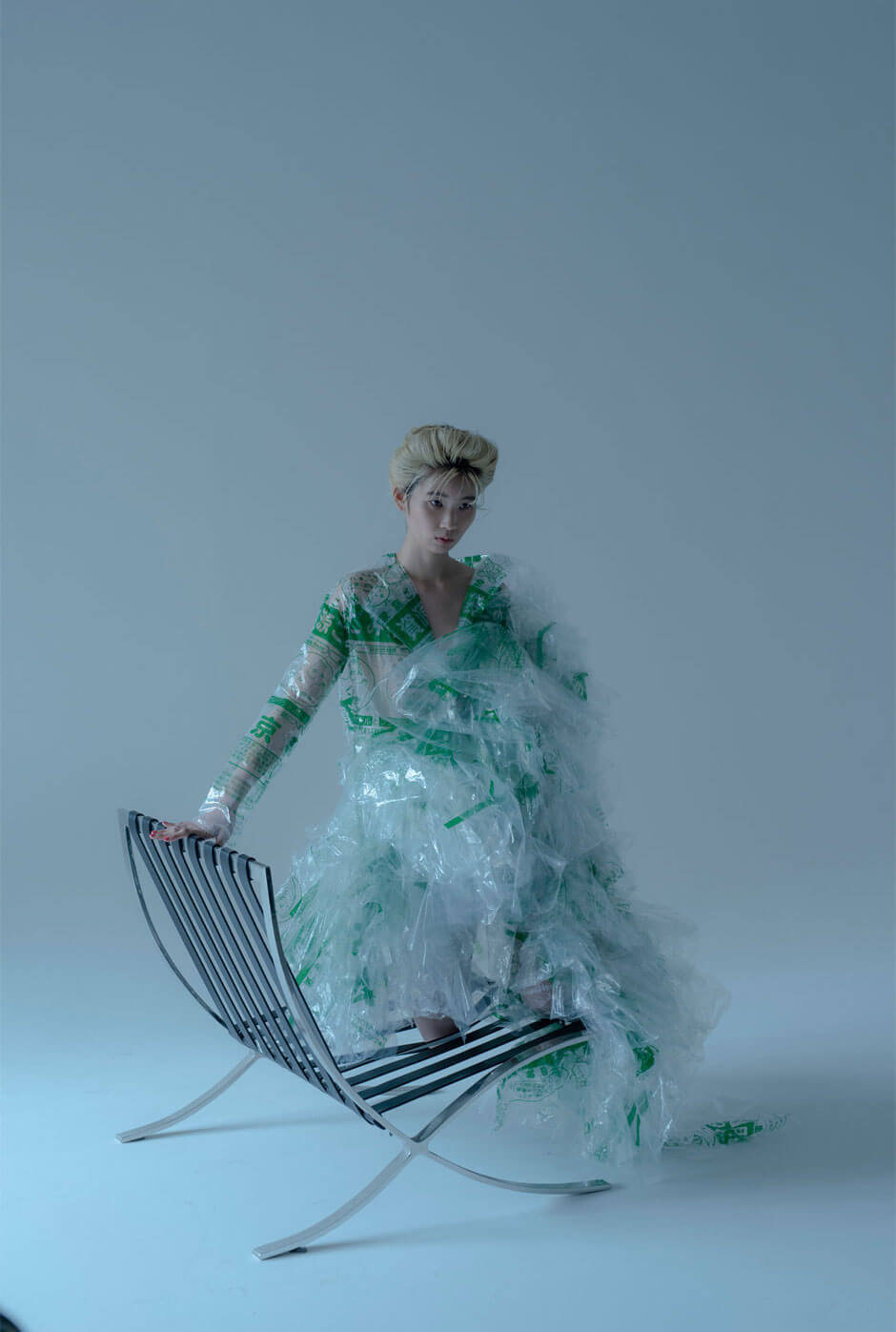 Sumiko Kubo:
長野県出身のヘアメイクアップアーティスト。
サロンワークのアシスタントを経て2012年独立。
アーティストやファッションシーンのメイクアップを中心に活躍中。
sumikokubo-hairmake.net/

A Hair and Makeup artist born in Nagano.
After working as an assistant at hair salon, she became independent in 2012.
She is mainly working for artists and the fashion commercials.