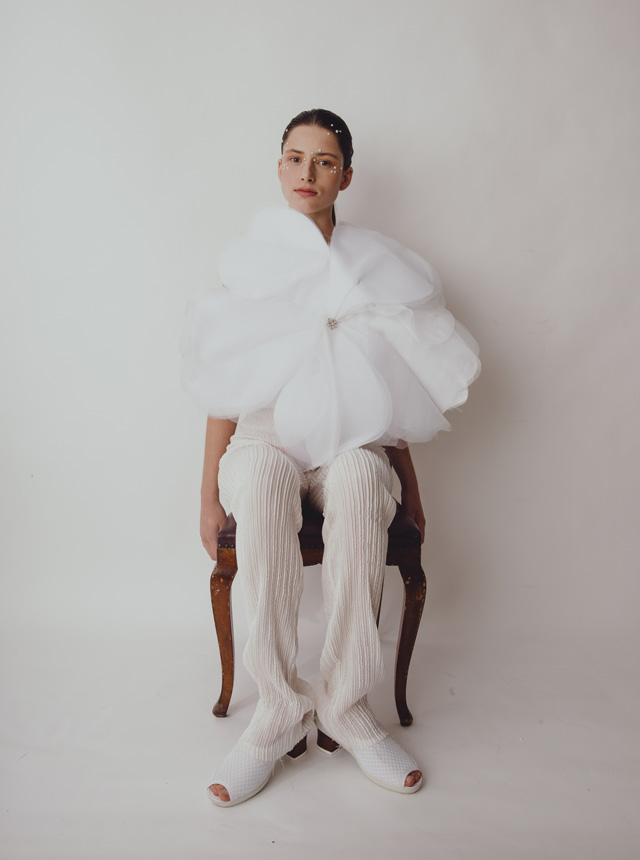 Encounter | Natalia Nowicka & Josefina Mezza
親密な関係を陰影で描いた、抽象的な肖像画
「Encounter=出逢い。」

世界中に存在する、アーティストたちとの巡り合い。
多彩なクリエイターたちの才能を披露する場として、
彼らが表現する、瑞々しく、独創的な作品の中から
琴線に触れる作品を編集部がピックアップ。
選び抜かれた、個性豊かな感性に想像を巡らせて。


A uniquely precious encounter with artists from all over the world.
As a platform to exhibit and unveil the various talent, Lula Japan's editorial team have selected the most vivid and genuine works from artists around the world.
Entrust your heart to this creative and unique new sensibility.
No.203 "The lady with the sparkle"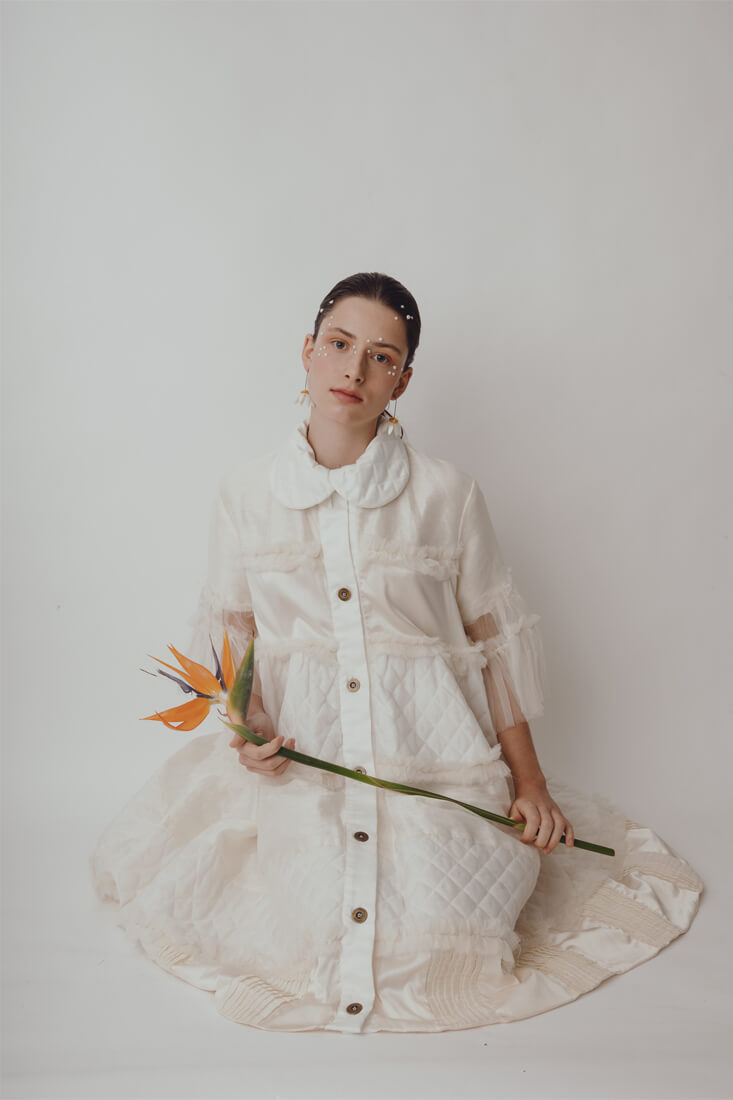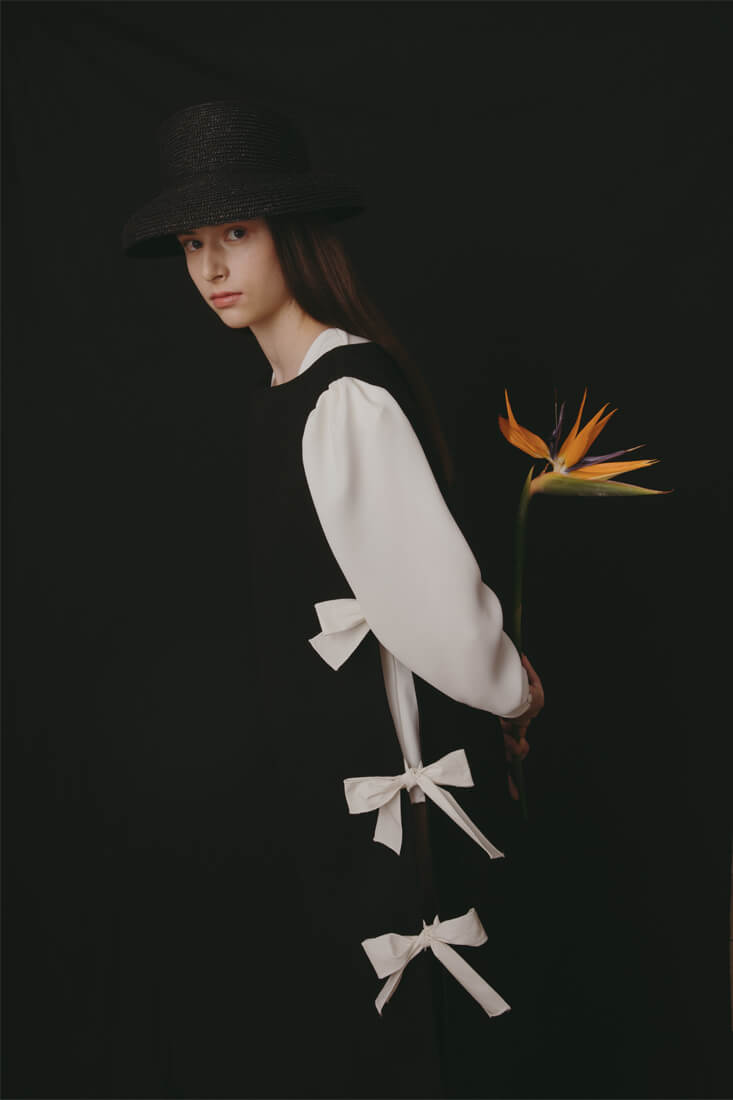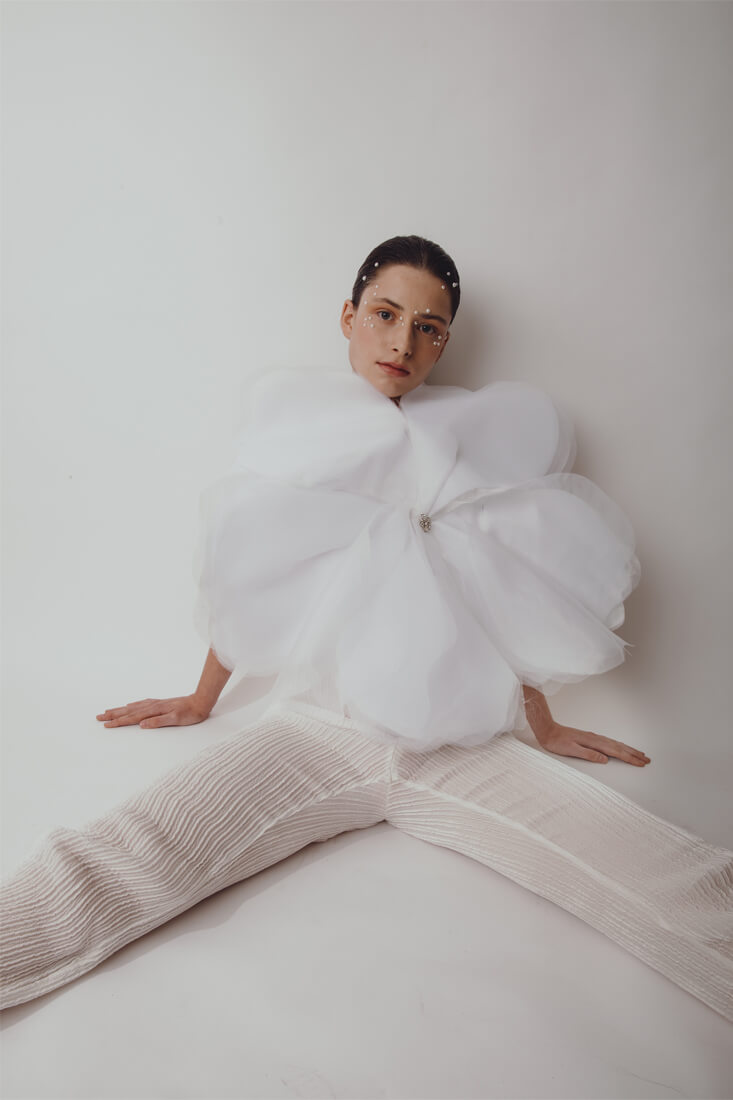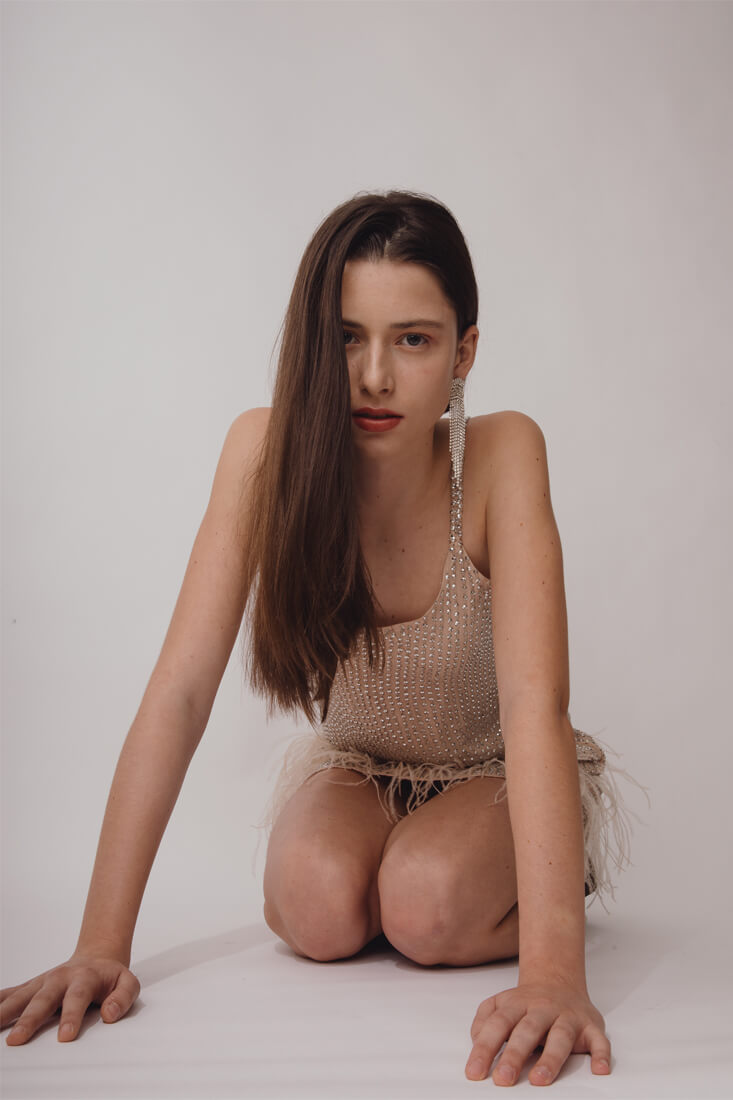 Photography by Natalia Nowicka
Styling by Josefina Mezza
Hair and Make up by Mika Ficer
Model by Elsa Prouverur at View Management



Natalia Nowicka/Photographer(Barcelona and Warsaw based)
Josefina Mezza/Stylist(Barcelona based)

「Aesthetic Relationship(特別な関係)」
この作品はフランスの監督 Céline Sciammaが、ある画家と被写体の貴族の女性の独特な関係性を描いた映画「Portrait of a lady on fire(邦題:燃ゆる女の肖像)」から着想を得て制作しました。

作中に散りばめている輝くモチーフは彼女たちのユニークな繋がりを象徴しています。
何故なら、そのような特別な絆は一部の人同士でしか起こらず1度見つけると決して消えることはない、かけがえのないものだからです。

また、映画の映像面でも感動しました。
撮影監督のClaire Mathonによると、ドイツの画家 Caspar David Friedrichが操る照明のテクニックを取り入れているそう。登場人物の心情だけに目を奪われないように、できるだけたくさんの自然光を使うことにしたようです。
私も今作で、光の源がモデルの表情から出ているような印象を作ることで、より被写体に目がいくようなライティングを考えました。

そして、きらびやかなアクセサリーをスタイリングに加えたり、きらきらしたニュアンスをメイクアップに取り入れることで物語を完成させました。


The inspiration for the story was the movie 'Portrait of a lady on fire', directed by the French director Céline Sciamma, about the unique relation between a painter and an aristocrat lady, who was painted by her.

The sparkle in our story is the symbol of the connection that is very unique, because it happens only with some people, not very often, but once it is found, it will never disappear.

I was impressed by the visual aspect of the movie as well.
The director of photography, Claire Mathon, said that she used the unique lighting technique that was typical for the painter Caspar David Friedrich.
She decided to use as much natural light as possible, to not distract the viewer from looking at the emotions of the characters.
The idea of creating a lighting setup was to get the impression that the light source is coming from the model's face, so it will bring more attention to her expressions.

We decided to complete the story with the shining accessories in the styling and sparkle elements in make-up.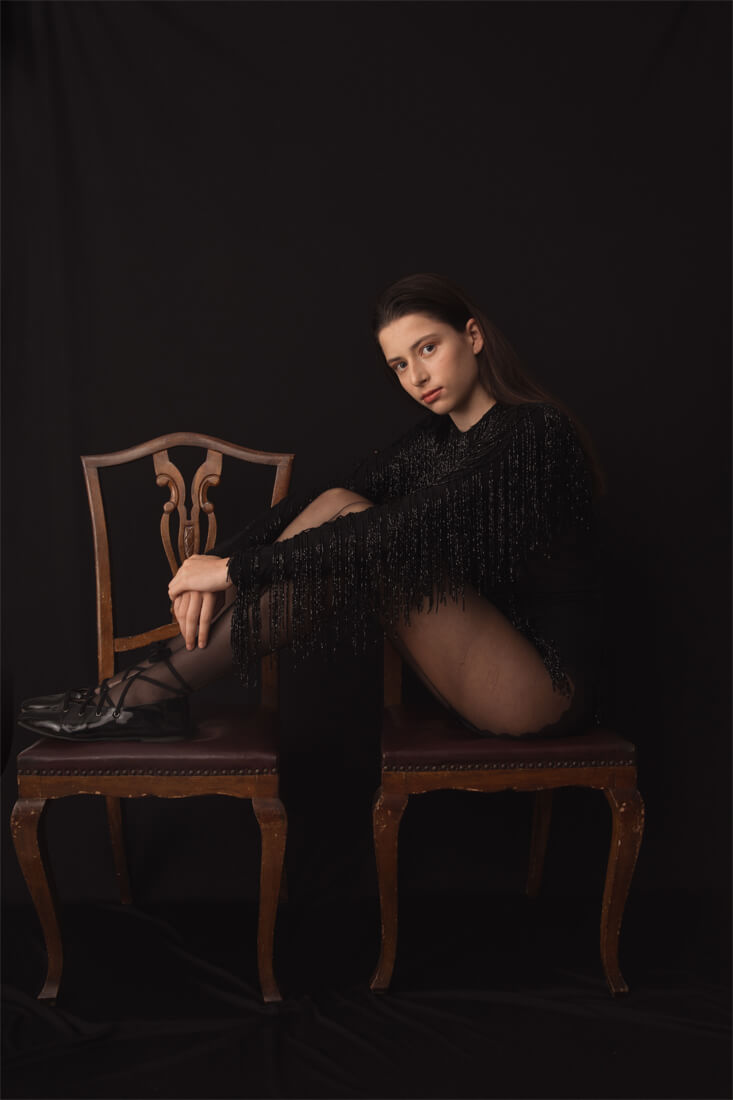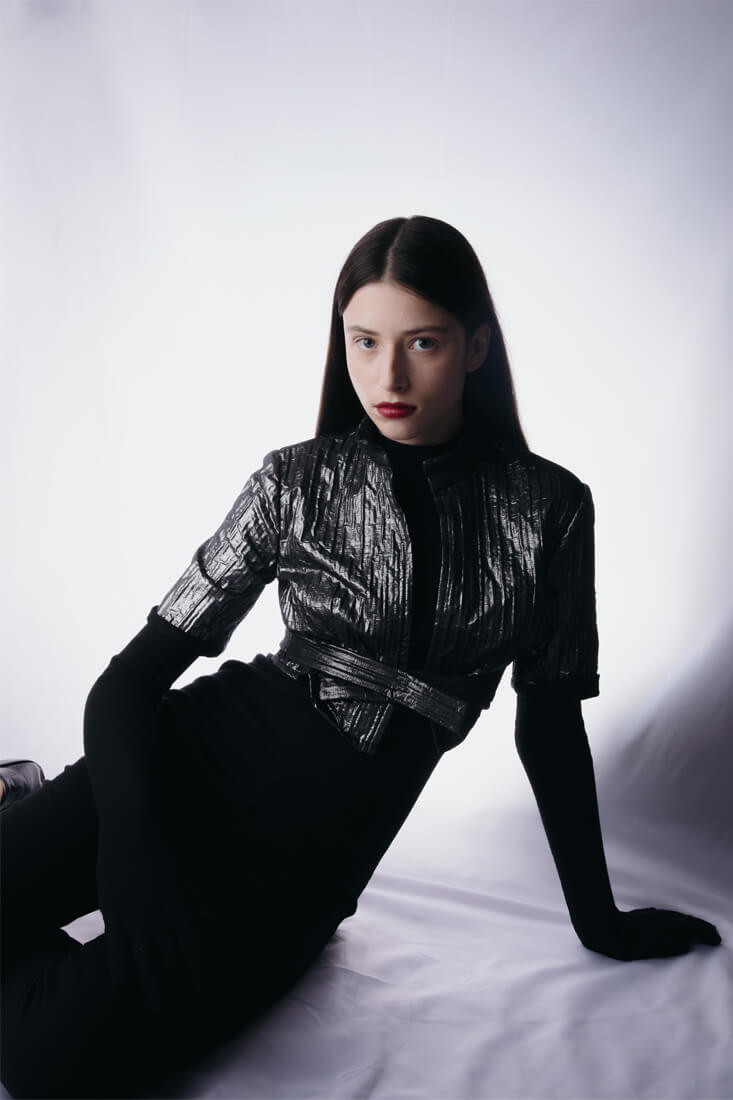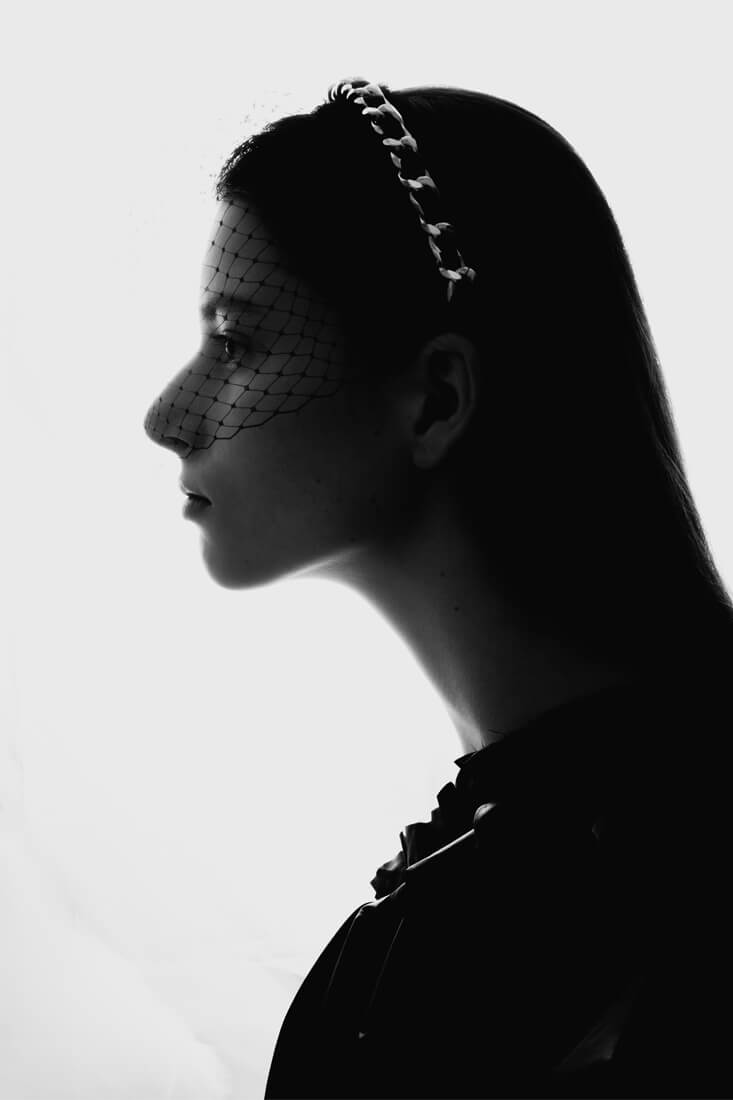 Natalia Nowicka:
バルセロナとワルシャワを拠点に、ファッションとポートレート写真を専門とするフォトグラファー。主に絵画や映画から触発されて作品を撮り下ろす。
現在はファッションブランドのキャンペーンヴィジュアルの制作を行っている。
natalianowicka.com

A photographer based in Barcelona and Warsaw, specializing in fashion and portrait photography. The biggest inspirations for her works are the paintings and movies.
Currently she is working with some fashion brands, creating the fashion campaigns.


Josefina Mezza:
アルゼンチン出身のスタイリスト兼クリエイティブディレクター。
幼い頃からファッションに夢中になり、家にあるものでバービー人形にドレスを作っていた。
バルセロナに移住して4年が経った今も、ファッションに通じたさまざまなプロジェクトに取り掛かっている。
www.instagram.com/josefinamezza/

A stylist and creative director from Argentina, based in Barcelona.
Since she was a little girl she have been passionate about fashion, and making dresses to My Barbies with anything she could find around the house.
She has been in Barcelona for almost four years now, and had the privilege to work with creators and be part of some projects.