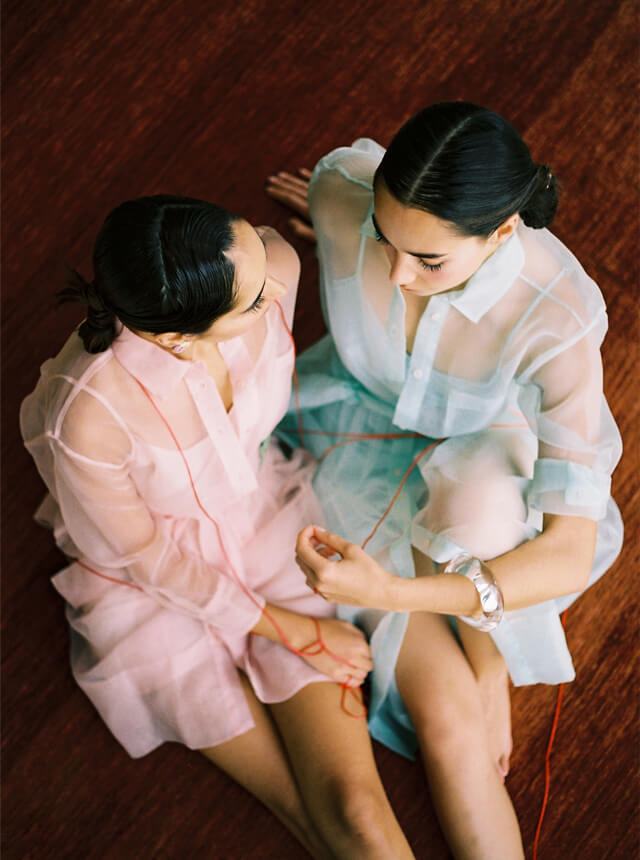 Encounter | Ester Ruan & Andrea Regüés
赤い糸で結ばれた2人の物語
「Encounter=出逢い。」

世界中に存在する、アーティストたちとの巡り合い。
多彩なクリエイターたちの才能を披露する場として、
彼らが表現する、瑞々しく、独創的な作品の中から
琴線に触れる作品を編集部がピックアップ。
選び抜かれた、個性豊かな感性に想像を巡らせて。


A uniquely precious encounter with artists from all over the world.
As a platform to exhibit and unveil the various talent, Lula Japan's editorial team have selected the most vivid and genuine works from artists around the world.
Entrust your heart to this creative and unique new sensibility.
No.202 "Red thread of fate"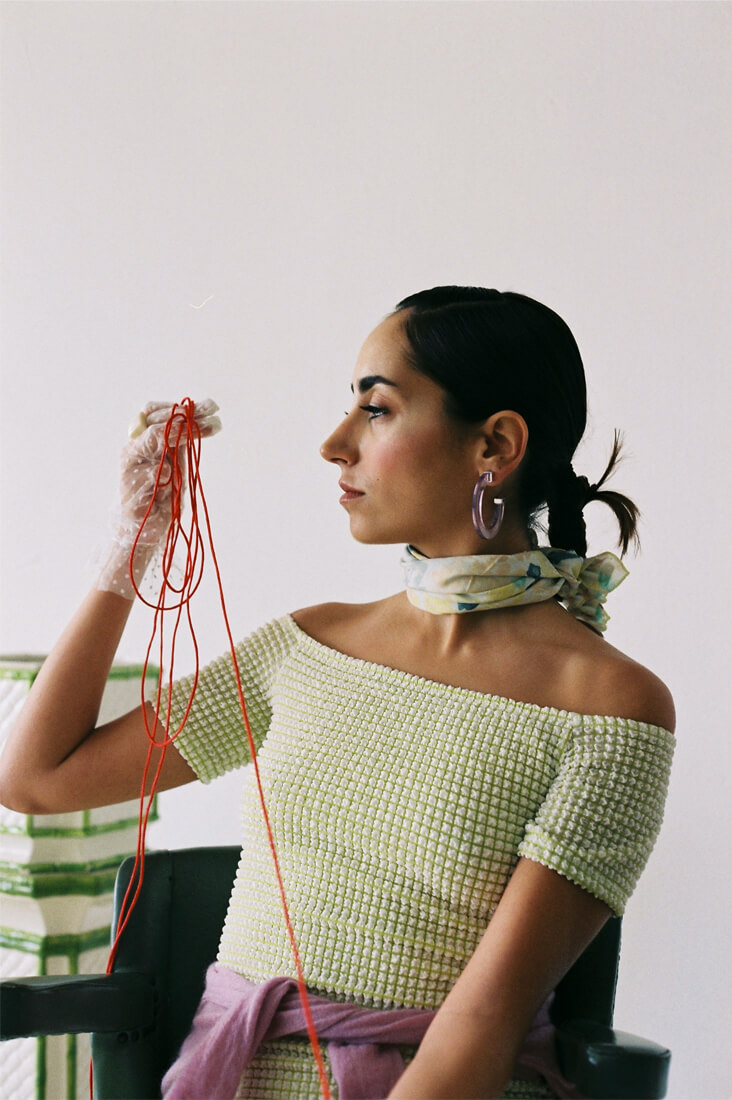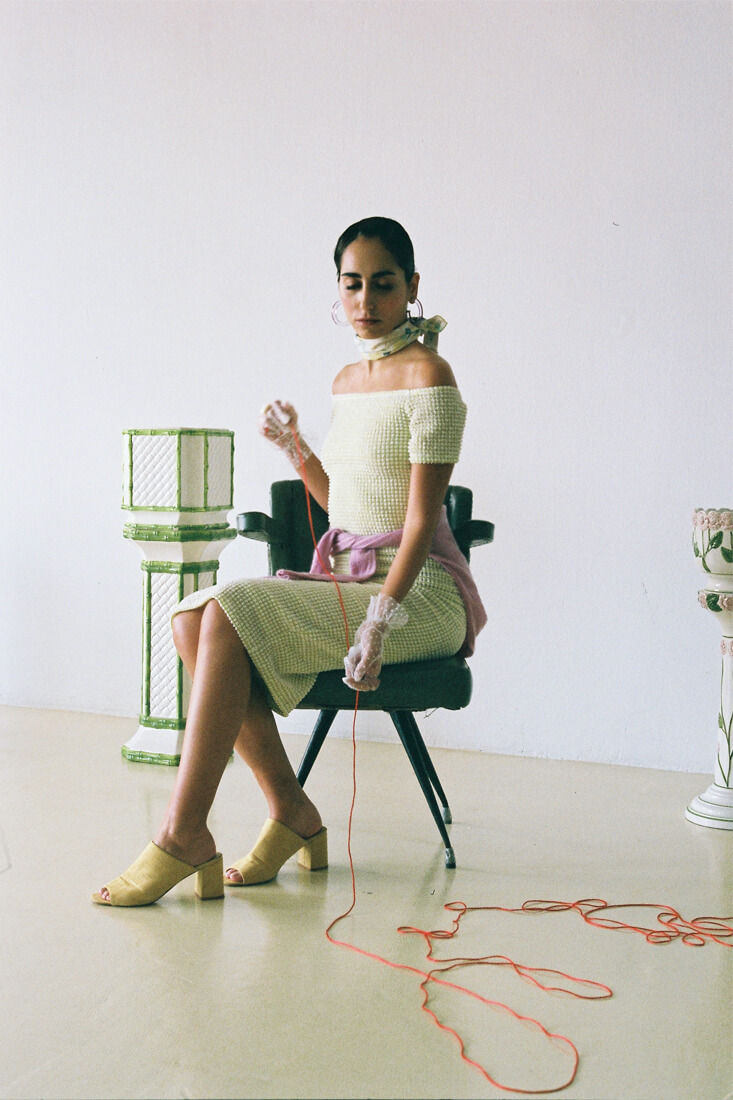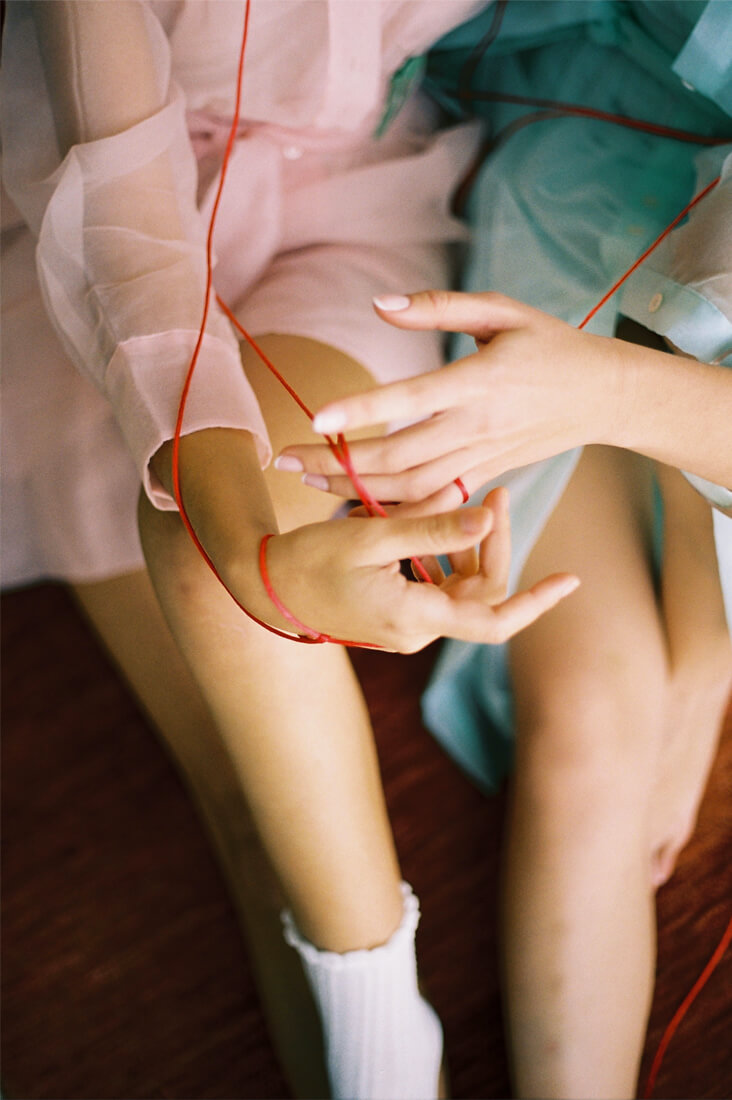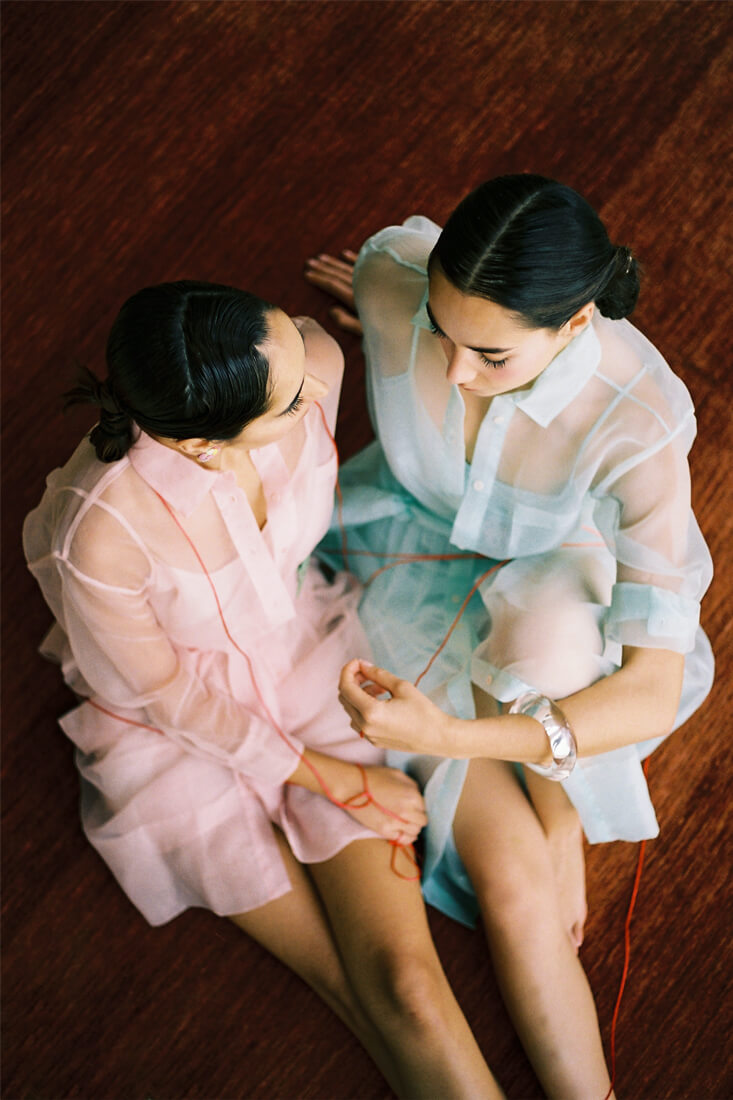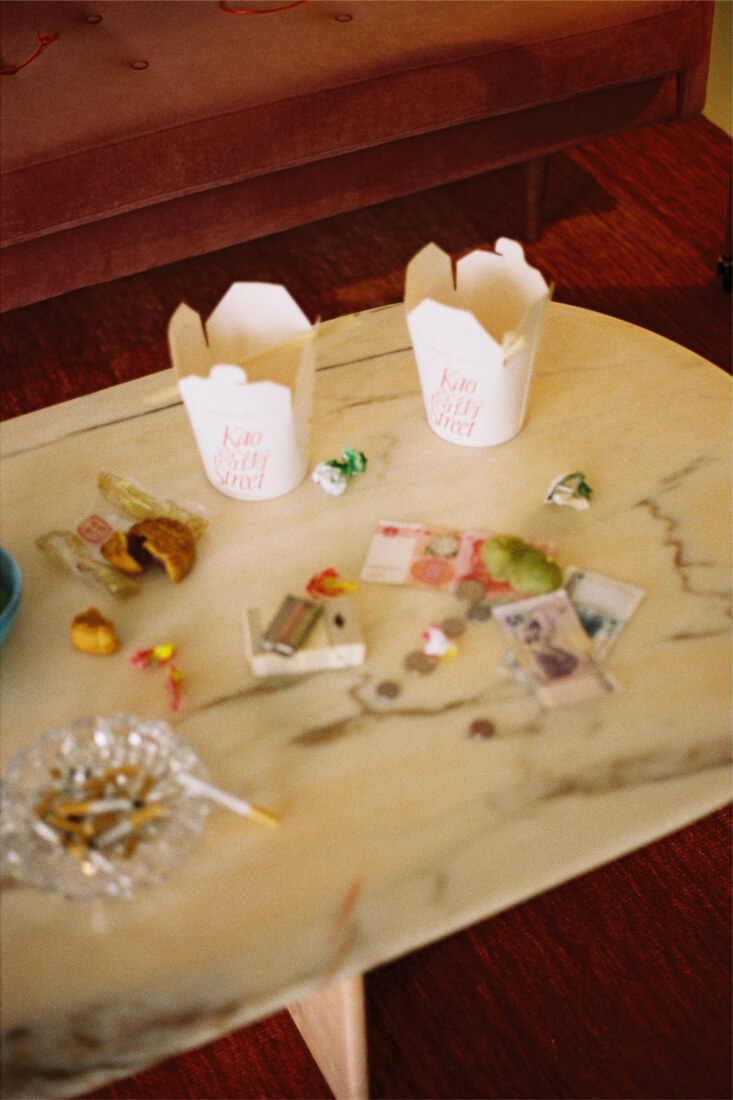 Photography by Ester Ruan
Styling and Art Direction by Andrea Regüés
Hair and Make up by Monica Cruz
Model by Angela Rioja and Andrea Madrazo
Special Thanks bienbien, capítulo dos lab, it's sosom, Rori Chavez and Oriol Uria



Ester Ruan/Photographer(Barcelona based)
Andrea Regüés/Art Director and Stylist(Barcelona based)

「Destined lovers(運命の恋人)」
この作品は、ある日偶然見つけた「運命の赤い糸」にまつわる物語からインスピレーションを得たもの。
ソウルメイトになることが運命づけられた2人の間にある、不思議な繋がりが描かれた中国に伝わる古いお話であり、彼らは赤い糸で結ばれた運命の恋人同士なのです。

私たちはすべてのルックを通して、彼女の恋愛関係におけるさまざまな段階を表現しています。

最初はカップルで1つのルックだけを撮影する予定でしたが、スタイリストと話し合い、衣装の背後にあるストーリーを作り上げることにしました。
この物語は、1人のとても純粋な女の子が赤い糸を手に思い悩み、それが何であるのかを見つけるため動き出すところから始まります。その後、彼女は新しい恋に居心地の良さを覚え、恋人同士の2人は同じようでありながらも、互いの個性が対照的な色で表されたドレスをまといます。
関係が深まった3つ目のルックでは、2人はより似ている洋服を好み始め、服の緑色は混ざり合っているようです。
そして最後のルックで切り取られた彼女の暗い表情には、赤い糸の端を見失ってしまった悲しみが表れています。

作品を撮影するにあたり、物語の起源を提示するために少し中国を思わせる要素を加えました。


One day I stumble across a quote about "the Red String of Fate" and that's where the inspiration of the shooting comes from. It is an old story in Chinese folklore about a magical connection between two people that destined to be soul mates. The two people connected by the red thread are destined lovers.

As you will see, the looks represents different stages of her relationship.

The first idea was to only shoot one look as couple, but the stylist convinced me to create a story behind the outfits.
If you can see, she starts alone, very genuine, not knowing what to do with the red string and trying to figure it out. Then she finds comfort in her new love and they are both dressed with a similar dress, but with colors that contrast each personality.
The third look represents a deeper stage in their relationship, where the couples starts to dress more similar and blend in the color green.
And finally, the last look the darkest, speaks for the sadness of the girl that lost her end of the red string.

I wanted to add a little Chinese touch to reference the origin of the story in the shooting, in this case it was in the art.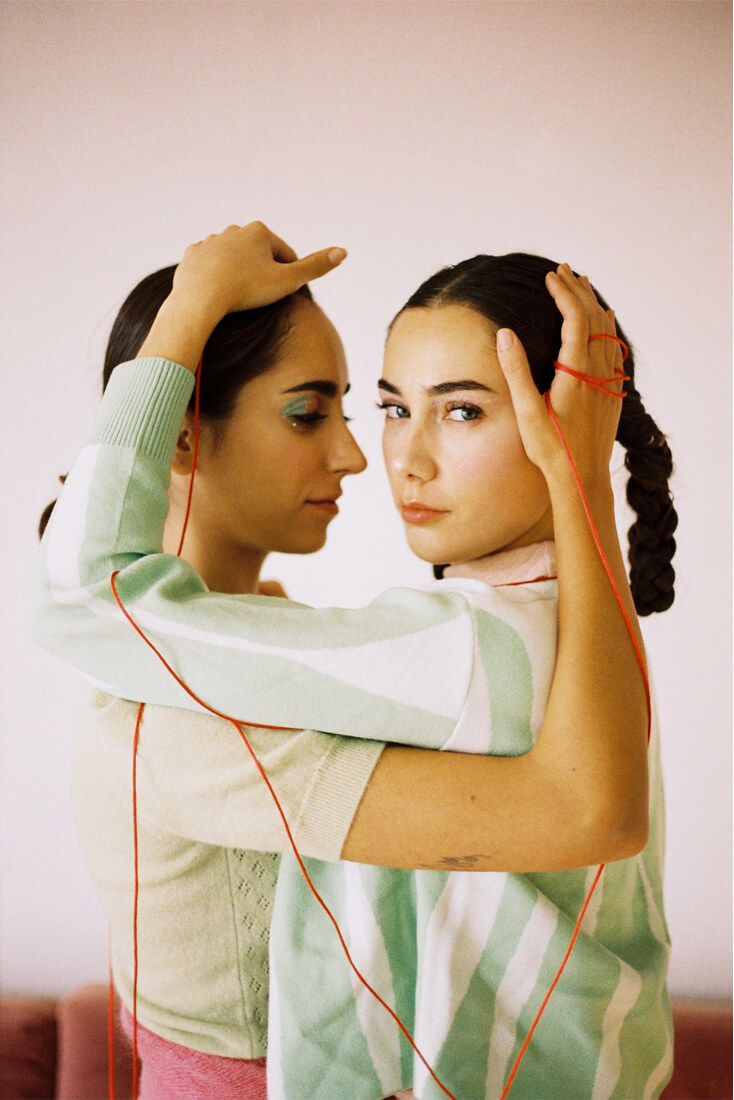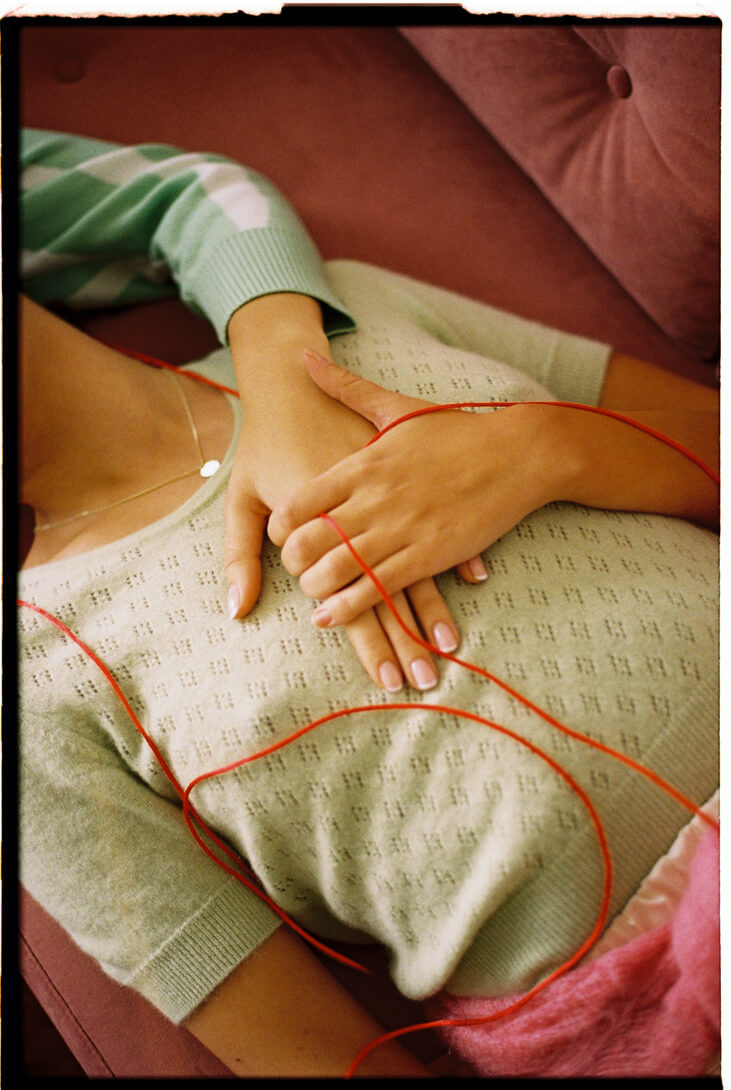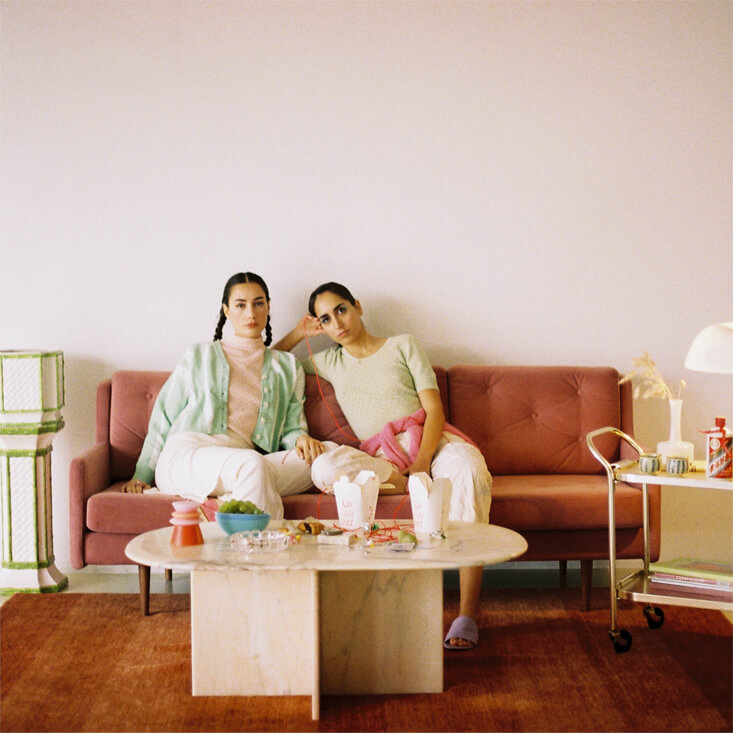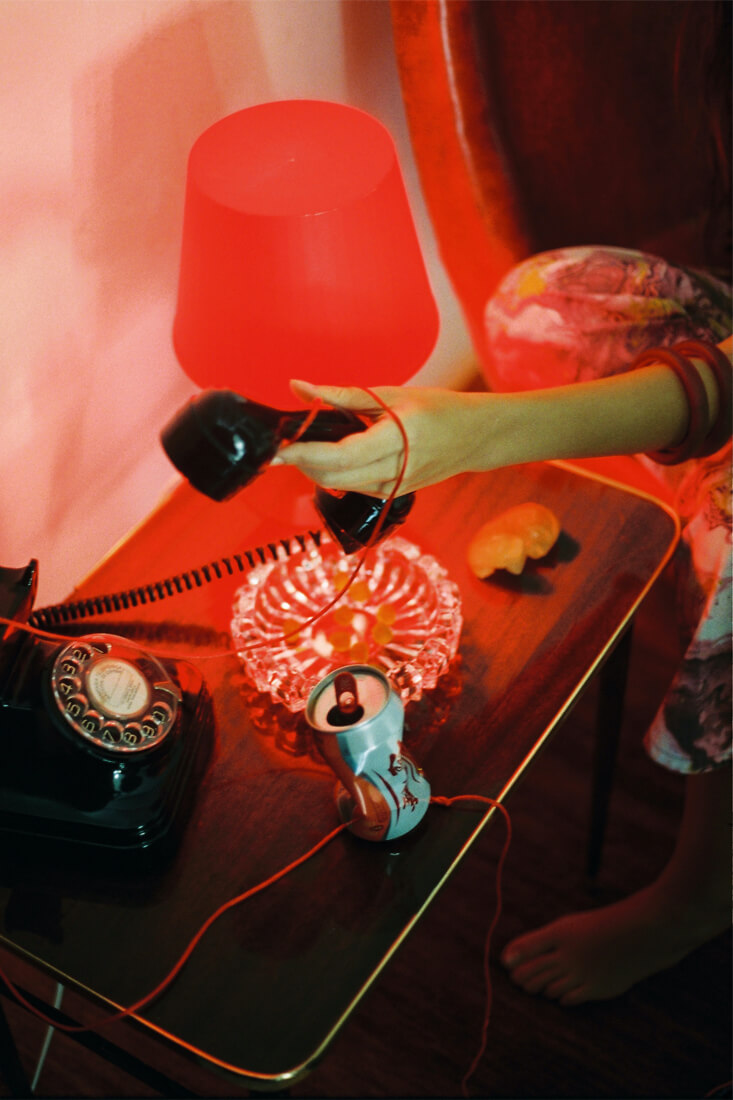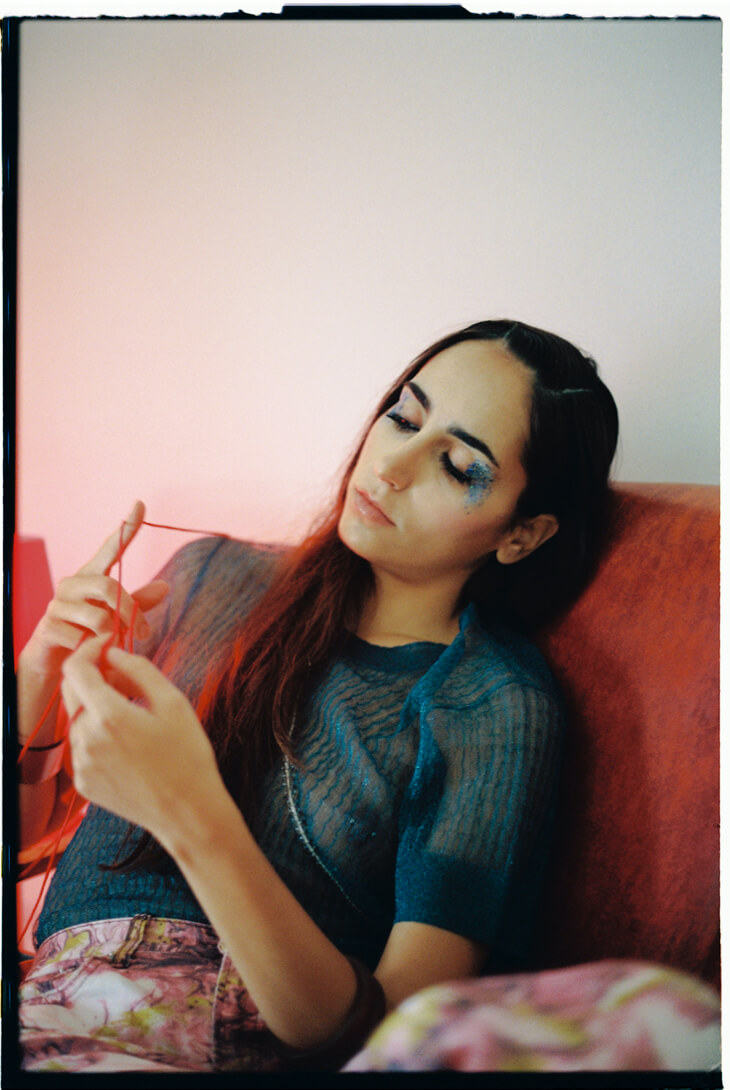 Ester Ruan:
オーディオヴィジュアル業界でのバックグラウンドを持つ、バルセロナを拠点に活動するフォトグラファー。
ストーリーテリングに重点を置き、常に完成まで時間を要するアナログでの撮影を好む。
個人的なプロジェクトとして、一貫したテーマのもと実際のカップルを撮影し、お気に入りの写真を集めた展覧会の開催を計画中。
www.instagram.com/esterruan/?hl=ja

A photographer based in Barcelona.
With background in the audiovisual industry, she focuses her work in storytelling and she prefer to shoot in analogue even if she is impatient in seeing the result.
Her personal project is to shoot different real couples with the same theme and planning an exhibition with her favorite photographies.


Andrea Regüés:
バルセロナを拠点に活動するアートディレクター兼スタイリスト。
デザイン業界での経験を持ち、視覚的なイメージを作り出すことで自身のイマジネーションを探求。アートとファッションの境界を曖昧にすることに重点を置き制作を行なっている。
www.instagram.com/andrea_regues/?hl=ja

A Barcelona-based art director and stylist.
Her background in the design industry pushes her to explore her imagination by creating visual narrations.
She is focusing on blurring the limits between art and fashion.