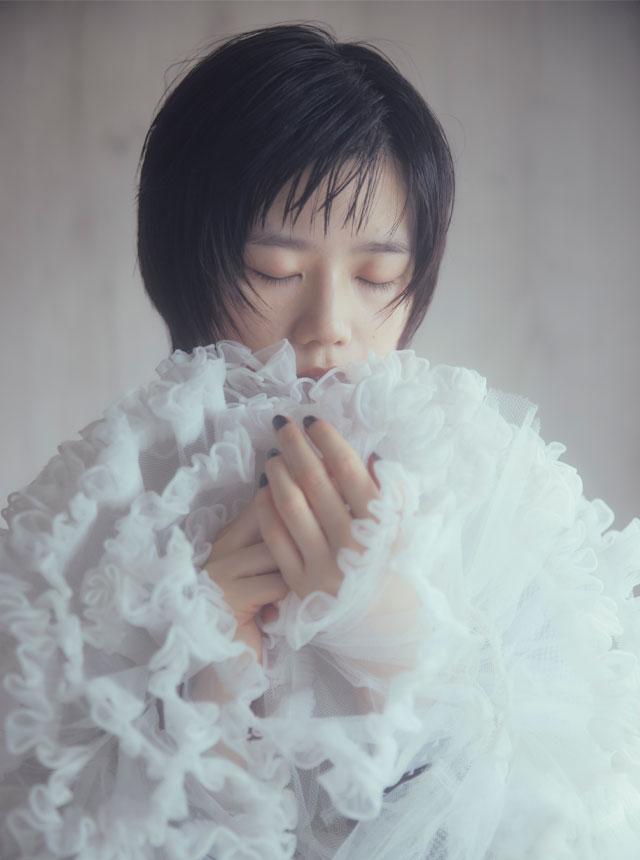 Encounter|Kaoli Arai & Moe Hikida
異郷の地で入り混じる幾多の感情
「Encounter=出逢い。」

世界中に存在する、アーティストたちとの巡り合い。
多彩なクリエイターたちの才能を披露する場として、
彼らが表現する、瑞々しく、独創的な作品の中から
琴線に触れる作品を編集部がピックアップ。
選び抜かれた、個性豊かな感性に想像を巡らせて。


A uniquely precious encounter with artists from all over the world.
As a platform to exhibit and unveil the various talent, Lula Japan's editorial team have selected the most vivid and genuine works from artists around the world.
Entrust your heart to this creative and unique new sensibility.
No.273 "Sentimental TOKYO"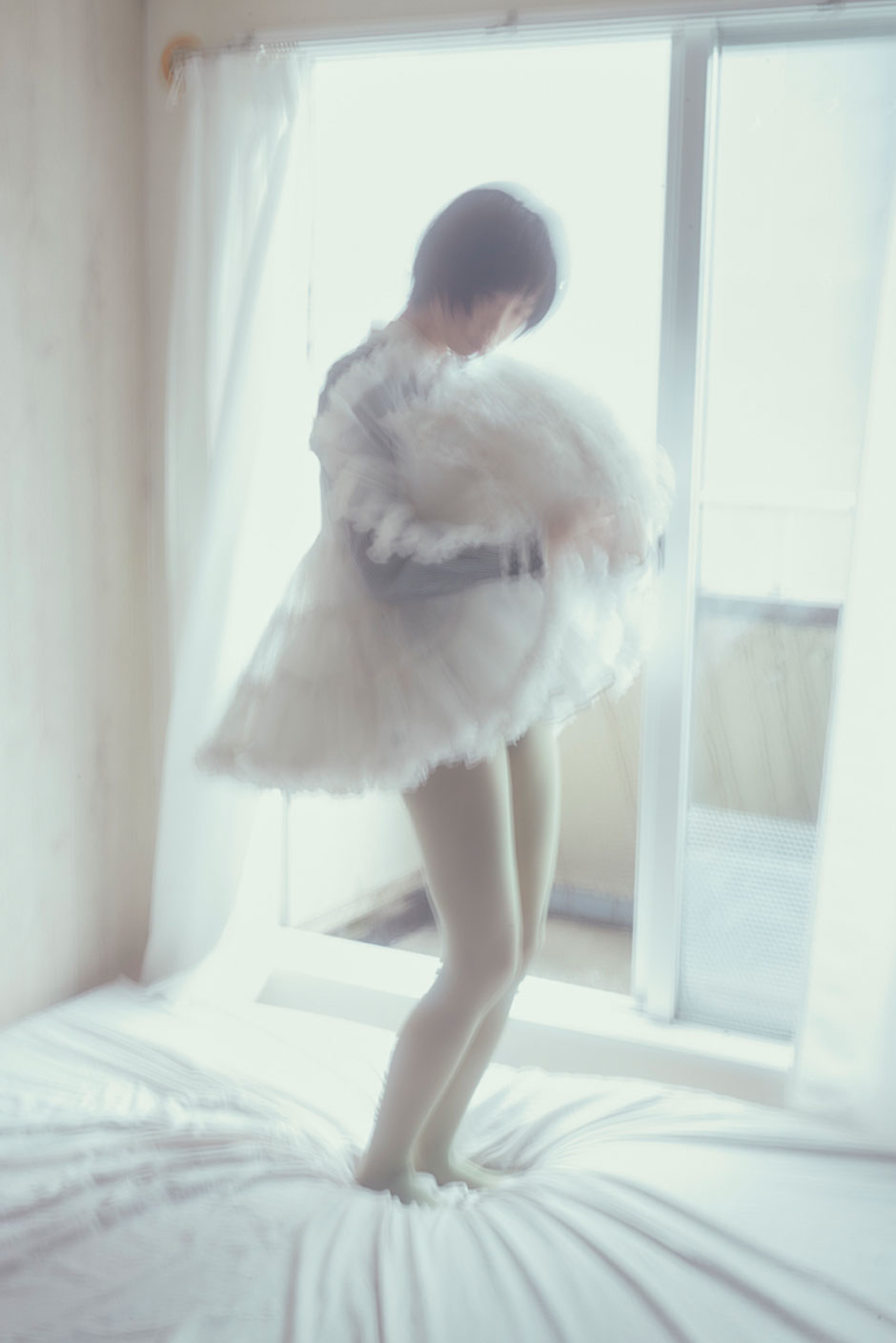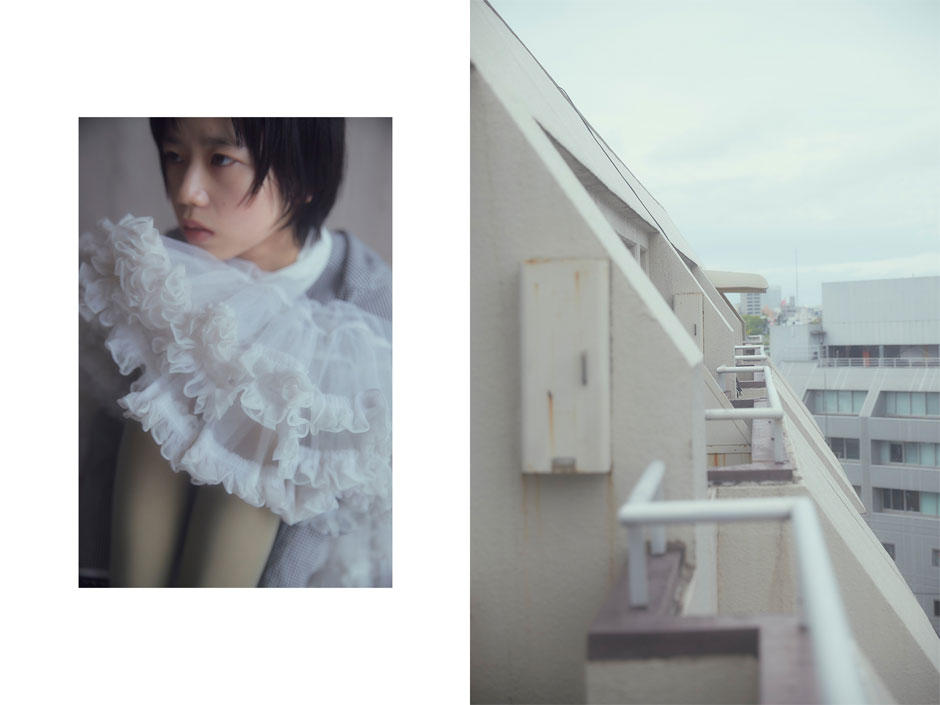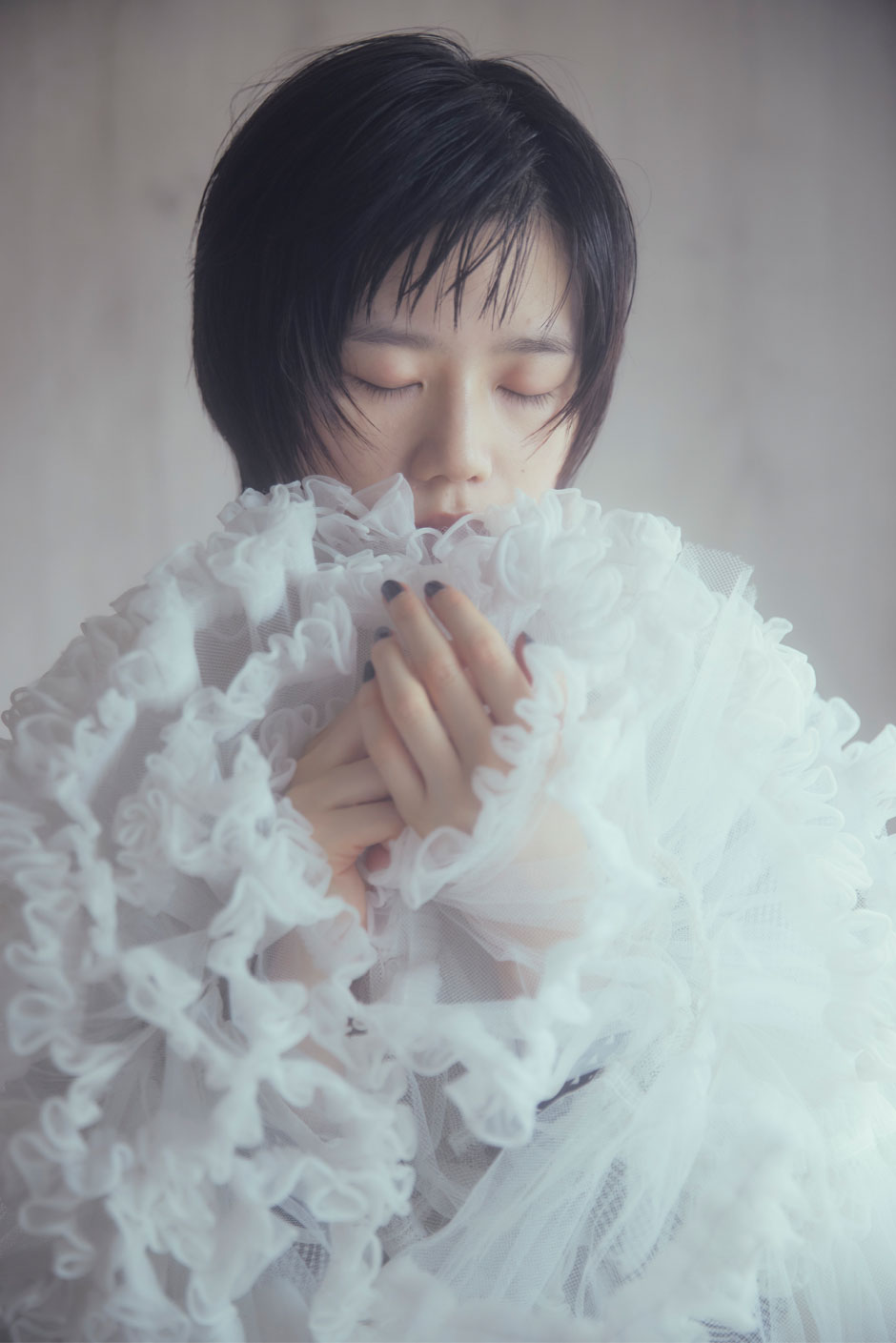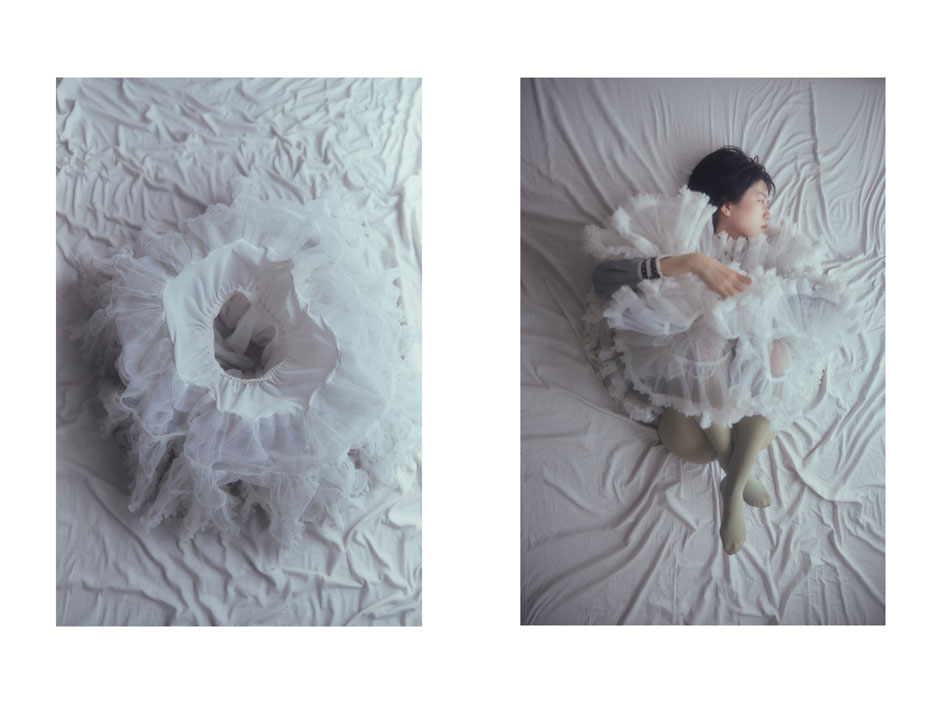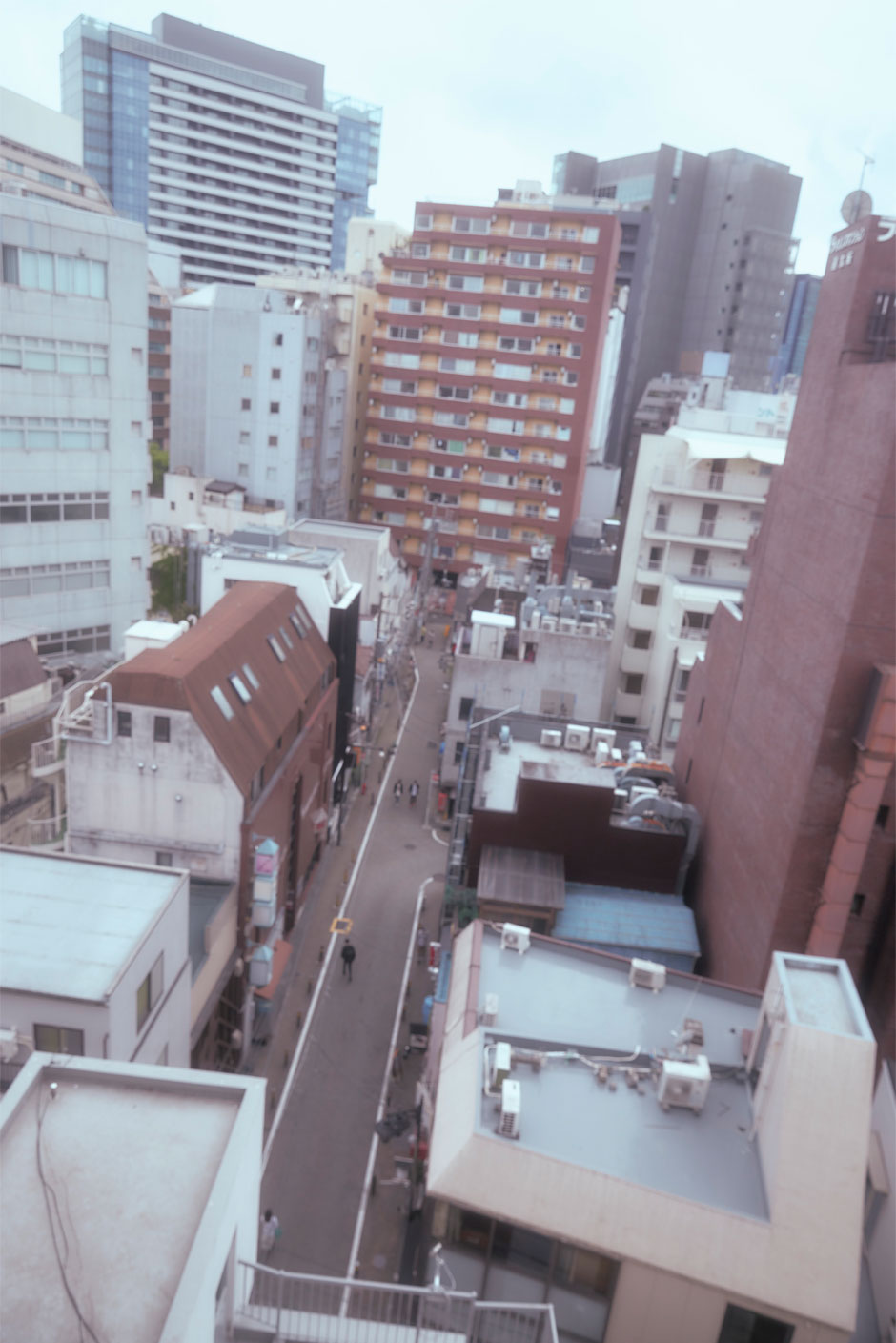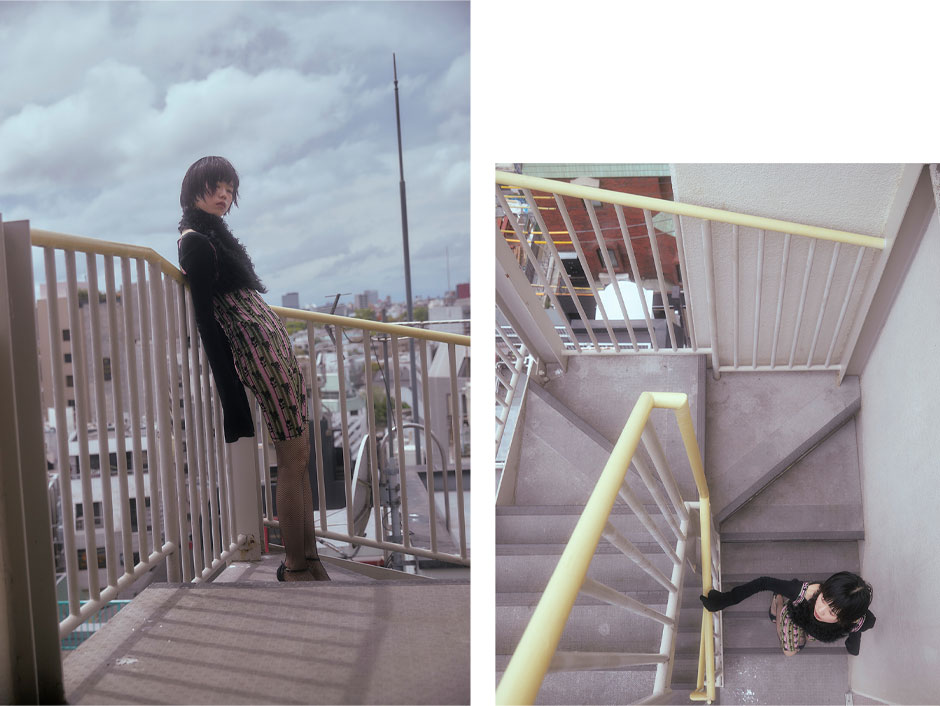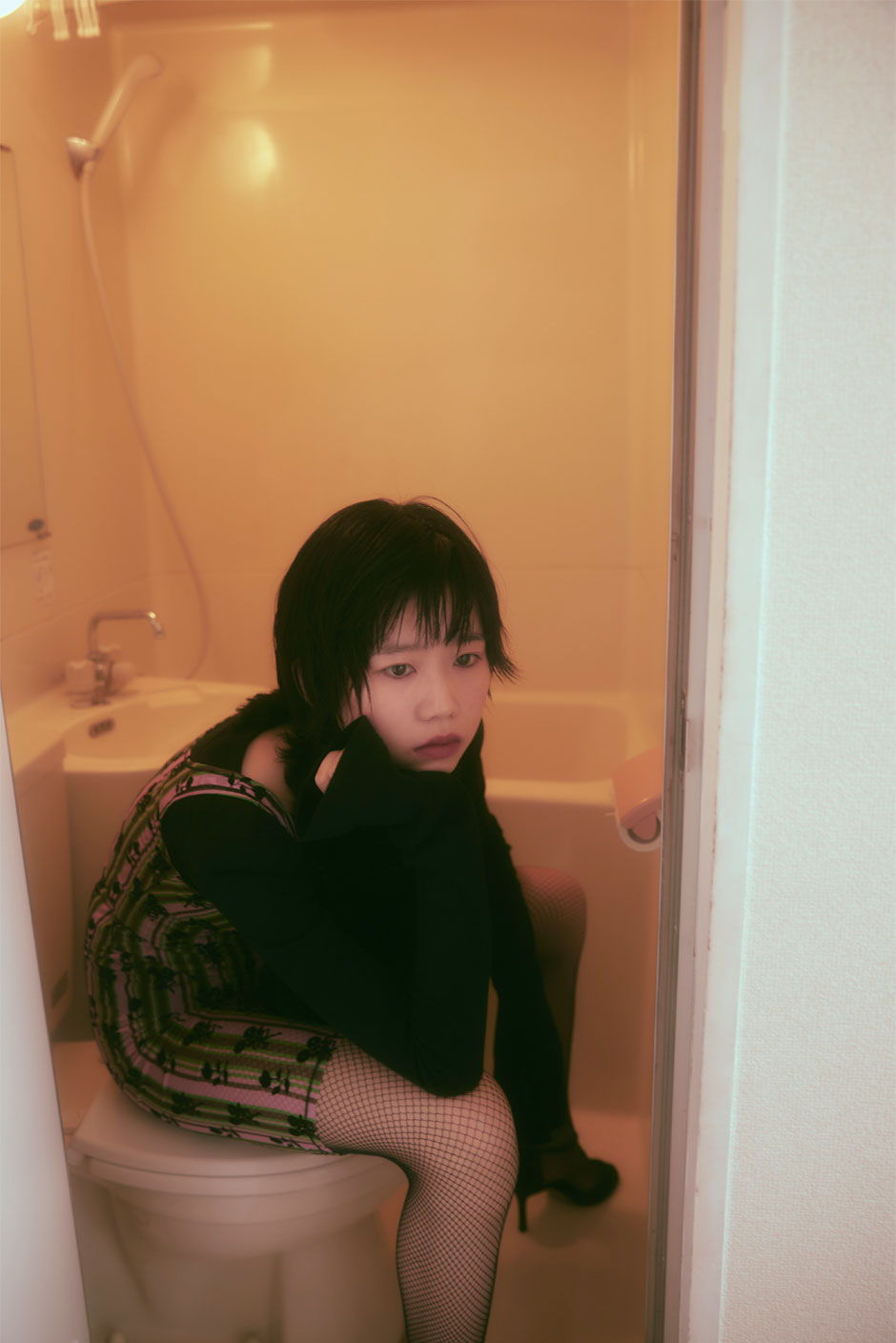 Photography by Kaoli Arai
Styling by Mayu Fukuda
Hair and Make up by Moe Hikida
Model by Chihiro Doi at mille management



Kaoli Arai/Photographer(Osaka based)
Moe Hikida/Hair and Make up Artist(Tokyo based)

「Tokyo(東京)」
集まったのは道玄坂のマンション

異様に高いマンションの下には
そこら中に夜のお店があり
モデルさんの雰囲気とは正反対な街の空気

その日はずっと曇っていて 薄暗い鬱蒼とした雰囲気のその場所で
私たち4人が集まって撮影している空間だけが
何か1つの正義のように感じました

昼間、まだ眠っている街で
ピュアなその子がちぐはぐに滲んで光って見えた
そのコントラストをひたすら撮りました

私にとって懐かしい場所がない東京は
いつも行くたびに刺激になって
いつもどこかセンチメンタルな気持ちになる

そういう場所で怖気づいてしまう私に
写真は景色とも人とも繋がりをくれます


The place we met was in an apartment building on Dogenzaka

Underneath the odd high apartment building
There are nightlife places everywhere
And the atmosphere of the city is the complete opposite of the mood of the model

It was cloudy all day, and the place had a dim, dreary air
Only the space where the four of us gathered and photographed
Felt like some kind of justice

In the daytime, in the city still sleeping
That innocent girl looked oddly blurred and glowing
I captured the contrast between the two

In Tokyo, where there are no nostalgic places for me
I always feel inspired every time I go there
And always feel somewhat sentimental

In that kind of place that scares me
Photography connects me to the landscape and to people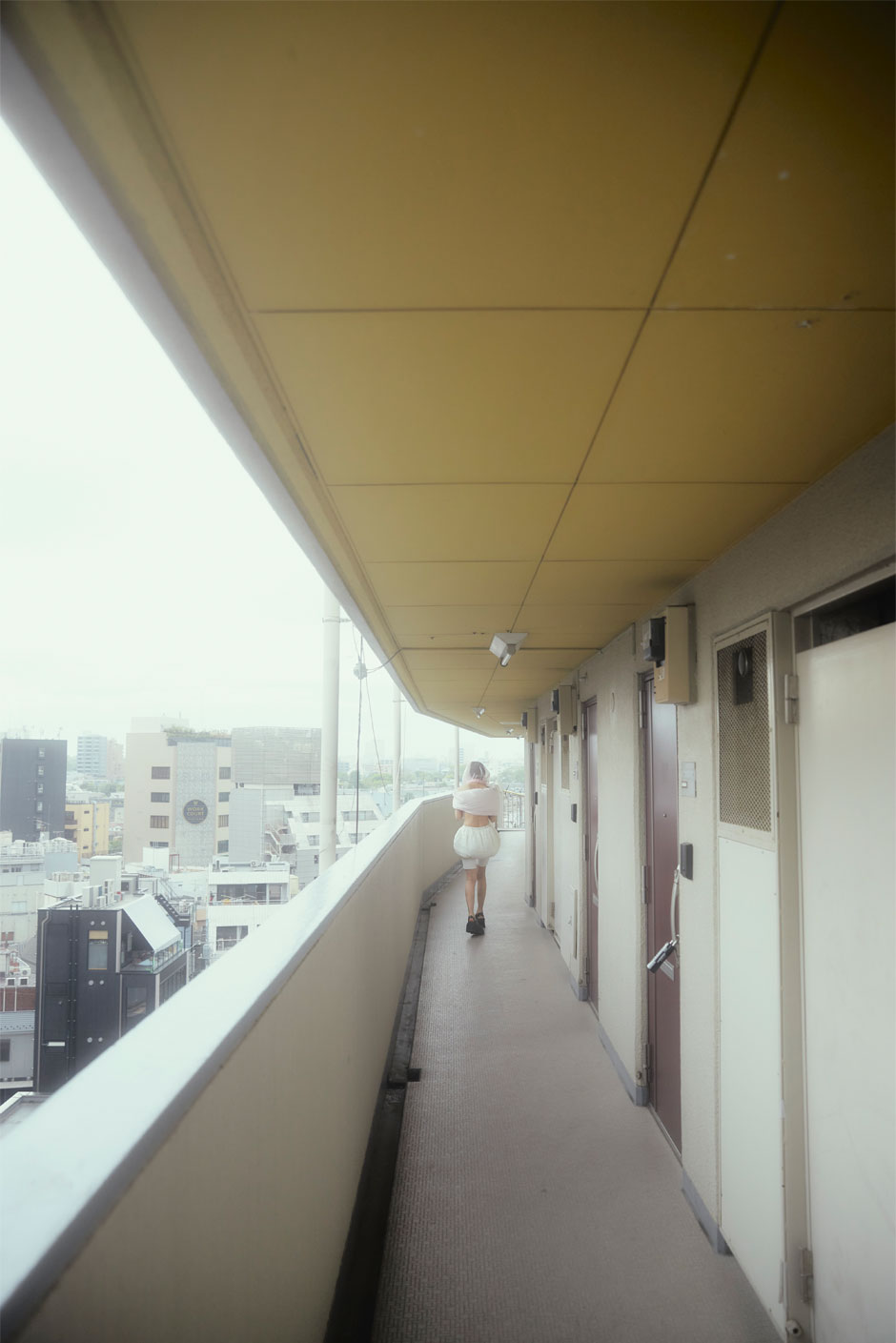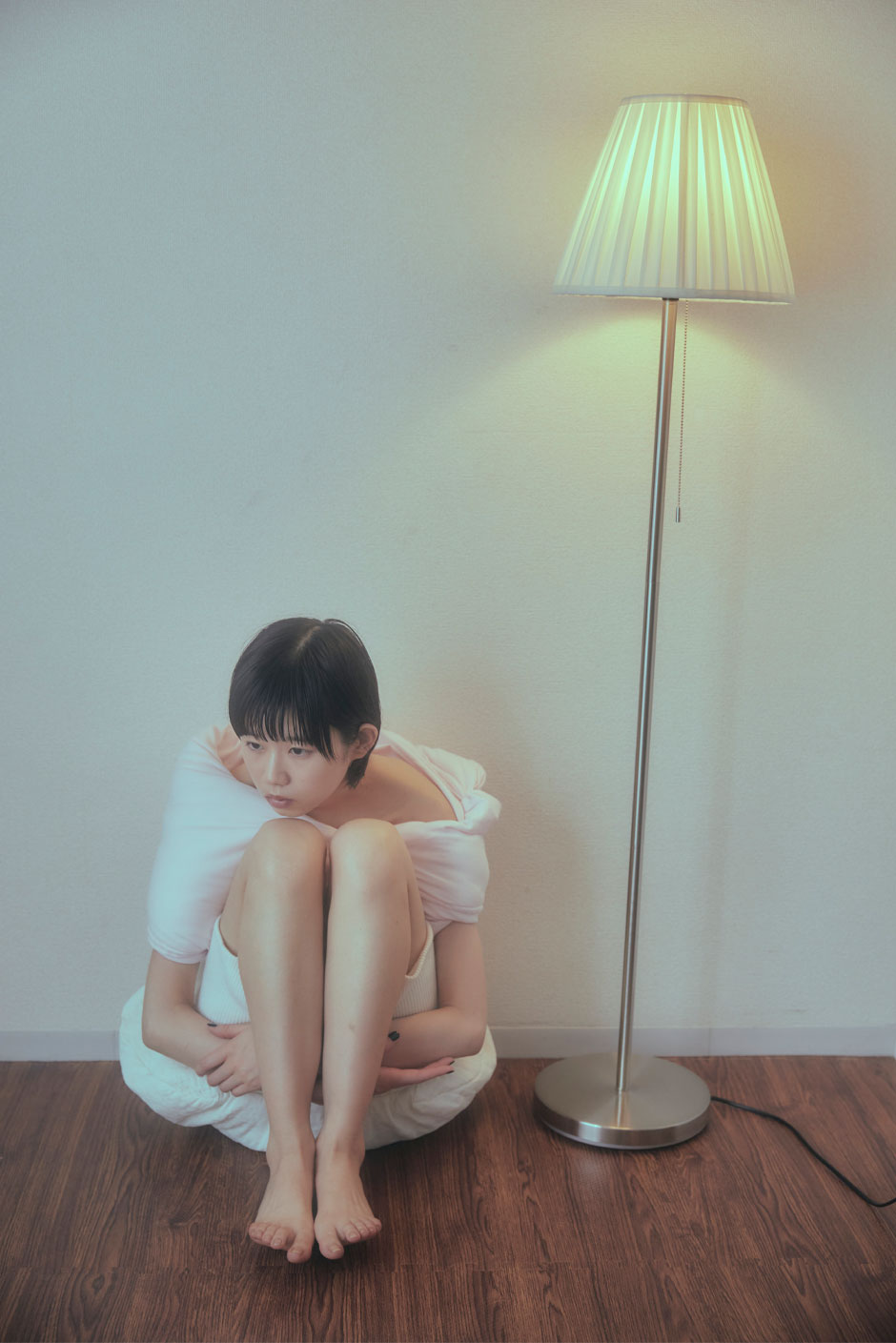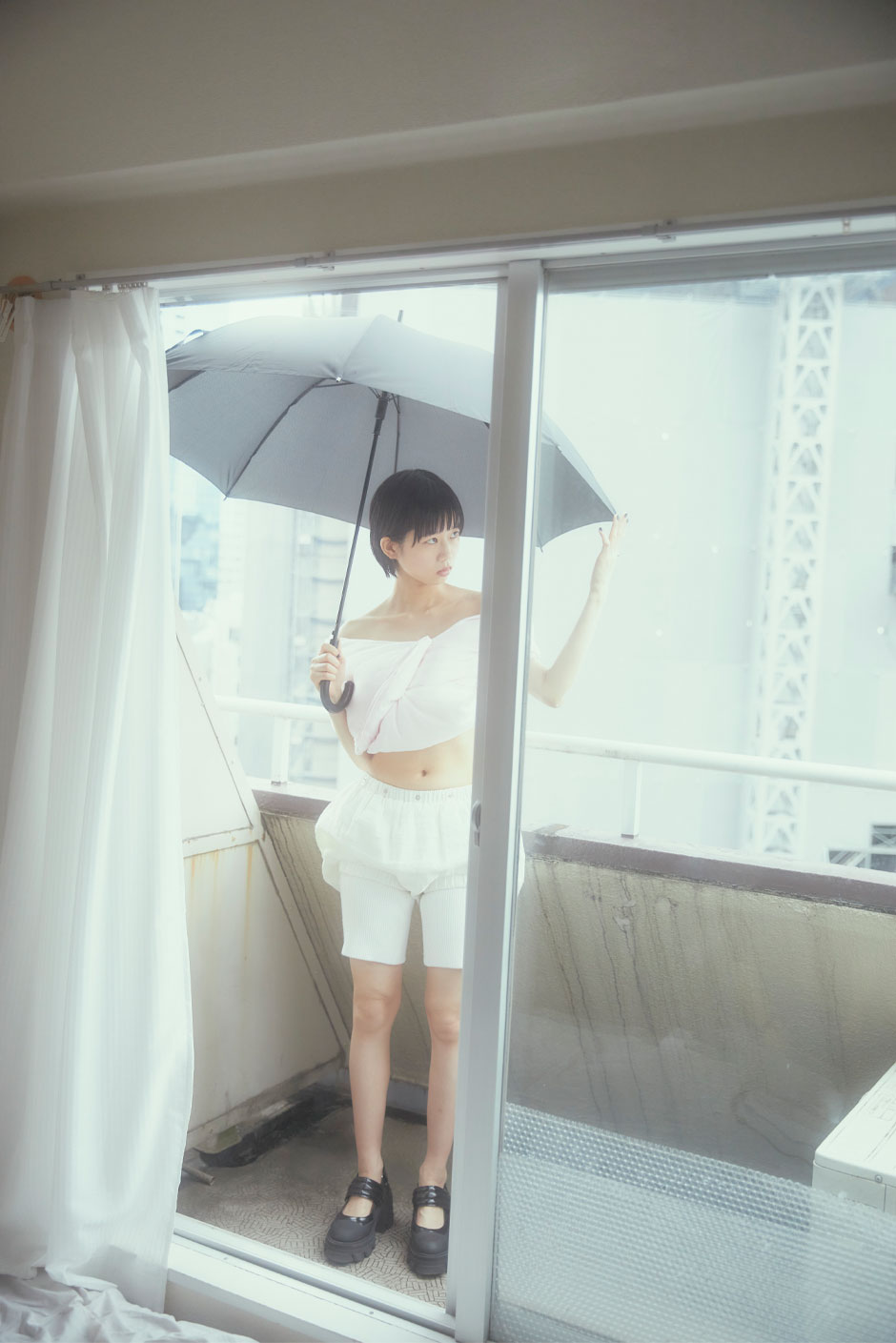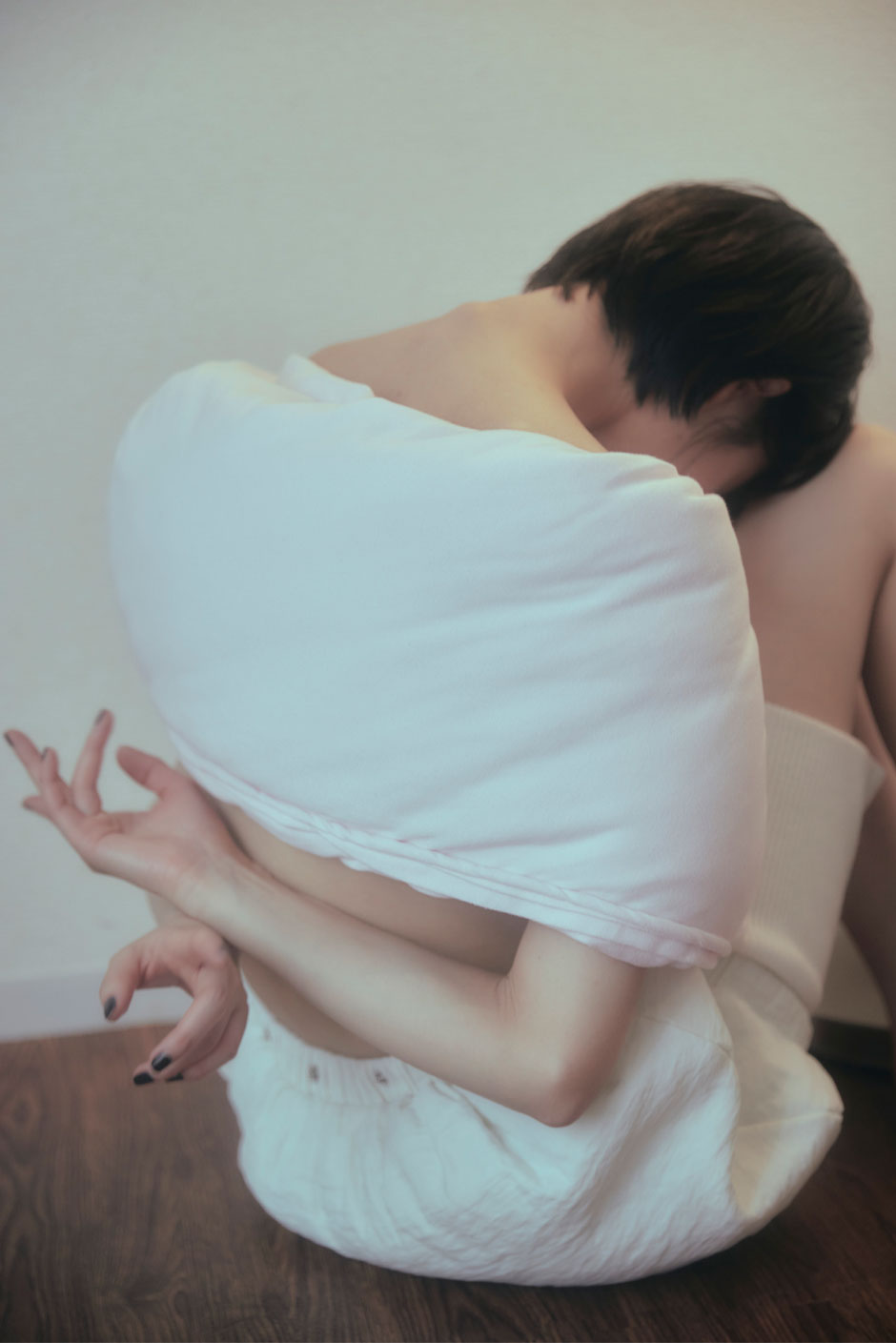 Kaoli Arai:
長野県出身、大阪府を拠点に活躍するフォトグラファー。
大学在学中に祖父の死に際に写真を撮ったことが忘れられず、卒業後しばらくして写真を撮り始める。
現在はブランドのヴィジュアルなどファッションを中心に活動している。
www.kaoli-pg.com

A photographer born in Nagano, based in Osaka.
She began taking photographs some time after graduation, as she could not forget the experience of taking a photograph of her grandfather on his deathbed while she was in university.
Currently works mainly in fashion, including brand visuals.


Moe Hikida:
千葉県出身、東京都を拠点に活躍するヘアメイクアップアーティスト。
ブライダル、セットサロン、アシスタントを経て2021年に独立。
現在はブランドのヴィジュアルから広告、雑誌など多岐にわたり活躍している。
www.instagram.com/moehikida/

A hair and make up artist born in Chiba, based in Tokyo.
After working in bridal, set salons and as an assistant, she became independent in 2021.
She is currently working in a wide range of fields, from brand visuals to advertising and magazines.