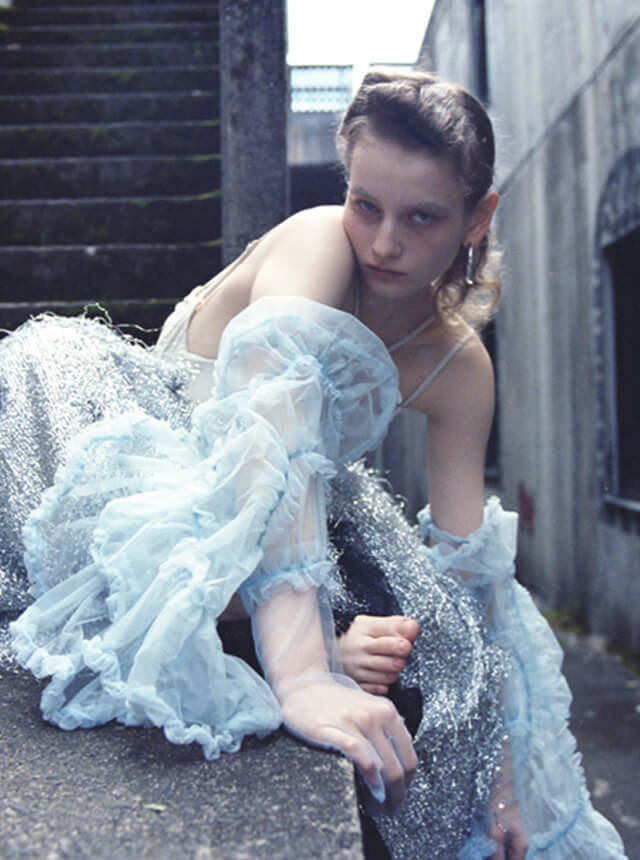 Encounter|Kyoko Munakata & YAMAMOTOHIROKO
1人の少女が迷い込んだ神秘的な世界
「Encounter=出逢い。」

世界中に存在する、アーティストたちとの巡り合い。
多彩なクリエイターたちの才能を披露する場として、
彼らが表現する、瑞々しく、独創的な作品の中から
琴線に触れる作品を編集部がピックアップ。
選び抜かれた、個性豊かな感性に想像を巡らせて。


A uniquely precious encounter with artists from all over the world.
As a platform to exhibit and unveil the various talent, Lula Japan's editorial team have selected the most vivid and genuine works from artists around the world.
Entrust your heart to this creative and unique new sensibility.
No.270 "Alice"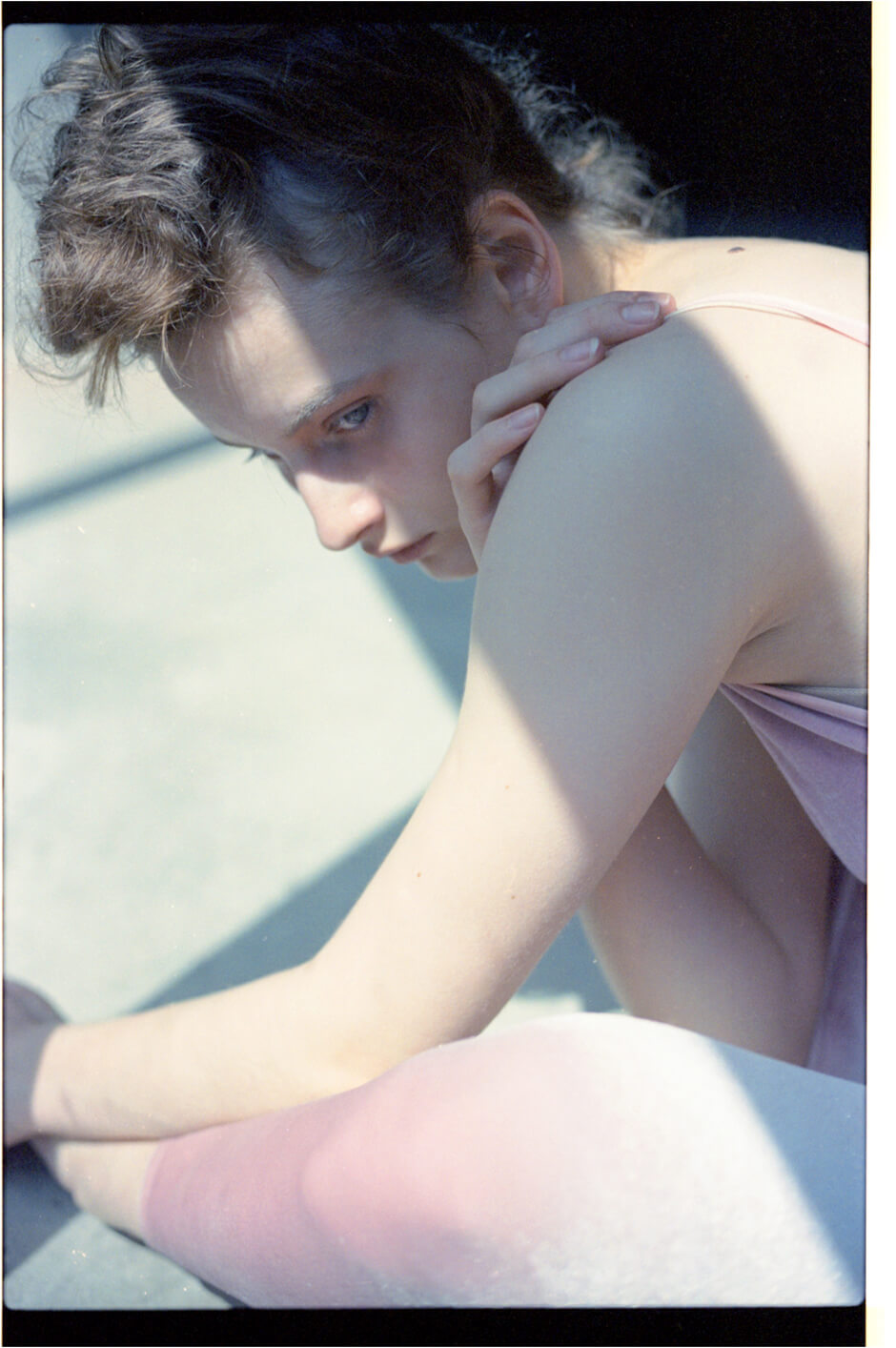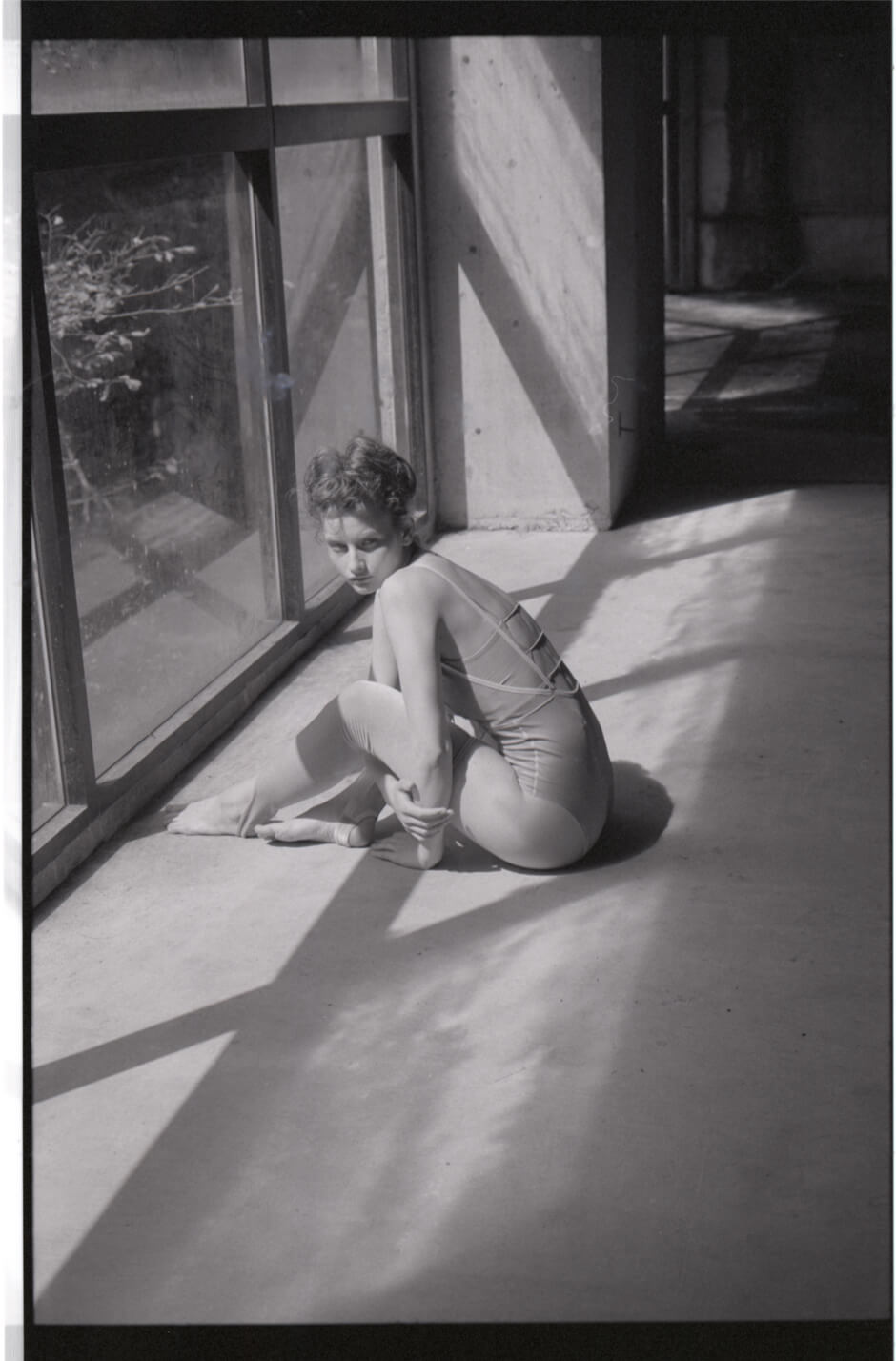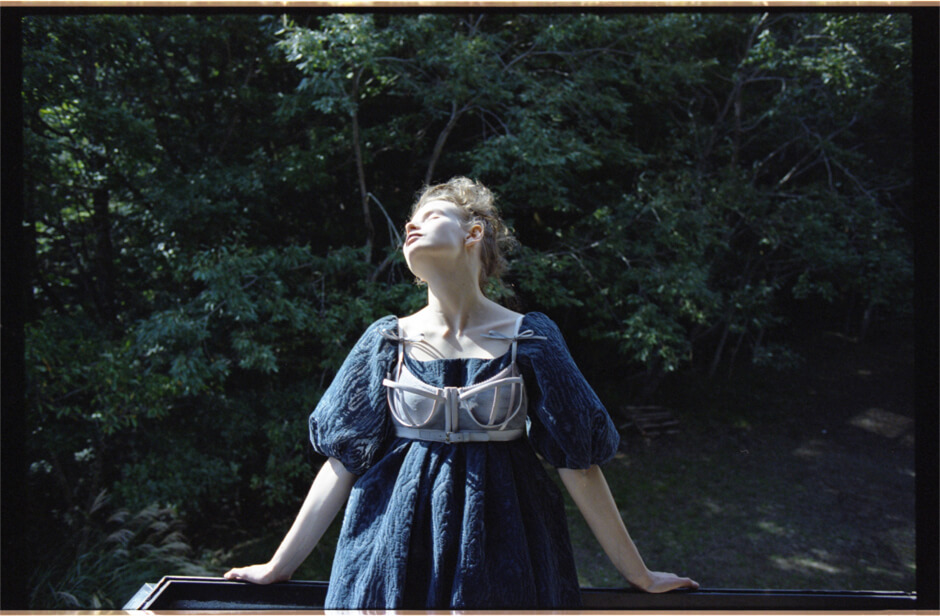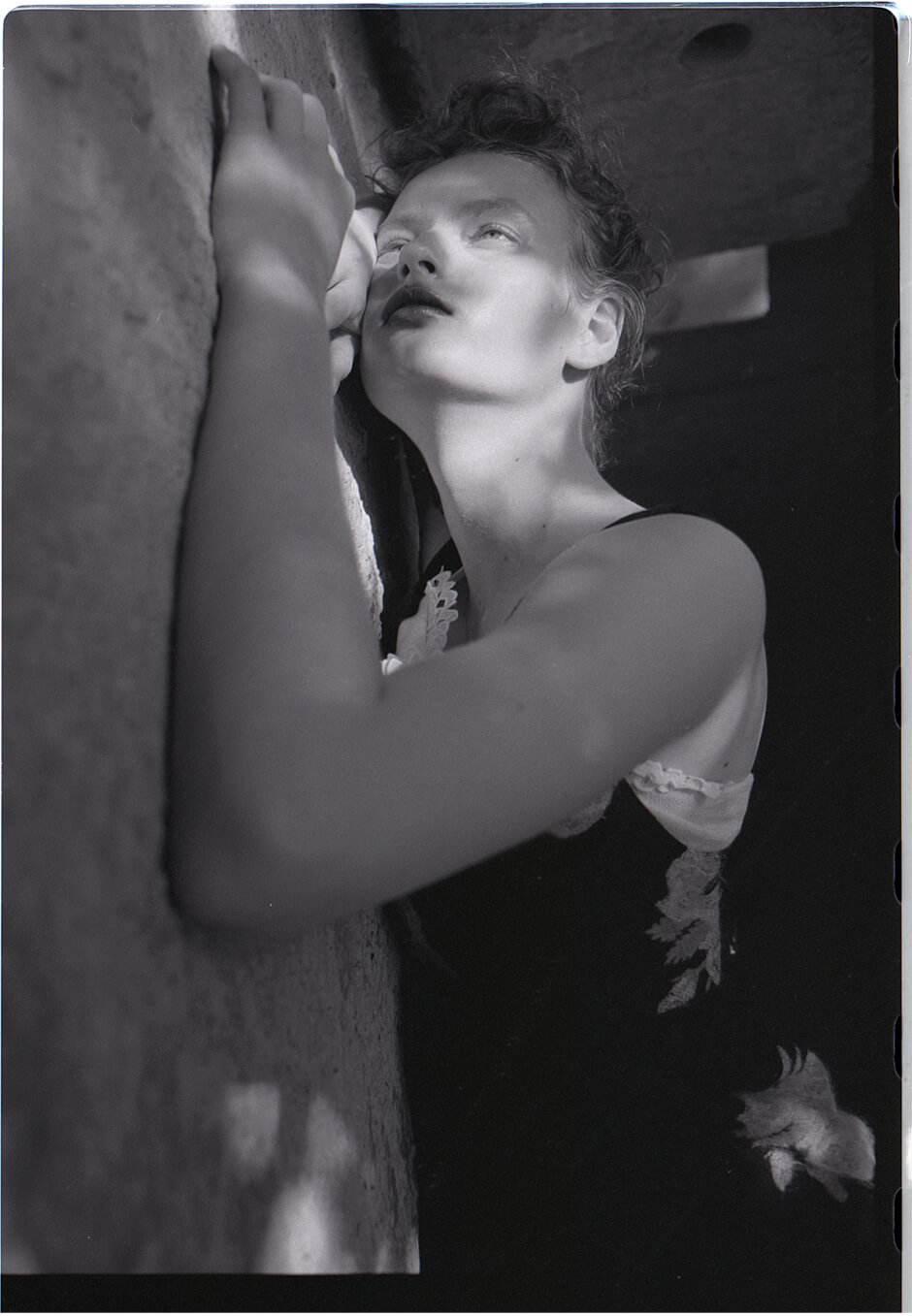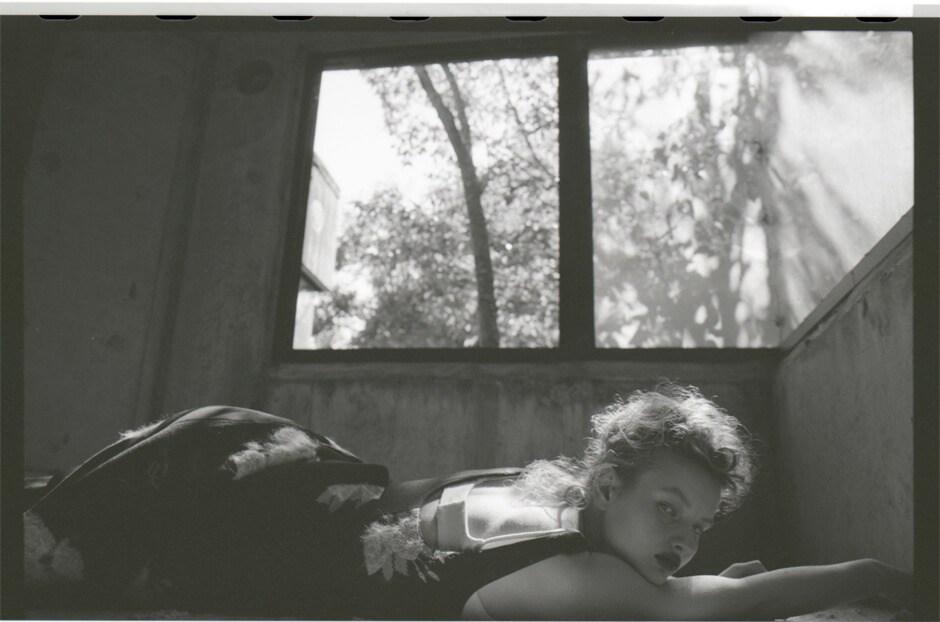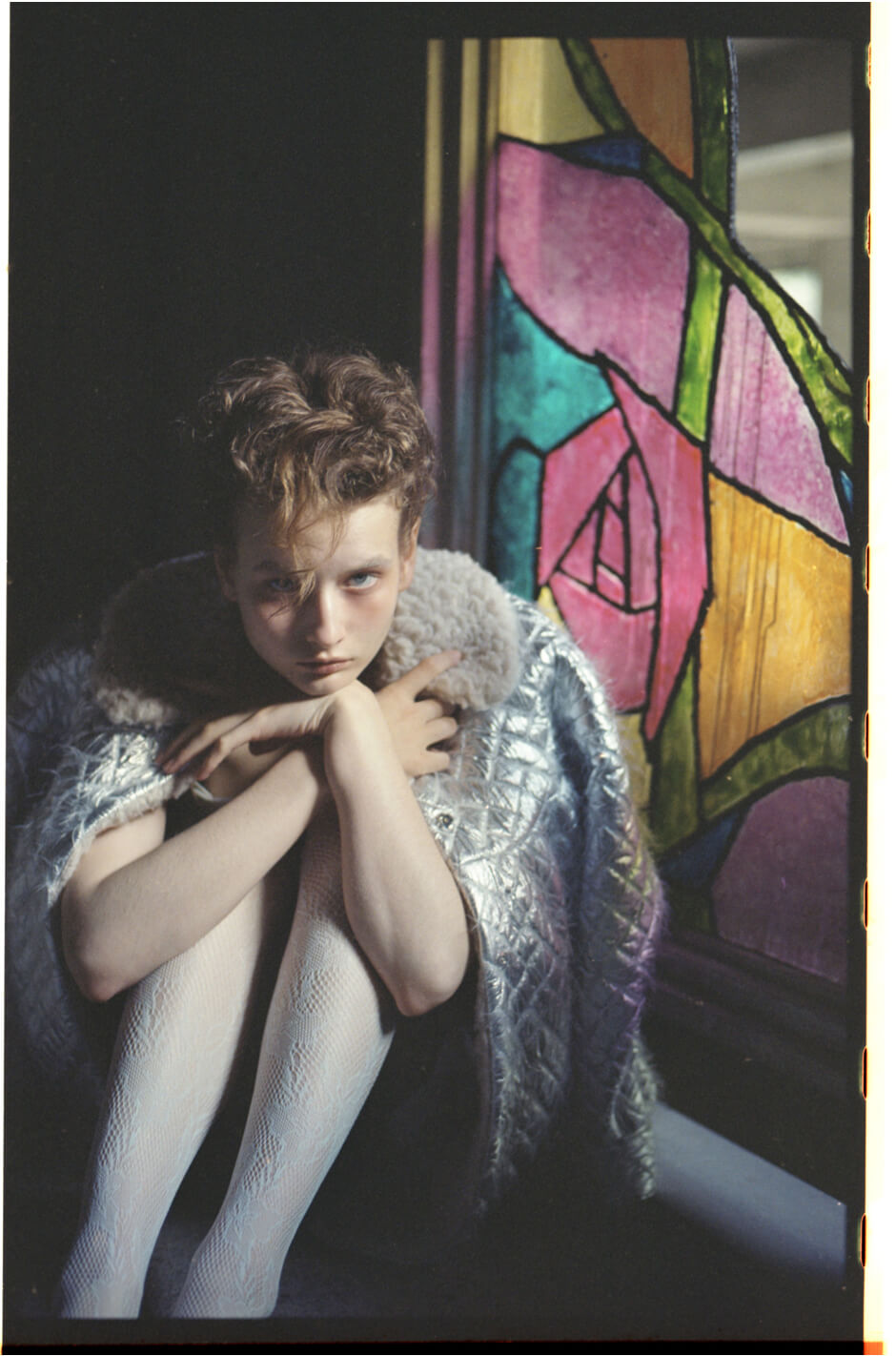 Photography by Kyoko Munakata
Styling by YAMAMOTOHIROKO
Hair and Make up by Taeko Suda
Model by Alice



Kyoko Munakata/Photographer(Tokyo based)
YAMAMOTOHIROKO/Stylist(Tokyo based)

「Wandering(彷徨う)」
撮影をする最初の段階では、まだイメージは漠然としていました。
しかし、モデルがAliceという名前の女性だったことと、偶然見つけたロケーションが何だか現実離れしていたこともあり、撮影をしているうちに、まるで「不思議の国のアリス」のように、彼女が不思議な世界に迷い込んでしまったかのような感覚を覚えたのです。


At the beginning of the process, the image was still vague.
However, because the model was a woman named Alice, and because the location we found was somewhat unrealistic, as we were shooting, we felt as if she had wandered into a magical world, just like 'Alice in Wonderland'.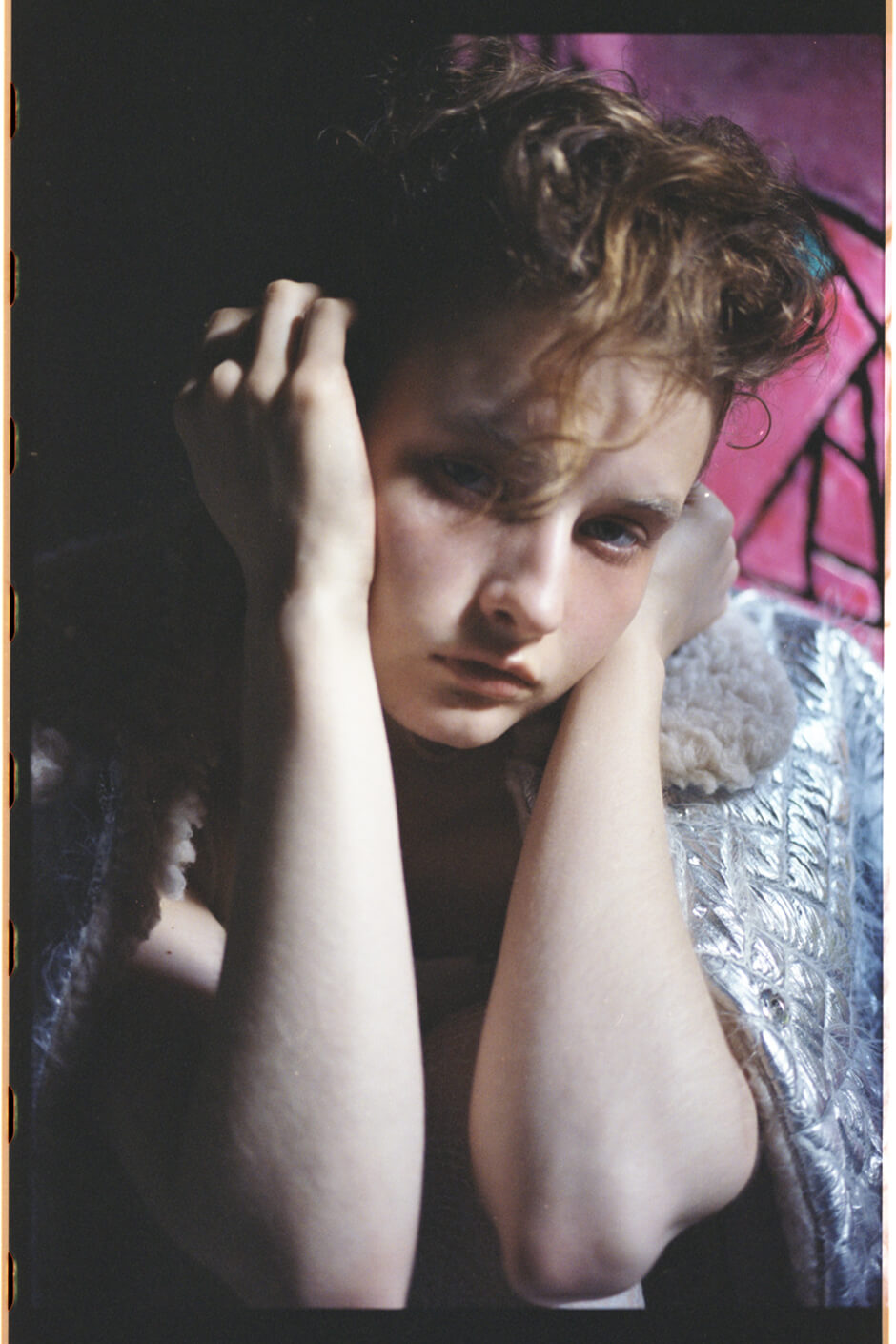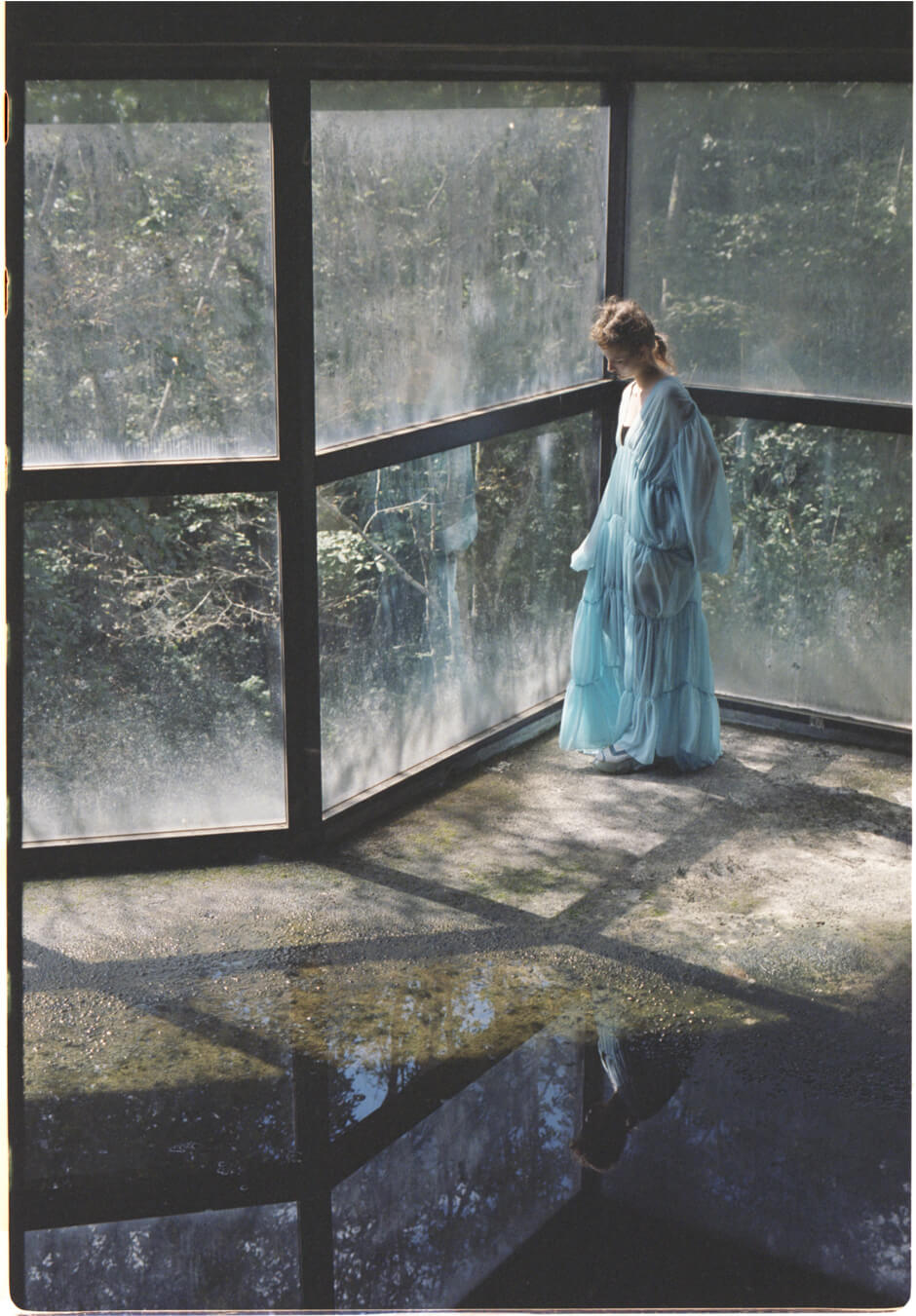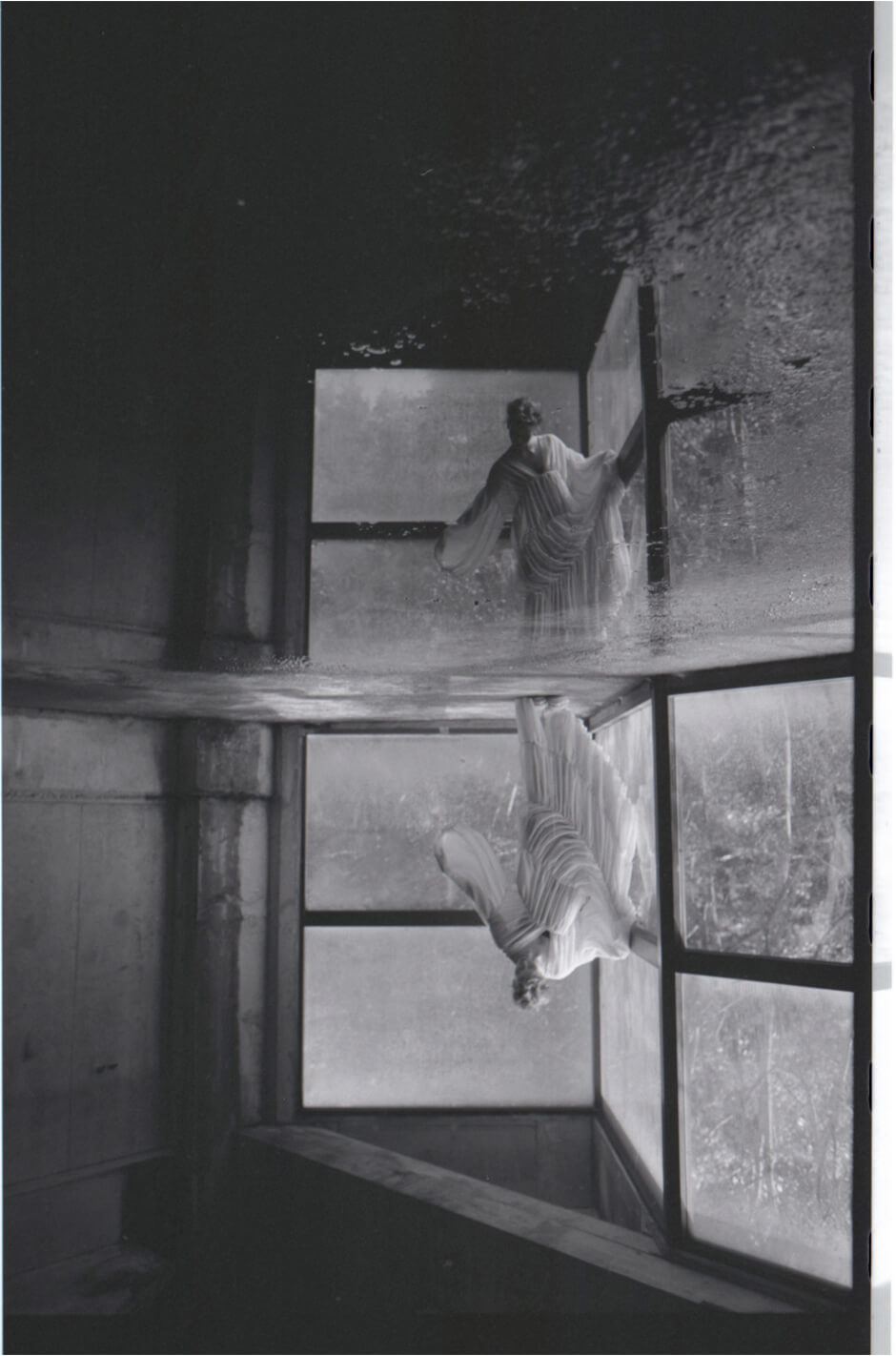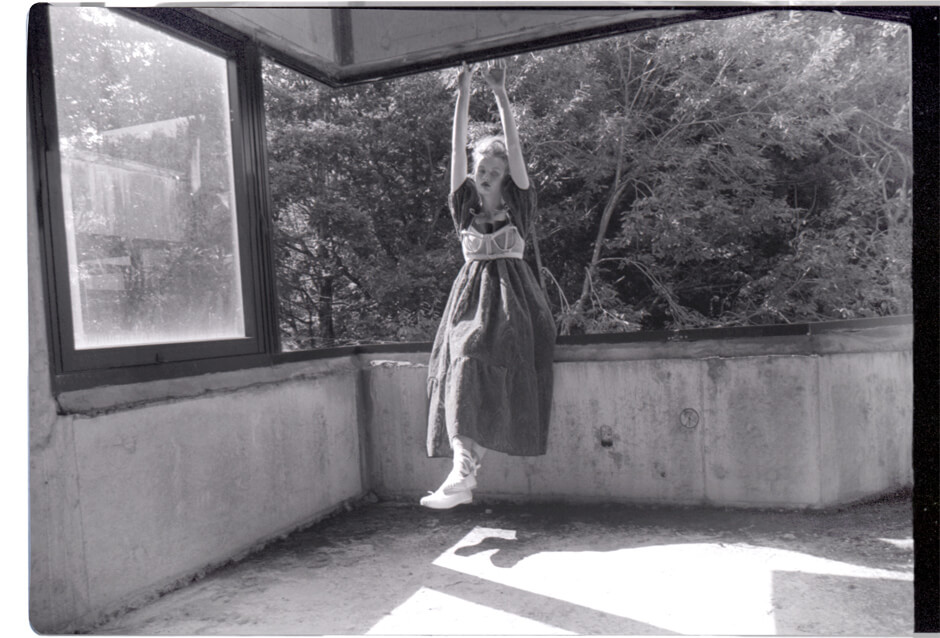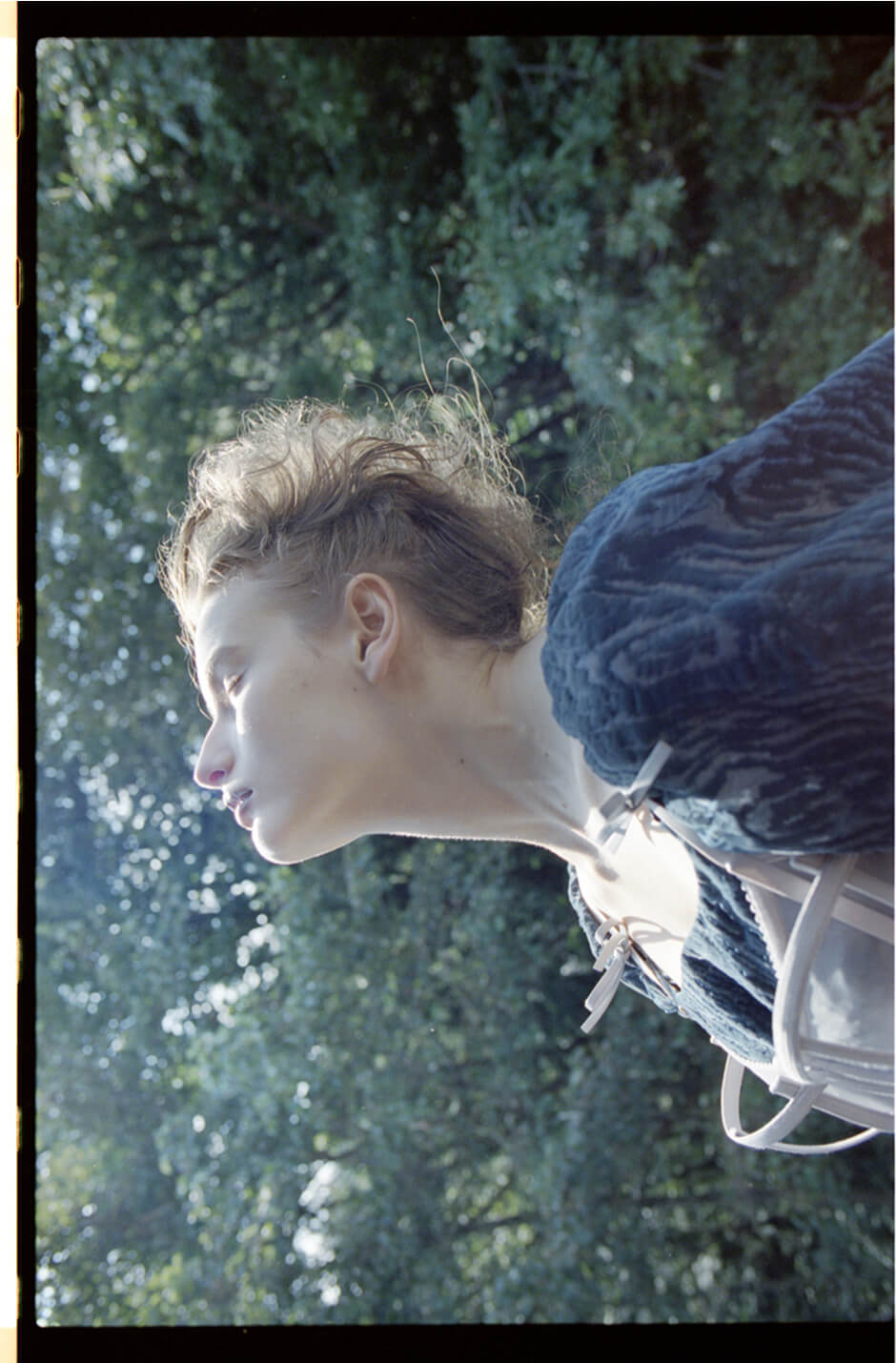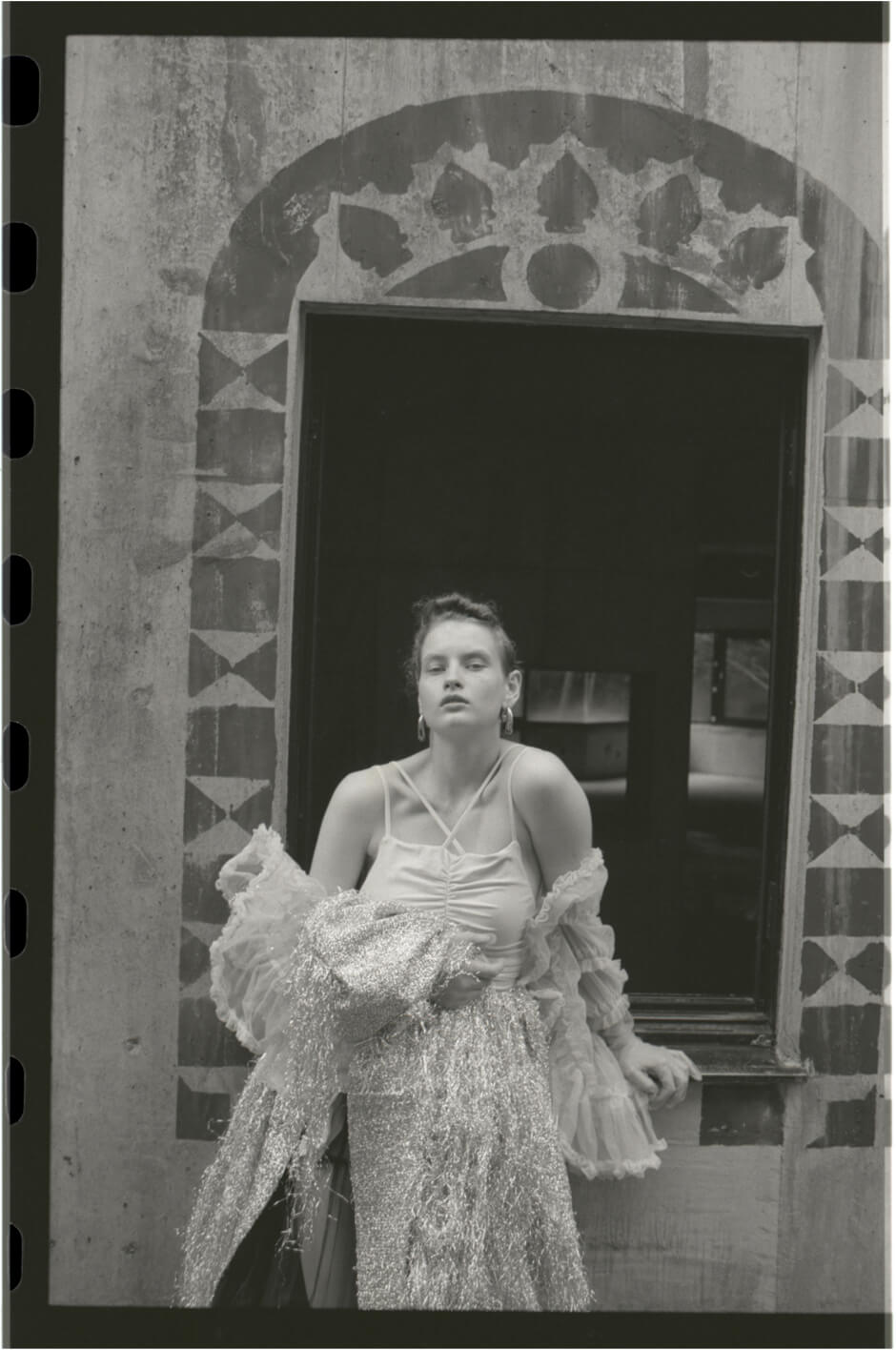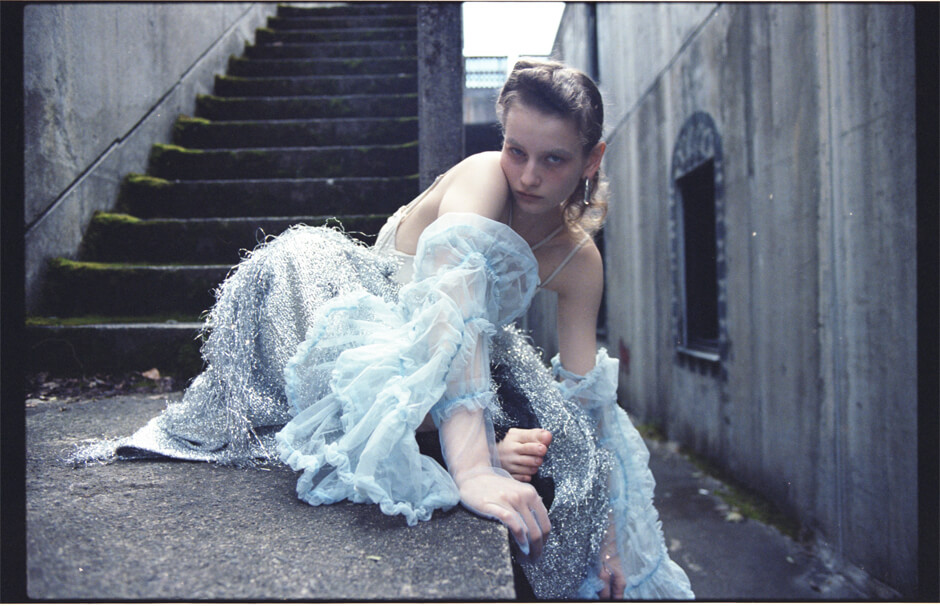 Kyoko Munakata:
東京を拠点に活動するフォトグラファー。
アシスタントを経て独立後、2011年に渡英、2014年よりSIGNOに所属。
柔らかい光に包まれた、独特の空気感を感じさせる作品が心を奪う。
現在はポートレートプロジェクトに取り組んでいる。
kyokomunakata.com

A photographer based in Tokyo.
She became independent after working as an assistant, moved to England in 2011, and joined SIGNO in 2014.
Her work captures the soft light and the unique atmosphere.
Currently working on a portrait project.


YAMAMOTOHIROKO:
東京を拠点に活動するスタイリスト。
大学で映像を学び、卒業後は馬場圭介に師事。
独立後の活動はスタイリングのみならず、舞台の衣装デザインや企業のユニフォームのディレクションなど、多岐にわたっている。
yamamotohiroko.com

A stylist based in Tokyo.
After majoring film at university, she studied under Keisuke Baba.
Since becoming independent, she has been involved in a wide range of activities, not only styling, but also costume design for stage productions and directing corporate uniforms.