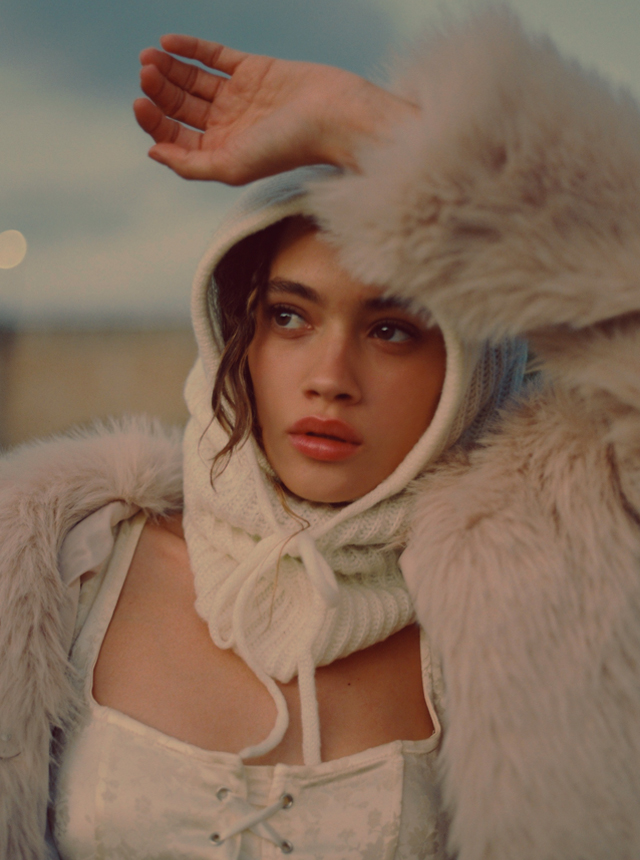 Top Photo:left - shirt by POLO RALPH LAUREN, shorts by BRANDY MELVILLE, shoes by MASSIMO DUTTI, tie by RALPH LAUREN, vintage jacket and vest stylist's own
right - jacket by URBAN OUTFITTERS, corset by VIVIENNE WESTWOOD, headdress stylist's own
Top Photo:jacket by URBAN OUTFITTERS, corset by VIVIENNE WESTWOOD, headdress stylist's own
Encounter|Adrián Madrid
スペインの草原に佇む女性に見る、西部劇の再解釈
「Encounter=出逢い。」

世界中に存在する、アーティストたちとの巡り合い。
多彩なクリエイターたちの才能を披露する場として、
彼らが表現する、瑞々しく、独創的な作品の中から
琴線に触れる作品を編集部がピックアップ。
選び抜かれた、個性豊かな感性に想像を巡らせて。


A uniquely precious encounter with artists from all over the world.
As a platform to exhibit and unveil the various talent, Lula Japan's editorial team have selected the most vivid and genuine works from artists around the world.
Entrust your heart to this creative and unique new sensibility.
No.272 "Where the Wild Things Are"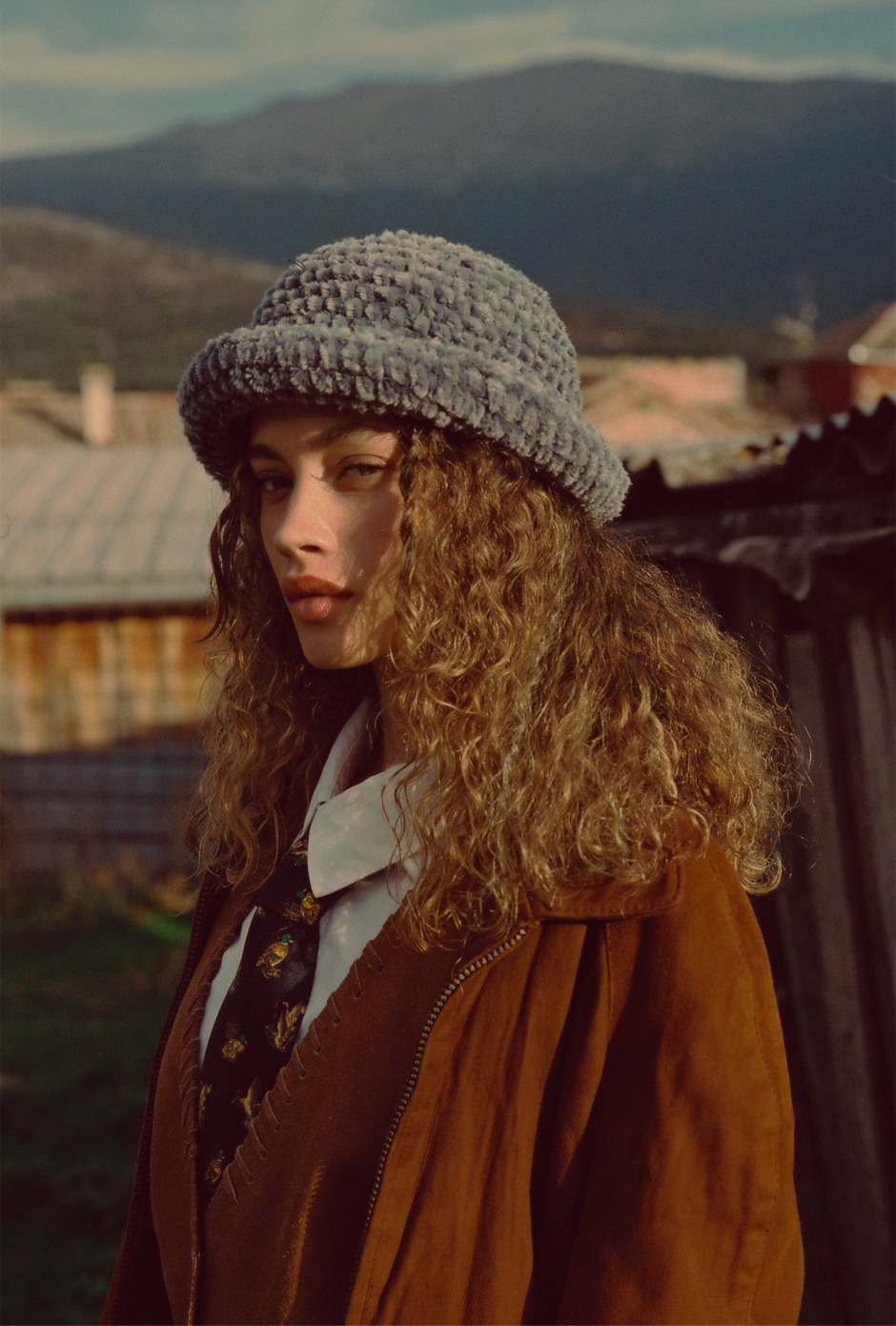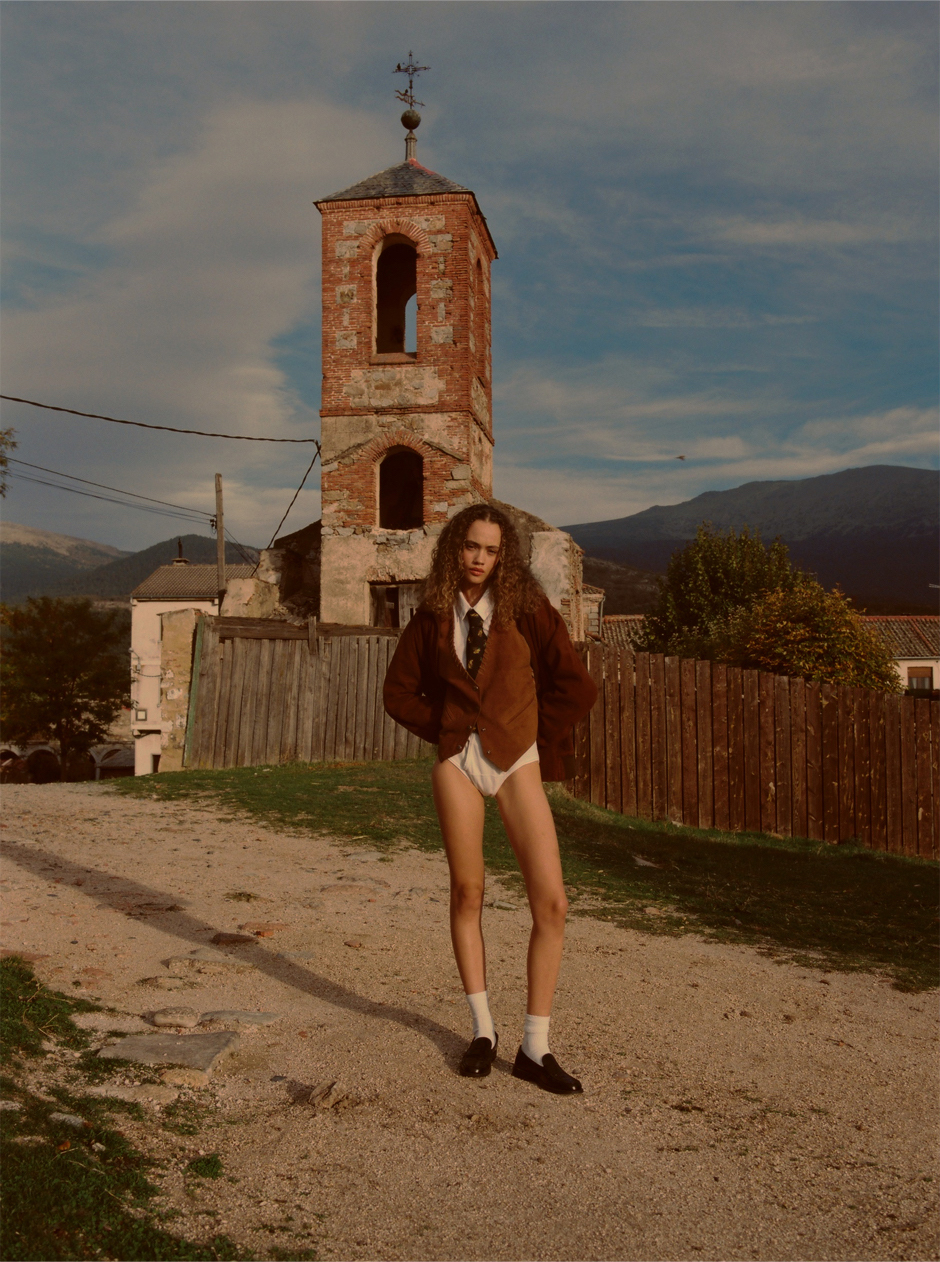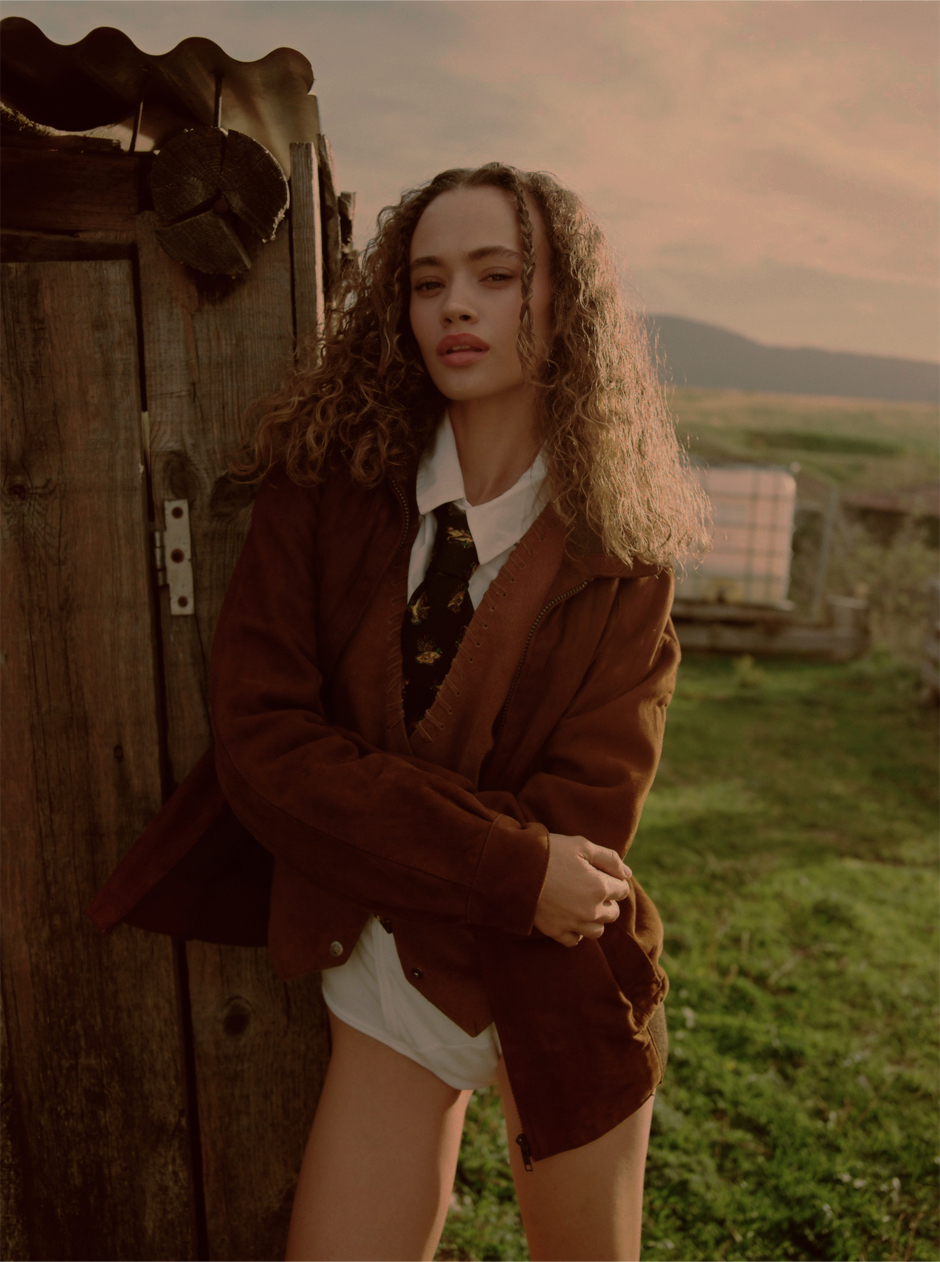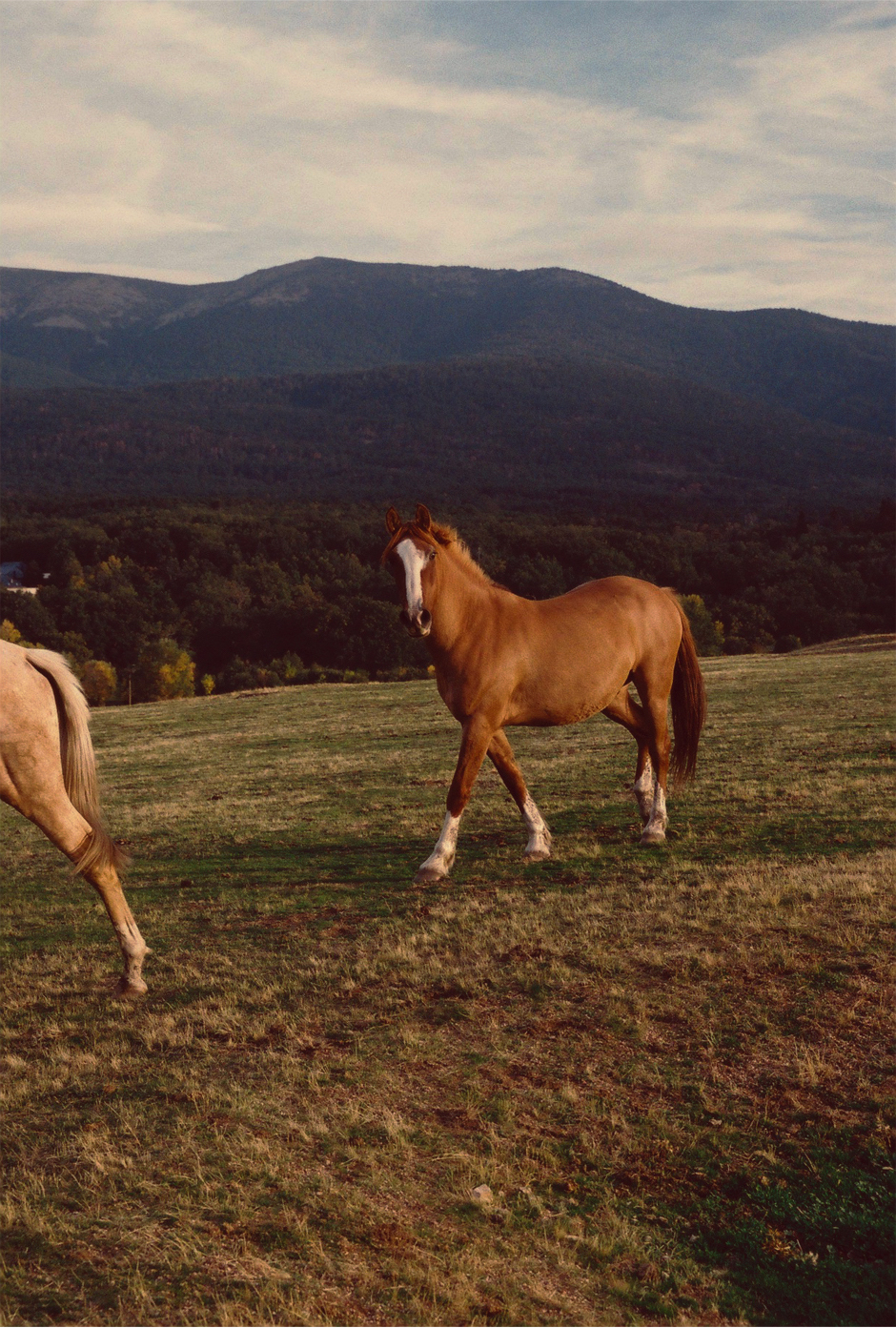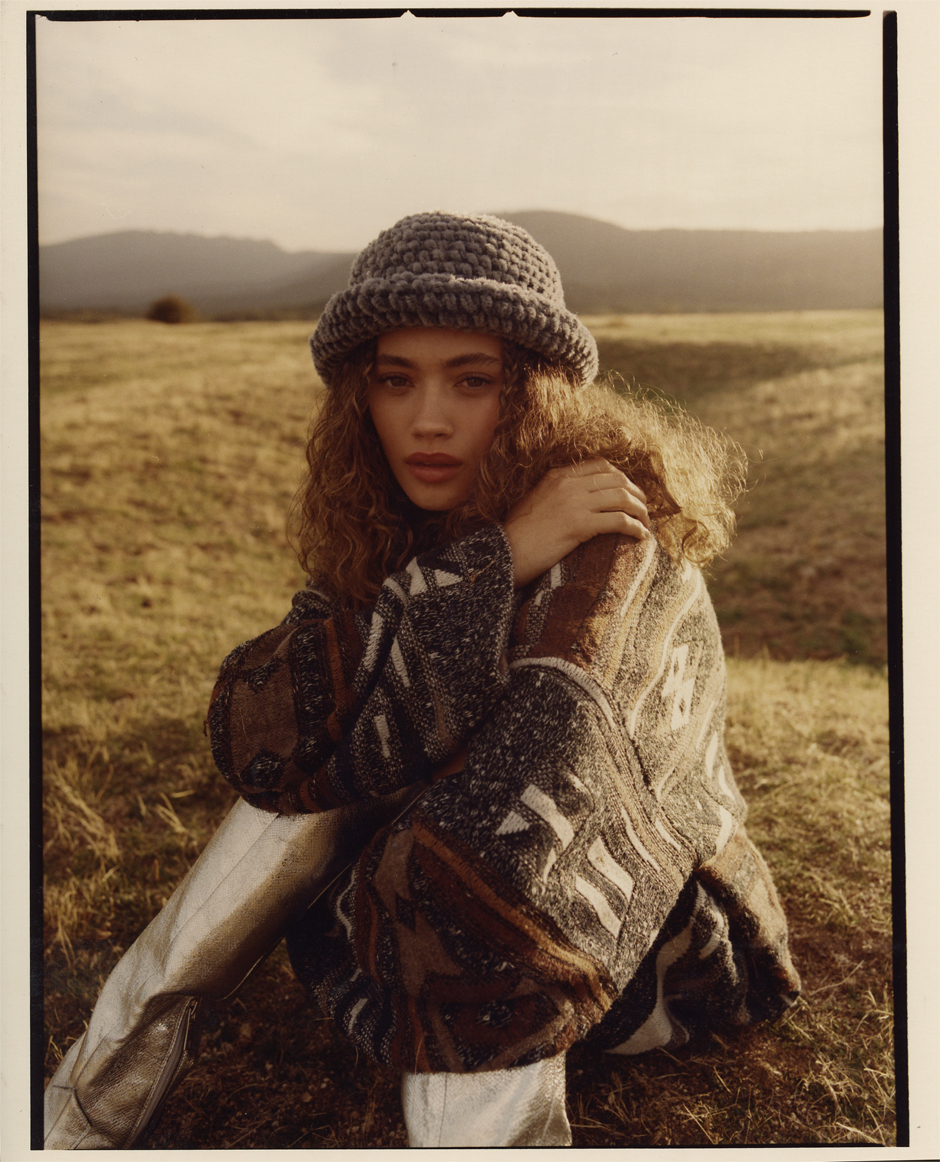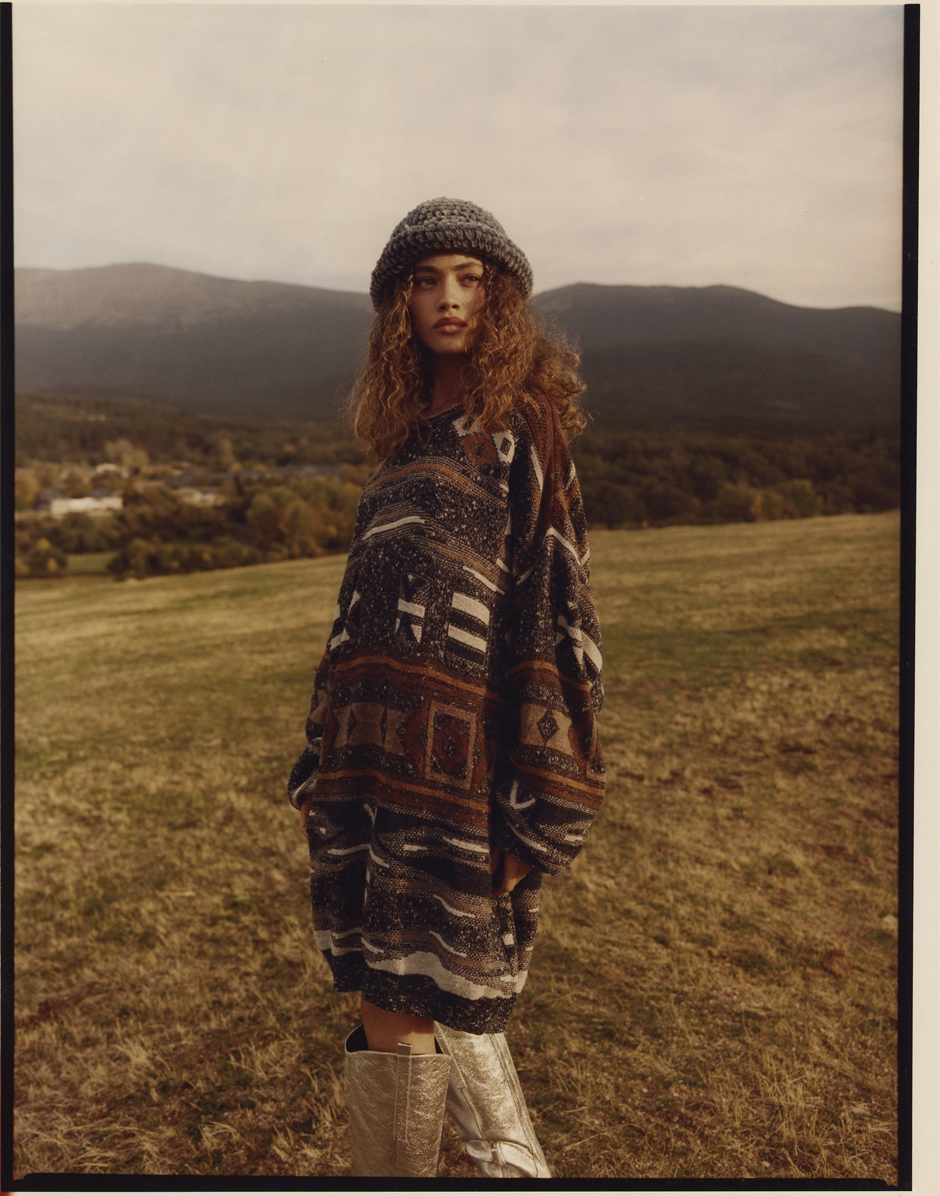 Photography by Adrián Madrid
Styling by Gaby Muntaner
Hair and Make up by Alba Córdoba
Model by Alejandra Polanco at Fifth Models and Ford Models



Adrián Madrid/Photographer(Madrid based)

「Discovery(発見)」
この作品は自由について表現しています。

インスピレーションを得たのはカウボーイの起源からで、西部劇の美学全体はアメリカで有名になりましたが、その発祥はスペインにあります。
地平線が見えない草原に辿り着き、何かを発見したような感覚。
それは言葉では表せない感情なのです。

私の故郷からとても近いスペインの街で撮影された、Sergio Leoneの西部劇からも少し影響を受けました。
幼い頃、彼の全作品を祖父と一緒に観たのを覚えています。
また、Min Hyun-wooやQuentin de Brieyの作品、Gisele Bündchenが1999年のW Magazineで制作したエディトリアル、いくつかのKate Mossの写真もとても刺激的で、それらを混ぜ合わせました。


This is an editorial that speaks of freedom.

The inspiration is the origin of the cowboys, which was in Spain, although the entire western aesthetic became famous in the United States.
The feeling of discovering, reaching a meadow and not seeing the horizon.
It's a feeling that can't be described.

It's a bit inspired by Sergio Leone's westerns, which were also filmed in Spain, very close to my town.
I watched them all in my childhood with my grandfather.
Also the work of Min Hyun-woo and Quentin de Briey has been very inspiring, an editorial by Gisele Bündchen in W Magazine in 1999, some photos of Kate Moss too,… it's a mix.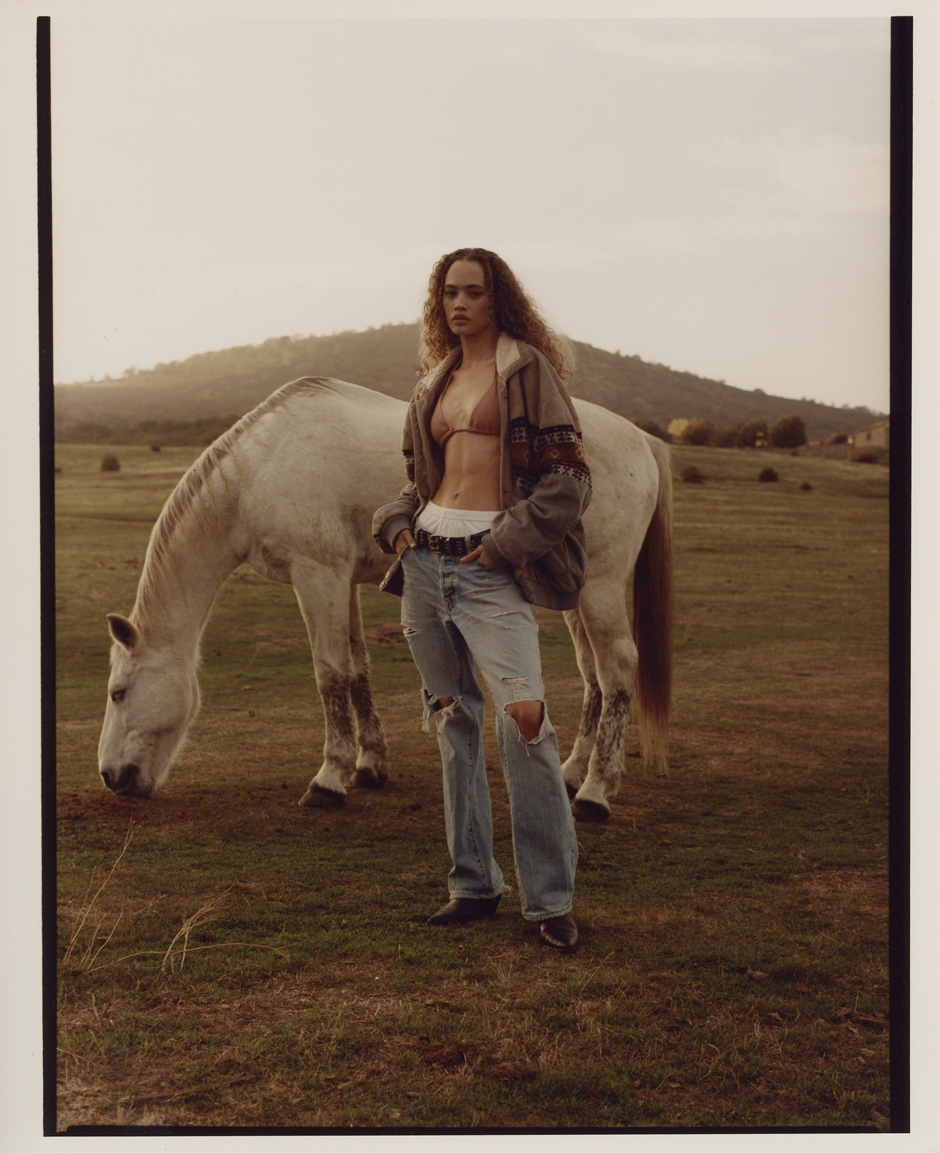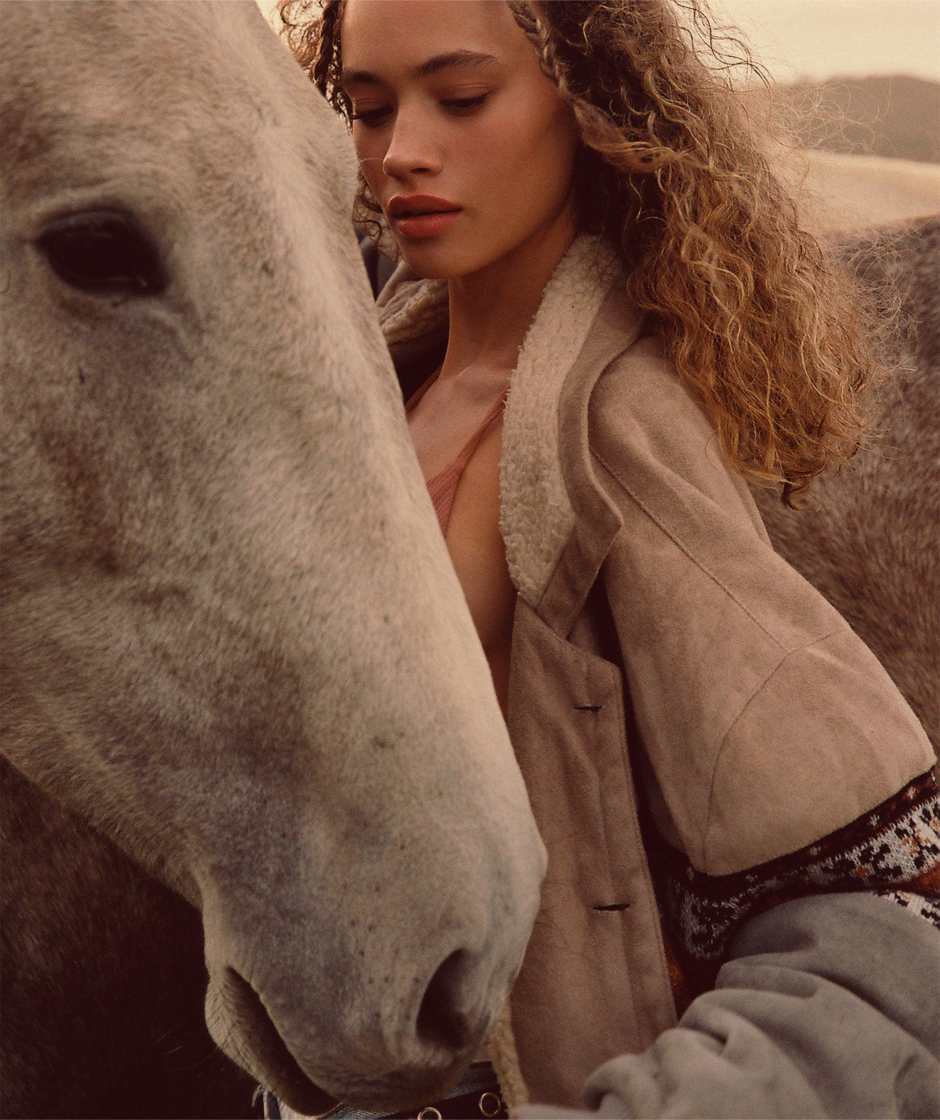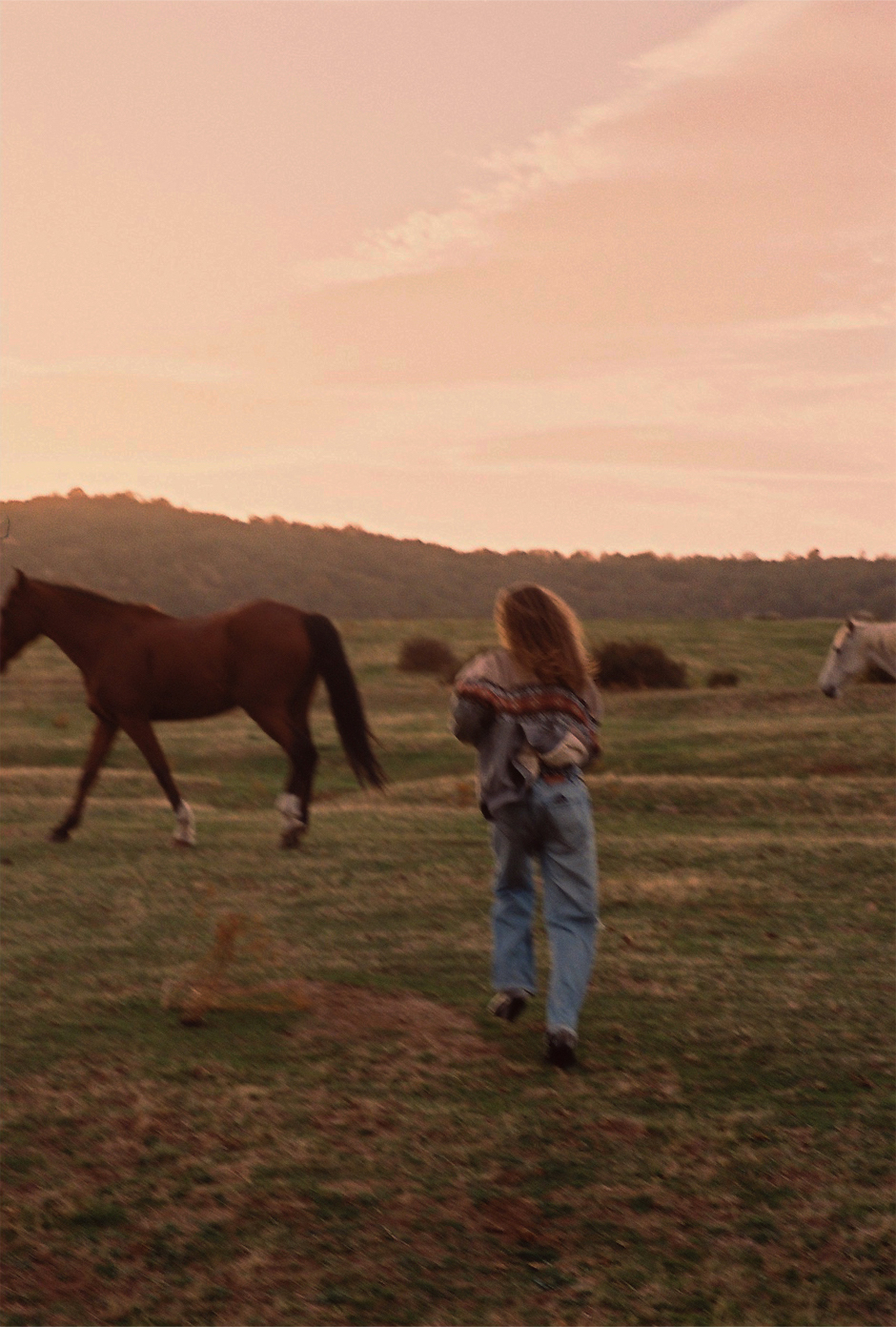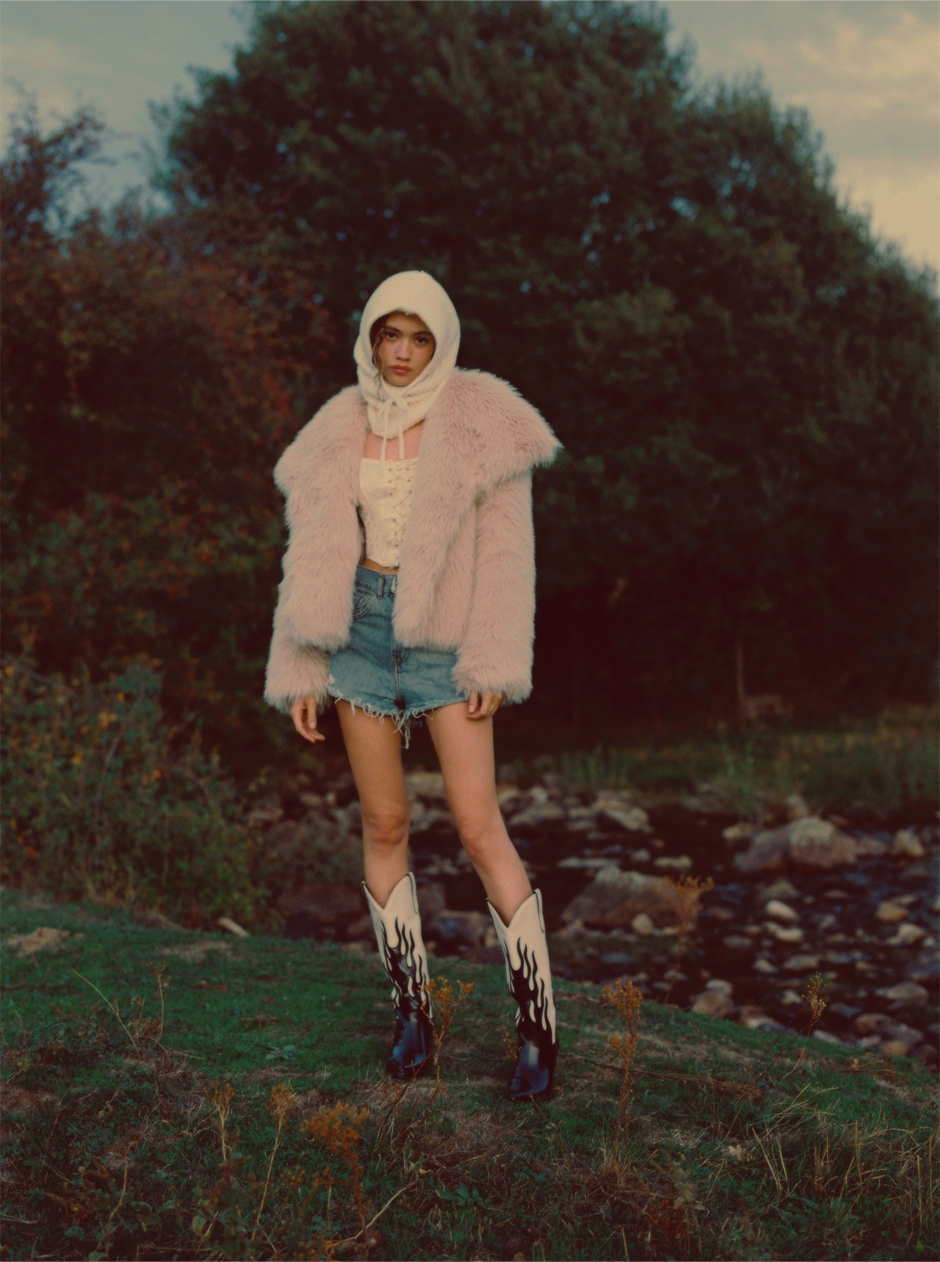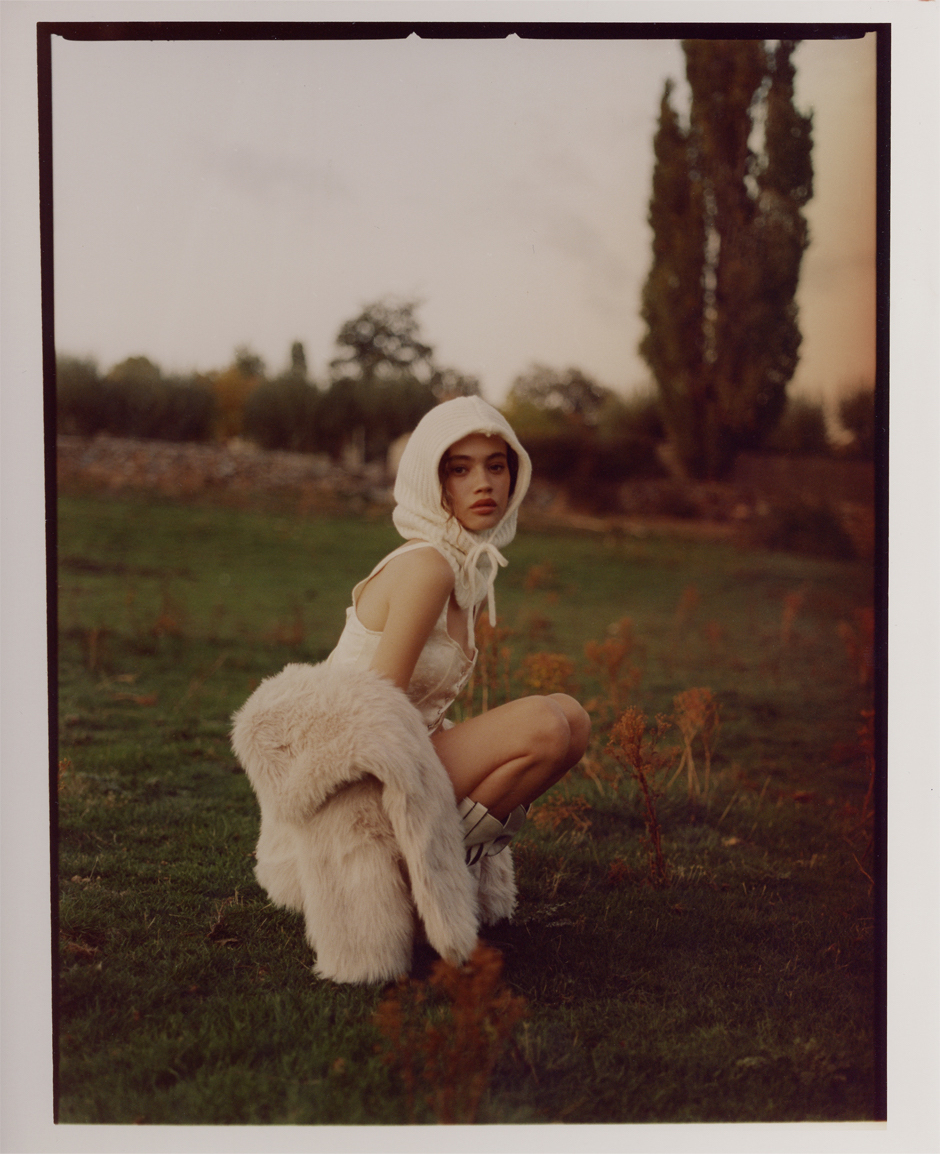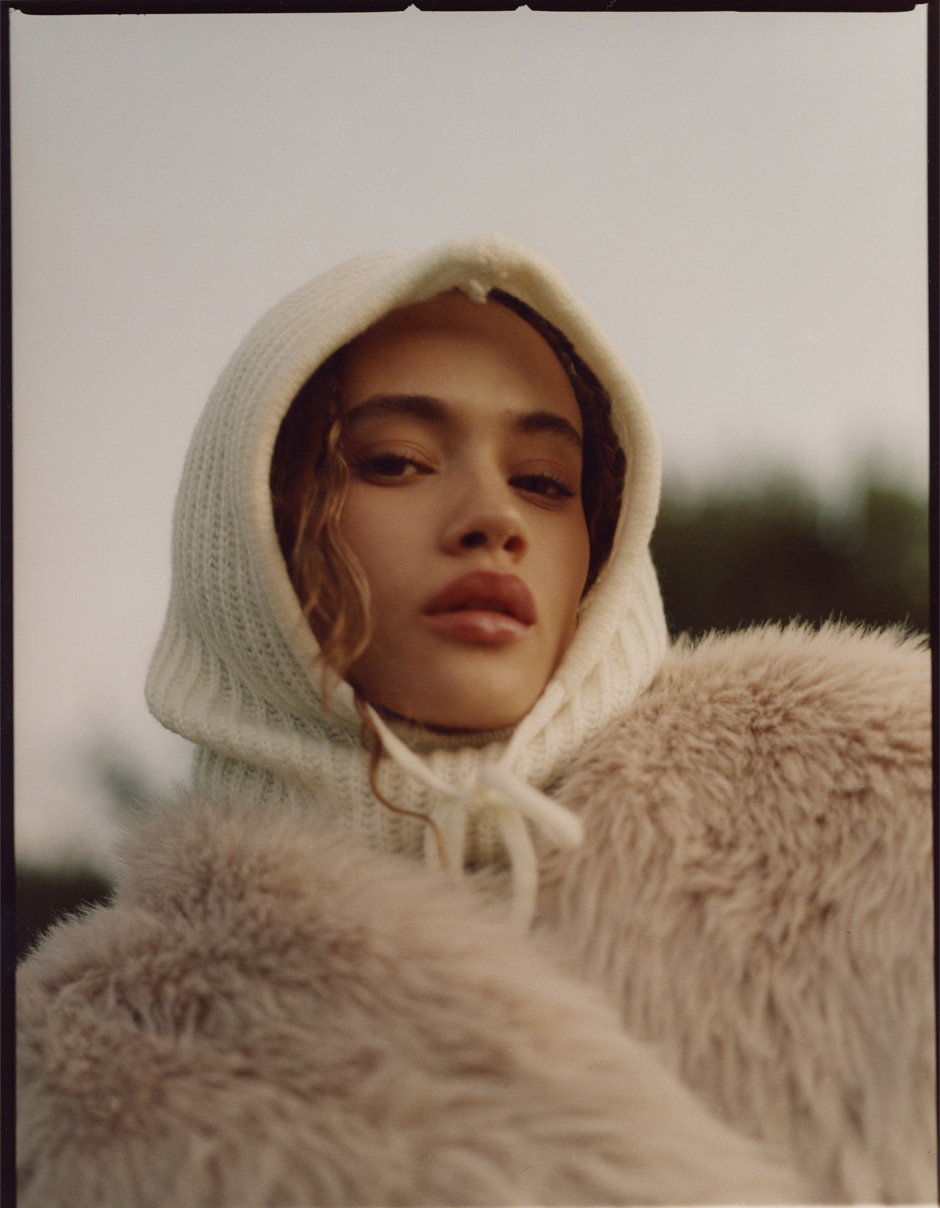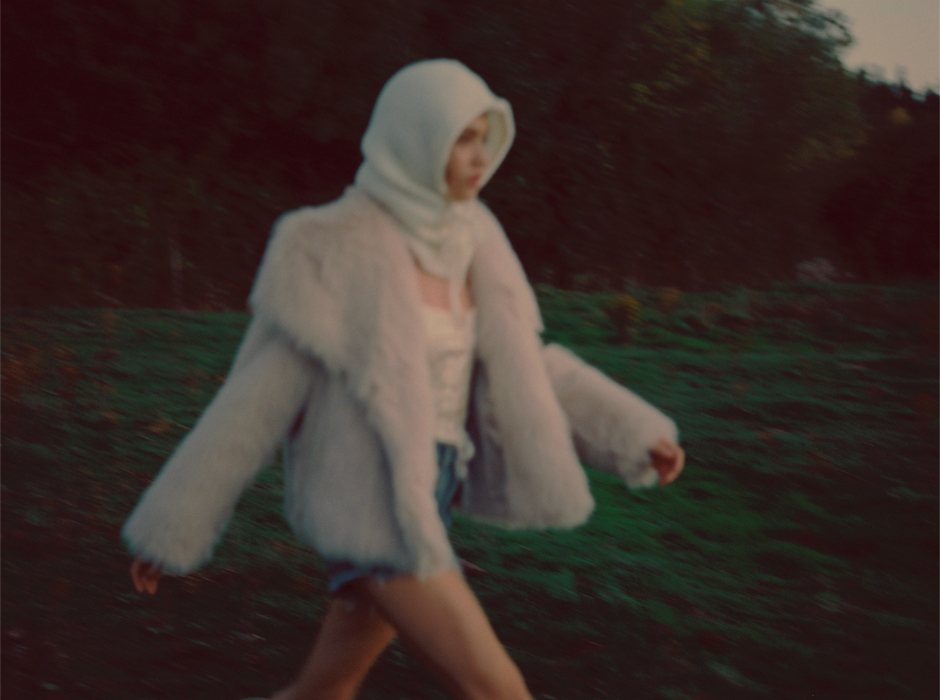 Adrián Madrid:
マドリードを拠点に活動するフォトグラファー。
ファインアートを学んだ後、5年前にキャリアをスタート。
現在、彼の街に住む少年たちを撮影し、アラビア語で「勇敢な少年」を意味するタイトルを冠した本「Los Zagales」のプロジェクトに取り組んでいる。
www.adrian-madrid.com

A photographer based in Madrid.
After studying fine arts, he started his career as a photographer 5 years ago.
Currently working on a project of a book 'Los Zagales', a portrait of the boys in his town.
"Zagal" comes from Arabic and means "brave boy".