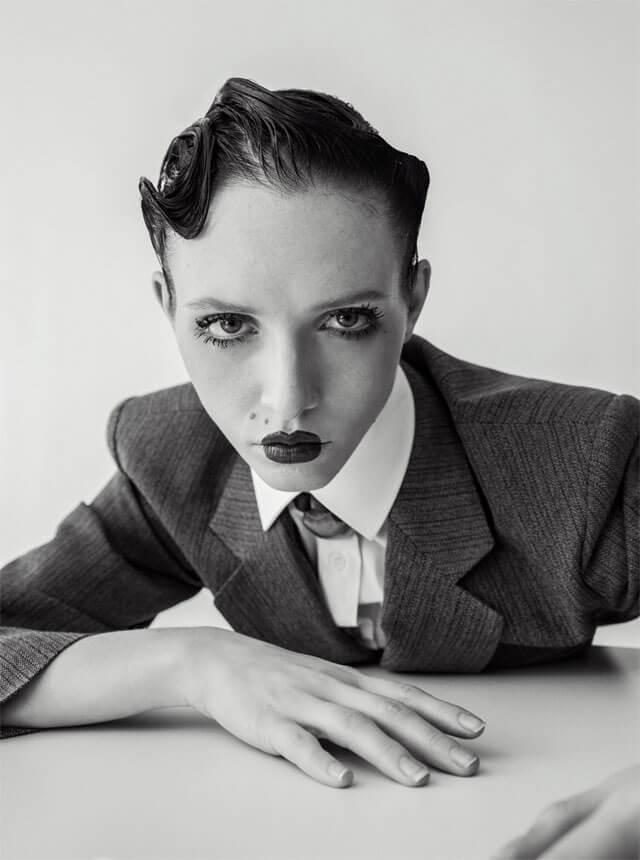 Top Photo:left - jacket skirt by COVERT, shirt by MRZ, necklace by ABSIDEM,
right - coat and shoes by MAX MARA, hat by ADELBEL, socks by BRESCIANI
Top Photo:jacket skirt by COVERT, shirt by MRZ, necklace by ABSIDEM
Encounter|Eleonora Adani
磁気人形をモダンに解釈した洗練された物語
「Encounter=出逢い。」

世界中に存在する、アーティストたちとの巡り合い。
多彩なクリエイターたちの才能を披露する場として、彼らが表現する瑞々しく独創的な作品の中から、琴線に触れる作品を編集部がピックアップ。
選び抜かれた、個性豊かな感性に想像を巡らせて。


A uniquely precious encounter with artists from all over the world.
As a platform to exhibit and unveil the various talent, Lula JAPAN's editorial team have selected the most vivid and genuine works from artists around the world.
Entrust your heart to this creative and unique new sensibility.
No.111 "Twist"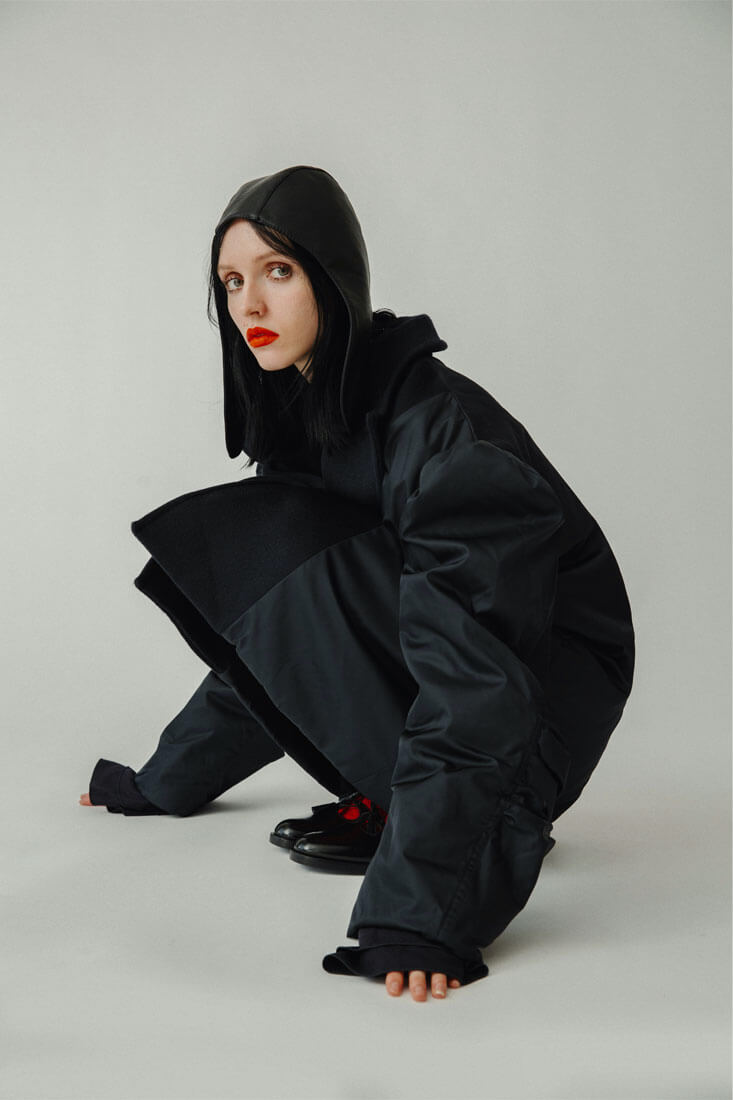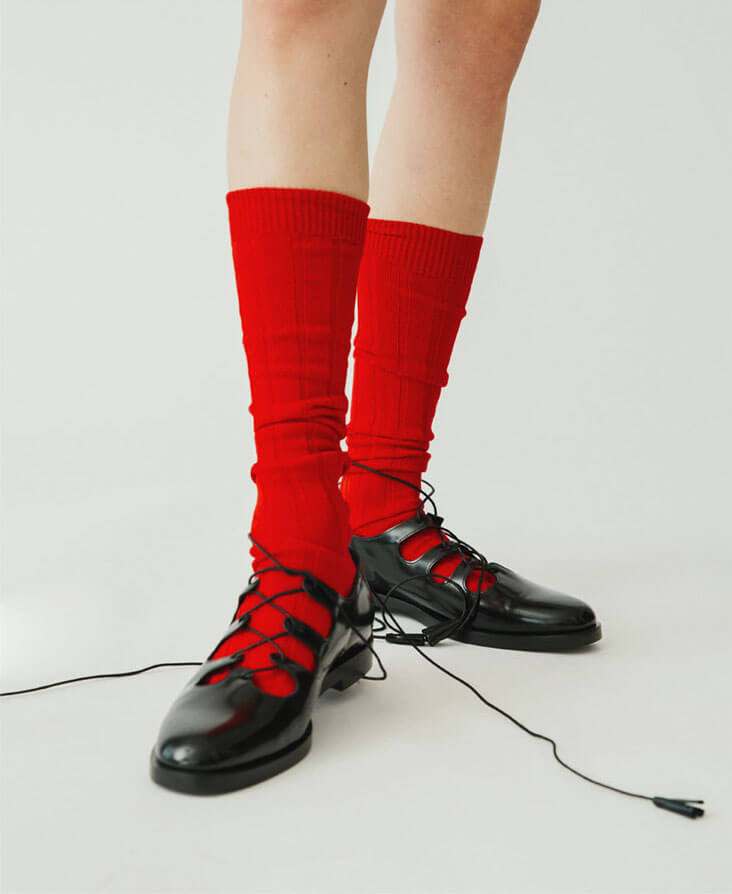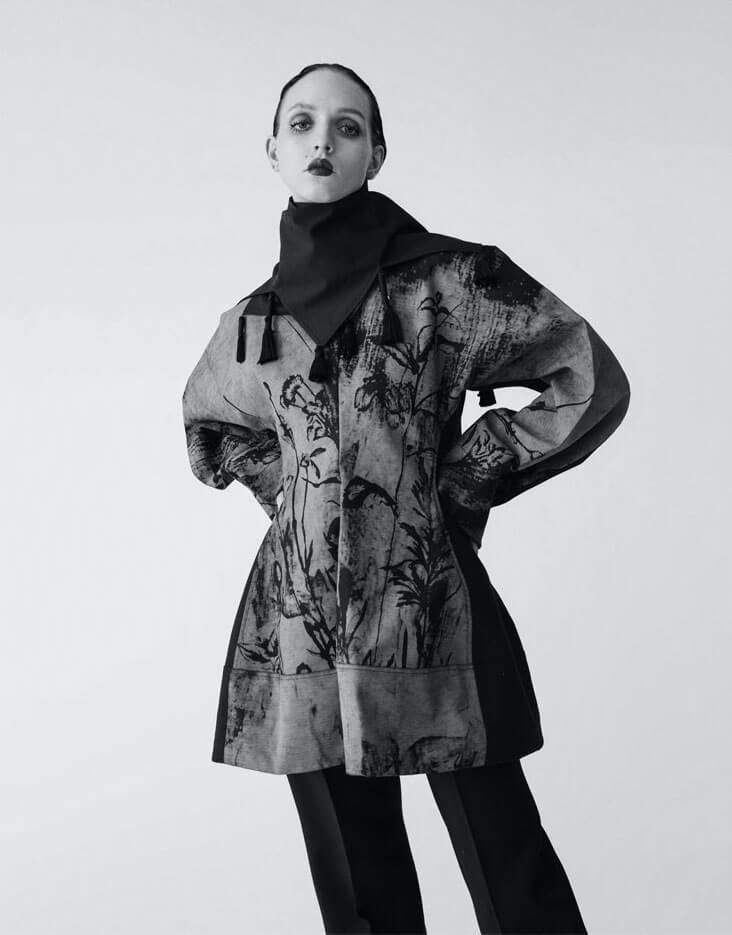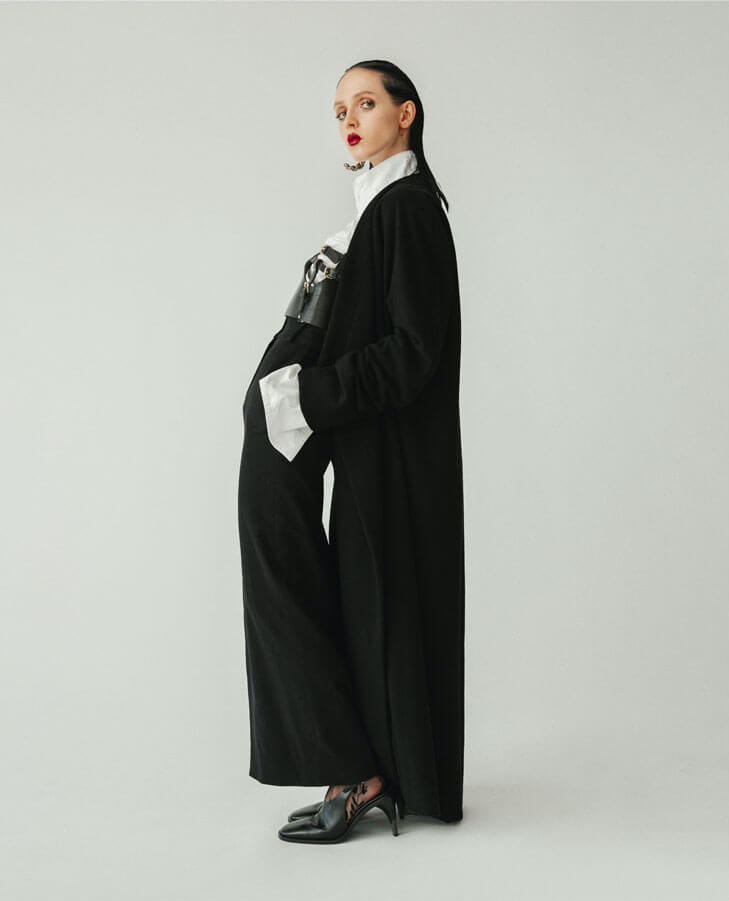 Photography by Eleonora Adani
Styling by Guilia Malnati
Hair by Yu Nagatomo
Make up by Alessia Stefano at Atomo Management
Models by Jay de Pretto at Fashion Model Management



Eleonora Adani/Photographer
(Italy based)

「Porcelain Dolls and Plastic Poses (磁気人形としなやかな佇まい)」
このストーリーは、チームのさまざまなアイデアが混ざり合うことにより生まれました。
メイクは磁気人形にインスパイアされており、長めのアイラッシュ、発色の良いチークとリップカラーは人形の表情を真似しています。
また、スタイリングとモデルのしなやかなポージングを通して、モダンな人物像 を表現。
スタイリングはメイクとコントラストを描くように取り入れており、主に黒色のアイテムを使用し、僅かに赤色をポイントで添えています。


This story was born thanks to the fusion of ideas of the whole team.
We started with make-up inspired by the world of porcelain dolls, then using colors on the lips and cheeks and long eyelashes.
Through styling and plastic poses we wanted to modernize the character.
The clothes are in fact in contrast with the colored make-up, the looks are total black with just a touch of color, mainly red.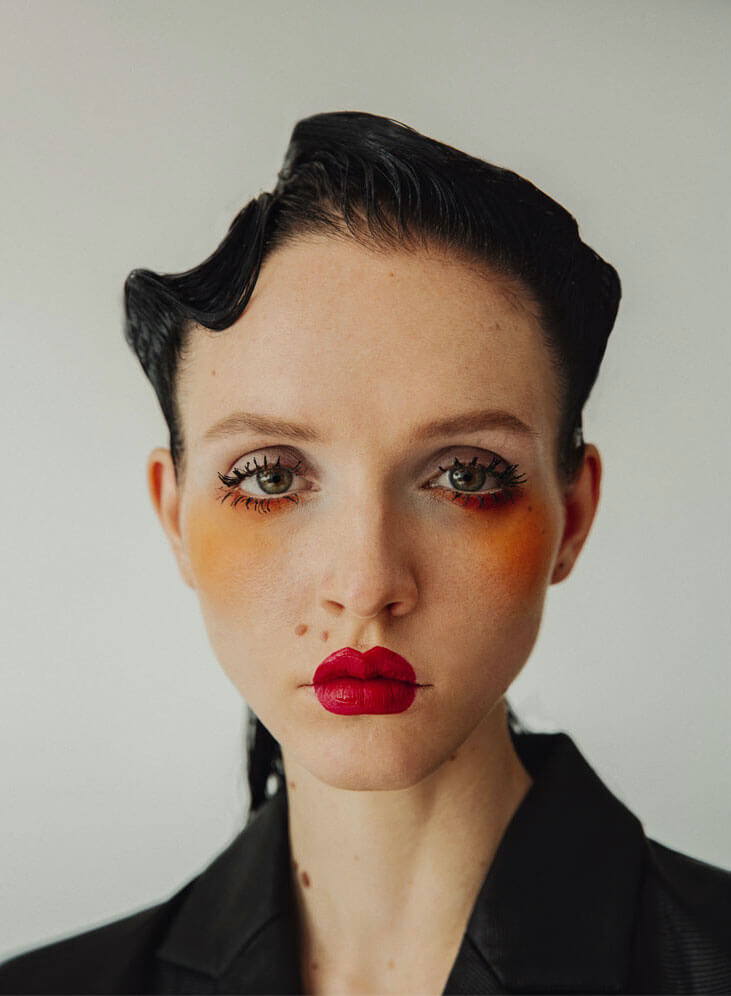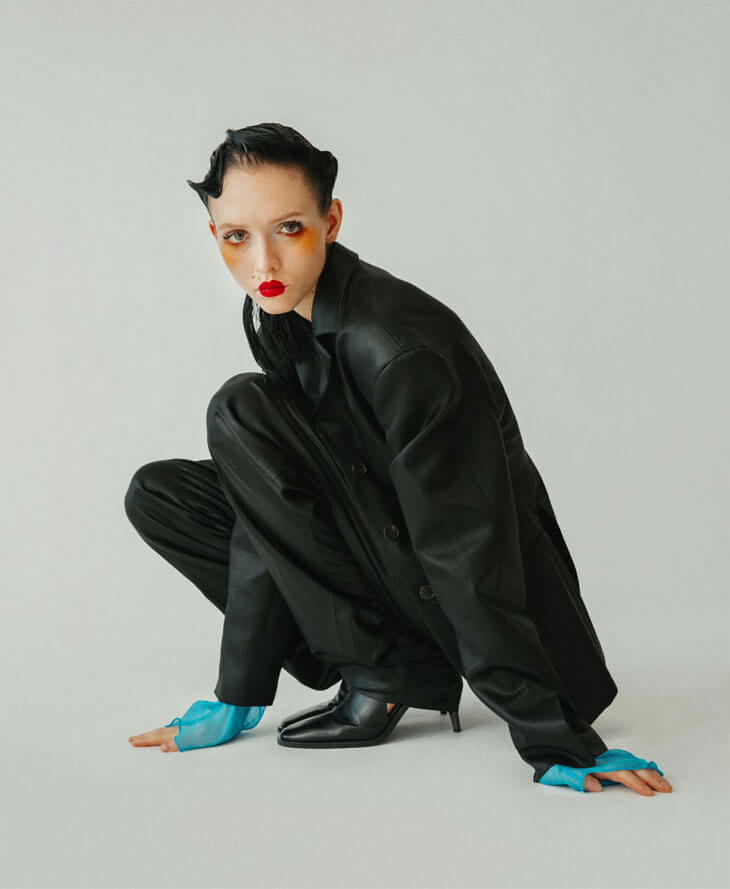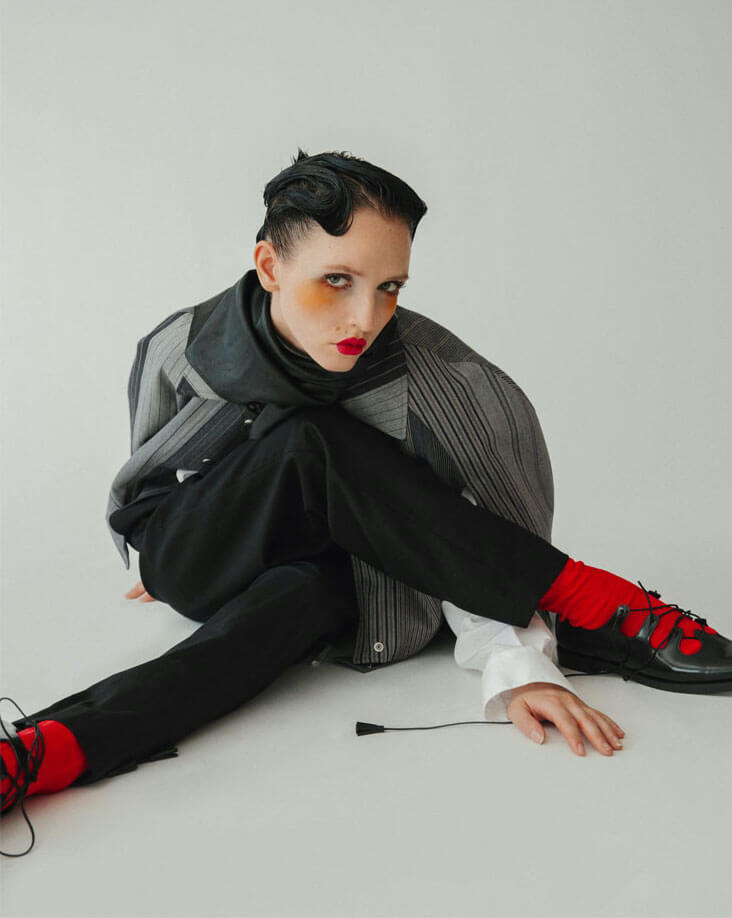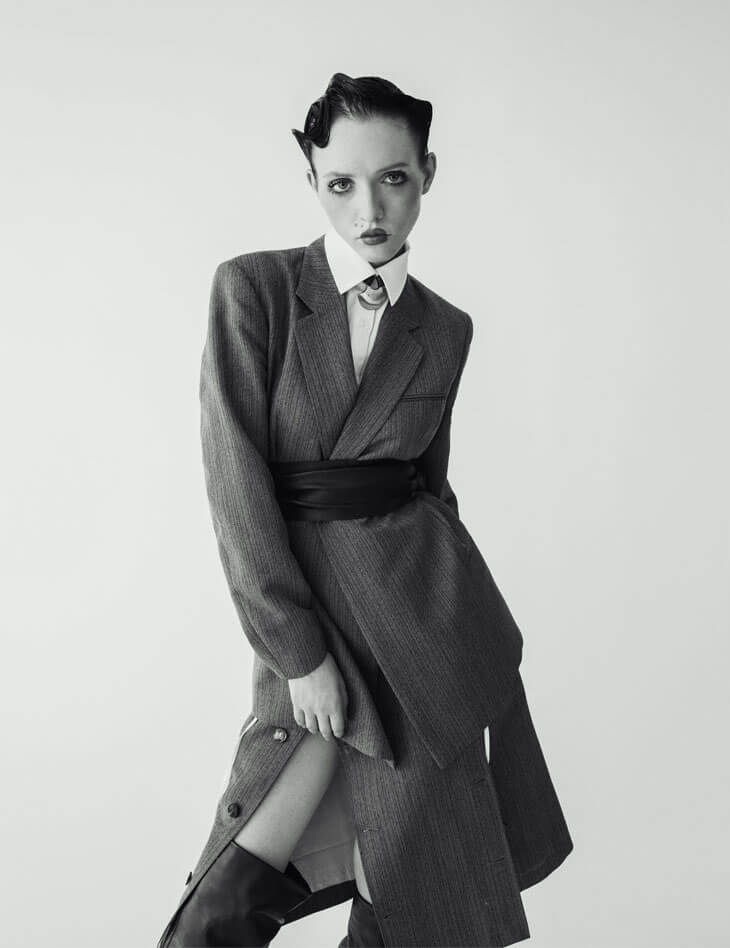 Eleonora Adani:
イタリアをベースに活躍する写真家。
幼い頃からドローイングや雑誌への関心を持ち、2013年になると、ファッションや写真に心惹かれ始める。
やがて独学で写真を学び始め、2017年には、趣味として励んでいたフォトグラフィーが本格的な職業となった。
その後、ミラノで開催されたVogue Italia主催のPhoto Vogue Festivalで写真が展示され、同誌の広告とエディトリアルのコラボレーションを続ける。
www.eleonoraadani.net/

A photographer based in Italy.
Since a very early age she developed a passion for drawing and for fashion magazines.
Her interest for photography came by a chance in 2013, blending soon with her love of fashion.
Eleonora decided to focus on photography as a self-taught student. After one year passion turned into a true profession. In 2017 she wins a competition with Vogue Italia which will exhibit her shots in the exhibition called Photo Vogue festival in Milan as well as commercial and editorial collaborations with the same magazine.