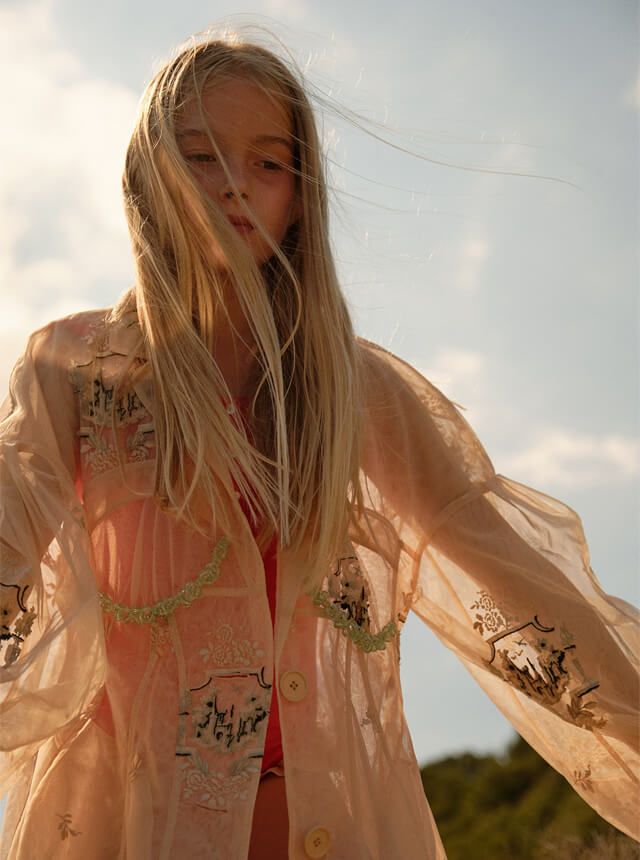 Top photo:swimsuit by PACIFIC RAINBOW, dress by SIMONE ROCHA
Encounter | Duygu Massol
太陽が生み出す、魔法のような光
「Encounter=出逢い。」
世界中に存在する、アーティストたちとの巡り合い。

多彩なクリエイターたちの才能を披露する場として、彼らが表現する、瑞々しく、独創的な作品の中から琴線に触れる作品を編集部がピックアップ。
選び抜かれた、個性豊かな感性に想像を巡らせて。


A uniquely precious encounter with artists from all over the world.
As a platform to exhibit and unveil the various talent, Lula Japan's editorial team have selected the most vivid and genuine works from artists around the world.
Entrust your heart to this creative and unique new sensibility.
No.161 "Sun is a very magic fellow"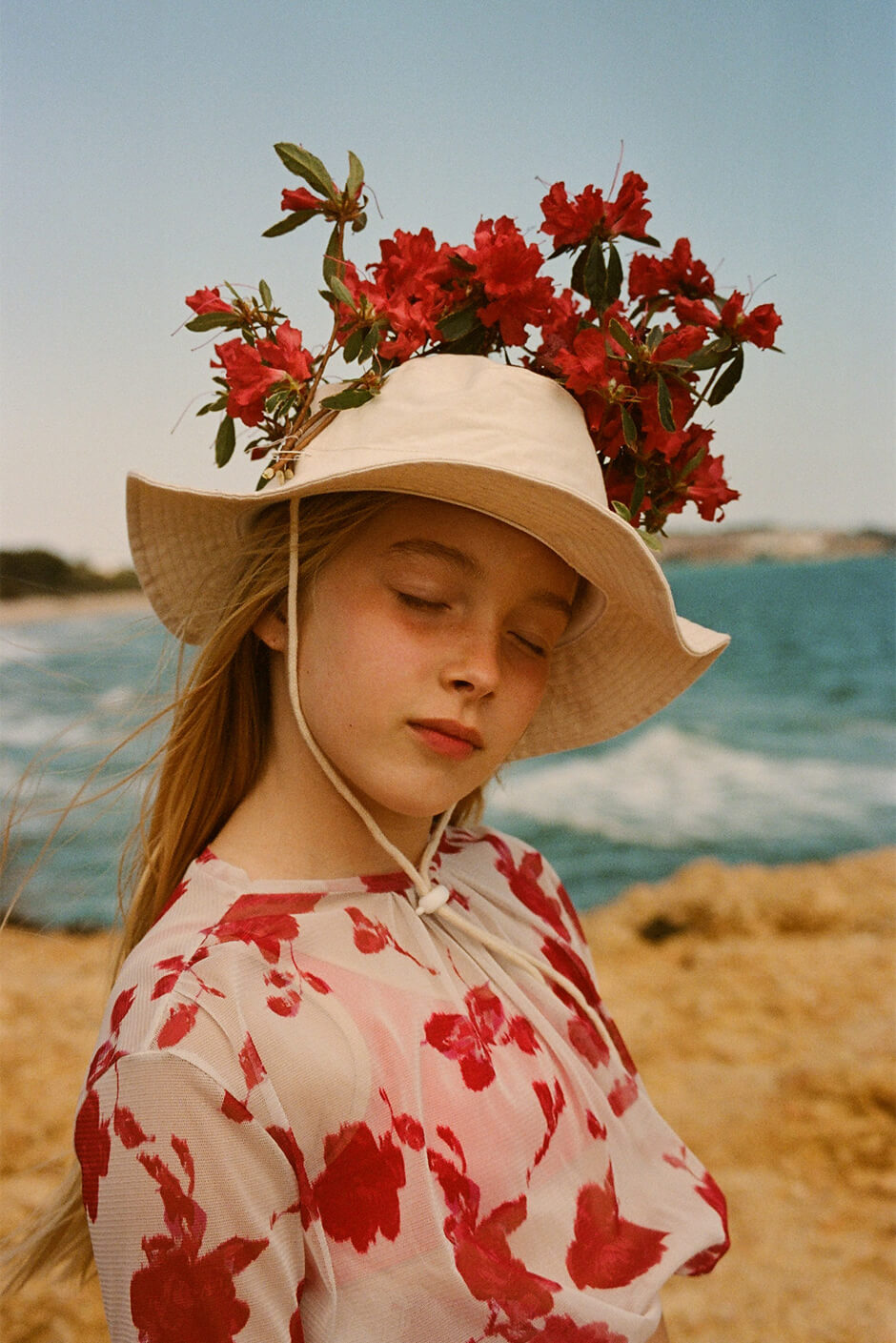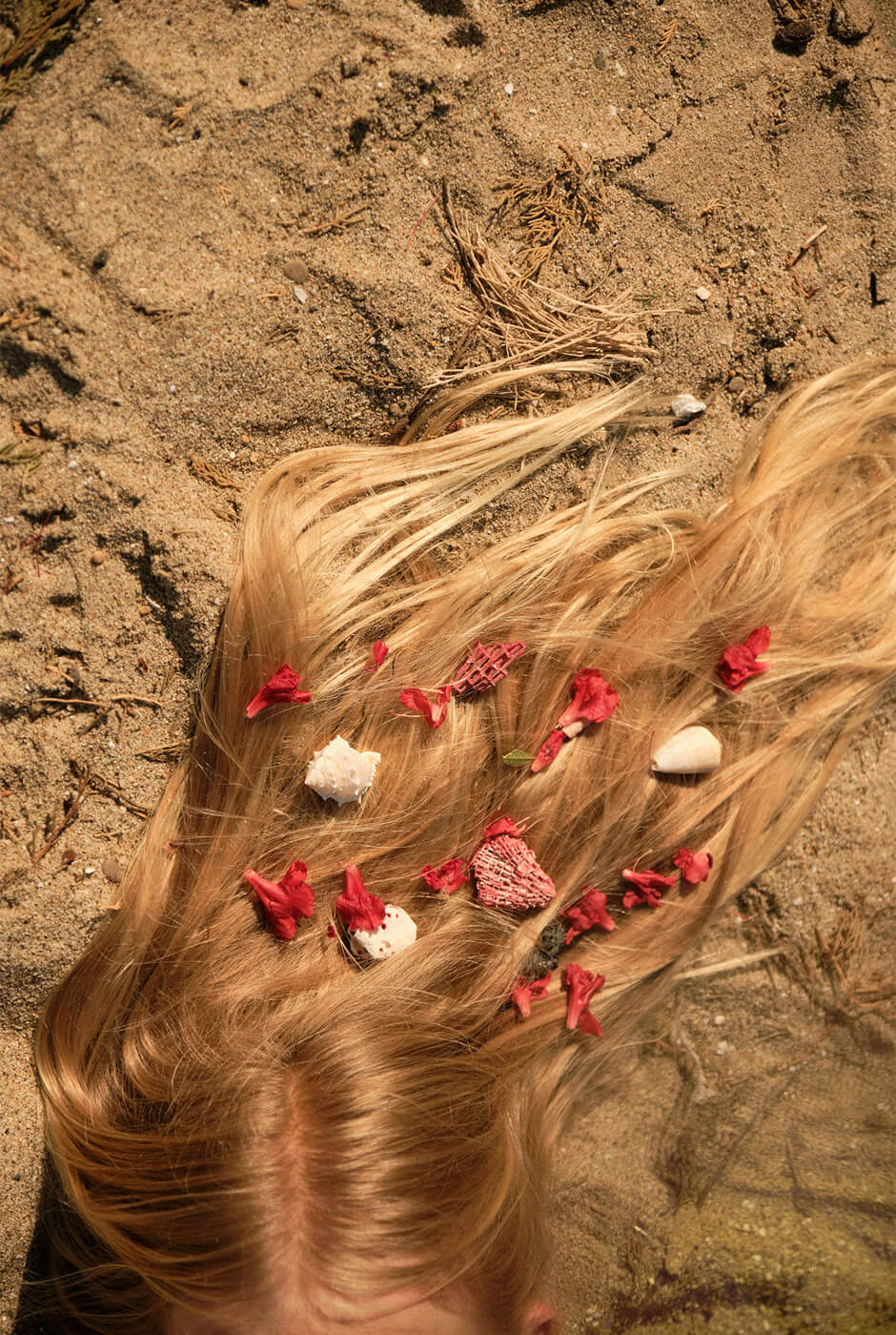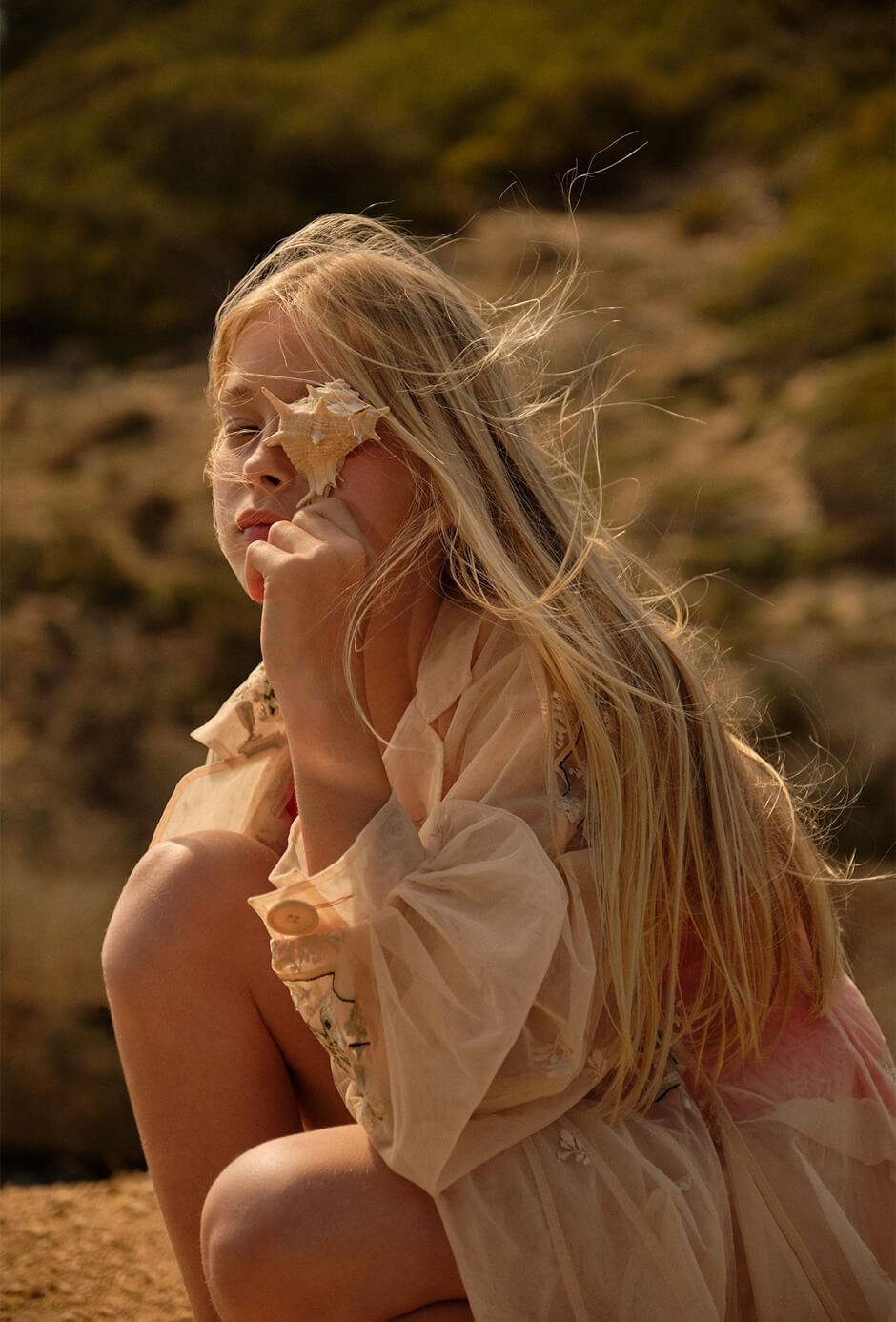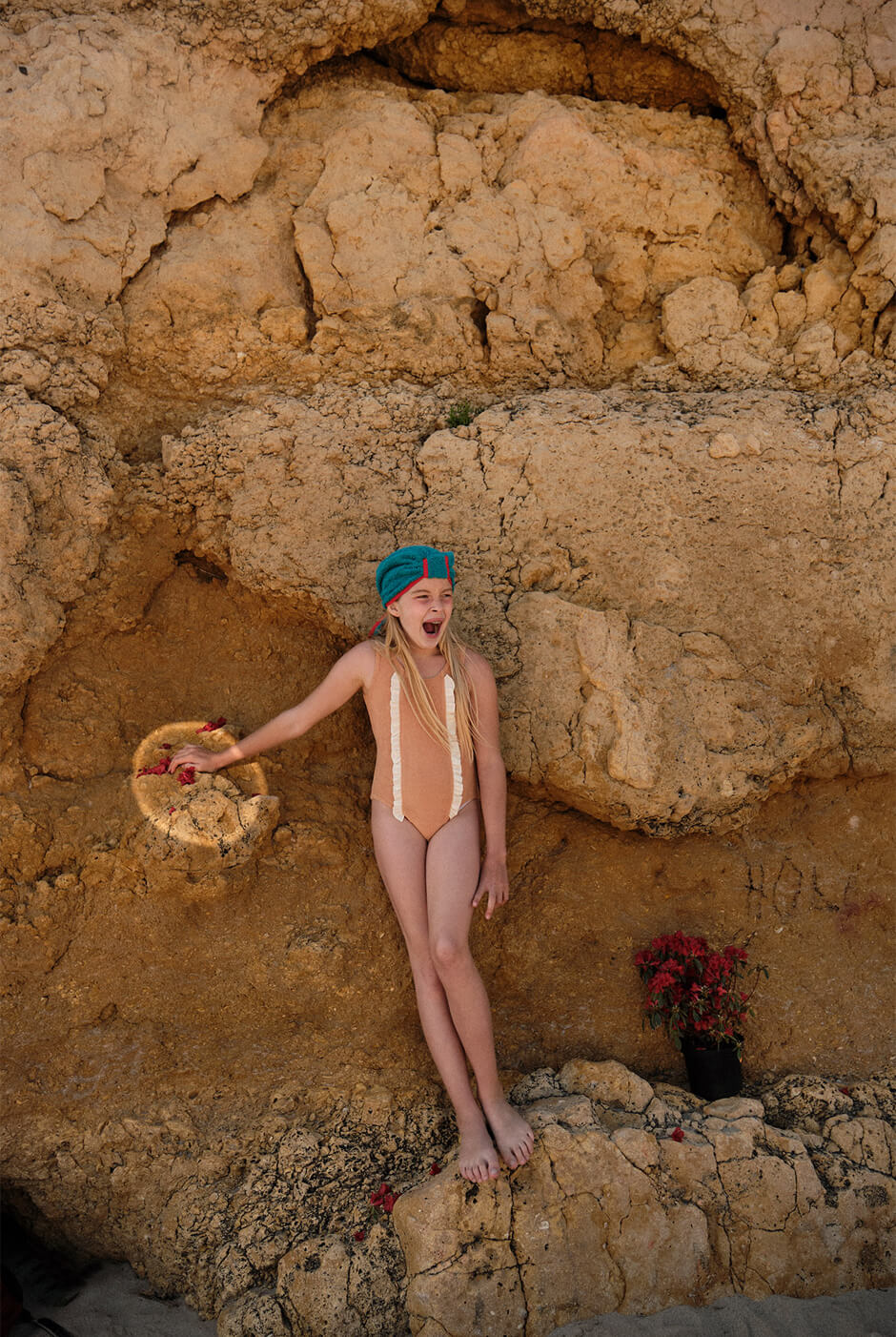 Photography by Esperanza Moya
Art direction and Styling by Duygu Massol
Hair and Make up by Ana Cano
Model by Lola Walton
Styling assistant by Amandine Bouet



Duygu Massol/Art director and stylist
(Barcelona based)

「The magic of golden hour(ゴールデンアワーの魔法)」
このストーリーは、日没直前のゴールデンアワーによって太陽が赤やヌードカラーに変化する様子を切り取ろうというアイデアのもと、陽が降り注ぐ街タラゴナのヴァージンビーチで撮影されました。

インスピレーションとなったのは、魔法のような太陽の光と、それによって温められた岩。そしてその岩たちがやがて多くの生き物の住処となり、そこに波が絶えず押し寄せる様子です。
スタイリングには、私に多くの影響を与えた岩を彷彿とさせるアースカラーに、赤とヌードカラーを組み合わせたものを使用しました。


The story is shot on a virgin beach of sun drenched town of Tarragona. The idea was shooting during the golden hour to see the effect of the sun on red and nude colors.

My inspiration was the magic of sunlight and how it warms up the rocks, how these rocks become home for many animals and how to sea tries to invade them constantly.
I used red and nude colors in the styling as the combination of these colors with the earthy colors of the rocks inspires me a lot.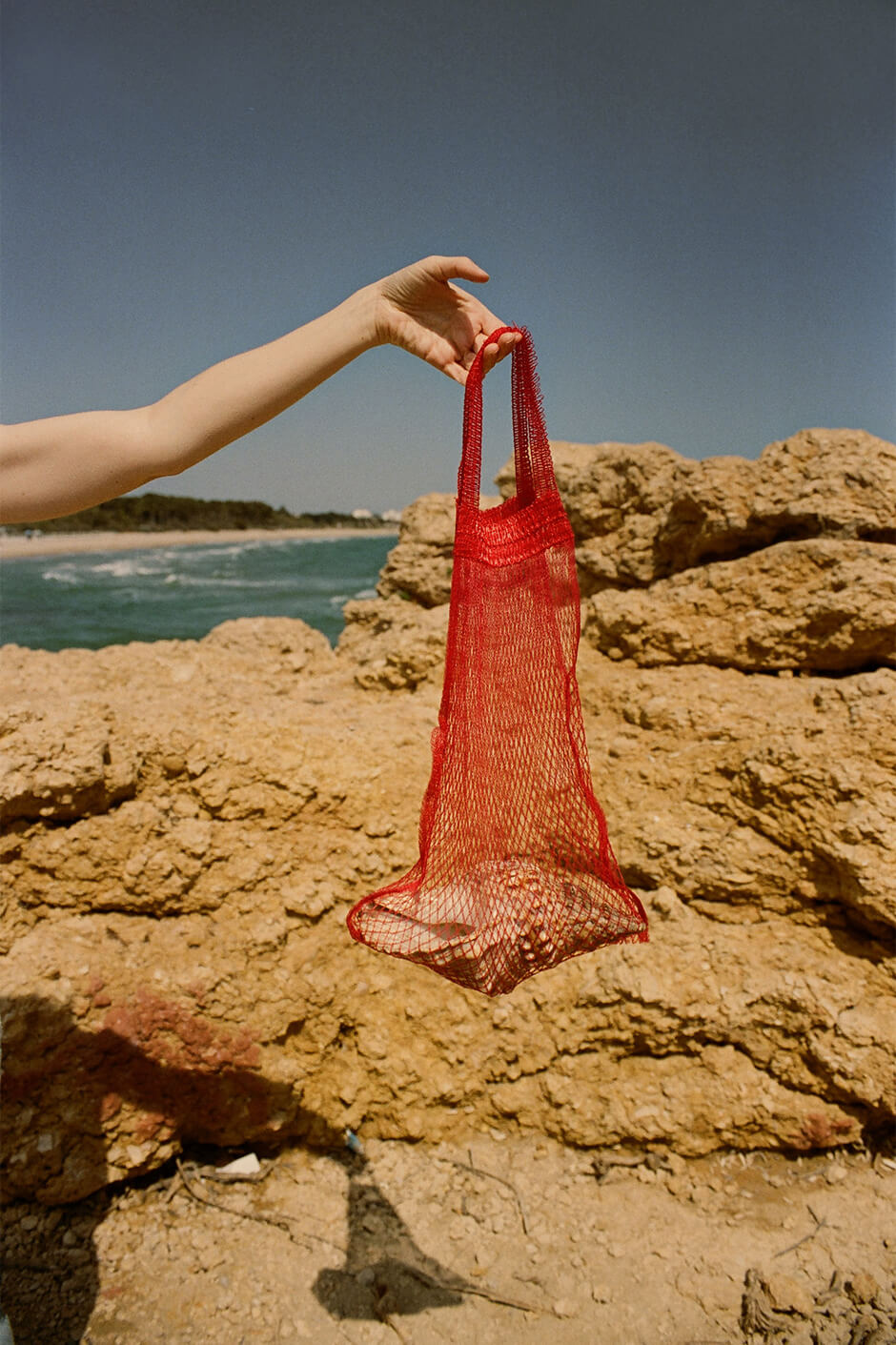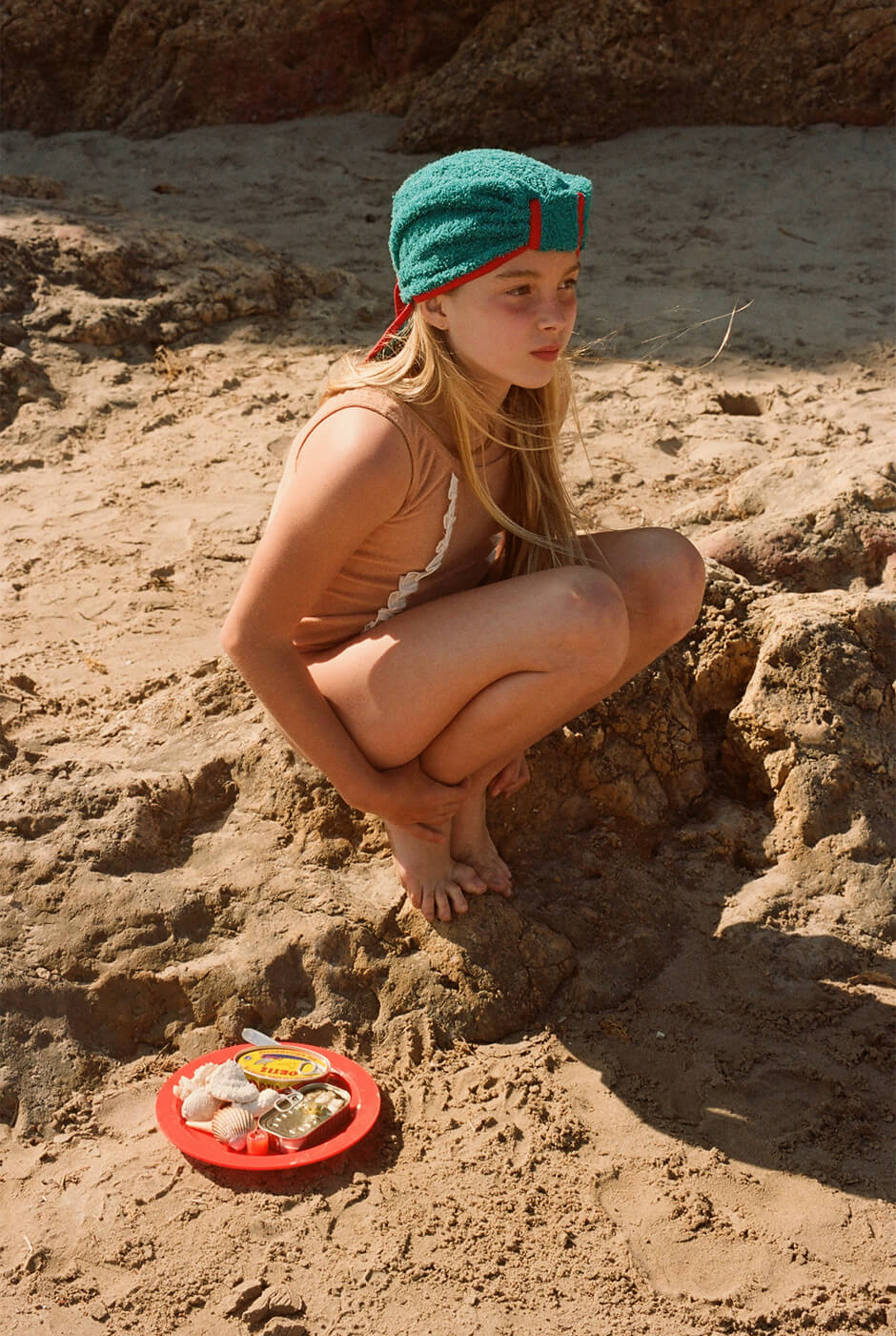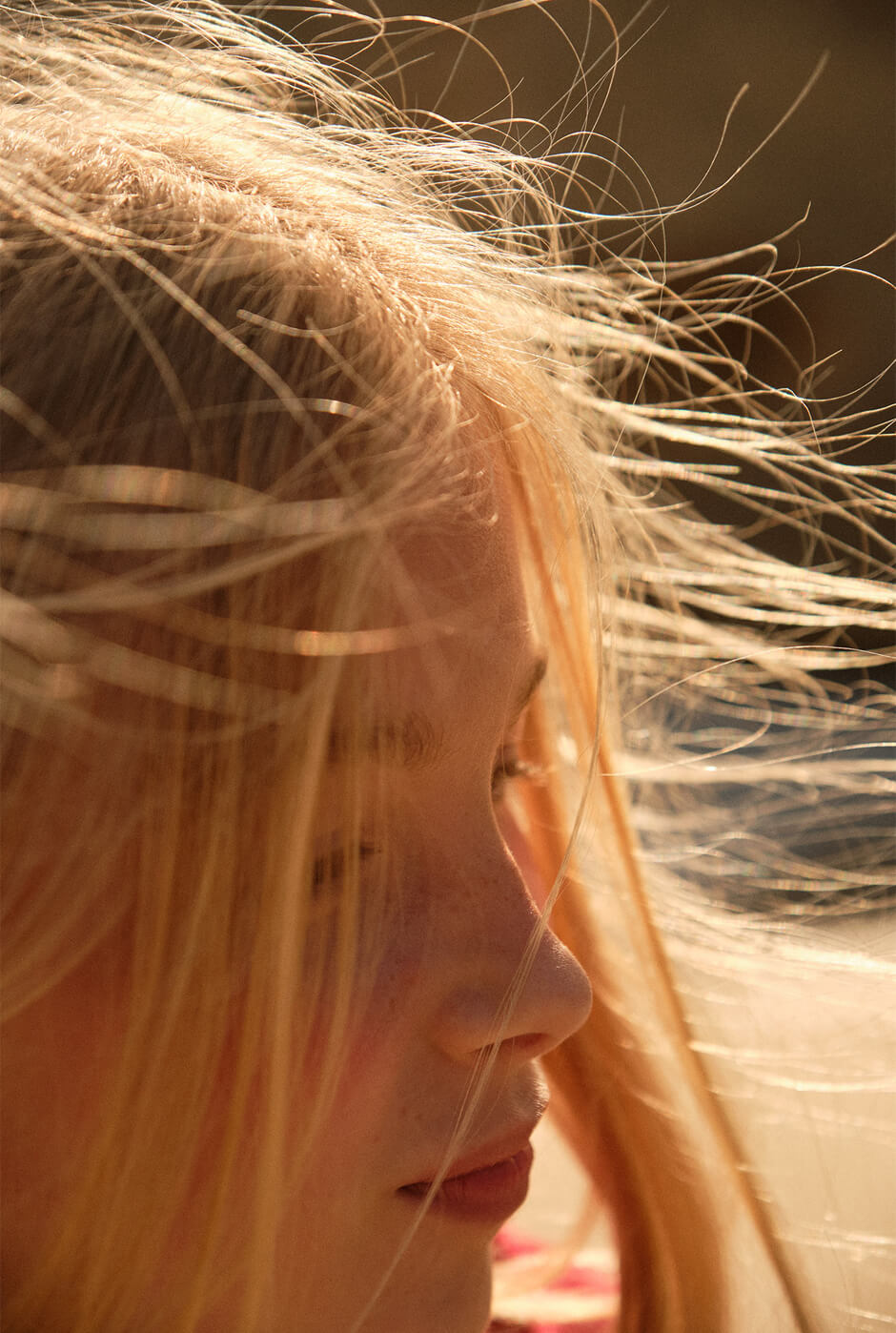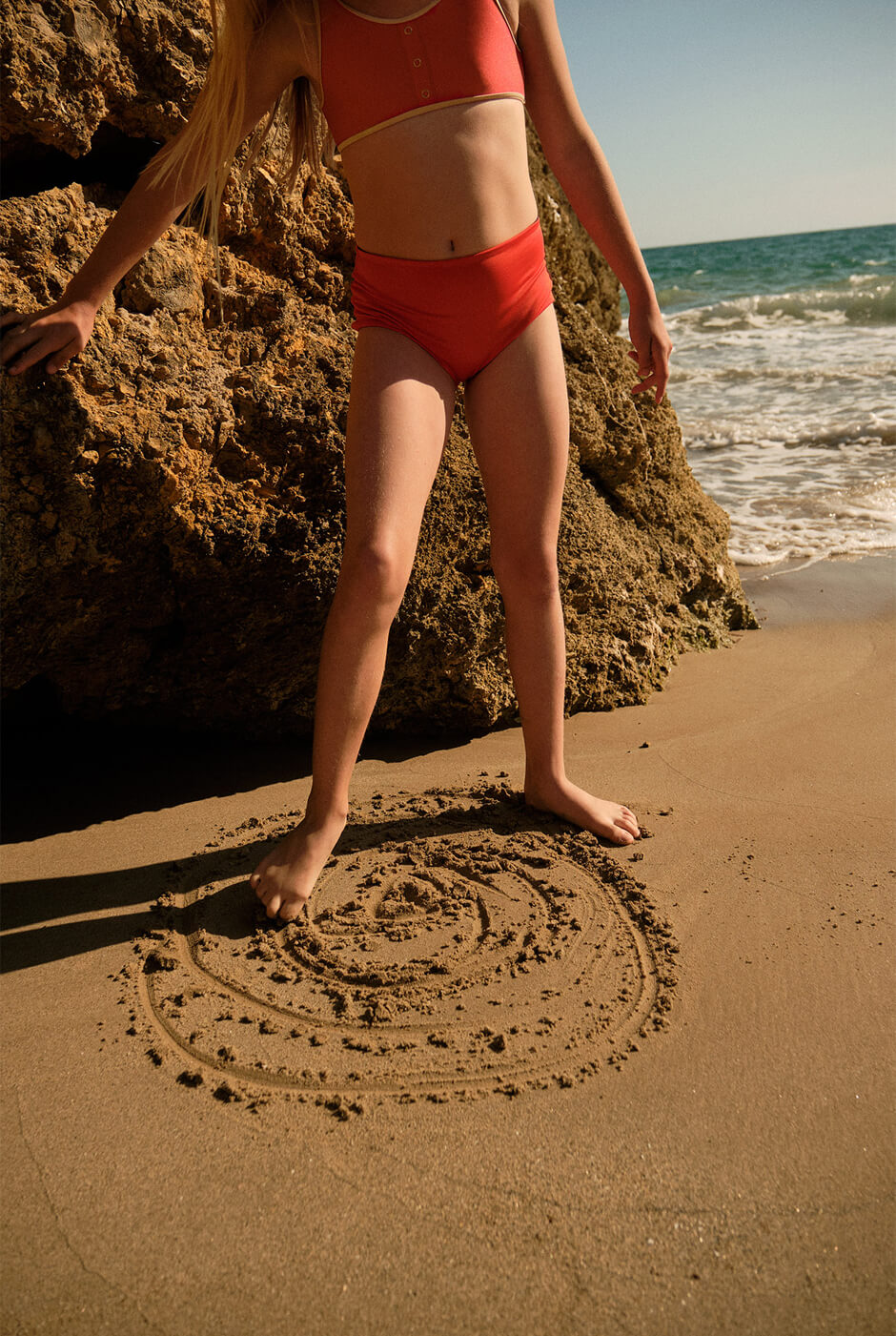 Duygu Massol:
バルセロナを拠点に活動するアートディレクター兼スタイリスト。
自信にあふれた魅力的なストーリーを作り上げ、国際的なブランドやMarie Claire、Harper's Bazaarなどの雑誌で活躍している。
www.duygumassol.com

An art director and stylist based in Barcelona.
She produces confident and engaging stories for her clients from all around the world, working with international brands and magazines such as Marie Claire and Harper's Bazaar.