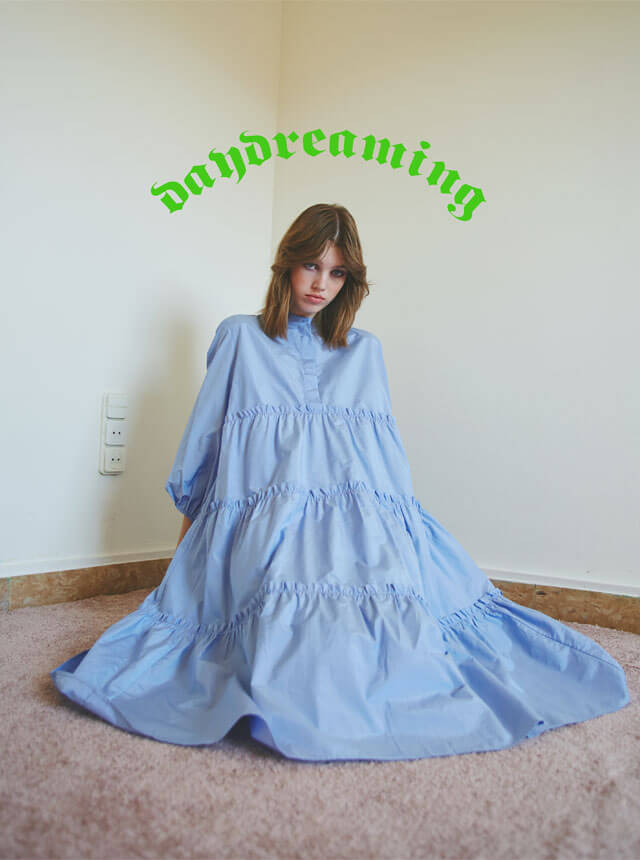 Top Photo:left - shirt by LEE, sunglasses by PACO RABANNE
right - dress by CHLOÉ
Top Photo:dress by CHLOÉ
Encounter|Aylen Torres
神秘的な70sを思わせる世界への逃避
「Encounter=出逢い。」
世界中に存在する、アーティストたちとの巡り合い。

多彩なクリエイターたちの才能を披露する場として、彼らが表現する、瑞々しく、独創的な作品の中から琴線に触れる作品を編集部がピックアップ。
選び抜かれた、個性豊かな感性に想像を巡らせて。


A uniquely precious encounter with artists from all over the world.
As a platform to exhibit and unveil the various talent, Lula Japan's editorial team have selected the most vivid and genuine works from artists around the world.
Entrust your heart to this creative and unique new sensibility.
No.134 "Daydreaming"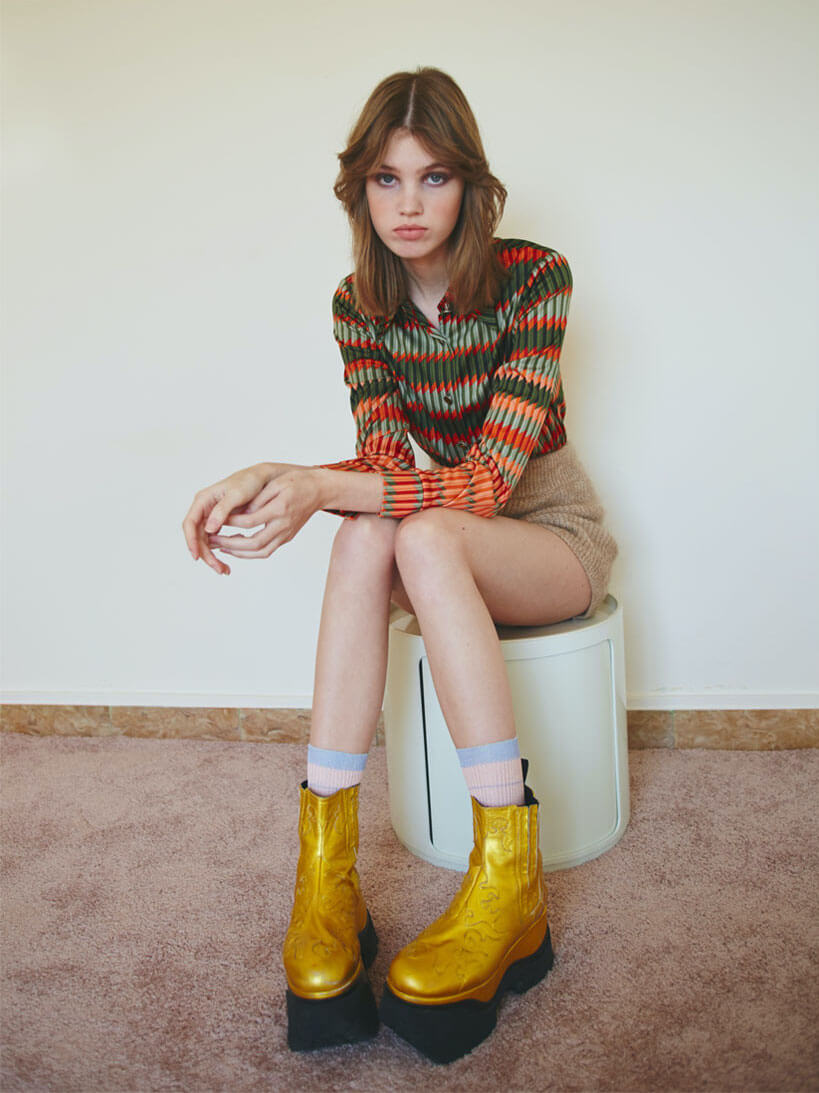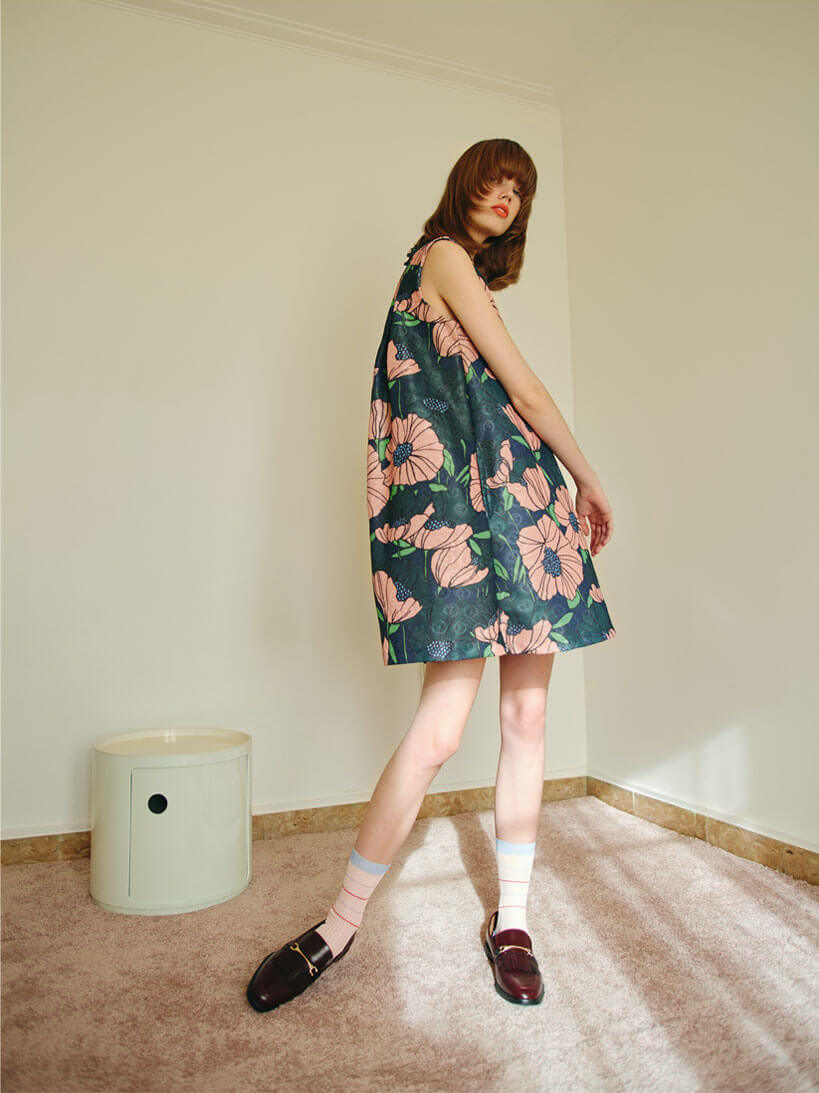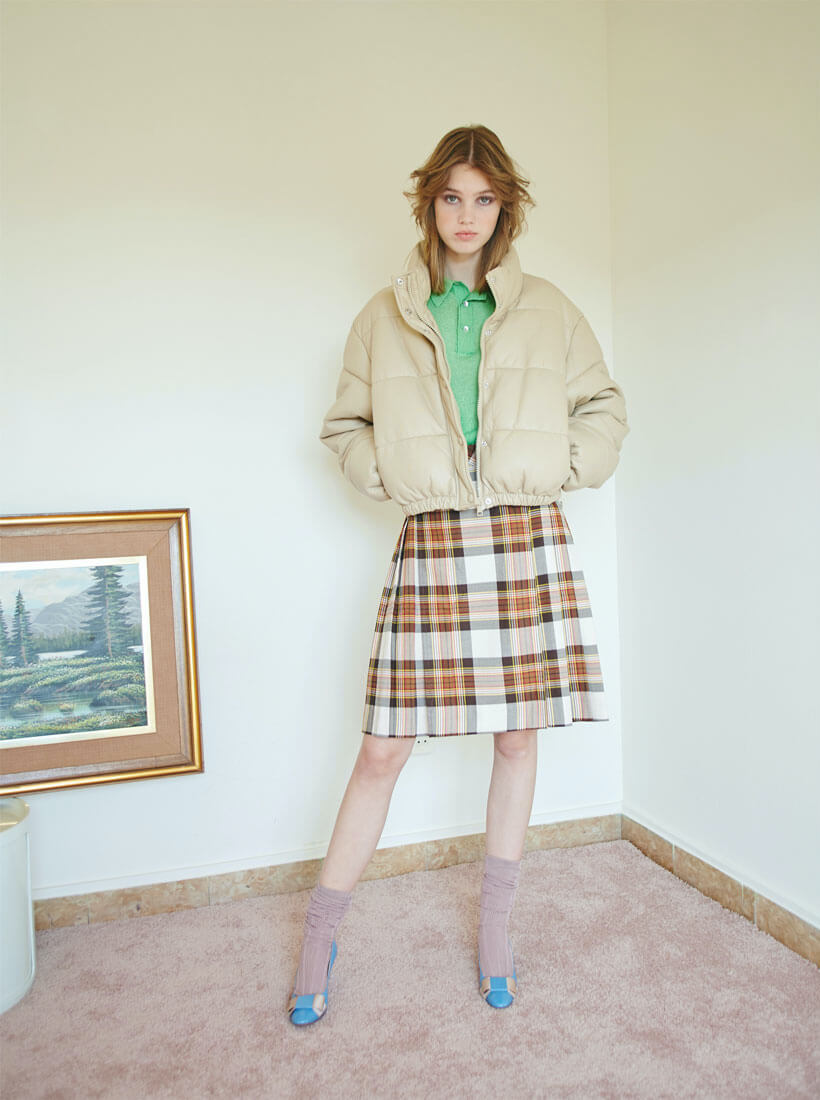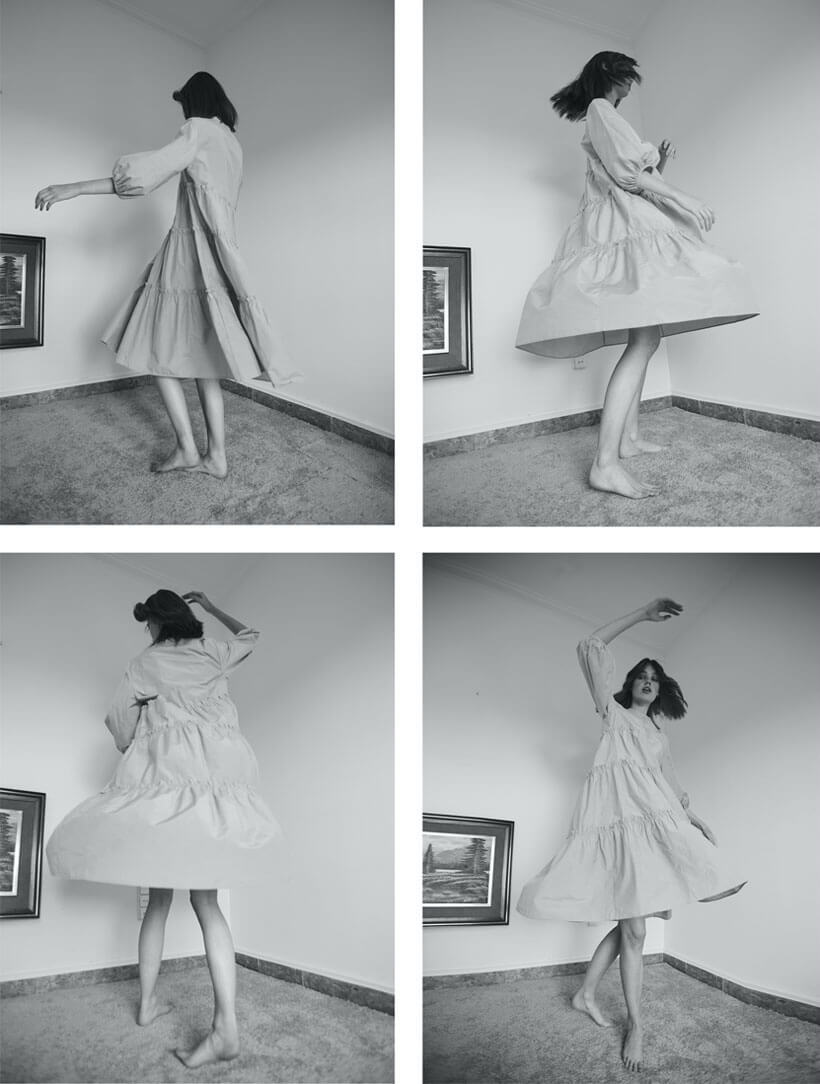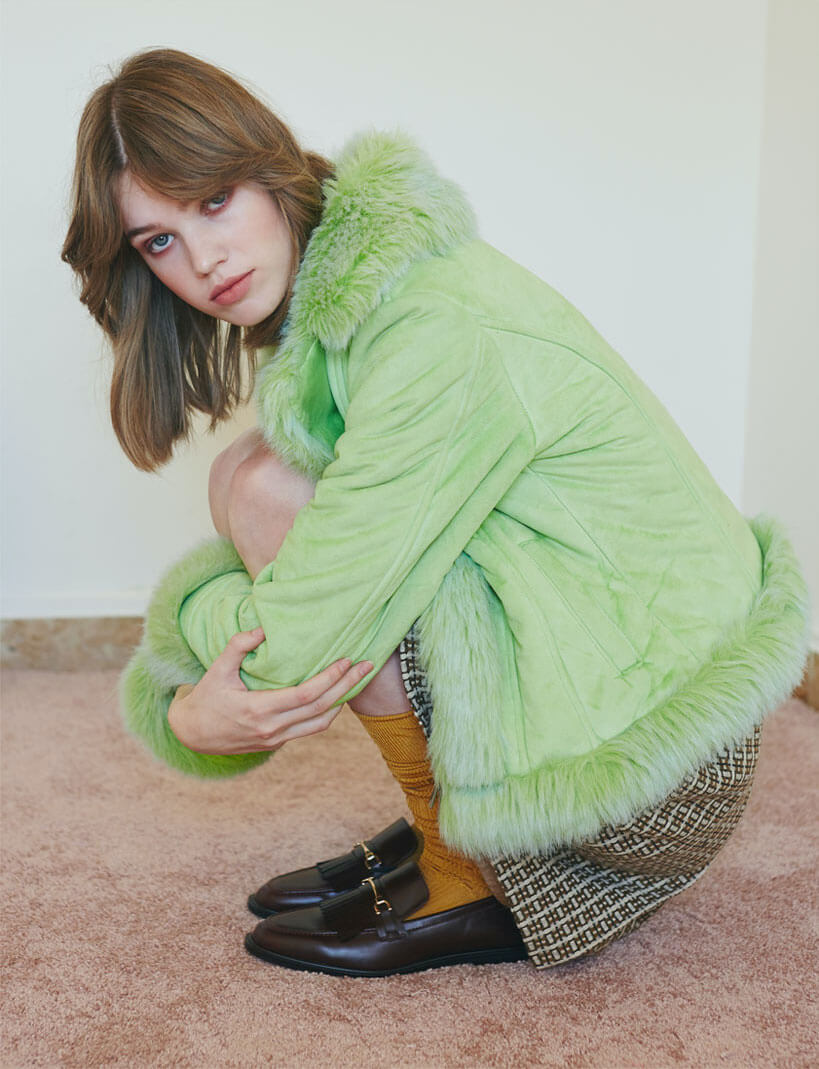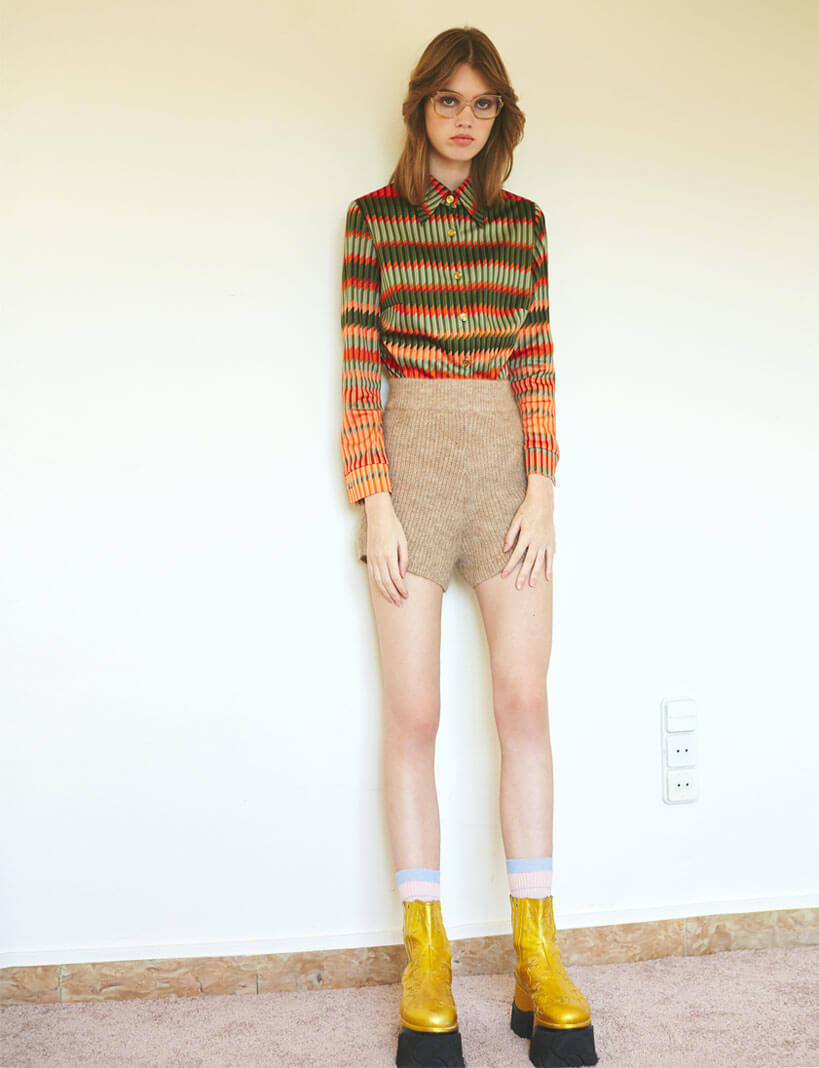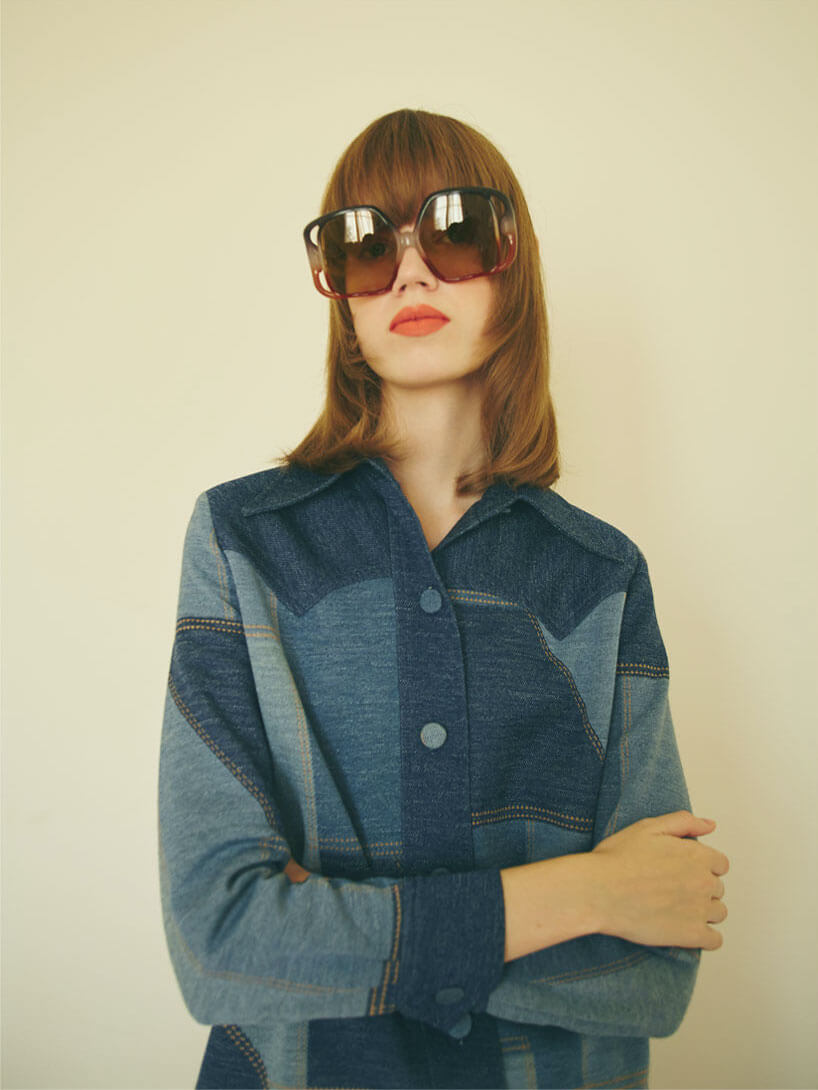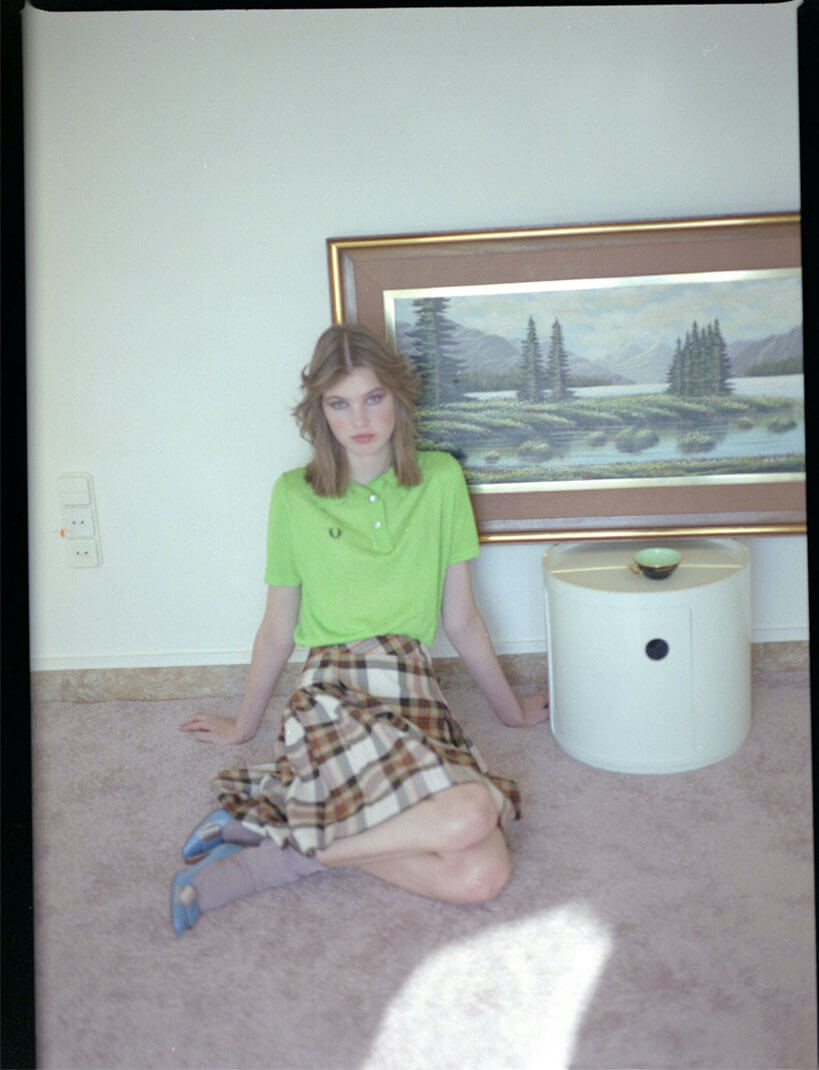 Photography and Styling by Aylen Torres
Hair and Make up by Virginia Marqués
Model by Annamara Burgers at Viva Model Management
Special thanks by El Local de Charlotte Vintage Shop and rent.



Aylen Torres/Photographer
(Barcelona based)

「Mystique, 70's(神秘的な70s)」
私はこの作品で、監督のSofia Coppola が手掛けた映画「The Virgin Suicides(邦題:ヴァージン・スーサイズ)」の世界のような、あるいは「RODARTE」のコレクションのような空気を持ち合わせた、カリフォルニアで起きた出来事を想像しています。

それは、少し不思議な70sの雰囲気。
幼かった頃、映画や本で描かれている夢のような国へ旅をしたくても1人ではできなくて、ベッドルームでその場所を想像していた時のことを思い出してみてください。

今の状況下でも、私たちは同じことをするべきではないでしょうか!


I imagine these stories that happen in California, kind of like Sofia Coppola films such as film the virgin suicide, or the "RODARTE" collections.

A bit mystique, 70's.
Remember when you are still too young to travel and you dream of these places, created from movies or novels, and you travel to these places inside of your bedroom, kind of what we have to do now!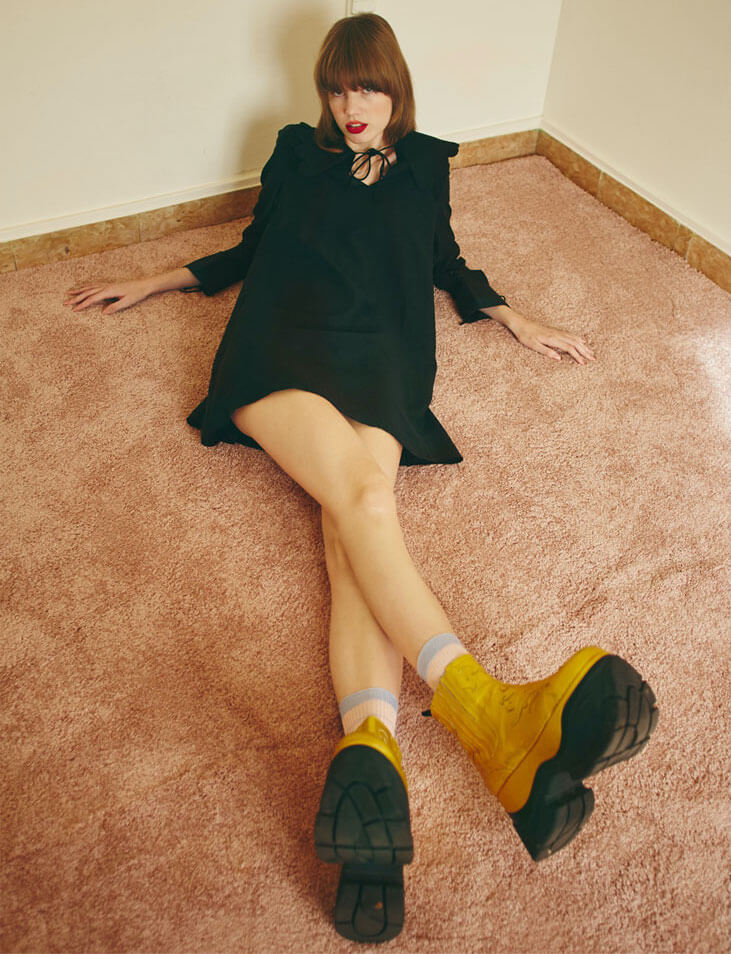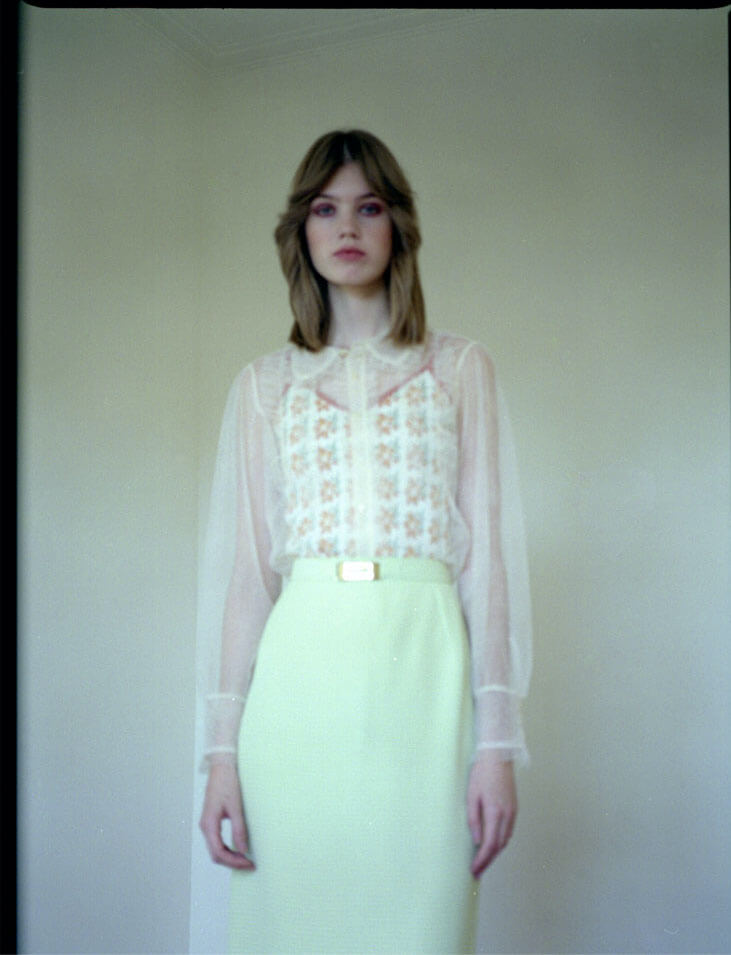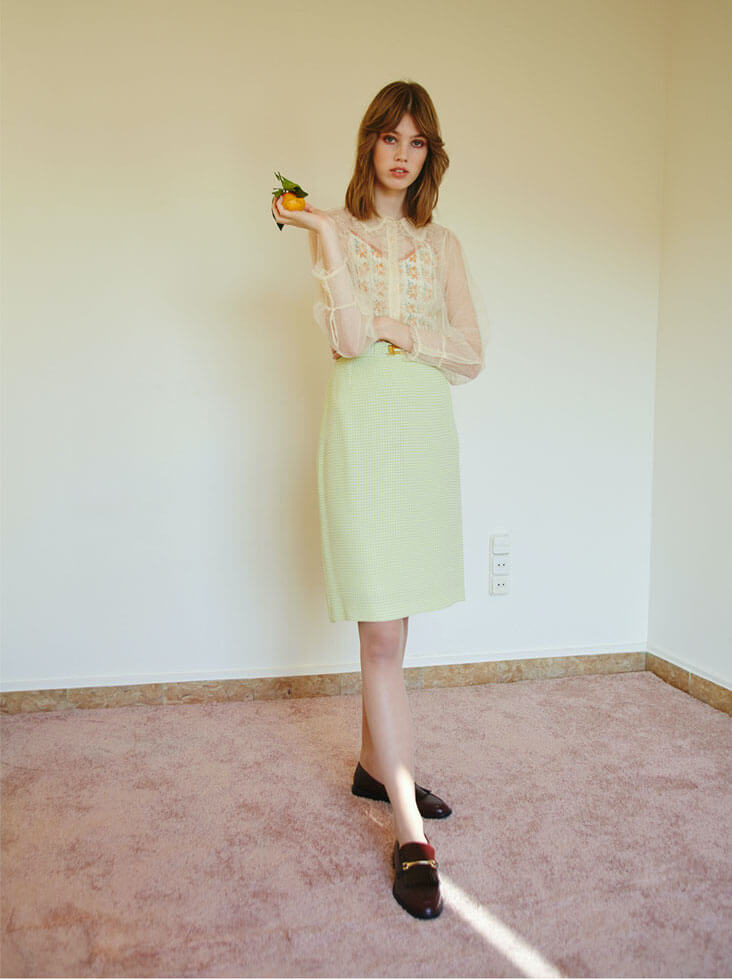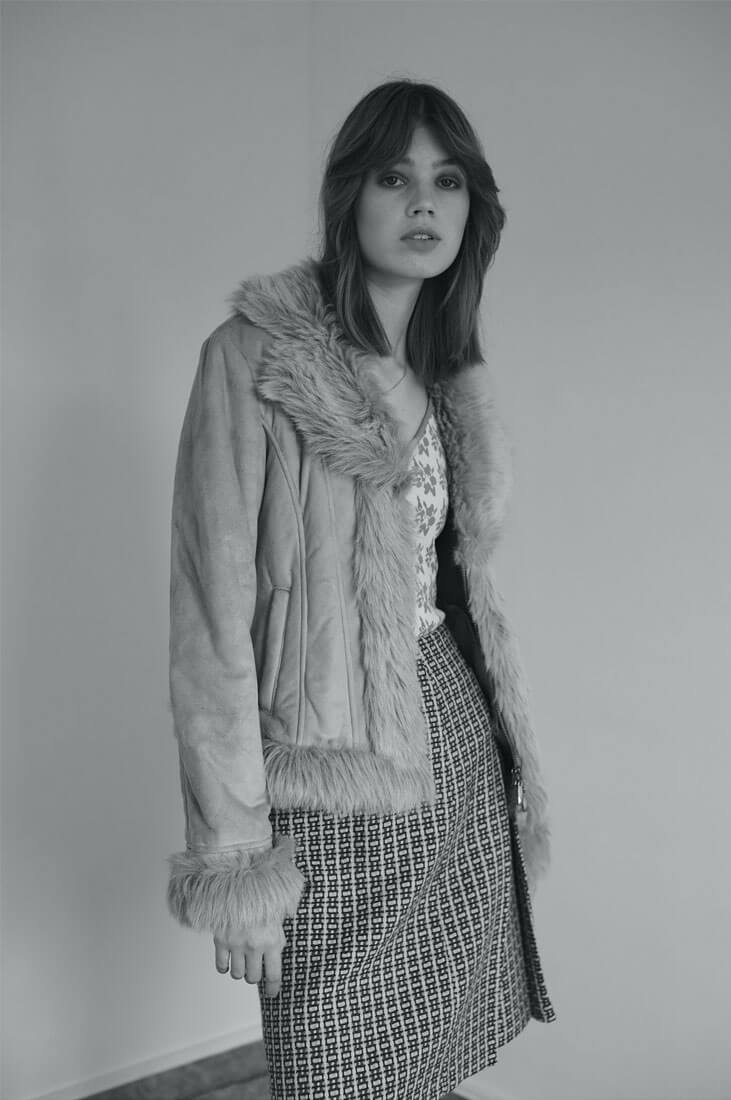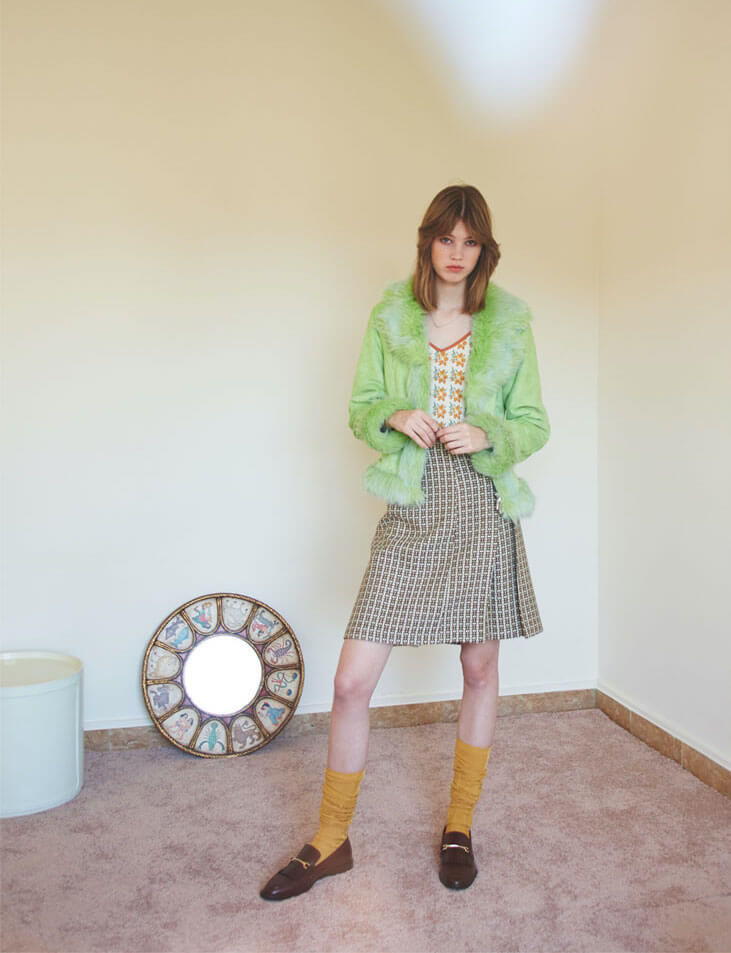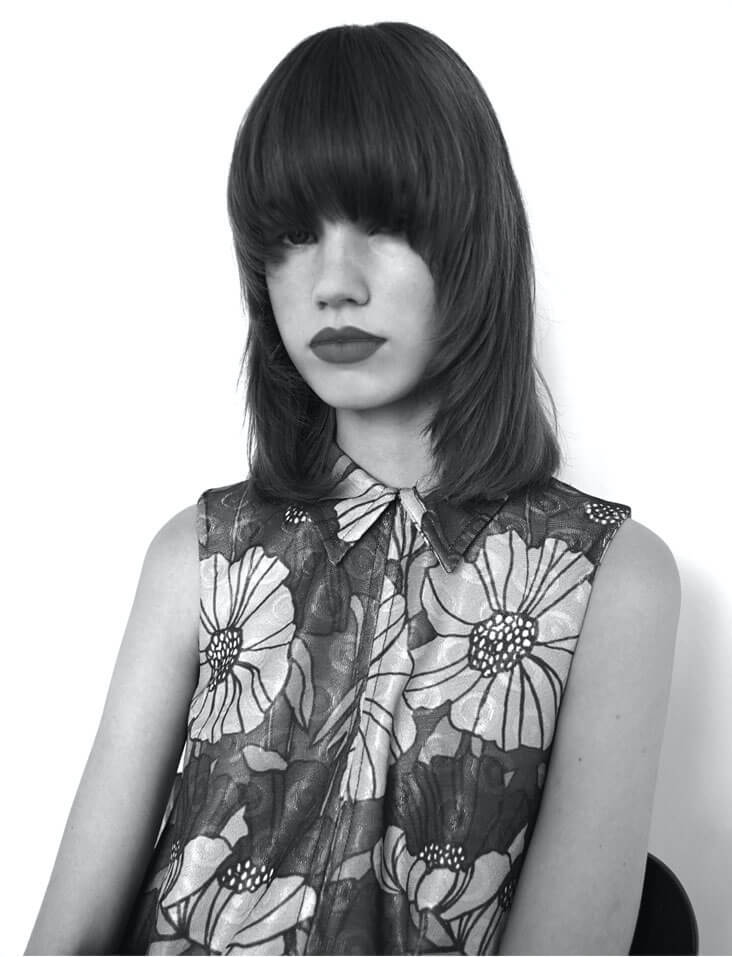 Aylen Torres:
バルセロナを拠点に活躍するフォトグラファー。
元々スタイリストとして長年働き、今でも明確なアイデアがある時はスタイリストとしても活動。
現在は、自身の作品がプリントされたリサイクル生地を使用したシャツの制作とエディトリアルの仕事に取り組んでいる。
画家のElizabeth PeytonやDavid Hockney、映画監督のYorgos LanthimosやDavid Lynch、作家の村上春樹など、さまざまなアーティストや映画、絵画に触発され、ストーリー性のある作品を制作することに夢中。
www.aylentorres.com

A photographer based in Barcelona.
For many years she has worked as a stylist and still does when she has a really clear idea of what she wants.
Currently, she is working on a series of recycled t-shirts with her images and some editorials.
She is usually inspired by films, paintings as well as images and tries to create a story as she is a fan of artists such as Elisabeth Peyton, David Hockney, Yorgos Latimos, David Lynch and Haruki Murakami.