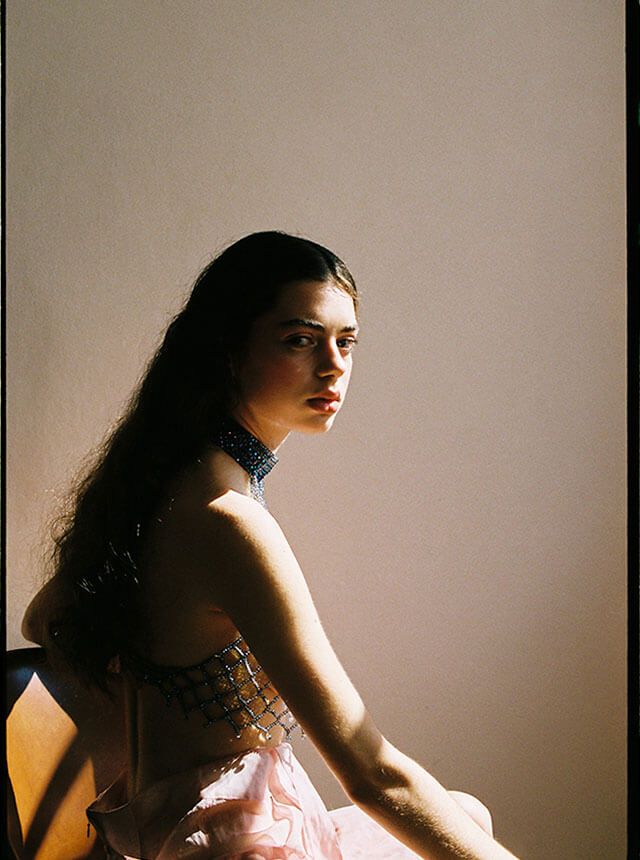 Top Photo:top by UDETTE LAAC, shorts by ELEFERSAN
Encounter|Irati García & Raquel Alfonso
混沌とした空間に漂う静かな美しさ
「Encounter=出逢い。」
世界中に存在する、アーティストたちとの巡り合い。

多彩なクリエイターたちの才能を披露する場として、彼らが表現する、瑞々しく、独創的な作品の中から琴線に触れる作品を編集部がピックアップ。
選び抜かれた、個性豊かな感性に想像を巡らせて。


A uniquely precious encounter with artists from all over the world.
As a platform to exhibit and unveil the various talent, Lula Japan's editorial team have selected the most vivid and genuine works from artists around the world.
Entrust your heart to this creative and unique new sensibility.
No.155 "Beautiful Chaos"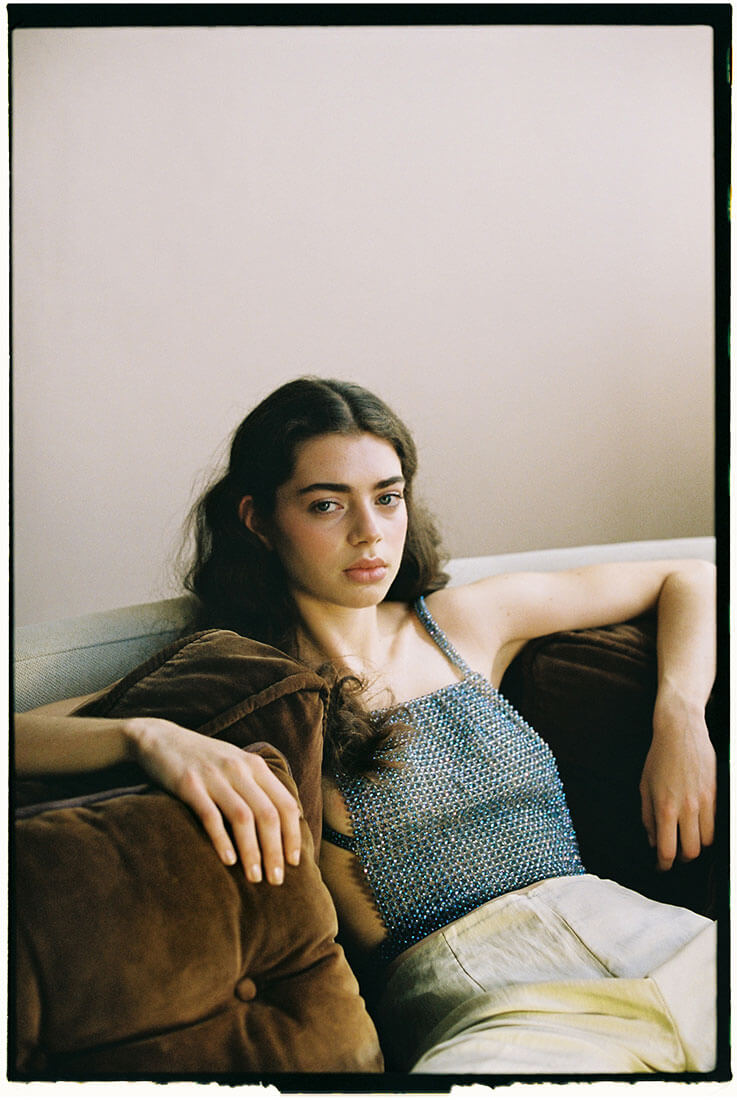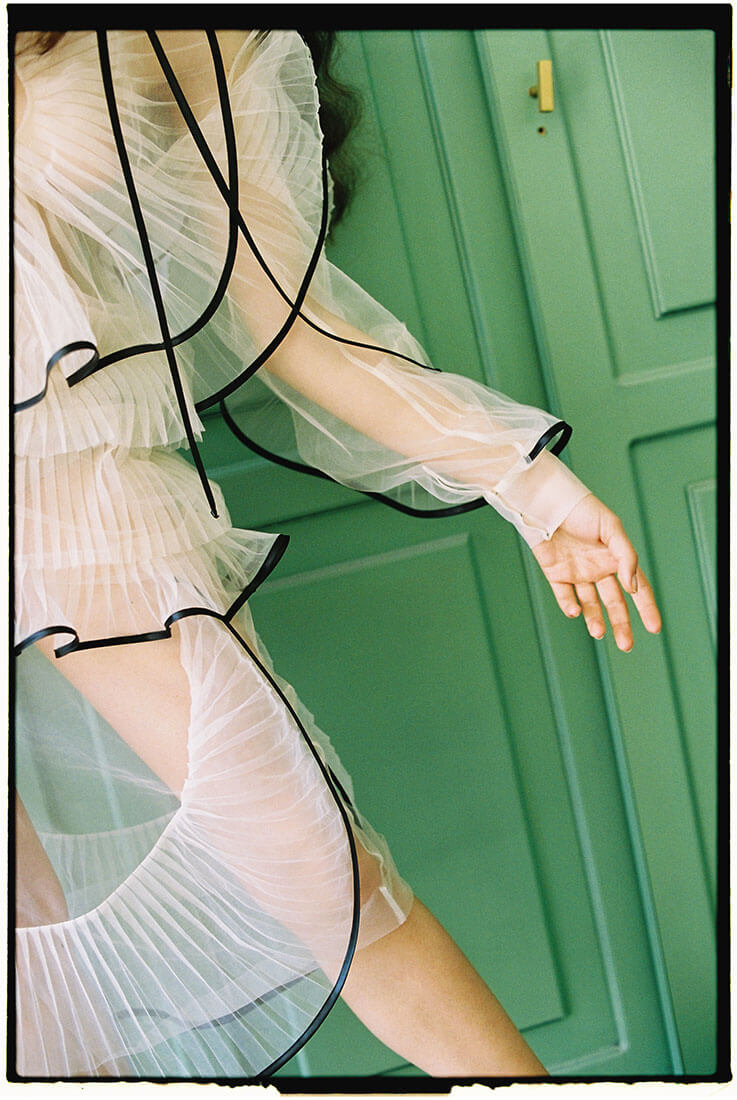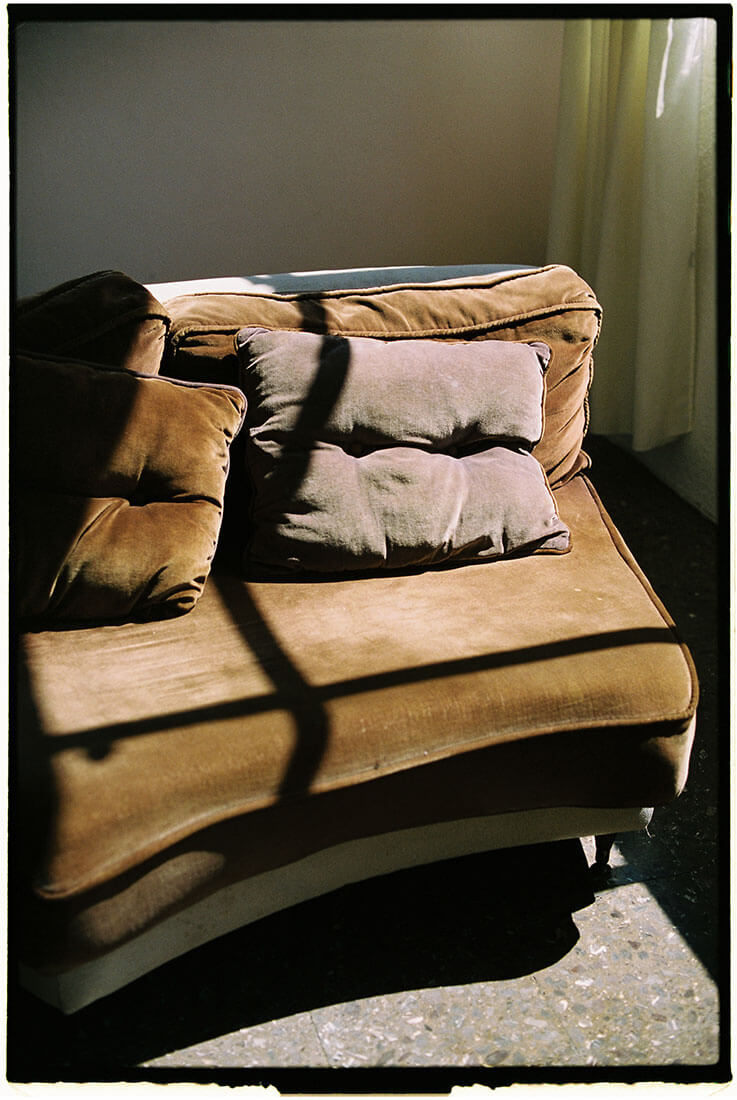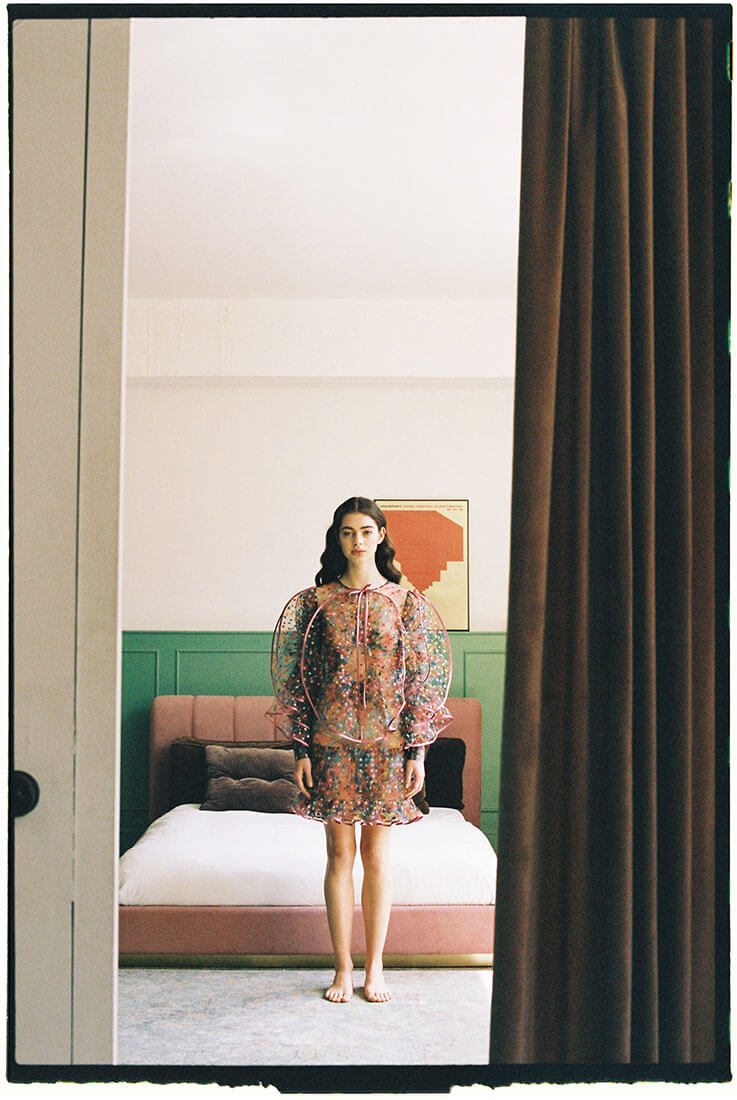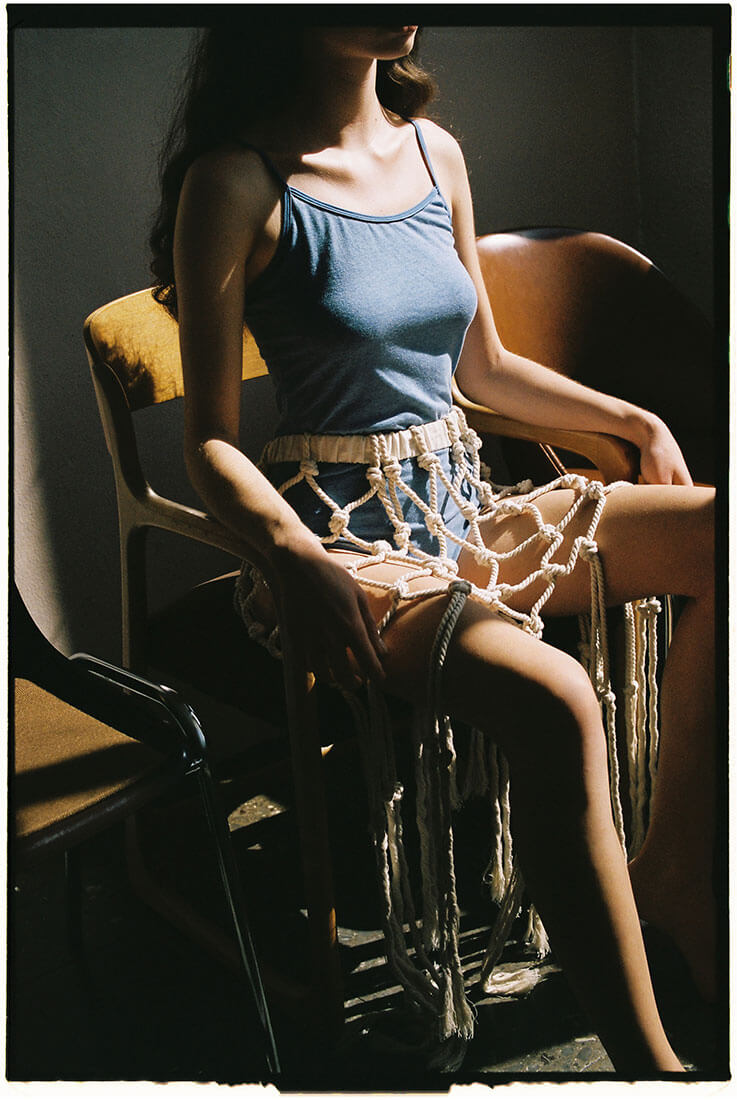 Photography by Irati García
Art Direction and Styling by Raquel Alfonso
Hair and Make up by Adriana Rodríguez
Model by Amaya De Yavorsky at Fifth Models



Irati García & Raquel Alfonso /Photographer and Stylist
(Barcelona based)

「Chaos(混沌)」
混乱した無秩序な服装、それが似合う誰かとその人が描く空気感。
繊細なジェスチャーや視線、非言語的な要素で構成された物語の中に引き込まれます。

混沌の意味は不確かですが、その中にいると落ち着きます。
爽やかな風、入り乱れた空間。
興味深いというか、ストレスを感じるというか。

インスピレーションを受けたのは、人とその人を取り巻く現実、パーソナルな環境と適切なライティングです。
また、さまざまなテクスチャーや透明感、フォルムからも。


Dressed like a confused chaos, the right person and the atmosphere that they depict.
Transported into a story, made up of subtle gestures, gazes and non-verbal elements.

I am uncertain about the meaning of chaos, but I feel comfortable in it.
A fresh breeze, a confusing chaos.
Interesting or stressing.

Inspired by people and the reality that surrounds them, a personal environment and the appropriate light.
Also by different textures, transparency and forms.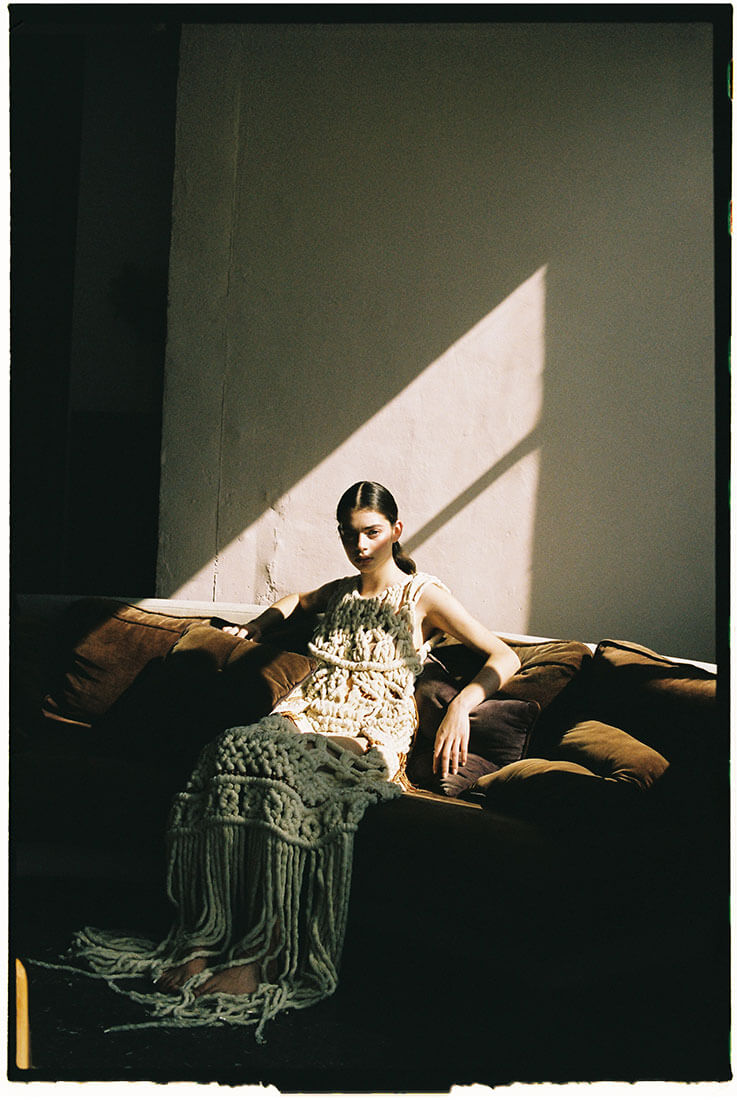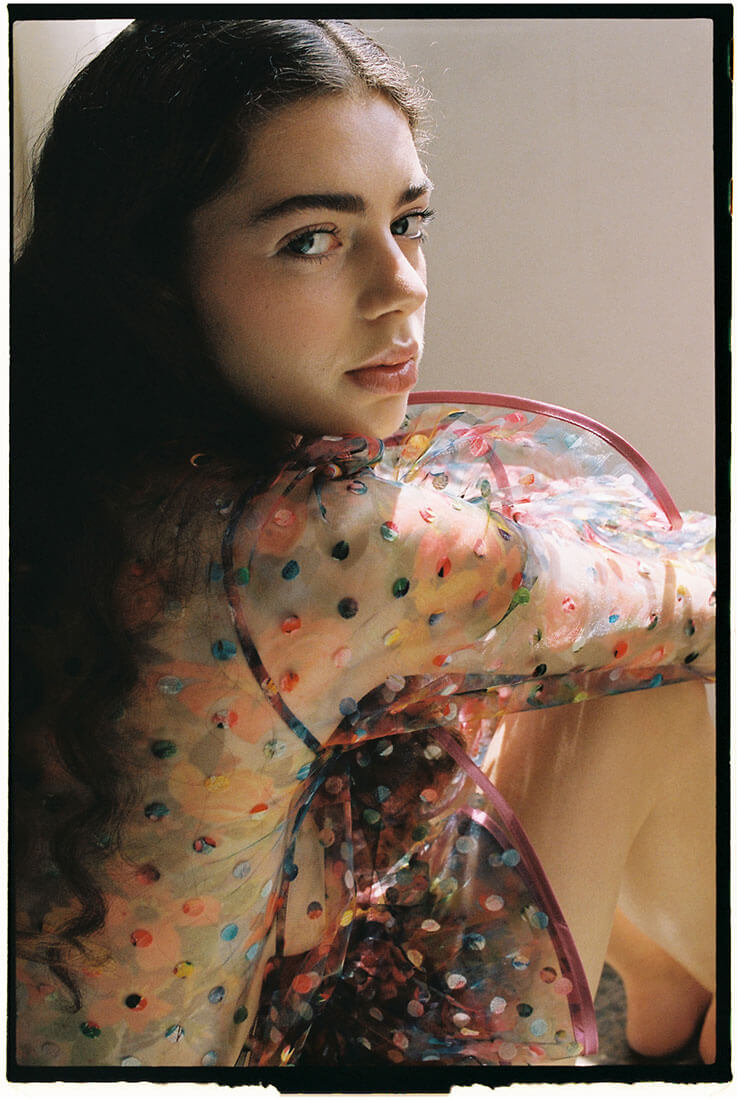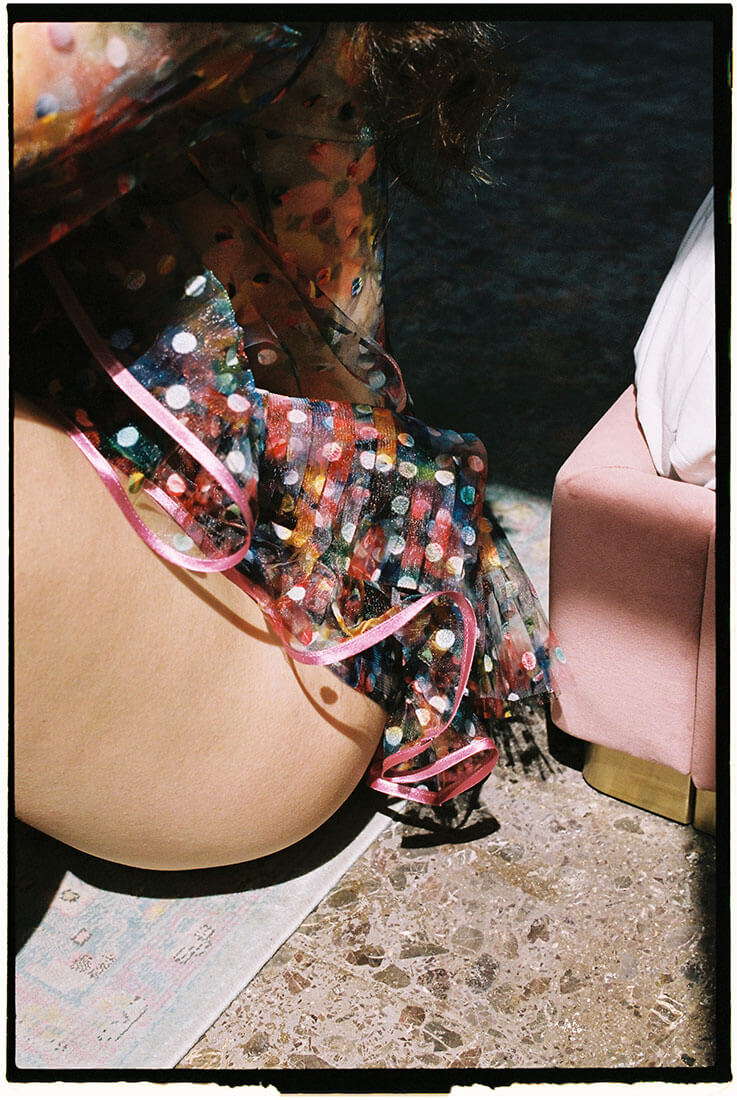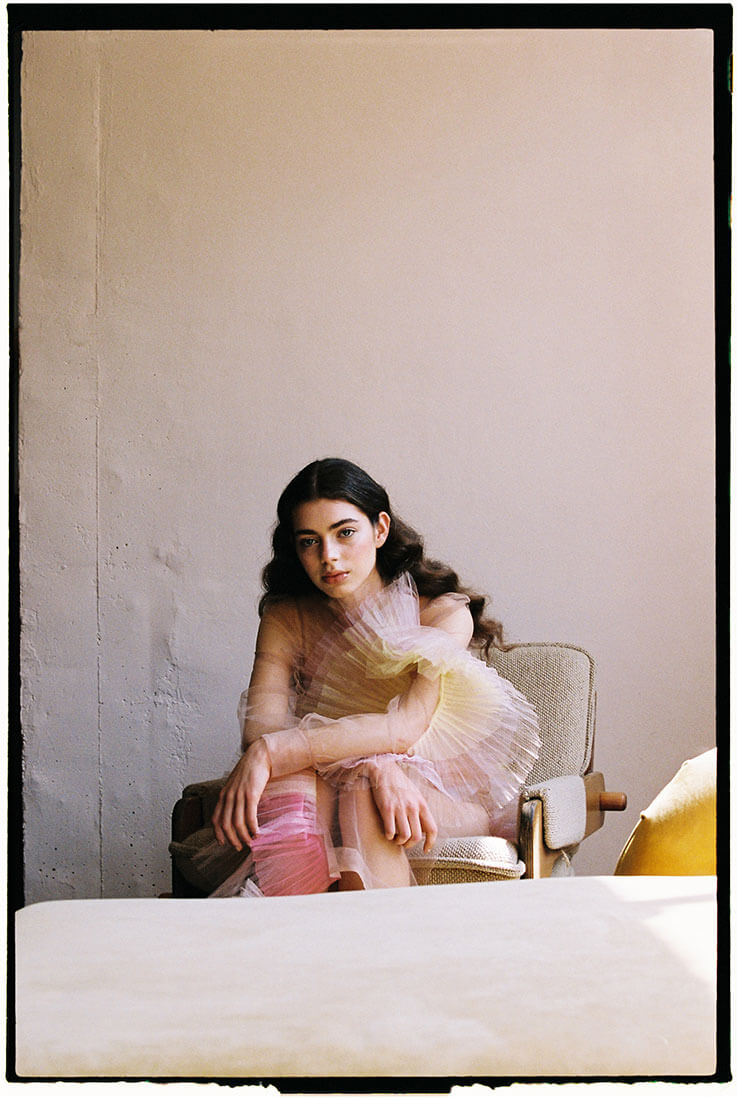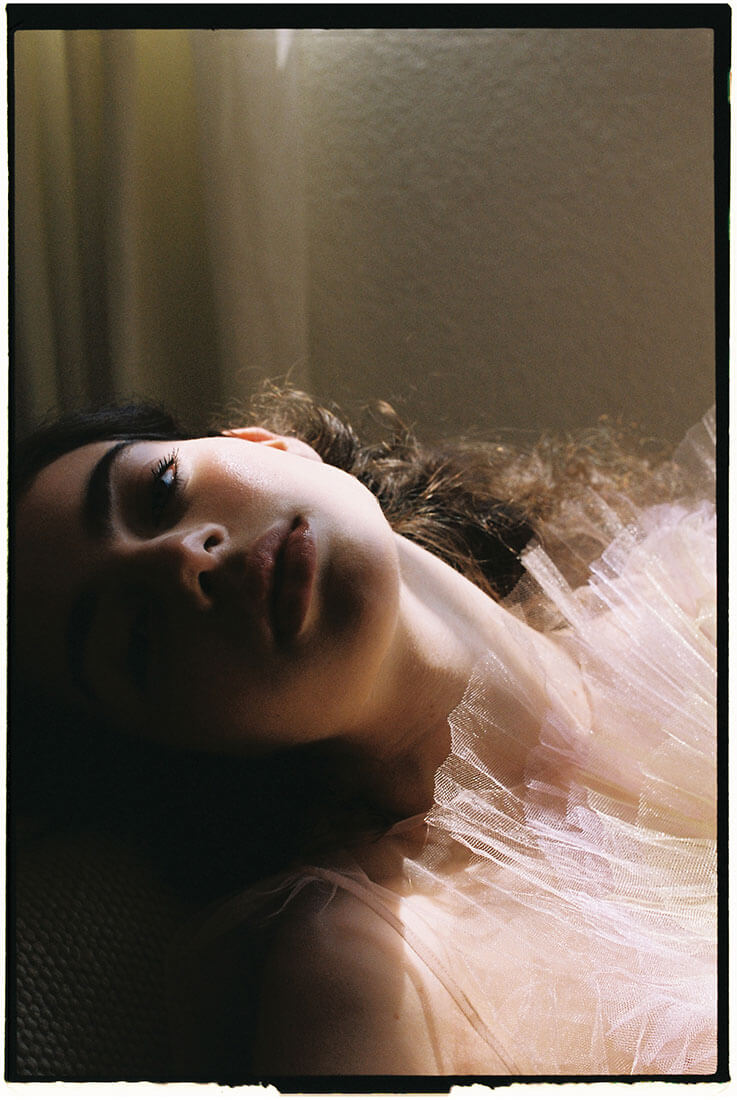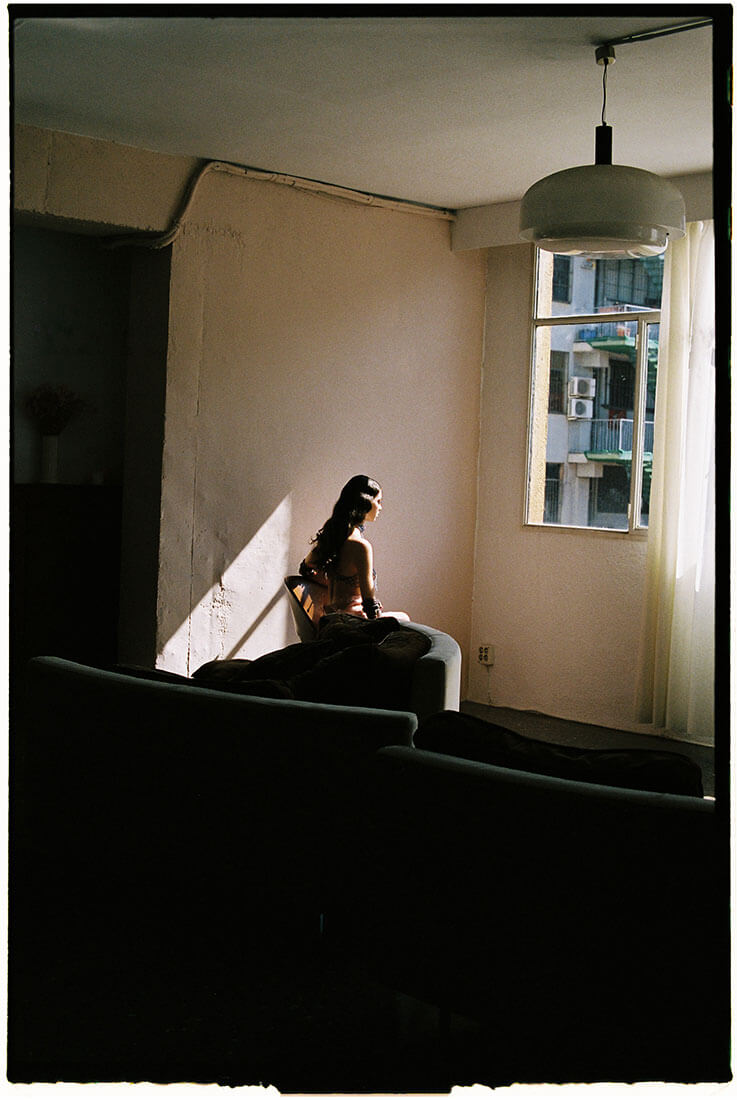 Irati García:
バルセロナを拠点に活躍する写真家。
マドリードにて美術を学んだ後、デザインを学ぶためバルセロナに拠点を移す。
主に静物、人物、手や花を被写体に撮影する。
www.instagram.com/zorramimosa/

A Photographer based in Barcelona.
She moved to Barcelona to enhance her education by studying Editorial Design after studying Fine Arts in Madrid.
She mainly photographs objets, people, hands and flowers.


Raquel Alfonso:
バルセロナを拠点に活躍するスタイリスト兼アートディレクター。
ファッション・コミュニケーションとファッション・スタイリングを学んだ後、服を通したストーリー作りを始める。
現在はバルセロナのIdep Schoolにてアカデミックコーディネーターと講師を務める。
www.raquelalfonso.net

A Stylist and Art Director based in Barcelona.
She started creating stories through clothes after studying Fashion Communication and Fashion Styling.
Nowadays she combines this work with her role as an academic coordinator at Idep school in Barcelona where she also occasionally teach fashion history and trends.