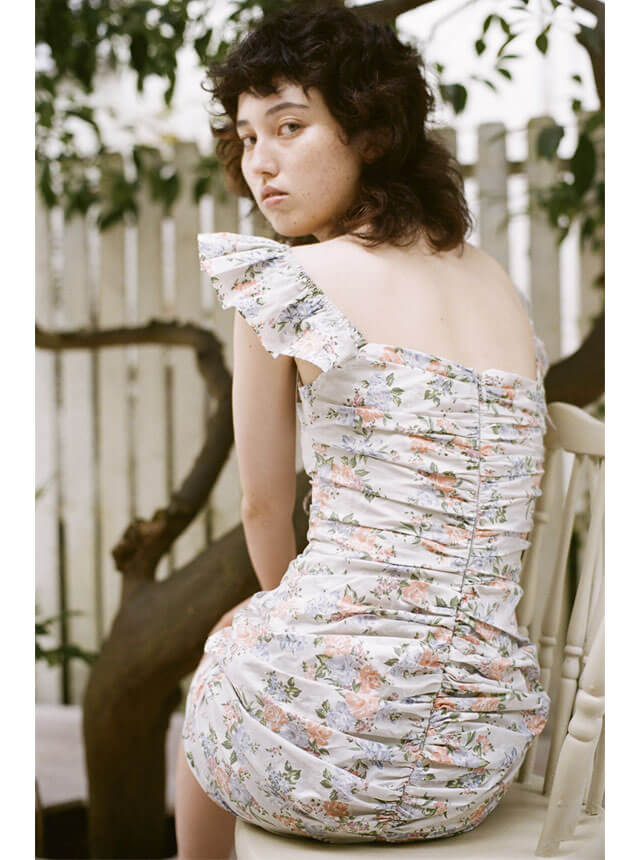 Top Photo:dress by HOUSE OF CB
Top Photo:top by KIKKA THE DIARY OF, tights by POCO A POCO
Encounter|Yuna Kume & Maila Tsuboi
閉鎖的な日常で思い描いた空想と、芳ばしい夏の記録
「Encounter=出逢い。」

世界中に存在する、アーティストたちとの巡り合い。
まだ花を咲かせる前の、若きクリエイターたちの才能を披露する場として。
彼らが表現する、瑞々しく、独創的な作品の中から
琴線に触れる作品を編集部がピックアップ。
選び抜かれた、フレッシュな感性に心を委ねて。


A uniquely precious encounter with artists from all over the world.
Like flowers before they bloom; as a platform to exhibit and nurture young talent, Lula JAPAN's editorial team have selected the most vivid and genuine works from artists around the world.
Entrust your heart to this creative and fresh new sensibility.
No.105 "Beautiful Dreamer"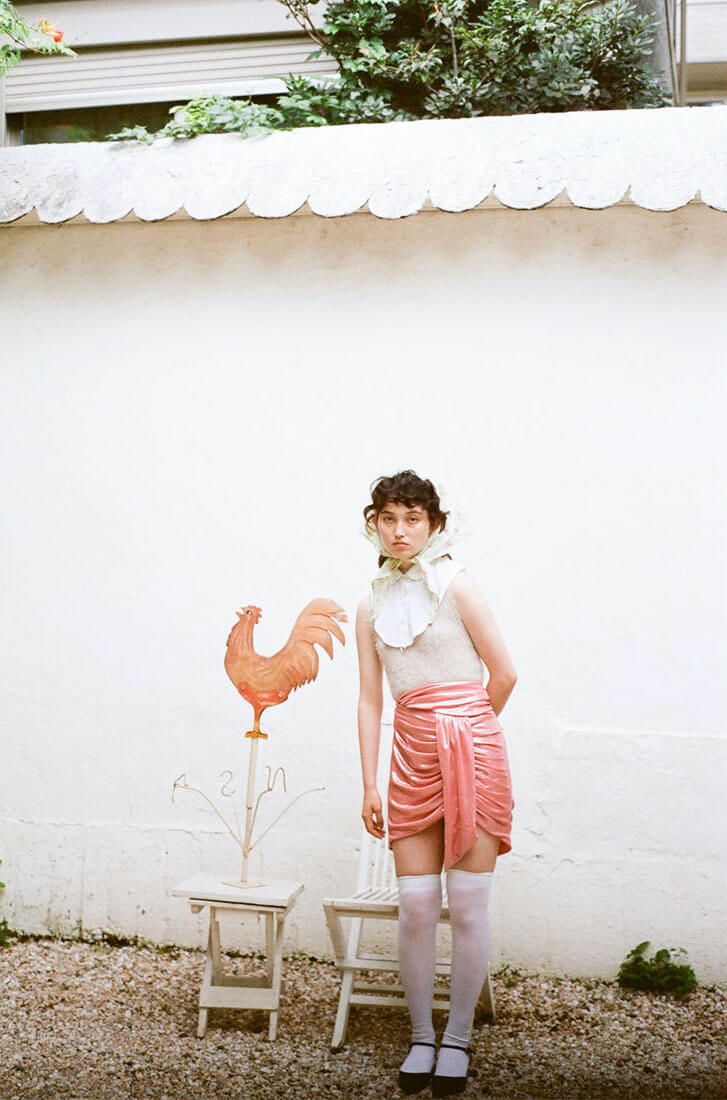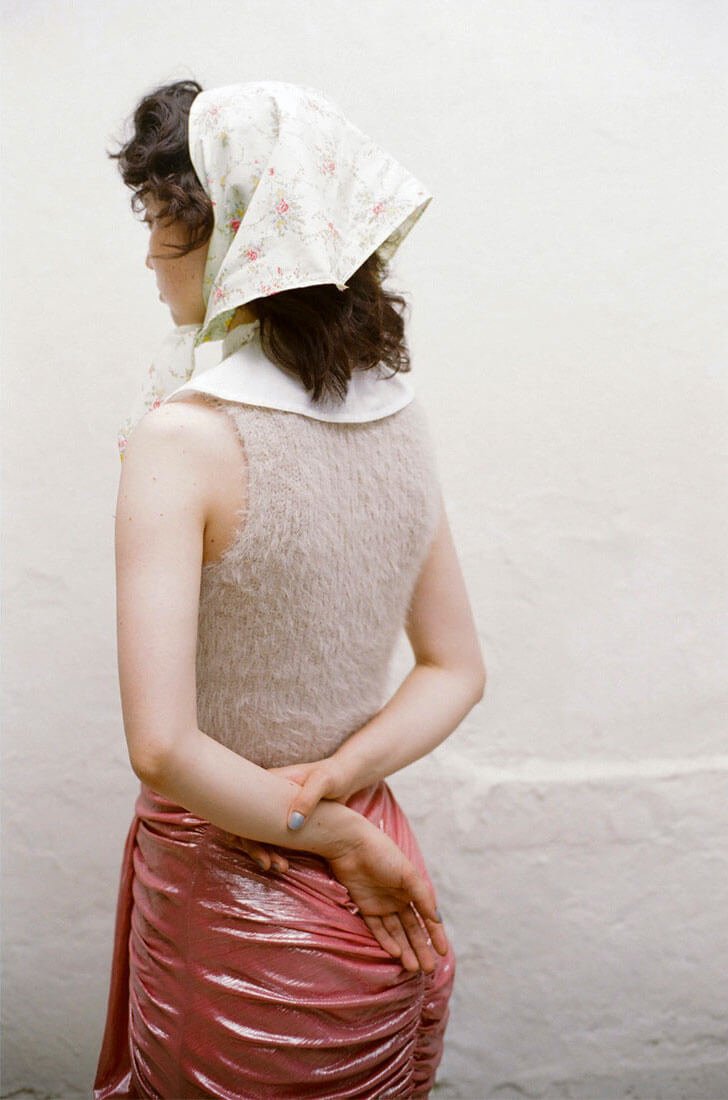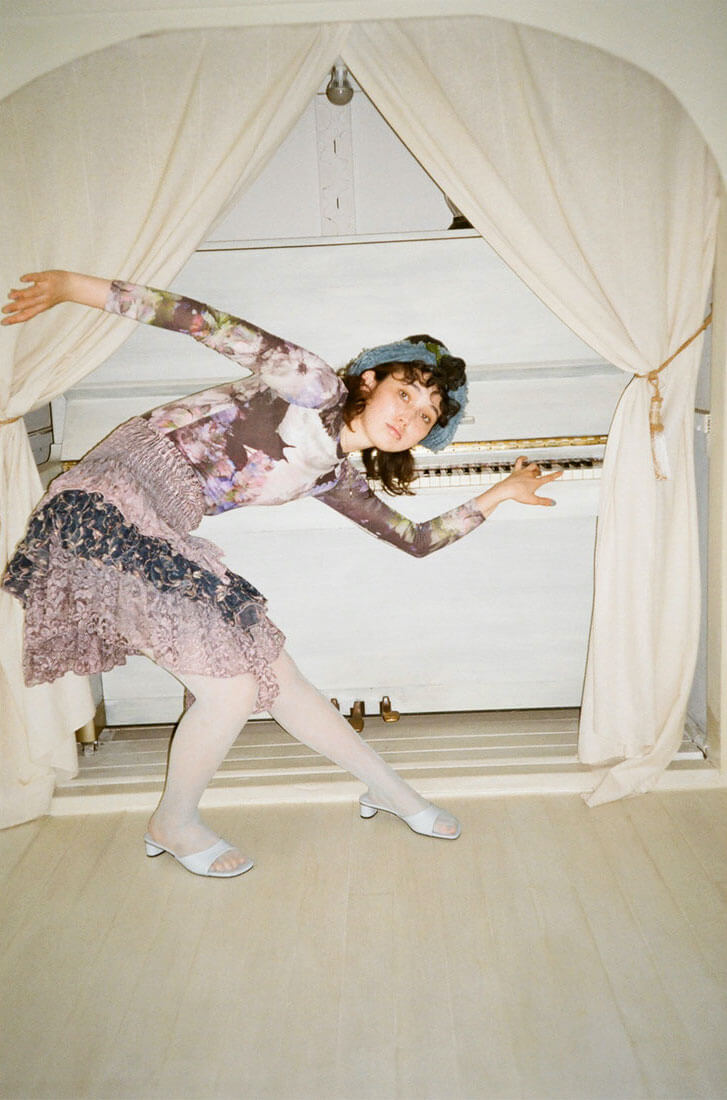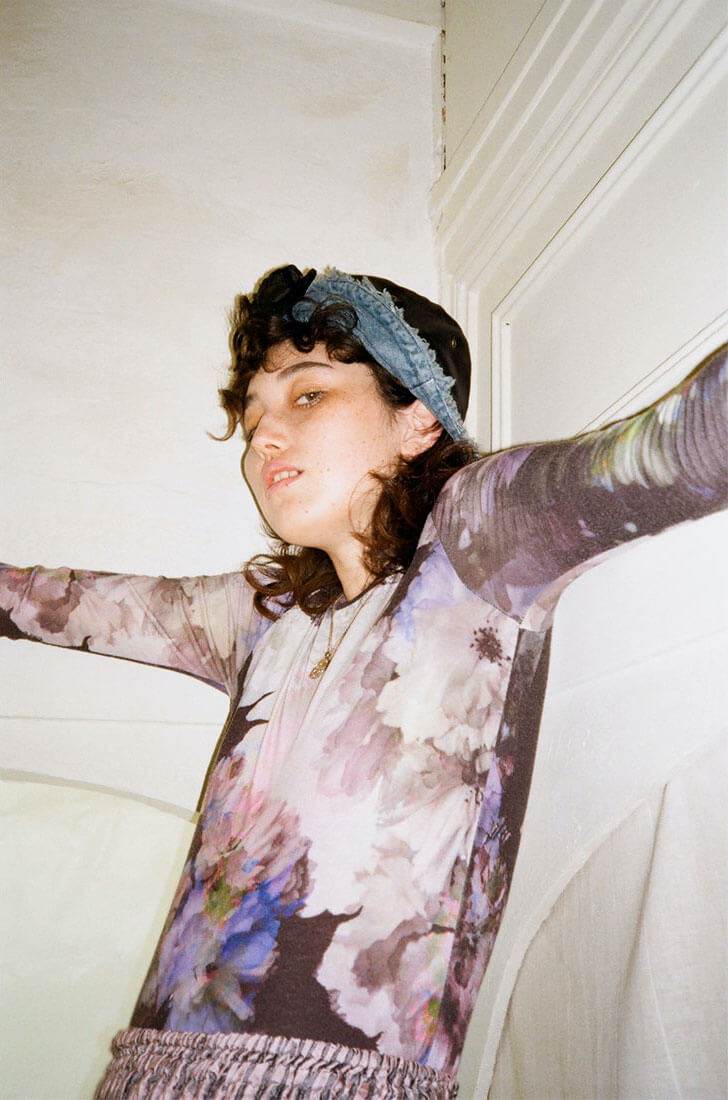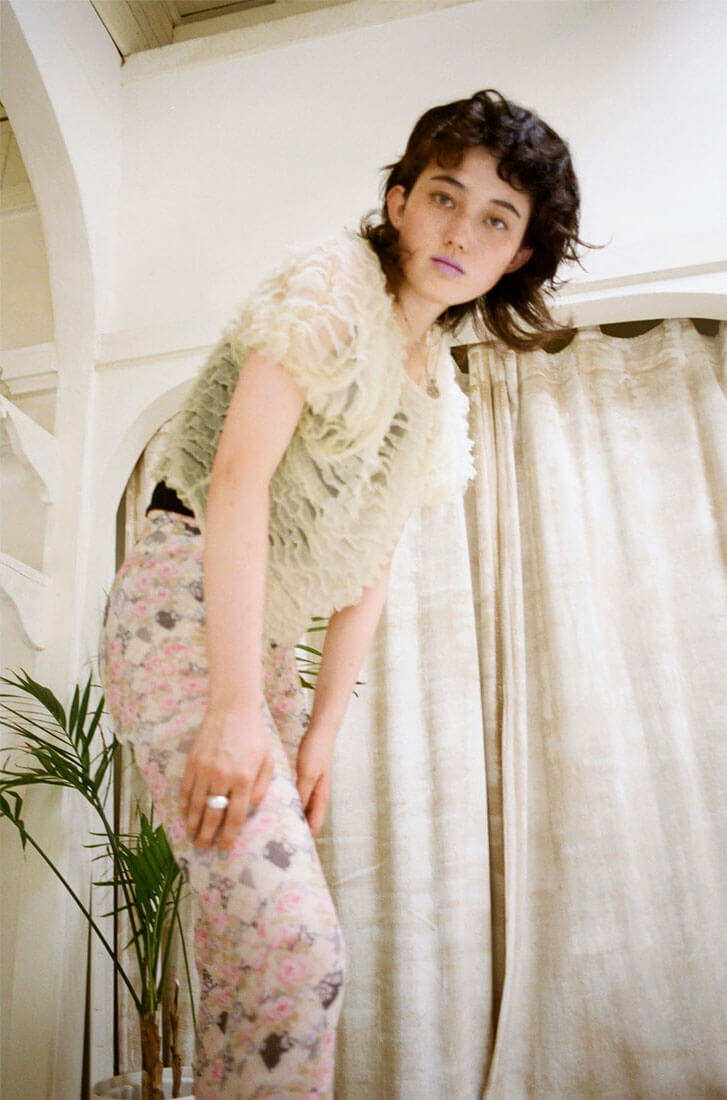 Photography by Sakai De Jun
Styling by Yuna Kume
Hair by Rena Kobayashi
Make up by Maila Tsuboi
Model by Marianna Seki



Yuna Kume/Stylist
(Tokyo and London based)

「Dear Summer(夏に親しみを込めて)」
さまざま気持ちが混ざった私の気持ち、
ビューティフルドリーマーな私たちのジューシーで芳ばしい夏の思い出。

こんな世の中でも日本の夏が1番好きで、雨の匂いを感じたり、溜まっていた本を読んでメモを取ったり、急に誰かのことを思い出したり、観たかった映画をチェックしたり。夜は甘くて香り高い。
今年はずっと夏休みの研究をしているような気分で、この期間は私にとって、静かなパーティでした。
この作品は、いつもと違う夏を過ごした記録として制作しました。


My feeling mixed with various emotions,
and our: beautiful dreamers' summer memories that are fulfilling with fresh smell.

I like the summer in Japan the most despite the current situation.
Felt the smell of rain, read the books and took notes, suddenly remembered someone, watched some films that I had wanted to watch.
The night is sweet and fragrant.

They were like summer homework and the moment was quiet party to me.
I decided to create this story as a record that I spent different summer.


Maila Tsuboi/Makeup Artist
(Tokyo based)

「Marianna(マリアンナ)」
モデルの関マリアンナが持つピュアで無邪気な空気感の中で、空想をメイクを通じて投影し、物語の情景を描いています。
制作過程では、彼女の素の美しさが最大限引き出せるように心掛けました。
乗せる色や描く形も彼女に溶け込むように、寄り添う気持ちで合わせています。


With the pure and innocent atmosphere that the model Marianna Seki has, I projected my feeling through the make up and depict the story.
While the shooting, I tried to bring out her natural beauty as much as I could,
also picked up the colors and the shapes that are blended in her personality.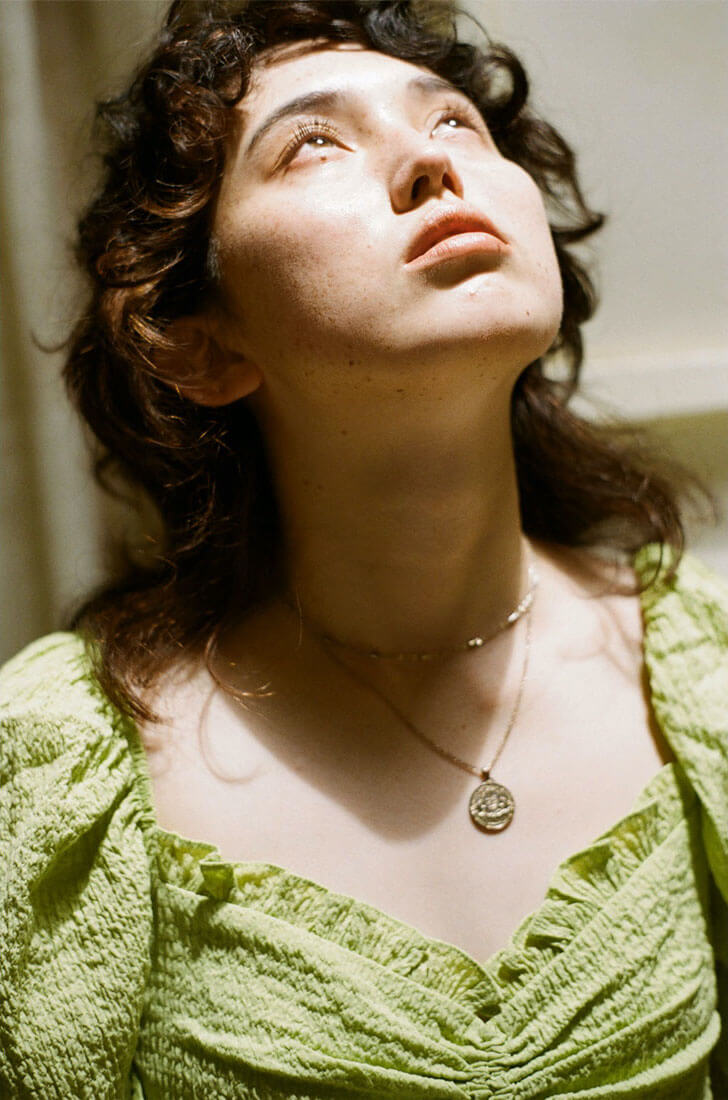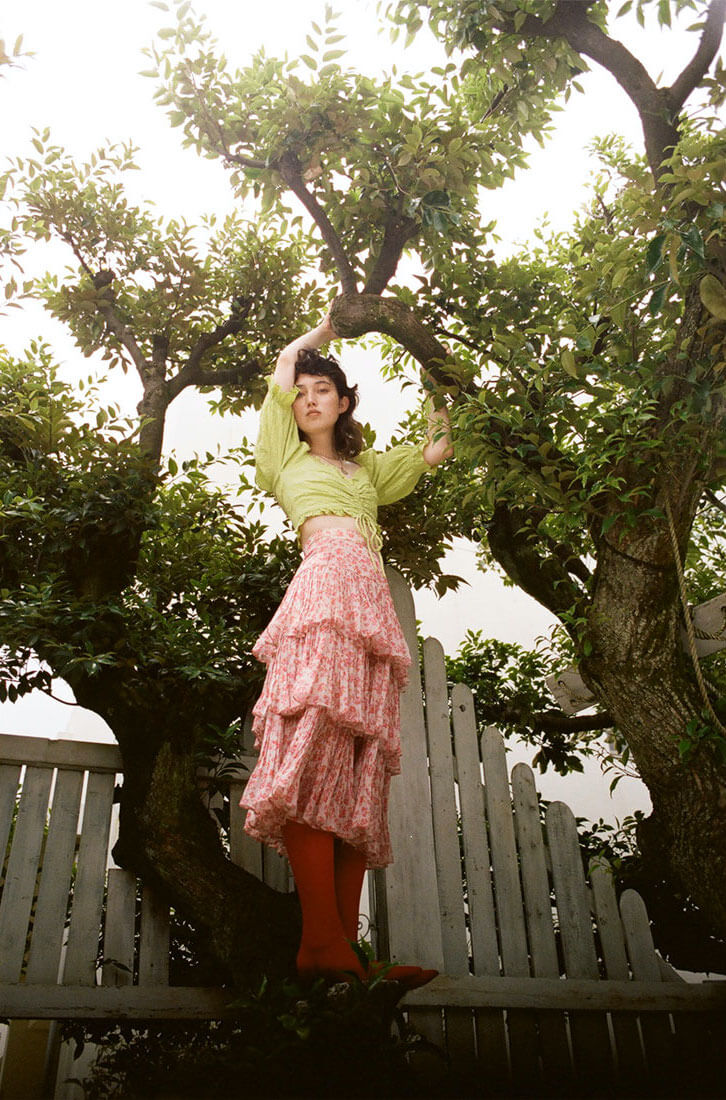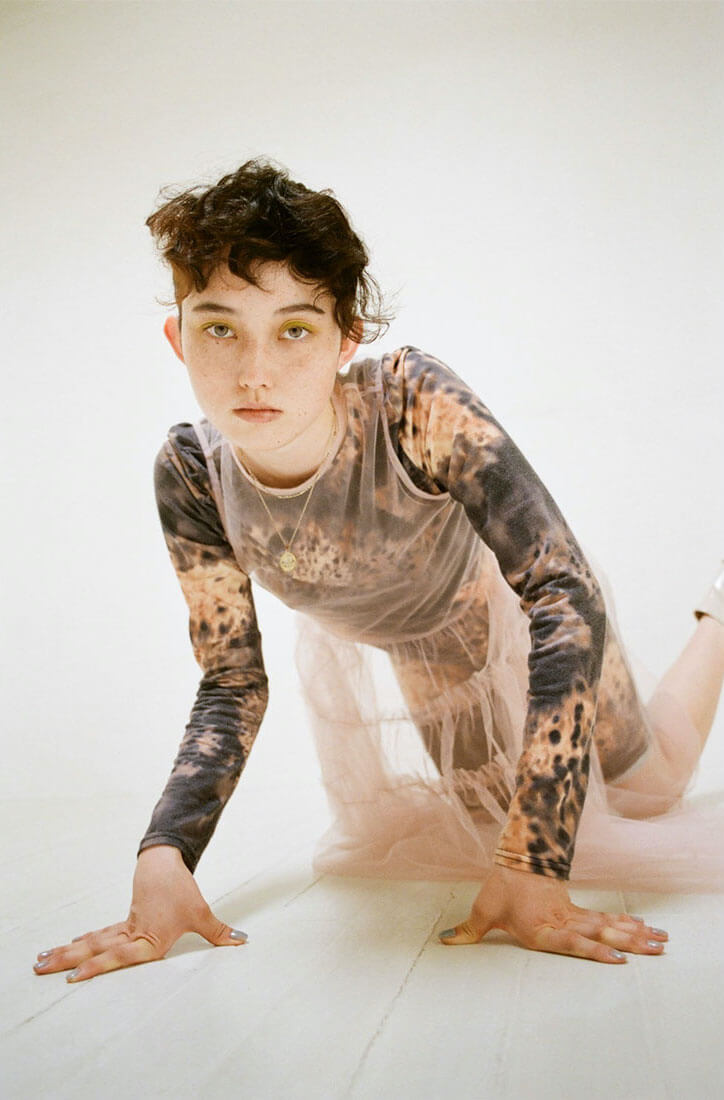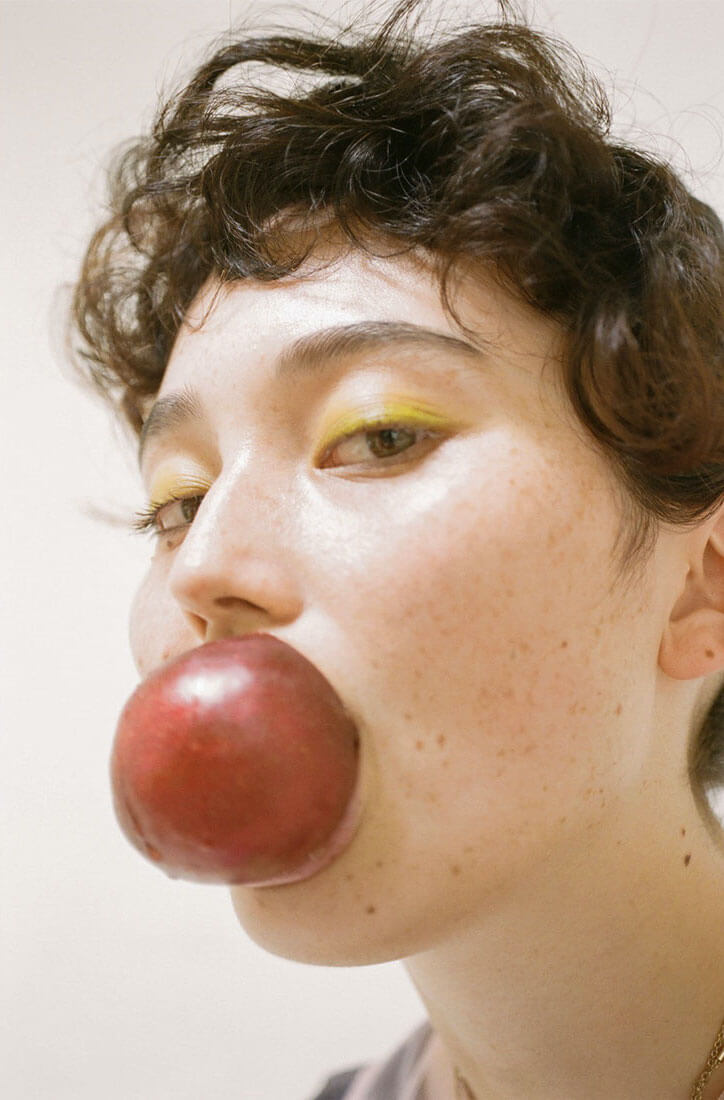 Yuna Kume:
日本とロンドンの間で活動を行うスタイリスト。
バンタンデザイン研究所大阪校を卒業後、ロンドンにて小薮奈央に師事。
イノセントな女性像を描く、甘さと瑞々しさが共存するスタイリングが魅了する。

A stylist working between Japan and London.
After graduating from Vantan Design Institute Osaka School, she started to work as an assistant of Nao Koyabu in London.
Her styling that depict an innocent female image and coexist with sweetness and freshness captures the viewers.


Maila Tsuboi:
東京ベースのメイクアップアーティスト。
山野美容芸術短期大学卒業後、バンタンデザイン研究所在学中より小玉麻依に師事。
現在はファッション、広告、アーティスト撮影などを中心に活動中。
mailatsuboi.com

A makeup artist based in Tokyo.
After graduating from Yamano College of Aesthetics, she assisted Mai Kodama while studying at Vantan Design Institute.
She currently works for mainly fashion, campaign and artist works.