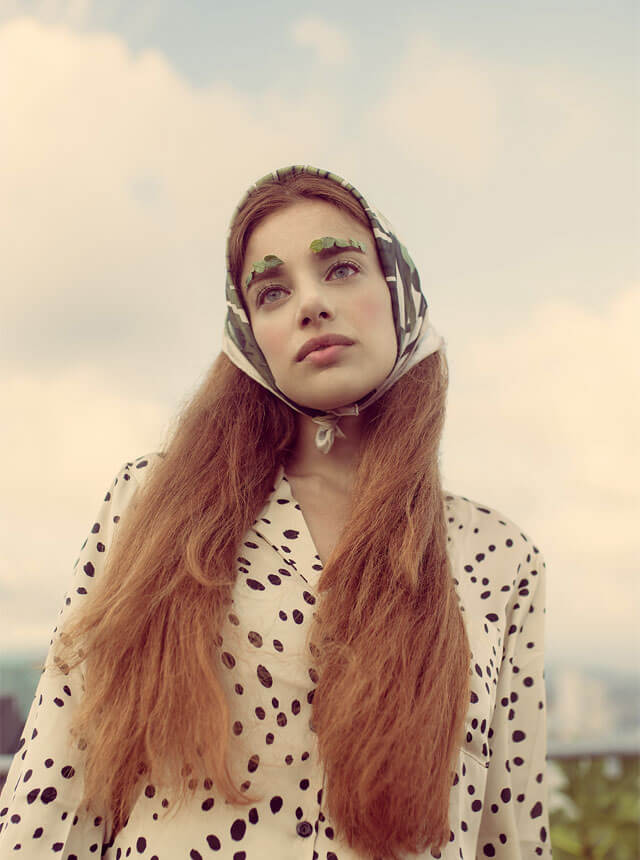 Top Photo:left - dress, tights, shoes and hat by MARKO ILIEVSKI,
right - shirt by KARMAMIA COPENHAGEN, scarf by ANĀME
Top Photo:shirt by KARMAMIA COPENHAGEN, scarf by ANĀME
Encounter|Jonathan Parodi & Carmen Giulia De Michele
広大な大地に身を委ねる、アーミッシュの女性の姿
「Encounter=出逢い。」

世界中に存在する、アーティストたちとの巡り合い。
まだ花を咲かせる前の、若きクリエイターたちの才能を披露する場として。
彼らが表現する、瑞々しく、独創的な作品の中から
琴線に触れる作品を編集部がピックアップ。
選び抜かれた、フレッシュな感性に心を委ねて。


A uniquely precious encounter with artists from all over the world.
Like flowers before they bloom; as a platform to exhibit and nurture young talent, Lula JAPAN's editorial team have selected the most vivid and genuine works from artists around the world.
Entrust your heart to this creative and fresh new sensibility.
No.104 "Modern Amish"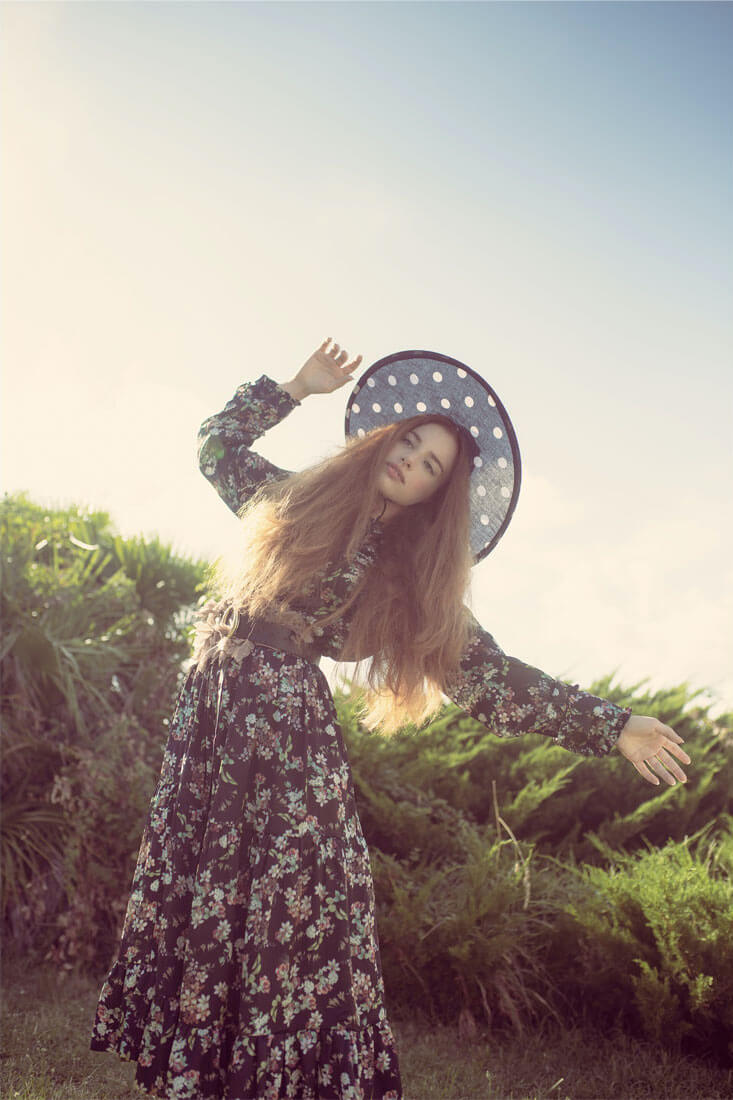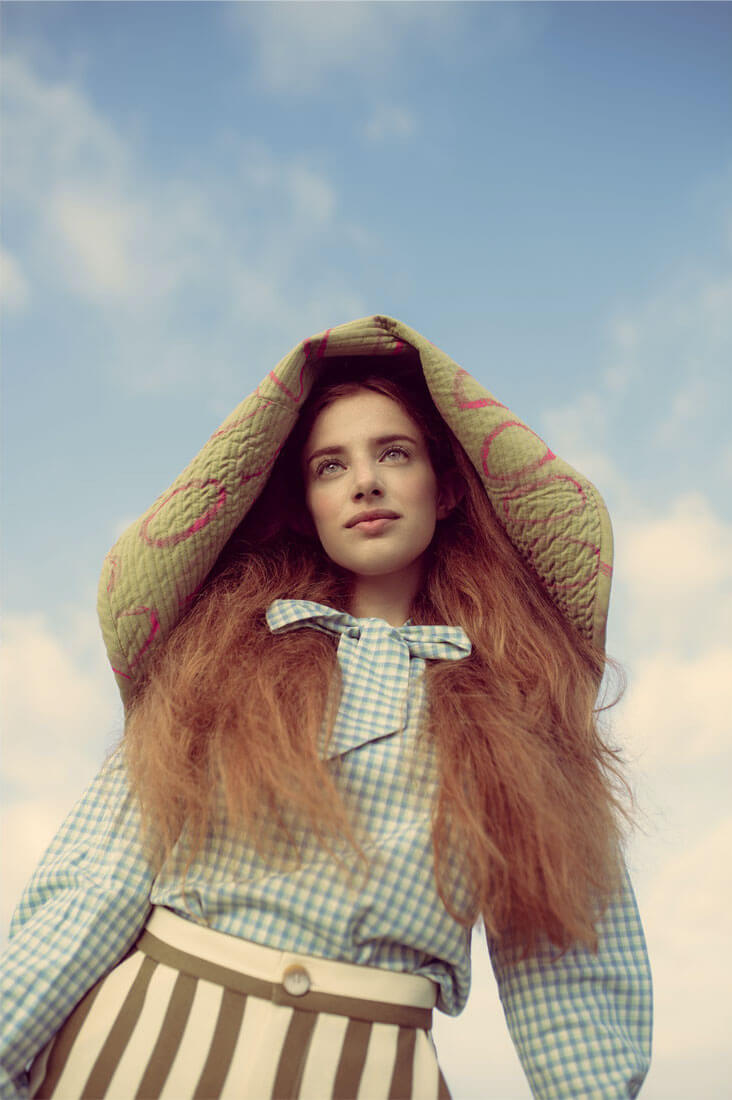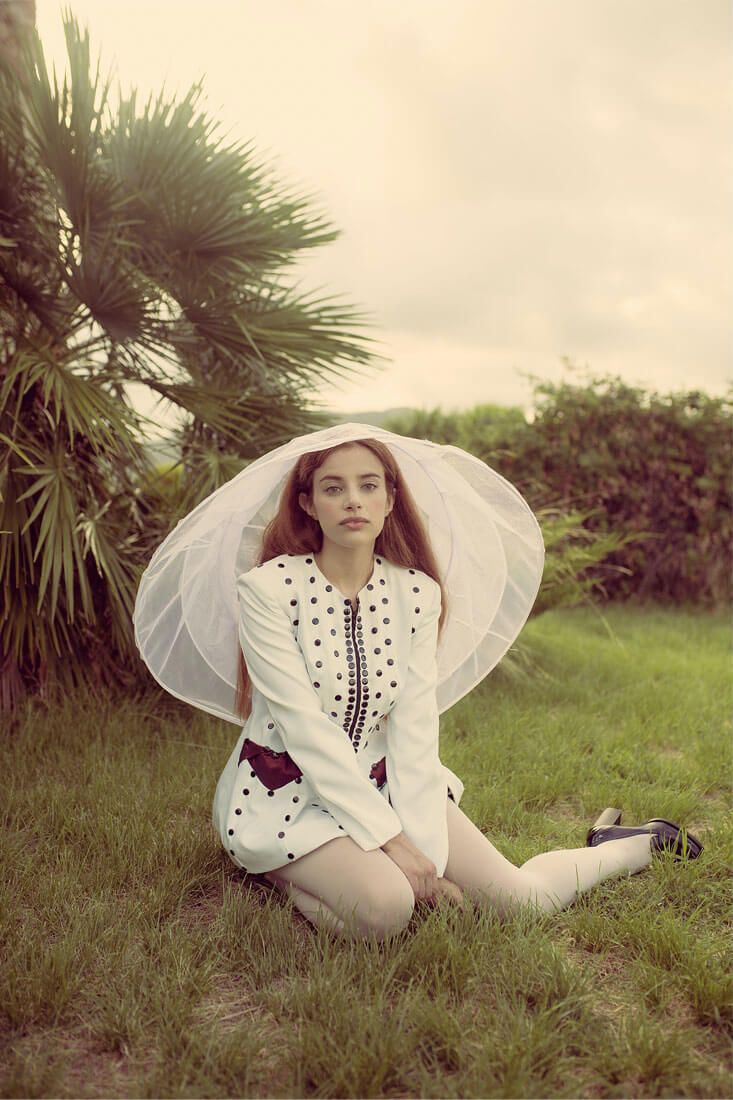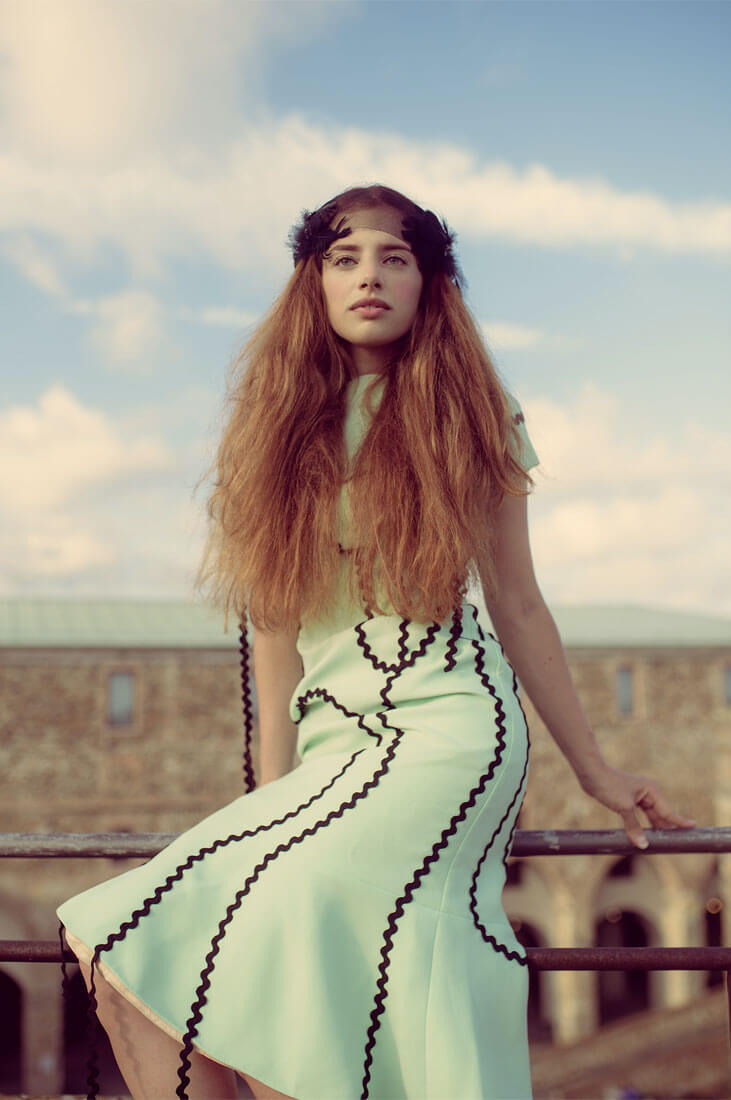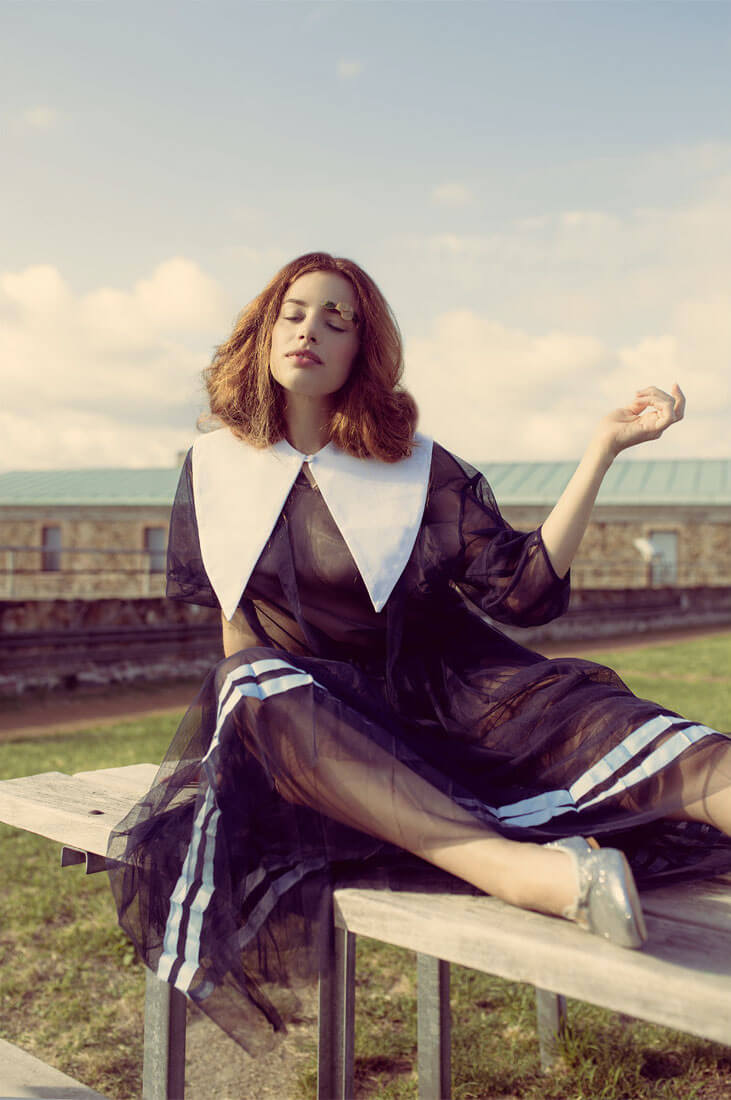 Photography by Jonathan Parodi and Carmen Giulia De Michele
Styling by Stela Plaka
Hair and Make up by Aurora Azzarito
Model by Serena Terra



Jonathan Parodi & Carmen Giulia De Michele/Photographer Duo
(Genoa based)

「Modern Amish(モダンに解釈したアーミッシュの姿)」
この作品は、若いアーミッシュの女性からインスピレーションを受け、制作をしました。
現代に継がれている、変わることのないアーミッシュの確かな理念と価値観。
いつもどこか異なった視点で生活見つめ、夢を見続ける若き思想家をイメージして、表現しています。


Stylist Stela Plaka was inspired by a young Amish woman.
With the same principles and values though that lives in modern times.
A young dreamer who wants to look at life with different eyes and always dreams.