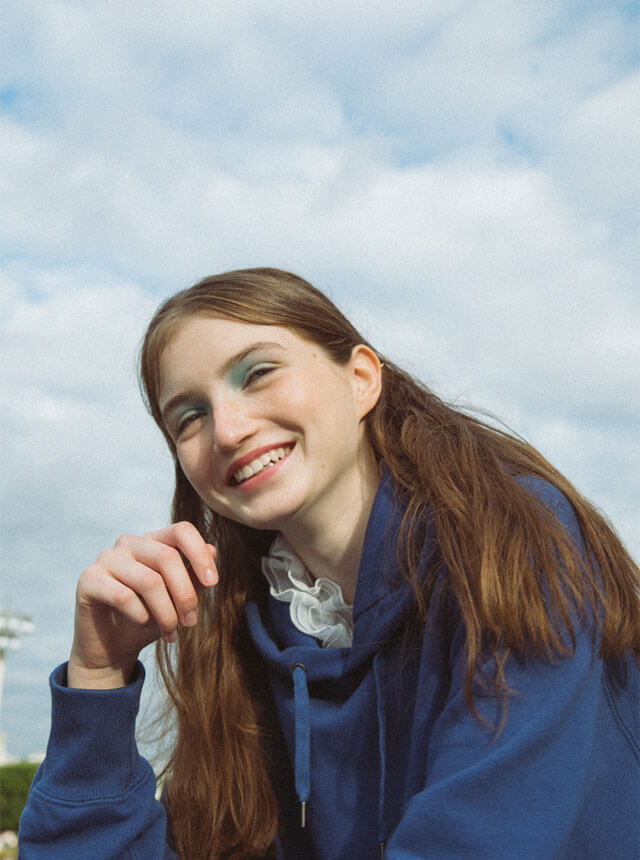 jacket by UNIQLO, top by FERRE
Encounter|Elena Sokolova
憧れの気持ちを秘めた異国情緒漂う物語
「Encounter=出逢い。」

世界中に存在する、アーティストたちとの巡り合い。
まだ花を咲かせる前の、若きクリエイターたちの才能を披露する場として。
彼らが表現する、瑞々しく、独創的な作品の中から
琴線に触れる作品を編集部がピックアップ。
選び抜かれた、フレッシュな感性に心を委ねて。


A uniquely precious encounter with artists from all over the world.
Like flowers before they bloom; as a platform to exhibit and nurture young talent, Lula JAPAN's editorial team have selected the most vivid and genuine works from artists around the world.
Entrust your heart to this creative and fresh new sensibility.
No.100 "Memories trip"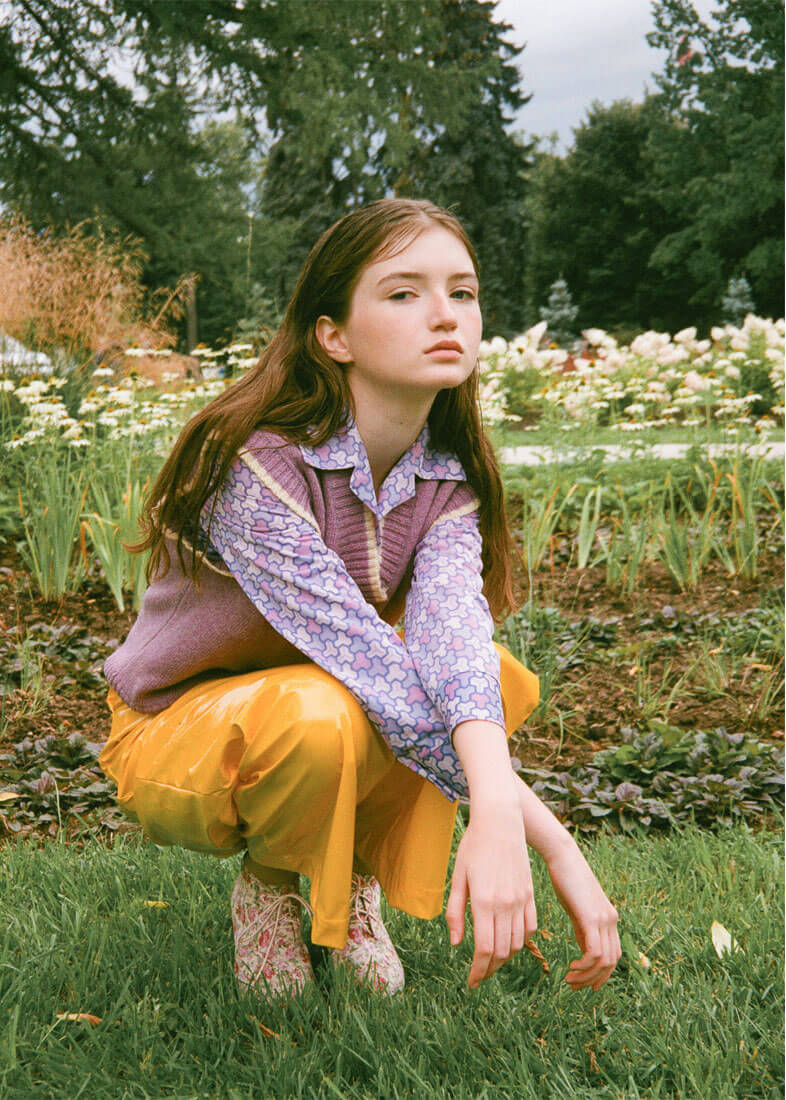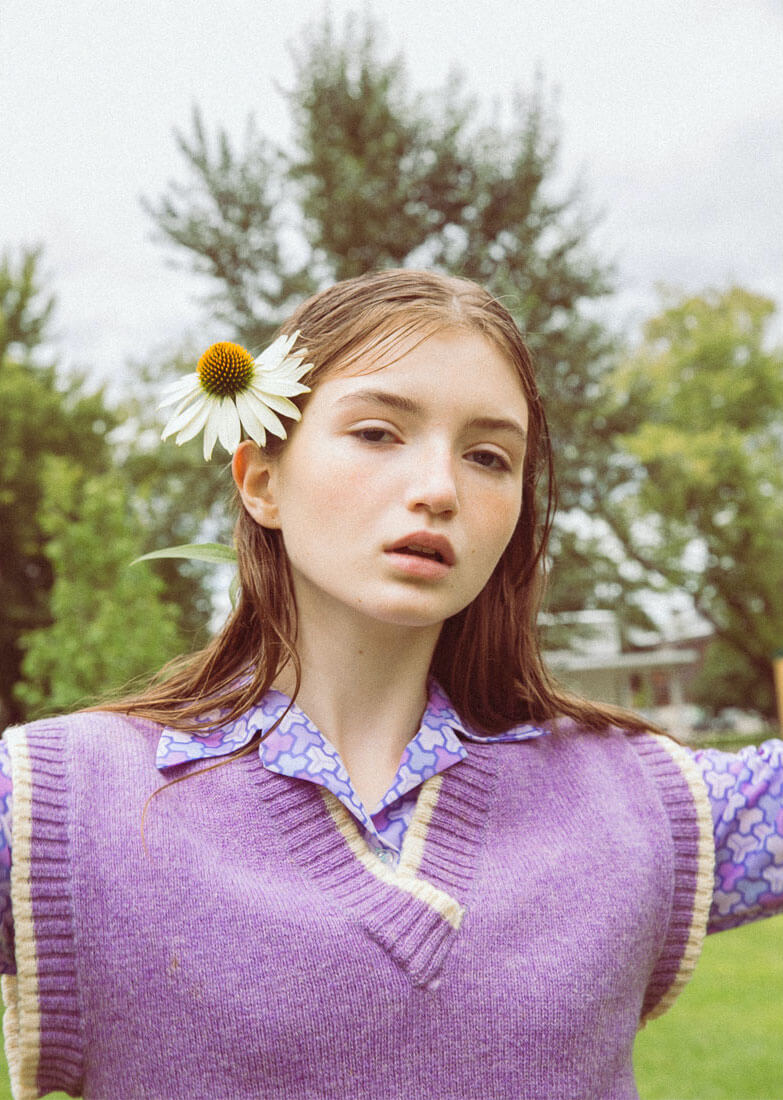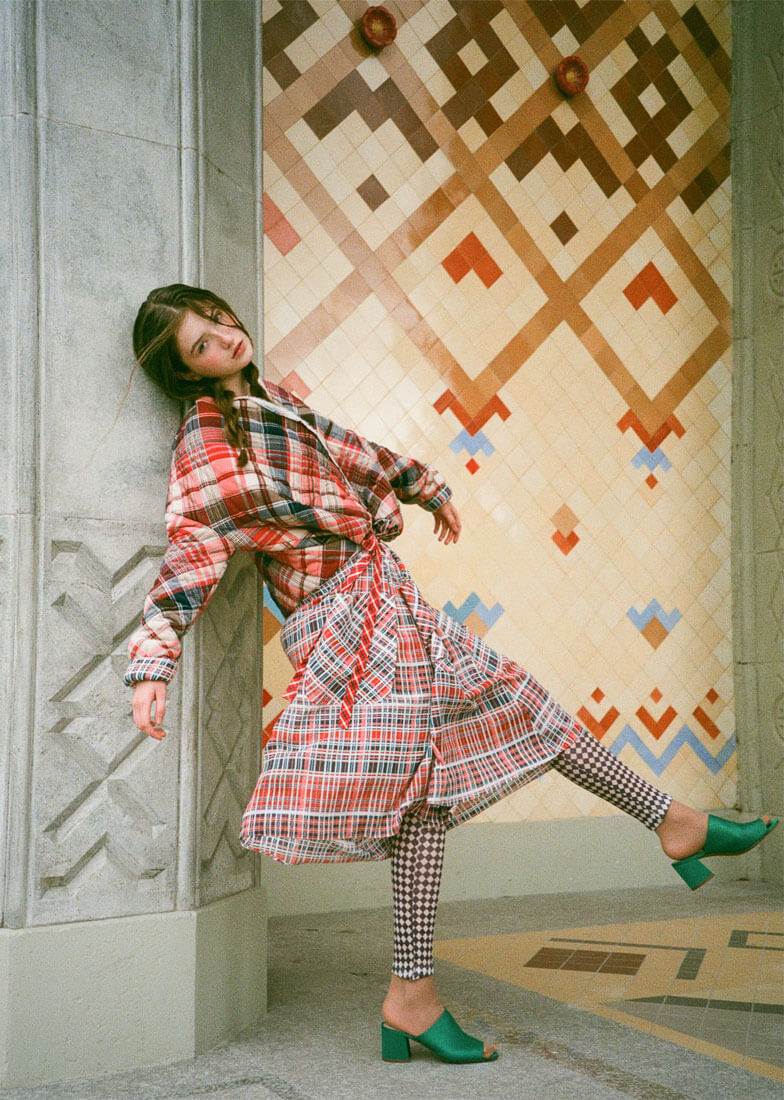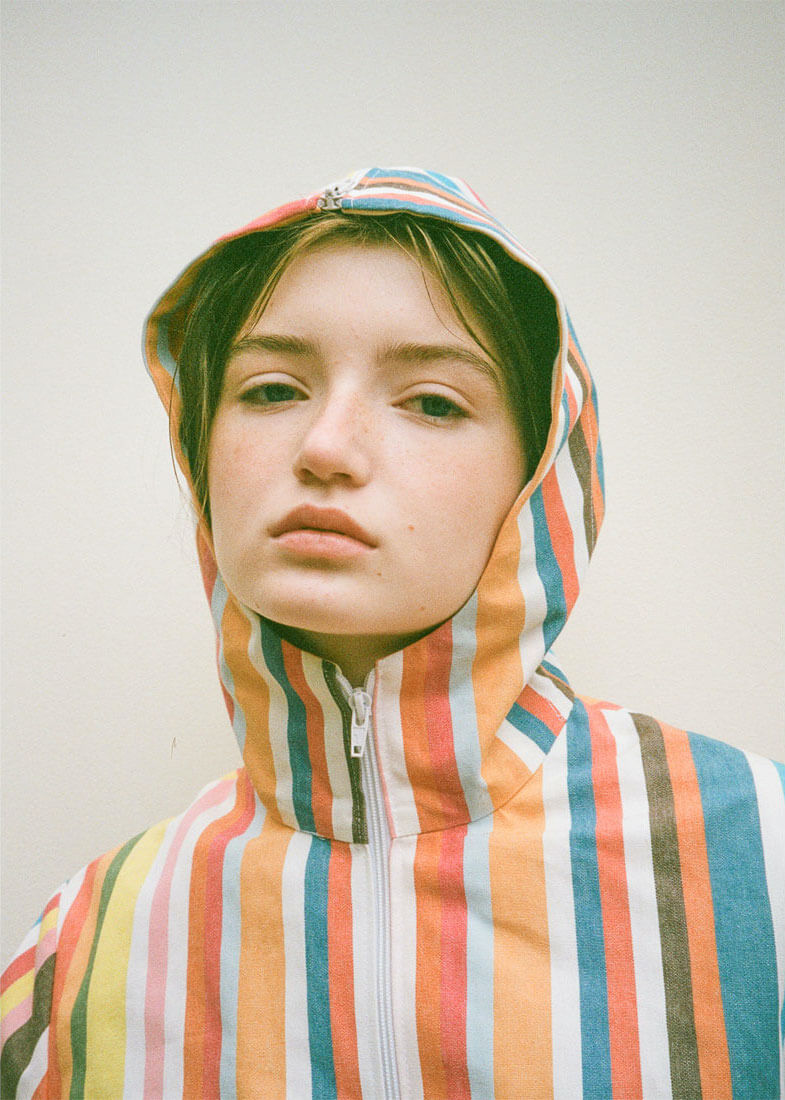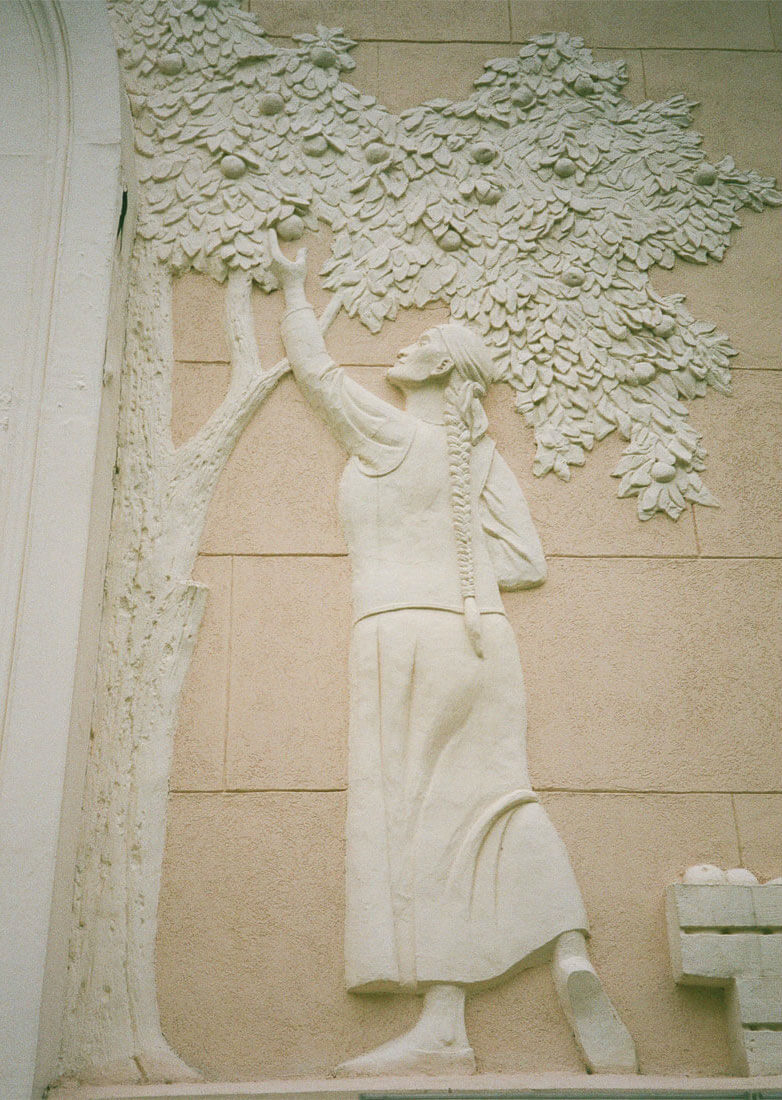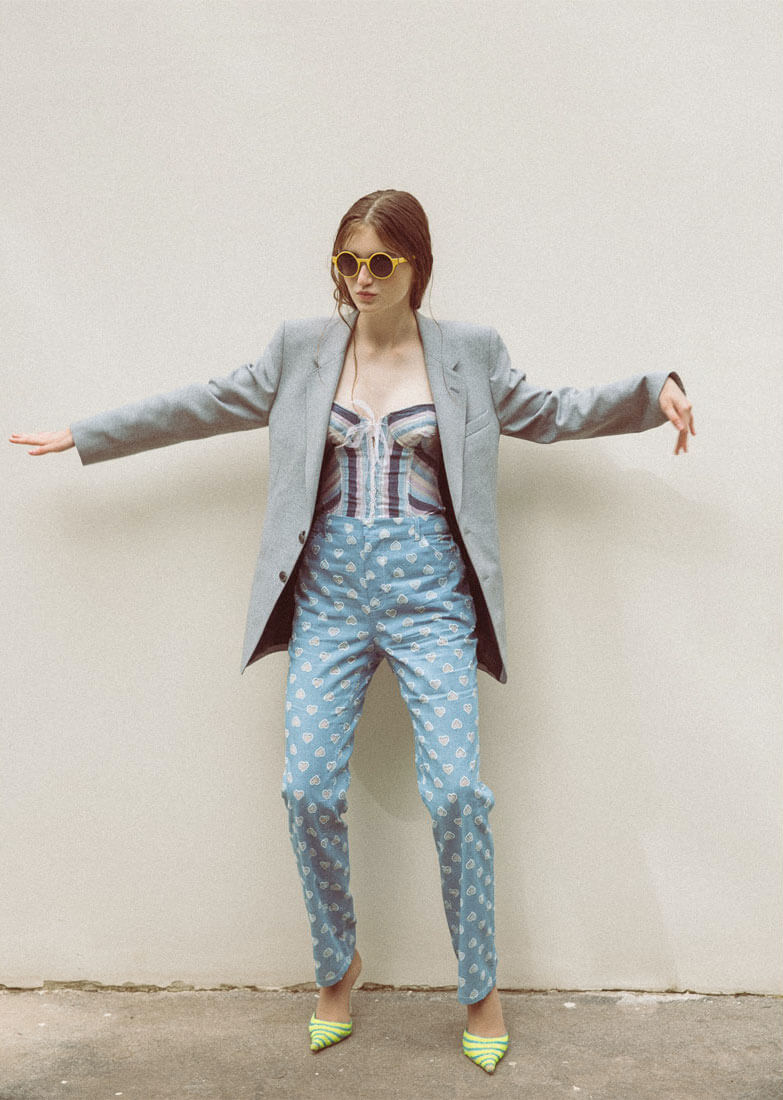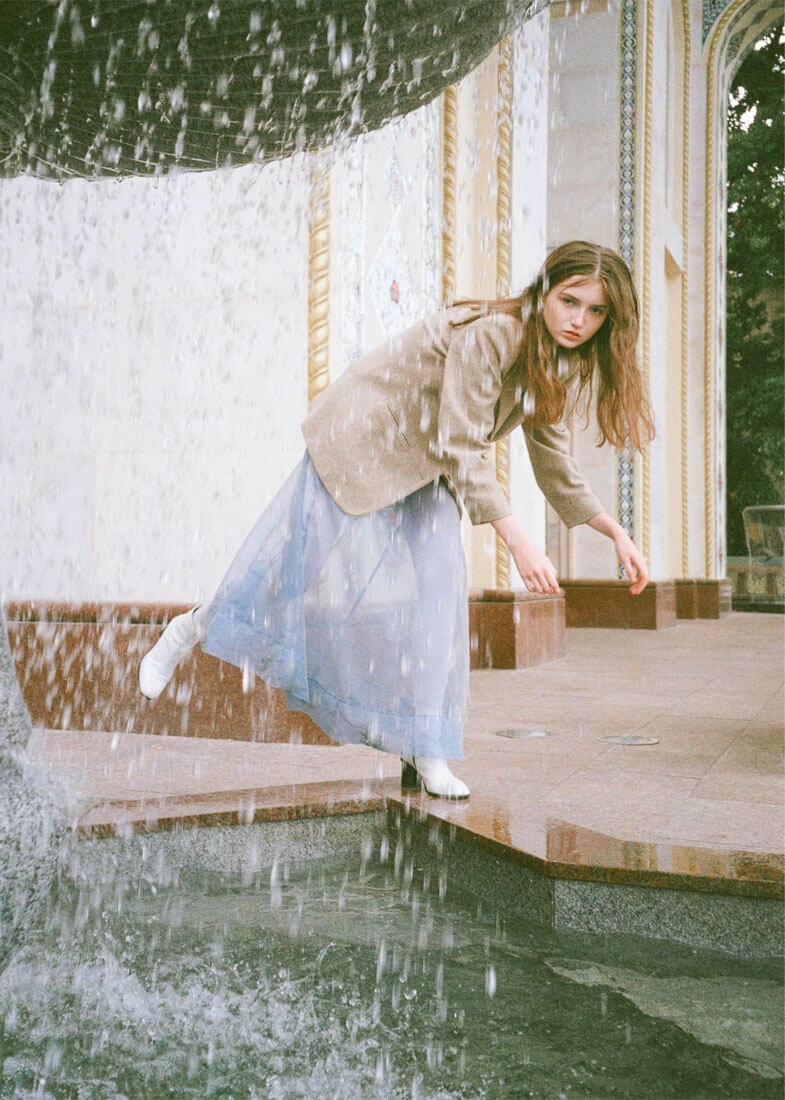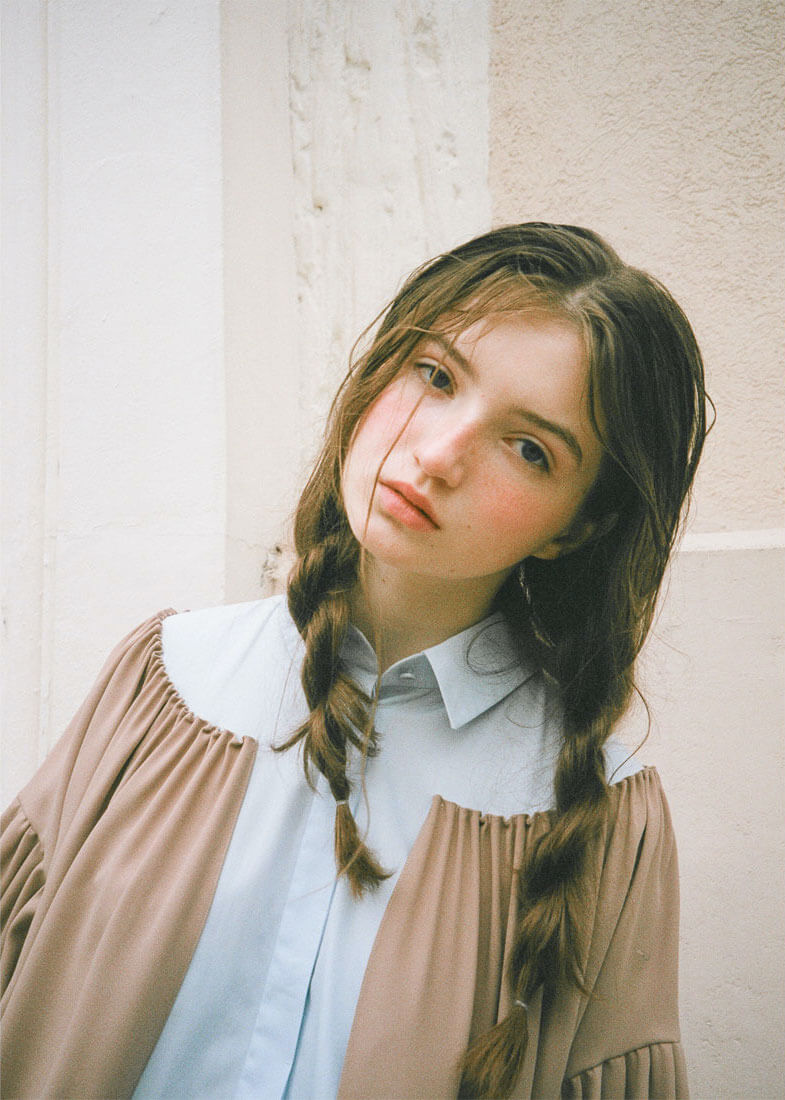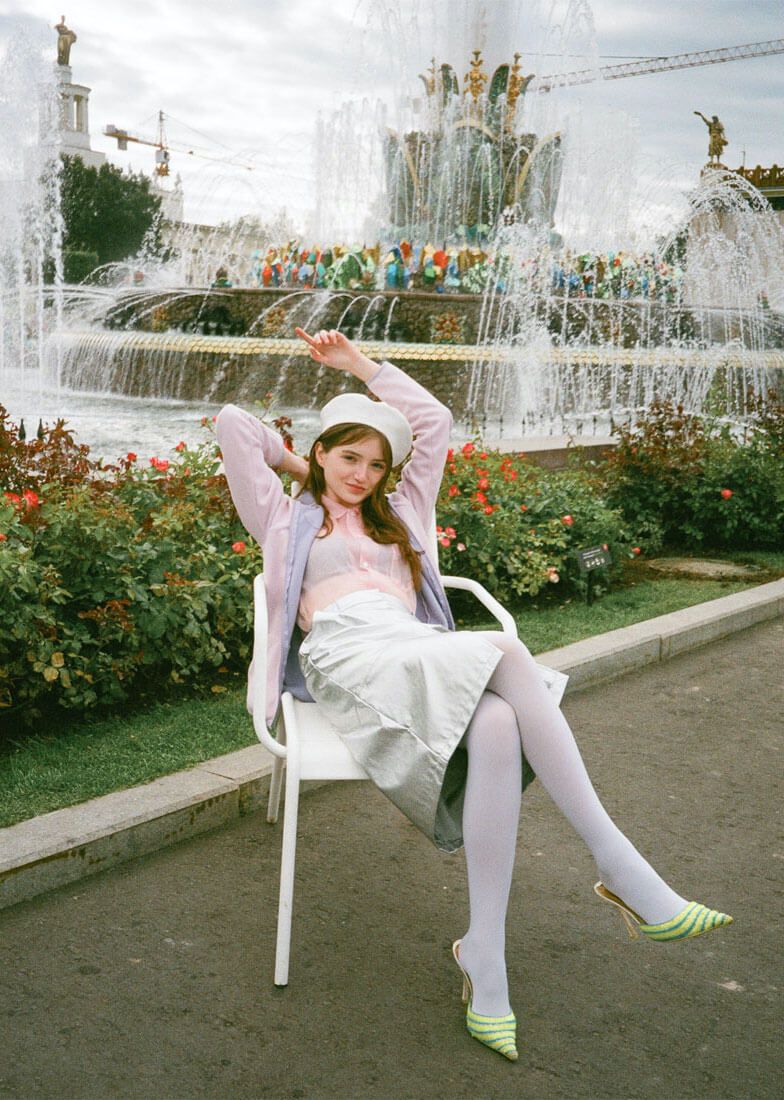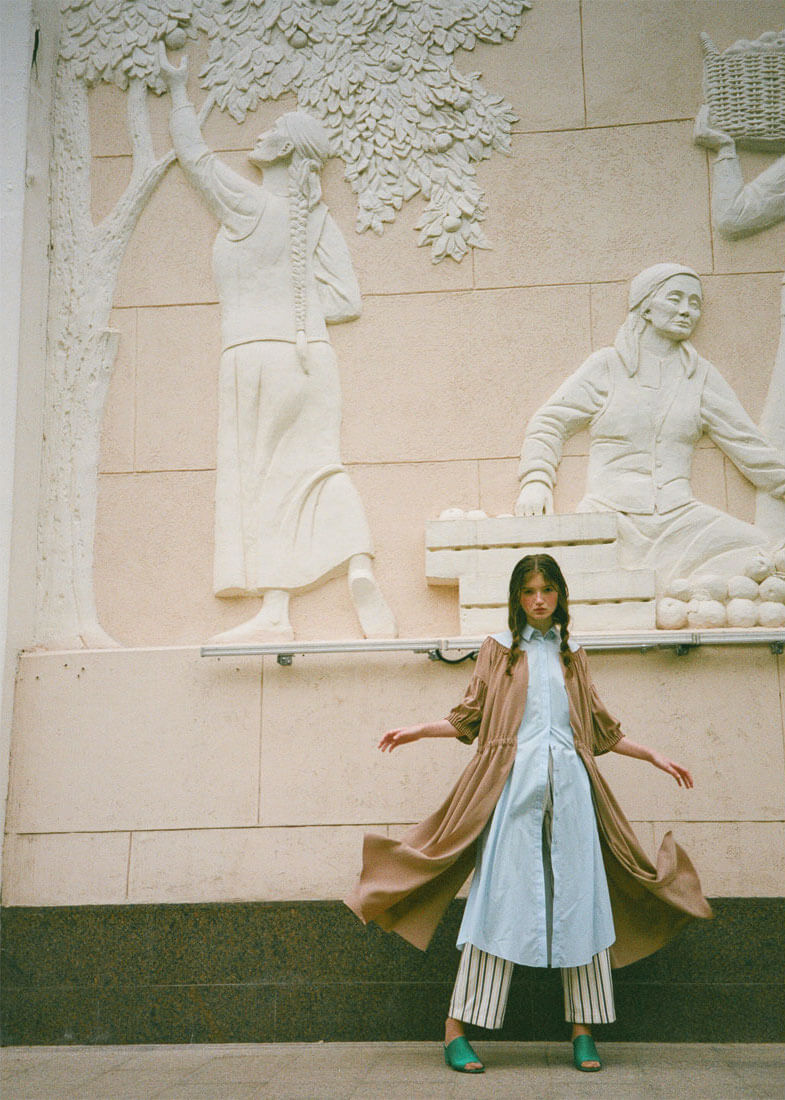 Photography by Elena Sokolova
Styling by Elizaveta Kiseleva
Hair and Make up by Nastya Kapsalova
Model by Sasha at Number Management



Elena Sokolova/Photographer
(Moscow based)

「Memories trip(異郷の記憶を辿る旅)」
この作品は、コロナウイルスが原因で以前のように旅行をするのが難しくなってしまった現在の状況を考えて、私たちを取り巻くモノやスペースを見つめ直す必要性を感じたことから制作したもの。

ロシア・モスクワには、全ロシア博覧センター VDNHと呼ばれる、非常に興味深い場所があります。
その建物は、30sにソビエト共和国のさまざまな国家が集うパビリオンとして建設され、異なる文化や建築様式が混在しています。
なのでVDNHへ足を運べば、実際に行かなくても、いつでも異国へ旅をしているような気分になれるのです。

私はこの作品で、いつか以前のように旅行ができる日を楽しみに、今感じることができる夢のような旅のひと時を表現しています。


The idea behind it is the fact that we can not travel as we used to because of covid and that we need to find and substitute it with things and places around us.

In Moscow we have a very interesting place called VDNH (Exhibition of Achievements of National Economy) constructed through the late 1930s as different national pavilions of Sovitet republics, uniting in one huge complex different cultures and architectural styles.
So, if you go there for a walk you can travel through different places without going anywhere:)

This story expresses the moment of a dreamlike journey that we could feel currently, and imagine the day when we can travel like before.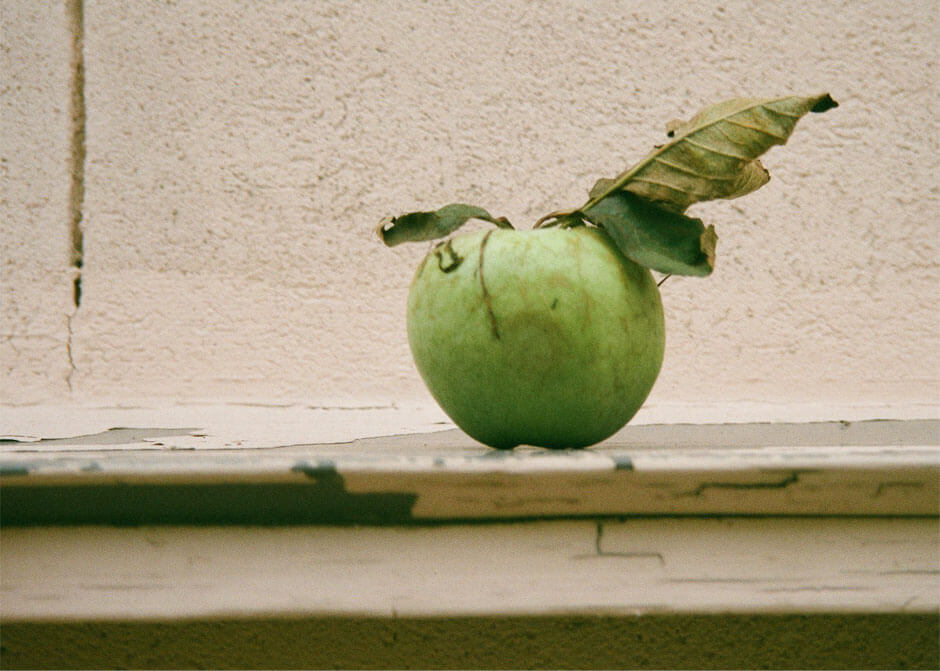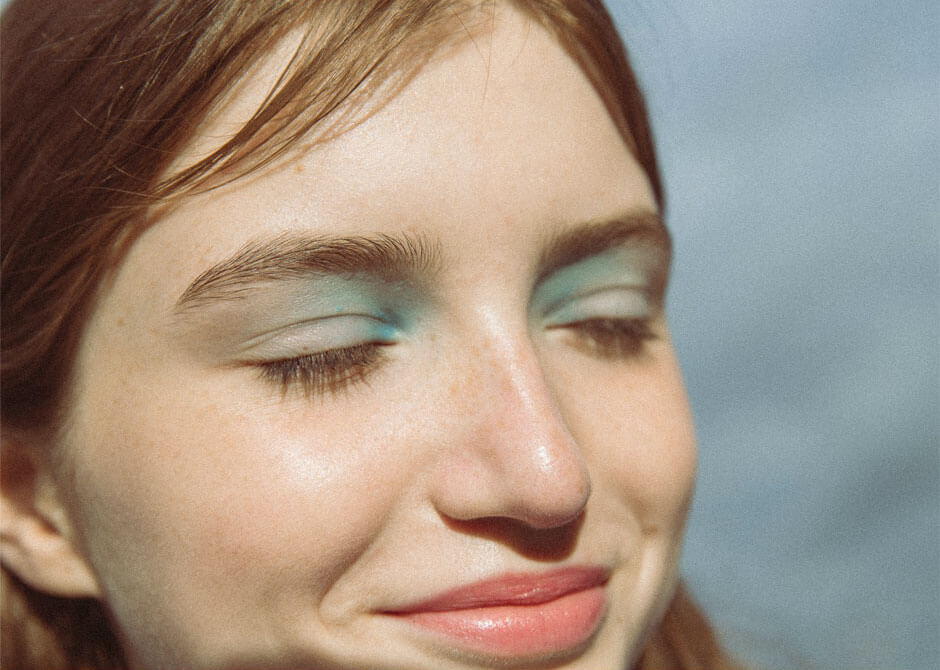 Elena Sokolova:
モスクワを拠点に活動する、ファッションとライフスタイルを撮り下ろすフォトグラファー兼クリエイティブディレクター。
被写体の異なる顔立ちやキャラクターに関心を抱き、作品を通じて自身の人生経験やその価値を伝える。
現在はファッションブランドのキャンペーンヴィジュアルを制作中。
www.instagram.com/es.toria/

A fashion and lifestyle photographer, creative director based in Moscow, Russia.
In love with different faces and characters, her work transmits her own life experience and values.
She is currently working on a fashion campaign shoot for a local brand.