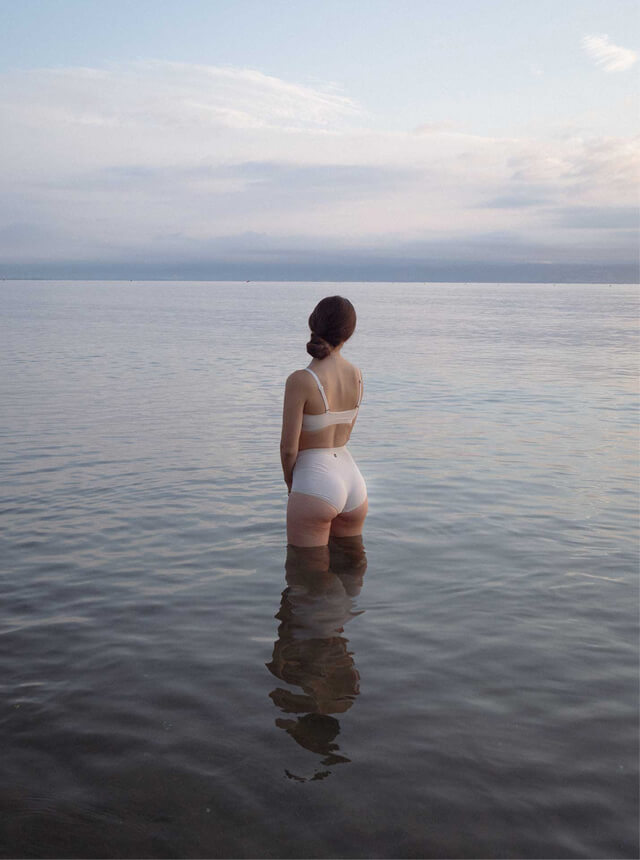 Encounter|Nia Delfau
夜明けの海にたゆたう無垢な美しさ
「Encounter=出逢い。」

世界中に存在する、アーティストたちとの巡り合い。
多彩なクリエイターたちの才能を披露する場として、
彼らが表現する、瑞々しく、独創的な作品の中から
琴線に触れる作品を編集部がピックアップ。
選び抜かれた、個性豊かな感性に想像を巡らせて。


A uniquely precious encounter with artists from all over the world.
As a platform to exhibit and unveil the various talent, Lula Japan's editorial team have selected the most vivid and genuine works from artists around the world.
Entrust your heart to this creative and unique new sensibility.
No.276 "ESTE MAR"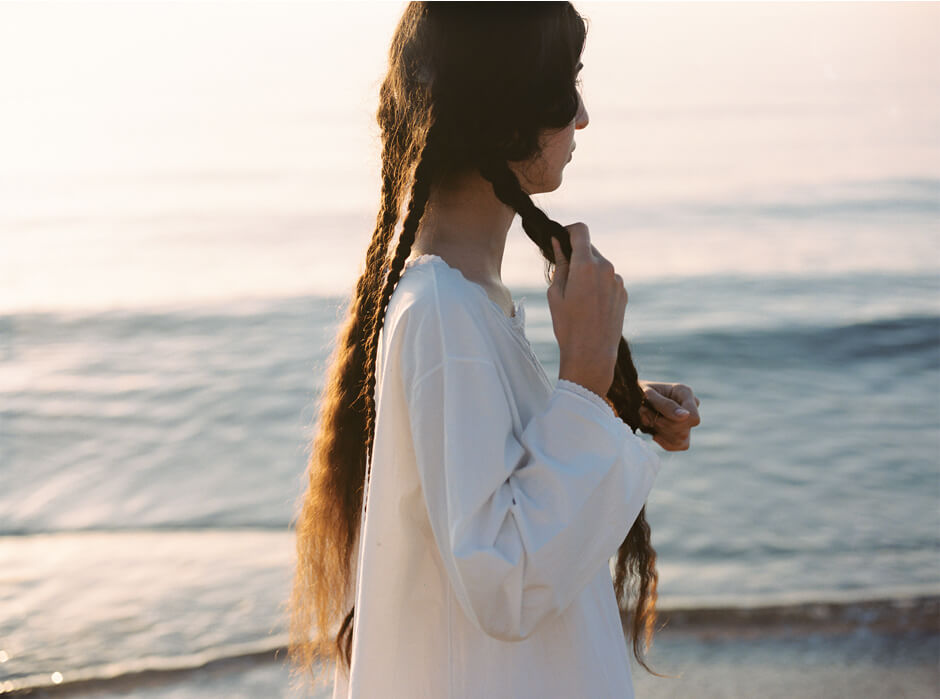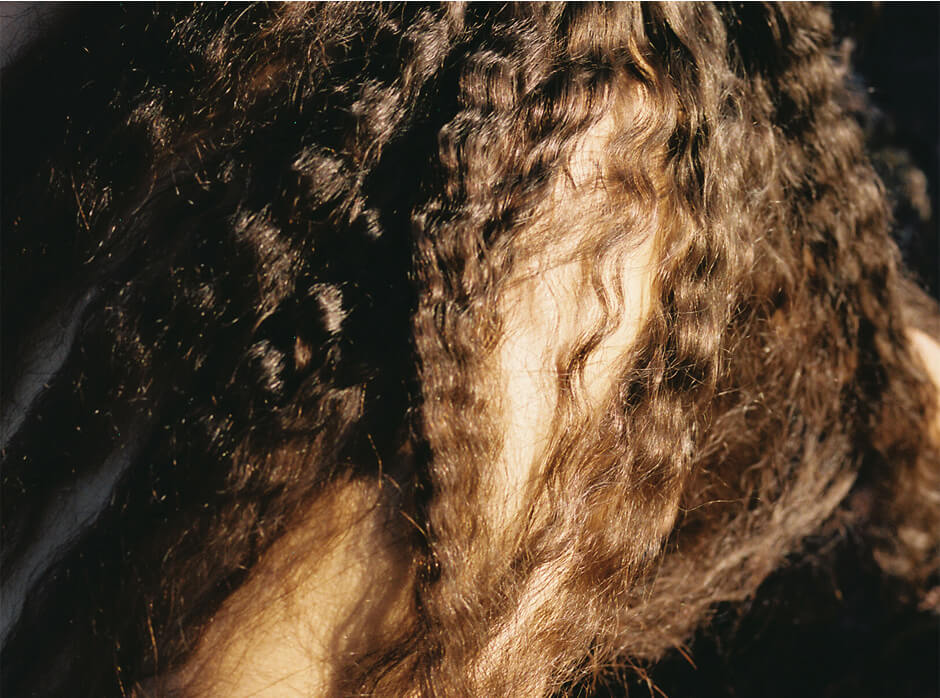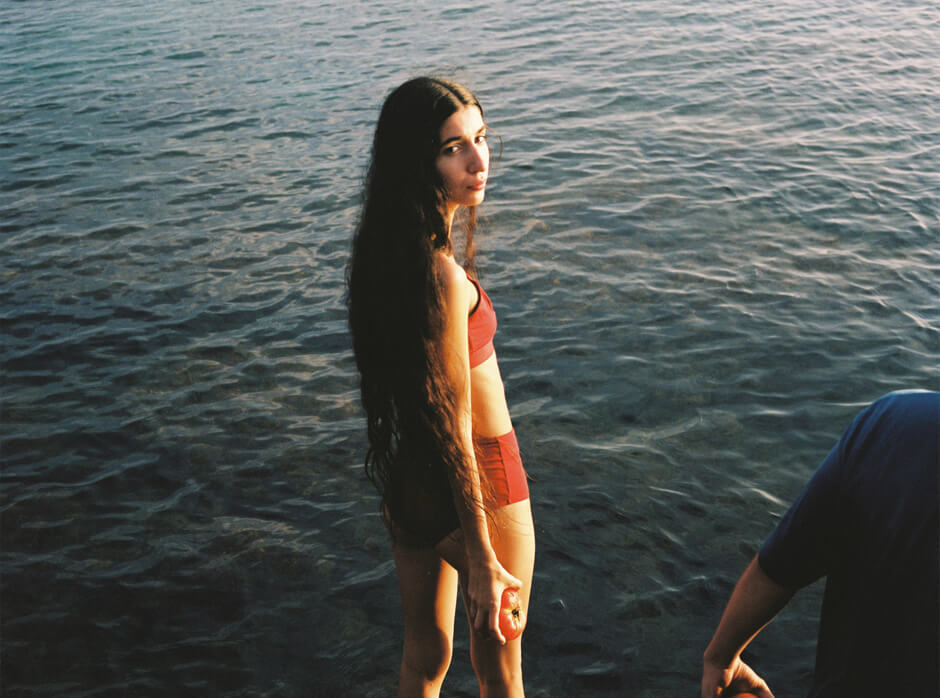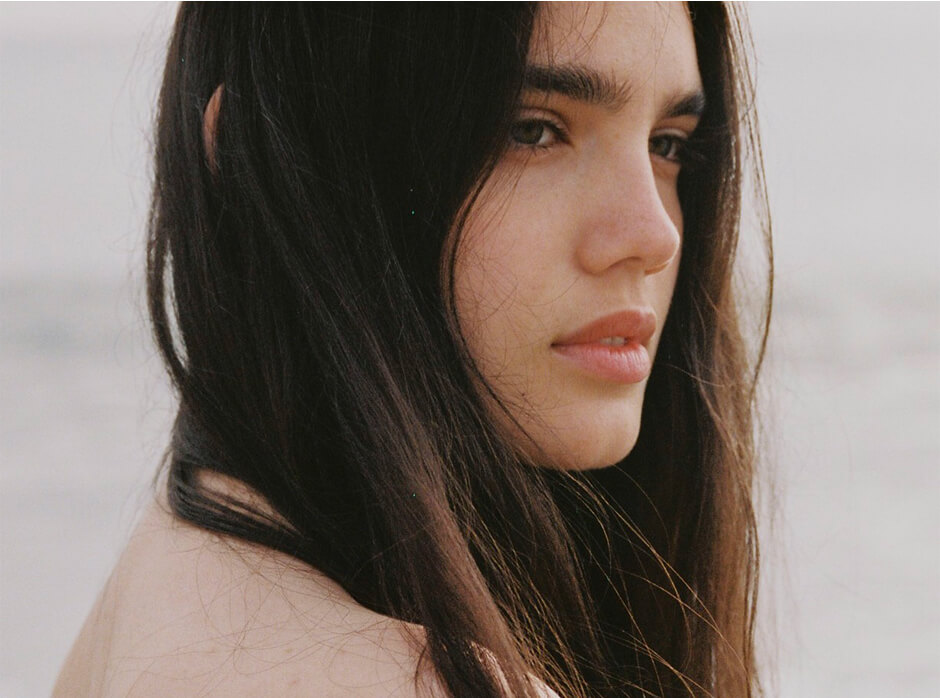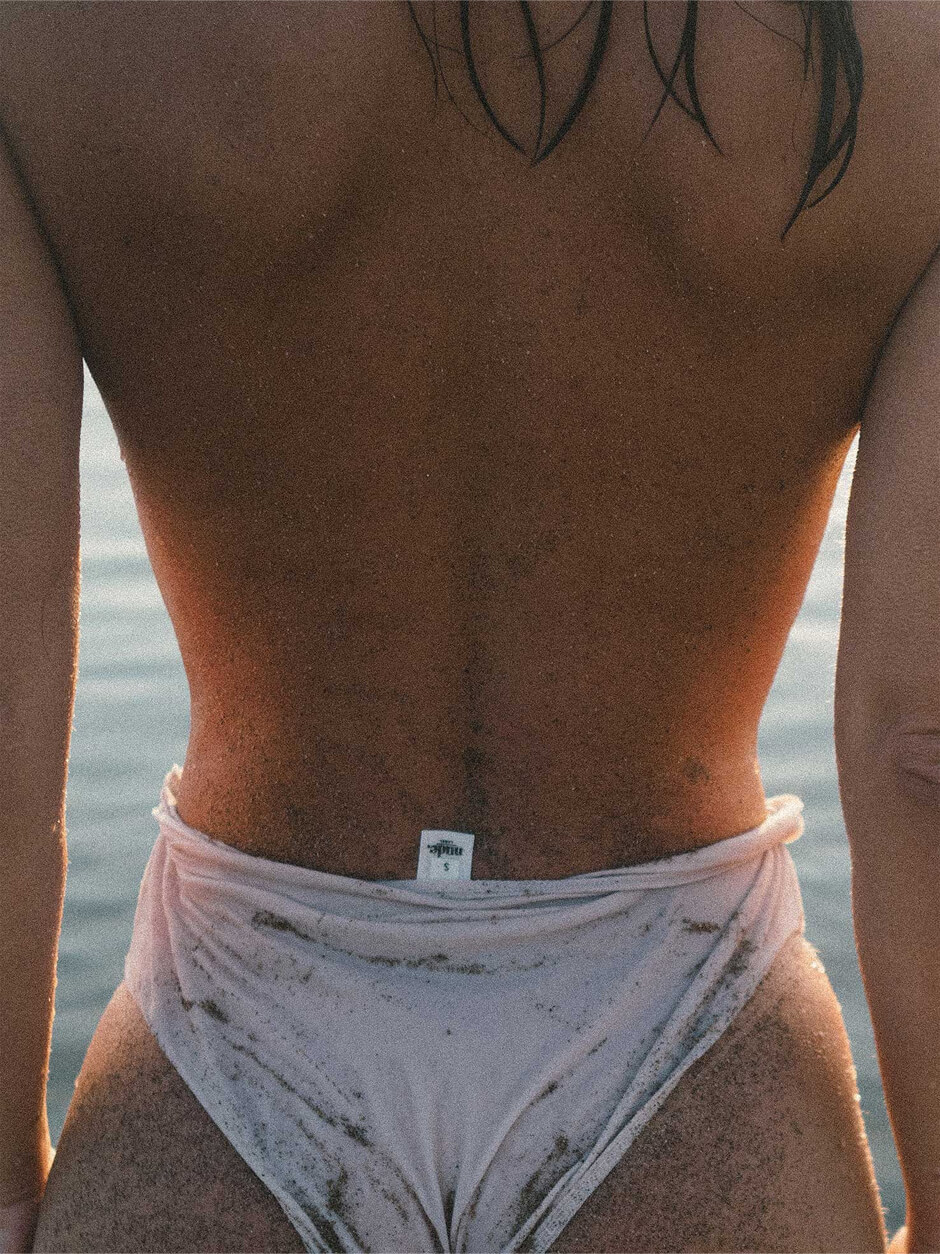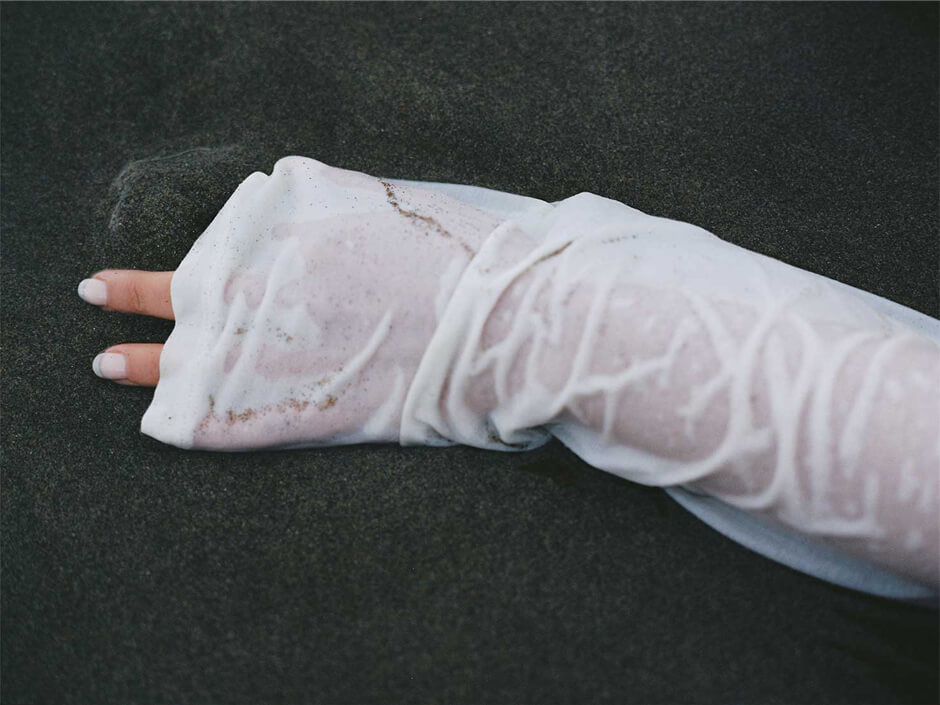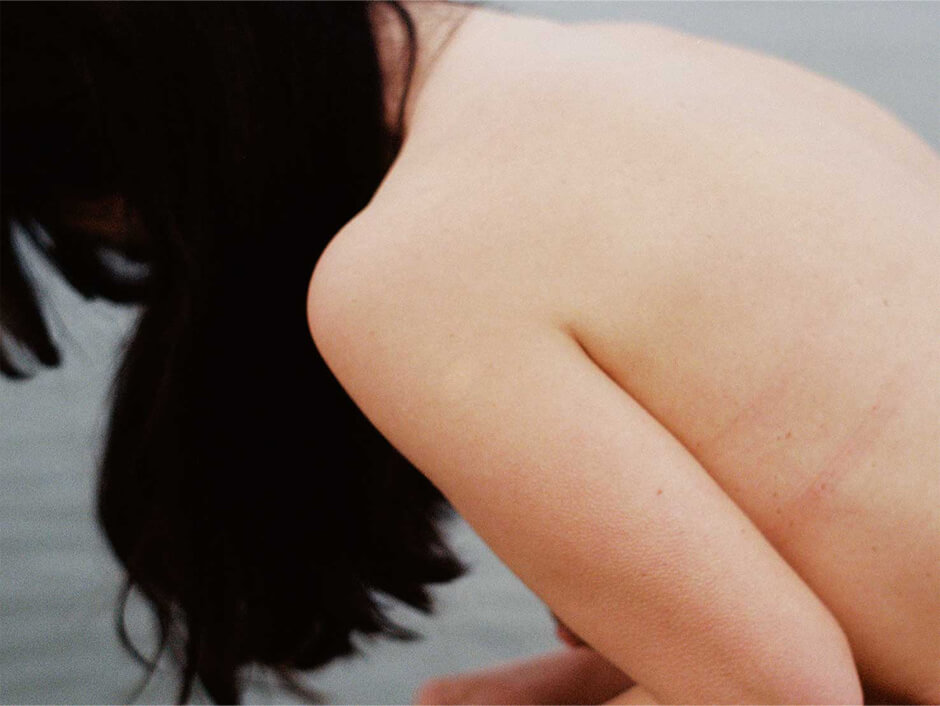 Photography by Nia Delfau
Models by Emma and Nathaly at Isla Management, Anastasia, Laura del Rio Franco and Laia Rafols



Nia Delfau/Photographer(Barcelona based)

「The sea of dawn(夜明けの海)」
この作品のテーマは官能性と遊び心、海と女性、そして幼少期の記憶です。
人々の物語や美しさ、純粋さにインスピレーションを得て制作しました。

撮影は女性たちを自宅に招き、親密で自然な手法で行いました。
家族、友人、アーティスト、あるいは私が出会って直ちに魅了された人たちです。

何人かには私たちの間にどのような繋がりを感じたかを手紙に書き、6時の朝食の席で手渡して読みました。
その後すぐに、夜明けの浜辺や海の中で撮影を行いました。

女性たちは皆キャラクターに入り込み、私の気分に合わせて演じる勇気を備えていたように思います。
日の出の光と色の中で、お互いを信じて自由に制作をすることで、他には何もいらないという感動を得ることができました。
彼女たちは私を写真家として、また1人の人間として、支えてくれたと感じています。


The themes of this works are sensuality and playfulness, the sea and the woman, and childhood memories.
I was inspired by the stories of people, beauty and purity.

I invited women to stay at my home and portray them in an intimate and natural way.
Either family, friends, artists or someone I just met and was fascinated by.

To some, I wrote a letter about how I saw the connection between us and handed over and read during an early six
o'clock morning breakfast together.
Shortly after that the photographs were taken on the beach or in the sea, usually at daybreak.

Women were brave enough to dare getting into the character and playing with my own mood and temper.
Working together with trust and freedom at sunrise with its light and colors there is a sensation of that here and now nothing else is needed.
These women have helped me as a photographer and as a person as well.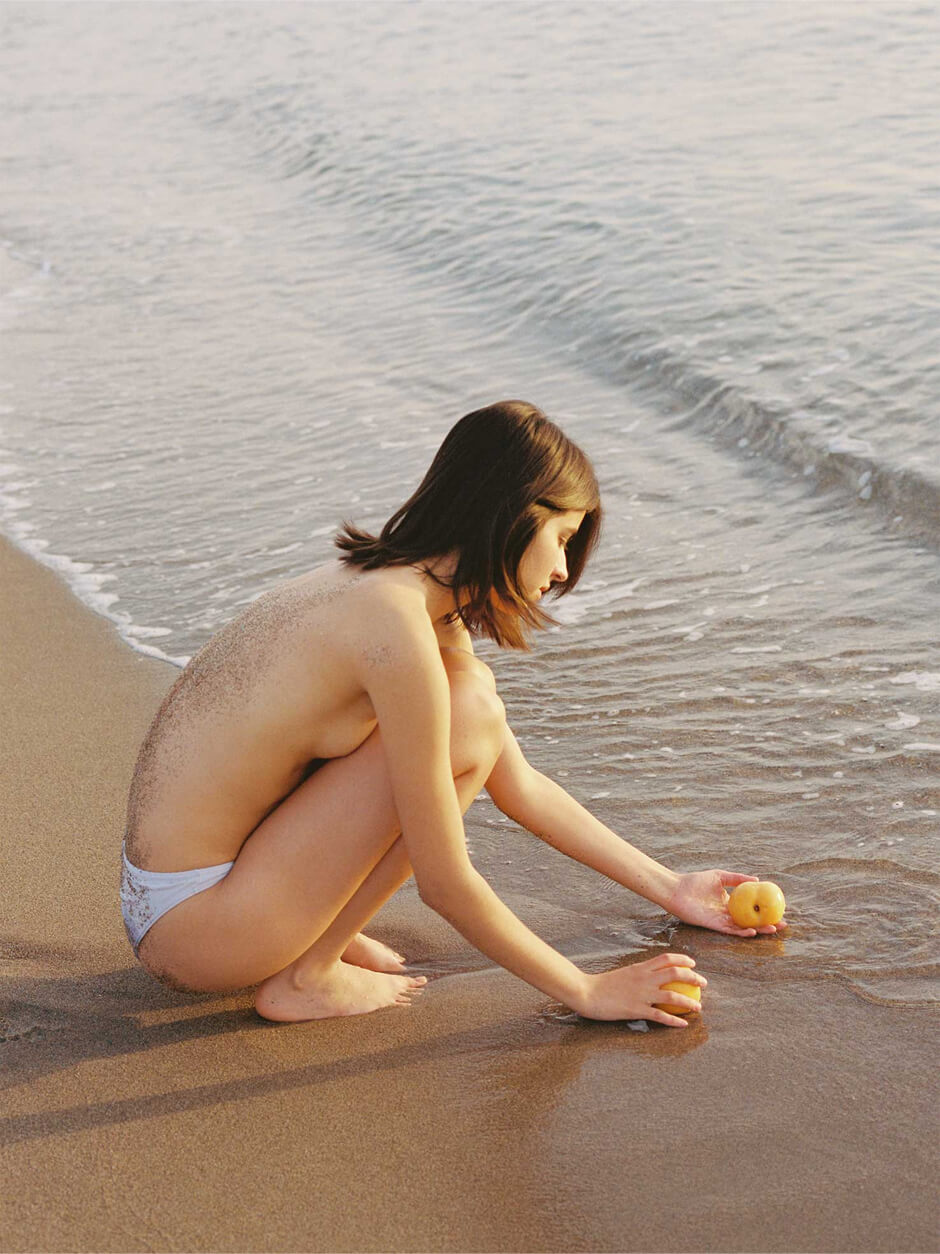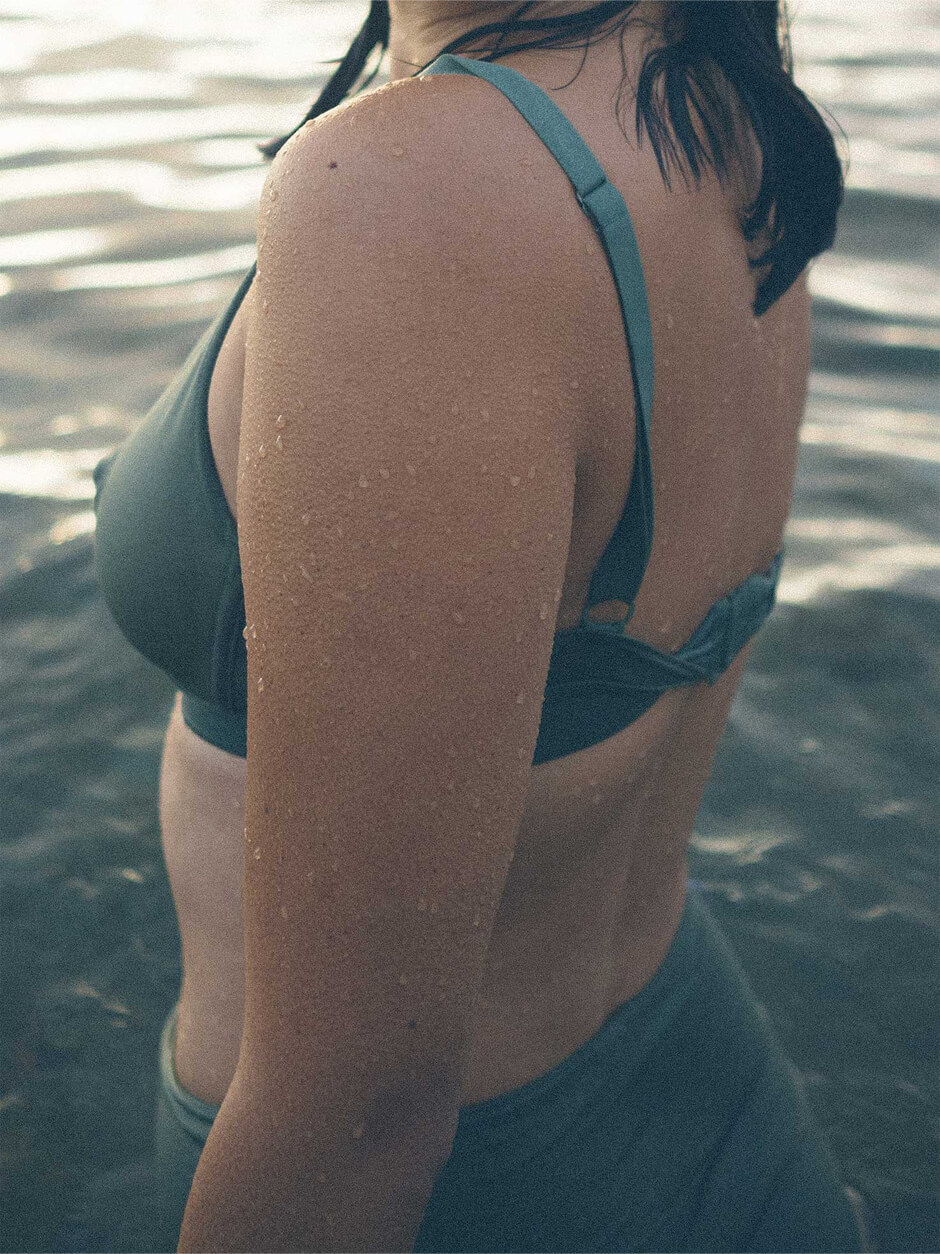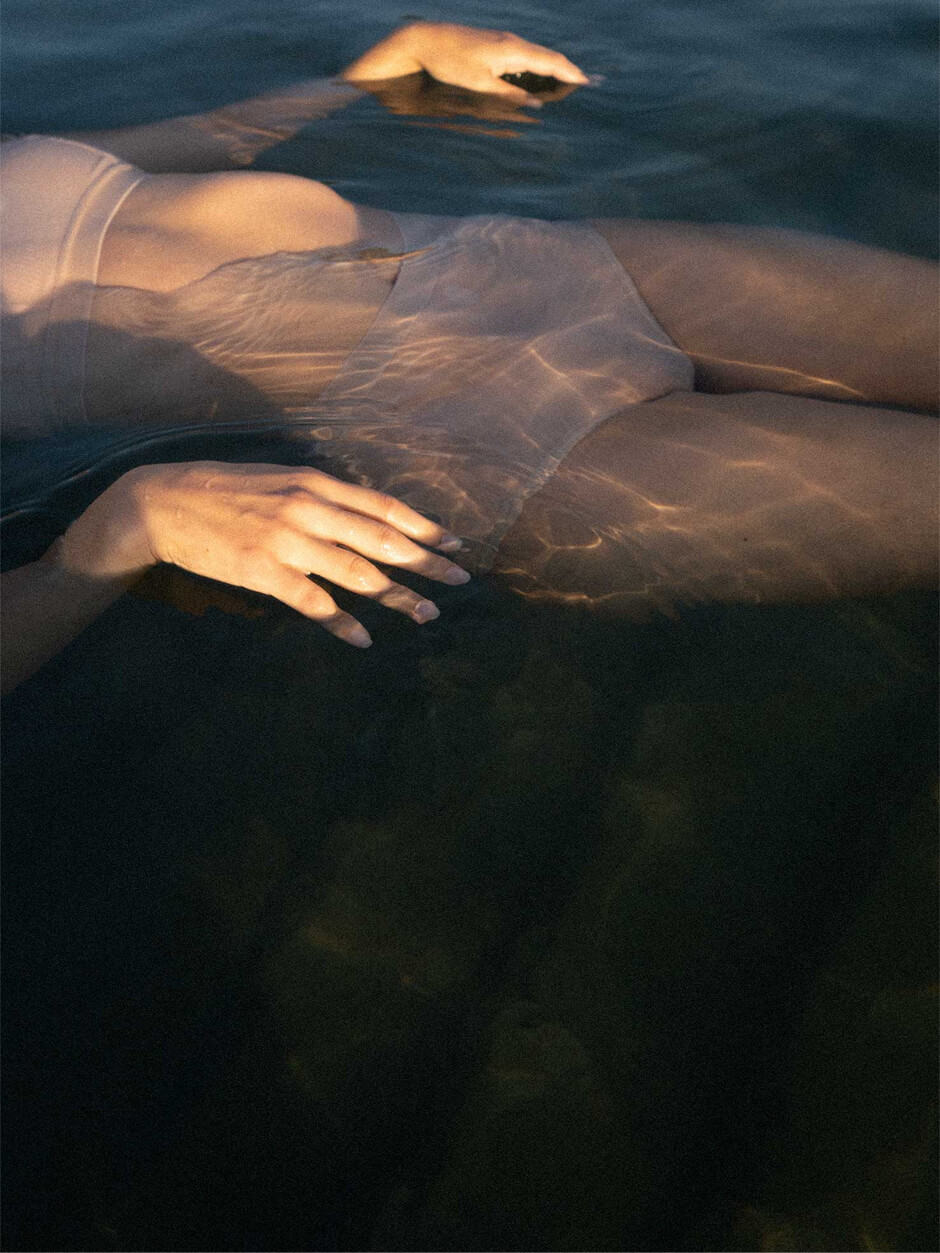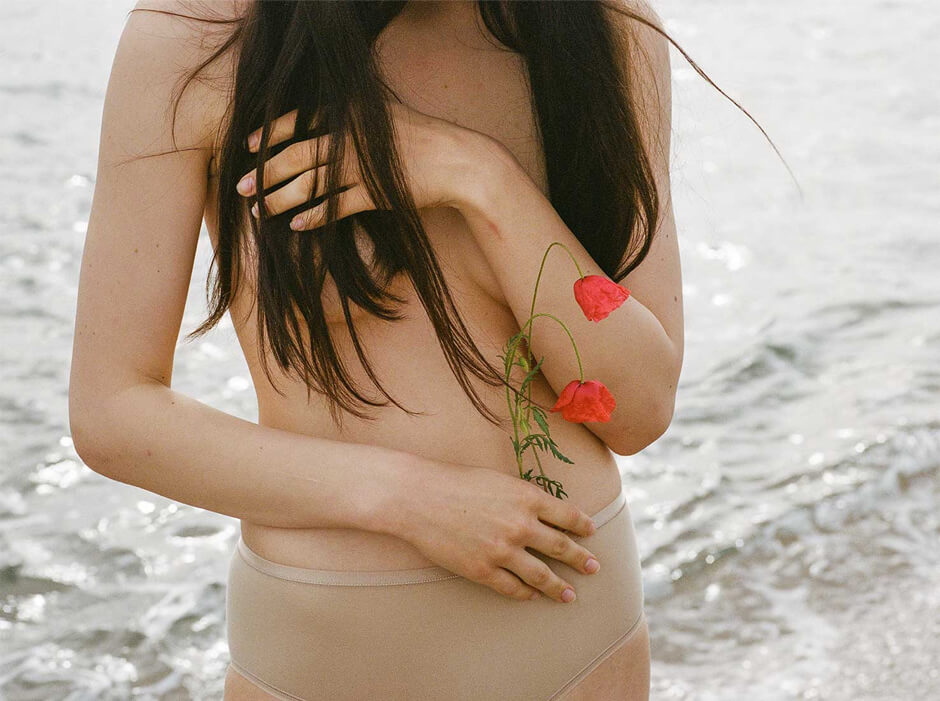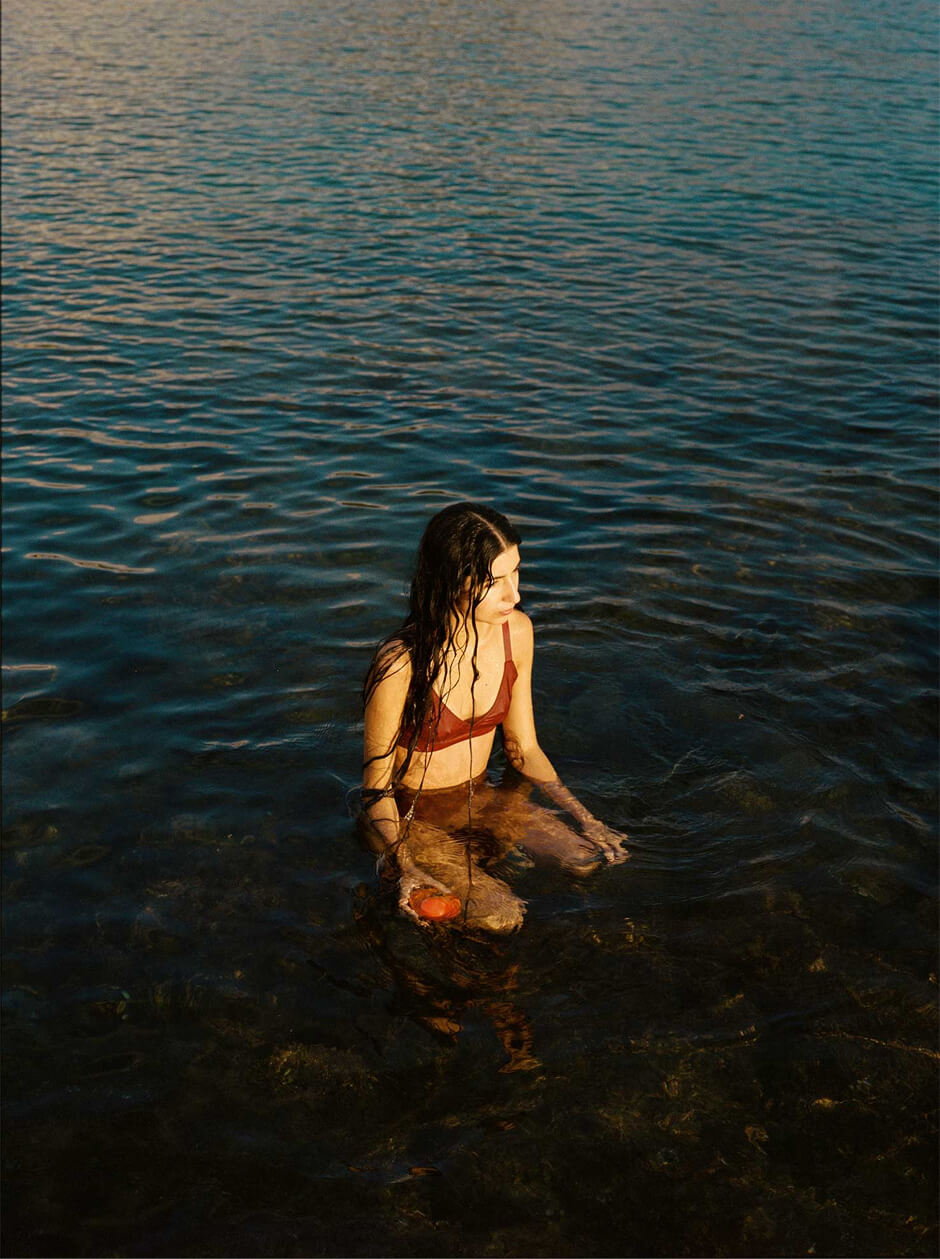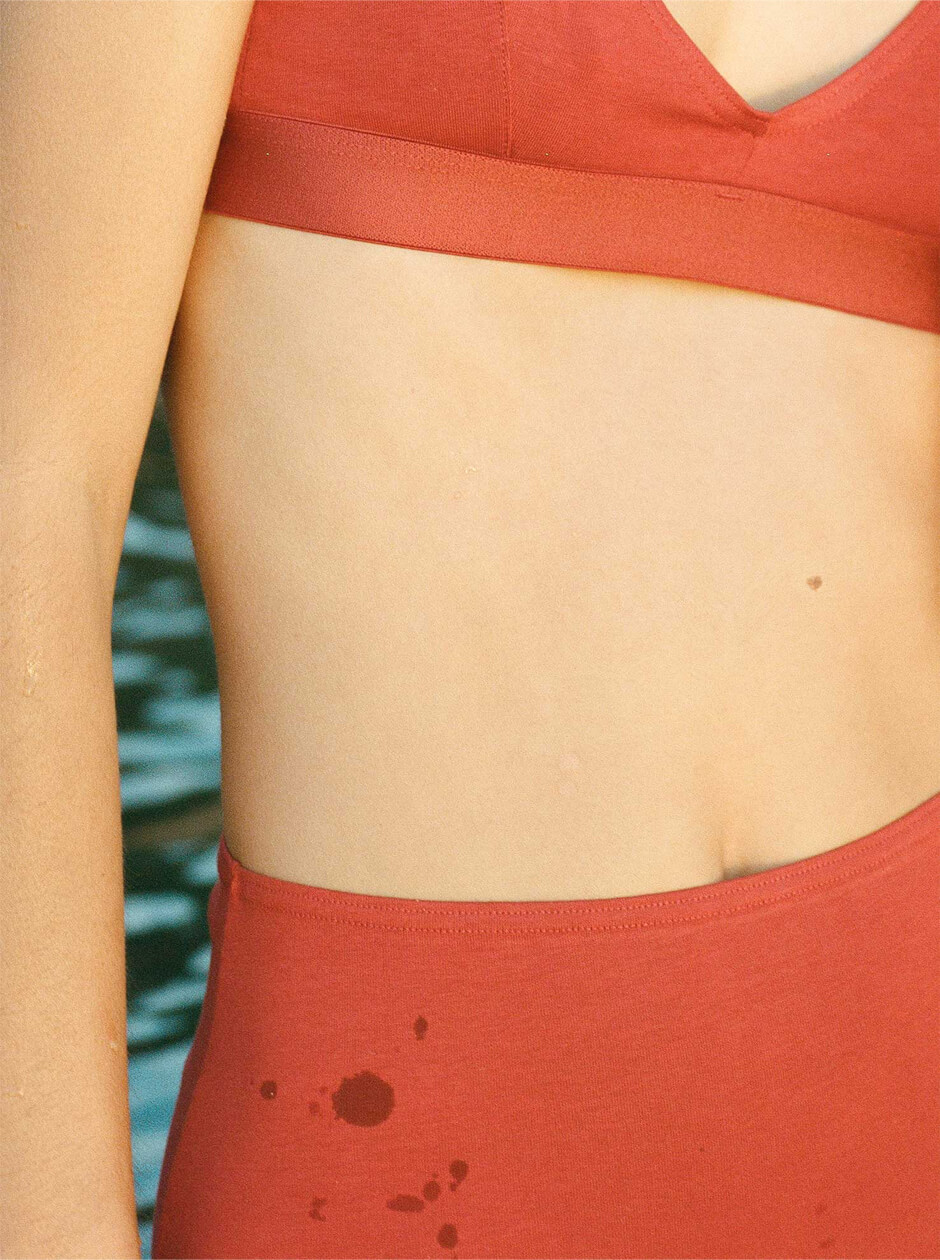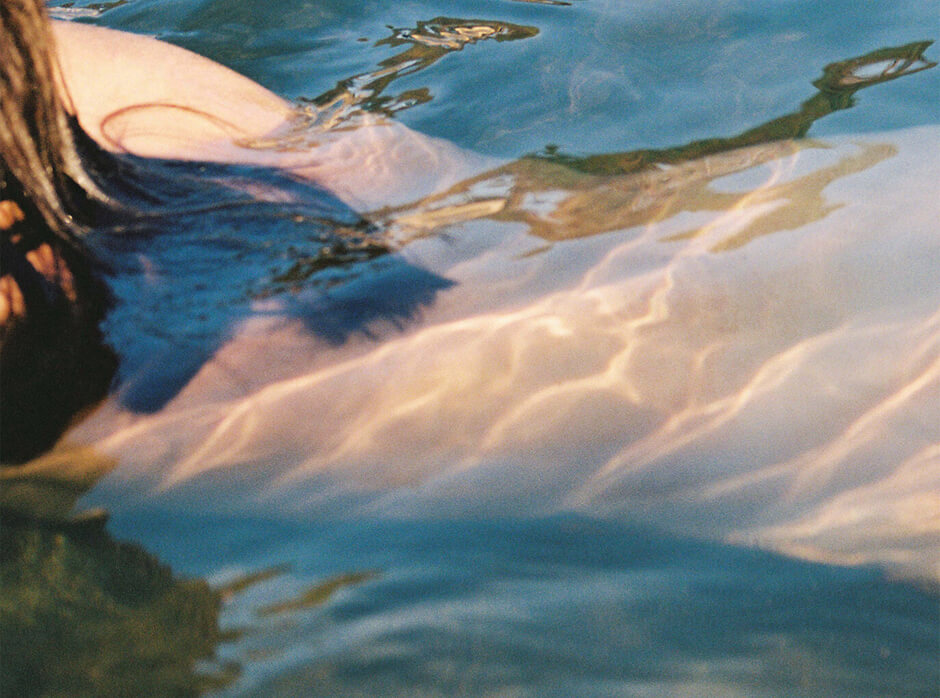 Nia Delfau:
バルセロナ出身のフォトグラファー。
横浪修に師事した後独立し、アートディレクター、エディトリアルデザイナーとしても活躍する。
2022年9月に初の個展「ESTE MAR」をBOOK AND SONSで開催。
現在、日本のフォトグラファーとともに「ESTE MAR」の新たなプロジェクトを準備中。
www.niadelfau.com

A photographer from Barcelona.
After studying under Osamu Yokonami, she became independent and also works as art director and editorial designer.
Her first solo exhibition "ESTE MAR" was held at BOOK AND SONS in September 2022.
She is currently preparing a new project for "ESTE MAR" with Japanese photographers.