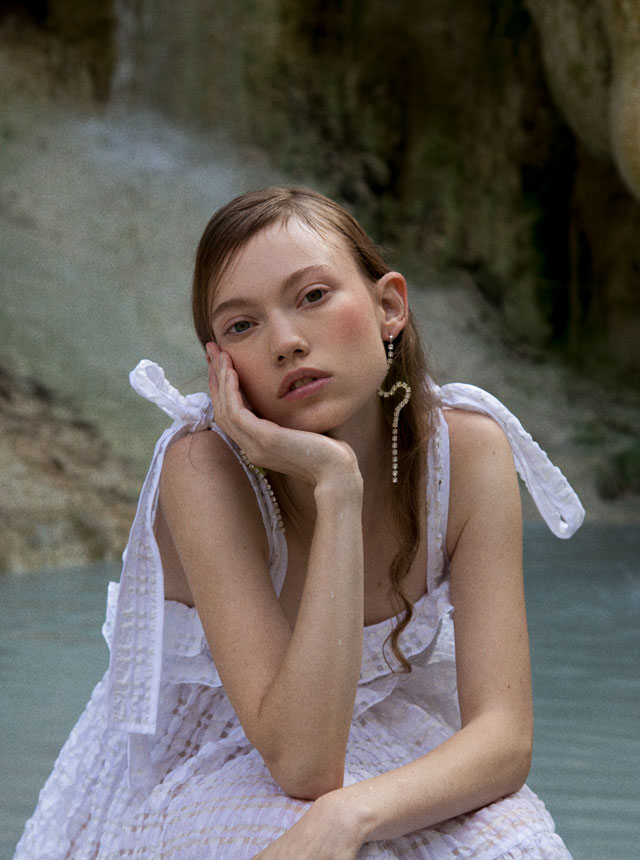 Top Photo:dress by CECILIE BAHNSEN, earrings by VANESSA SCHINDLER
Top Photo:dress by CECILIE BAHNSEN, earrings by VANESSA SCHINDLER
Encounter|Massimiliano Bolcioni & Federica Carlesi
新たな世界を秘める自然と人々の繋がり
「Encounter=出逢い。」

世界中に存在する、アーティストたちとの巡り合い。
多彩なクリエイターたちの才能を披露する場として、
彼らが表現する、瑞々しく、独創的な作品の中から
琴線に触れる作品を編集部がピックアップ。
選び抜かれた、個性豊かな感性に想像を巡らせて。


A uniquely precious encounter with artists from all over the world.
As a platform to exhibit and unveil the various talent, Lula JAPAN's editorial team have selected the most vivid and genuine works from artists around the world.
Entrust your heart to this creative and unique new sensibility.
No.112 "Re-connection"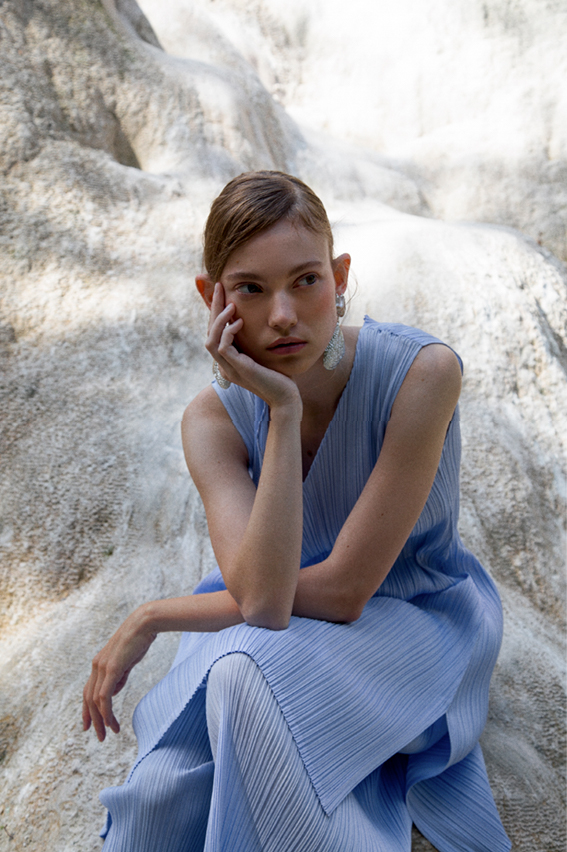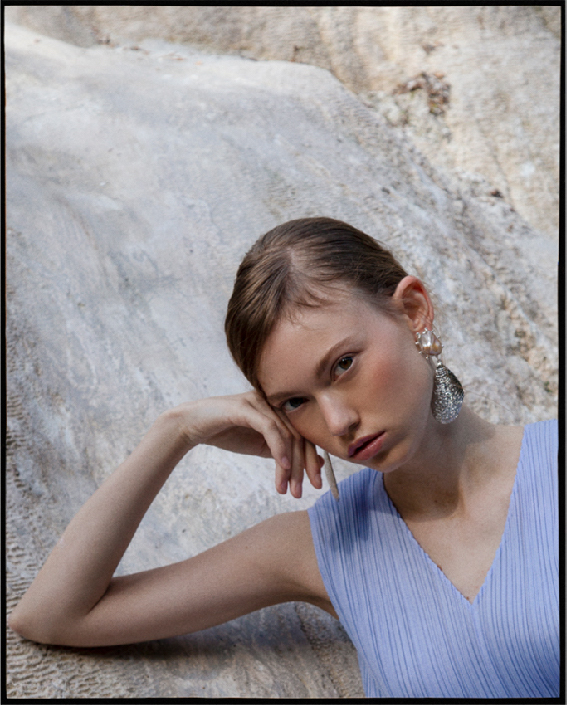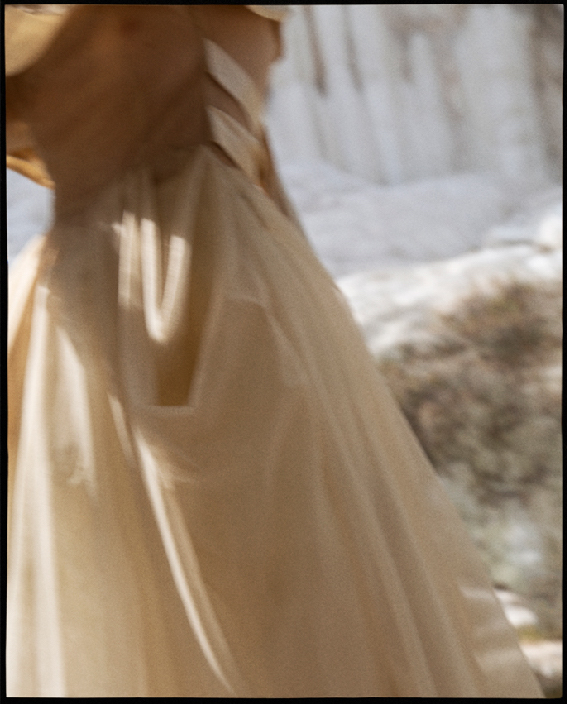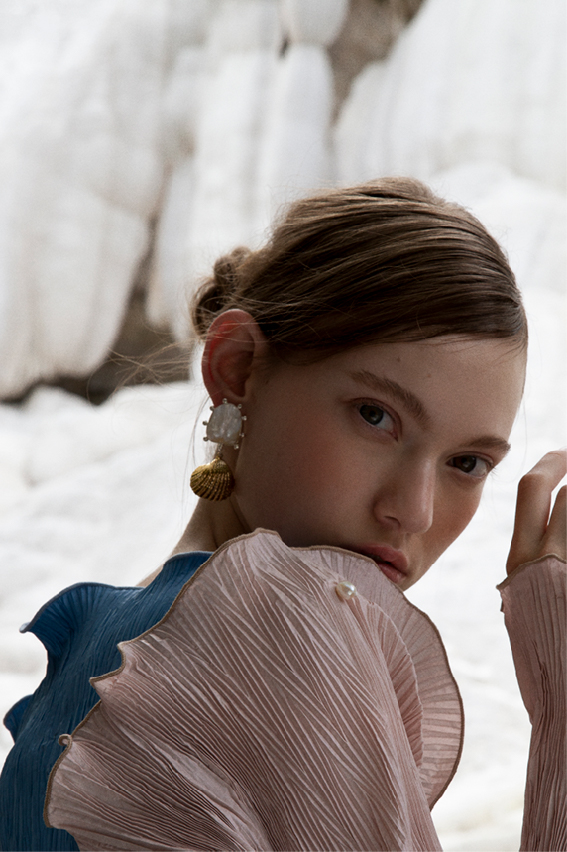 Photography by Massimiliano Bolcioni
Styling by Federica Carlesi
Hair and Make up by Matilde Caprilli
Model by Csenge Popa at D'Management Group
Styling assistant by Lehanna Laurent



Massimiliano Bolcioni & Federica Carlesi /Creative Duo
(Italy and Paris based)

「Re-connect with Reality (自然との繋がり)」
関係性を再構築する行動と、再建された状態を表す「re-connection」という言葉。
それは自らの人生において、自然という主要なものから繋がりを築き直す方法です。

私たちは、人々が現実とのコネクションを見直し、自然とより深いコネクションを築くことによって日々の生活を見返すことができ、新しい世界を創り上げる機会が生まれると思っています。


Re-connection is the act or result of restoring a connection, the state of being reconnected.
A way to reconnect yourself with nature starting from the primary things in your life.

A way to be in touch with reality again and slowly begin to rebuild a deep connection between human - nature, approaching the everyday life differently and shape a new world.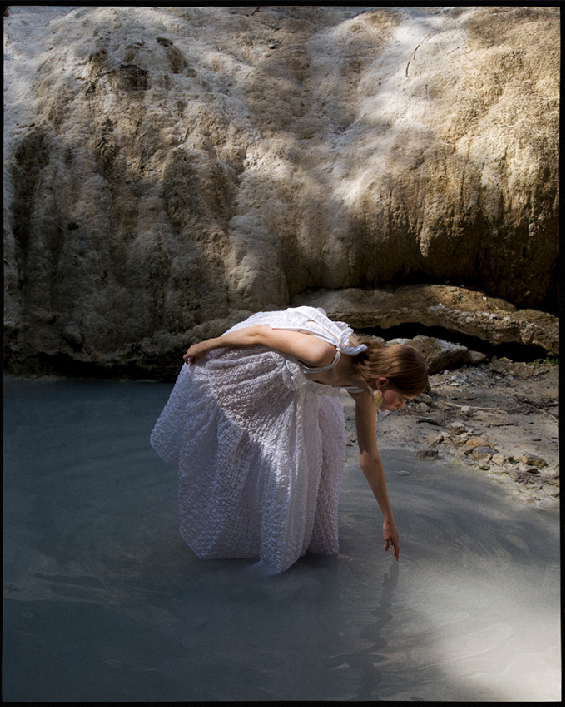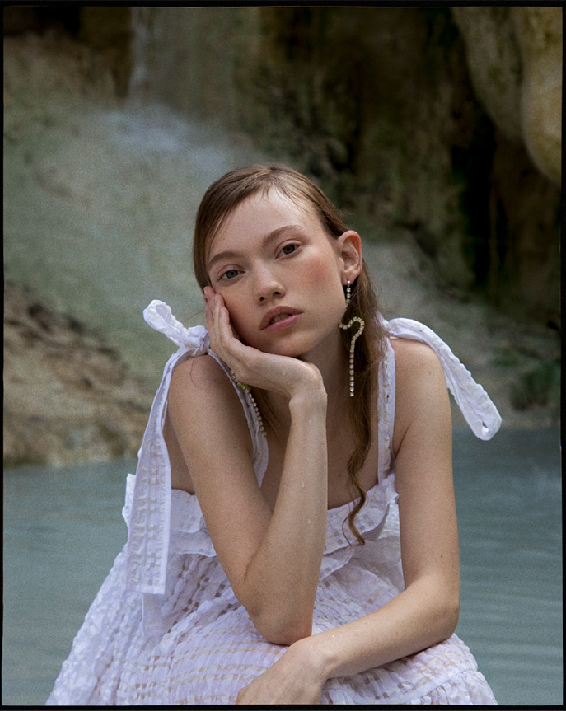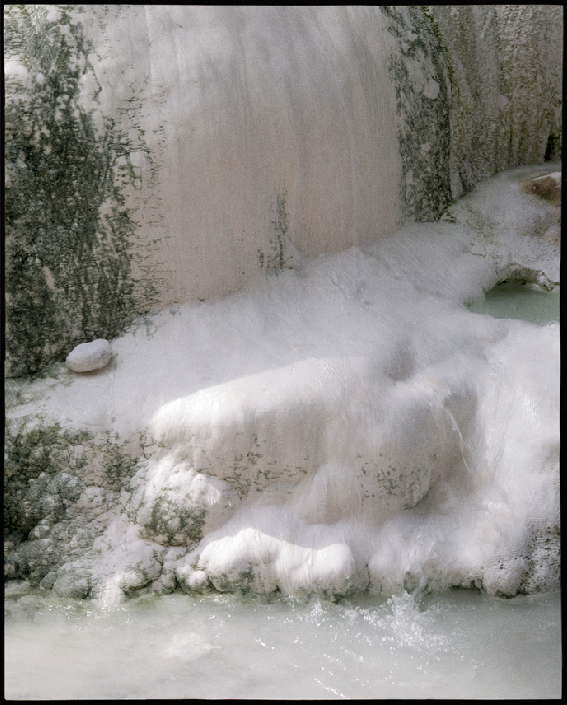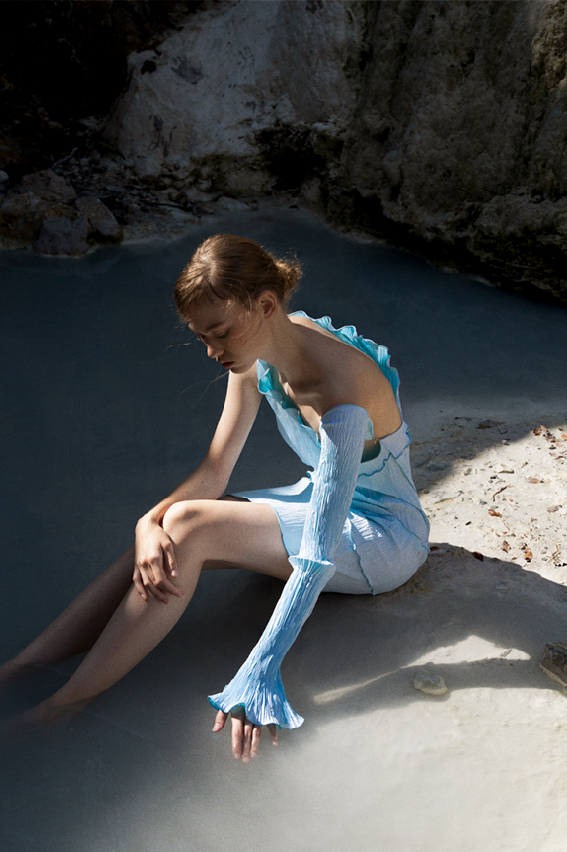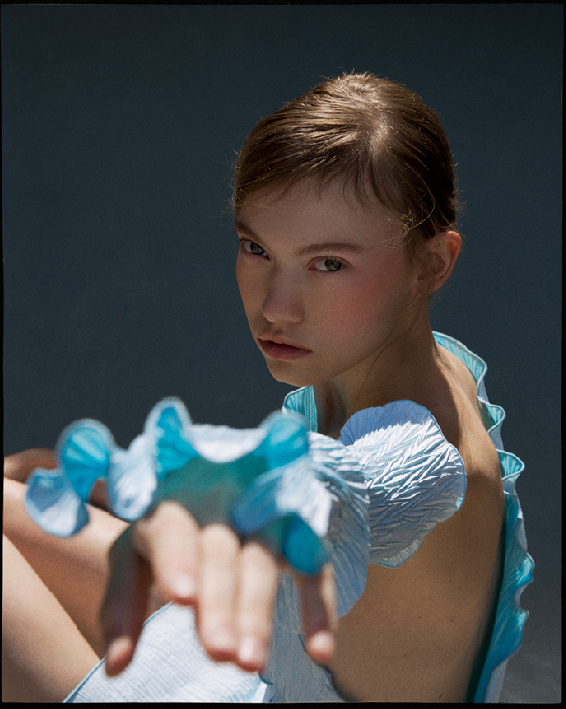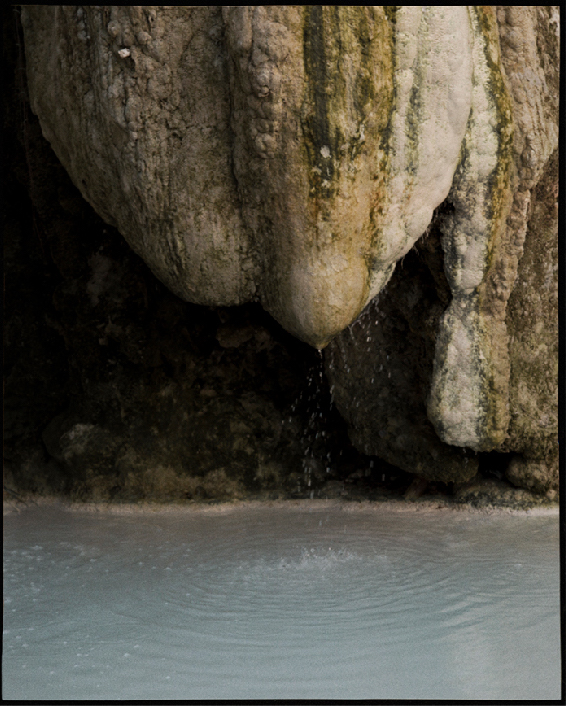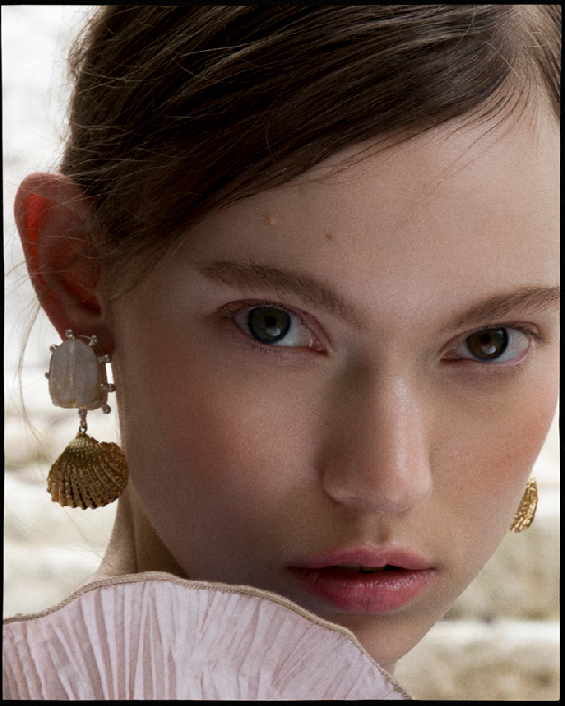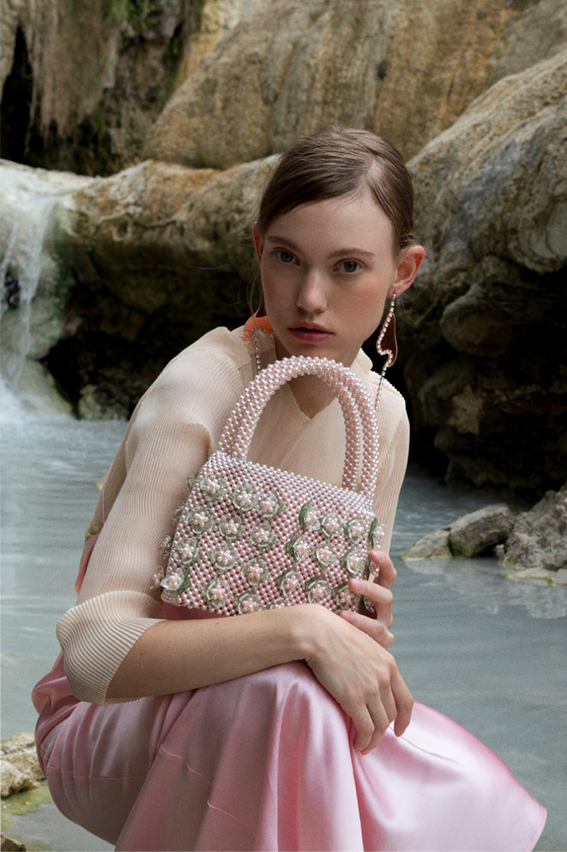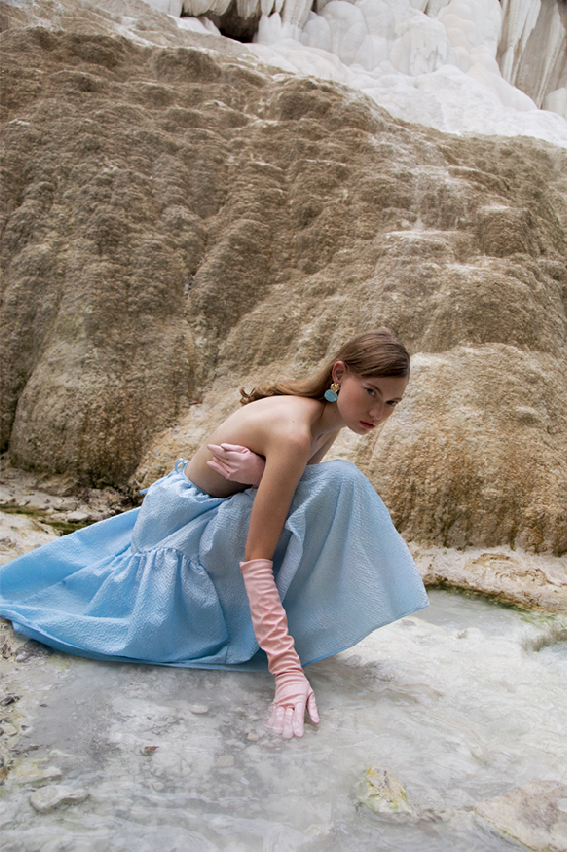 Massimiliano Bolcioni & Federica Carlesi:
イタリアとパリを拠点に活躍するスタイリストとフォトグラファーのデュオ。
デザインと内装建築に強い関心を持つ2人は、物の姿と形状に影響されながら、フェミニンで実験的な作品を手掛ける。
現在は、さまざまな新プロジェクトに挑戦しながら、芸術的な直感を極めるためにブランドのクリエイティブディレクションを担当している。
www.massimilianobolcioni.com
www.instagram.com/carlefeder/

Duo of stylist and photographer raised in the Italian countryside and now based between Italy and Paris.
Their work is both feminine and experimental and shows a strong influence of shapes due to their deep passion for design and interior architecture.
They are currently working on a lot of new interesting creative projects and creative directing for new brands where they aim to develop their artistic intuition.