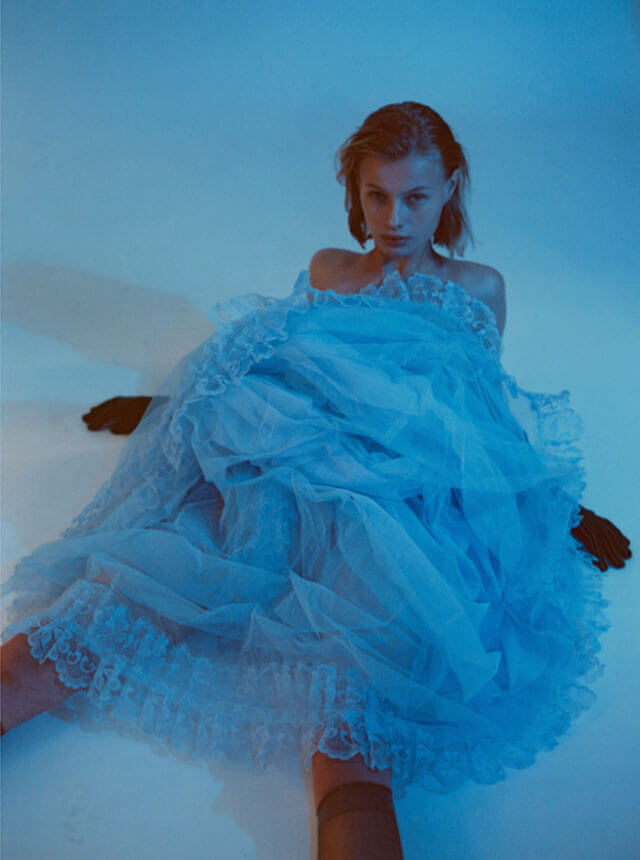 Top Photo:dress by MM6 MAISON MARGIELA, tights by MAISON MARGIELA
Top Photo:dress and gloves by Y/PROJECT, socks by WOLFORD
Encounter|Javier De Pardo
Antonio Machadoの詩より
「Encounter=出逢い。」

世界中に存在する、アーティストたちとの巡り合い。
まだ花を咲かせる前の、若きクリエイターたちの才能を披露する場として。
彼らが表現する、瑞々しく、独創的な作品の中から
琴線に触れる作品を編集部がピックアップ。
選び抜かれた、フレッシュな感性に心を委ねて。


A uniquely precious encounter with artists from all over the world.
Like flowers before they bloom; as a platform to exhibit and nurture young talent, Lula JAPAN's editorial team have selected the most vivid and genuine works from artists around the world.
Entrust your heart to this creative and fresh new sensibility.
No.76 "Butterfly Metamorphosis"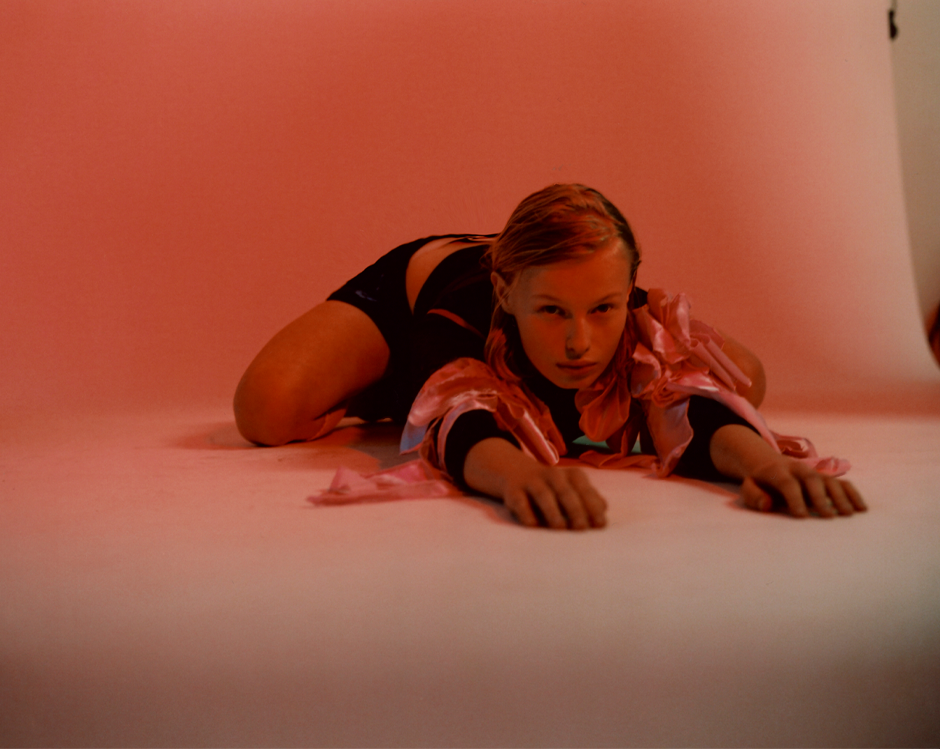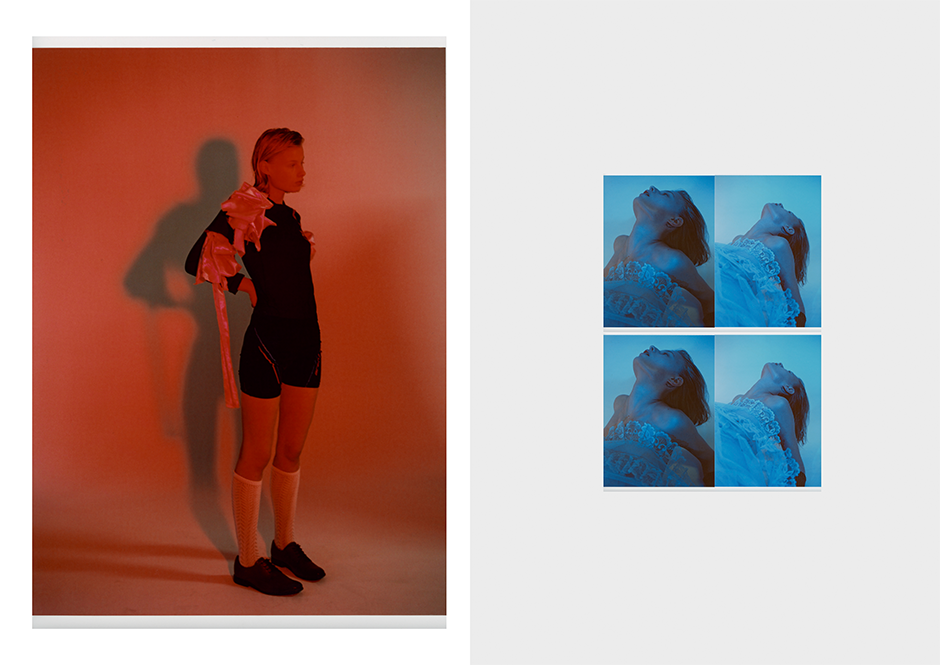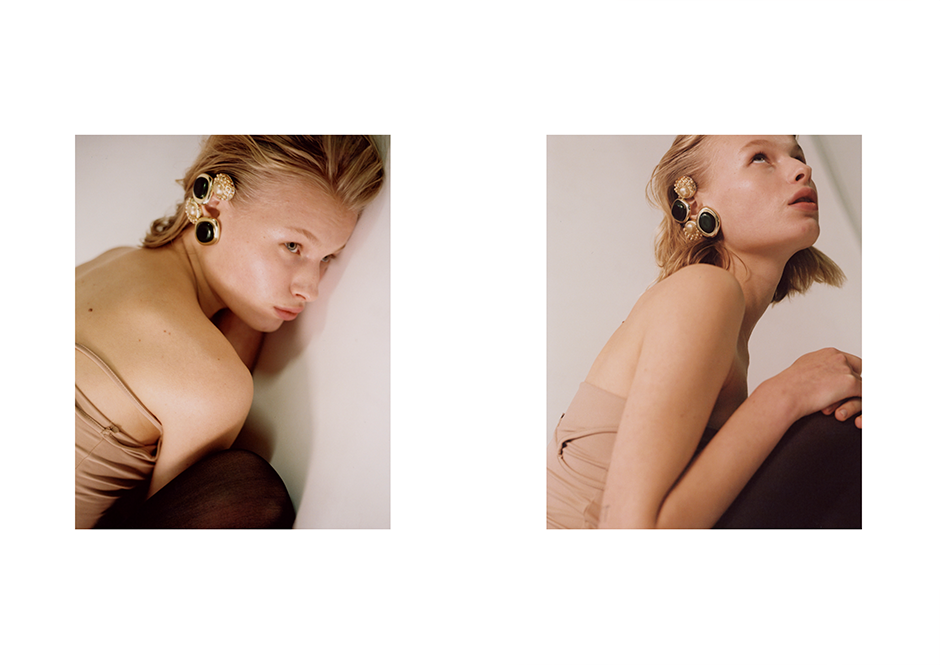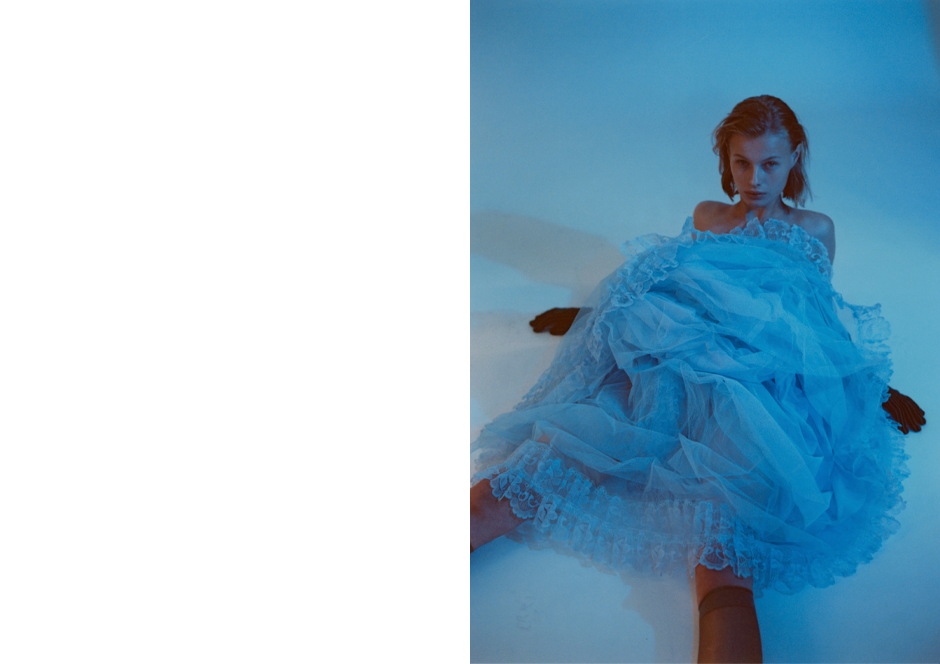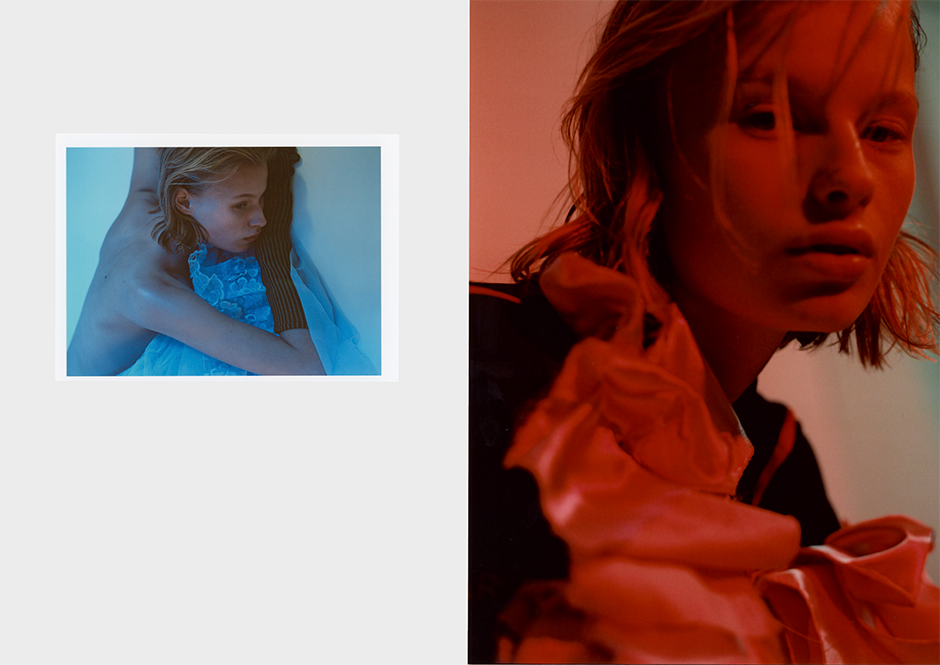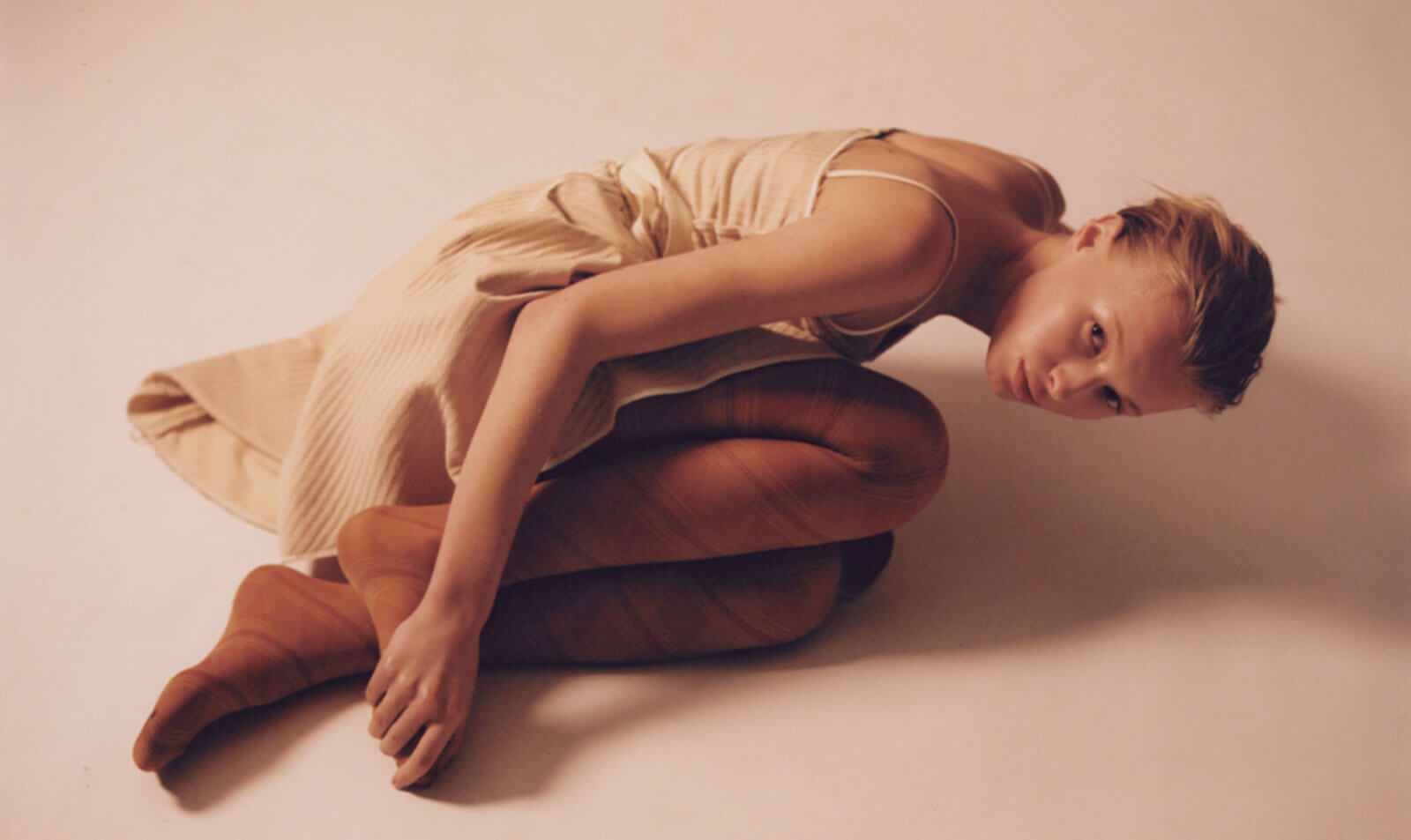 Photography by Xavier Casanueva
Styling, Direction by Javier De Pardo
Hair and Make up by Maida Cardemil
Model by Hanna Kamelina at Viva models



Javier De Pardo / Stylist (London and Barcelona based)

「Lonely Mountains(孤独な山々)」
あなたは蝶々ですか?
深い渓谷の甘酸っぱい頂点、
そして孤独な山々の魂。

あなたが生まれるために、
ある日、魔法の杖で石の嵐に沈黙するように命じられた妖精。
そしてあなたが飛ぶために、山々を鎖で繋いだ。
橙色と黒色、ブルネットとゴールドの野生の蝶が、
ローズマリーの上で羽を折ったり、積極的に太陽と戯れたり、
十字架につけられた太陽光線の上で飛び回っていたり。

田舎で育った野生の蝶や、山の蝶、
誰もあなたの色を塗っていない。あなたは自分自身の色と翼とともに生きていく。
空中や陽射しの下、はたまたローズマリーの上で、とても自由に、時には塩辛く…!
Juan Ramón Jiménezが、聖フランシスコのリラをあなたのために弾くように。

Antonio Machadoの詩「Mariposa de la Sierra」より


Isn't it you, butterfly,
the soul of these lonely mountains, of its deep ravines
and from its sour peaks?

For you to be born,
with his magic wand
to the storms of the stone, one day, a fairy ordered to silence,
and chained the mountains
for you to fly. Orange and black, brunette and gold, wild butterfly,
on the rosemary folded the wings or, voluntarily, playing with the sun,
or on a crucified sunbeam.

Wild and country butterfly, mountain butterfly,
nobody has painted your color; you live your color and your wings
in the air, in the sun, on rosemary, so free, so salty…! That Juan Ramón Jiménez
press for you his Franciscan lyre.

Translation from Antonio Machado's poem 'Mariposa de la Sierra'



Javier De Pardo:
南スペイン生まれ、現在はロンドンとバルセロナに拠点を置くスタイリスト。
VOGUEやL'OFFICIEL、T Magazineなど幅広い分野で活躍中。
繊細で幻想的なスタイリングが鑑賞者を惹きつける。
models.com/people/javier-de-pardo

Born in the south of Spain, and currently based between London and Barcelona.
He works with prominent magazines as VOGUE, L'Officiel ,T Magazine and many others.
Her delicate and wondrous aesthetic both intrigues and captivate viewers.