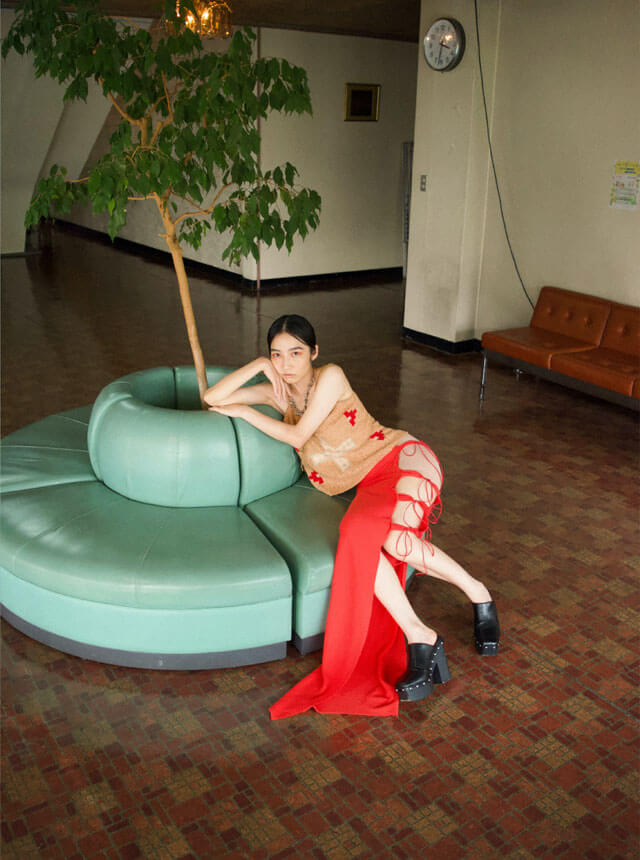 top by RALPH LAUREN, shoes by SLY, skirt stylist's own
Encounter|Erika Tanaka
覚めない夢であってほしい儚いひと時の物語
「Encounter=出逢い。」

世界中に存在する、アーティストたちとの巡り合い。
多彩なクリエイターたちの才能を披露する場として、
彼らが表現する、瑞々しく、独創的な作品の中から
琴線に触れる作品を編集部がピックアップ。
選び抜かれた、個性豊かな感性に想像を巡らせて。


A uniquely precious encounter with artists from all over the world.
As a platform to exhibit and unveil the various talent, Lula JAPAN's editorial team have selected the most vivid and genuine works from artists around the world.
Entrust your heart to this creative and unique new sensibility.
No.117 "Romance"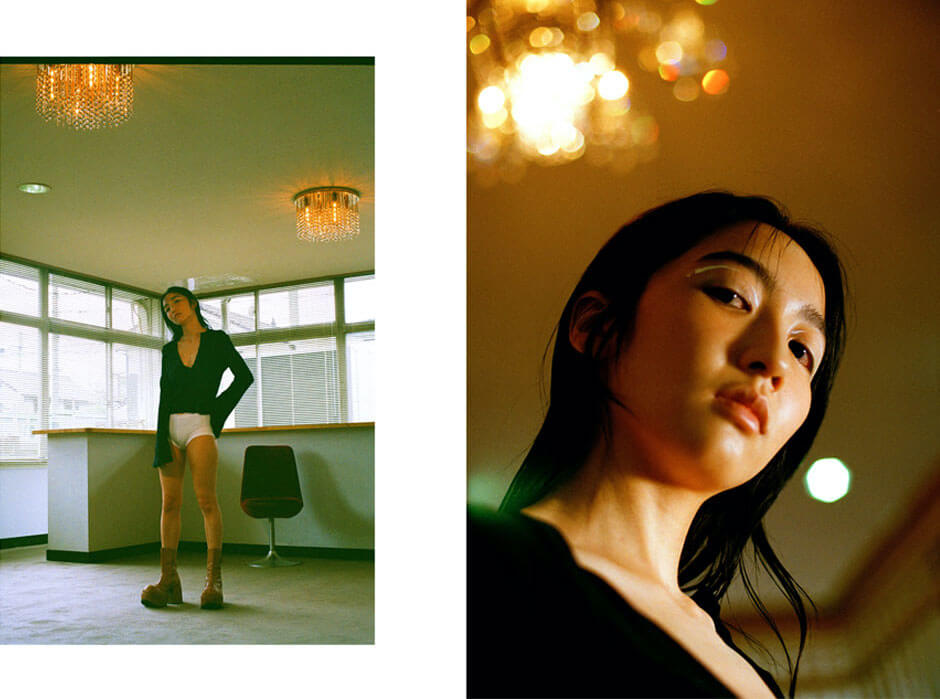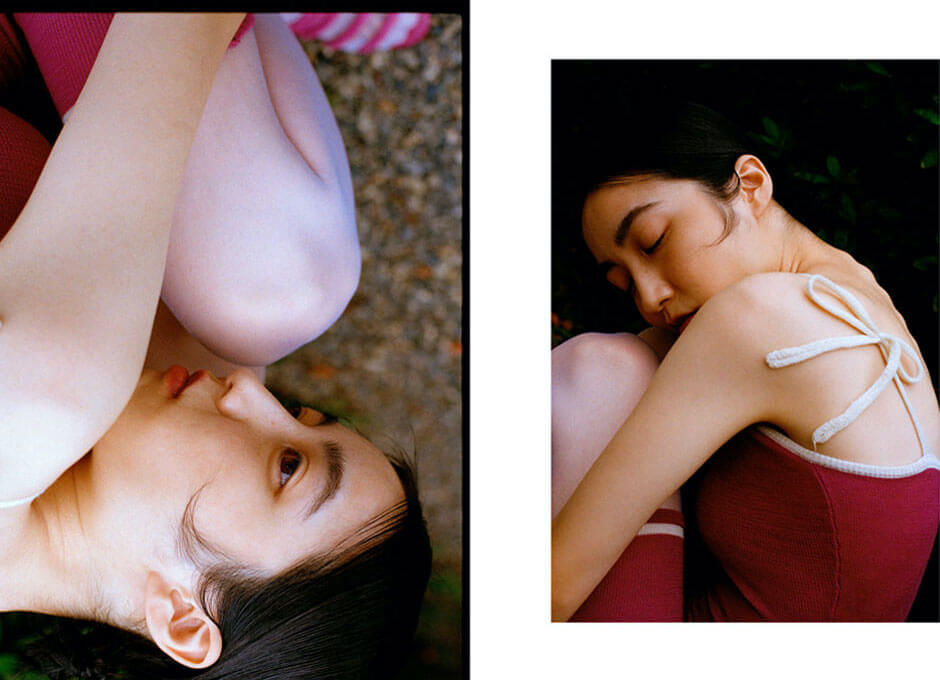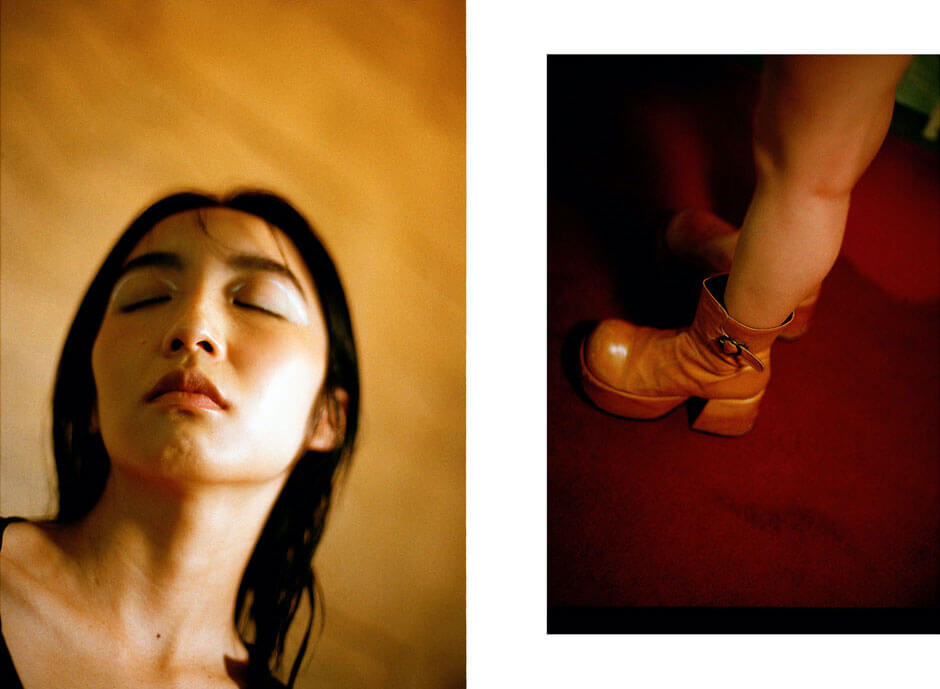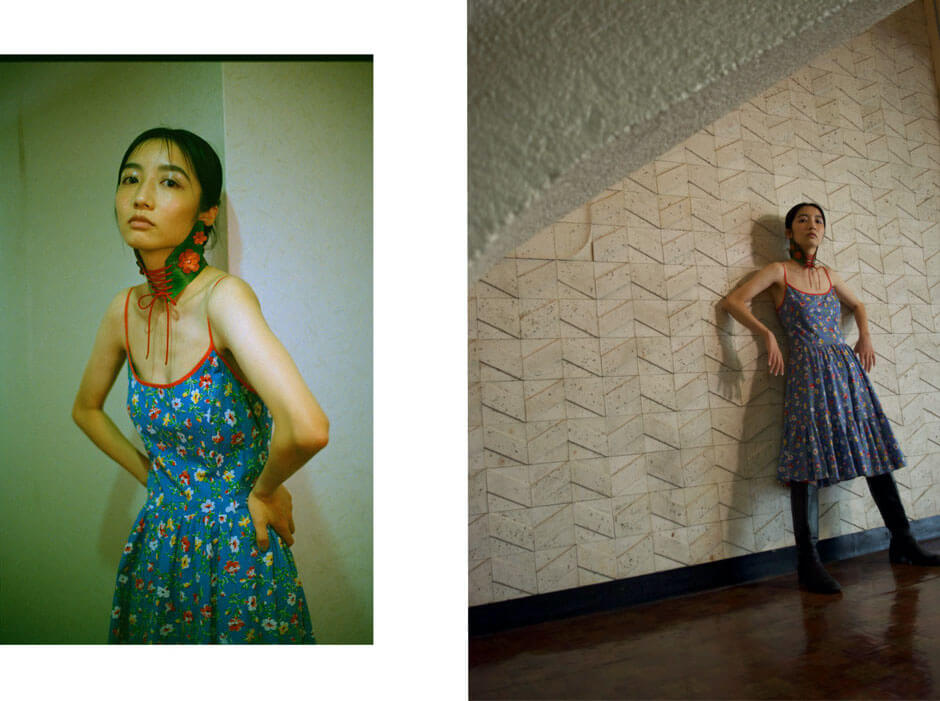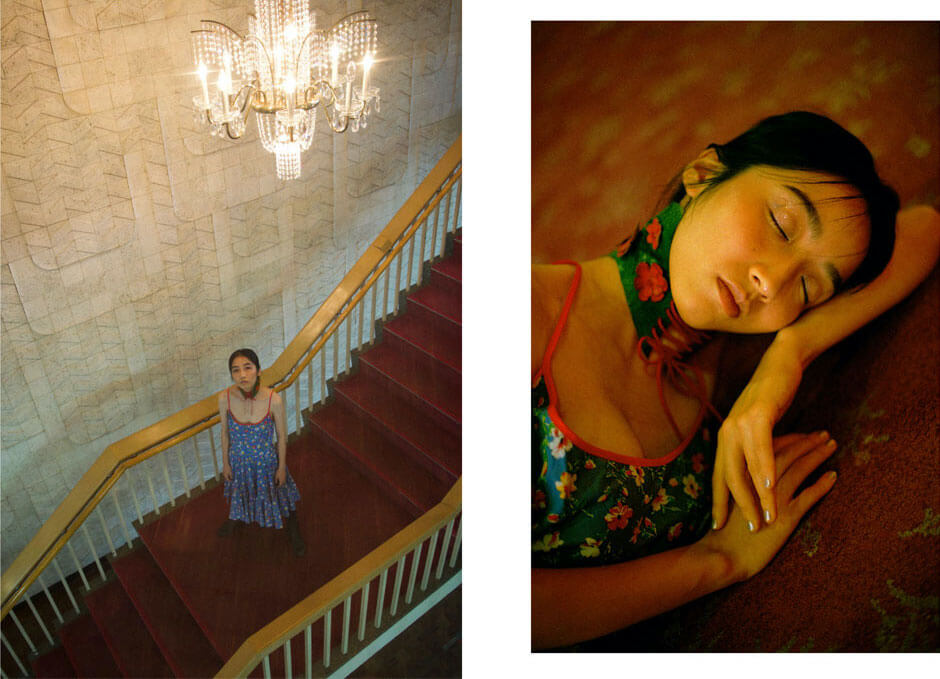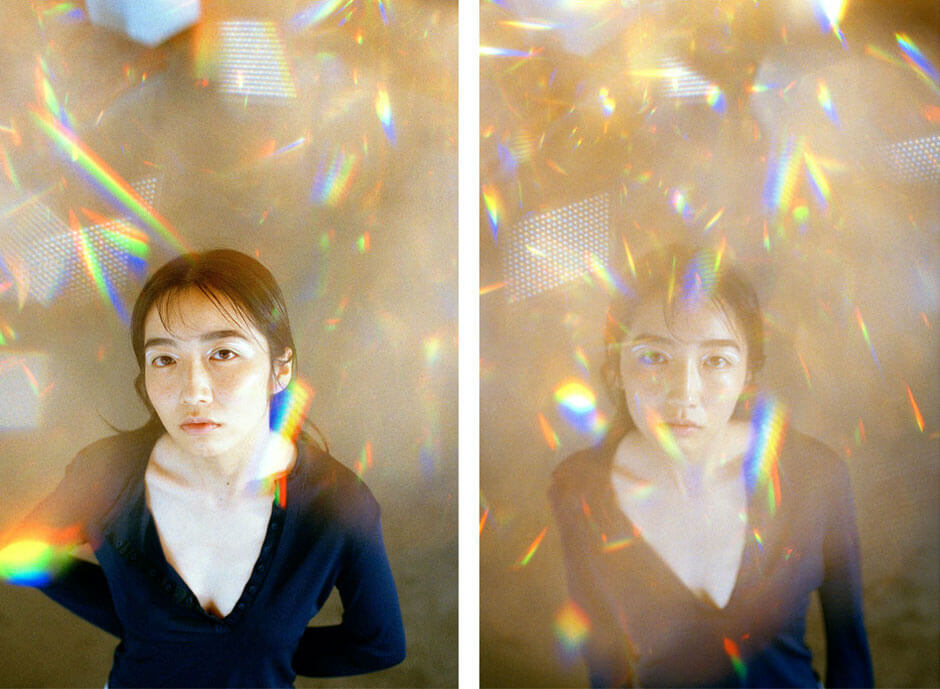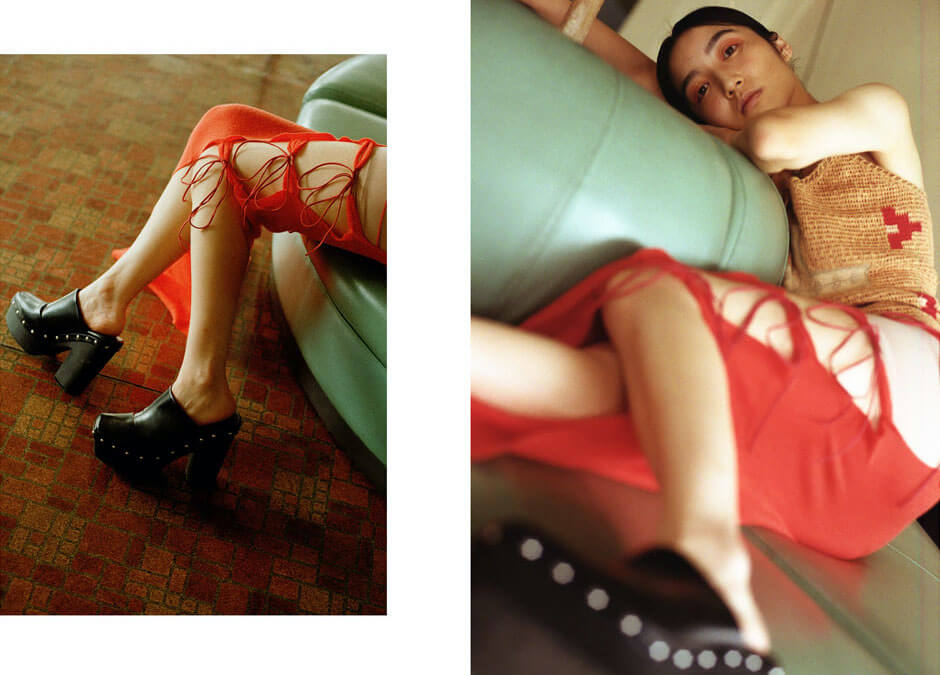 Photography by Shiori
Styling by Ryo Shibakusa
Hair and Make up by Kyoka Susa
Model by Ino
Production by Erika Tanaka



Erika Tanaka/Art Director
(Tokyo based)

「Summer Fascinations(夏のロマンス)」
夏の始まりはとても慌ただしかった。
気づいた時には呆気なく、私は彼女に心を奪われていた。
彼女は、まるで燦々と照る太陽のように鋭く美しい。
彼女は空と戯れては、いたずらっぽく微笑んだ。


The beginning of this summer was very busy.
I was fascinated by her all too soon.
She is beautiful as if she were the blazing sun.
She smiled mischievously by larking about in the sky.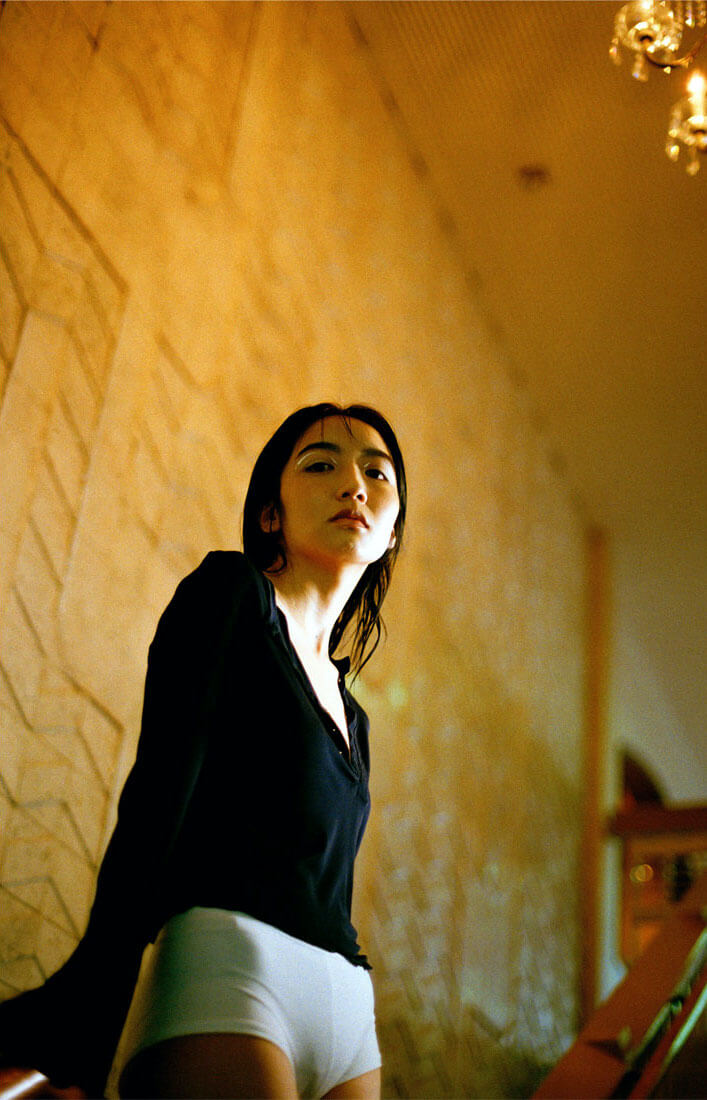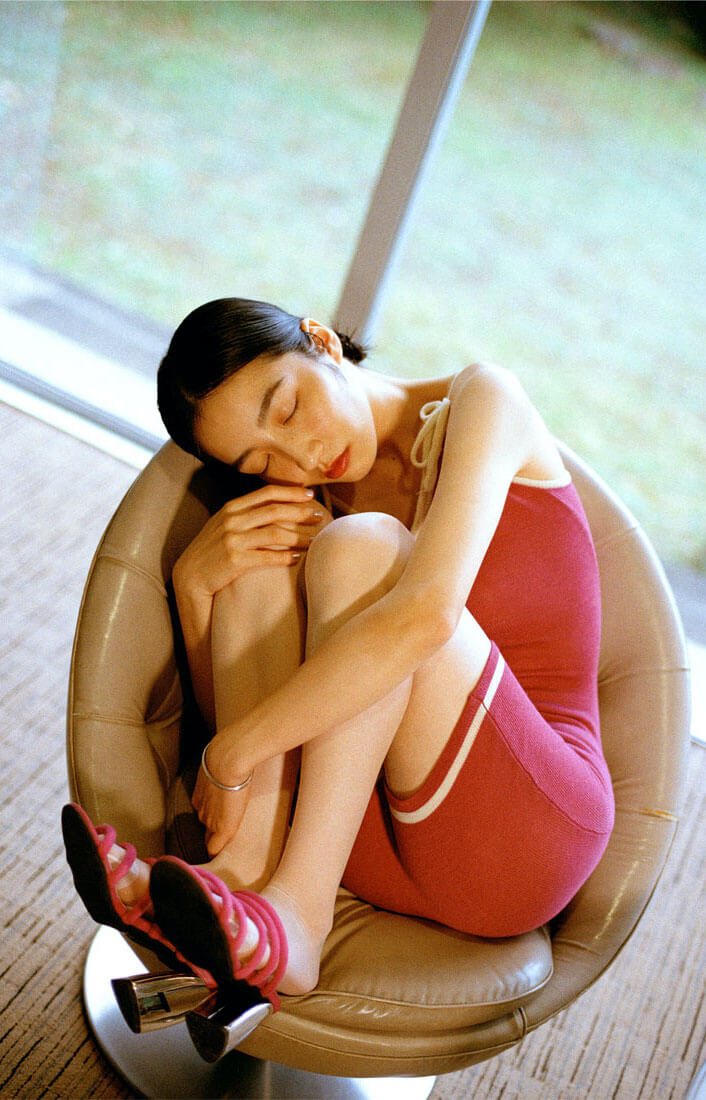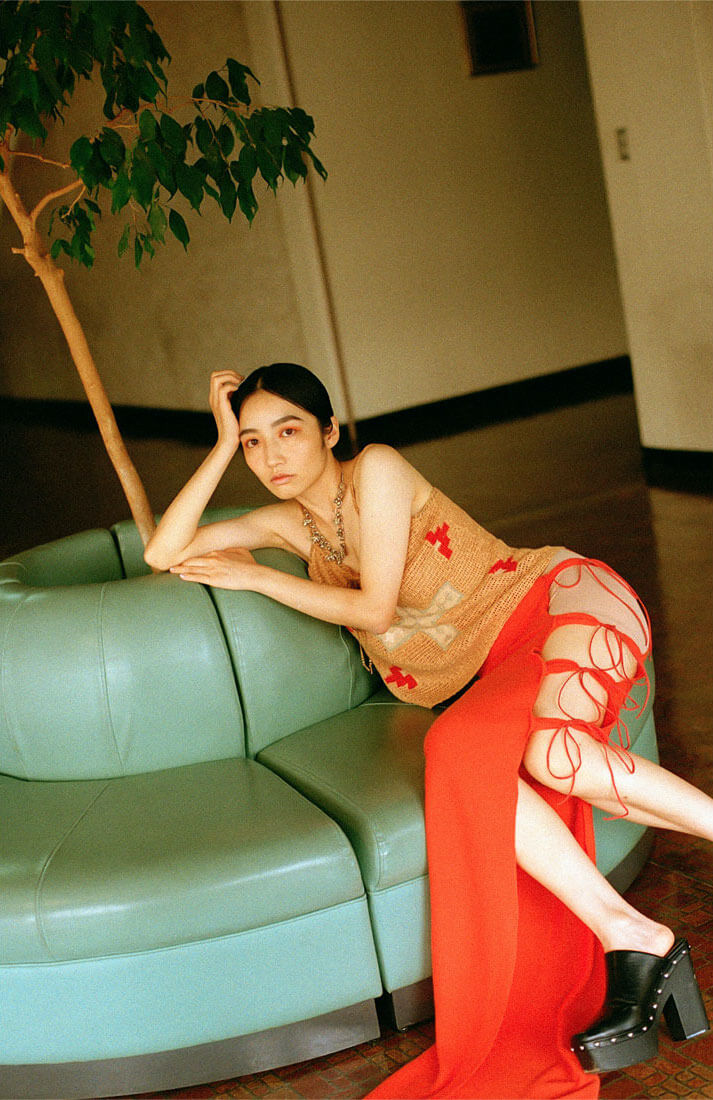 Erika Tanaka:
東京を拠点に、グラフィックデザインをメインにエディトリアルデザイン、アートディレクションなどを手掛けるアーティスト。
2018年より独立し、ファッションブランドのヴィジュアル作りからカタログ制作を中心に活動。
近年はパーソナルワークにも力を入れ、2020年より「ロマンスプロジェクト」を始動した。
erikatanaka.com

A Tokyo based graphic designer with experience in editorial design and art direction.
After becoming a freelancer in 2018, she has mainly worked with fashion brands to create their visual identity as well as catalogues.
Recently, she has started to concentrate towards her personal work as well, commencing the 'romance project' in 2020.