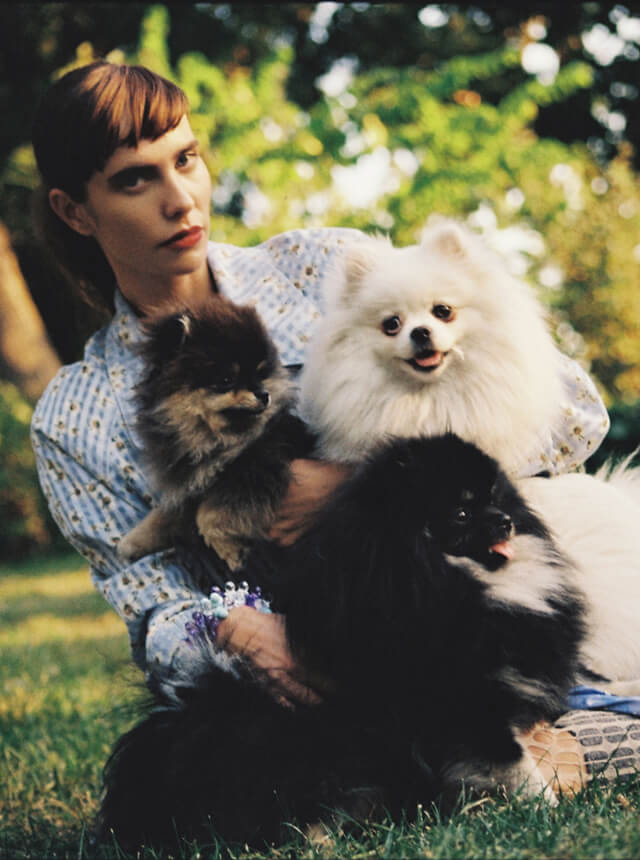 coat by PALOMO SPAIN, dress by ROTATE, boots by UNISA, tights and socks stylist's own
Encounter|Aitana Valencia
3つの存在に護られ、気高く佇む美しい女性
「Encounter=出逢い。」

世界中に存在する、アーティストたちとの巡り合い。
多彩なクリエイターたちの才能を披露する場として、
彼らが表現する、瑞々しく、独創的な作品の中から
琴線に触れる作品を編集部がピックアップ。
選び抜かれた、個性豊かな感性に想像を巡らせて。


A uniquely precious encounter with artists from all over the world.
As a platform to exhibit and unveil the various talent, Lula Japan's editorial team have selected the most vivid and genuine works from artists around the world.
Entrust your heart to this creative and unique new sensibility.
No.206 "Brisa, Venus, Gaia, Apolo."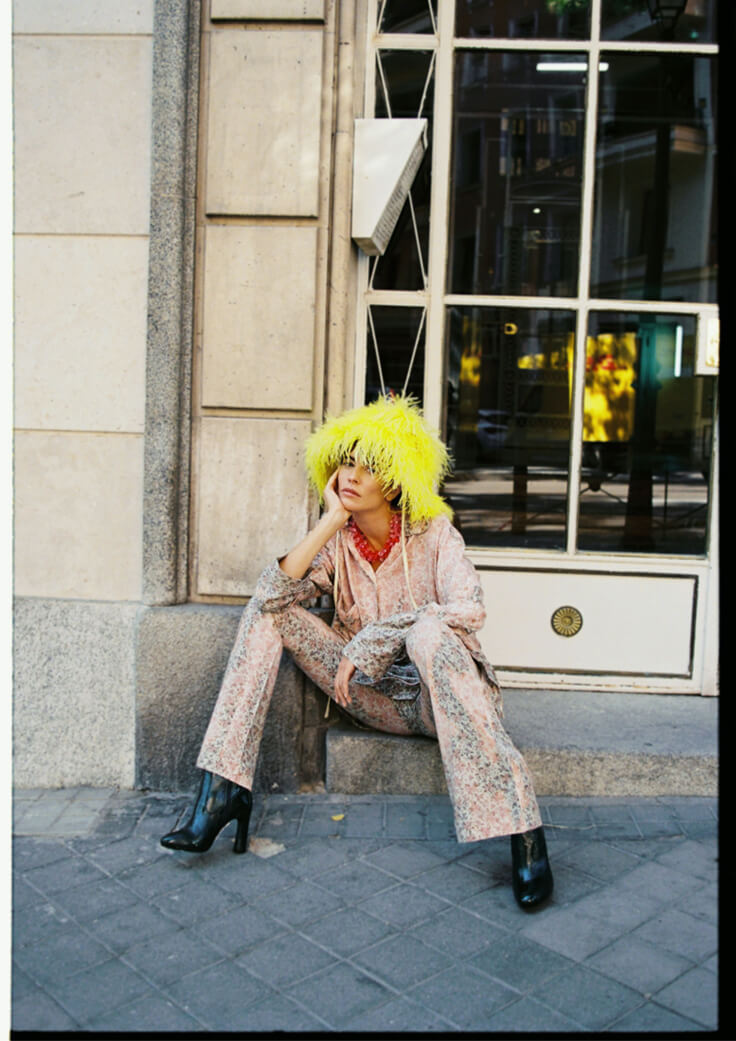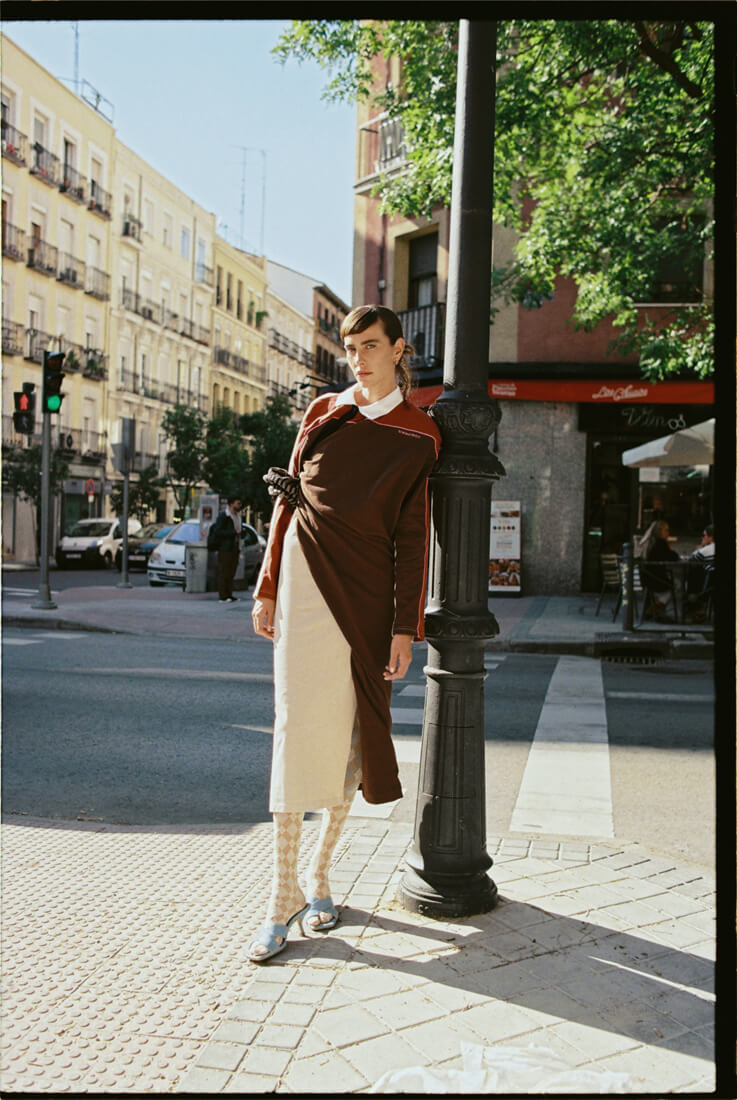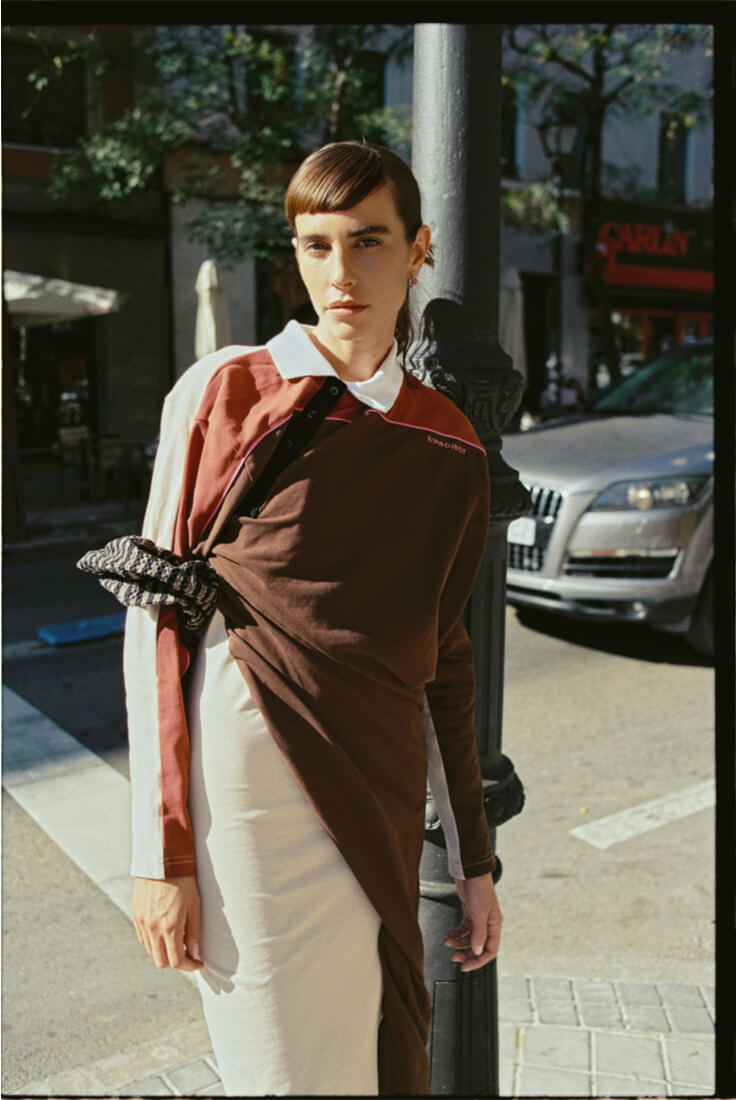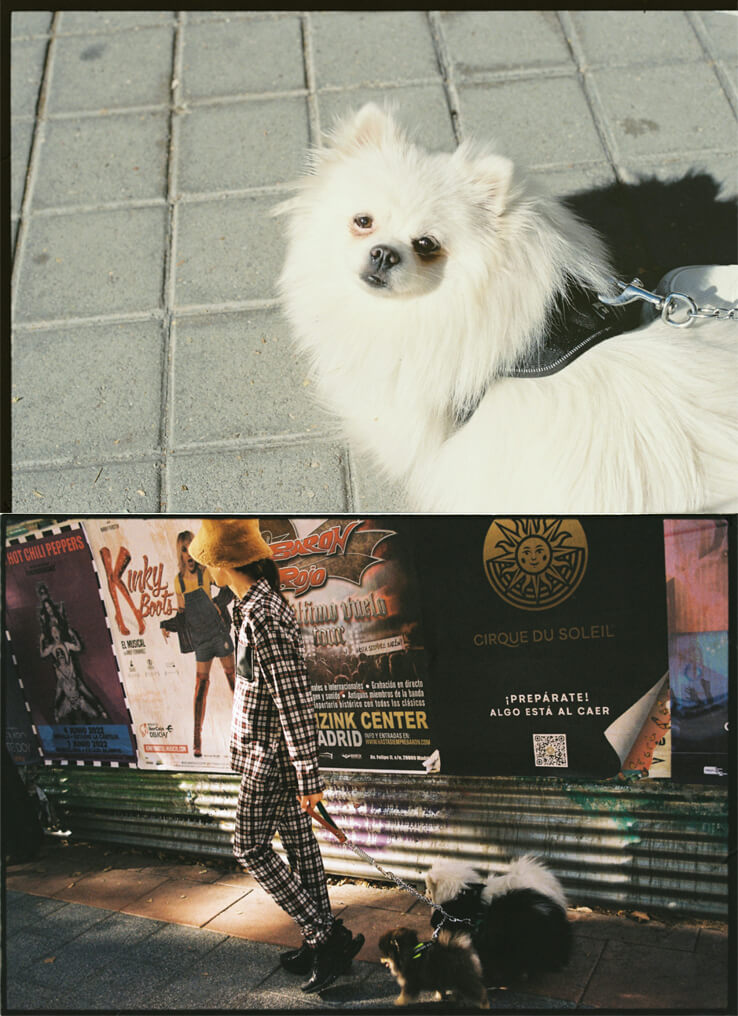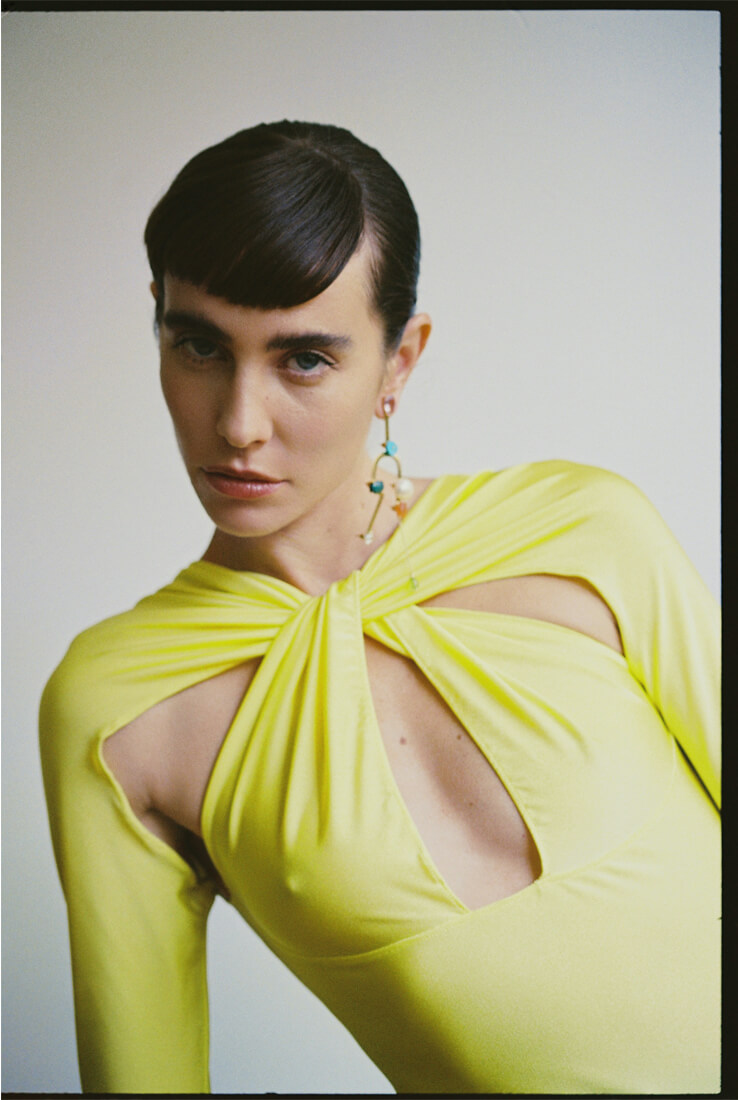 Photography by Aitana Valencia
Styling by Jon Mikel del Valle
Hair and Make up by Miquel Cristóbal
Model by Brisa Fenoy
Text by Laura Prado



Aitana Valencia/Photographer
(Barcelona and Madrid based)

「Three guardian dogs(3匹の守護犬)」
Brisa Fenoyはアーティストです。彼女は歌い、自身でも曲をプロデュースし、作曲まで行っています。

Brisa(直訳するとBreeze)と対面した時、私は彼女が放つオーラと魔法のエネルギーに気づき、すぐさま特別な繋がりを感じました。
彼女は平和と安寧を伝えています。
私にとって彼女は「愛の戦士」なのです。

私たちが知り合ってすぐに、彼女から自分の愛犬 Apollo、Gaia、Venusとの関係について、そしてその絆が、いかにかけがえのないものかを聞かされました。

Brisaは「3」という数字は1と2を足したものであり、心と身体、魂の結合を意味していると考えています。
Apolloは黒い犬で、彼女の芸術的な側面を具現化した存在です。
彼女の魂は母なる大地に深く献身し、Gaiaにエネルギーを注ぎます。
そして彼女の肉体は、官能と意識をもたらす白のVenusに擬人化するのです。

この完璧なアンサンブルは、Brisaの愛の共振へと導くもの。
彼女が通るところには生命が生まれ、植物が育ち、やがて花が咲くのです。


Brisa Fenoy is an artist. She sings, produces and composes.

When I met Brisa (Breeze is the translation) we made instantly a special connection.
I realized about her good vibes and magic energy.
She manages to transmit peace and calm.
She seemed to me a "Love Warrior".

As soon as we started knowing each other, she told me about her relationship with her guard dogs, and how special is it. They are called Apollo, Gaia and Venus.

Brisa believes, number "Three" is the sum of one plus two, meaning the union of her mind, body and soul.
Apollo, the black one, materializes her artistic angle.
Her soul, deeply devoted to Mother Earth, channels her energy trough Gaia.
And her body is personified in Venus, the white one, who brings sensuality and awareness.

This perfect ensemble is what carries Brisa into the vibration of love.
It is said, that wherever Brisa passes, life emerges, plants grow and flowers bloom.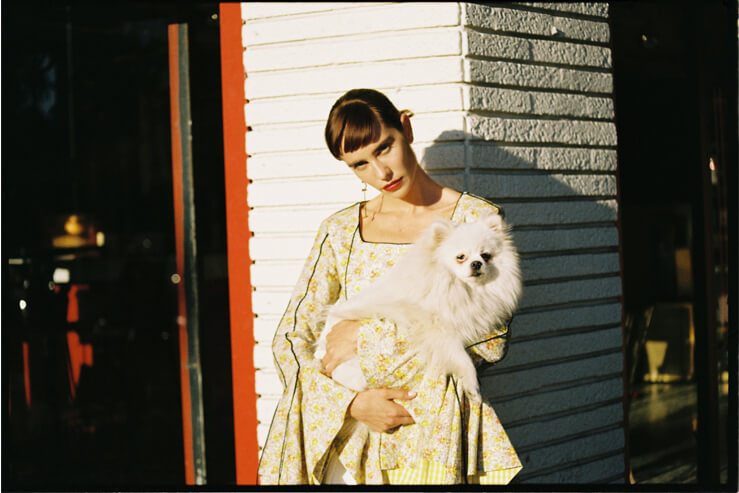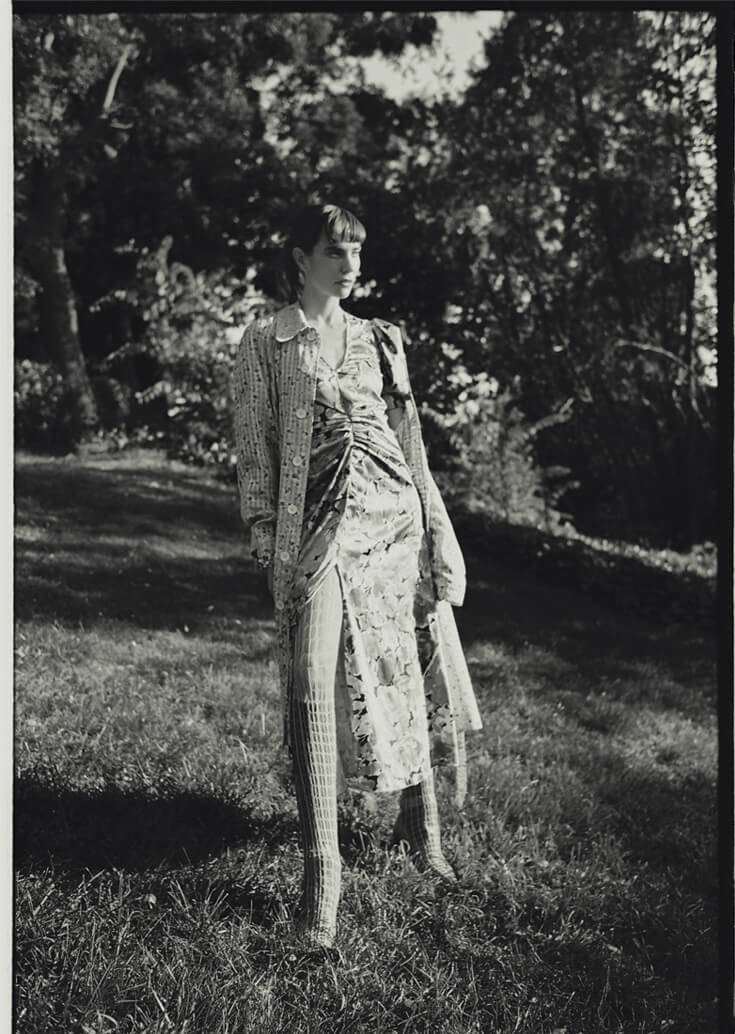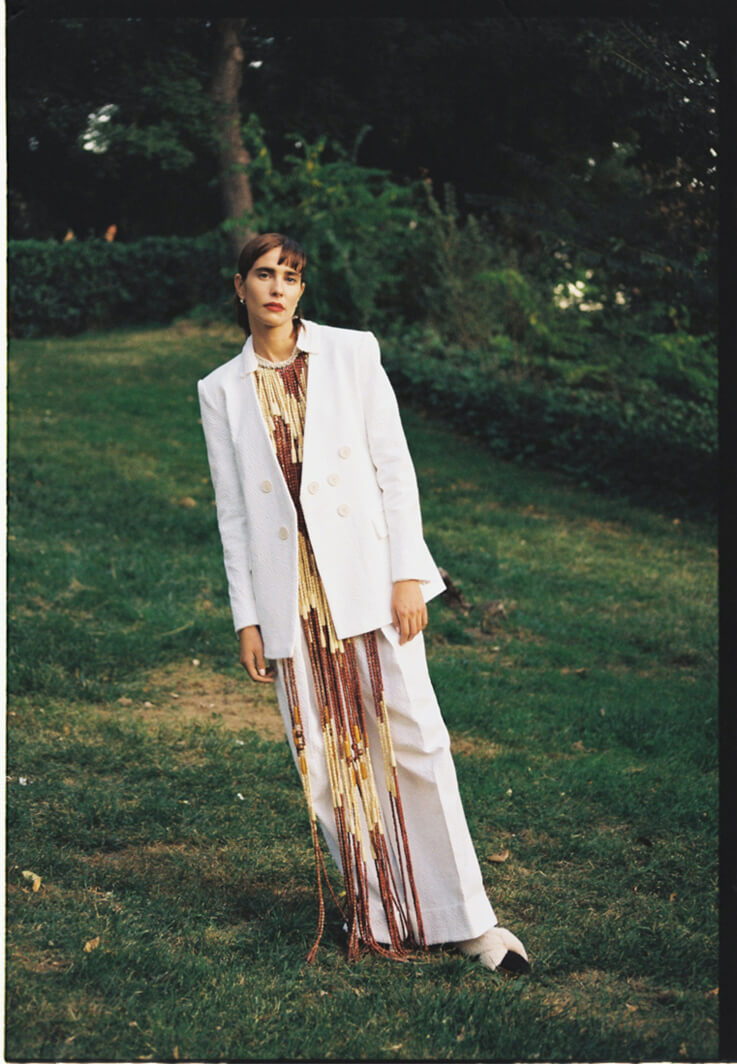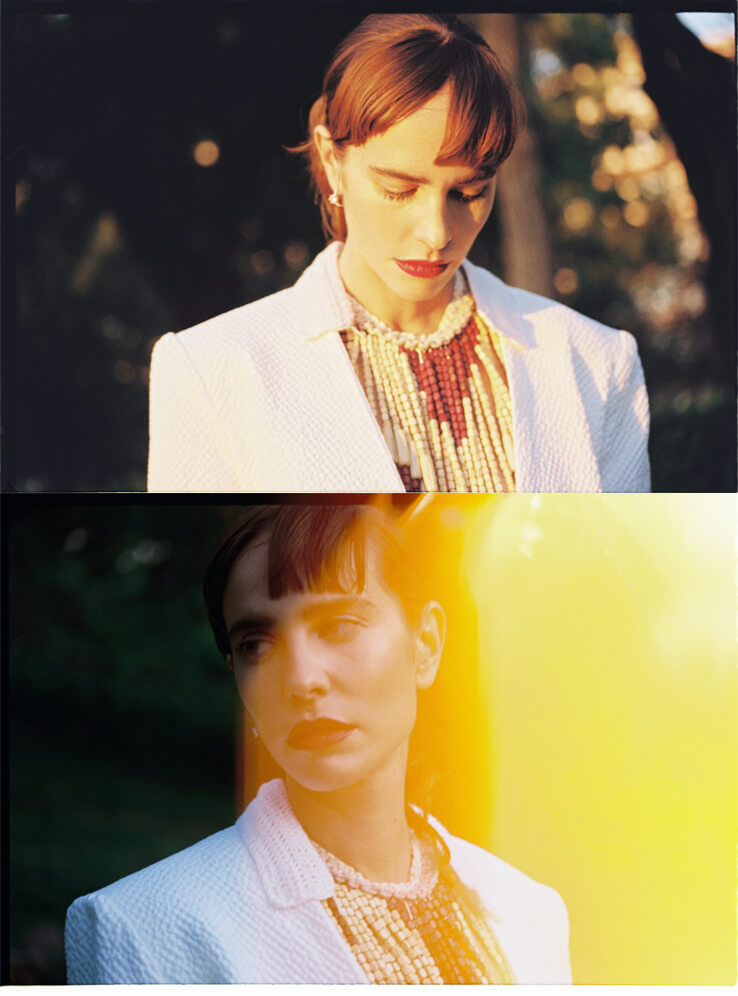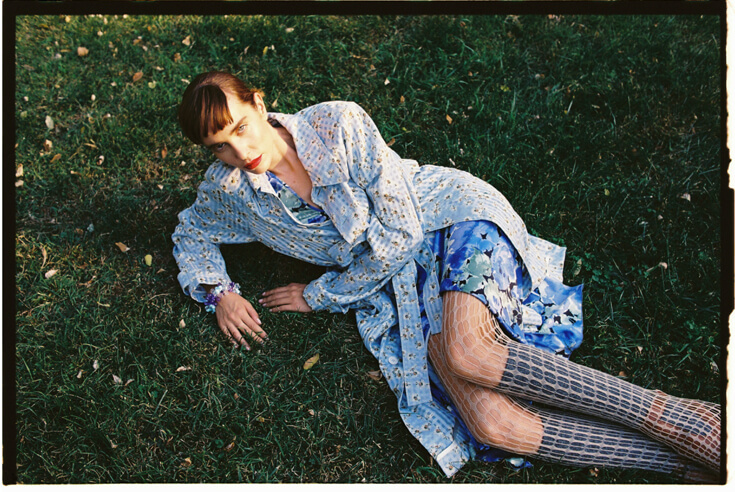 Aitana Valencia:
バルセロナとマドリードを拠点に活動する写真家。
10年前に故郷のアリカンテを離れ、マドリードに移り住む。
以来、ファッション写真を中心したフォトグラファーとして学び、働き、夢に向かって楽しんでいる。
現在は個人的なプロジェクトや広告の仕事を進行中。
また、写真と映画の国際学校であるEFTIで教鞭をとっている。
aitanavalencia.com

A photographer and designer currently based between Barcelona and Madrid.
She left her home town Alicante to live in Madrid ten years ago.
Since then she has been learning, working and enjoying her dream working as photographer, specially in fashion.
At the moment, she is developing some personal projects, working on advertisement.
Also she teaches at EFTI, an international school of photography and cinema.