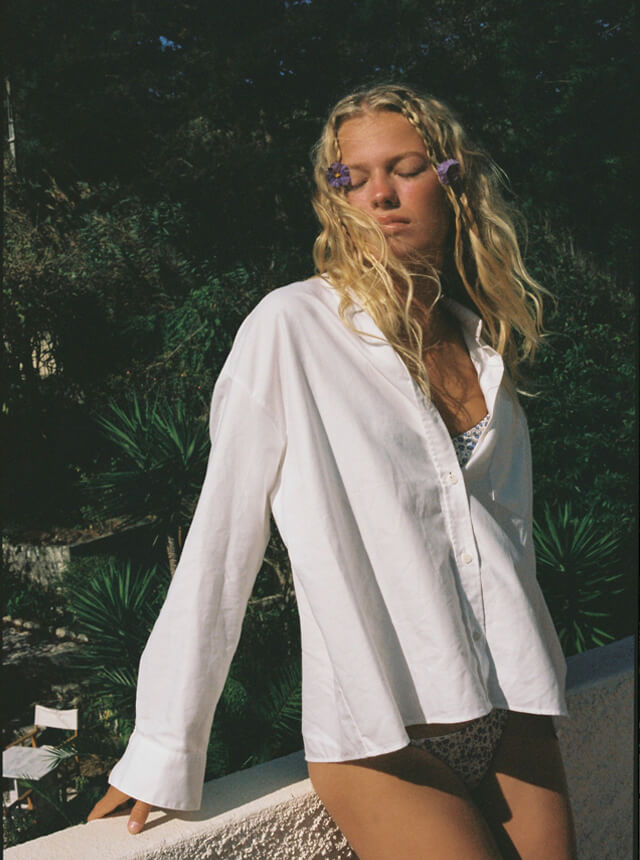 Encounter|Stephany Meyer
リスボンの町で描く、映画のような物語
「Encounter=出逢い。」

世界中に存在する、アーティストたちとの巡り合い。
多彩なクリエイターたちの才能を披露する場として、
彼らが表現する、瑞々しく、独創的な作品の中から
琴線に触れる作品を編集部がピックアップ。
選び抜かれた、個性豊かな感性に想像を巡らせて。


A uniquely precious encounter with artists from all over the world.
As a platform to exhibit and unveil the various talent, Lula Japan's editorial team have selected the most vivid and genuine works from artists around the world.
Entrust your heart to this creative and unique new sensibility.
No.359 "Fashion meets Interior Design"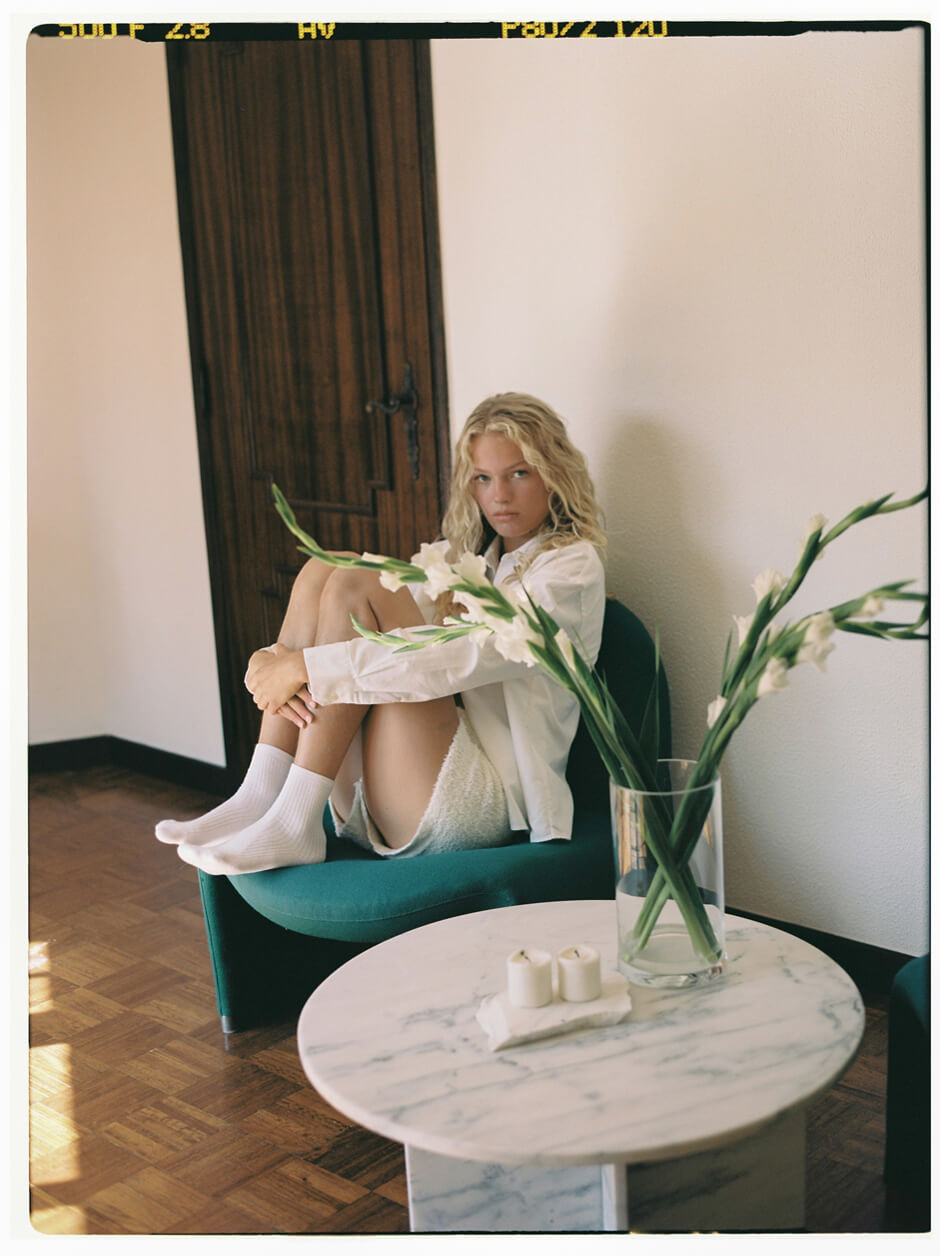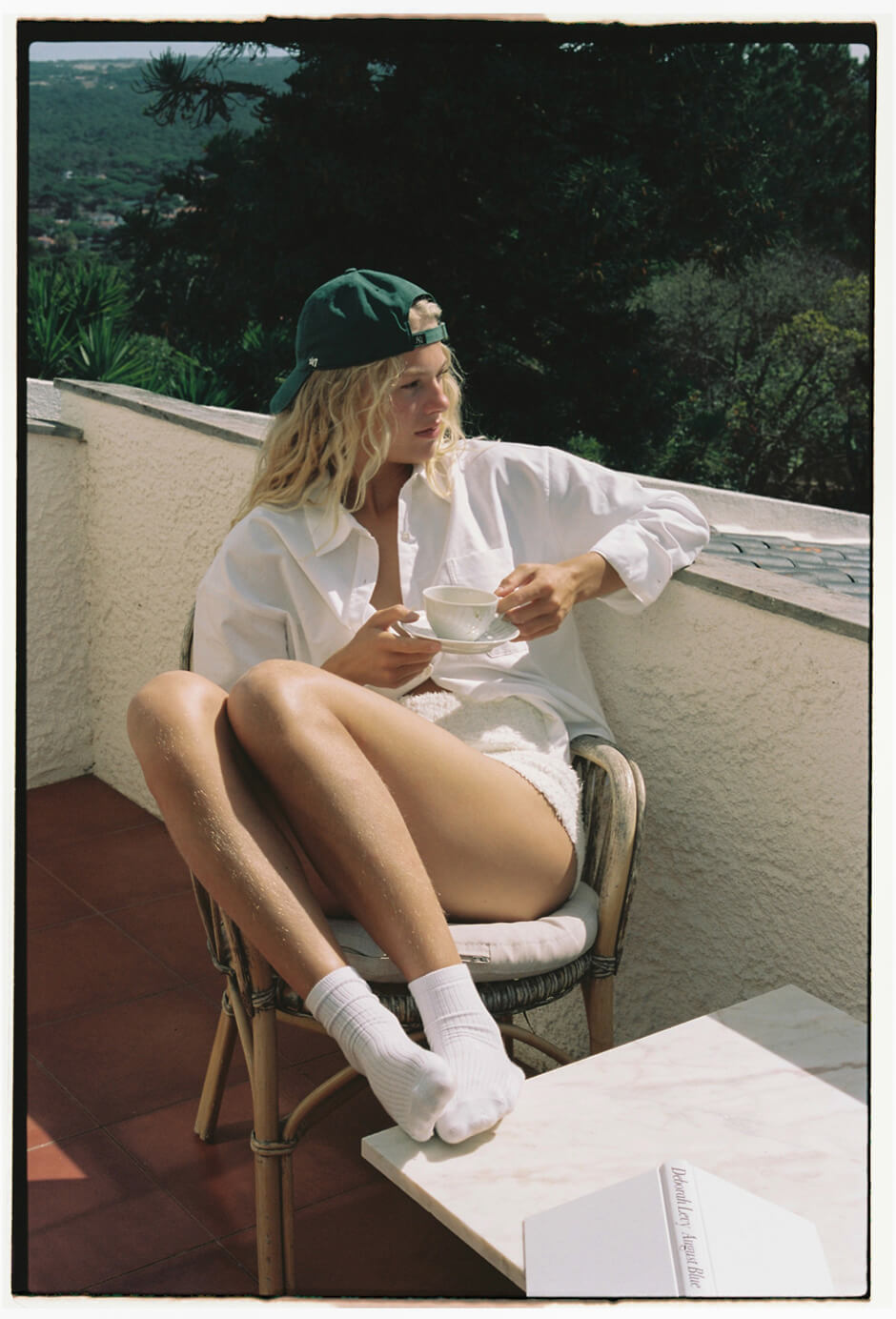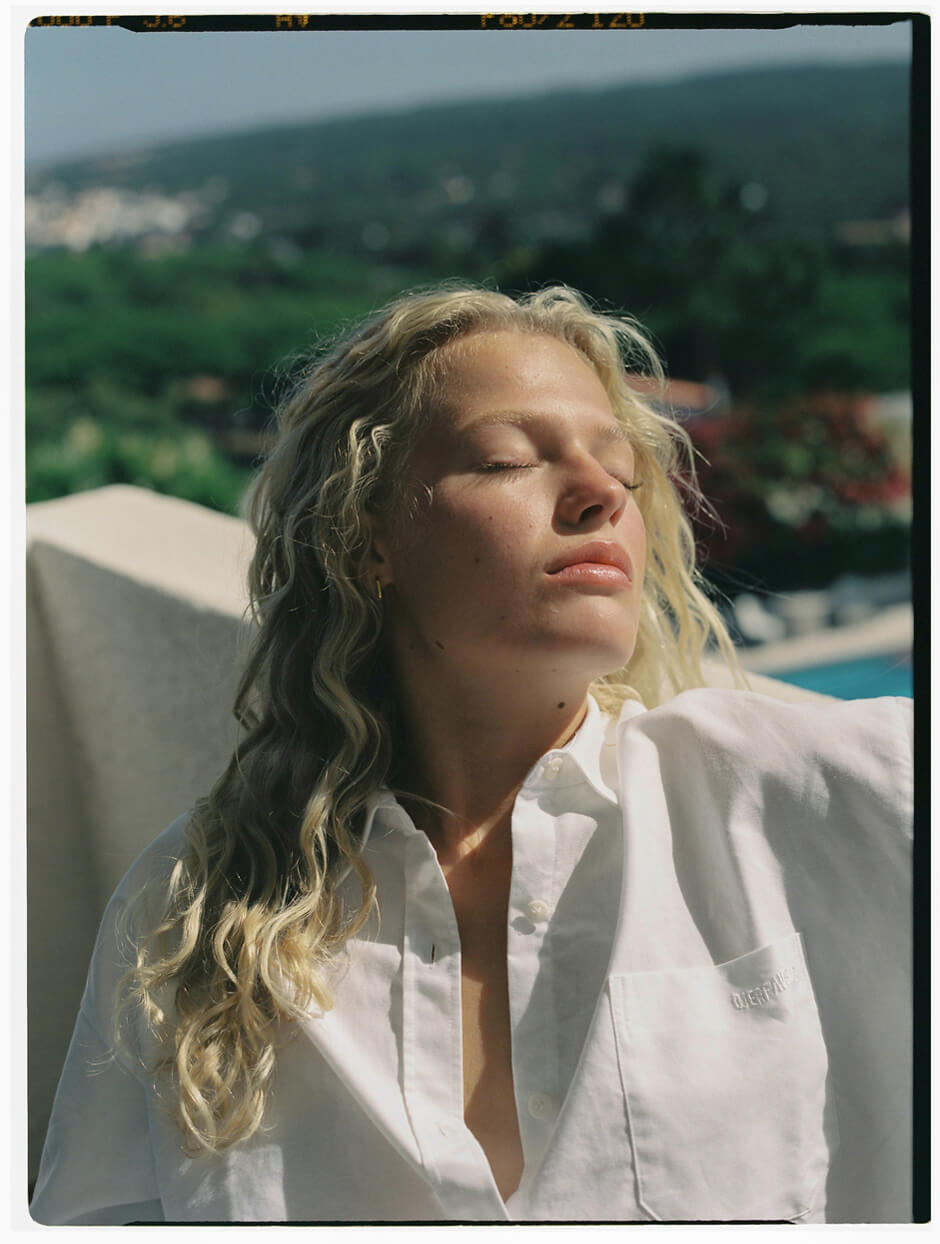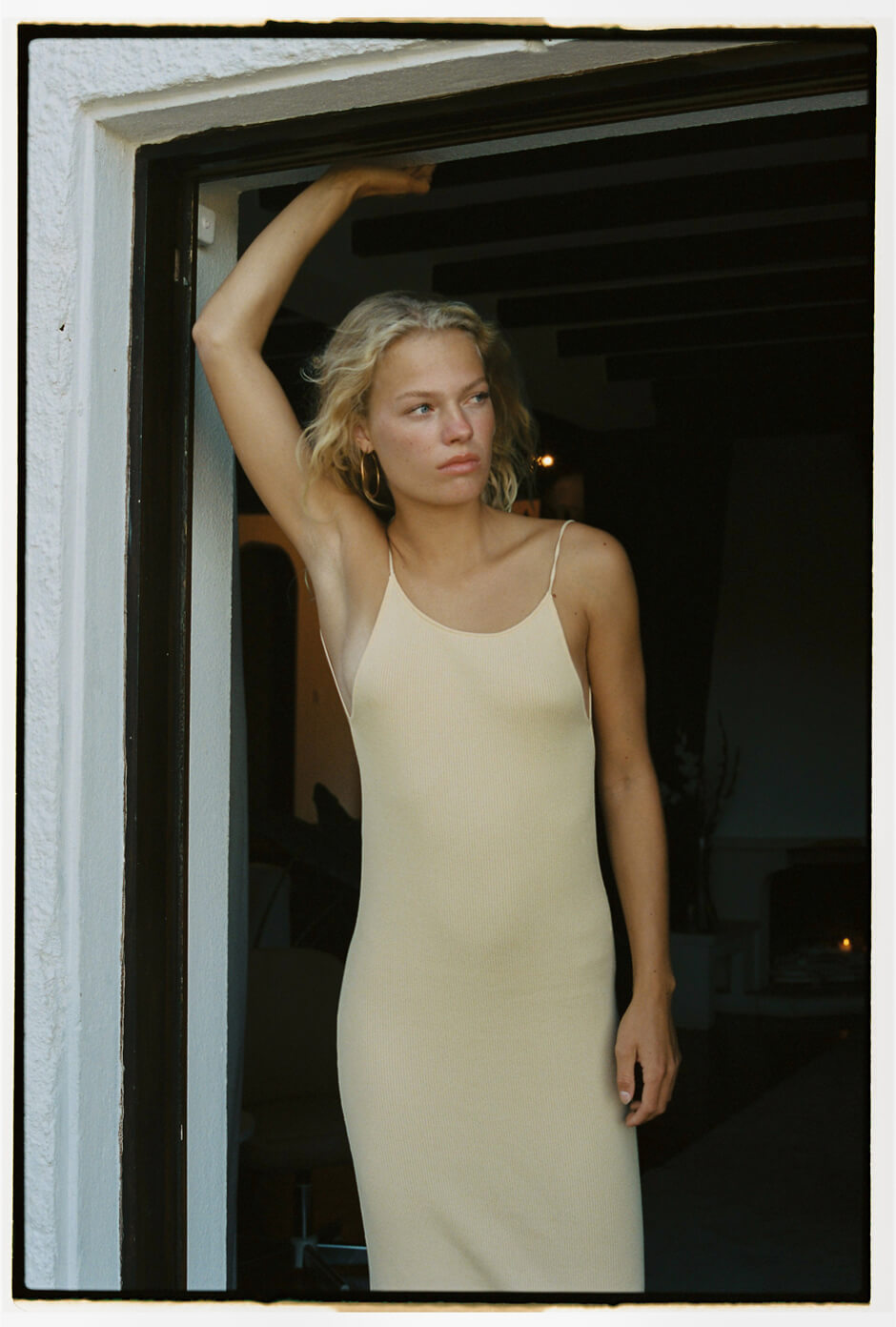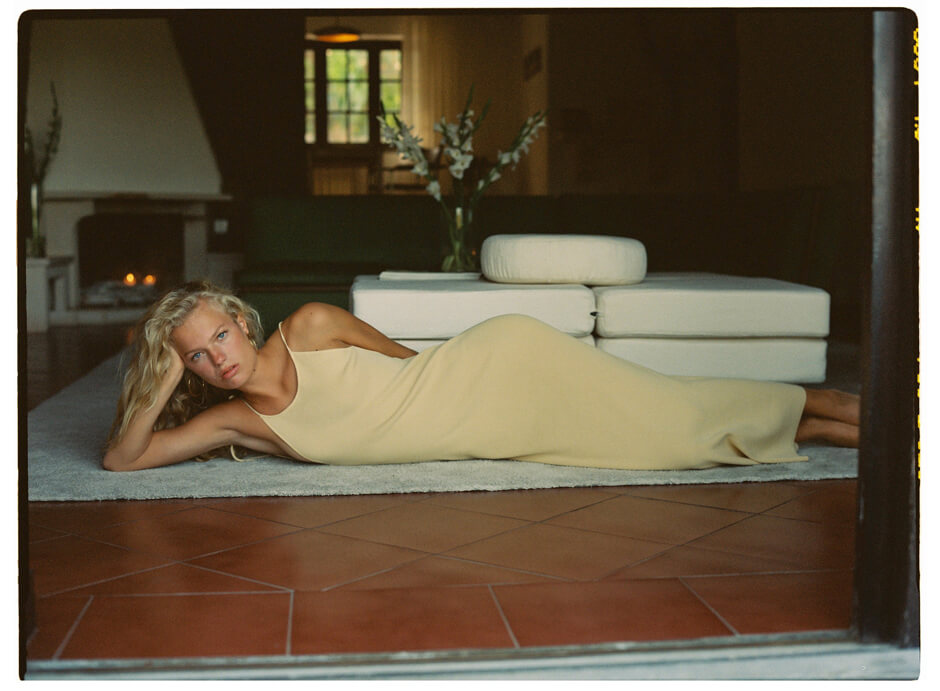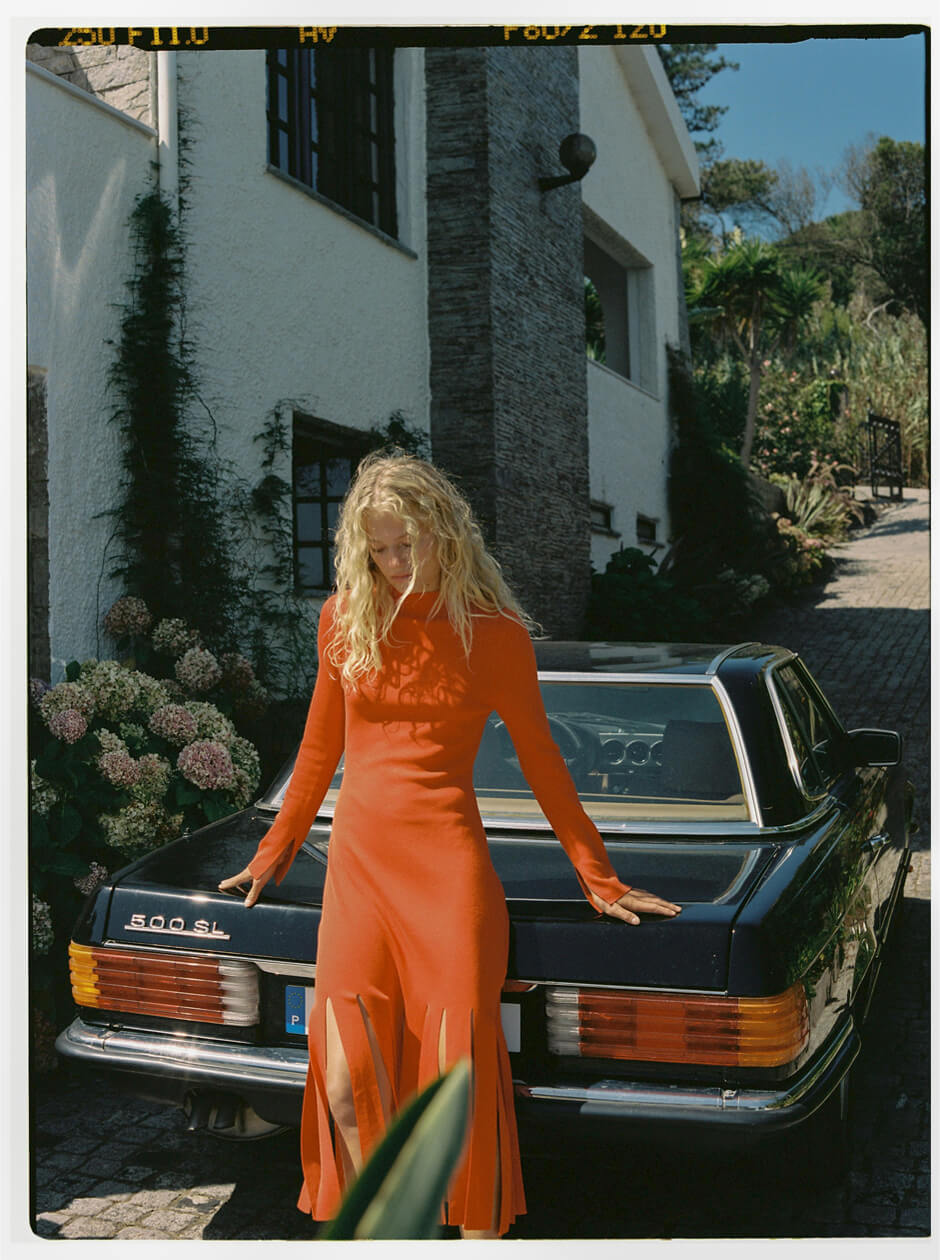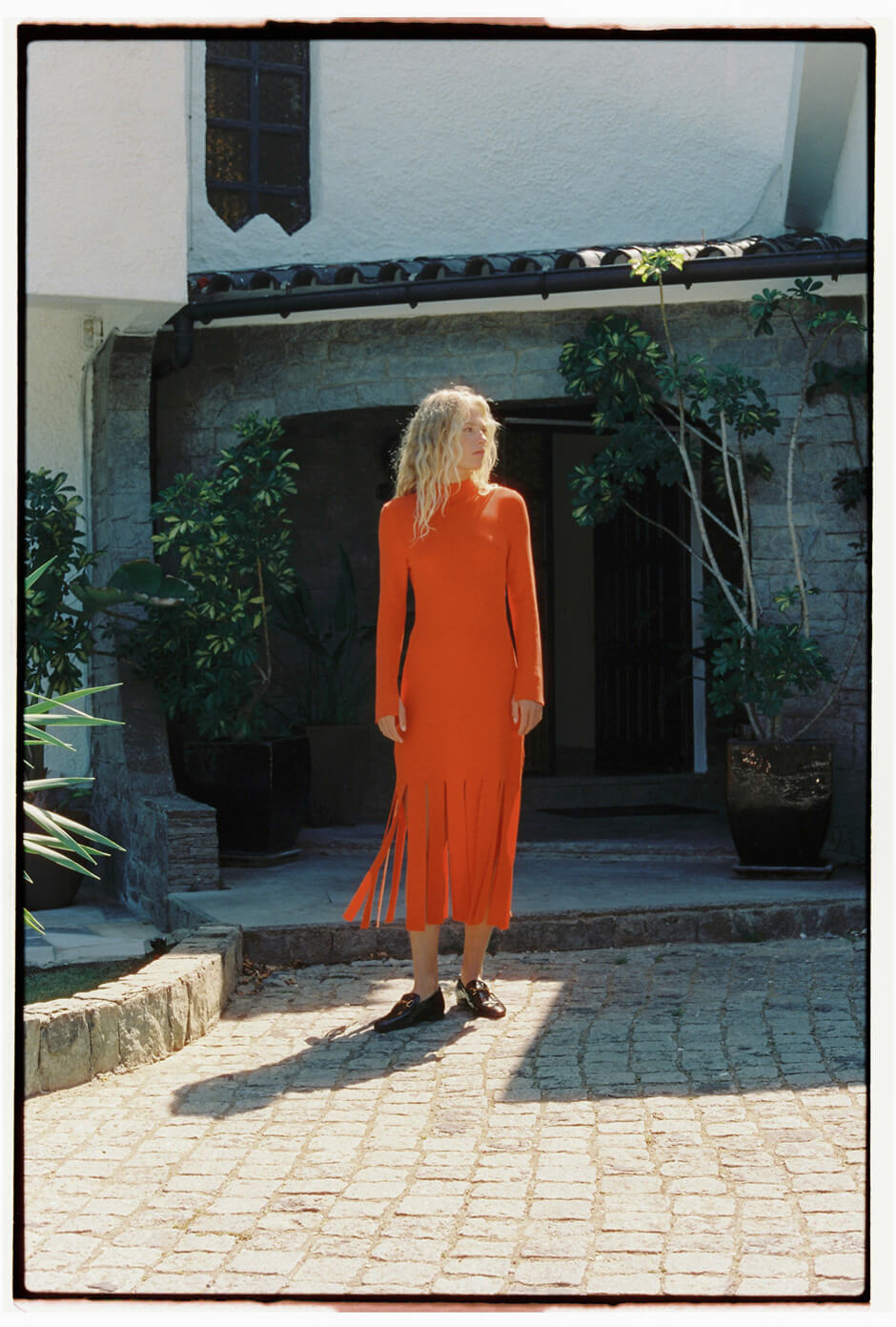 Photography and Styling by Stephany Meyer
Model by Liva Borre at Le Management




Stephany Meyer/Photographer(Europe based)


「Marqí Hotel(マルキ・ホテル)」
私はマルキ・ホテルを見つけて以来、いつかそこで写真を撮ることに憧れていて、今年の夏に大きなプロジェクトを立ち上げました。

この作品は、ホテルを主なインスピレーション源として、その壁と美しいインテリアデザインを取り入れて制作したもの。
宿泊客は人里離れたロケーションの自然を満喫しながら、とてものんびりとした雰囲気を楽しんでいます。

私は、昔の映画のスティル写真のような、それとは反対のスタイリングで撮影したいと思いました。
カラフルな衣服、ホテルそのもの、ヴィンテージの車。それらすべてが会話しているような。

アイデアを具現化するため、私はデンマーク人のミューズ Liva Borreとリスボン空港で落ち合い、シントラヒルズに向かいました。
撮影期間中は、4日間マルキに滞在。撮影の背景にもなる素晴らしい部屋をそれぞれ用意してもらい、週末はそこでずっと過ごしていました。

また、ただその場所を楽しむための静かな時間も多くあり、いくつかのイメージのためにプライア・ダ・ウルサに続く山道を歩くことにしました。
道はほんの数キロメートルだったけれど、フィルムカメラでいっぱいの重いバックパックを背負って登るのは簡単ではありませんでした。

撮影の合間には、地元のレストランに出かけて話をし、美味しい料理やポルトガルのワインを楽しんだりしました。

現地での時間はあっという間に過ぎ去り、マルキに滞在していたのを毎日懐かしく思います。
思い出がつい最近のことのように感じられ、あれからもう数ヶ月経ってしまったことが信じられません。


Ever since discovering Marqí Hotel, I was obsessed with the idea of photographing there one day, so this summer I put up a big project to bring this idea to life.

Having the hotel as the main inspiration, I wanted this to be a fashion story that infiltrated the walls of the hotel and its beautiful interior design.
Guests at Marqí will have a very laid-back vibe, enjoying the secluded nature of the location.

I wanted my styling for the shoot to be the opposite of that, almost like stills from an old movie.
The colorful clothes, the hotel itself, the vintage cars, all conversing.

To put the plan in action, I and Danish muse Liva Borre met at Lisbon airport and headed to the hills of Sintra.
For a 4-day experience of staying at Marqí while shooting the project, we each got a room, both amazing and serving as a backdrop for our shoot, and we stayed there for the whole weekend.

We also had a lot of quiet time just enjoying the location and ended up doing a trail leading to Praia da Ursa for some of the images.
The trail is only a few kilometers, but climbing back up with a heavy backpack full of film cameras wasn't easy.

Between shoots we would go out to local restaurants, talk, have amazing food and Portuguese wine.

Time there passed by too fast, and I miss staying at Marqí every day.
The memories fell like it just happened and it's hard to believe that it's already been a few months.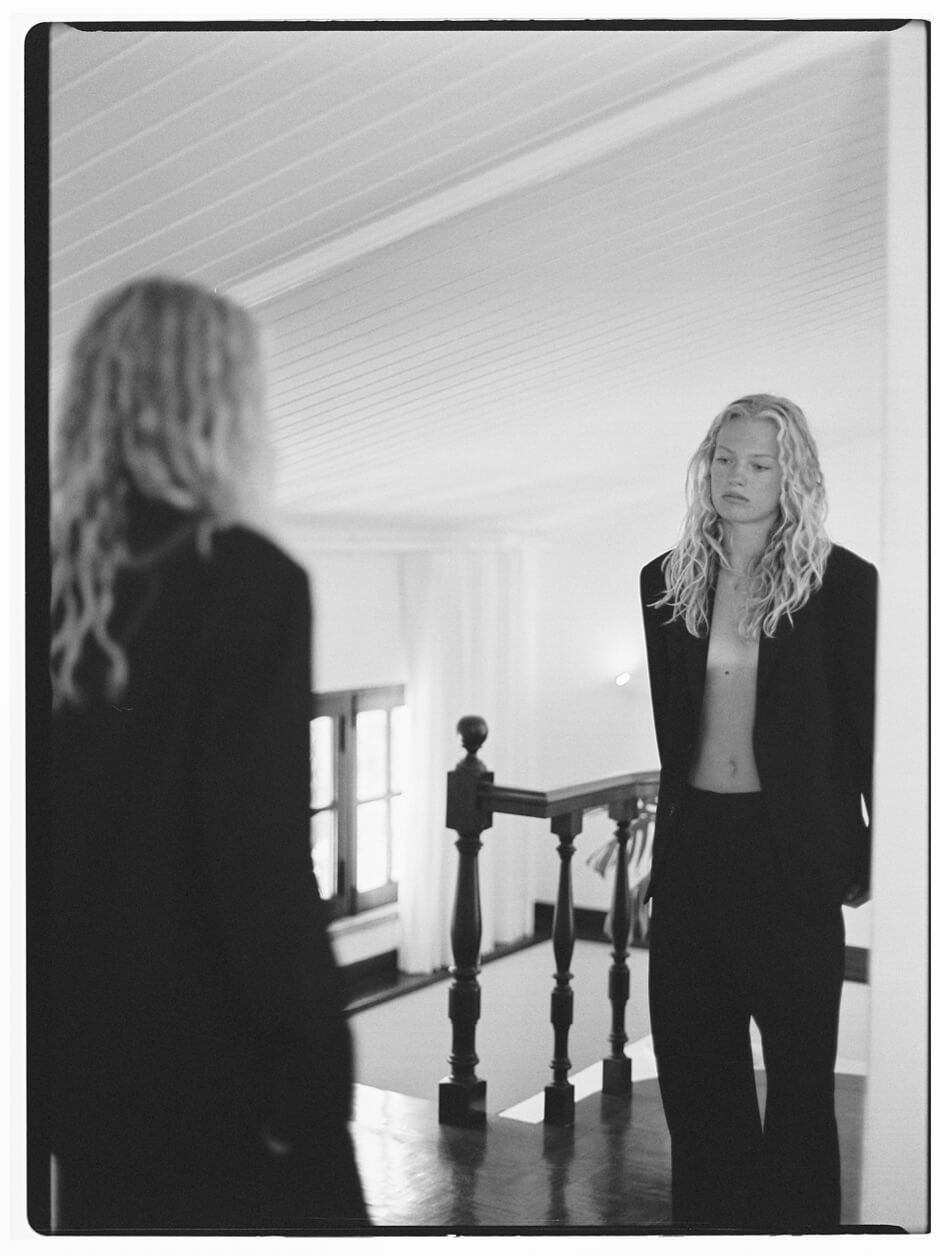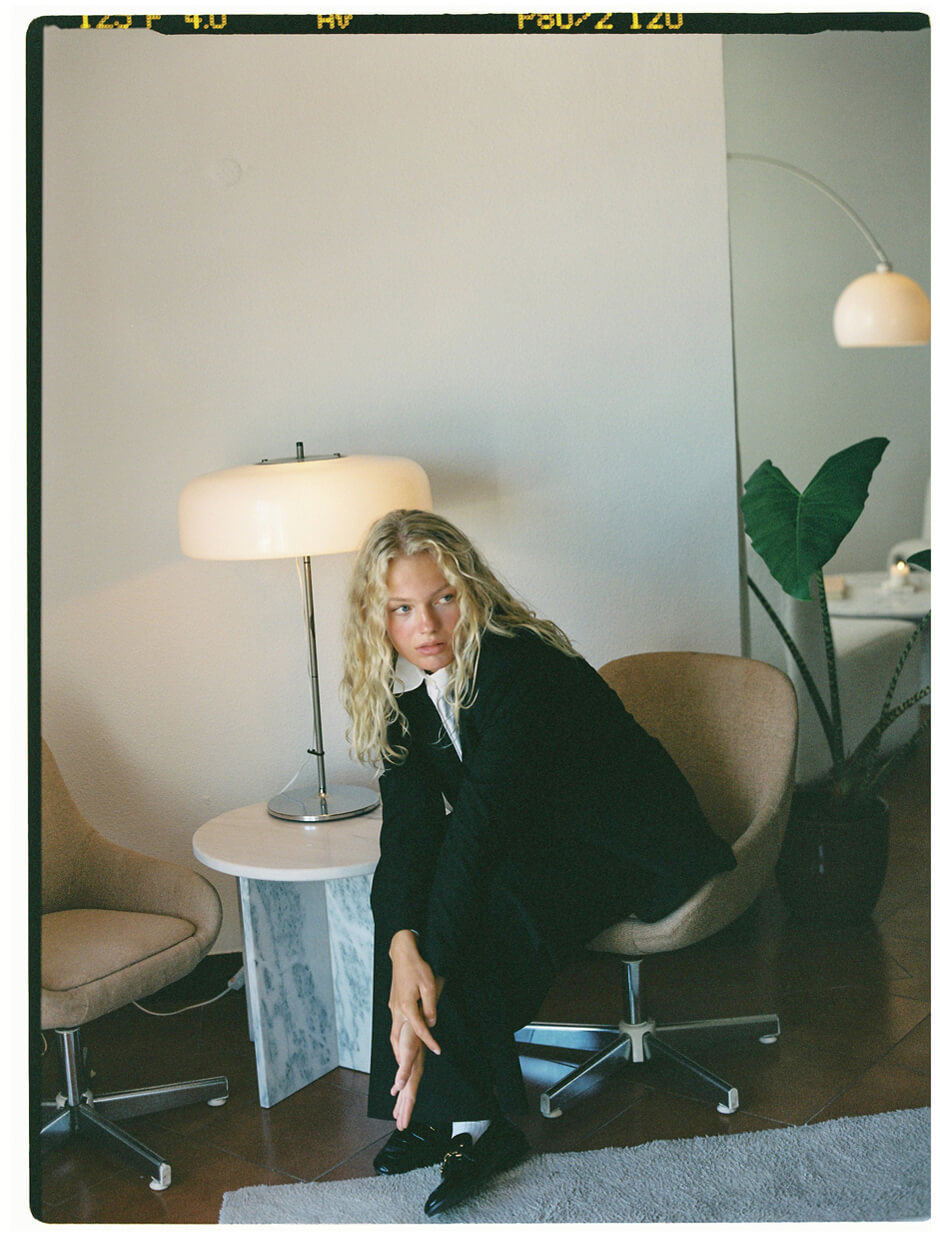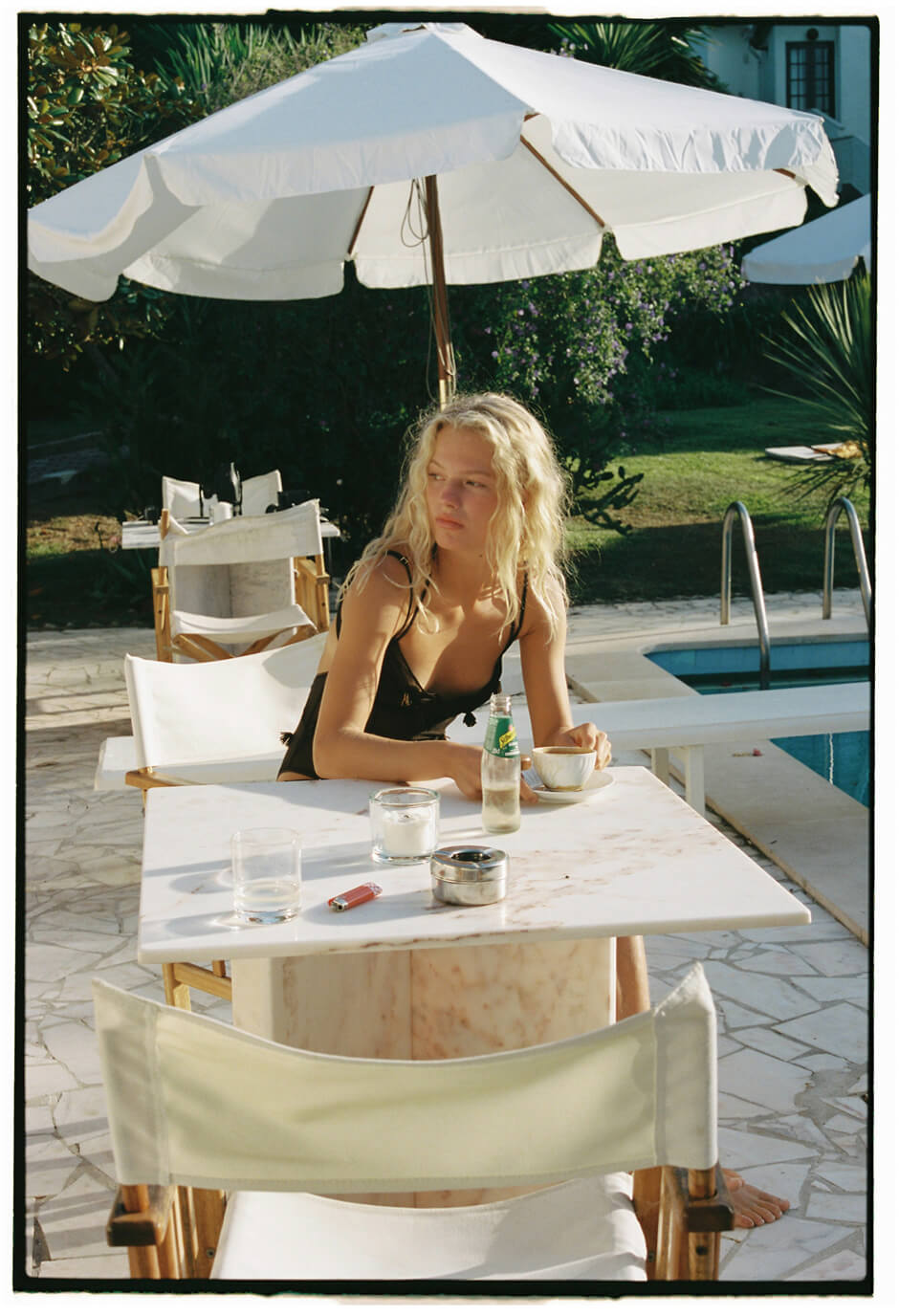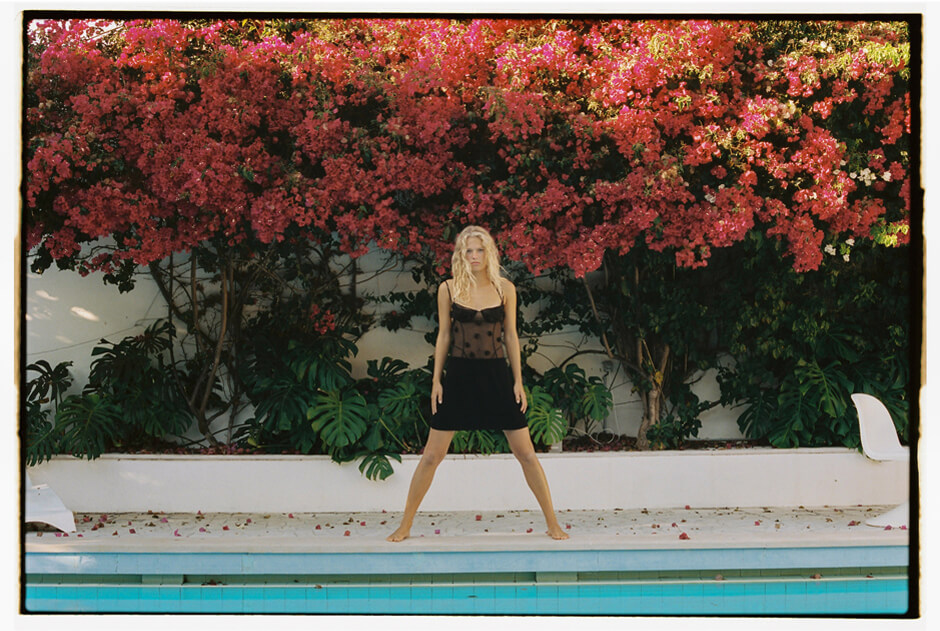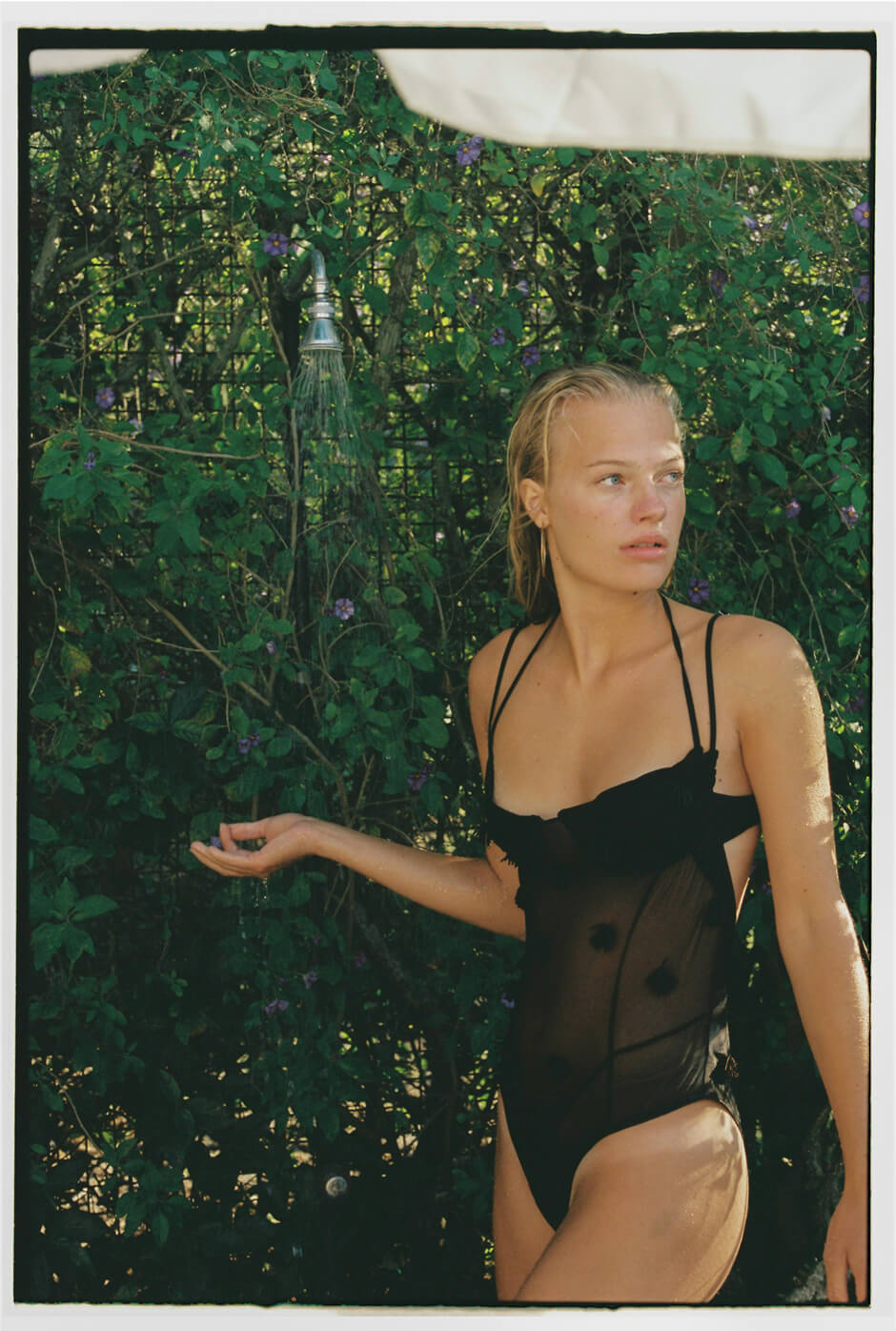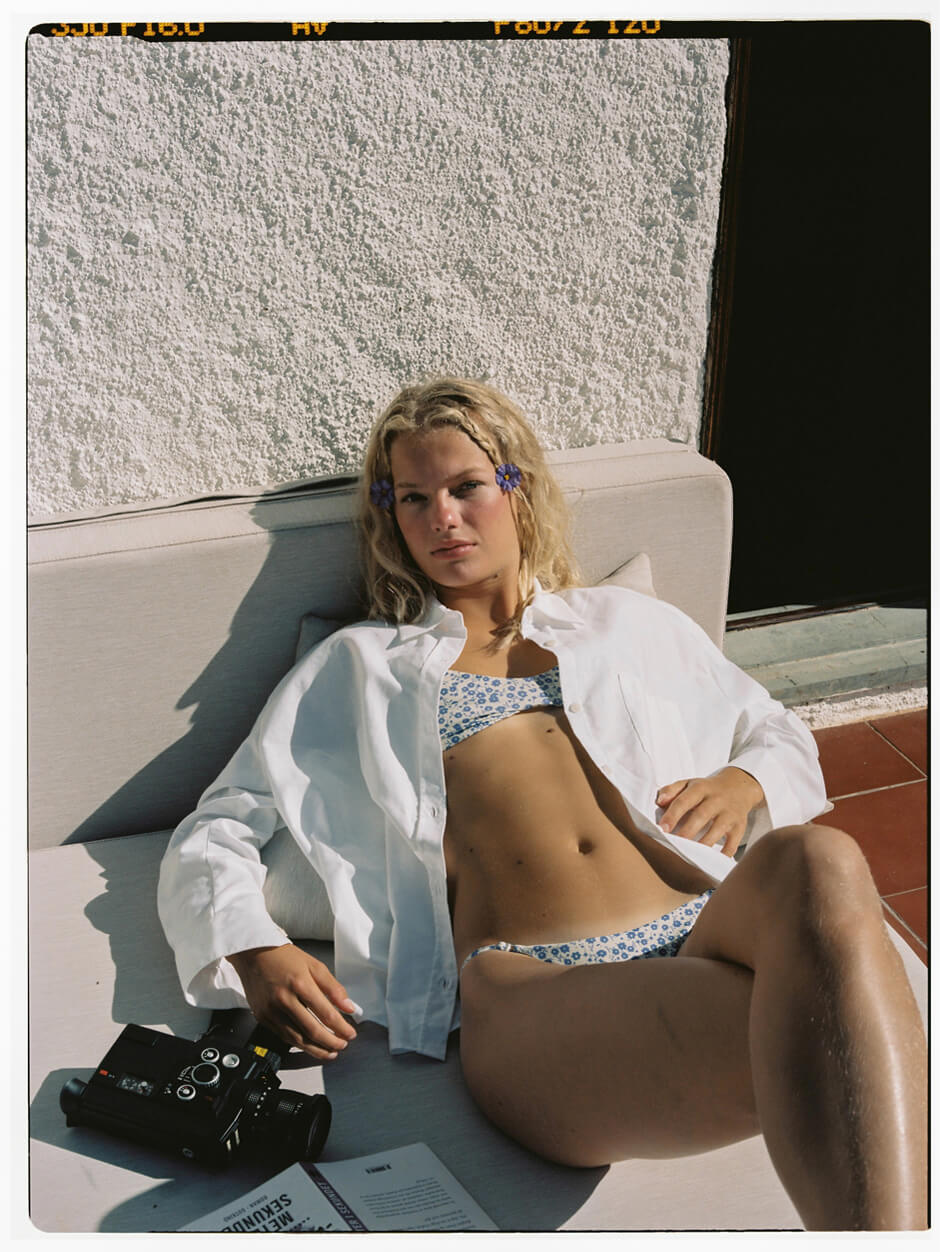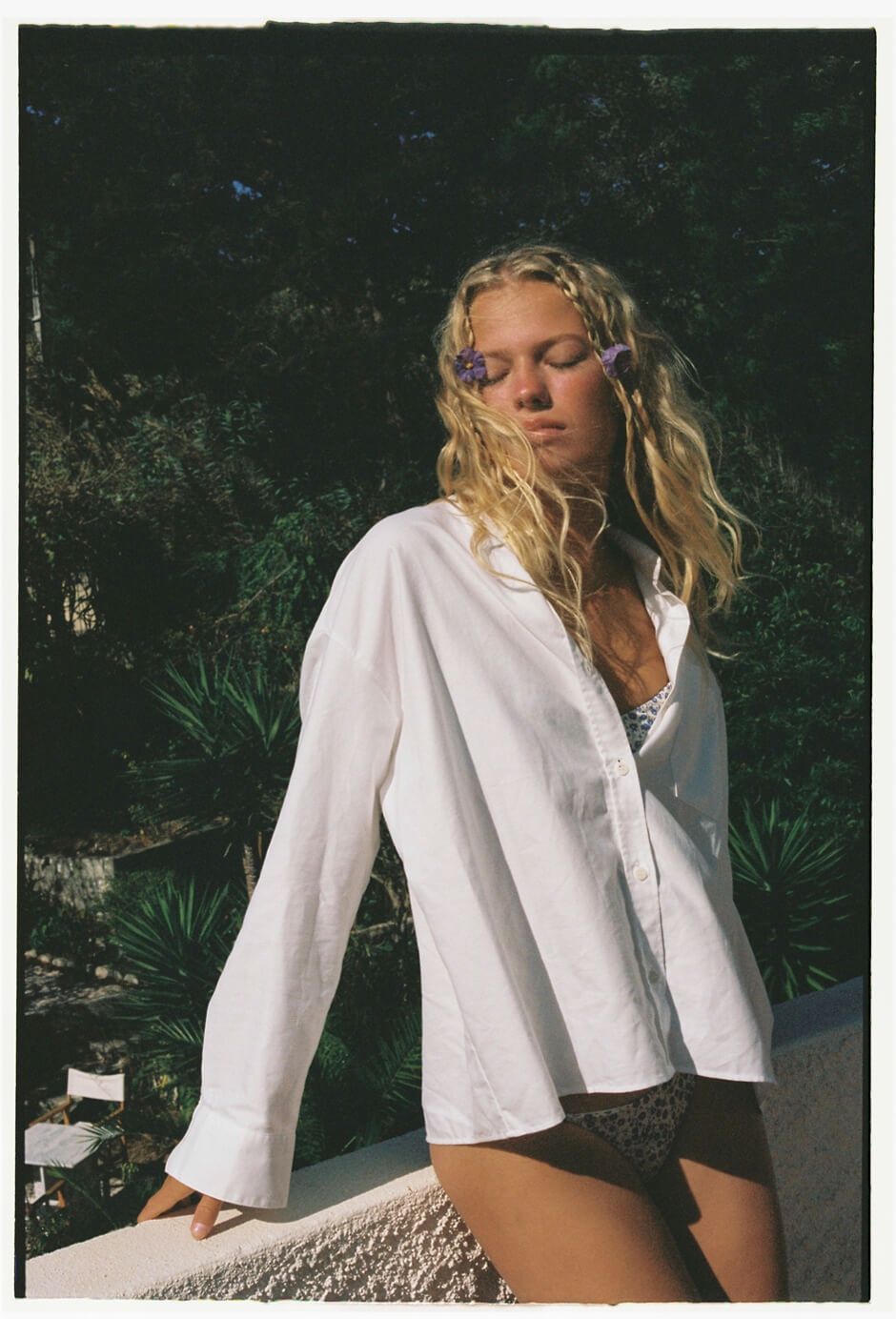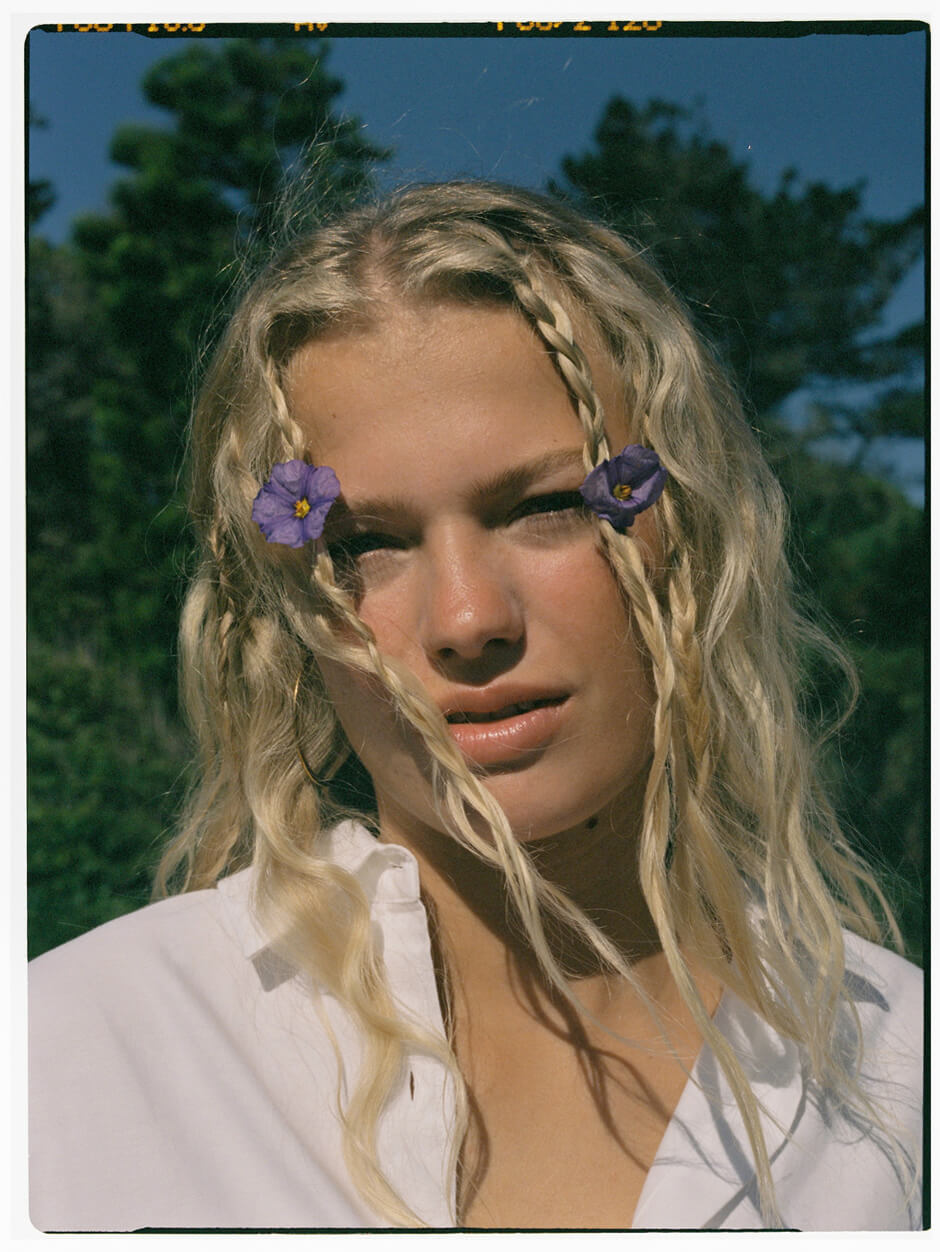 Stephany Meyer:
ヨーロッパを拠点に活躍するフォトグラファー。
ファッション写真のポートフォリオを広めることに力を注ぐ。
現在は、日記から抜粋した短い文章と白黒写真を組み合わせたZINEと、昨年の春、日本を訪れた時に撮影した写真のZINEを制作している。
www.instagram.com/steh.meyer/

A photographer based in Europe.
She is working on expanding her fashion photography portfolio.
She is currently working on 2 zines. One of them is a collection black and white photography combined with short excerpts of writing from her journals, and another one is photographs she took trip to Japan last spring.