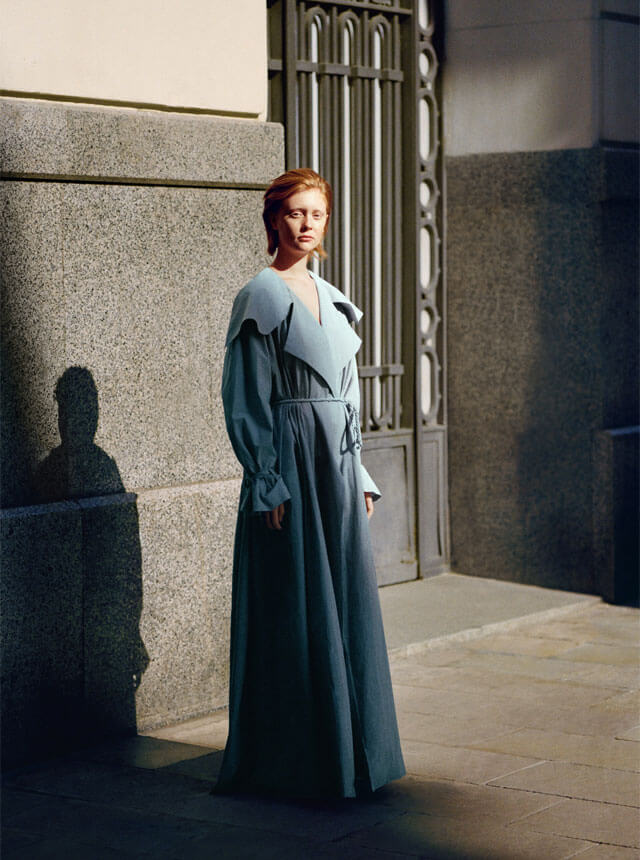 Top Photo:top by LA VESTE, skirt by ALESSANDRO ENRIQUEZ, vintage shoes by PRADA
Top Photo:dress by GEORGIELASTUDIO, shoes by PRADA
Encounter|Mar Docavo Casani & Ann Laroque
恐怖に翻弄される女性を包み込むバルセロナの暖かい冬
「Encounter=出逢い。」

世界中に存在する、アーティストたちとの巡り合い。
多彩なクリエイターたちの才能を披露する場として、
彼らが表現する、瑞々しく、独創的な作品の中から
琴線に触れる作品を編集部がピックアップ。
選び抜かれた、個性豊かな感性に想像を巡らせて。


A uniquely precious encounter with artists from all over the world.
As a platform to exhibit and unveil the various talent, Lula JAPAN's editorial team have selected the most vivid and genuine works from artists around the world.
Entrust your heart to this creative and unique new sensibility.
No.122 "Amanda from 5 to 7"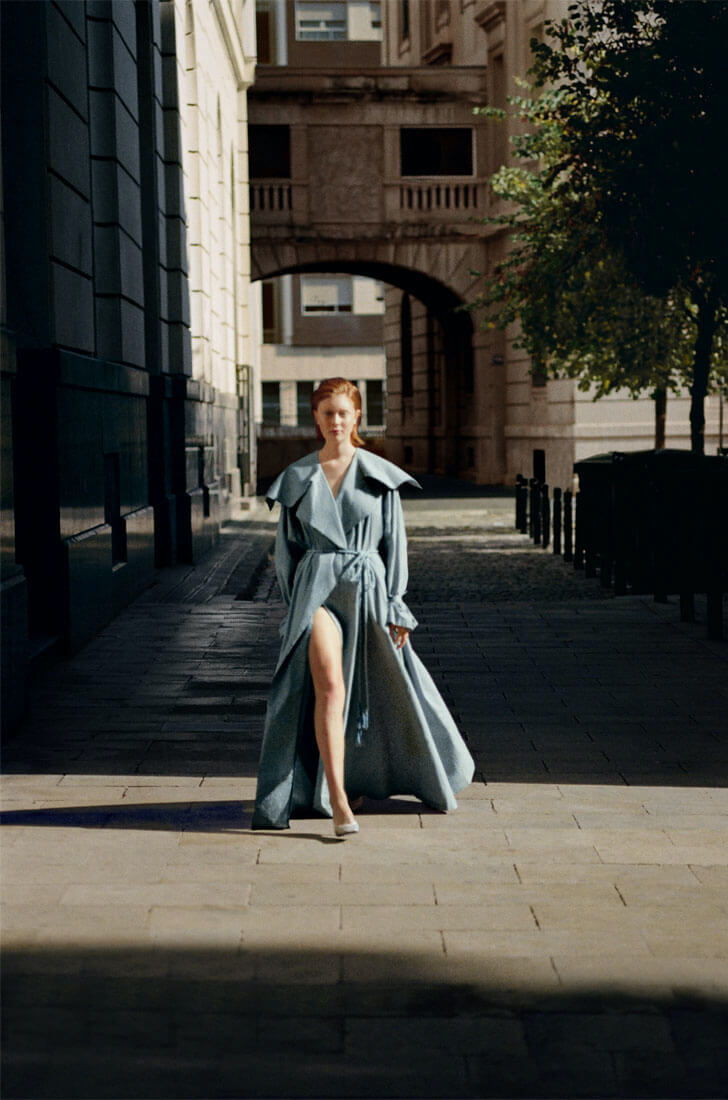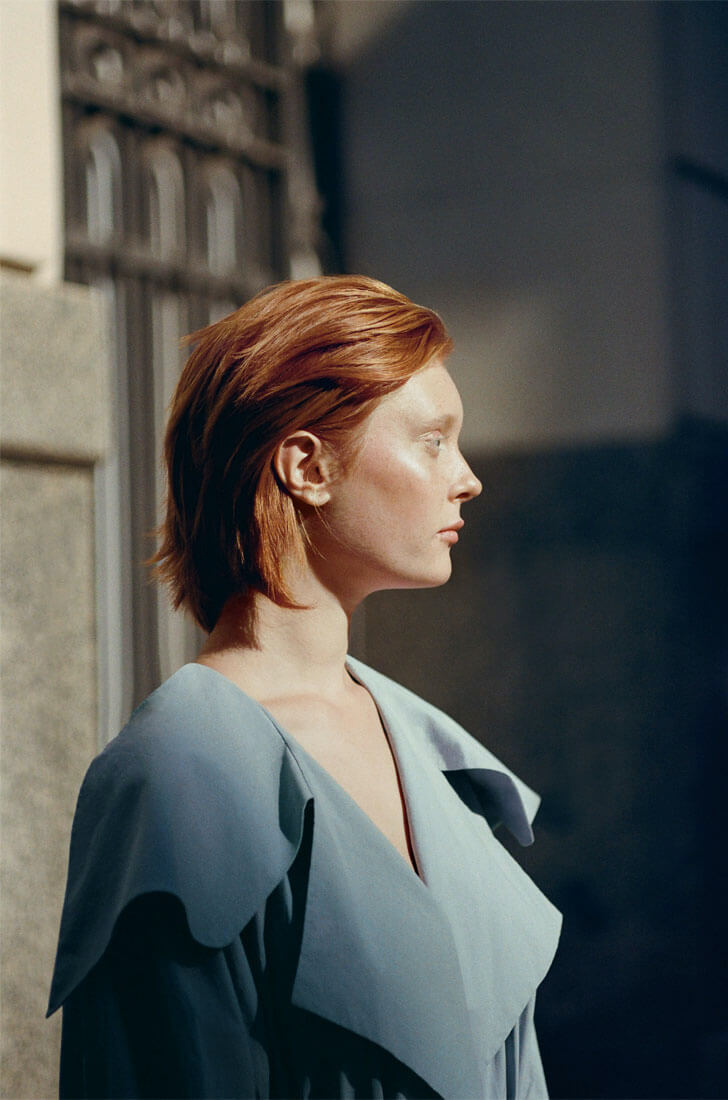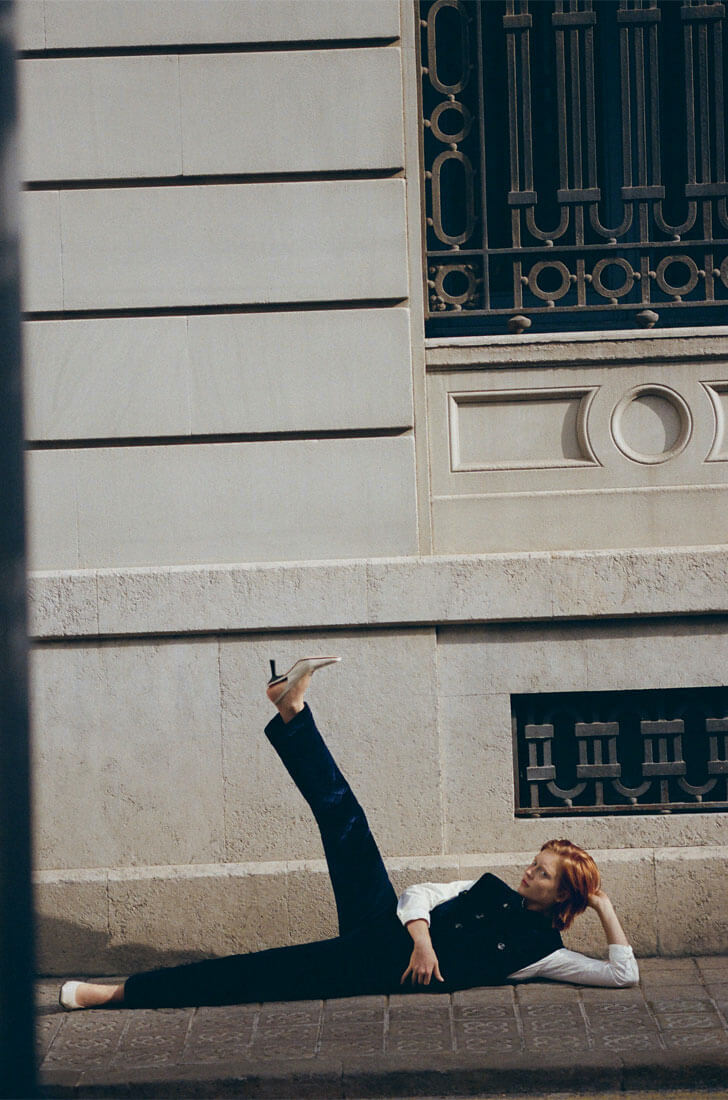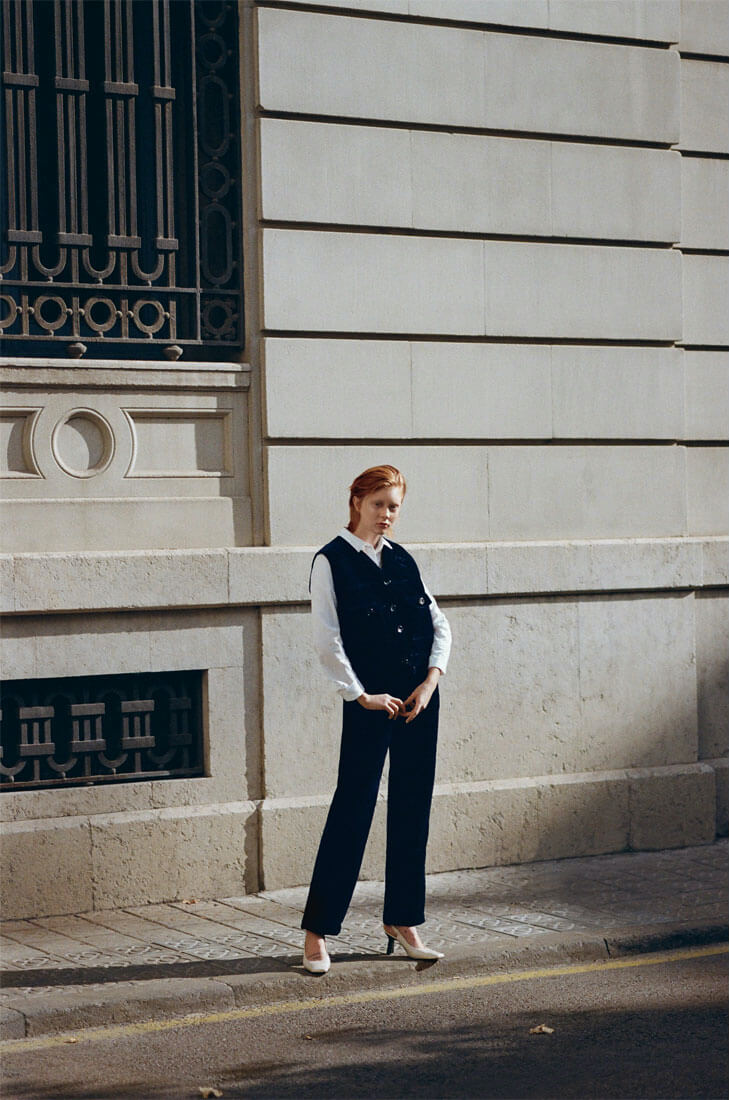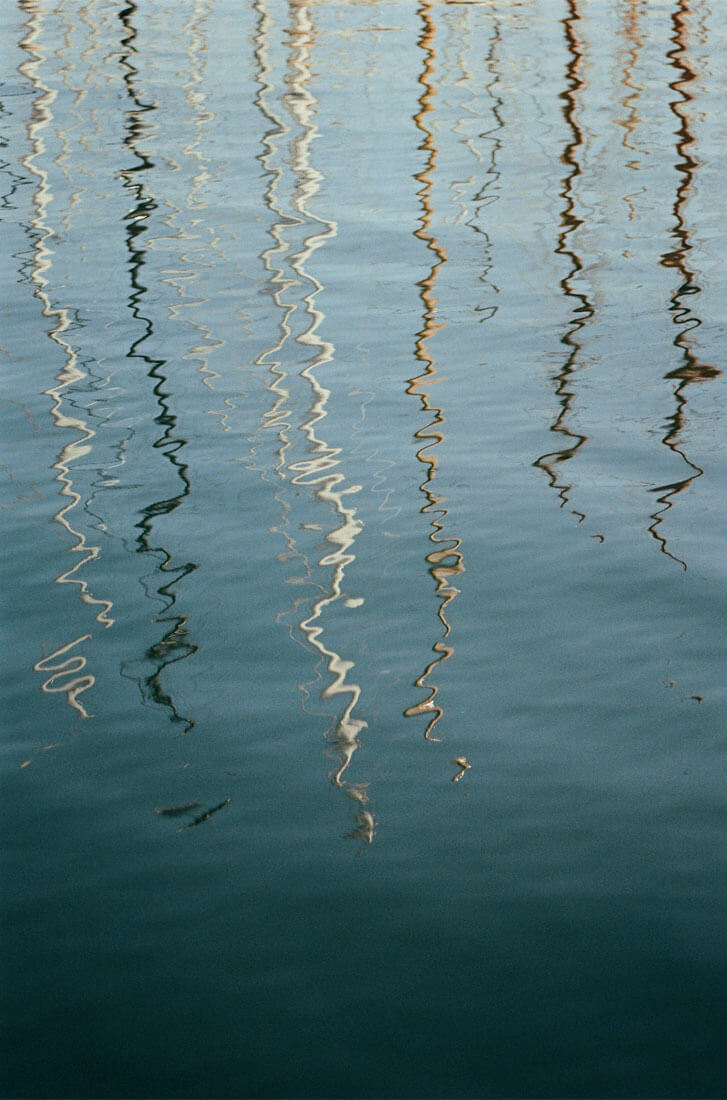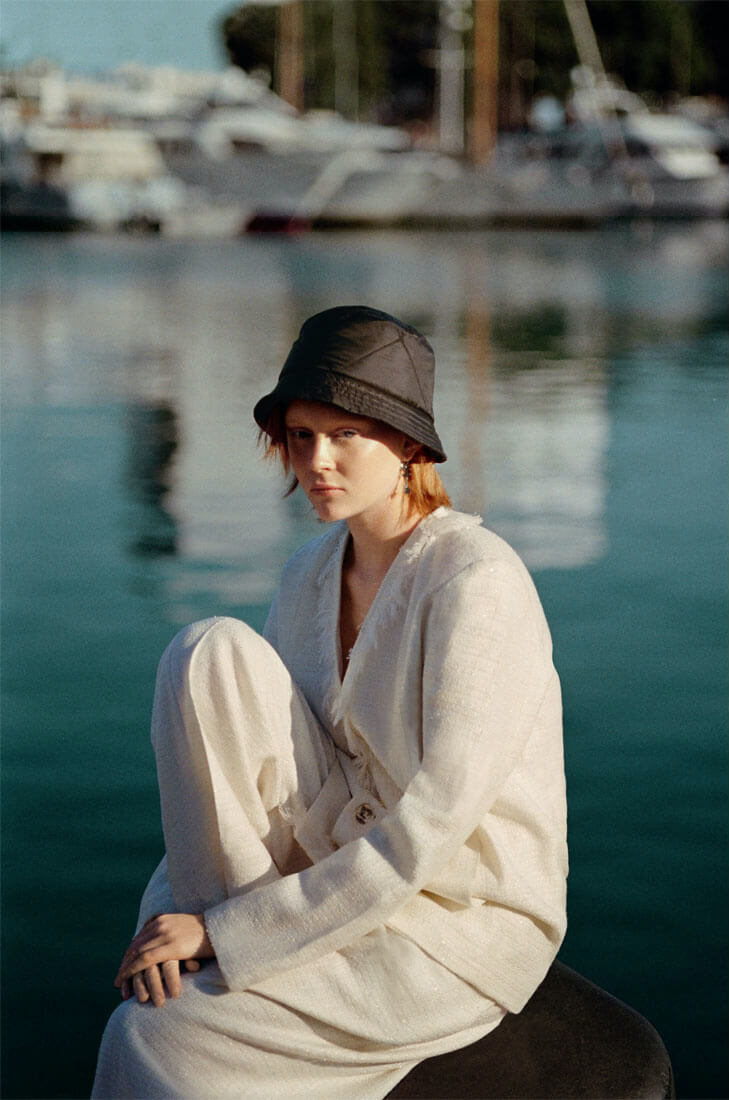 Photography by Mar Docavo Casani
Styling by Ann Laroque
Make up by Joyce Valandares
Models by Amanda Denis at Elite Model Management Spain



Mar Docavo Casani & Ann Laroque/Photographer & Stylist
(Barcelona based)

「Cléo de 5 a 7(5時から7時までのクレオ)」
この作品は、現在の私たちに近しい状況を映し出した、診察結果を待つある女性についての映画「Cléo de 5 a 7(邦題:5時から7時までのクレオ)」からインスパイアされました。

物語は、今作の主人公 Amandaが抱えている診察結果に対する不安を、映画に登場するAntoineに問いかけているようなシーンから始まります。

Amanda:「私はすべてのことを恐れている -鳥、嵐、エレベーター、針 -そして今、この死へ大きな恐怖を感じている…」

Antoine:「あなたは、誰かではなく何かを待っている気がする。」

Amanda:「周りの人は私を甘やかしている。そして、誰も私を愛していない。」

作品では、Amandaが1人で広い街にいる姿を描いています。
Antoineと少し会話を済ませた後、彼女が恐れているのが待ち受ける診察結果であることが明らかになるのです。
時間は朝の5時。
空っぽの街の中で暮らすAmandaをバルセロナの暖かい冬が慰めてくれる、夜の7時まで。


'Amanda from 5 to 7' is a wink to the film 'Cléo de 5 a 7' based on a woman that awaits for the results of a medical test which we found very appropriate for the situation we are living nowadays.

It all starts with the dialogue between Amanda and Antoine where Amanda expresses her concerns to him:

Amanda:
"I'm afraid of everything - birds, storms, lifts, needles - and now, this great fear of death…"

Antoine:
"You seem to be waiting for something, rather than someone."

Amanda:
"Everybody spoils me. Nobody loves me."

The photos show us Amanda, alone in the vastness of the city.
She has had a little chat with Antoine, in which her fears come to light, awaiting the results of a medical examination.
It's five in the morning, the warm winter of Barcelona accompanies Amanda, alone, in an empty city ... until 7.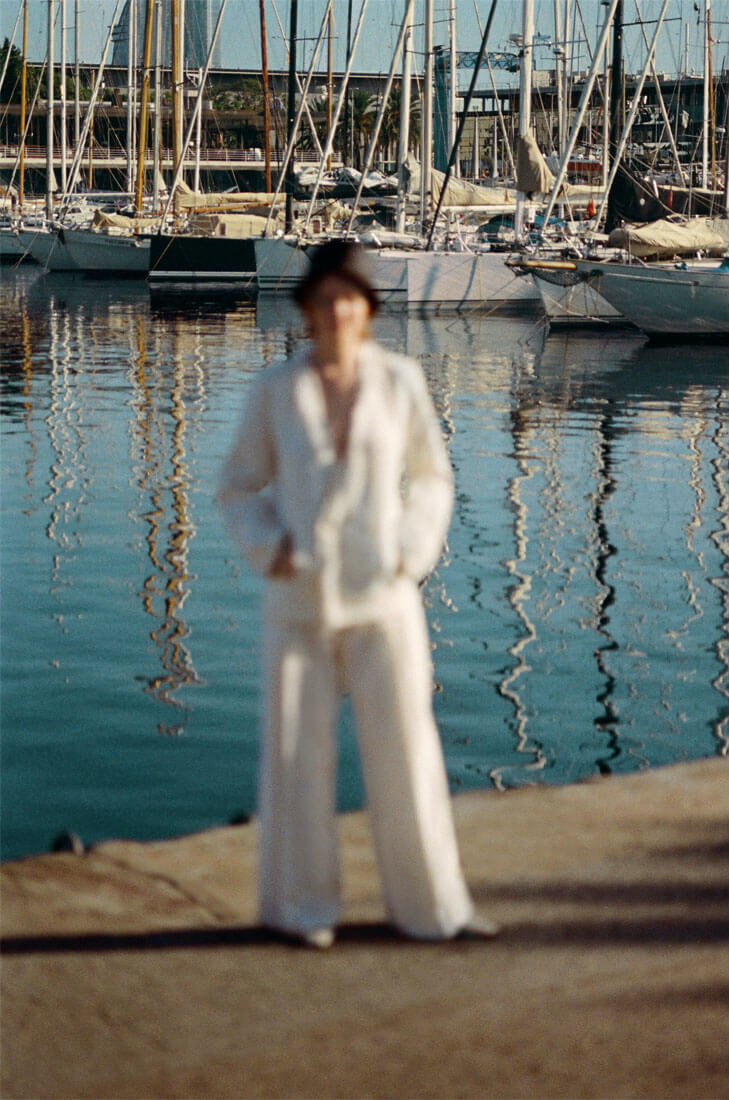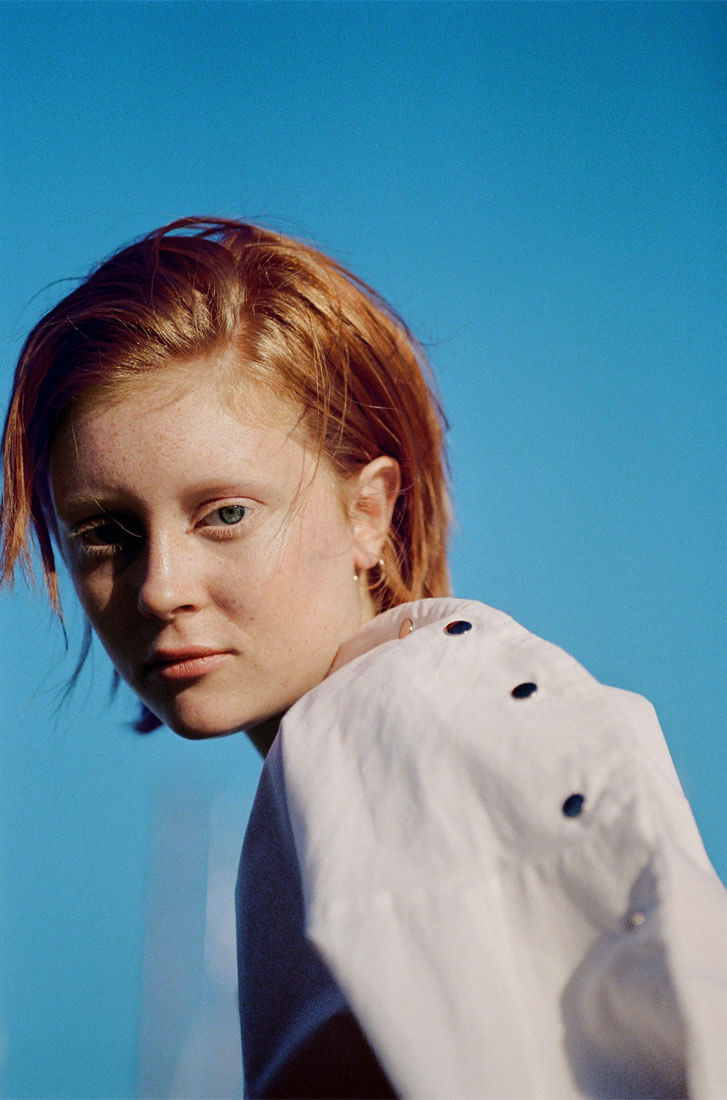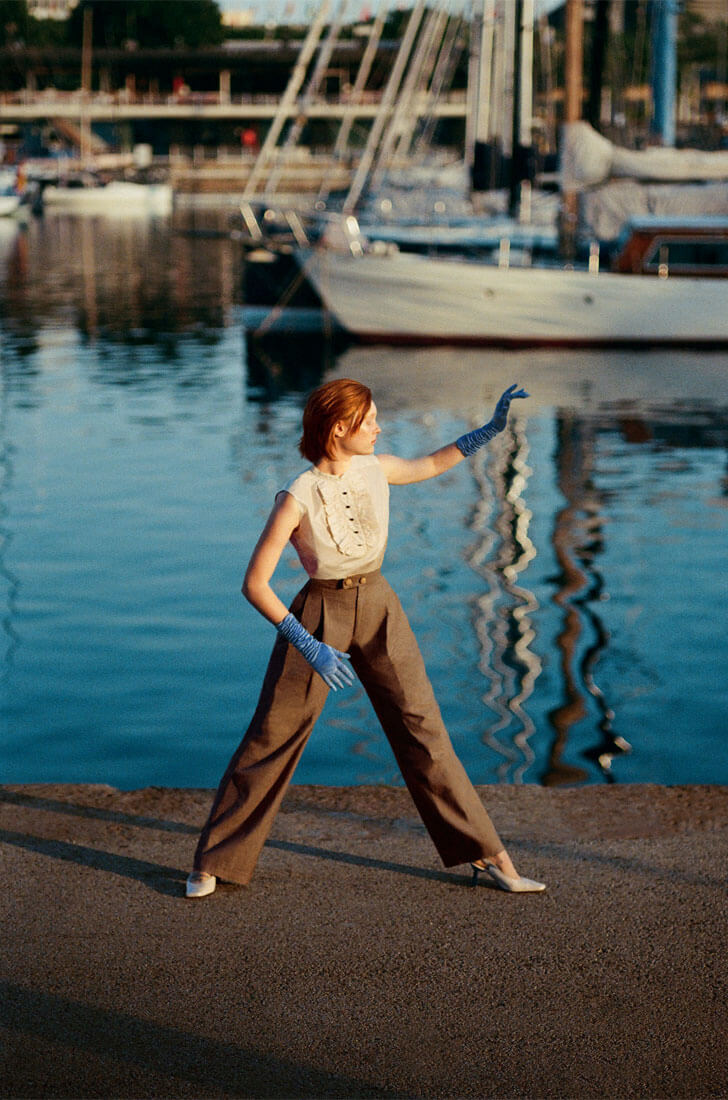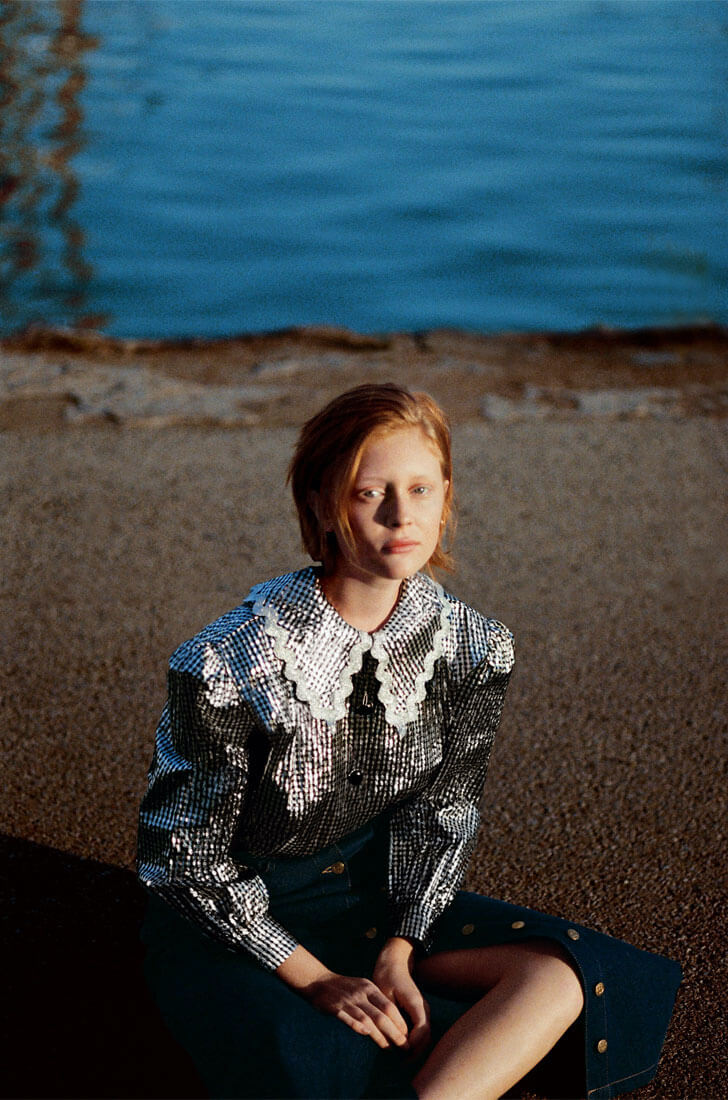 Mar Docavo Casani:
バルセロナを拠点に活躍する、バレンシア出身のフォトグラファー。
Universitat Politècnica de Valènciaでファインアートを専攻後、アナログ写真の修士号を取得する。
その後ファッションフォトグラフィーとデジタルリタッチングに集中するために、バルセロナへ移住し、ファッションブランド「MANGO」で2年間働く。

やがてフリーランスへ転身し、現在は地中海の環境を反映する光と色がインスピレーション源の作品を手掛けている。
www.instagram.com/mdocavo/?hl=en

A Valencian photographer based in Barcelona.
He studied Fine Arts at the San Carlos UPV School (Valencia), and later on enrolled in a Master focused in Analog Photography specializing in a wide range of artistic techniques.
His professional career developed further when he moved to Barcelona to focus on fashion photography and digital retouch working for more than two years at Mango.

Now he is a freelancer, all of his projects are highly influenced by that pictorial part of light and color that reflect the Mediterranean environment.


Ann Laroque:
バルセロナを拠点に活躍するファッションスタイリスト。
バルセロナの芸術大学Àrtidiでスタイリングとアートディレクションを専攻後、広告用の作品または、さまざまなクライアントや出版社とプロジェクトに取り組む。
現在は、スペインのサステナブルファッションブランドのファッションコーディネーターとして働きながら、フリーランスとしてパーソナルな作品も担当している。
annlaroque.com