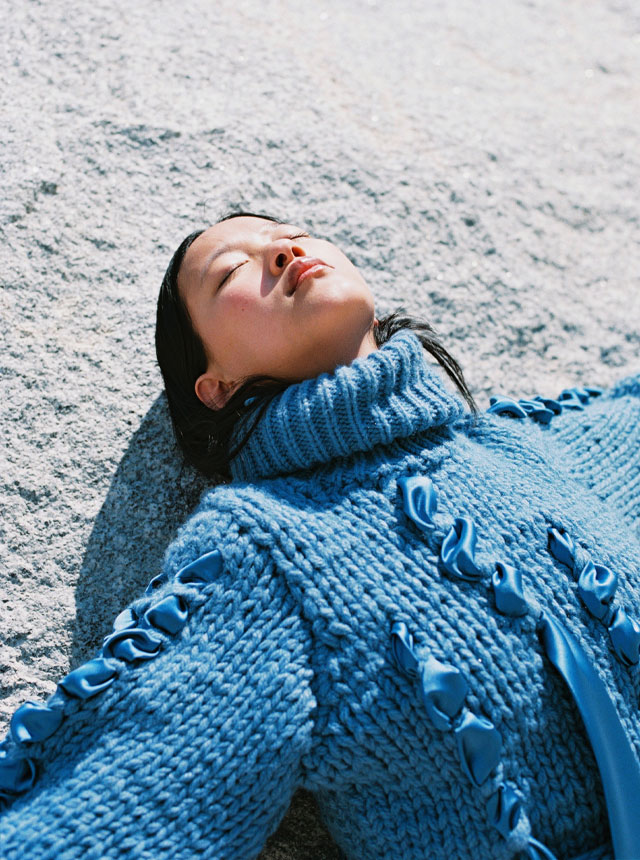 Encounter|Joel Escalonilla & David Cuní
力強い自然と人類が問うファッションの定義
「Encounter=出逢い。」

世界中に存在する、アーティストたちとの巡り合い。
多彩なクリエイターたちの才能を披露する場として、
彼らが表現する、瑞々しく、独創的な作品の中から
琴線に触れる作品を編集部がピックアップ。
選び抜かれた、個性豊かな感性に想像を巡らせて。


A uniquely precious encounter with artists from all over the world.
As a platform to exhibit and unveil the various talent, Lula Japan's editorial team have selected the most vivid and genuine works from artists around the world.
Entrust your heart to this creative and unique new sensibility.
No.193 "Unharmed"


Photography and Styling by Joel Escalonilla
Videography by David Cuní
Hair and Makeup by Rebecca Díaz
Models by Ainoha B and Julia Viladomiu at Berta Models, Noemi Hartig and Vera Idrizi at Trend Model Management
All clothes by Claudia Gutiérrez
Special Thanks to Laura Montes, Carla Lázaro, Judit Gel and Luís Gutiérrez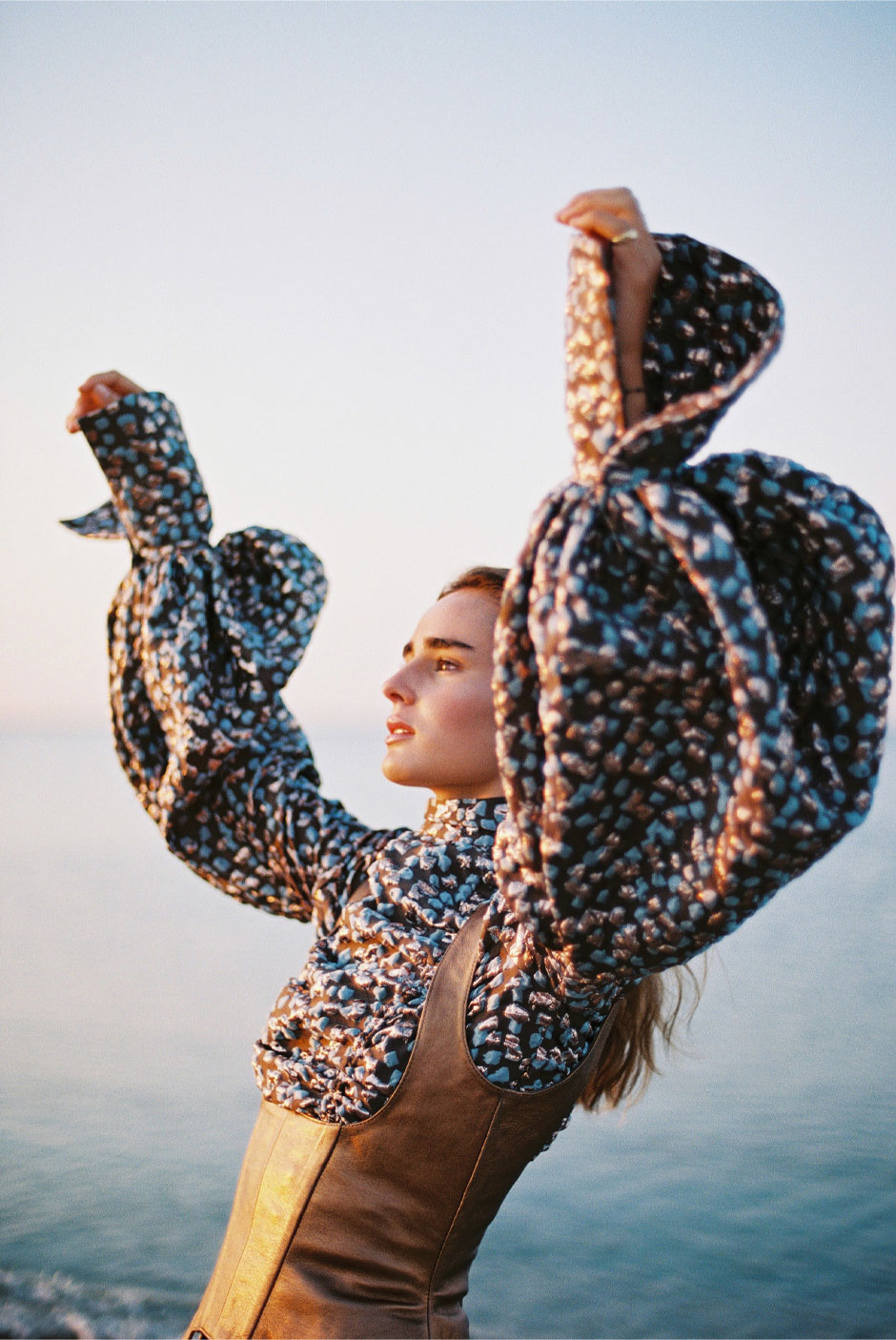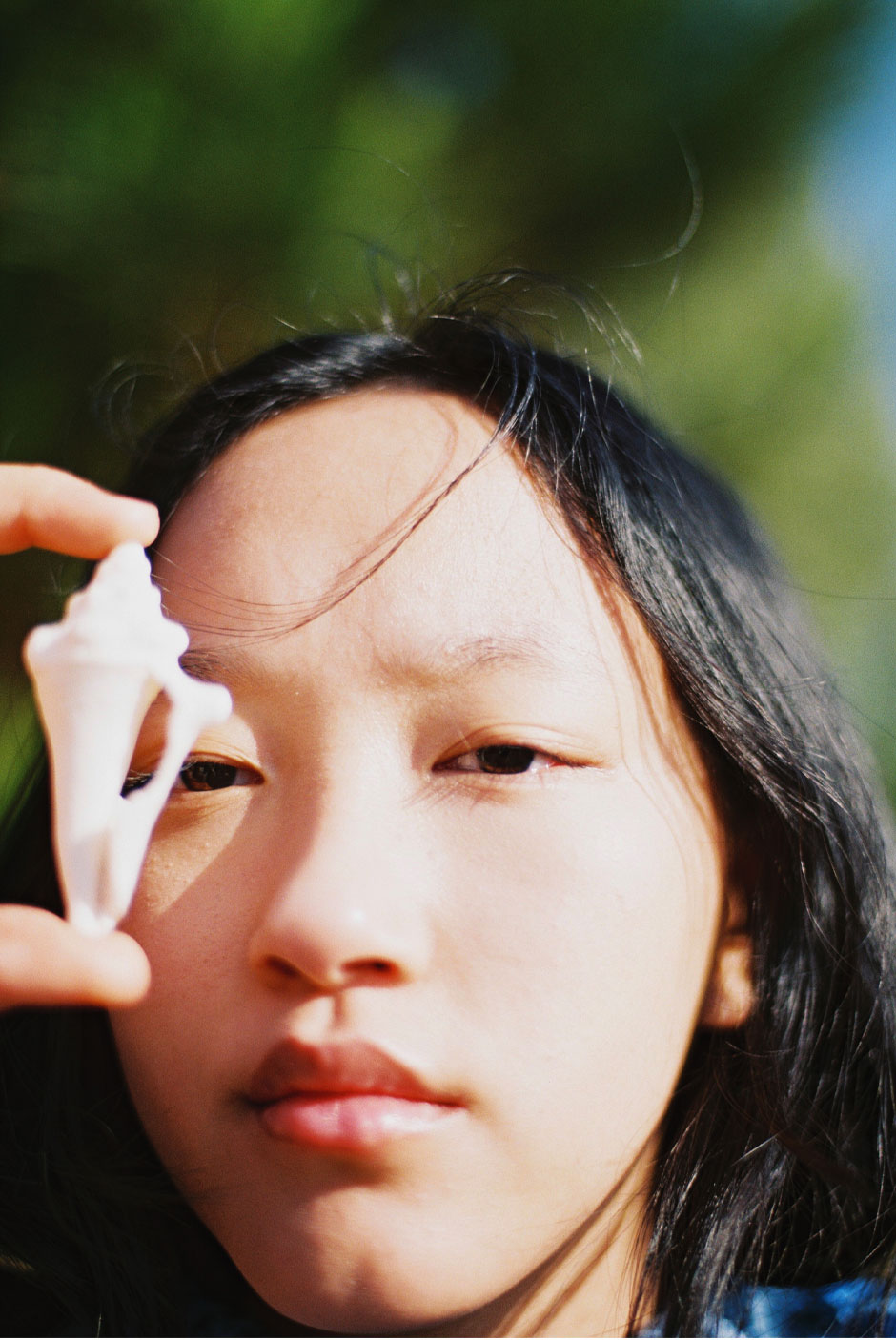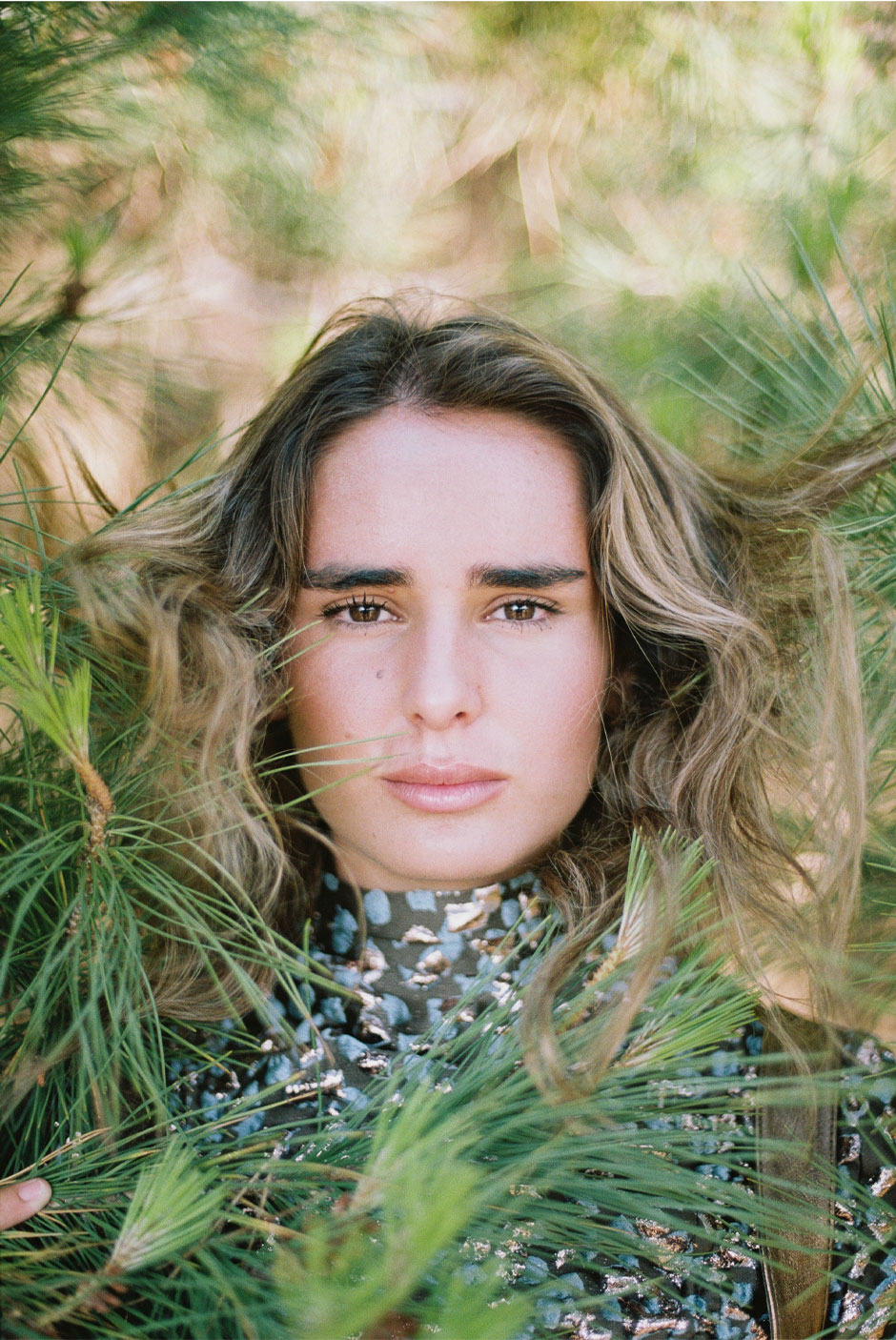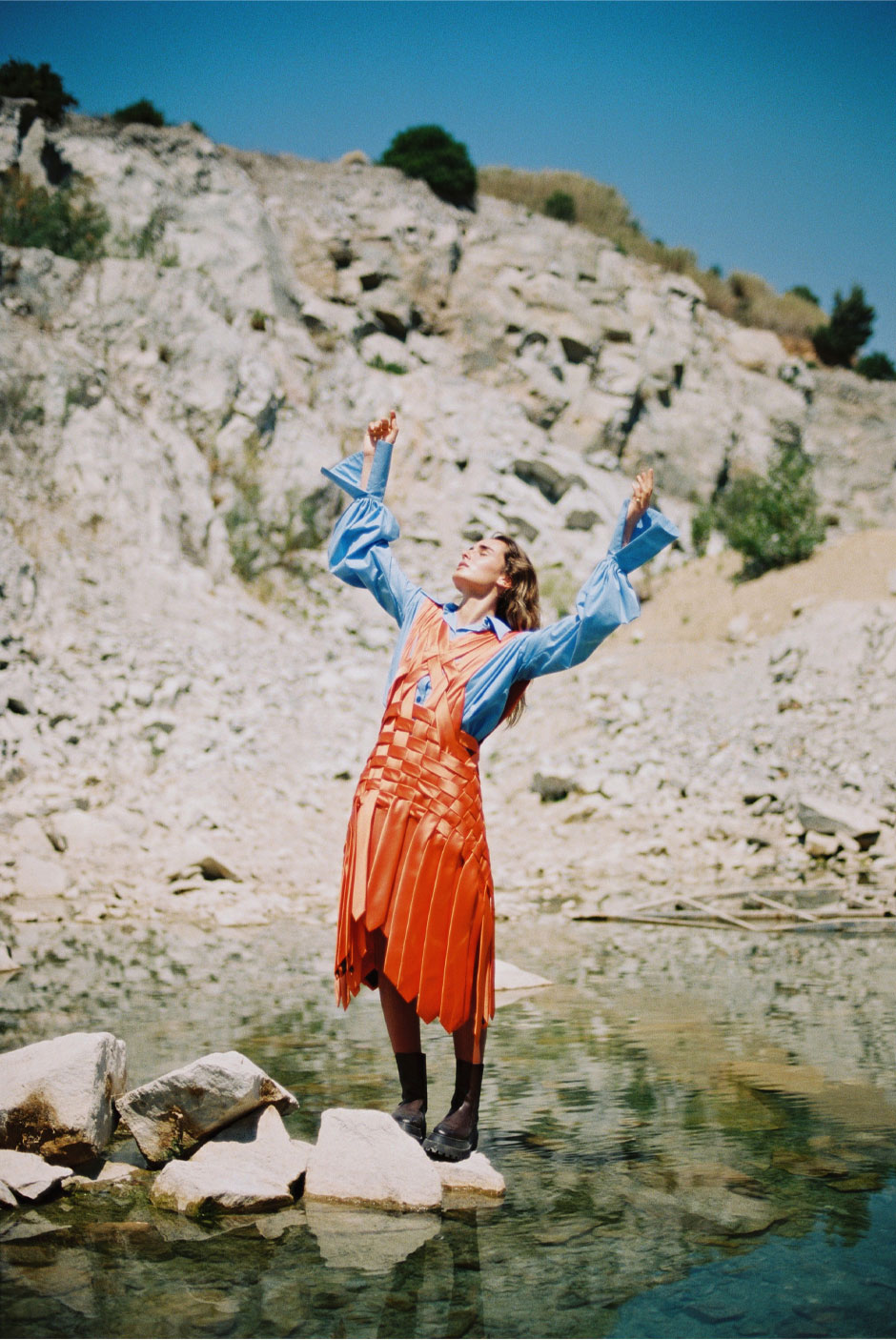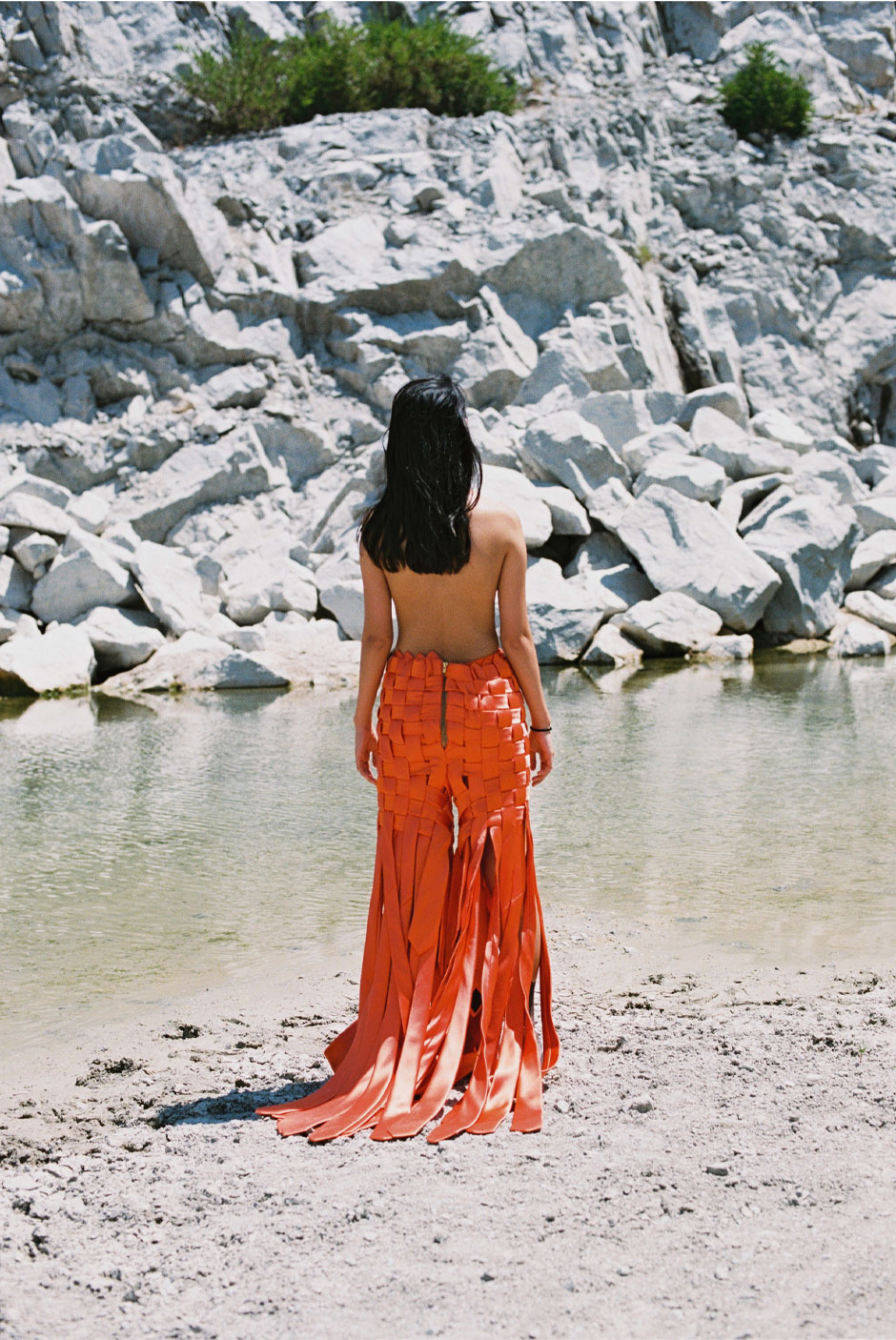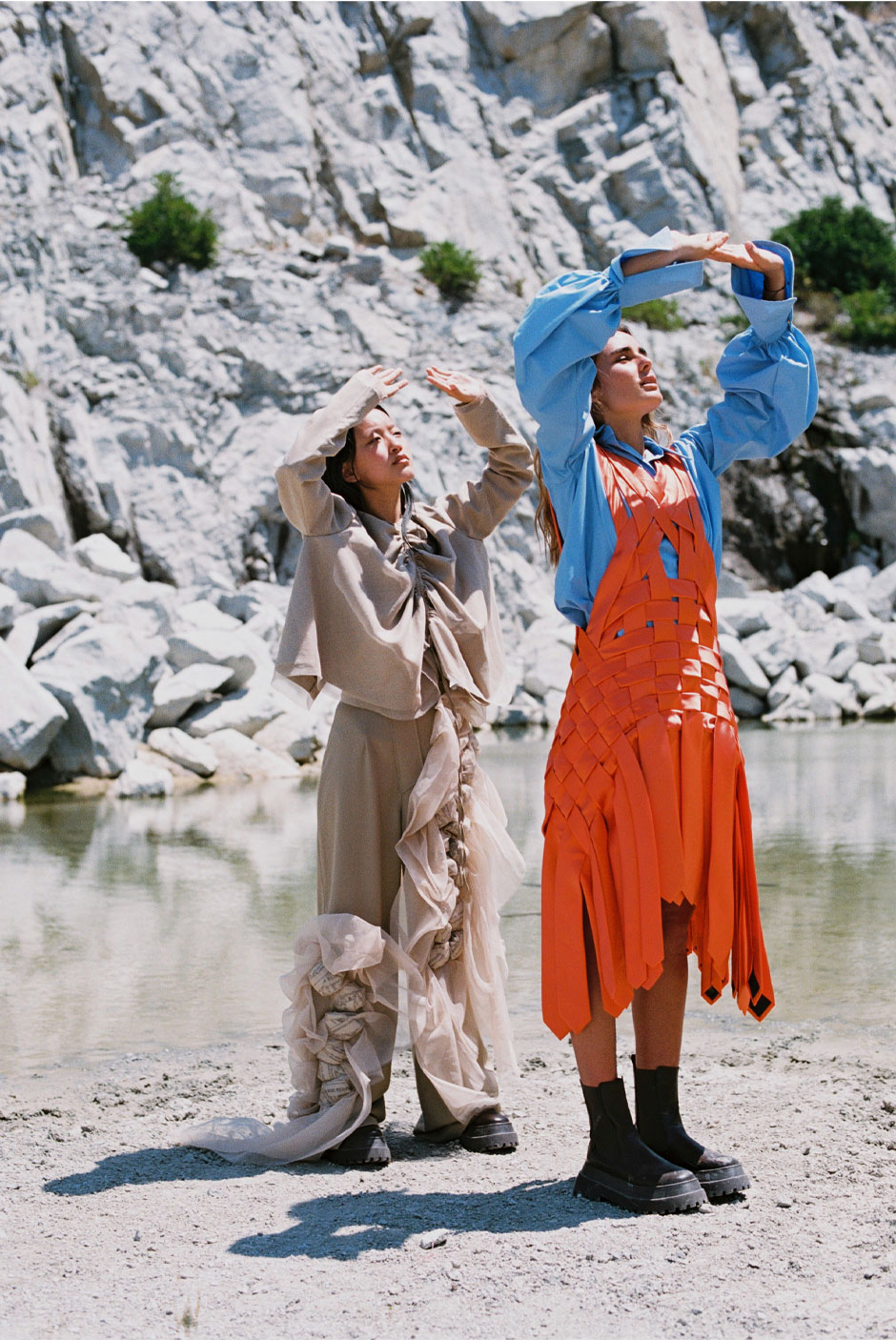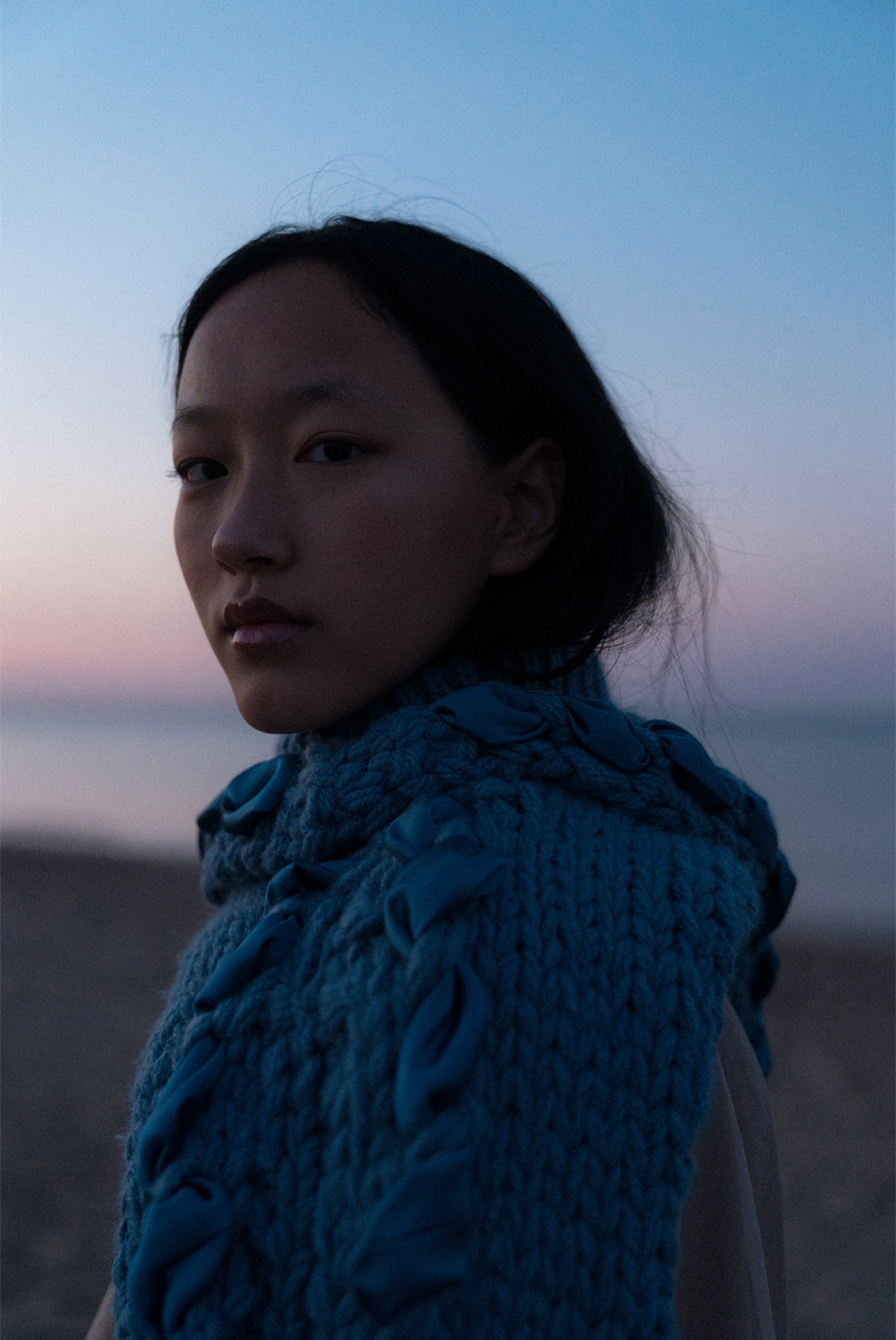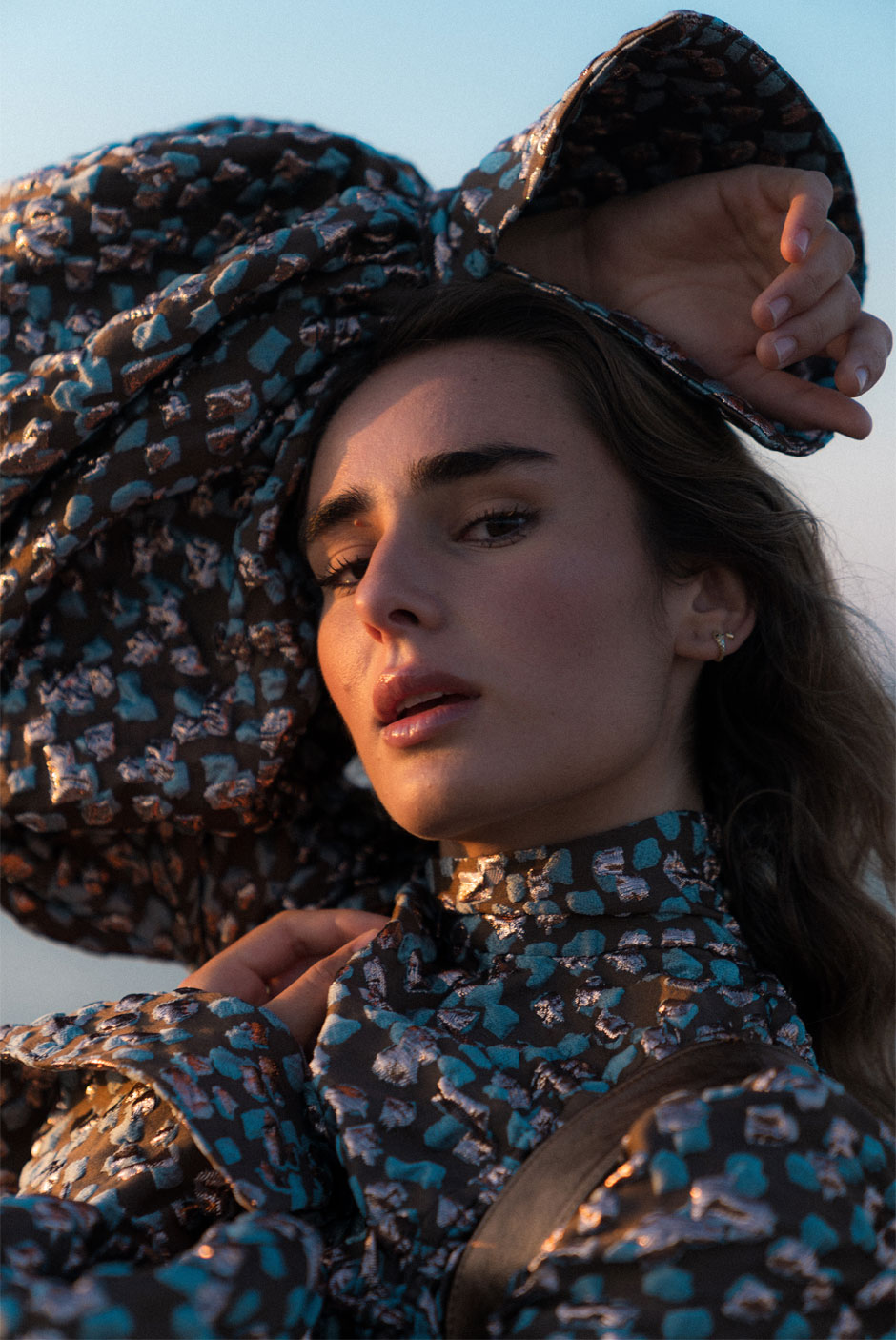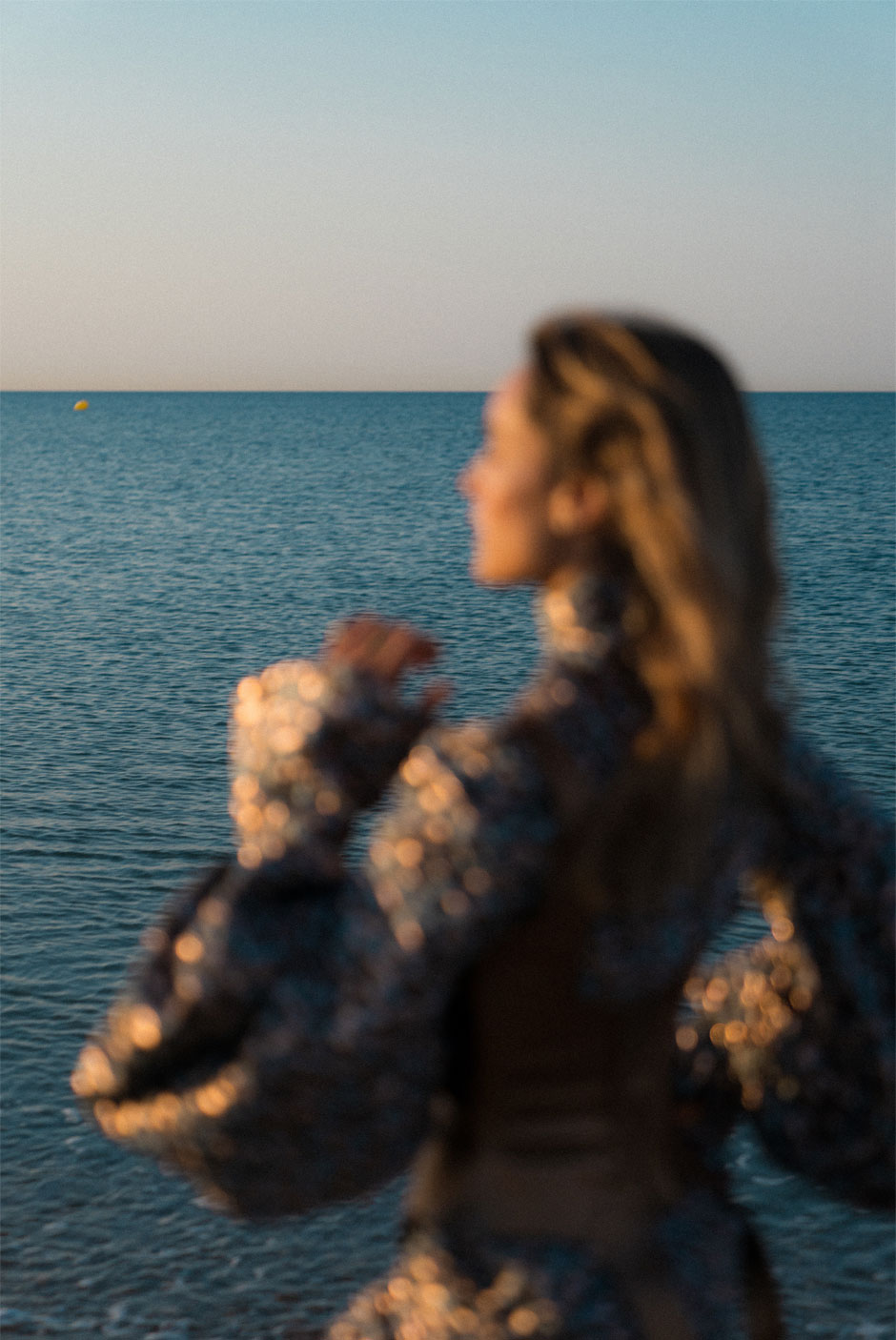 Joel Escalonilla & David Cuní/Photographer & Videographer
(Barcelona based)

「Power(パワー)」
この作品は、女性と自然との関係性、そして広大な空間でただ自然の力に囲まれた時に発揮される女性のパワーを表現したもの。
自分たちが住むスペイン東部の地中海都市、バルセロナのロケーションを活かして撮影を行いました。

私たちは、幸運にもさまざまな風景が身近にある国に住んでいます。
街から数分で行ける神秘的な海と美しいビーチ、内陸には麦畑や森、自然の風景。

撮影を行ったのは、畑からまだ何も収穫されておらず、木々が美しい緑の葉をつけている初夏です。
今回のようなアート作品には、自然の風景が最も適していると考えました。
自然のあらゆる要素、風景、ディテールは、ファッションやその他多くの分野で仕事をする上で、日々インスピレーションを与えてくれています。

この作品のメインテーマは、男性に対するステレオタイプを女性のファッションに向けたある種の唯美主義運動の中で再構築することです。
私たちは、主に地中海沿岸諸国の写真家や映画監督の作品から多くの刺激を受けています。
その中でも特に着想源となったのは、Miquel Díaz Pontによる「The Eternal Summertime」とUri Barcelonaによる映画撮影でした。


Our editorial is about the relationship between woman and nature, the feminine power expressed through her situation in a large space, surrounded only by the elements.
We would like to take advantage of our location.

The whole "Unharmed" team lives in Barcelona, a Mediterranean city in eastern Spain.
We are lucky to be in a country with many different landscapes very close to each other.
We can enjoy the magical sea and beautiful beaches just a few minutes away from the city and if you head inland, you can discover beautiful wheat fields, forests and incredible natural landscapes.

We shot in early summer, when the fields have not yet been harvested and the trees have beautiful green leaves.
We really believe that natural exteriors are the best environment to explore artistic projects like this.
All the elements, landscape and details of nature inspire us every day in our work in fashion and in many other fields.

The main theme of "Unharmed" is the reinvention of the masculine stereotypes in a kind of aesthetic movement for women's fashion.
We were inspired by many references of photographers and filmmakers, mainly from Mediterranean countries.
But one that really inspired us was 'The Eternal Summertime' by Miquel Díaz Pont and cinematography by Uri Barcelona.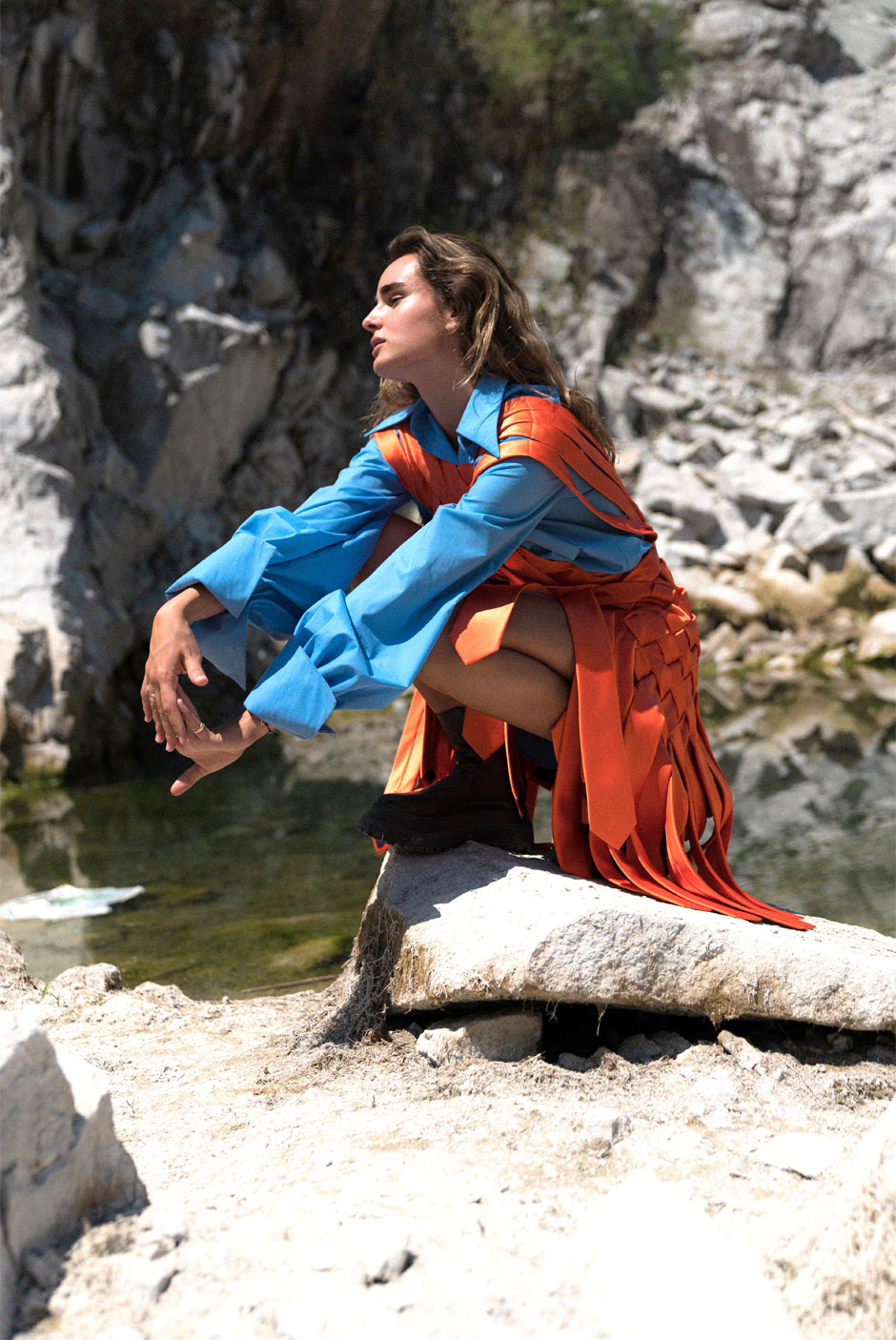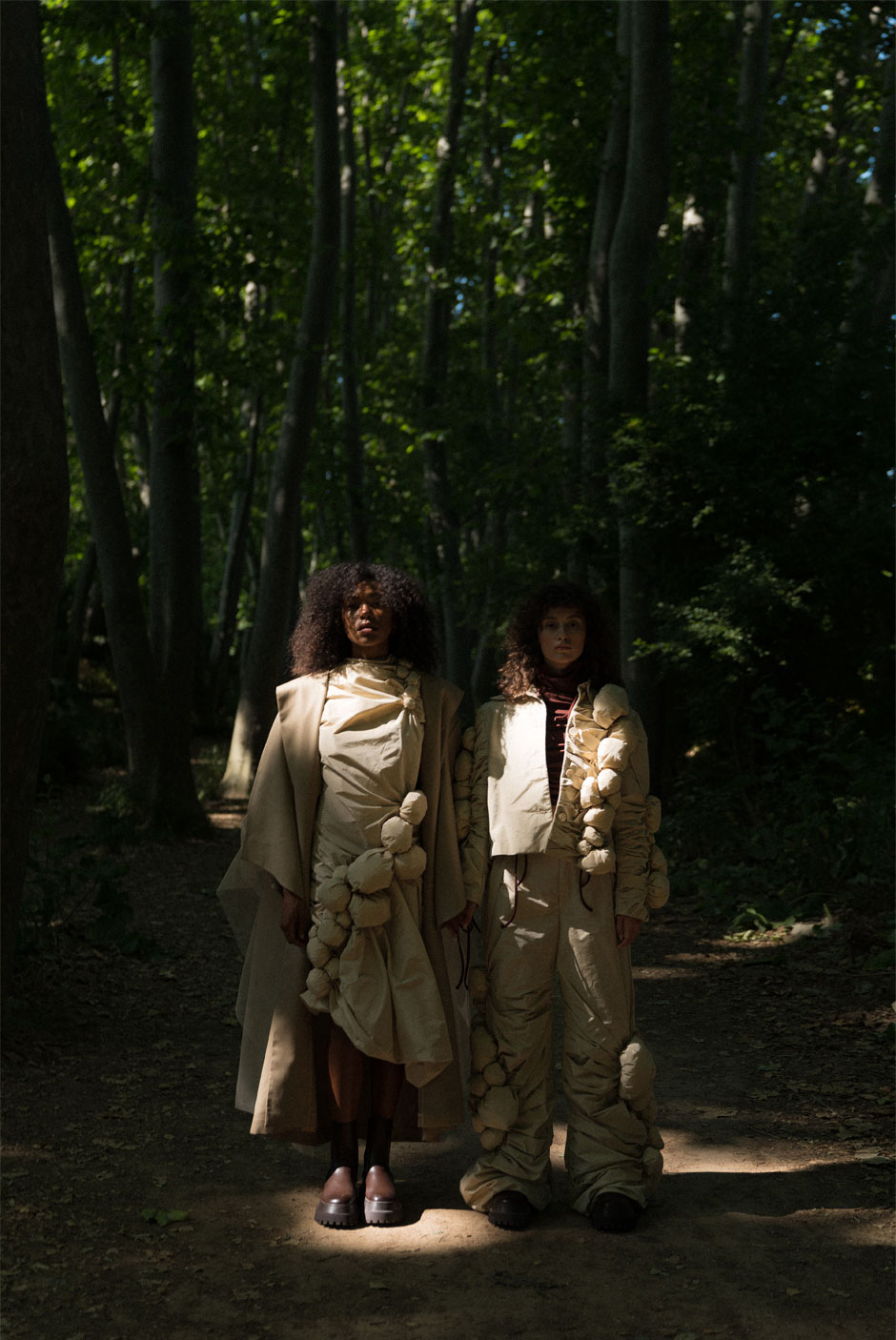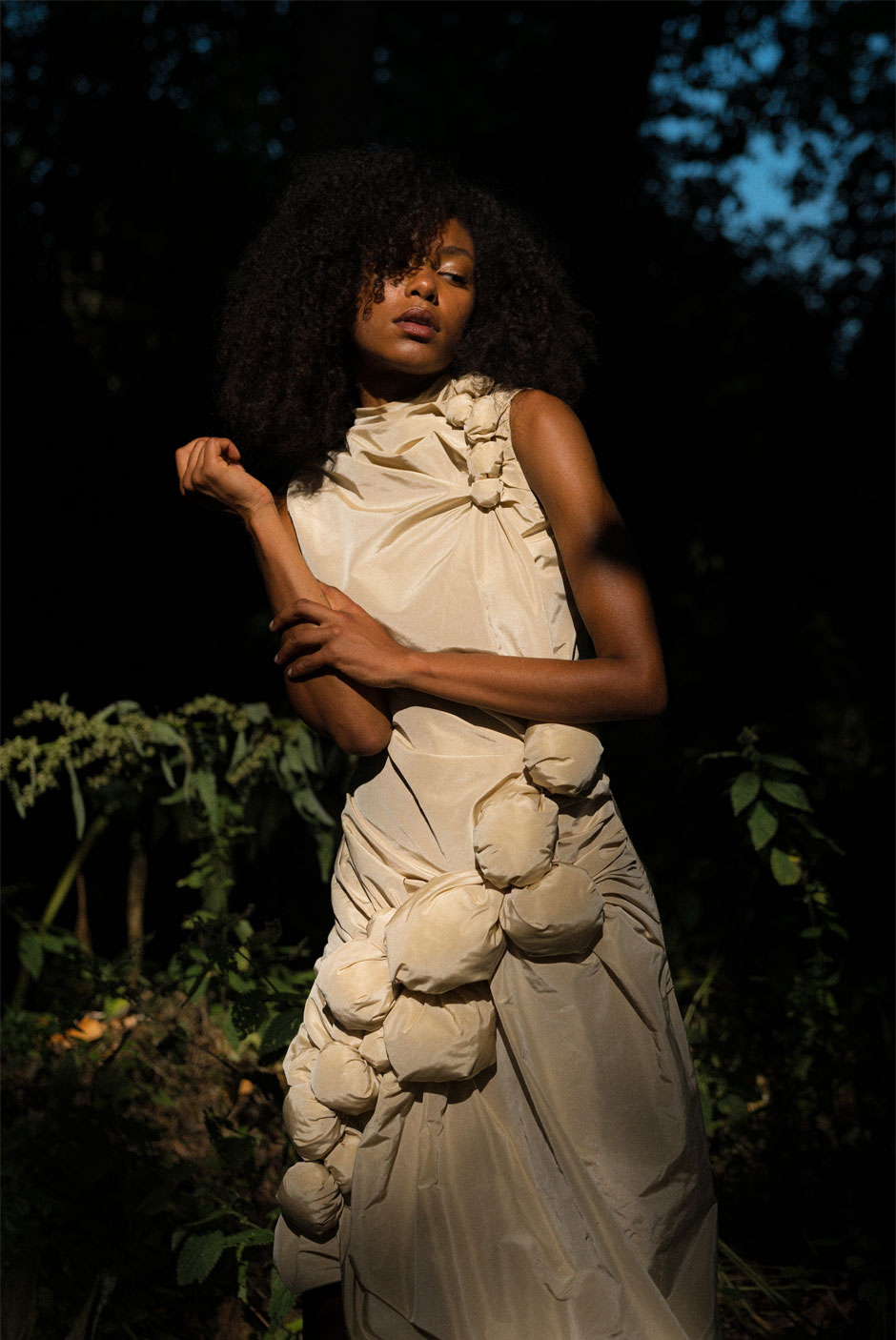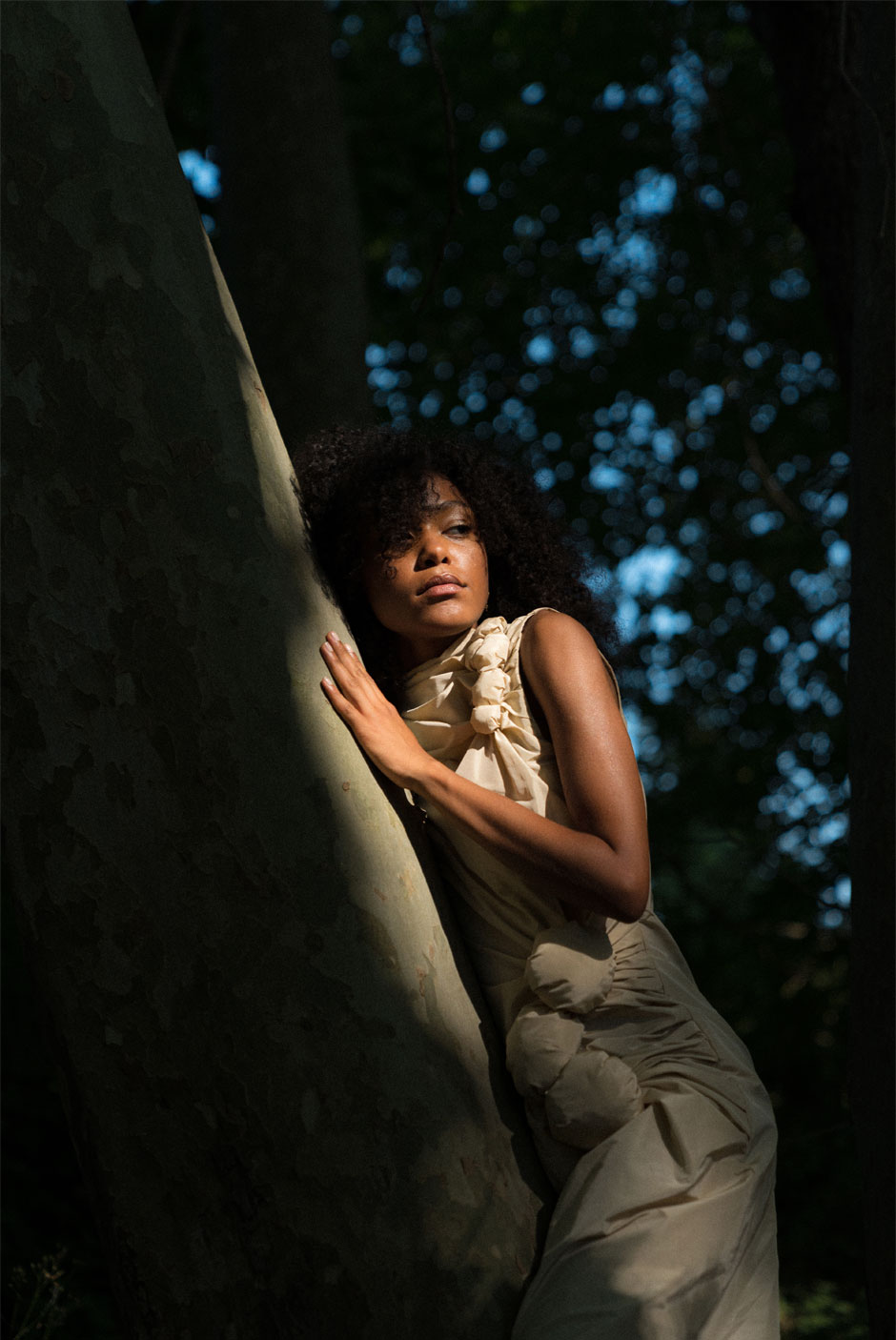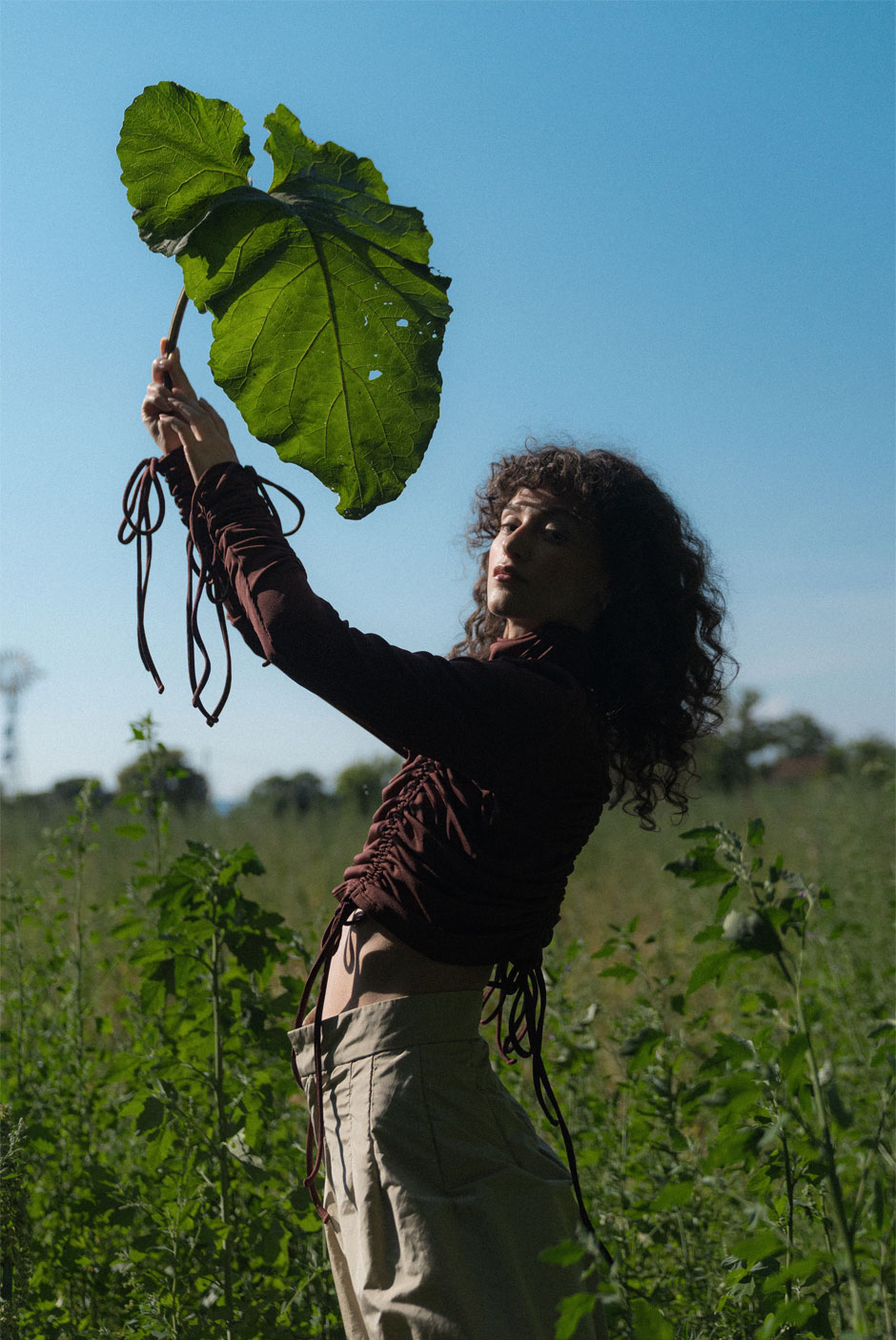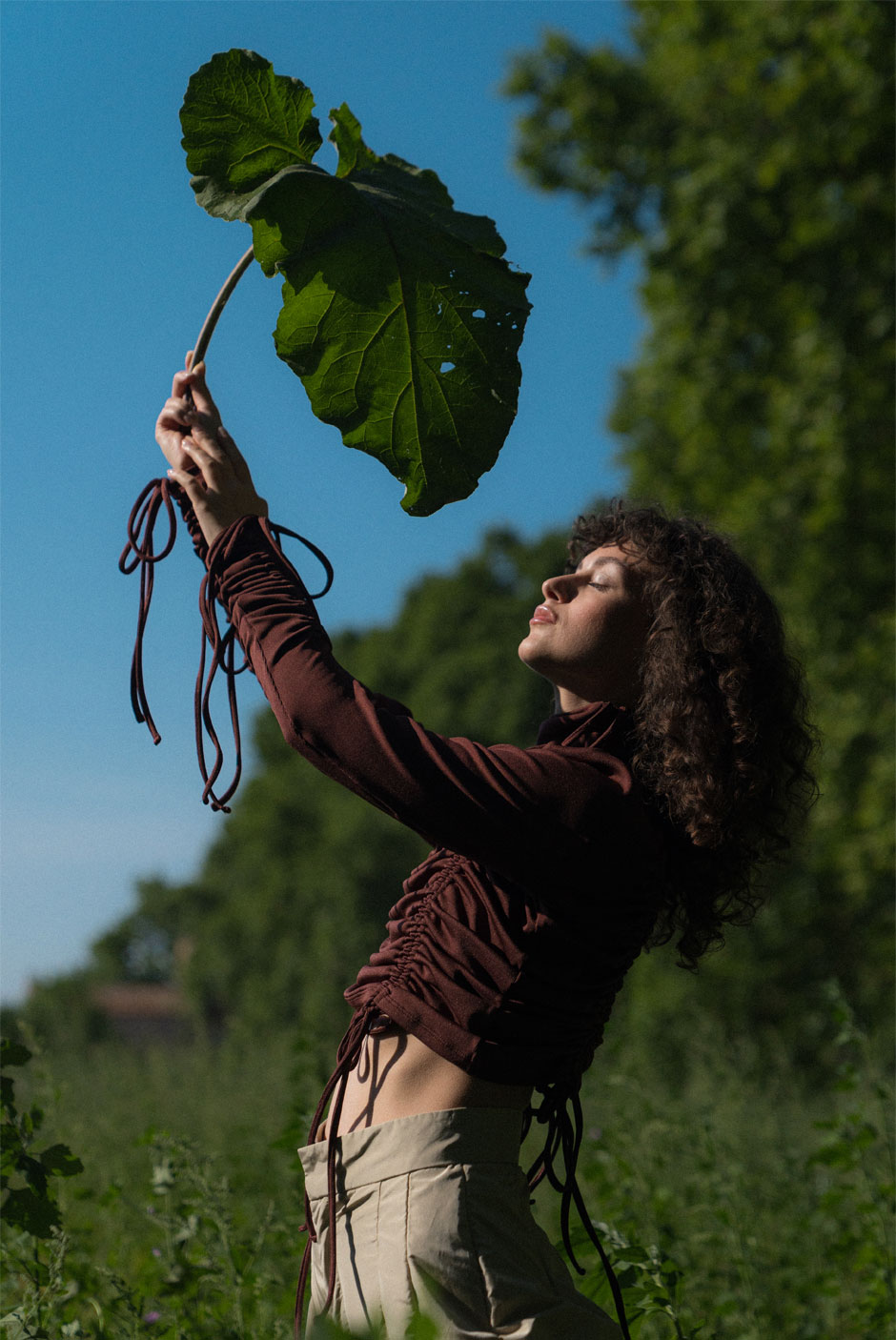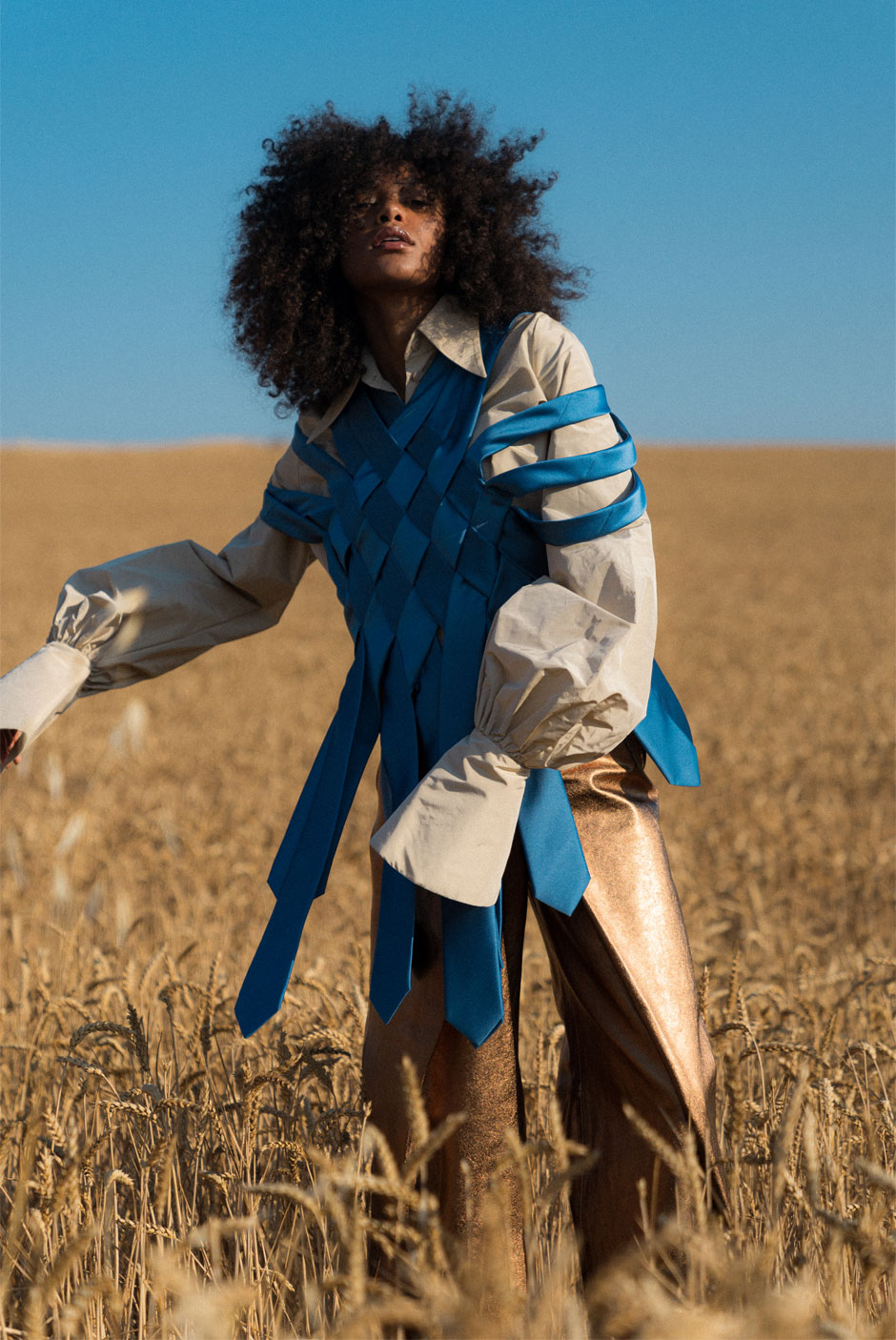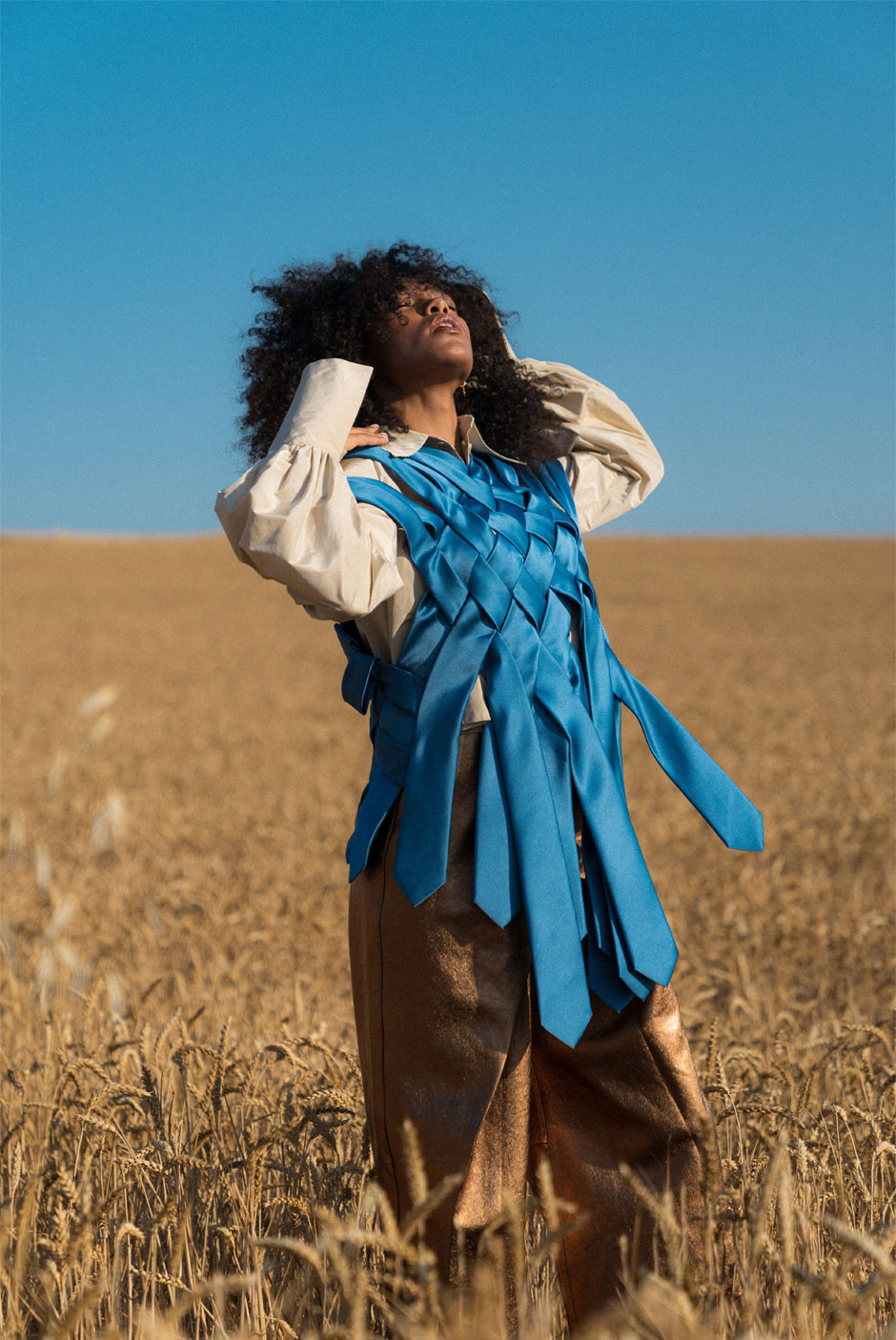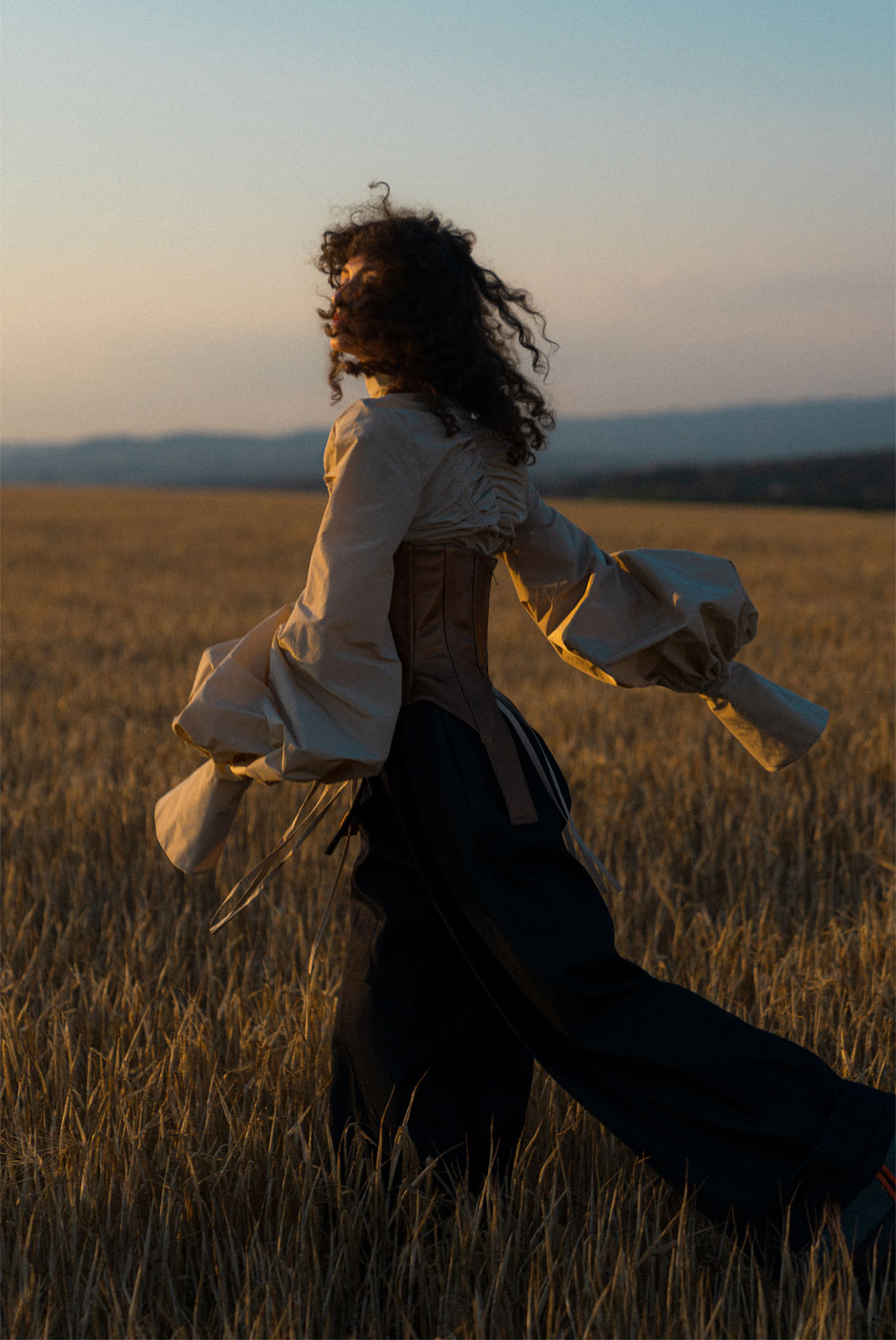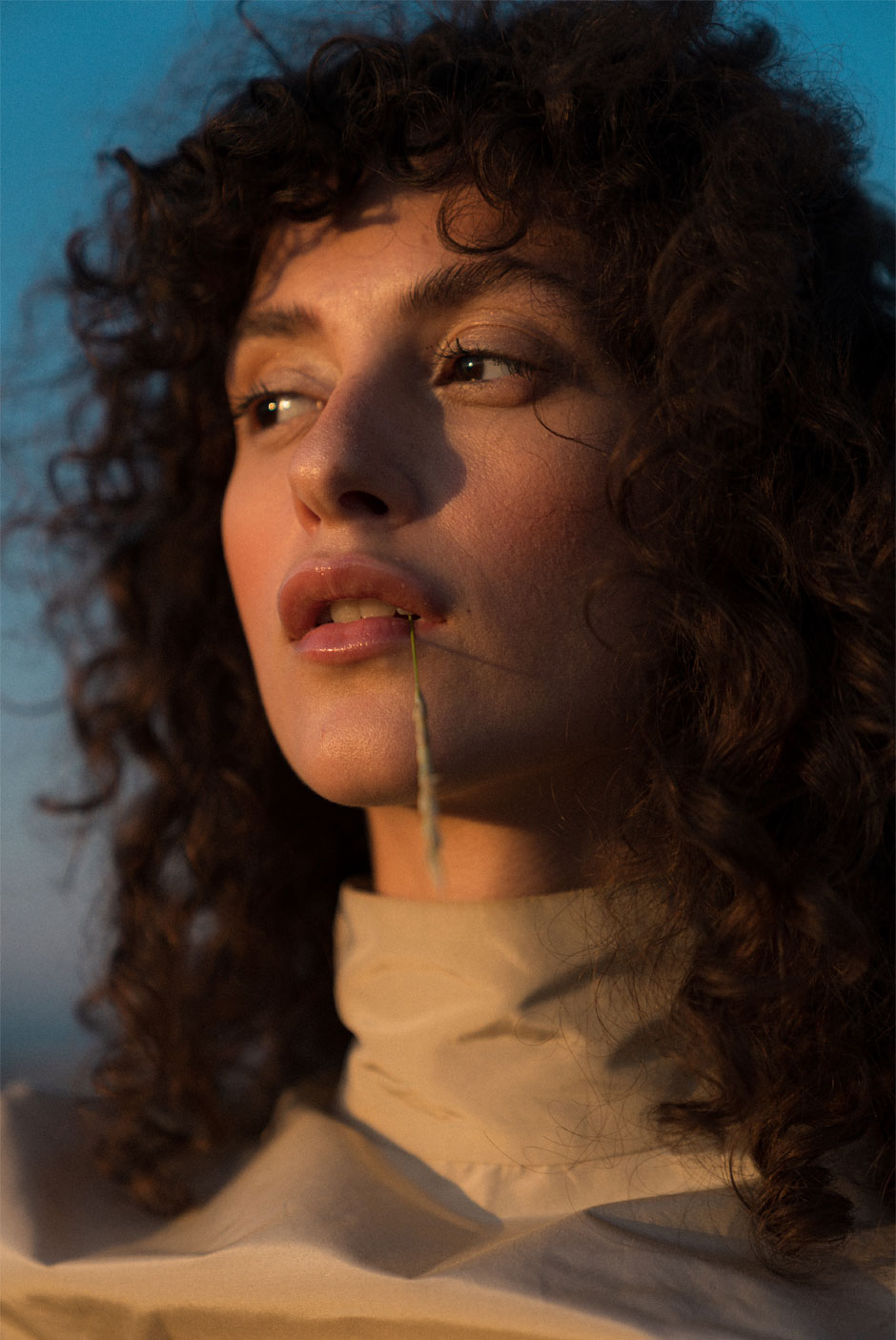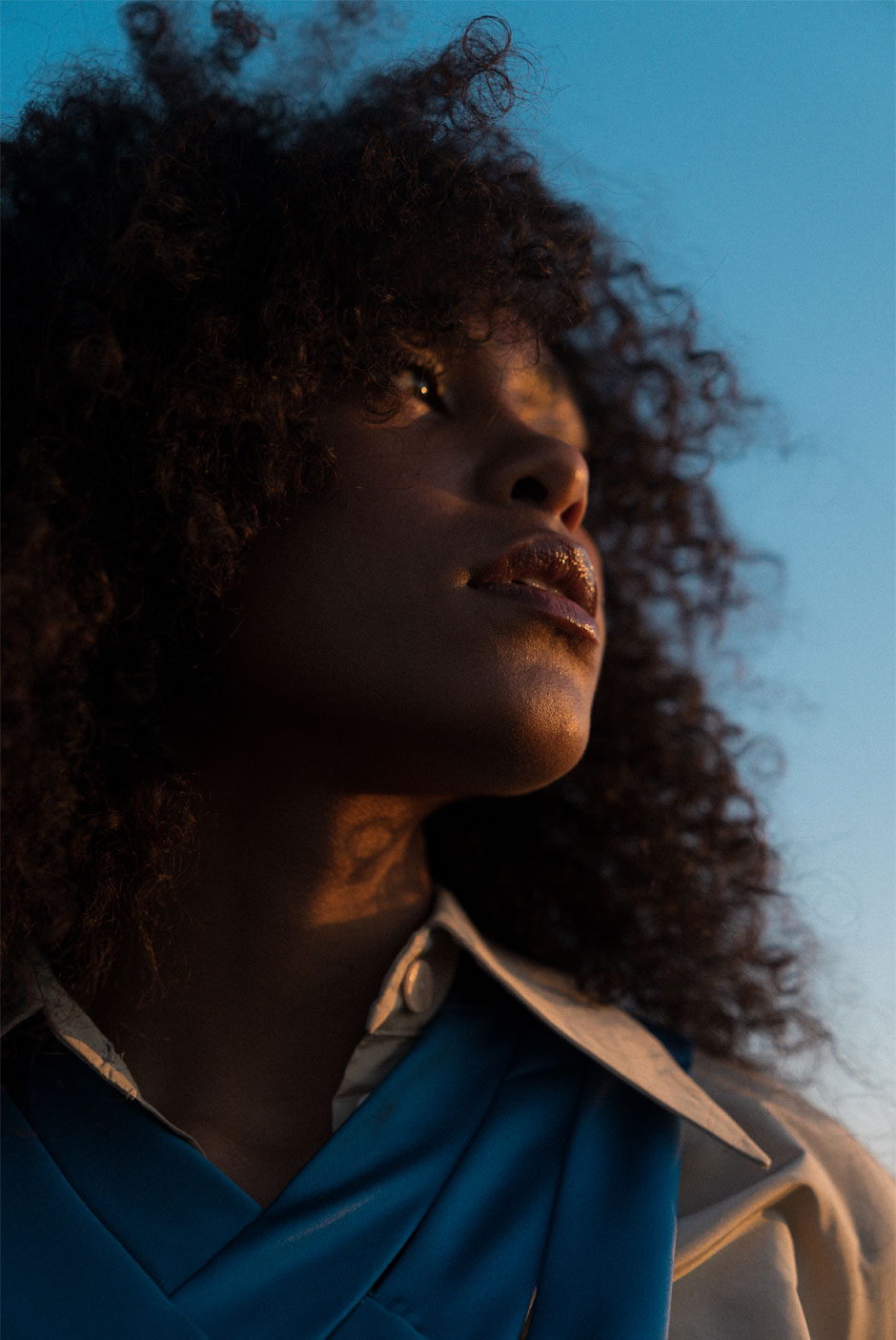 Joel Escalonilla:
スペイン・バルセロナを拠点に活躍するフォトグラファー。
ファッションエディトリアル、ミュージックビデオ、キャンペーンなど、実生活でもパートナーであるDavid Cuníとともに多くの作品を手がける。
クリエイティブ・ディレクションとスタイリングに重きを置く。
www.joelescalonilla.com

A photographer based in Barcelona, Spain.
Joel worked on many creative projects with David Cuní which is his partner also in real life, such as fashion editorials, music videos, brand campaigns and more.
He is more focused on creative direction and styling.


David Cuní:
スペイン・バルセロナを拠点に活躍するビデオグラファー。
映画監督・ディレクターとして、キャリアを積んでいる。
Joel Escalonillaと共に、ファッションの審美眼を広範なアートの領域に適用し、挑戦的で新しい試みを探求している。
www.instagram.com/davandme/reels/?hl=en

A videographer based in Barcelona, Spain.
He has developed a career as a filmmaker and director.
David and Joel love to explore new challenging projects together, and apply the aesthetic principles of fashion to much broader artistic fields.