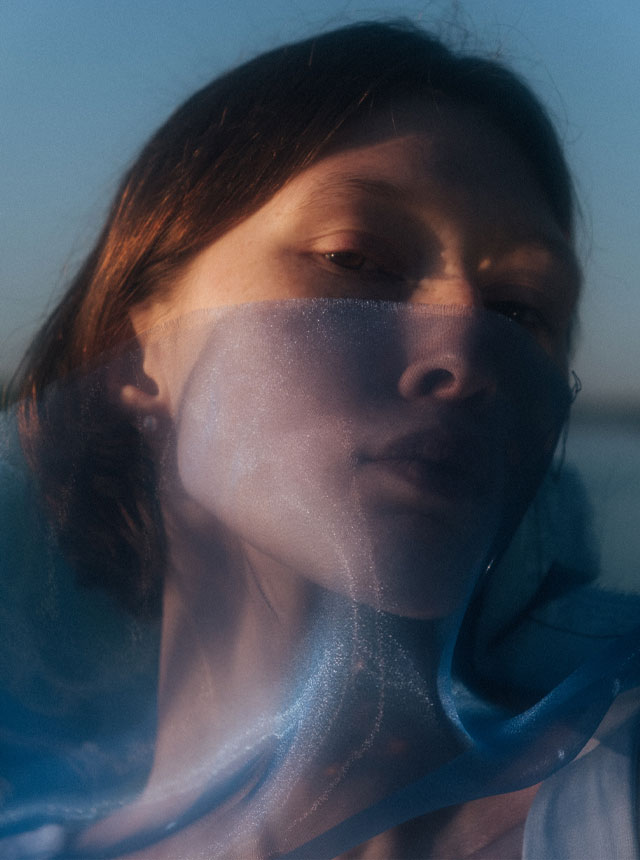 Top Photo:left - top by MARINA CHERNYKH
right - top and skirt by H&M
Top Photo:swimsuit by ZARA
Encounter|Alisa Calypso
自然と作為の狭間で捉える、儚い夏
「Encounter=出逢い。」

世界中に存在する、アーティストたちとの巡り合い。
多彩なクリエイターたちの才能を披露する場として、
彼らが表現する、瑞々しく、独創的な作品の中から
琴線に触れる作品を編集部がピックアップ。
選び抜かれた、個性豊かな感性に想像を巡らせて。


A uniquely precious encounter with artists from all over the world.
As a platform to exhibit and unveil the various talent,
Lula Japan's editorial team have selected the most vivid and genuine works from artists around the world.
Entrust your heart to this creative and unique new sensibility.
No.262 "Mermaid from process water"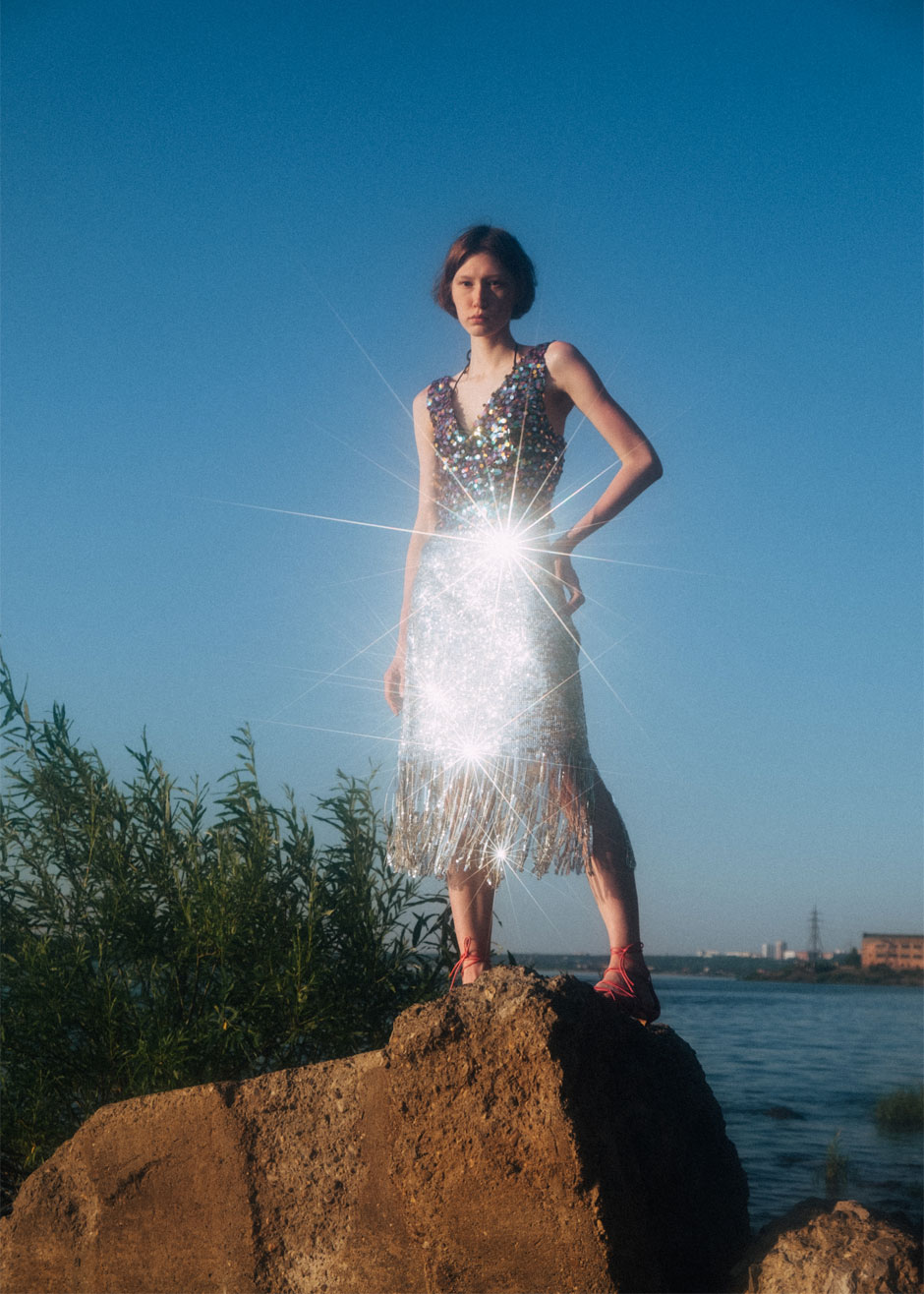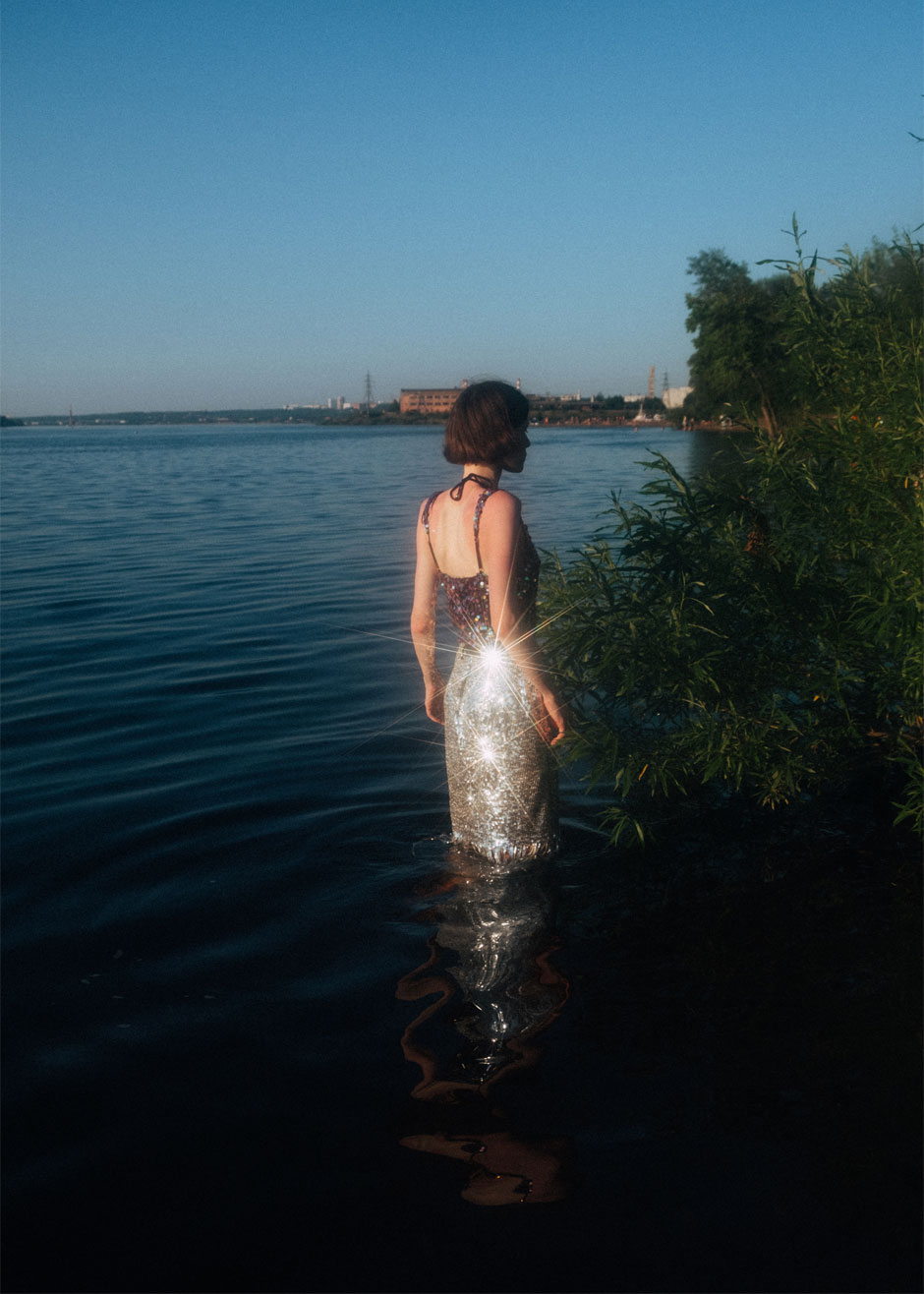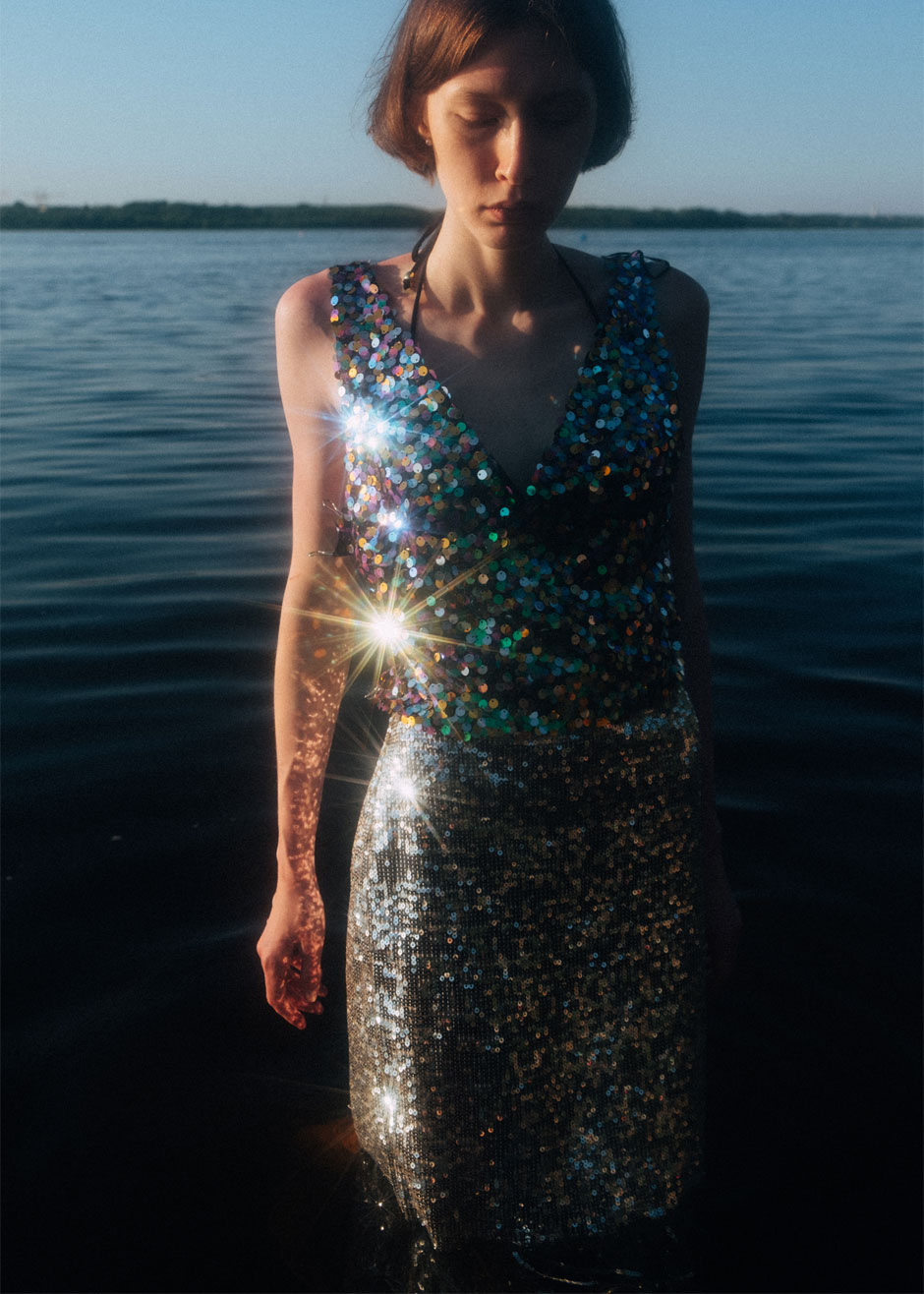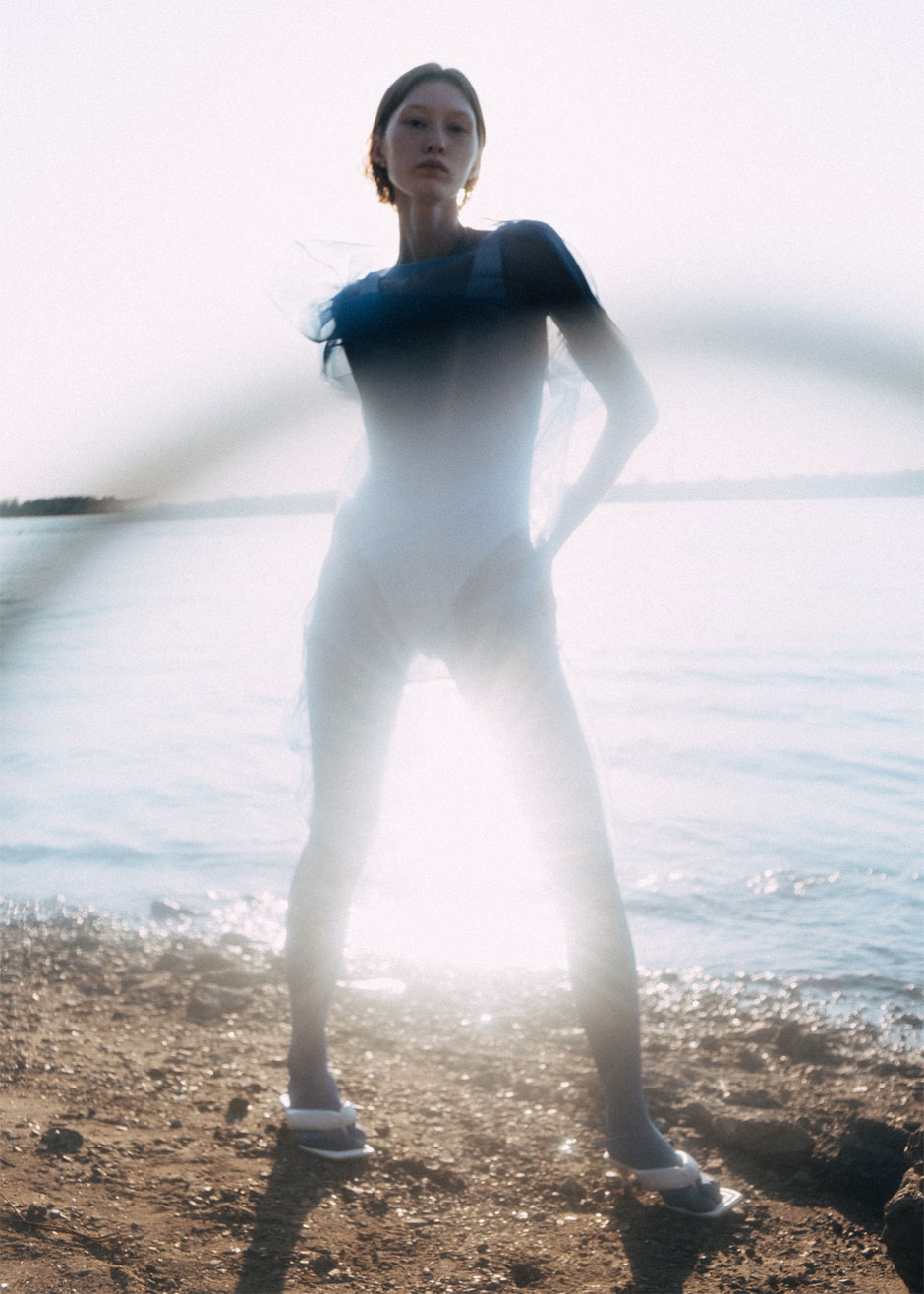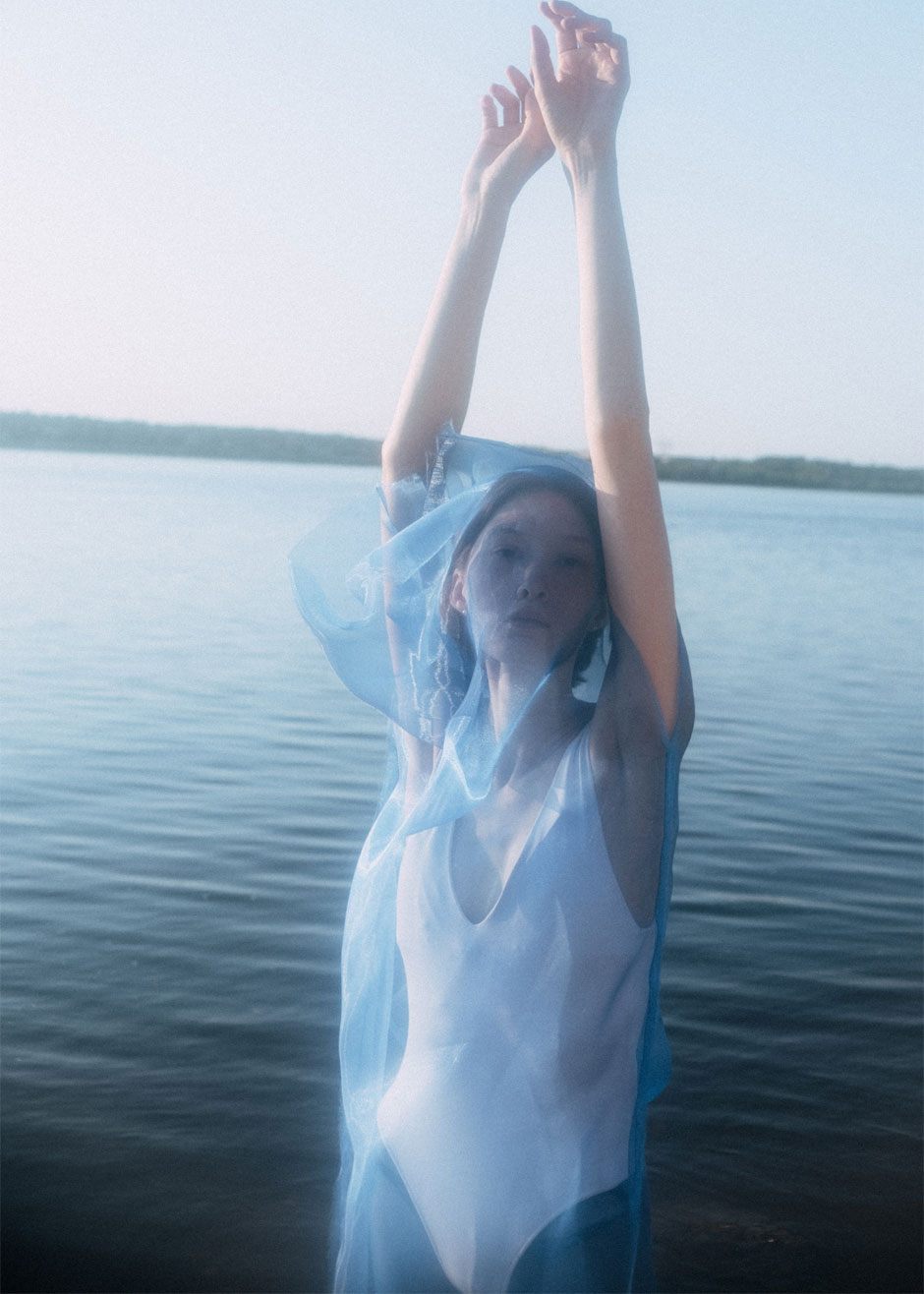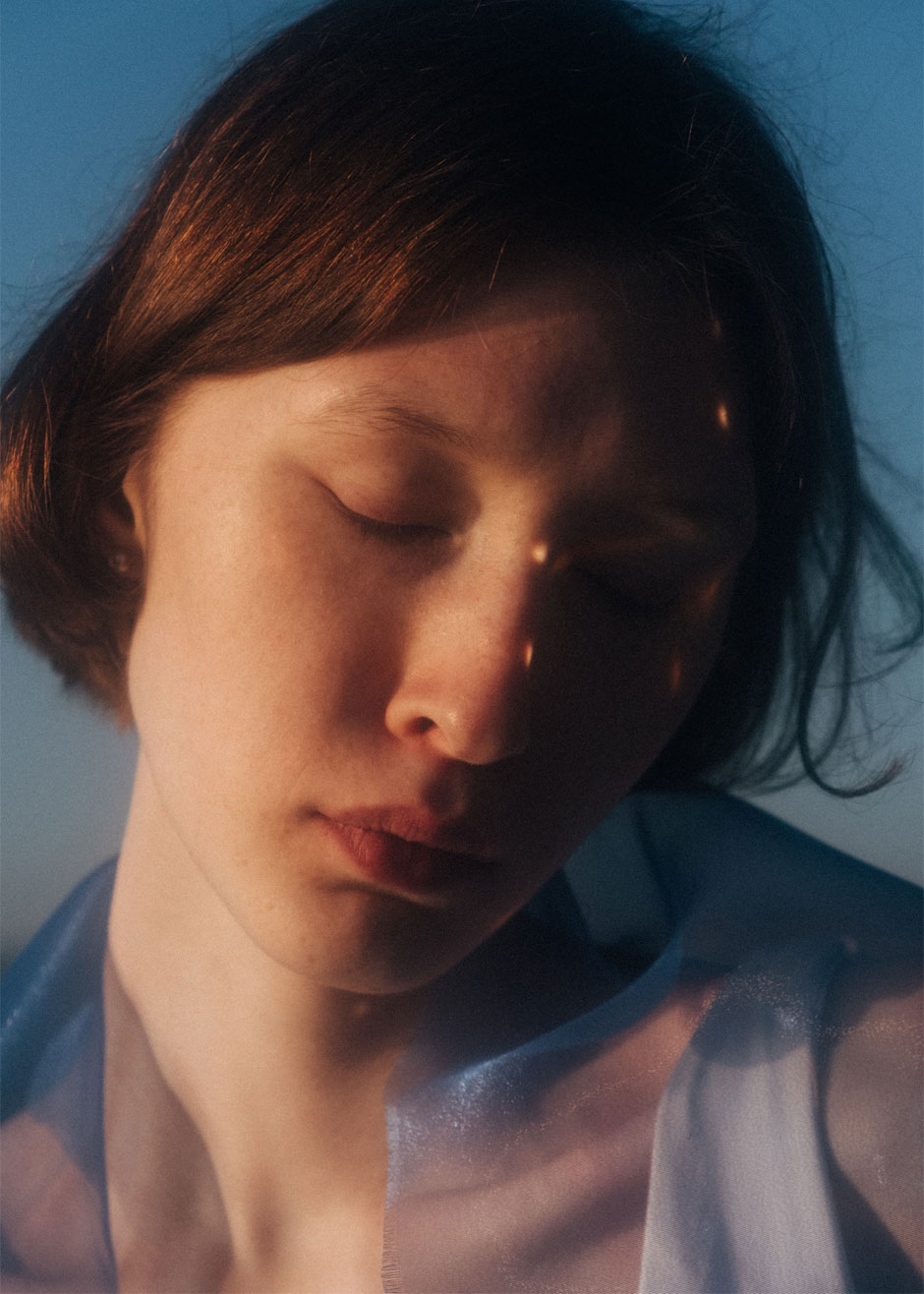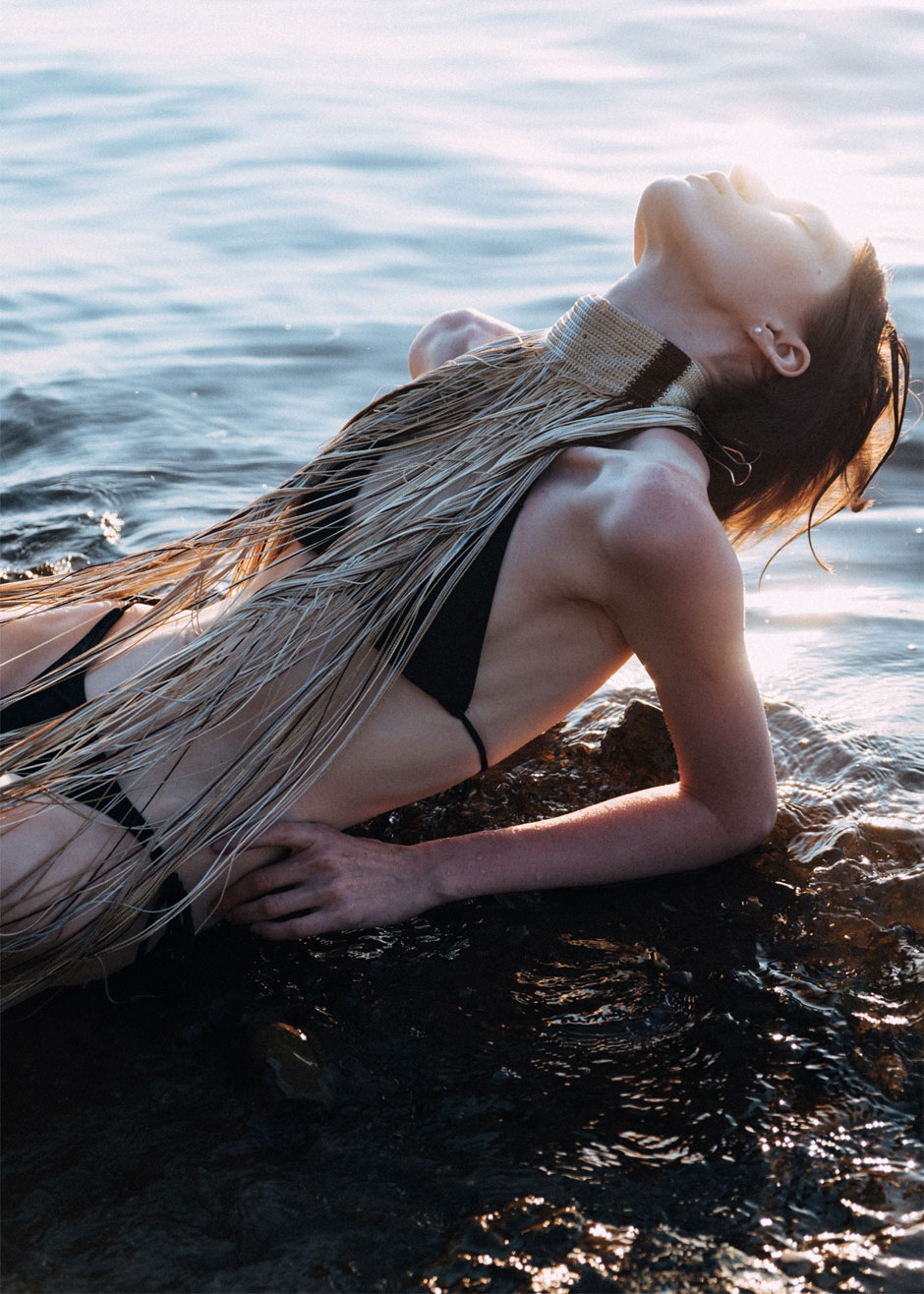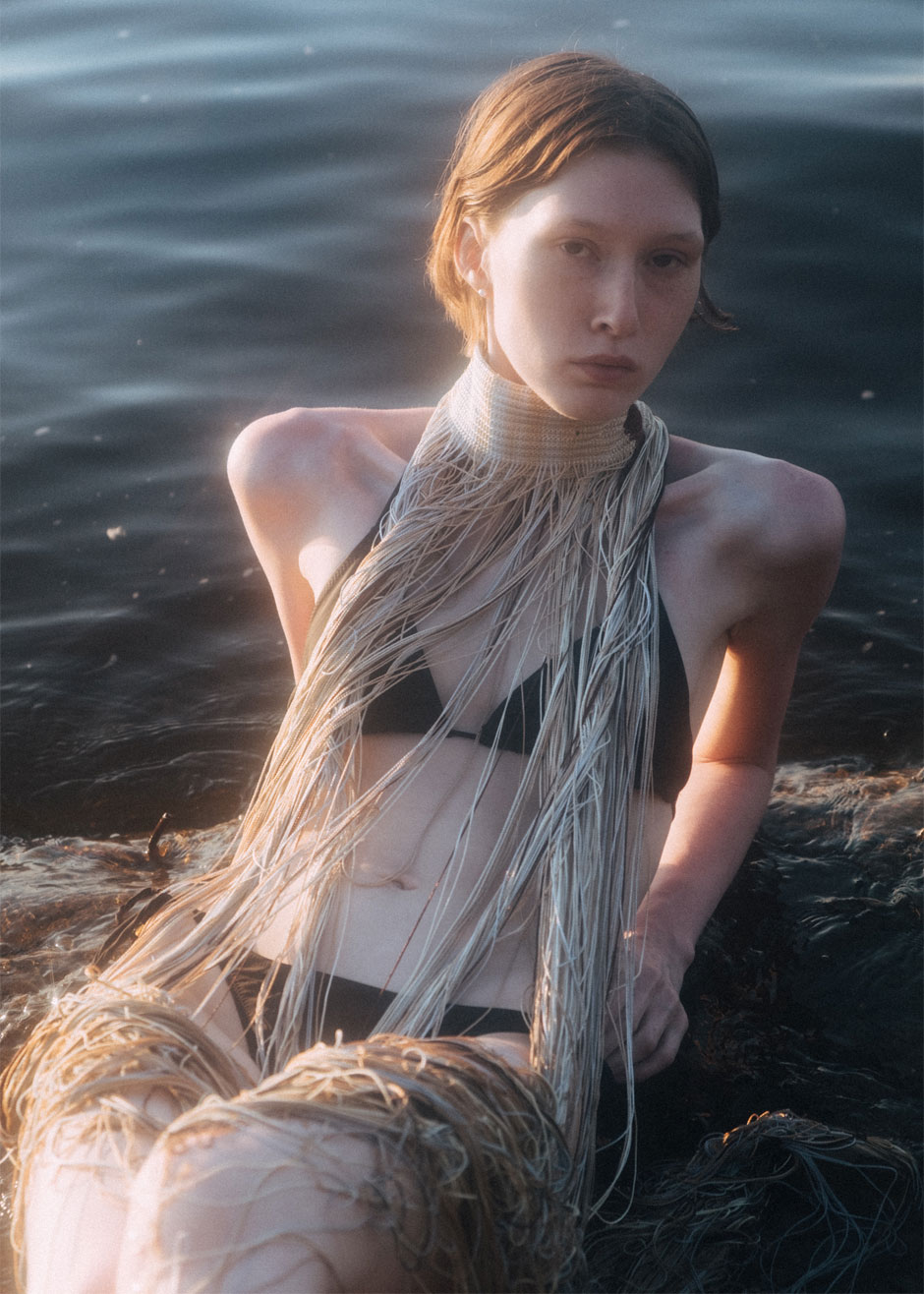 Photography by Alisa Calypso
Styling by Nina Atiskova
Model by Elya



Alisa Calypso/Photographer(Perm based)

「The collision of nature and artifact(自然と人工物の衝突)」
ペルミの夏は本当に短いので、空気の温かさ、水の新鮮さ、そして自然がもたらす美しいすべての色を捕まえたくなります。
しかし、ここは工業都市なので、それとは対照的な美しさを探さなければなりません。

この撮影は、ただ美しいどこかの場所でくつろいでいるのではなく、自然とテクノロジーの背景が衝突していることを表現しています。
魚、昆虫、太陽が人間の肌に残す跡、河川植物、山などからインスピレーションを受けました。そして、白昼夢のようなロマンティックな雰囲気に仕上げています。

Irving Stoneの著書「Lust for life」から、Vincent van Goghについて引用した「ある日、彼は赤いフェンスのあるライラック耕地の果樹園で、輝く青と白の空を背景に2本の薔薇色の桃の木で働いていた」という1文が好きです。
なので、この作品は光の勝利の話であるとも言えます。


Here in Perm the summer is really short, so you try to catch the warmth in the air, the freshness of the water and all those beautiful colors that the nature bring us.
However, Perm is an industrial city, so you really have to look for a beauty in contrast.

This shooting is not about just chilling somewhere in a beautiful place, it is about the collision of nature and technogenic background.
I was inspired by fish, insects, traces that sun leaves on human skin, river plants, and mountains. And I made it romantic like it's a daydream.

I love the quote from Irving Stone's book 'Lust for life' about Vincent van Gogh, 'One day he worked in an orchard of lilac plowland with a red fence and two rose-colored peach trees against a sky of glorious blue and white'.
So this story is also about a triumph of light.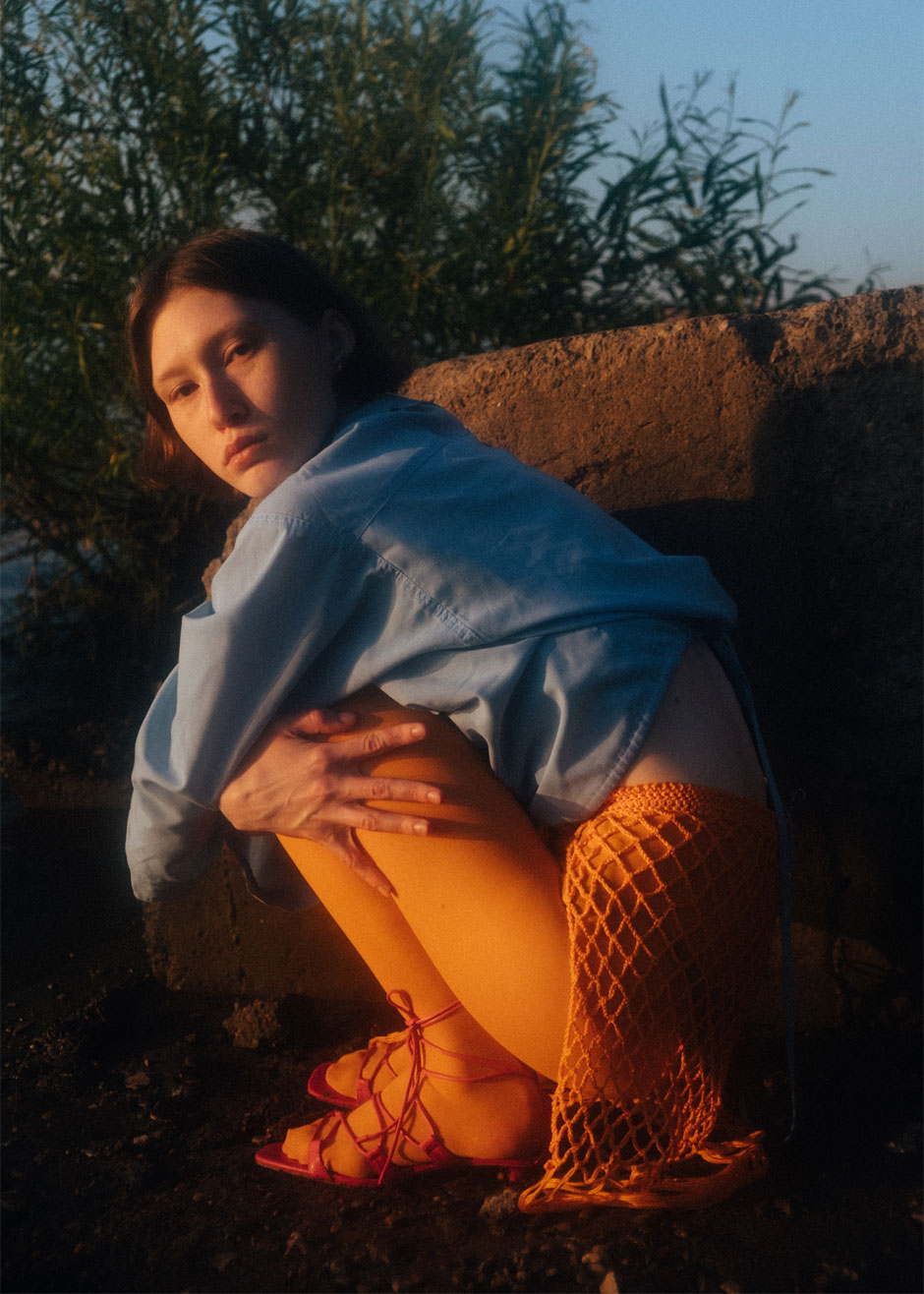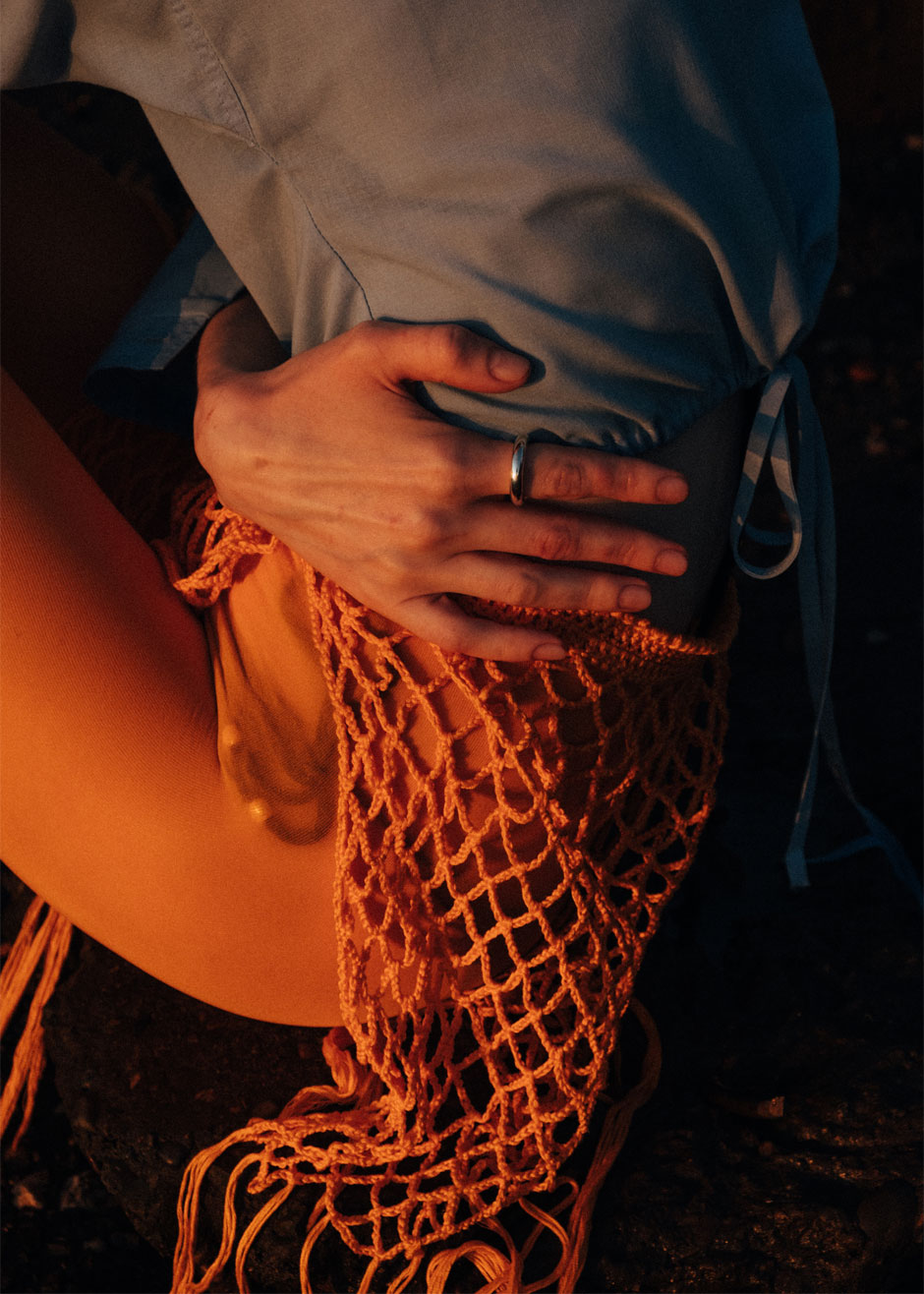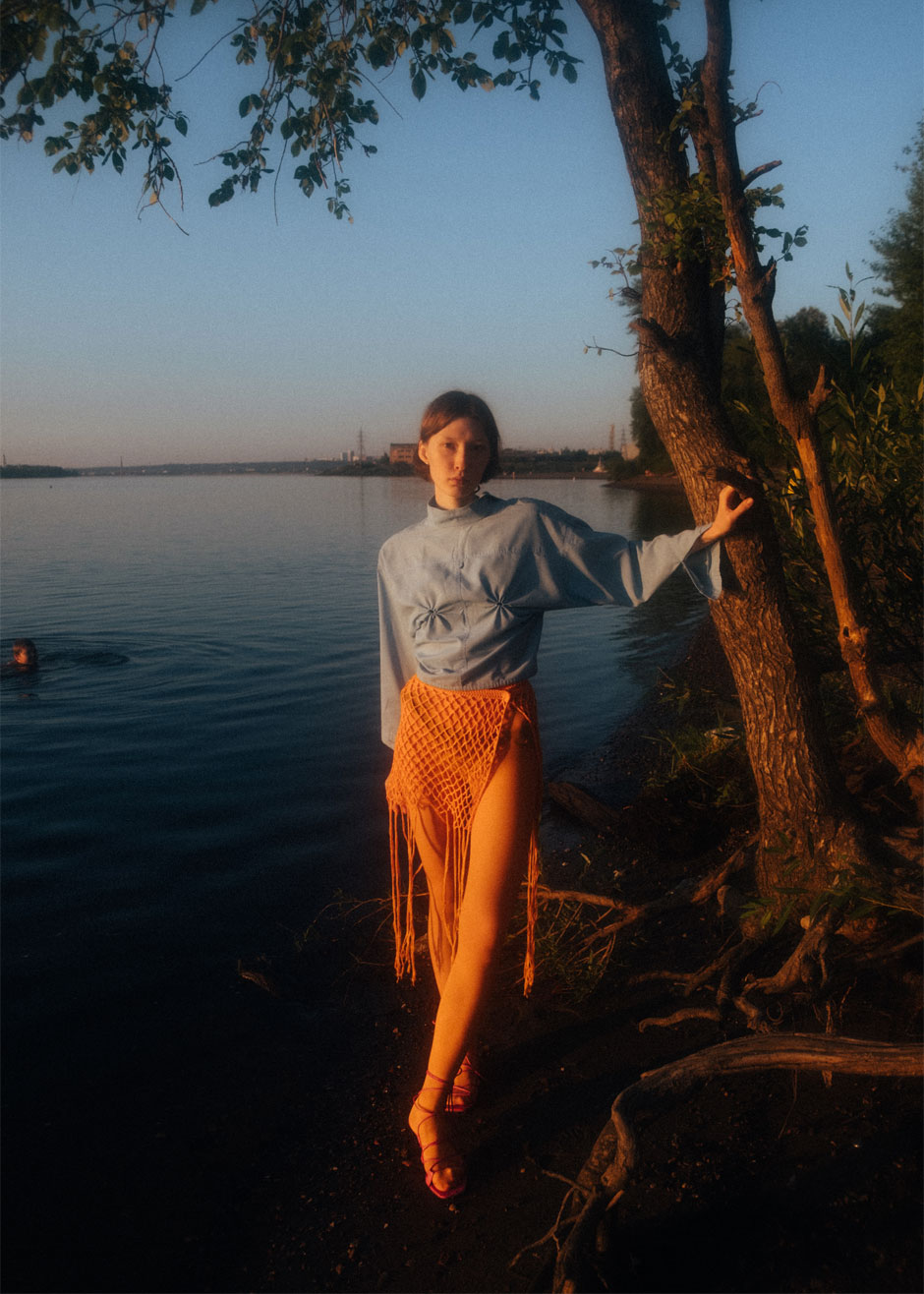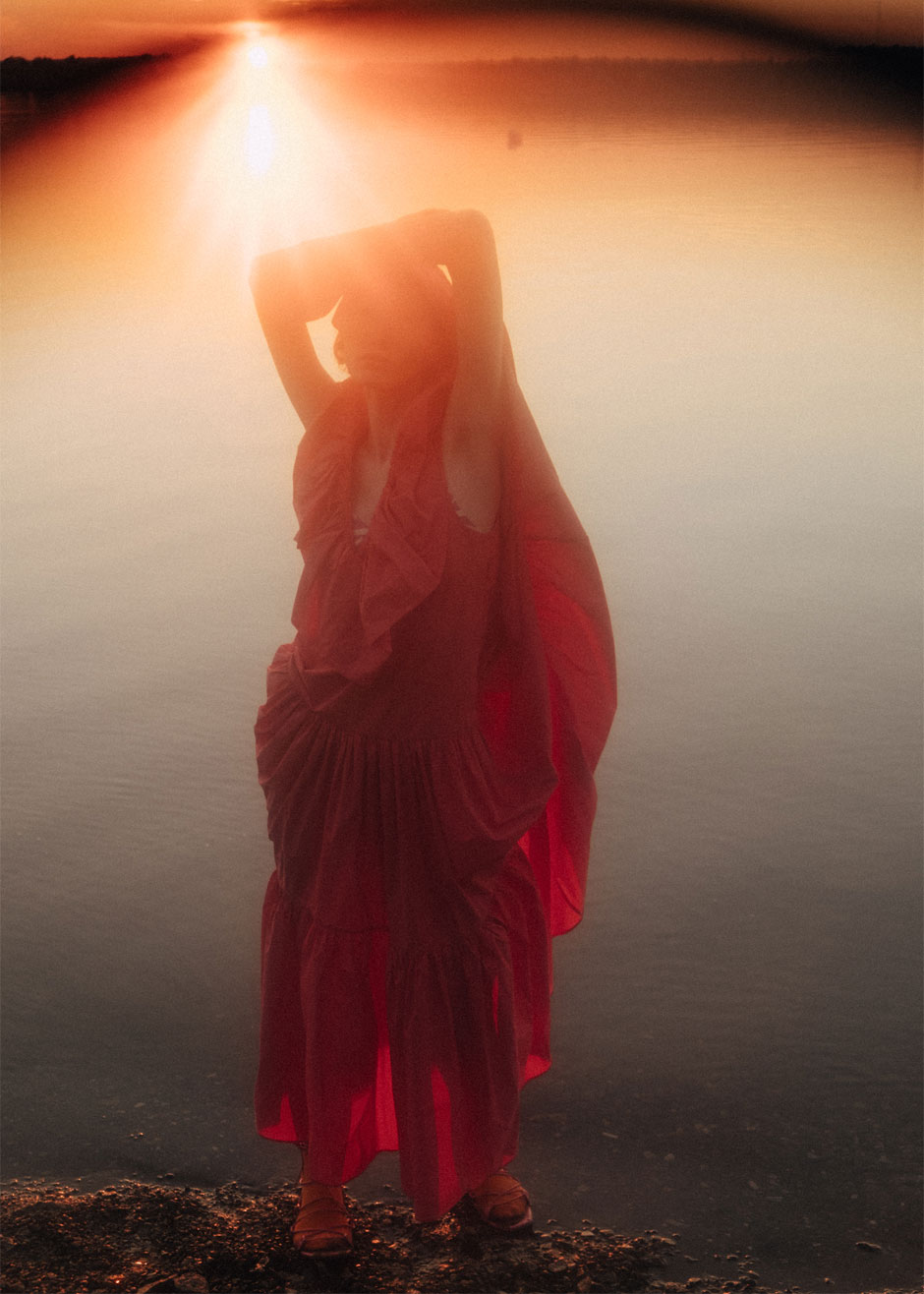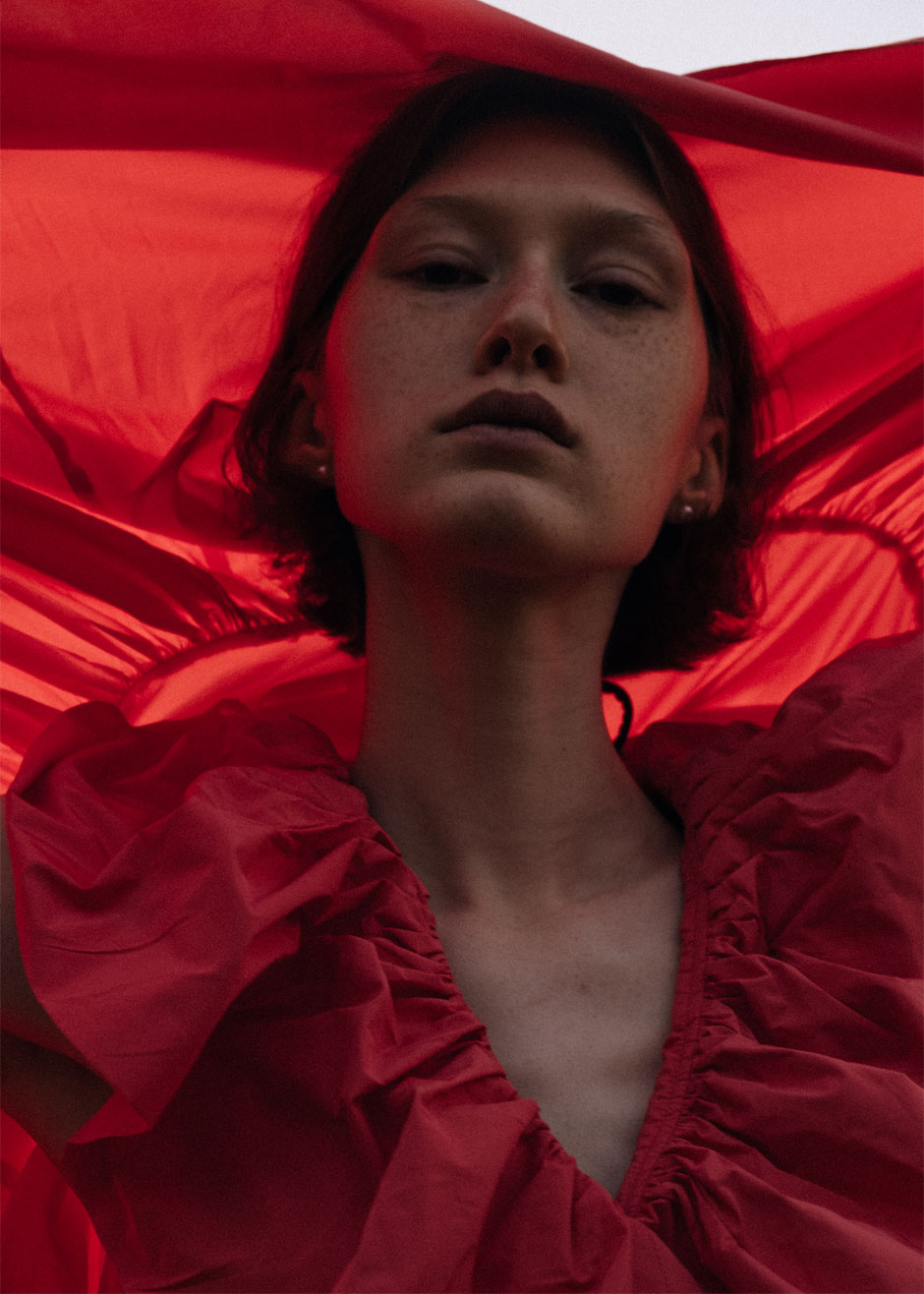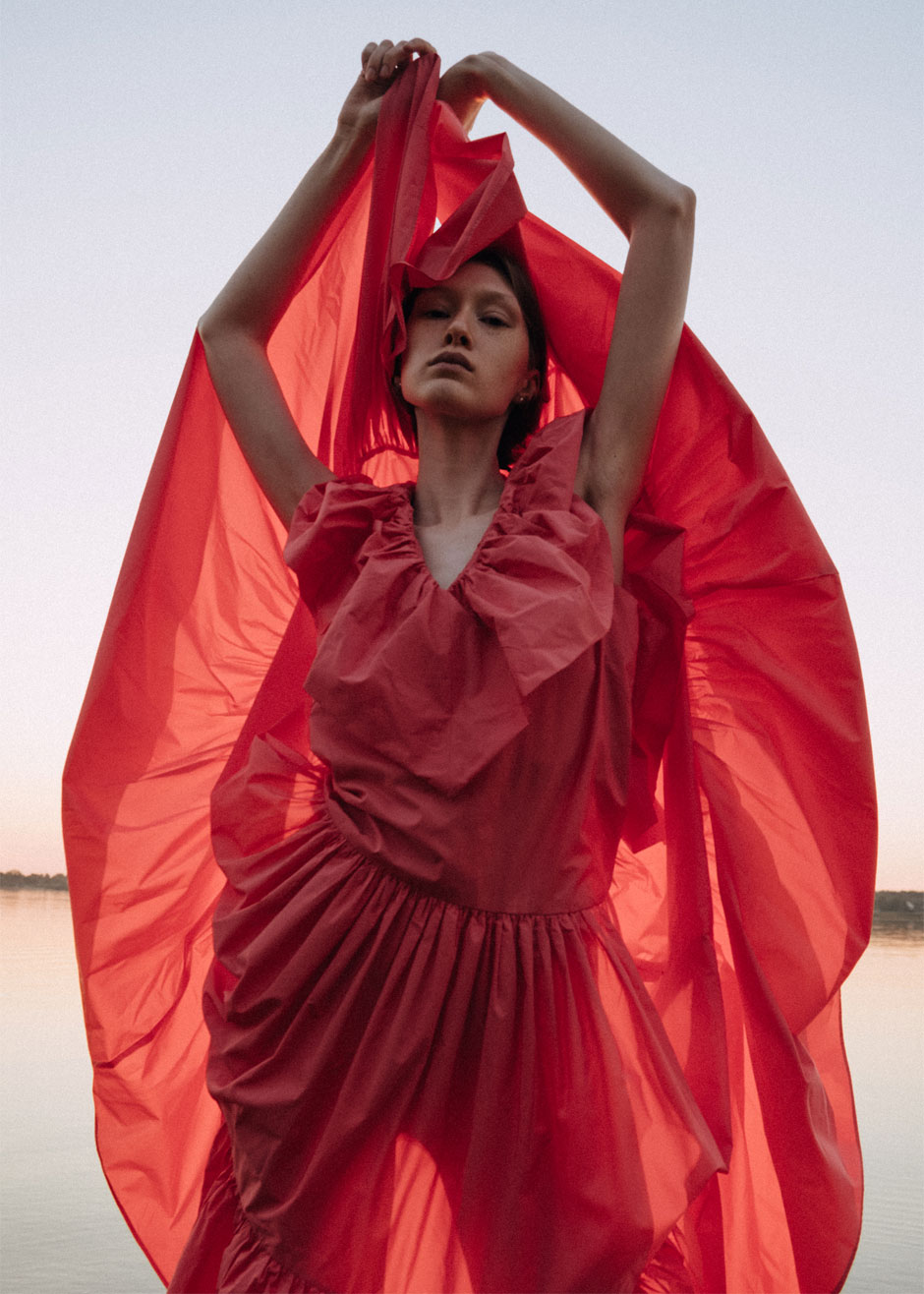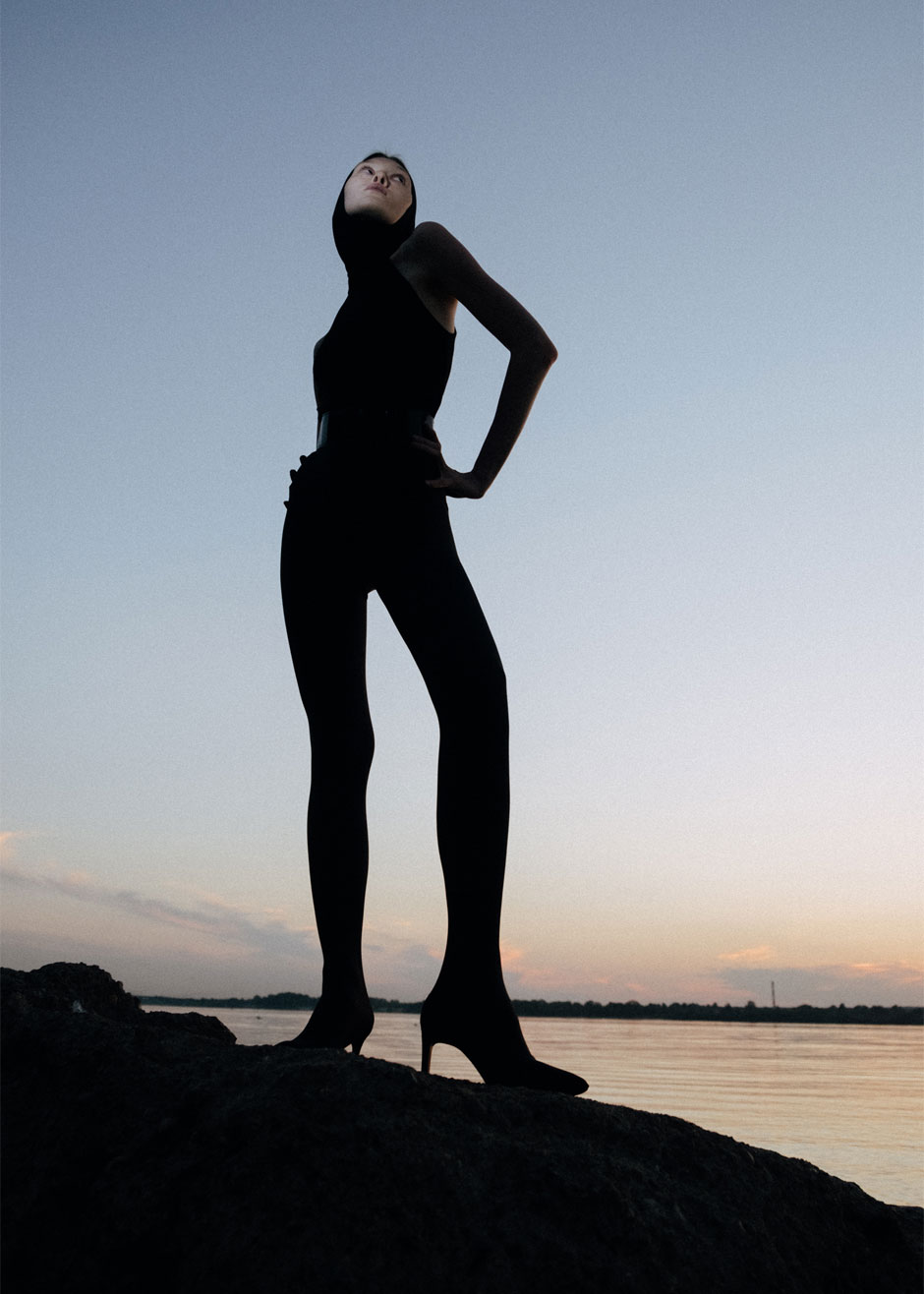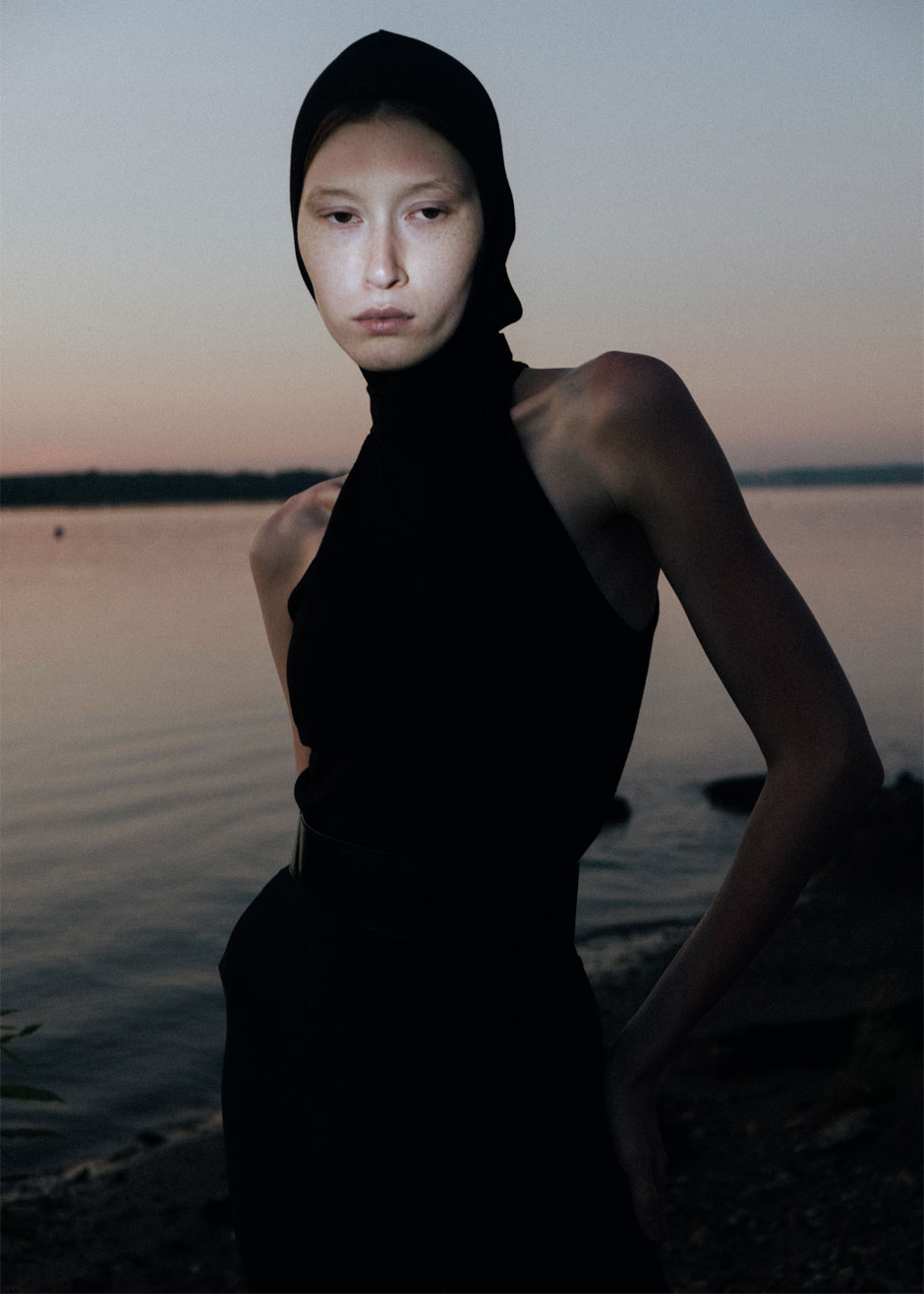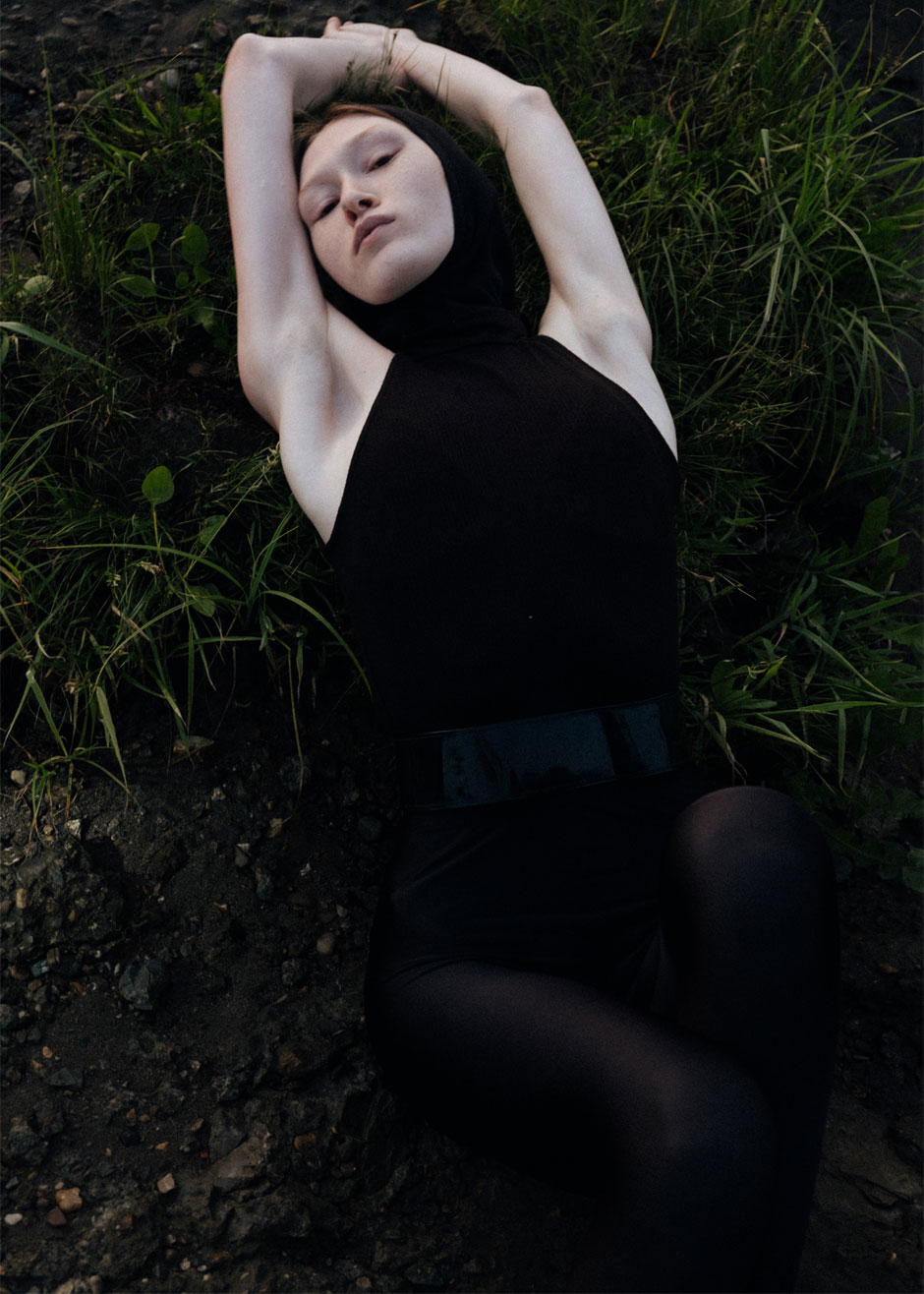 Alisa Calypso:
ロシア・ペルミ出身の写真家。
2014年にIEDマドリードを卒業。
ファッション関連の仕事を中心に都市を転々とした後、故郷であるペルミの人々を被写体として捉え、繊細で愛を信じる人々のために声を上げ始める。
女性を主に撮影しており、新たな女性のアイデンティティーを構築する写真家の1人。
現在は幼年期と友情にまつわるzineの制作に取り組む。
alisacalypso.com

A photographer from Perm, Russia.
She has graduated IED Madrid in 2014.
After years of traveling from one city to another and focus on fashion, she has started to capture people from Perm and vocalize for people who are sensitive and believe in love.
Nowadays her main object is woman, and she belongs to that breed of photographers who are constructing new female identity.
She is currently working on a zine dedicated to childhood and friendship.