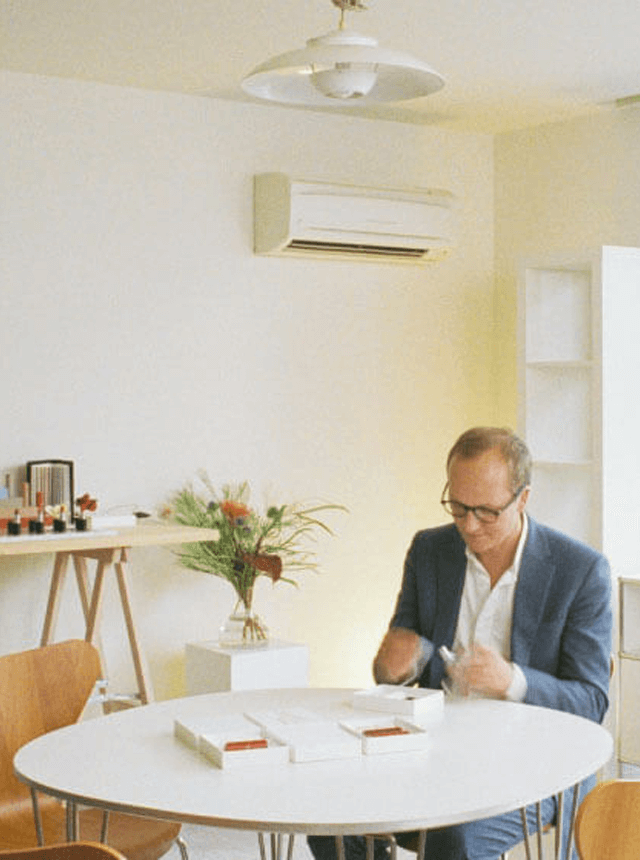 Photography by Toshiaki Kitaoka
【FEATURE】Interview|LA BOUCHE ROUGE Part 2
サスティナブルな美の再定義
地球だけでなく、身体にも優しくありたいという願いから始まった物語。
サスティナビリティが世界中で謳われている中で、メイクアップの更なる可能性を追求し続けるラグジュアリーブランド 「LA BOUCHE ROUGE」。

今回、伊勢丹新宿店に国内初のストアをオープン。
出店に伴い来日した、創設者 Nicolas Gerlierに、彼が描くブランドの理念やサスティナビリティ、そして、今後の美の定義について聞いた。

第2回目となるインタビューを披露。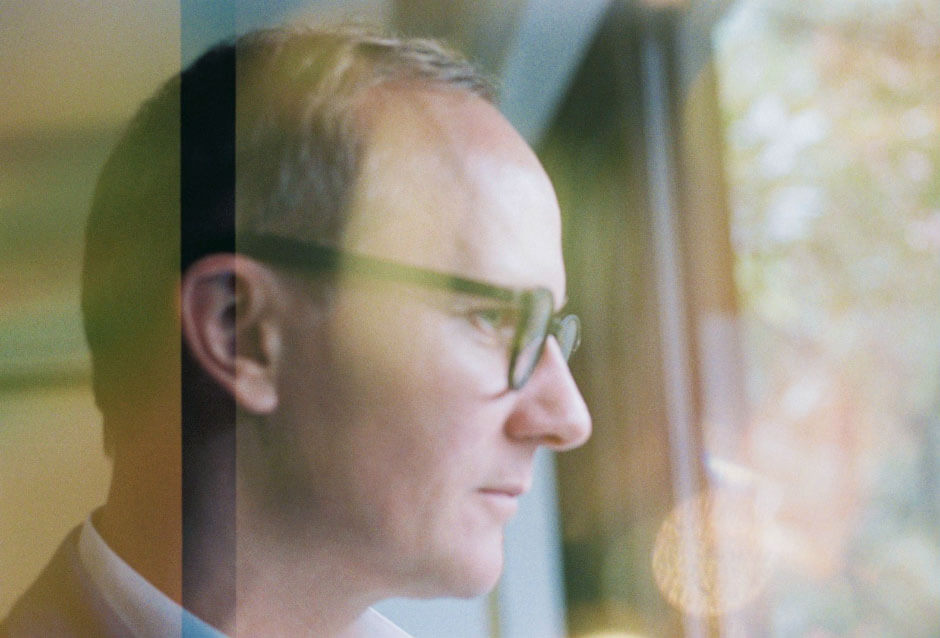 − ブランドの理想の女性像はありますか?

いいえ、正直に言うとありません。
フェミニティに対する固定概念のようなものには囚われないようにしています。
「LA BOUCHE ROUGE」というブランドは、フェミニティに対して大いなる敬意を払っており、ジェンダーに関係なく、誰にでも寛容のあるムーブメントでもあります。

その象徴としてユニセックスラインも出しています。
私自身もリップバームを毎日所持して使っています。
そして何よりも、美しいオブジェであるのです。

メゾンはラグジュアリーのシンボルですが、同時に「Maison(仏:家)」は違いを歓迎する場所でもあります。


− 完璧なものだけを目指す「LA BOUCHE ROUGE」の姿勢は、まさにフランス特有のサヴォアフェールのような志を感じさせられます。

このヴィジョンは、明らかにラジカルでリスクを伴います。他社の動きを読み、逆方向に進むようなものですから。

しかし、既に商品であふれている業界の中にさらに付け加えるのも果たして合理的なのだろうかと感じました。

先ほども言いましたが、「LA BOUCHE ROUGE」のリップスティックはマニフェストです。
人々の考えや概念、消費の仕方を徐々に変え、再構築していくことを目指しています。


− フランスならではのクラフツマンシップを築き上げているのですね。

「LA BOUCHE ROUGE」を通してフランスの未来と伝統を再構築していけたらと考えています。

ドイツ語で「流れに逆らうことなく泳ぐ魚は死んでいる」という意味のことわざがありますが、まさにそうだと感じます。
生きていれば、流れに逆らうこともあるはずです。


− パリでイベントを開催した時に、花びらや布切れの色をスキャンして、リップスティックの色を作るというワークショップを開かれていましたが、伊勢丹新宿店では今後そのようなイベントの予定はありますか。

ぜひ実施したいと思っています。
日本の好きなところは、フランスと同じ文化的要素とクラフツマンシップを共有しているところ。
日本人は伝統を蘇らせ、未来を築くのが得意で、自身のルーツを未来へと再解釈していると感じています。

なので、さまざまな人が集まるような東京で、同じようなイベントを開催するのも良いかもしれませんね。


− 「LA BOUCHE ROUGE」という名前から、ルージュに限定されたイメージがありますが、今後ルージュ以外のサスティナブルな化粧品やスキンケアアイテムを展開しようと考えていますか?

もちろんです。 「LA BOUCHE ROUGE」はメゾン・ド・マキアージュなので、徐々に拡大していく予定です。

人間の顔には、敏感なポイントが2箇所あります。
それは、唇と目です。

私たちは現在、2つの大学研究チームで目の周りに合わせたクリーンでラグジュアリーな解決策を作ろうと一生懸命取り組んでいます。
しかし、ローンチをするにはまだまだだと考えています。
リップスティックと同じように、完璧なものだけを世の中に送りたいのです。




LA BOUCHE ROUGE:
サスティナブルなリップスティックを展開するラグジュアリーブランド。
創設者 Nicolas Gerlierにより、2年間の研究開発期間を経て、2017年10月にブランドをスタート。
リップスティックはマイクロプラスチック、防腐剤、パラフィンや、動物性脂肪が含まれず、ケースもプラスチックを一切伴わないのが特徴。
持続可能性だけでなく、実用性やエレガントさをまとった芸術作品のようなルージュで世界中を魅了している。
www.laboucherougeparis.com/





A fairy tale that began from a dream of being kind to the earth as well as to the body.
Make-up line LA BOUCHE ROUGE keeps pushing the barriers of possibility and tendency in the make-up world.

Lula JAPAN interviewed the founder of the brand, Nicolas Gerlier and asked him on the prospects of his brand, about sustainability, and a new definition of beauty.




Is there any female image for your brand?

I have no specific regard on femininity.
I have a strong respect for femininity and LA BOUCHE ROUGE is an invitation to spread the word, to be part of the movement regardless of who you are, and whatever the sex you are.

We have also created an unisex object as a possibility to wear a red or transparent balm.
Personally I have one and I wear it everyday and I think it is a gesture and a pleasure to wear it everyday.
And it is a nice object.

So, I believe it is important to welcome.
The name "maison" is considered to be a luxury statement but a maison is also a place to welcome differences.


You have mentioned that other brands focus on mass production while you seek for perfection.
That stance is almost like this whole French "savoir faire" image that I have where you only want perfection and you don't worry about the other small parts.

Clearly this vision is radical and it is a risk I have taken.

To say "let's head towards the opposite direction of the others," but I think there are already too much products and quantities in the industry and why would you add more to it?

So, I am trying to create a desire to change those habits.
I am trying to create something very cool and desirable to help the cause.

Like I have explained in the beginning, this lipstick is a symbol of manifesto. A manifesto that convinces people to change.


You are going to the opposite direction especially within the cosmetic industry.
Moreover, it feels that you really have established that luxurious French craftsmanship of the brand.

Yes it is our heritage and inventing the future of tradition; that is the vision of LBR.

And you have a very famous sentence in German that says that "only dead fish swim with the stream."

Because if you are alive, you will go against the torrent.
If I am going against the river, it means that I am alive.


Now that you have established your first store in Isetan, we know you had an event in Paris where you would scan petals and rags so that people could create their own colours.
Do you have any plans to do that in Japan as well?

Why not? I think we will do that.
We need to find a nice place.
The reason why I love Tokyo and Japan is that we are sharing the same taste of culture element and craftsmanship.

You know how to invent the future of tradition.
You know how to reinterpret your roots into the future and I think it would be perfect to organise an event like that in here in order to engage different spirits.


The manifesto that you have as a brand is really important to have in Japan.
Japan is the second highest rate per capita for plastic usage and packaging and I think that will definitely change the perspective of people that live in Japan.

I am here to use my lipstick to spread a new message and new idea.
I am surprised in some interviews that people are totally not aware about plastic pollution.
That is why we feel responsible for that, because if we don't change things in the next five years, it is going to be reversible.

But that is exactly why I believe that fashion and beauty are really strong in that sense because the government is not interested in it.
And that creates a new culture without control and interference. Indirectly, it is interesting to use fashion and beauty as a weapon to tackle this issue.

But the situation is clearly changing.
I know that people are starting to think more about it. But at the same time, it is a very difficult issue because it is so big, so it is impossible for them to move quickly.


The name "LA BOUCHE ROUGE" is quite self-explanatory already.
But do you think or plan to develop other skin care products?

Yes, I will develop other projects.
After all, we are a maison de maquillage.
And we have two different areas in your face that are incredibly sensible.

It is the lips and the eyes.
We have our own research team and we are working with two different universities to reach this research, and we are working on a lot of projects around the eyes to find a clean luxurious solution.
But the day we'll be launching it, will only be once we have the perfect formula in the market, just like our lipsticks.




LA BOUCHE ROUGE:
First luxury brand to launch a sustainable lipstick in the world.
After two years of intense research and development, founder Nicolas Gerlier started his brand on October 2017.
With a zero-plastic policy, its lipsticks is free from preservatives, valves, and animal fat as well as not containing any plastic and micro plastic in its vegan case.
The world is fascinated not only by its sustainable behaviour, but also by its practicality and elegance.