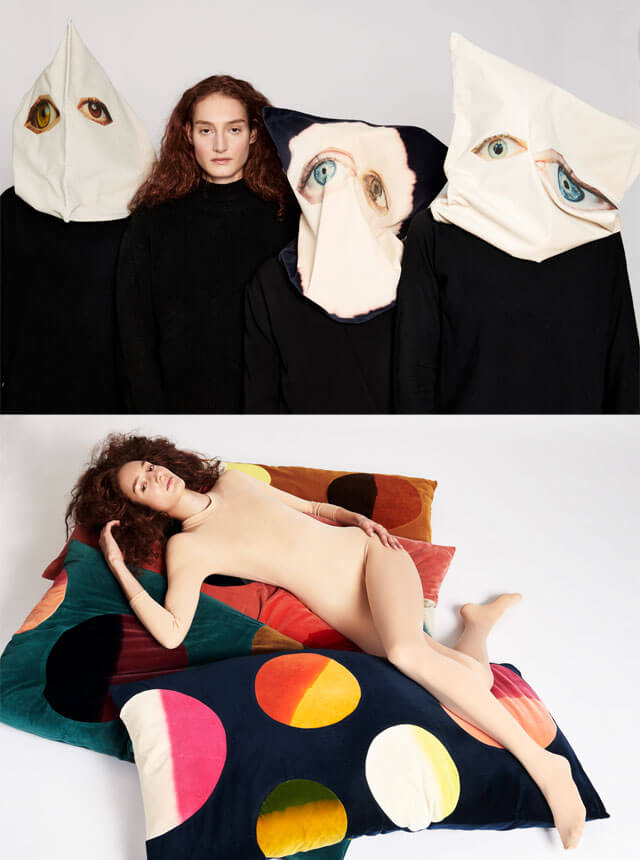 Top Photo:all face masks by WIEDEMANN METTLER
Top Photo:all face masks by WIEDEMANN METTLER,
bodysuit by BALLETSHOP, all cushions by WIEDEMANN METTLER
Encounter|Janette Gloor
色彩という名の仮面で覆われたアートな空間
「Encounter=出逢い。」

世界中に存在する、アーティストたちとの巡り合い。
多彩なクリエイターたちの才能を披露する場として、
彼らが表現する、瑞々しく、独創的な作品の中から
琴線に触れる作品を編集部がピックアップ。
選び抜かれた、個性豊かな感性に想像を巡らせて。


A uniquely precious encounter with artists from all over the world.
As a platform to exhibit and unveil the various talent, Lula JAPAN's editorial team have selected the most vivid and genuine works from artists around the world.
Entrust your heart to this creative and unique new sensibility.
No.141 "A Masquerade of Color"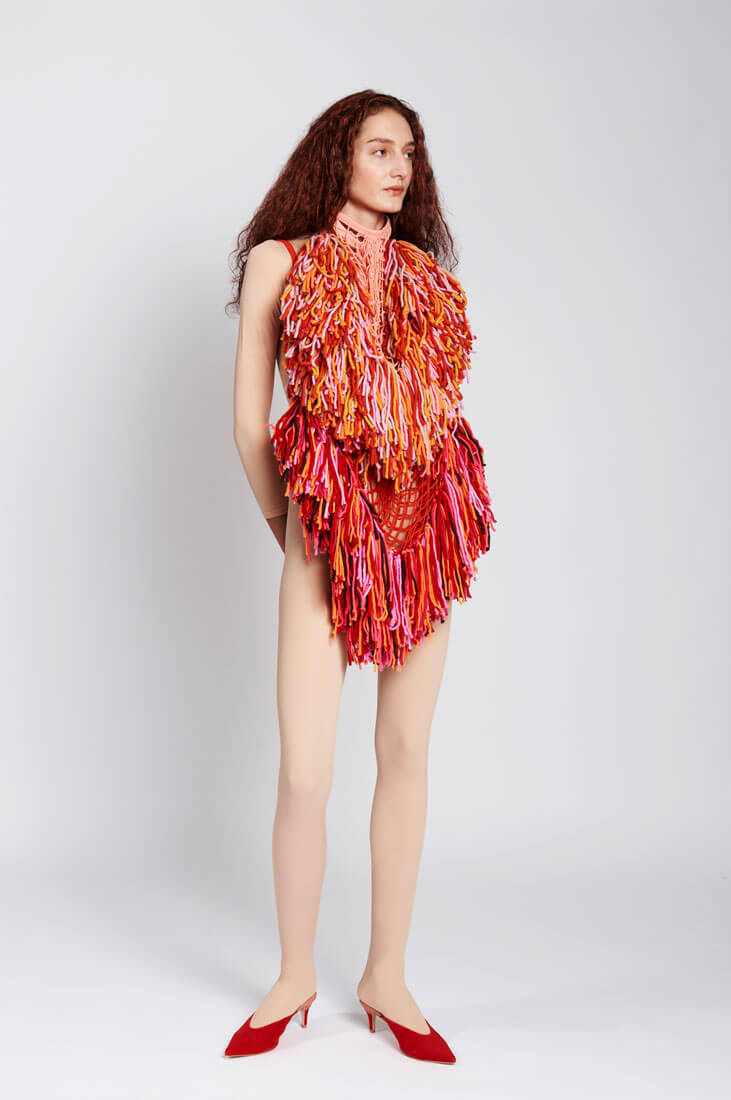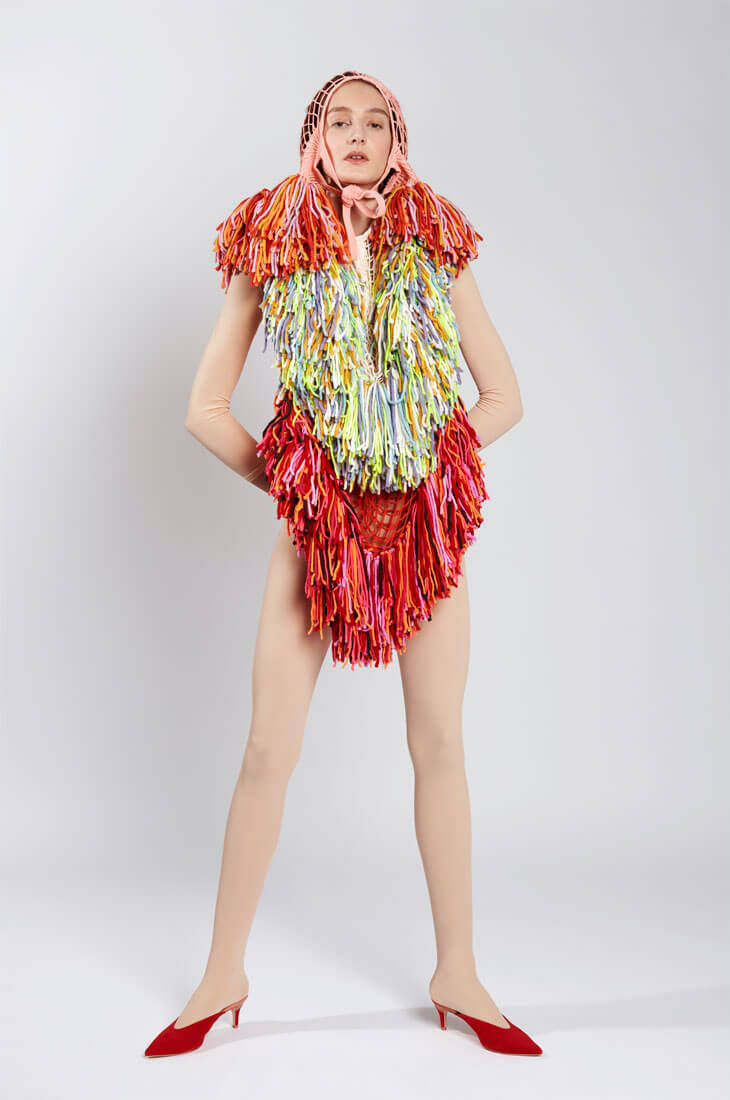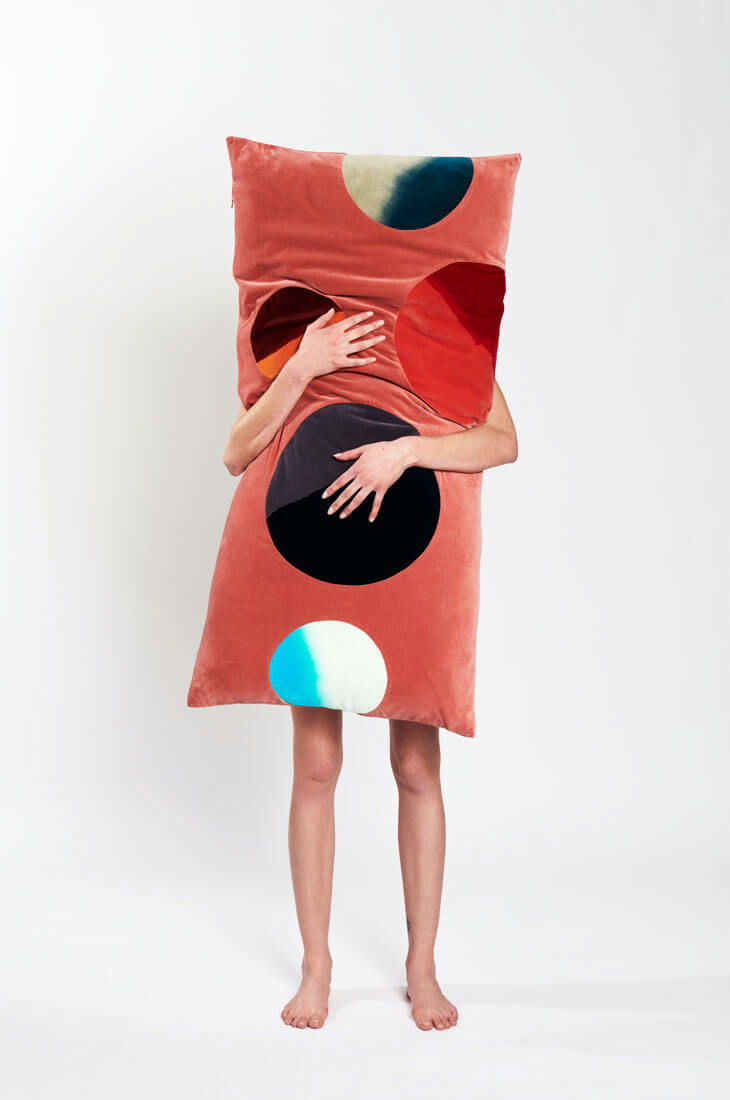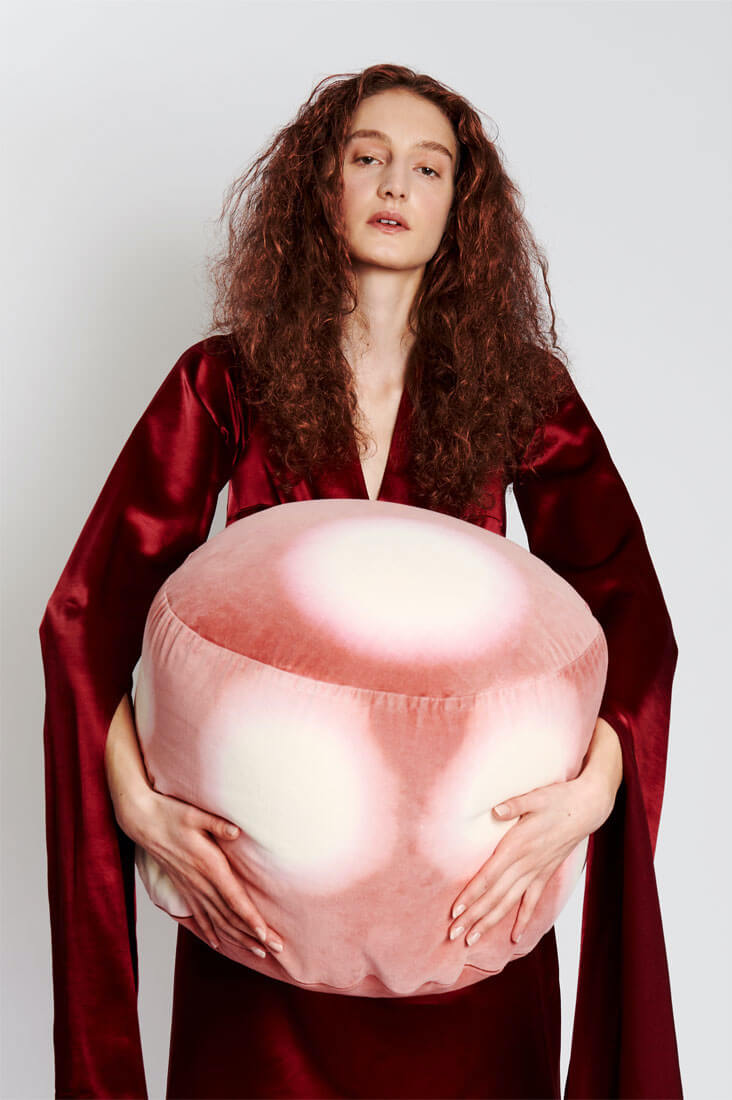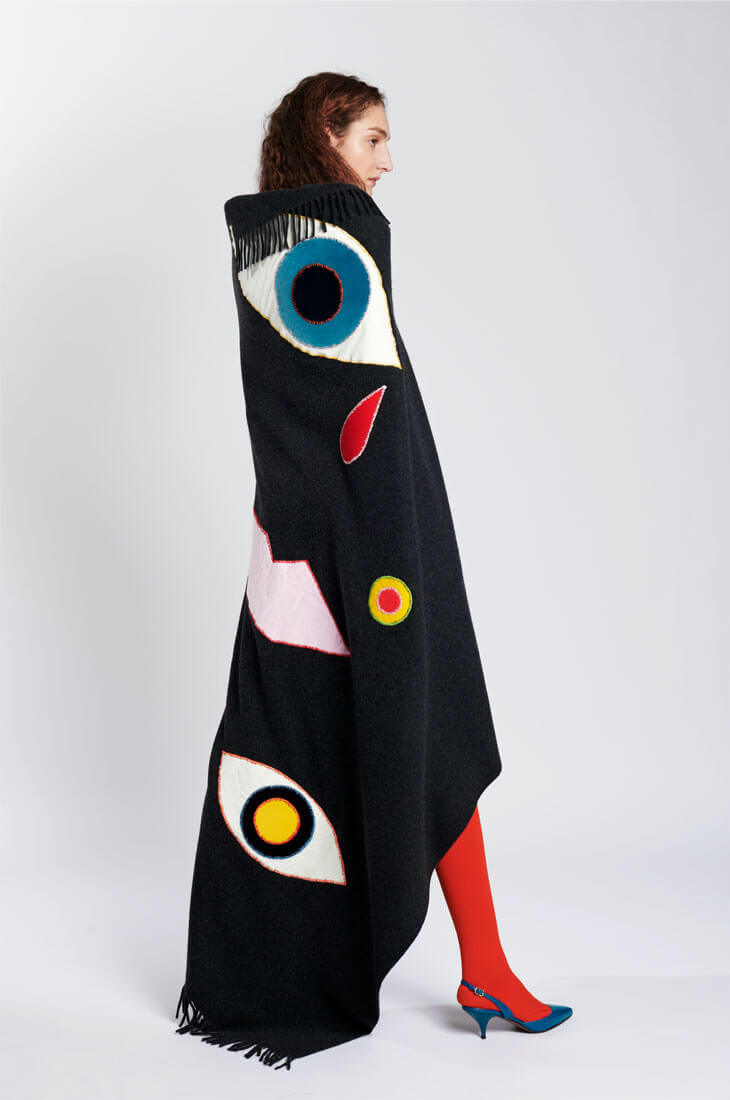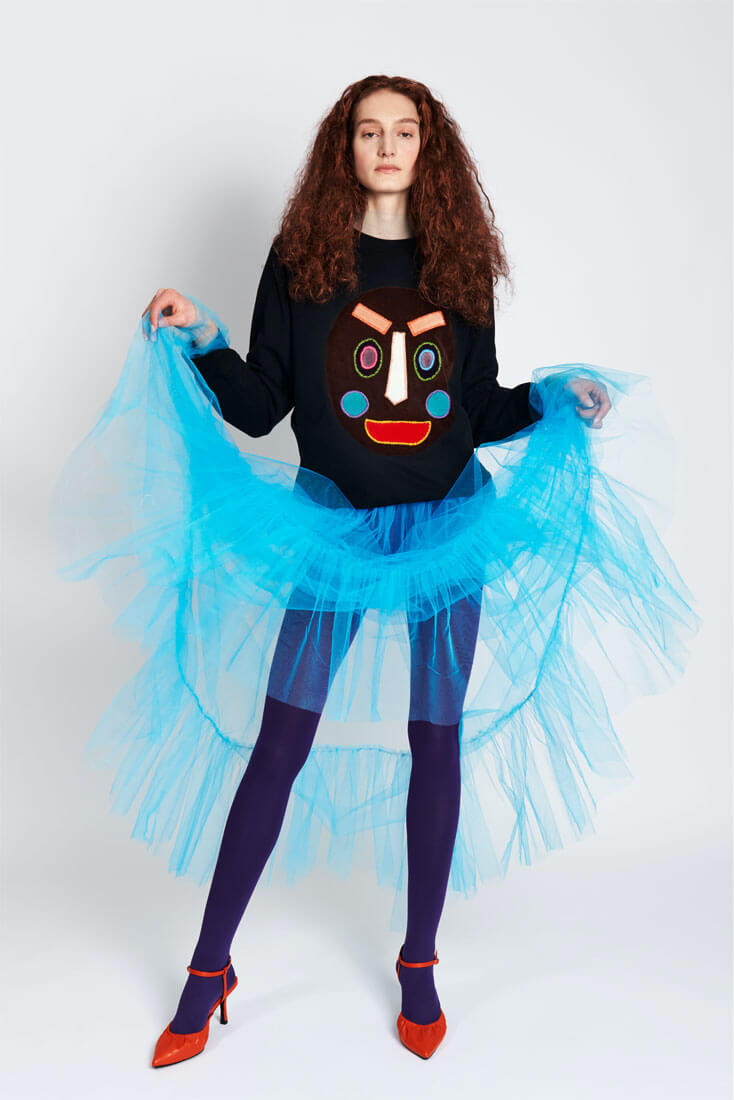 Photography and Styling by Janette Gloor
Hair and Make up by Laura Moser
Model by Chantal Fritschi at Visage International Management
Art pieces '1/1 one out of one' by Wiedemann/Mettler



Janette Gloor/Photographer
(Zürich based)

「Experiment with colours(色彩との実験)」
この作品を制作したのは、「WIEDEMANN METTLER」の新作を見た瞬間に撮影意欲が湧いたのがきっかけ。
鮮やかな色と、枕に描かれた顔が私に語りかけてくるようでした。

WiedemannとMettlerも、撮影のアイデアに賛同してくれました。
ファッションフォトグラファーである私にとって、アイテムをモデルに着せ撮影することは自然なことであり、そこから今回のコンセプトが生まれています。
そのため、スタイリングも自身で行いました。

また、作品のカラーに影響を受け、赤みがかった髪色を持つモデルを選びました。
私たちが描くものを忠実に表してくれるChantalを見つけられて、とても満足です。
そして「WIEDEMANN METTLER」からいくつかのアイテムを選び、色の組み合わせやさまざまなポーズを試しています。

インスピレーション源は仮面です。
人物やものを隠す、少し怖くてミステリアスな存在。
この作品では仮面を使い、あらゆる表現を模索しています。


As soon as I saw "WIEDEMANN METTLER's" new work, I was inspired to do a shoot.
The vibrant colors and the faces on the pillows were totally speaking to me.

Wiedemann and Mettler were excited about my idea to take pictures of them.
As a fashion photographer, it feels natural for me to showcase the different pieces on a model and that's how the concept was born. And therefore I did the styling on this myself.

Influenced by the colors, it quickly became obvious to choose a Model with reddish hair.
I'm really happy I found Chantal as a model, she's the perfect fit.
I picked the pieces from "WIEDEMANN METTLER" and showcase them and play with the color combinations and different poses.

I'm fascisnated by masks, and that's where I got my inspiration from.
They hide who/what is behind it and they are a little scary and mysterious.
In my work, I've been exploring more and more with masks and the different expressions and revelations.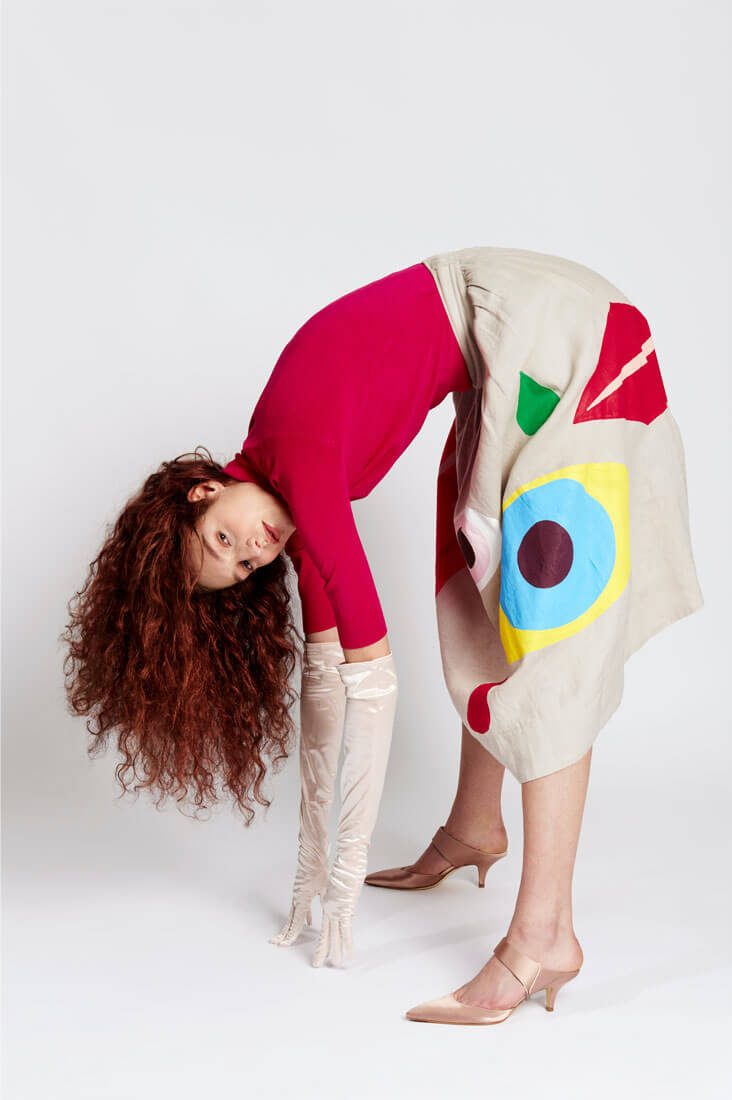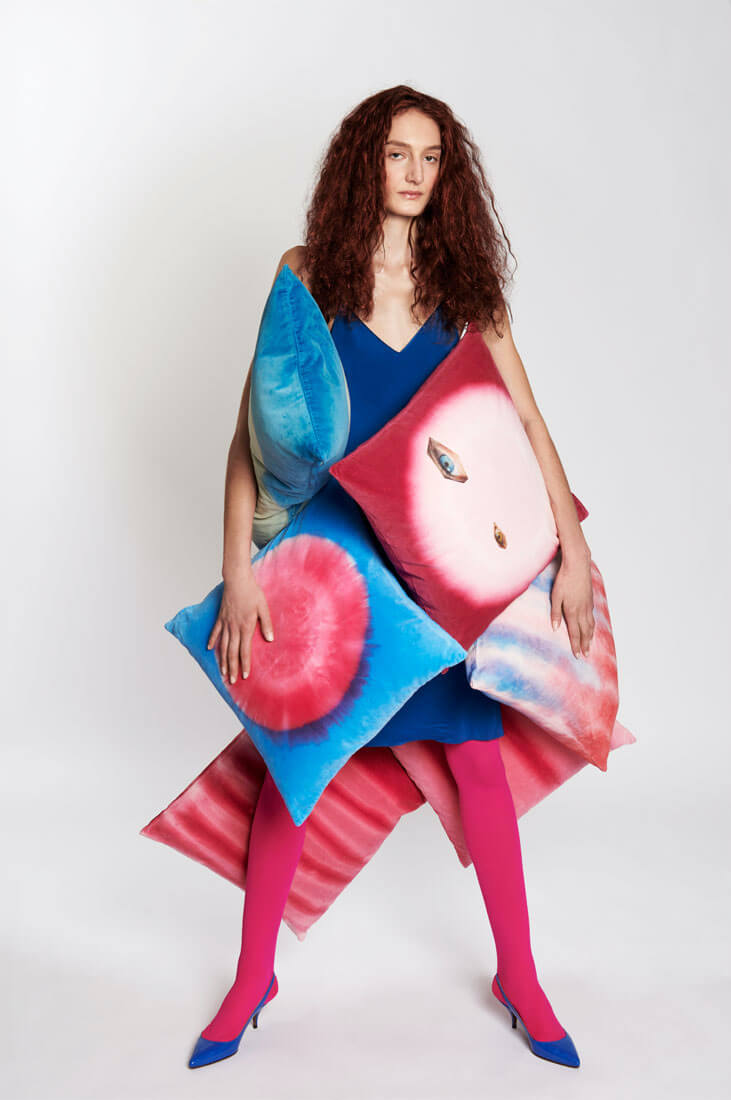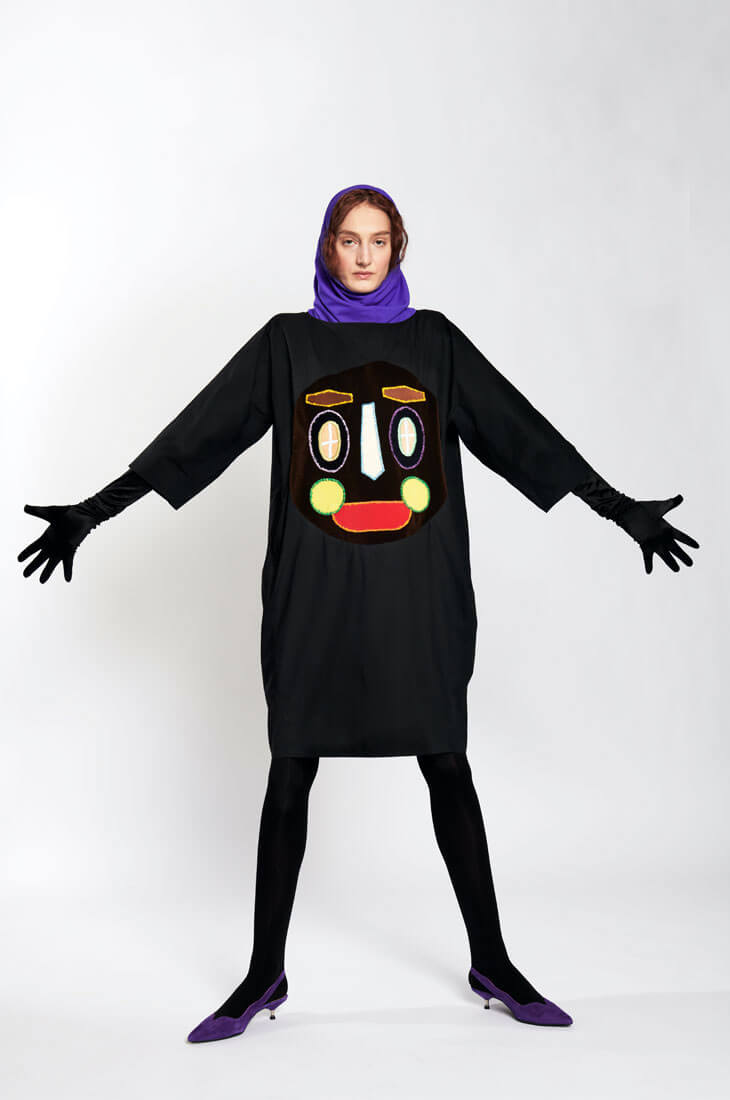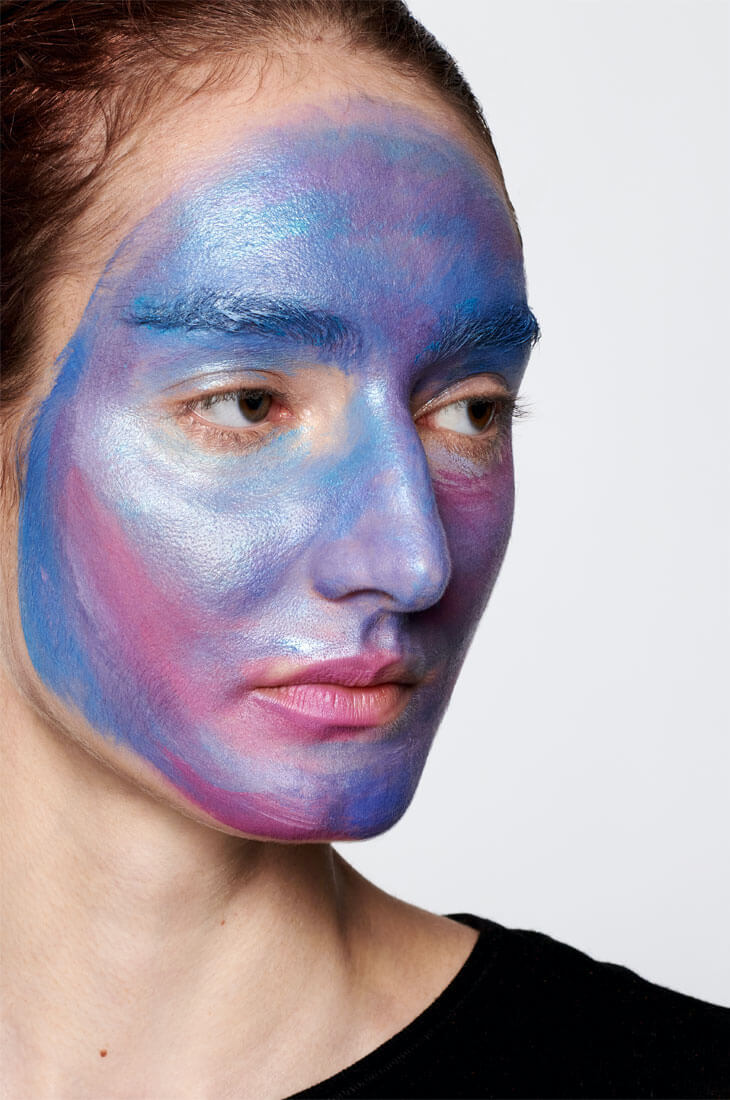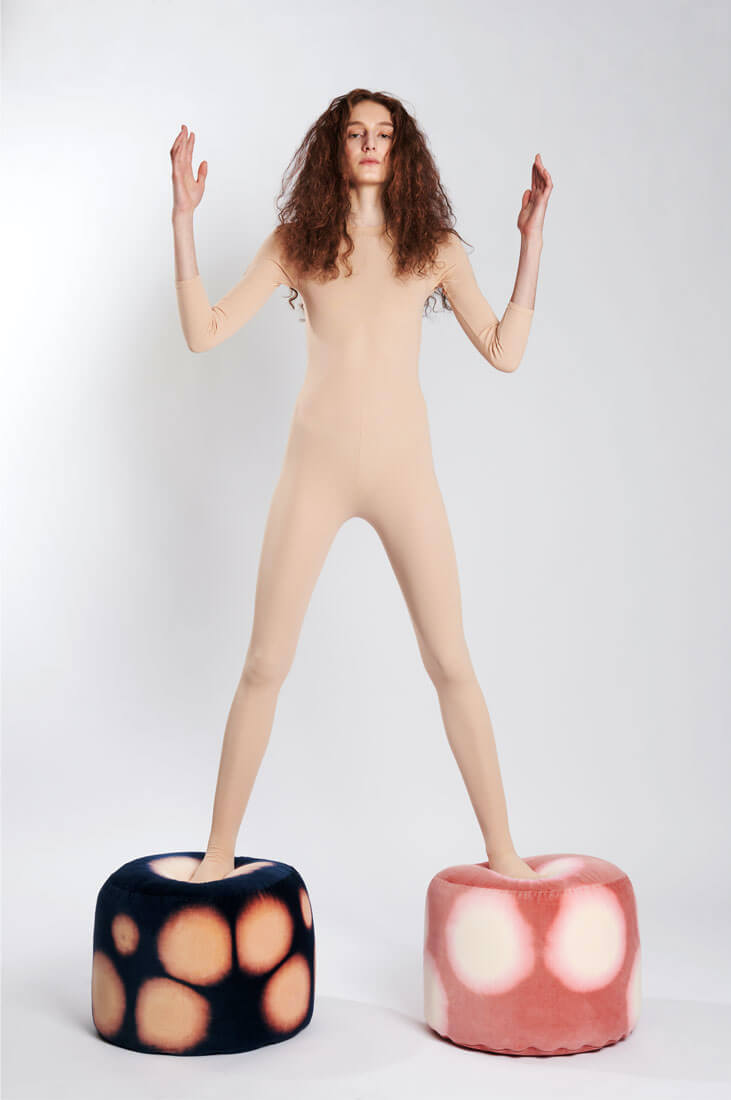 Janette Gloor:
スイス・チューリッヒを拠点に活躍するファッションフォトグラファー兼クリエイティブディレクター。
スタイリストとして長年活動した後、10年前から写真を始める。
雑誌のエディトリアルやファッションブランドのコマーシャル制作にも情熱を注ぐ。
www.janettegloor.com/

A fashion photographer and creative director based in Zürich, Switzerland.
She started photography 10 years ago after many years of working as a Stylist.
She is passionate about creating editorials for magazines as well as commercial shootings for fashion brands.