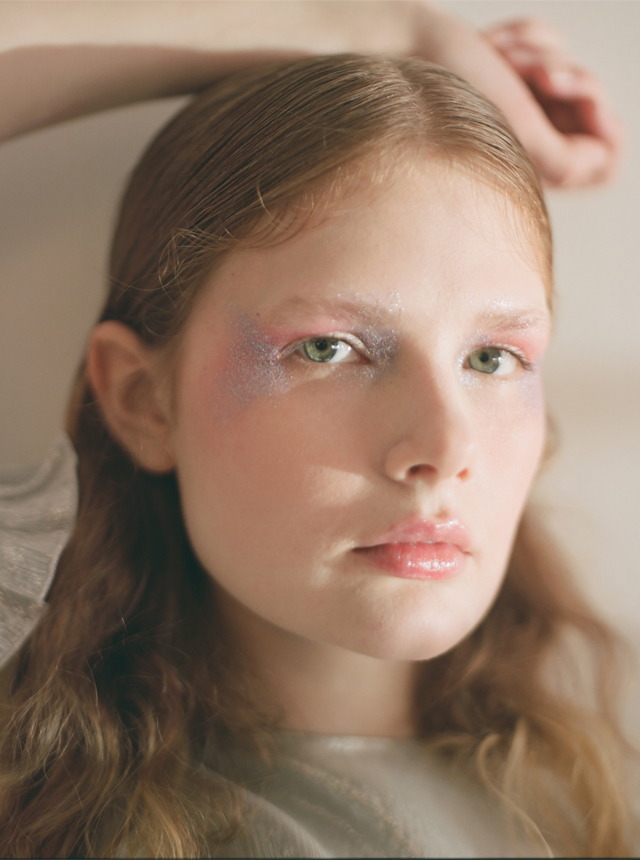 Encounter|Nerys Jones
不鮮明な日常に描かれた鮮やかな躍動
「Encounter=出逢い。」

世界中に存在する、アーティストたちとの巡り合い。
多彩なクリエイターたちの才能を披露する場として、
彼らが表現する、瑞々しく、独創的な作品の中から琴線に触れる作品を編集部がピックアップ。
選び抜かれた、個性豊かな感性に想像を巡らせて。


A uniquely precious encounter with artists from all over the world.
As a platform to exhibit and unveil the various talent,
Lula Japan's editorial team have selected the most vivid and genuine works from artists around the world.
Entrust your heart to this creative and unique new sensibility.
No.232 "In & Out of Shadows"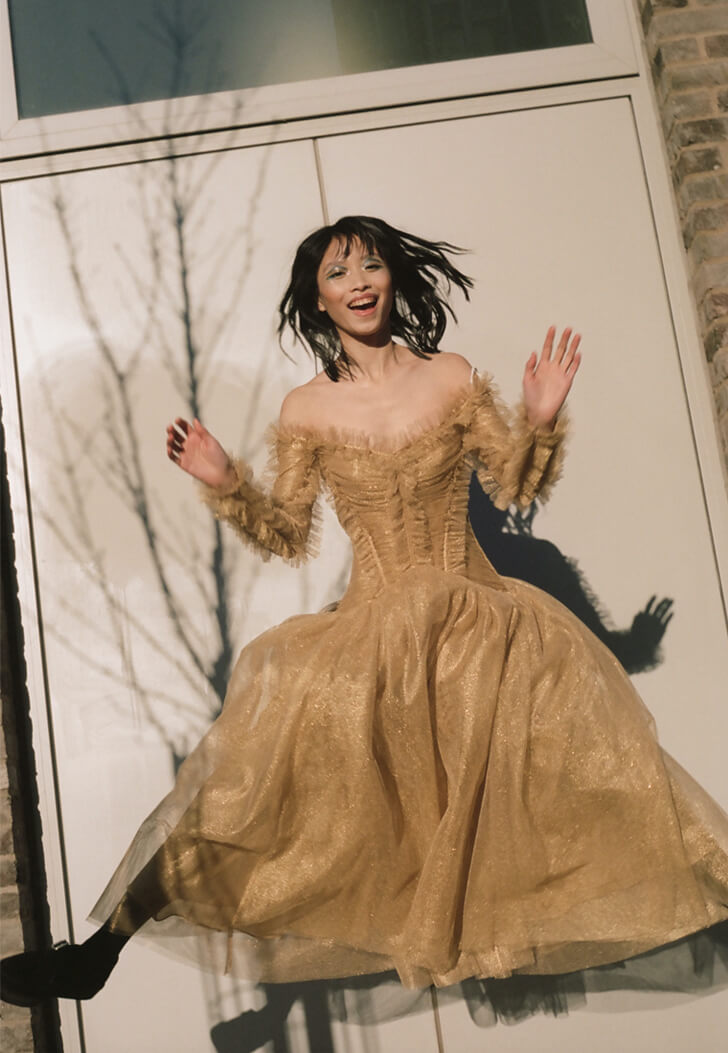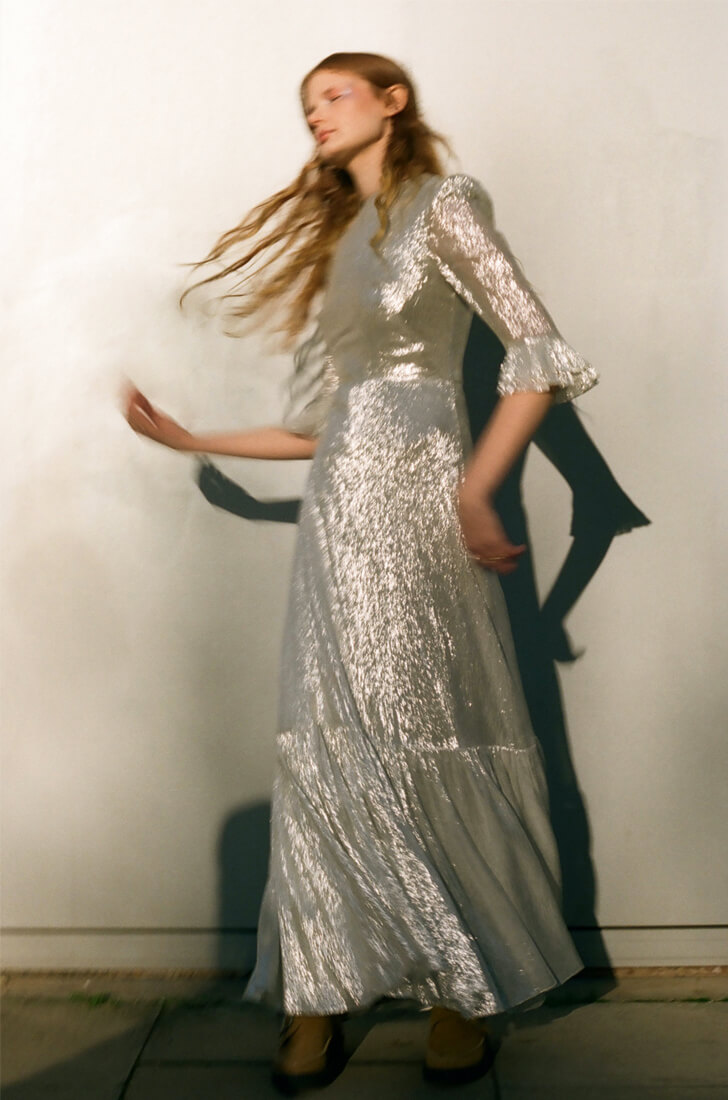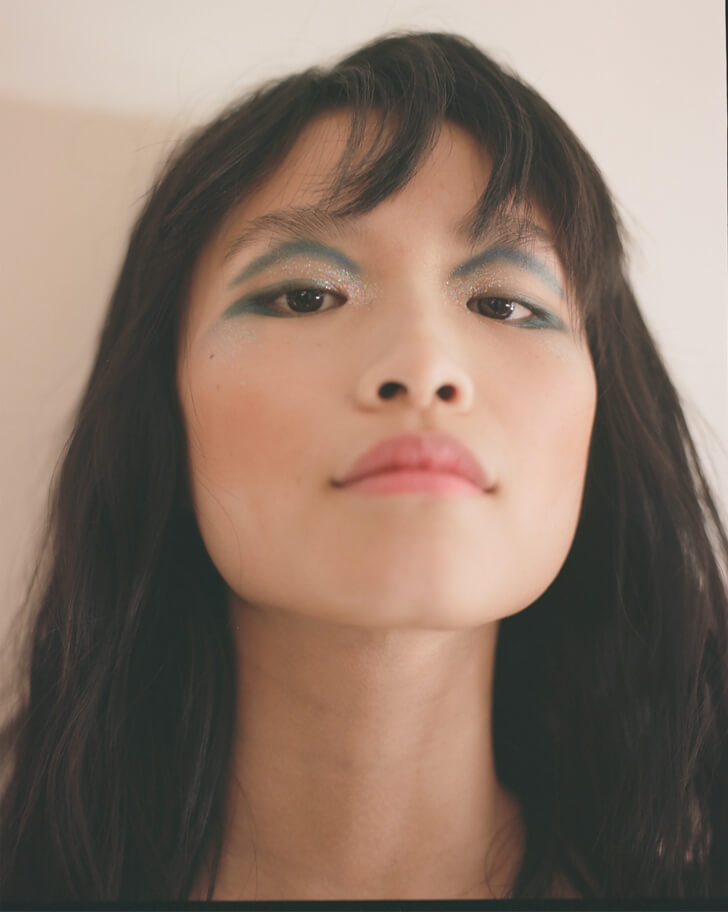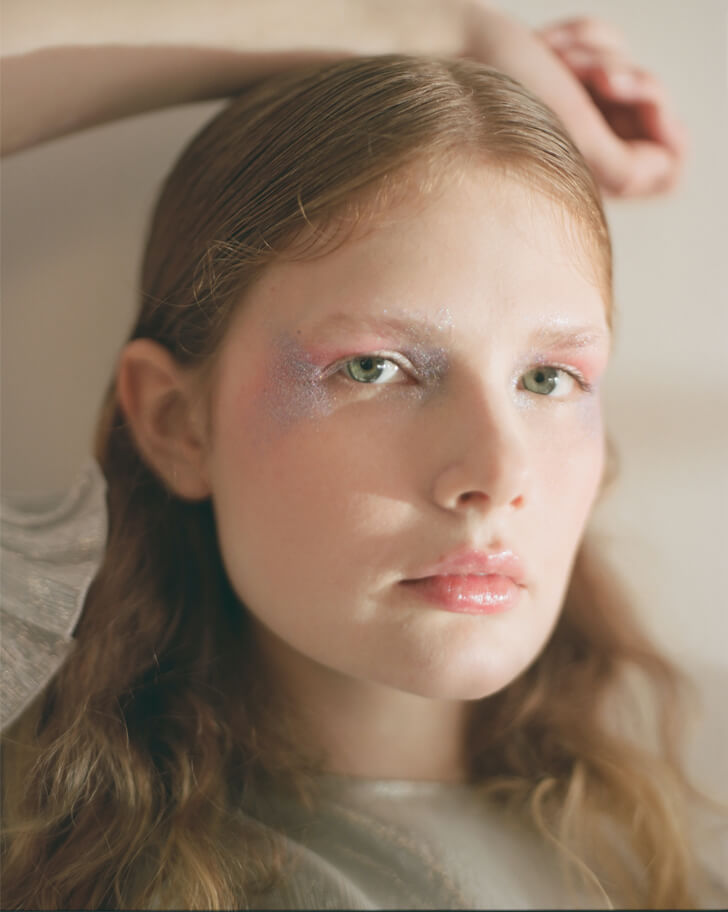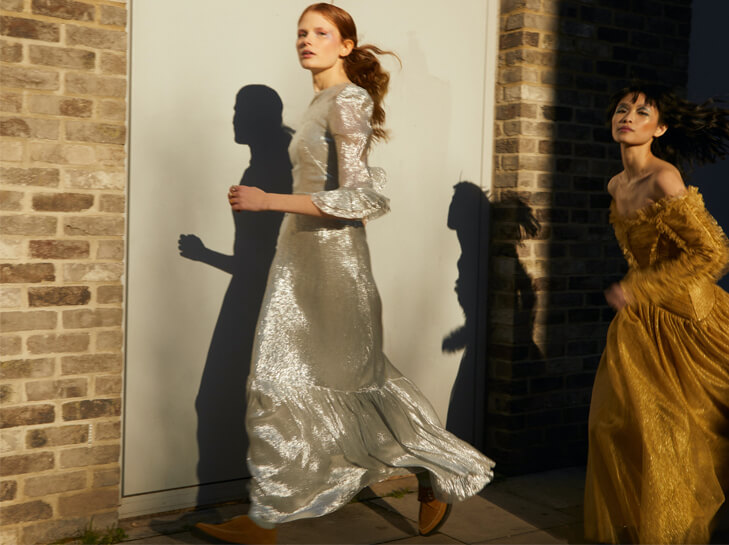 Photography by Nerys Jones
Styling by Milena Mihic
Hair by Makoto Hayashi
Make up by Elizabeth Hsieh
Models by Rulan at Present Model Management and Holly at Select Model Management
Production by Jessica Storey
Photography Assistant by Glen Arkadieff



Nerys Jones/Photographer
(London based)

「Hope(希望)」
私は「Out of the Shadows」をテーマに掲げた作品を撮影したいと思っていました。
パンデミックから脱出し、春の到来に向けて、希望と再生の喜びと祝福を描いたものです。

しかし、ウクライナの最近の出来事もあり、このタイトルは適切ではないと感じました。
未だ多くの人々が将来に対する不安な気持ちを抱いているでしょう。
なので改めて作品タイトルを「In & Out of Shadows」とすることにしました。

本当はこのストーリーで、3人の女の子を撮影するつもりでした。
私はモデルのグループが相互に作用して描かれる形が好きなのです。
ただ今回は残念ながら1人が体調を崩してしまい、そんな中でも2人のデュオが素敵に演じてくれました。


I wanted to title the shoot 'Out of the Shadows'.
The shoot was about our emergence from the pandemic, the aim was for it to be joyful and a celebration of hope and renewal, as we move into the season of spring.

However due to recent events in Ukraine it didn't feel right to call it this.
The new title 'In & Out of Shadows' seems more appropriate as many of us are experiencing feelings of uncertainty about the future.

I also aimed to shoot a group of three girls for this story; I love shooting group of models interacting and creating shapes.
Unfortunately one was ill on the day but despite that the girls did a great job as a duo.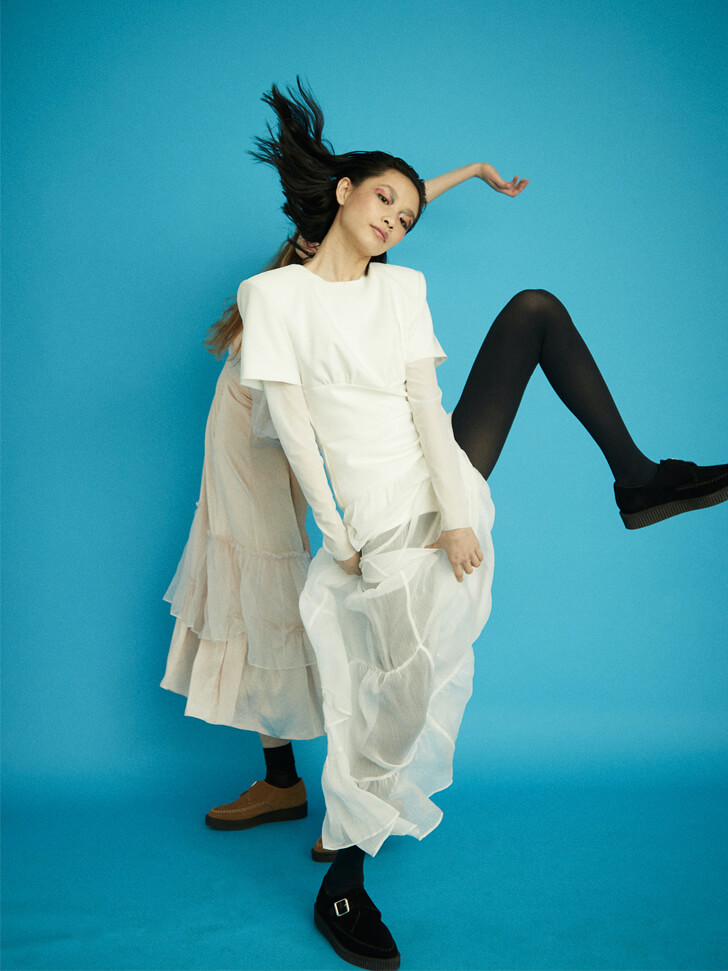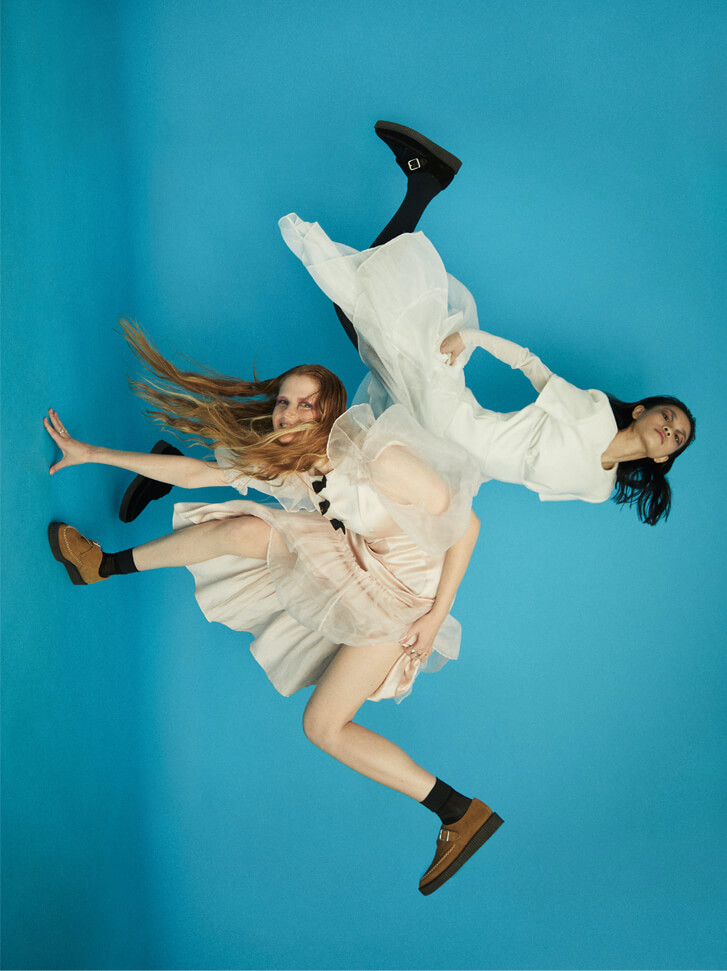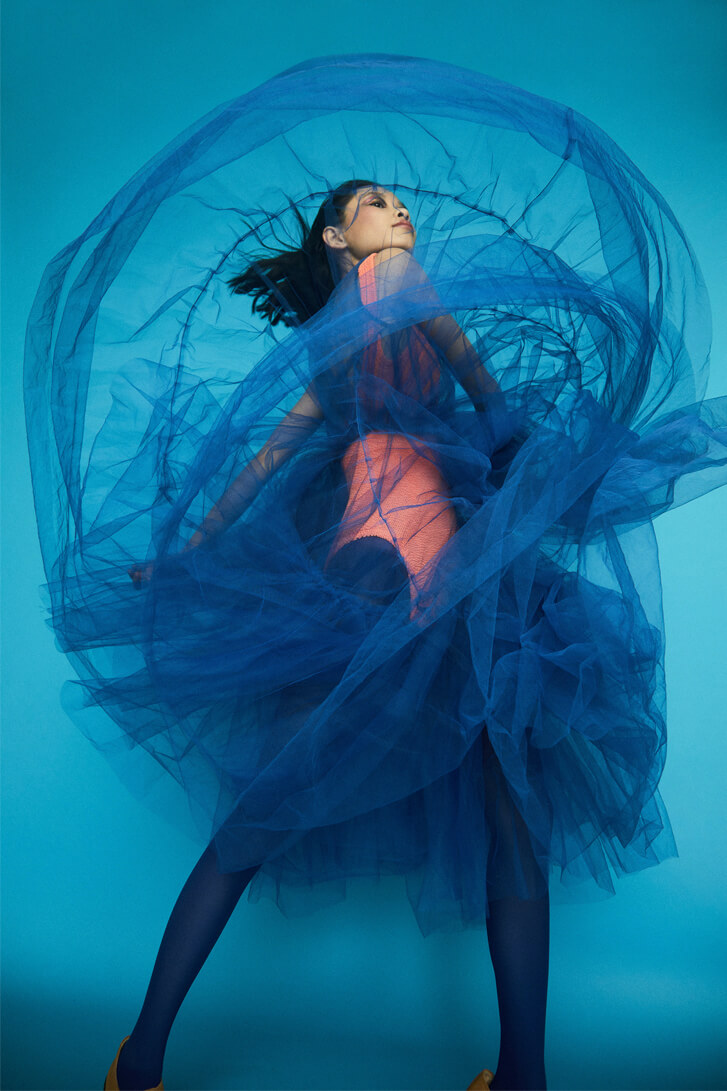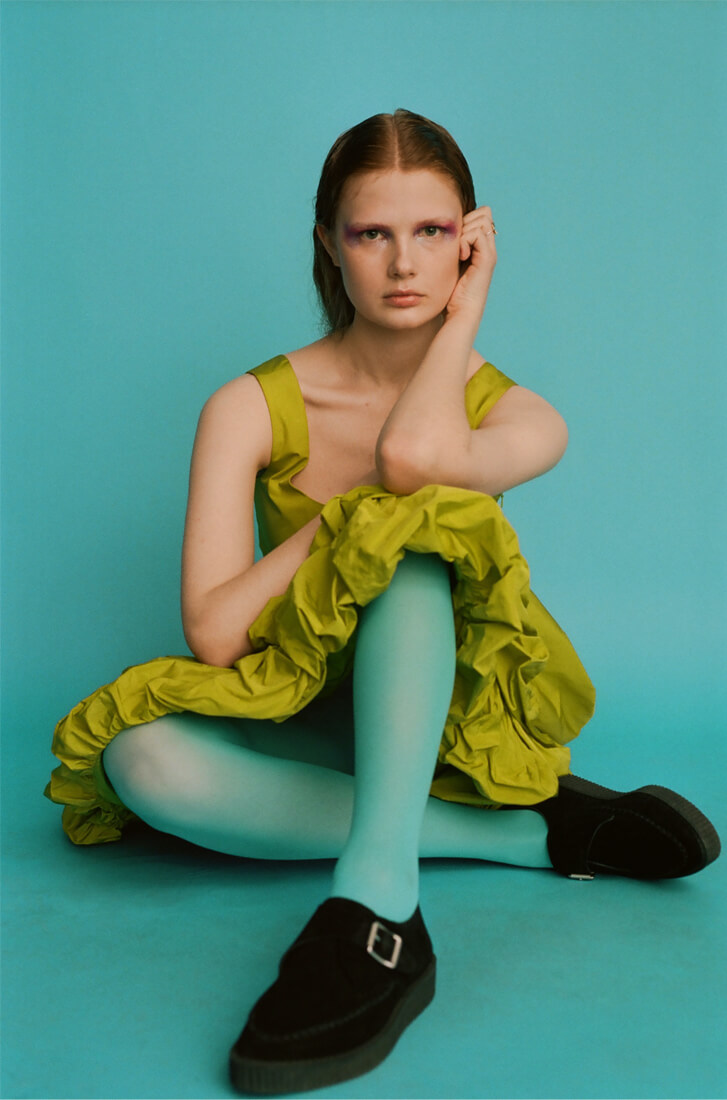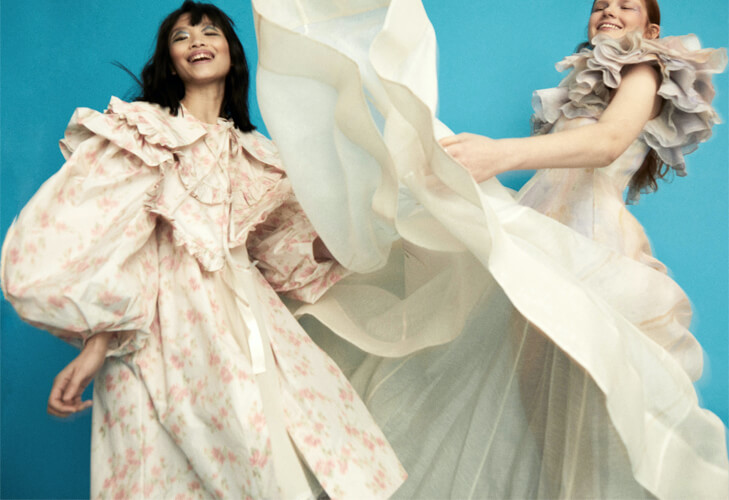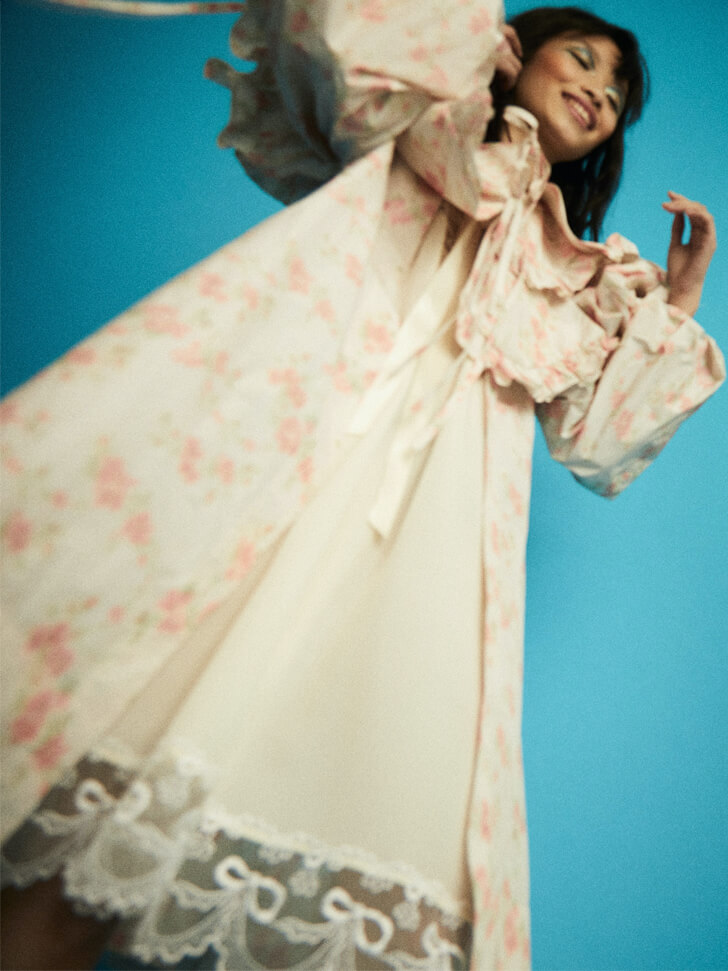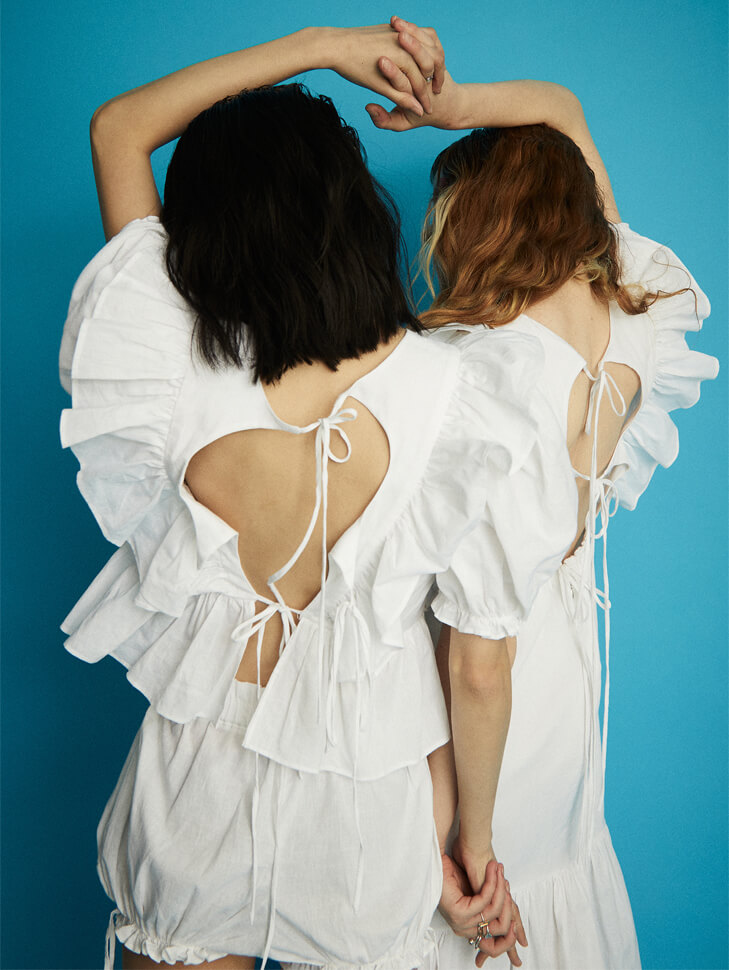 Nerys Jones:
ロンドンに拠点を置くフォトグラファー、そして二児の母。
セントラル・セント・マーチンズ大学の大学院生でもある。
モデルたちの自然な表情を捉えた、躍動感に満ちた作風が鑑賞者を惹きつける。
www.instagram.com/nerysbonesjones/

A photographer and mother of two, who lives in London.
She is a post-graduate of Central Saint Martins.
Her vibrant style, which captures the natural expression of models, attract viewers.