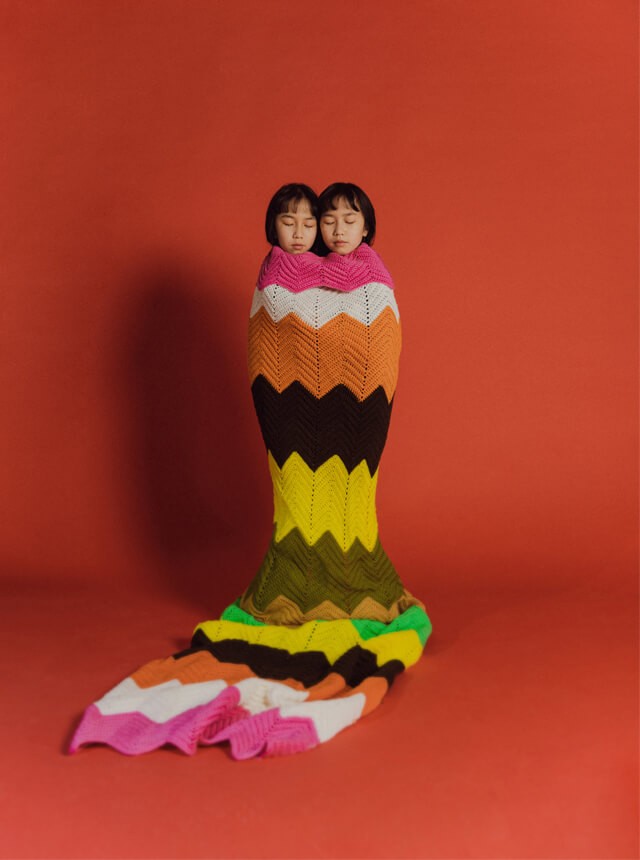 Encounter | Cathy Du
幼き才能が見つめる、ファッションの未来
「Encounter=出逢い。」

世界中に存在する、アーティストたちとの巡り合い。
多彩なクリエイターたちの才能を披露する場として、
彼らが表現する、瑞々しく、独創的な作品の中から
琴線に触れる作品を編集部がピックアップ。
選び抜かれた、個性豊かな感性に想像を巡らせて。


A uniquely precious encounter with artists from all over the world.
As a platform to exhibit and unveil the various talent, Lula Japan's editorial team have selected the most vivid and genuine works from artists around the world.
Entrust your heart to this creative and unique new sensibility.
No.216 "Soul Mate"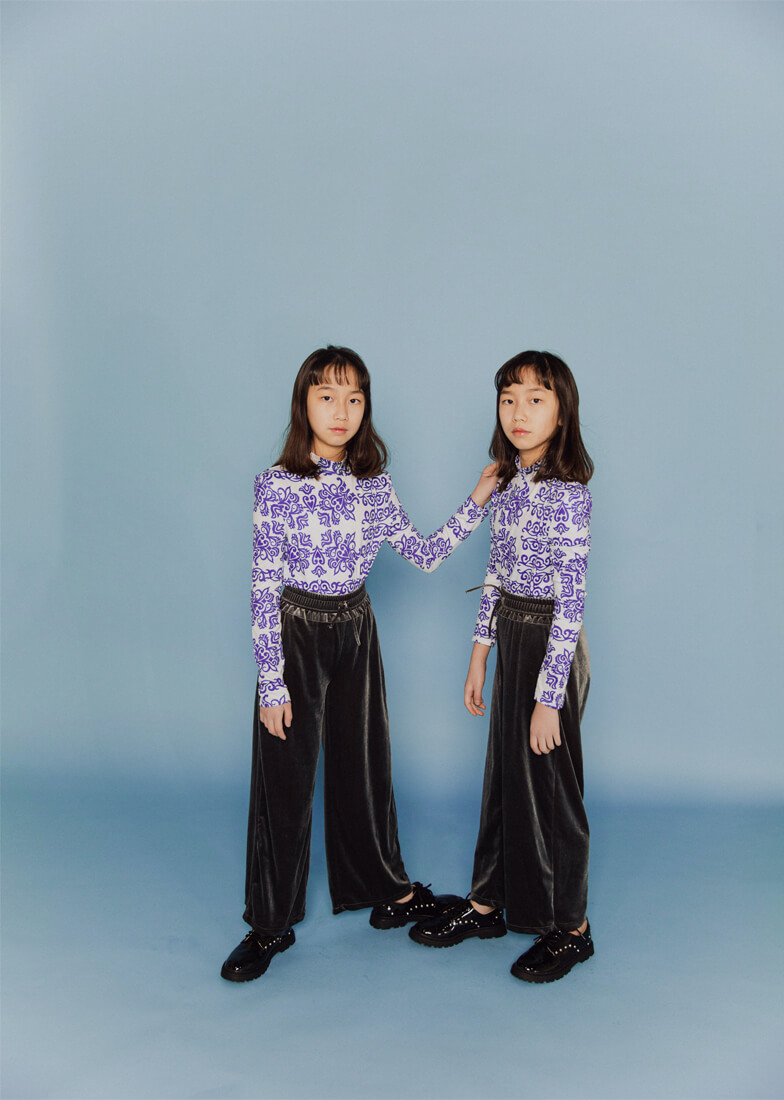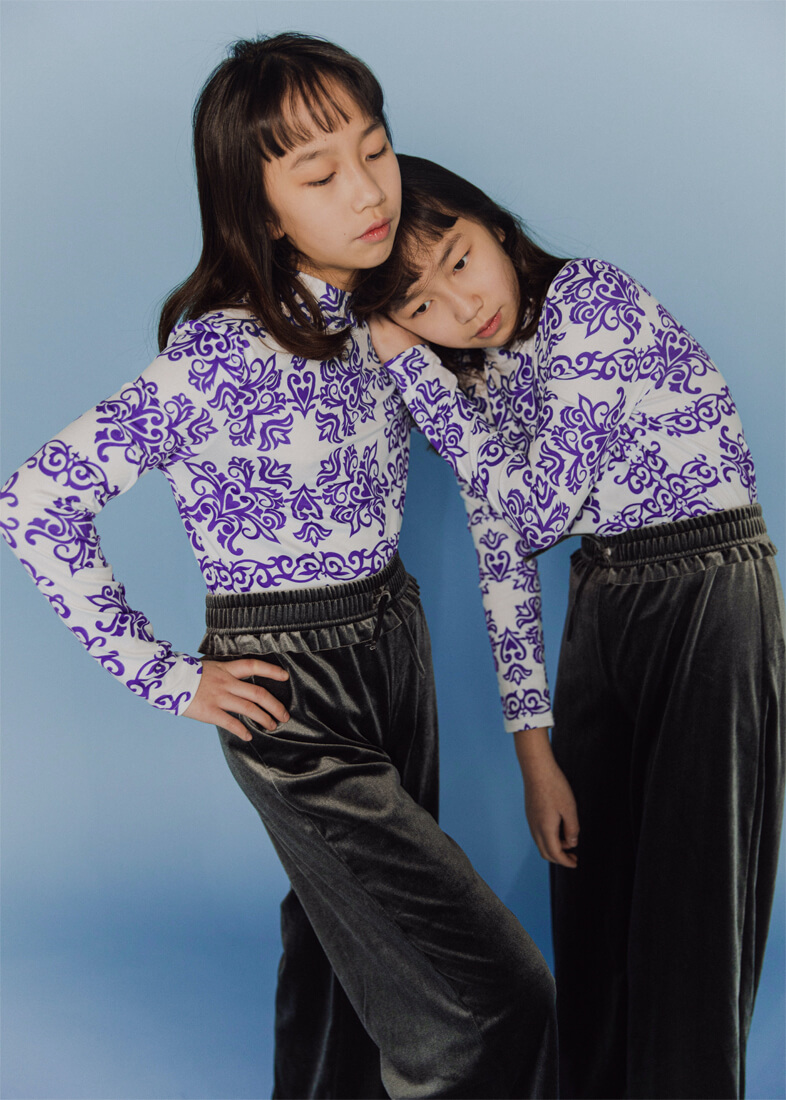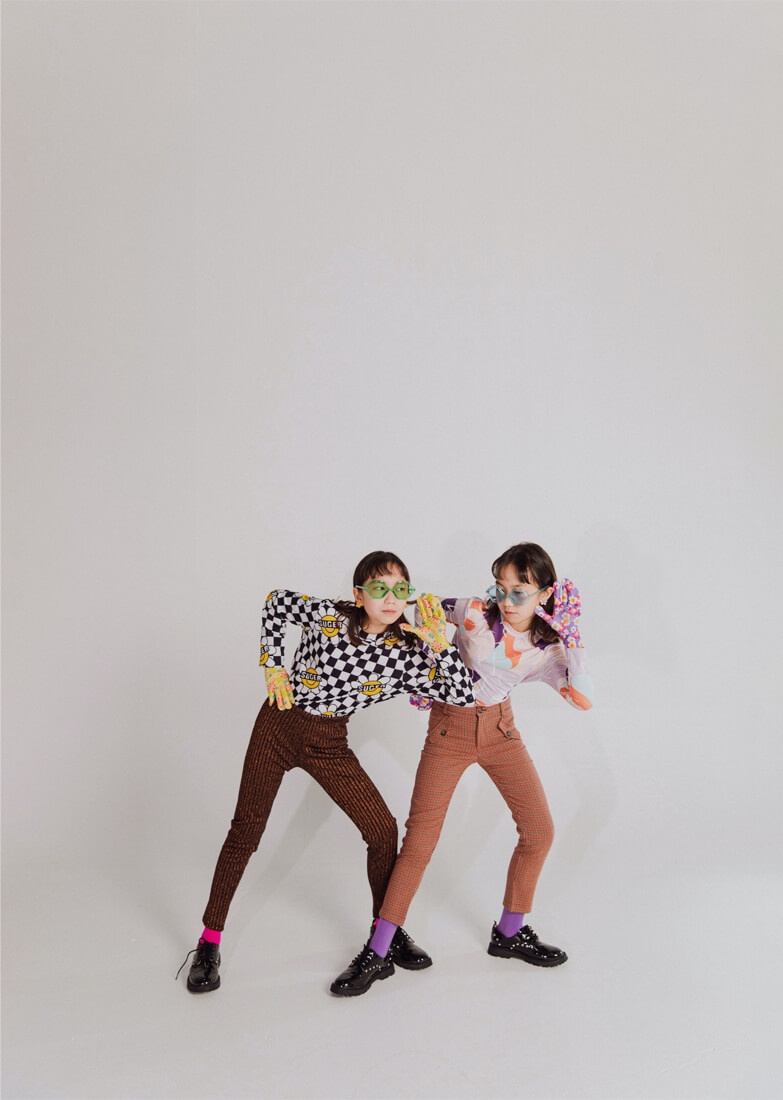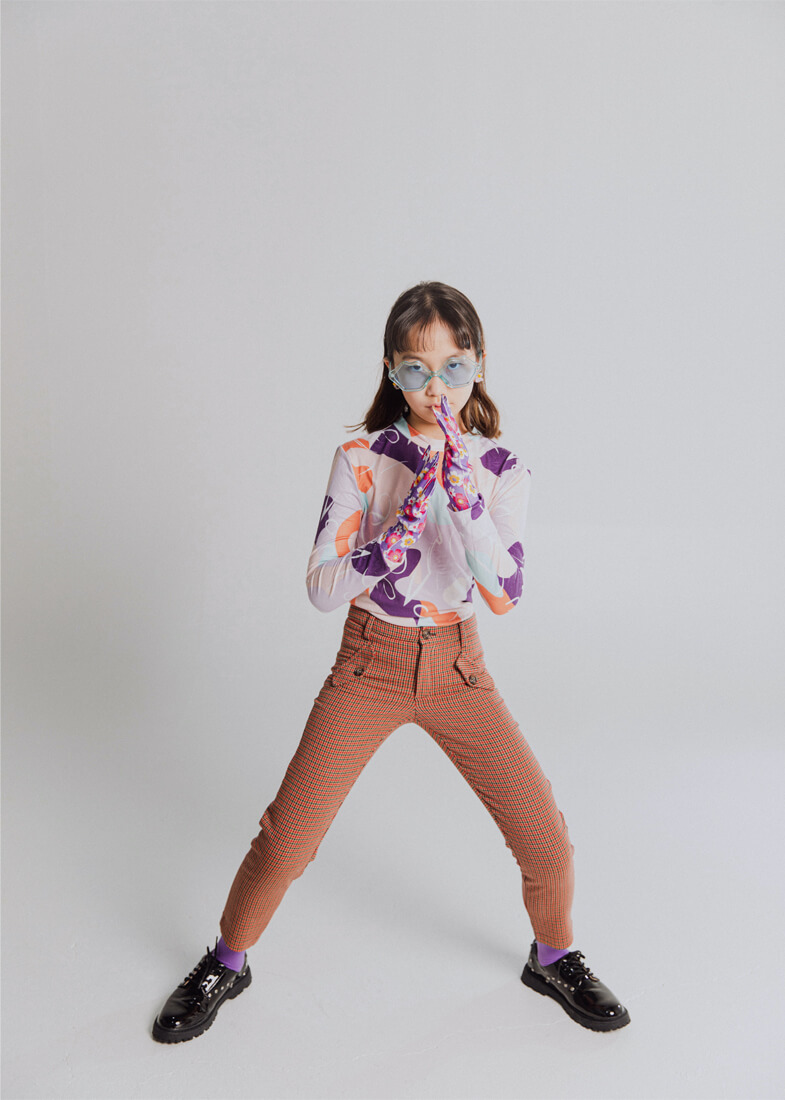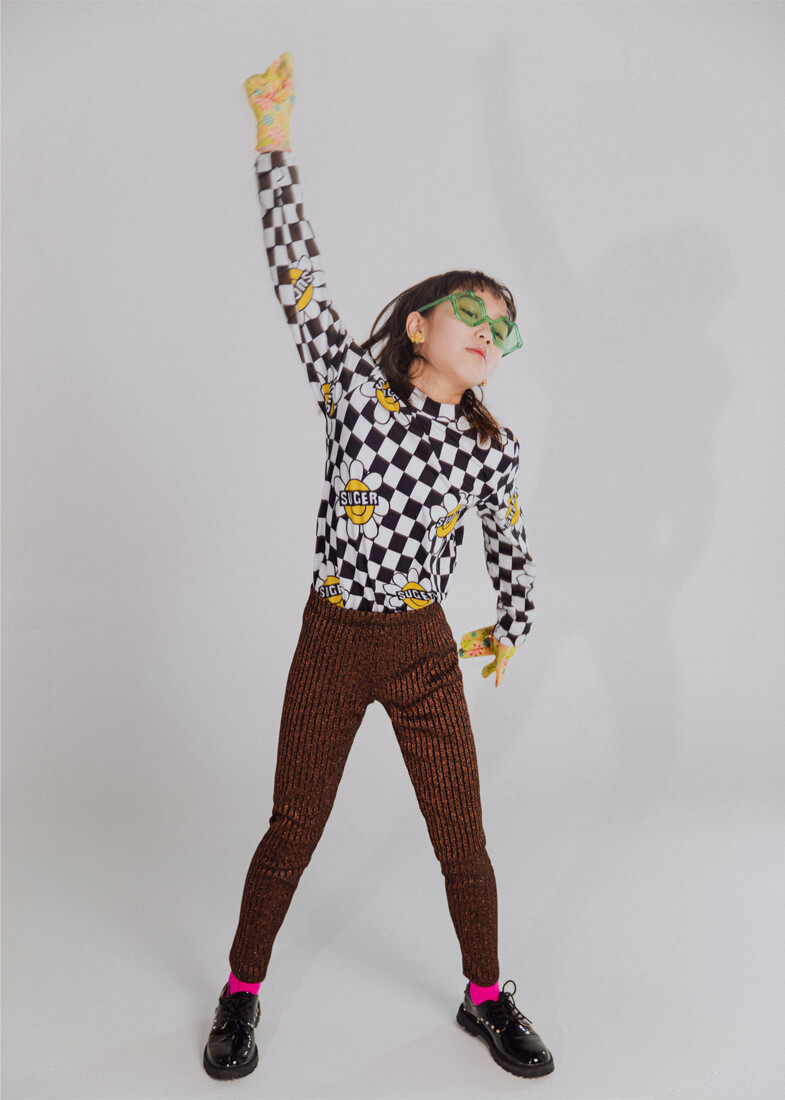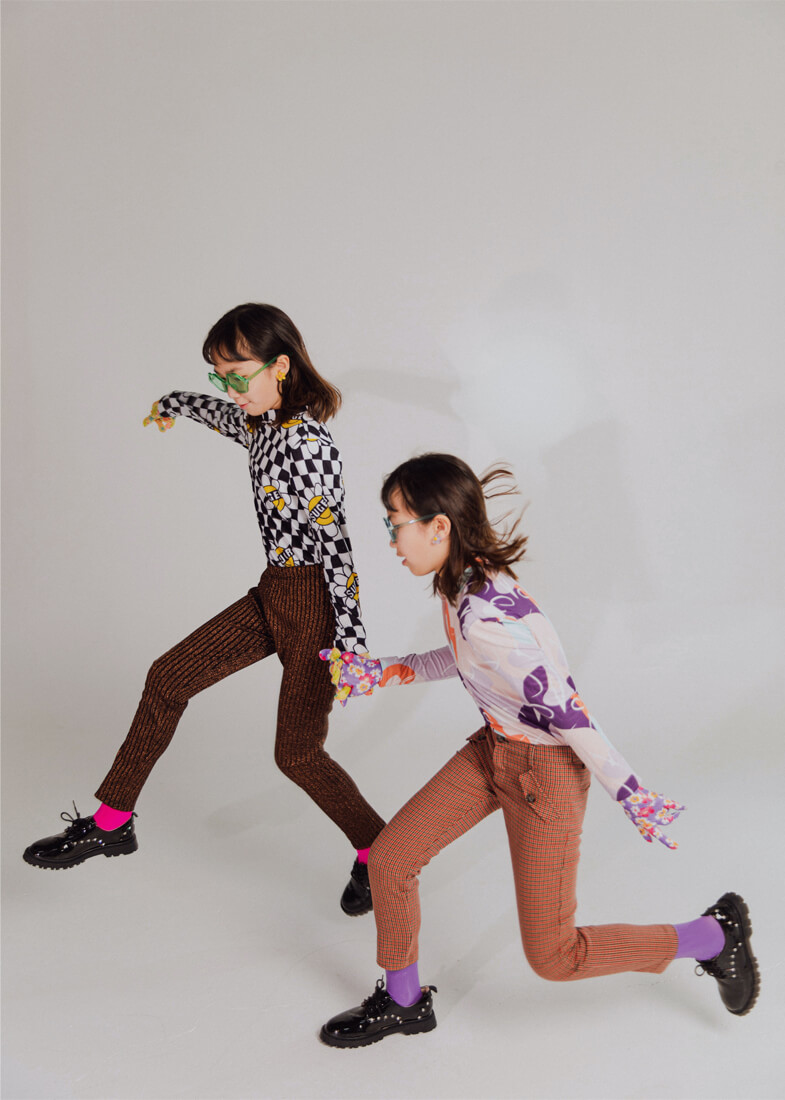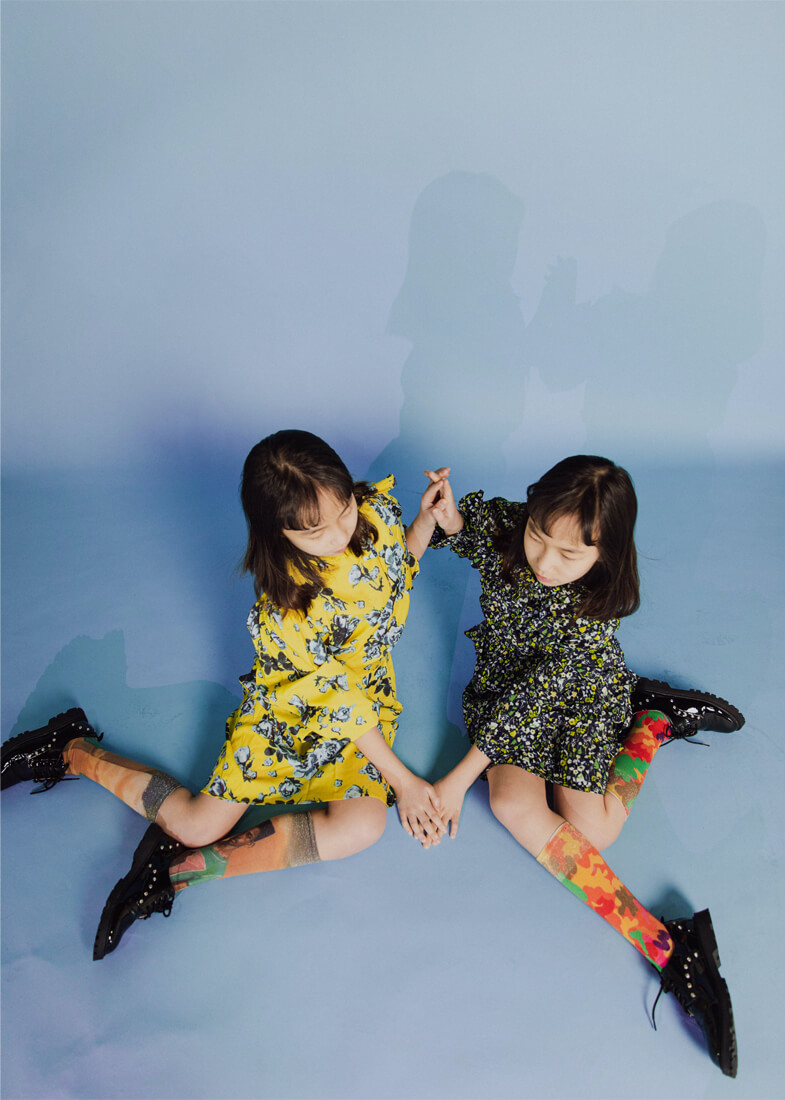 Photography and Styling by Cathy Du
Hair and Make up by Du Huijun
Models by Gaia and Sofia
Production by MOYA Studio and DUCO
Photography and Styling Assistant by Patrick Li



Cathy Du/Photographer
(North America based)

「Innocent Imagination(無垢な探究心)」
GaiaとSofiaは9歳の双子の女の子。
私が仕事で撮影している間、彼女たちはいつも側ではしゃいでいます。
まだ幼い子たちですが明らかにファッションの世界に興味を抱いており、クリエイティブな仕事に対して自分たちのインスピレーションやアイデアをしっかり持っているのです。

私もフォトグラファーとして、また彼女たちの母親として、自分たちのカルチャーコードと共にこのスペシャルでユニークなプロジェクトに取り組みました。
撮影の間にも、GaiaとSofiaのおかげでたくさんのアイデアが生まれました。

ファッションはどこにでも、誰のためにでも存在している。
「子どもたちが見つめるファッションの世界」は、とても可愛らしくて刺激的なのです。
彼女たちは今のところプロのキッズモデルになることは望んでいませんが、もっと挑戦をしたいと言っています。

新たな素晴らしい未来はすぐそこにある。
さらにファッションの可能性で満ちあふれているのです。


Gaia and Sofia are twins, 9 years old, they are always excited to be around me when I'm on set with teams, they are interested in fashion world obviously.
I'm so proud to see that they also have their own inspirations and ideas for the creative work, although they are only little girls.

As a photographer and also a mom, I was extremely happy to do this very special and unique creative project with my twin daughters with our culture code, they always had lots of "Sparkle ideas" when we were shooting this one.

We also think Fashion is everywhere for everyone, "Fashion in Kids' eyes" is also cute and impressive.
For Gaia and Sofia, they don't want to be professional kid models so far, they would love to see more challenges.

New and marvelous future is just over there.
More possibilities are the most fashionable!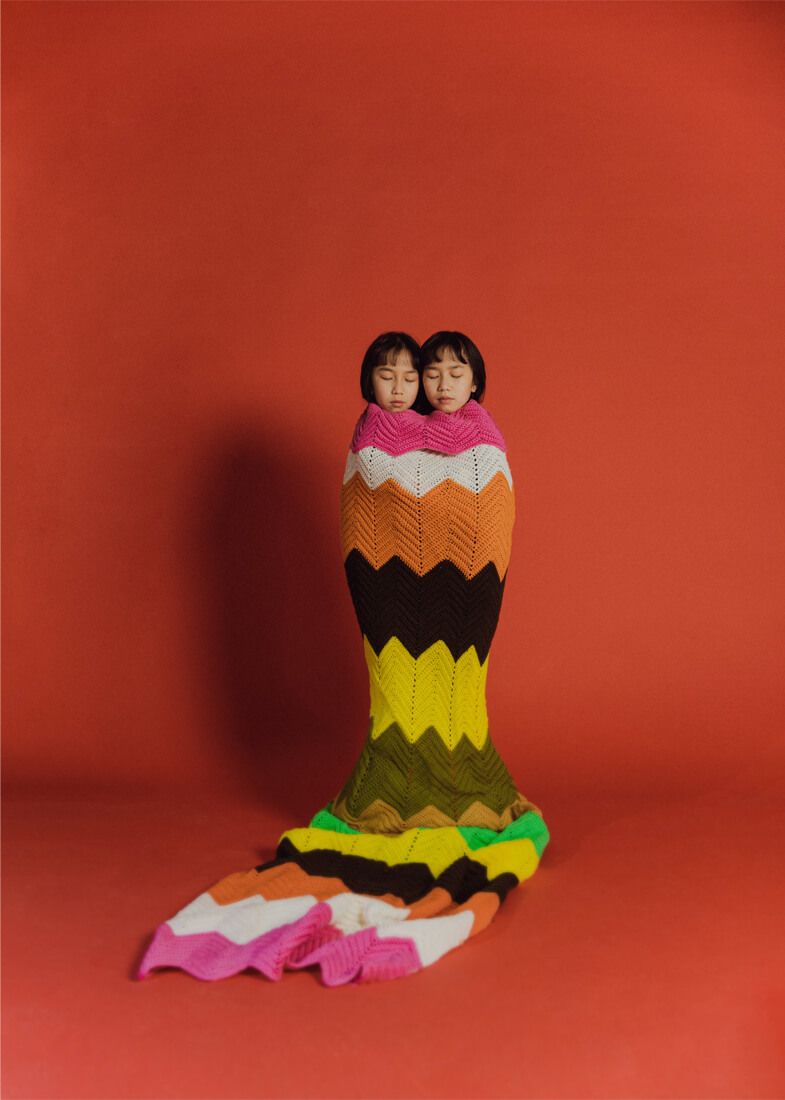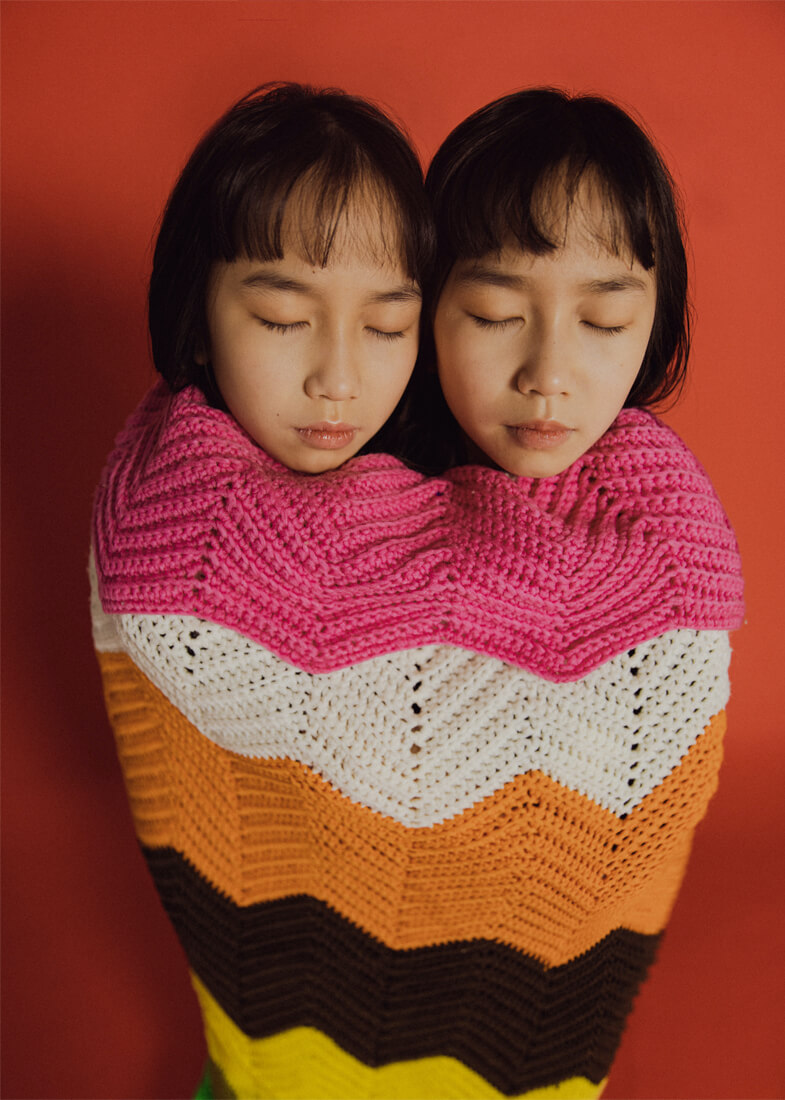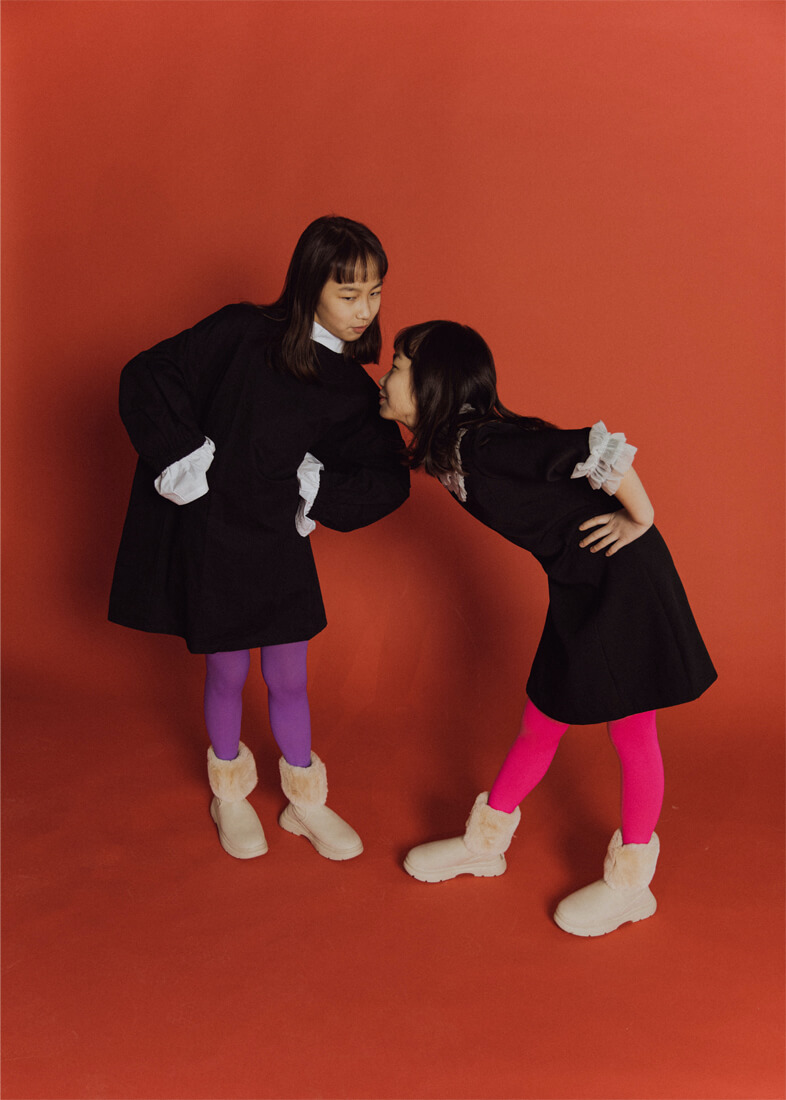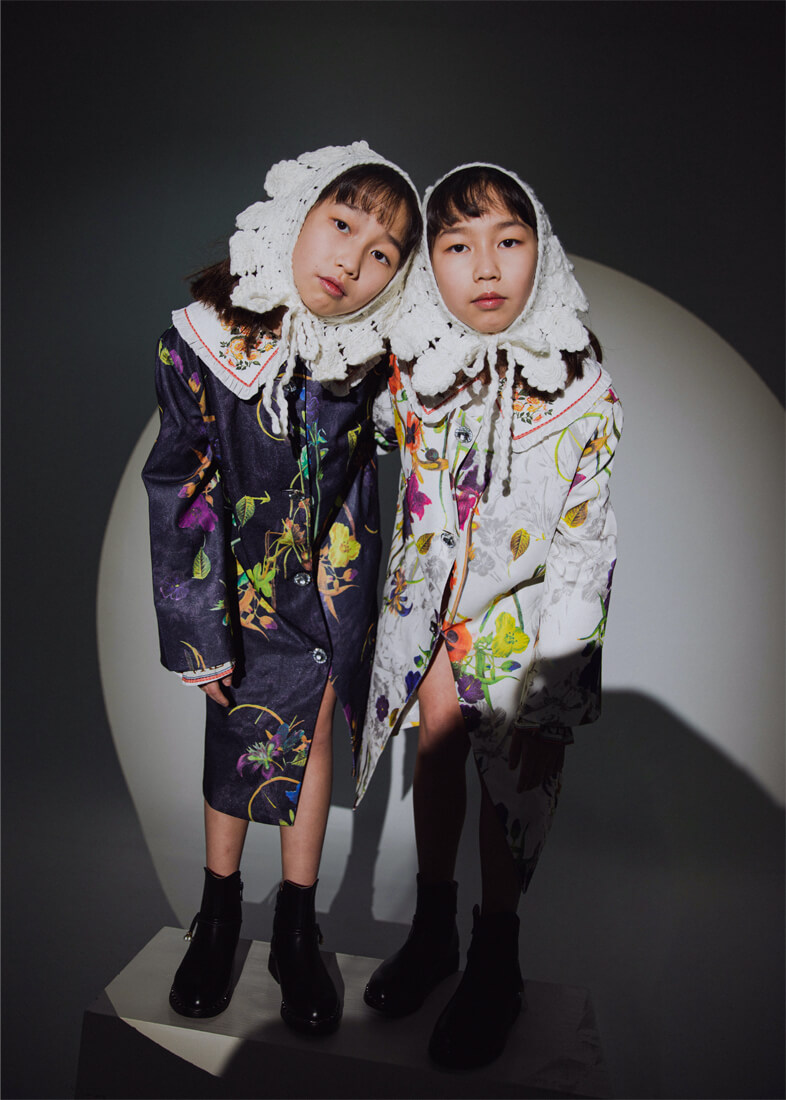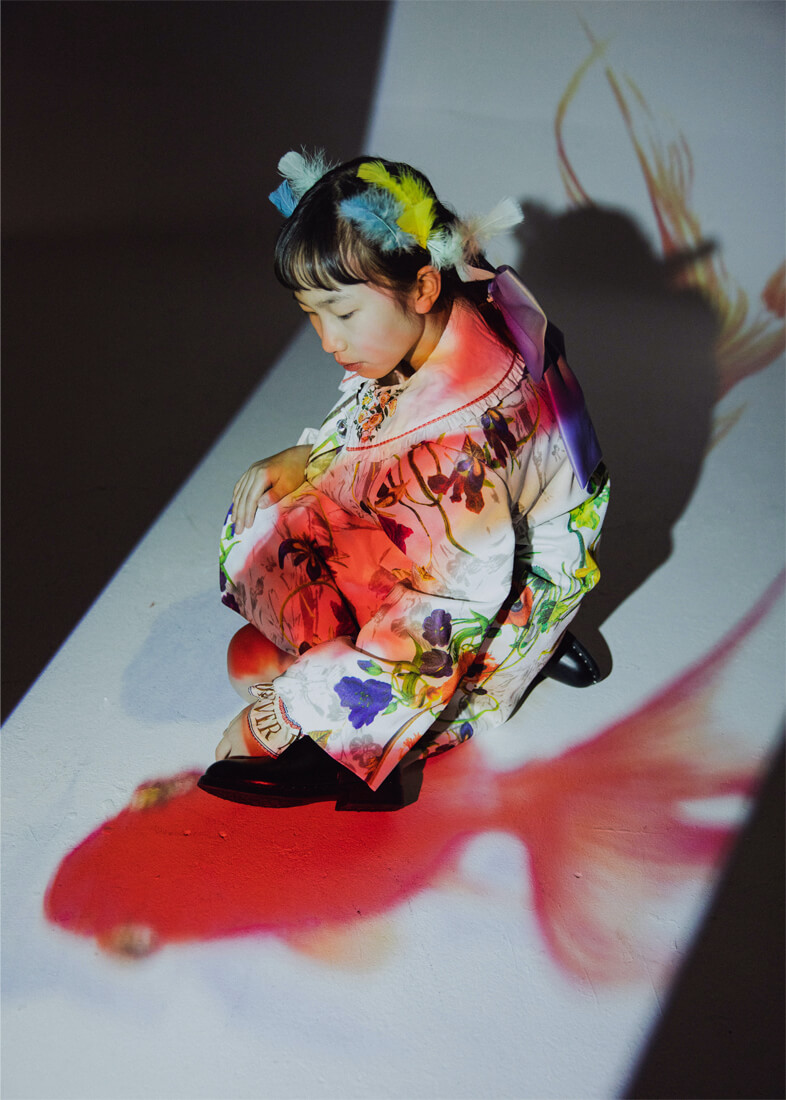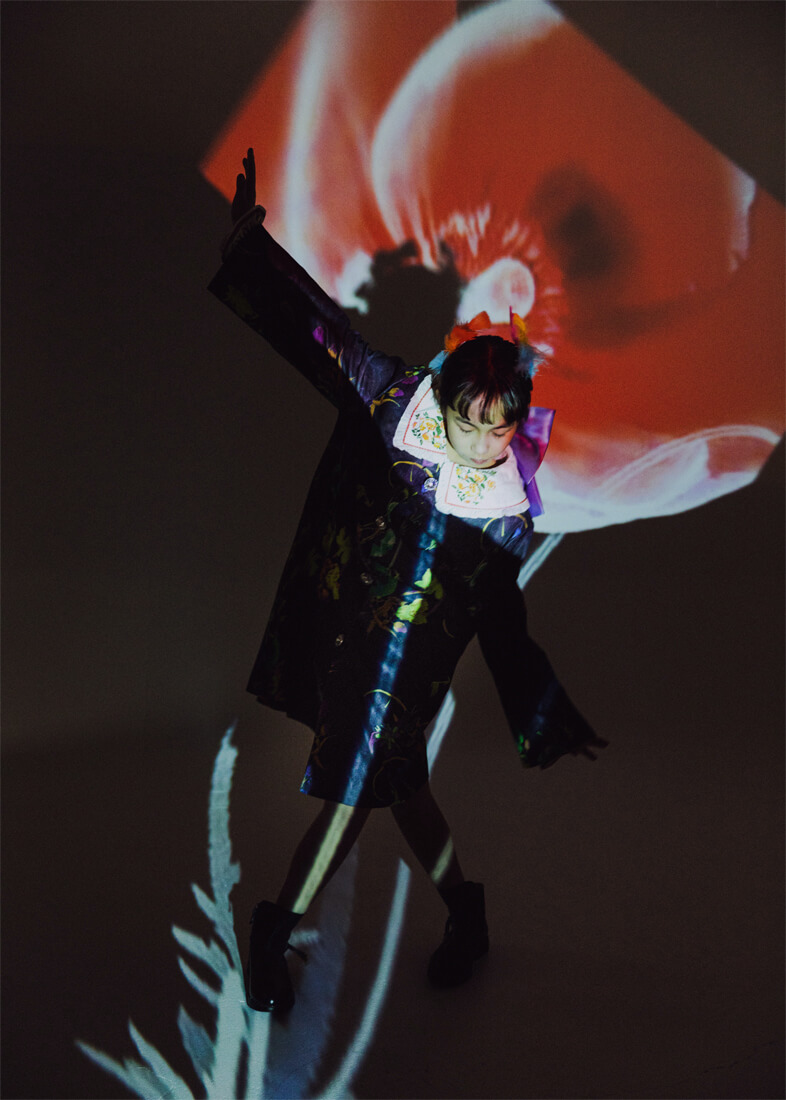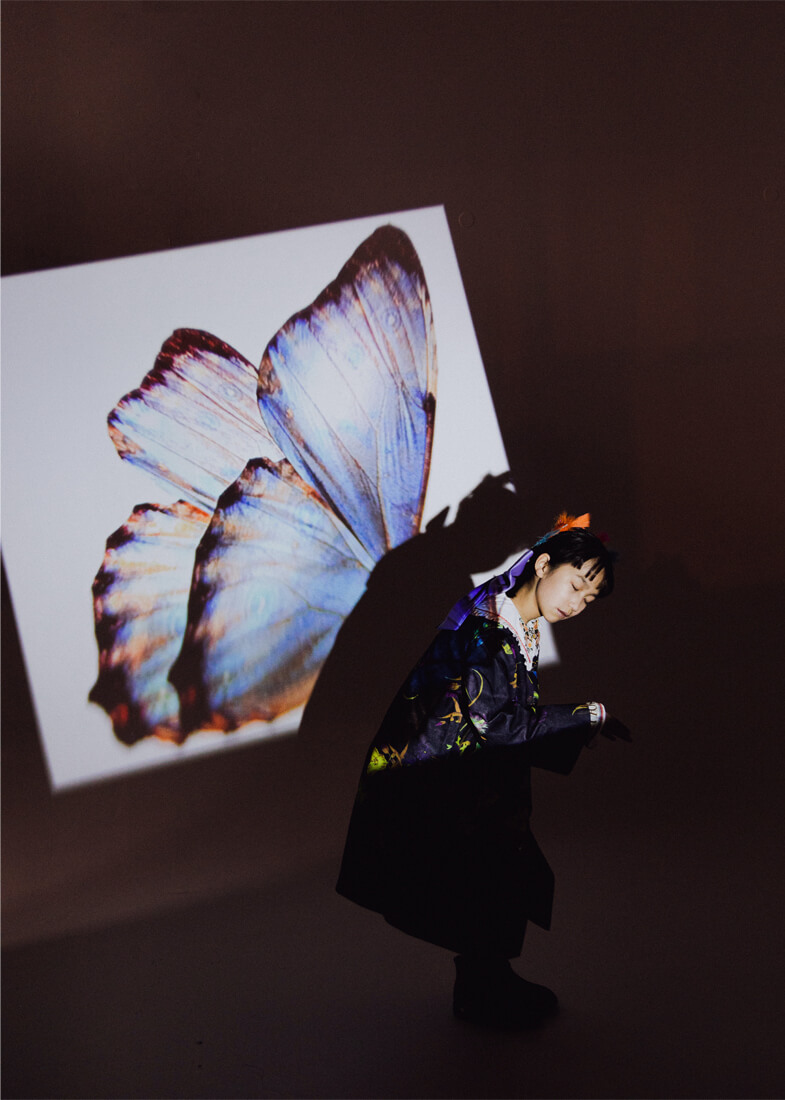 Cathy Du:
北アメリカを拠点に活動するファッションフォトグラファーで、双子の母。
北京で生まれ、ローマで教育を受けた影響で多彩な文化を背景に持ち、
独自の視点でクリエイティブな写真や映像の制作を行う。
2014年にはイタリアでヴィジュアルアートスタジオ「MOYA Studio」を立ち上げ、2018年にトロントに拠点を移し、現在は家族と愛にあふれた日々を送っている。
www.i-moya.com

A fashion photographer, also a twins' mom, based in North America.
She was born in Beijing, and had her education in Rome.
She puts her unique vision in the creative photoshoot and film shooting with her multi-cultural background.
Since 2014, she setup her visual art studio "MOYA Studio" in Italy, and moved the studio to Toronto in 2018, now she is living in Toronto with her beautiful family.