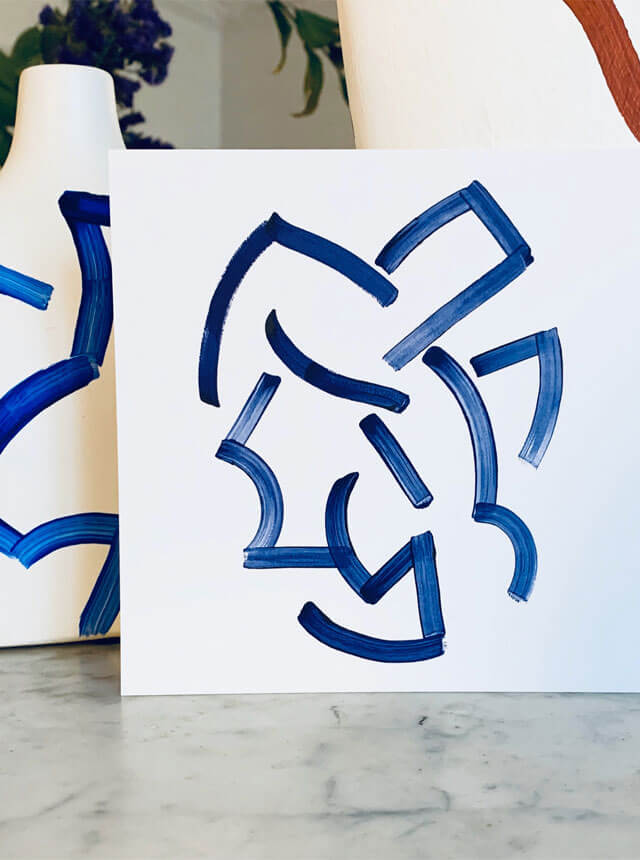 Top Photo:©Tiffany Bouelle
Inside of You|Tiffany Bouelle
夢中で駆け抜けた日の夕べに満ちる、ポジティブな空色
編集部がピックアップする、今をときめくクリエイターにissue 12のテーマである「空色」から連想されるものを問う、インタビュー企画「Inside of you」。
新進気鋭のクリエイターが語る、それぞれが「空色」から想起するストーリーとは。
テーマにリンクした、作品とともにチェックして。
"Inside of you" Further Story…
sora-iro No.11:Tiffany Bouelle/Painter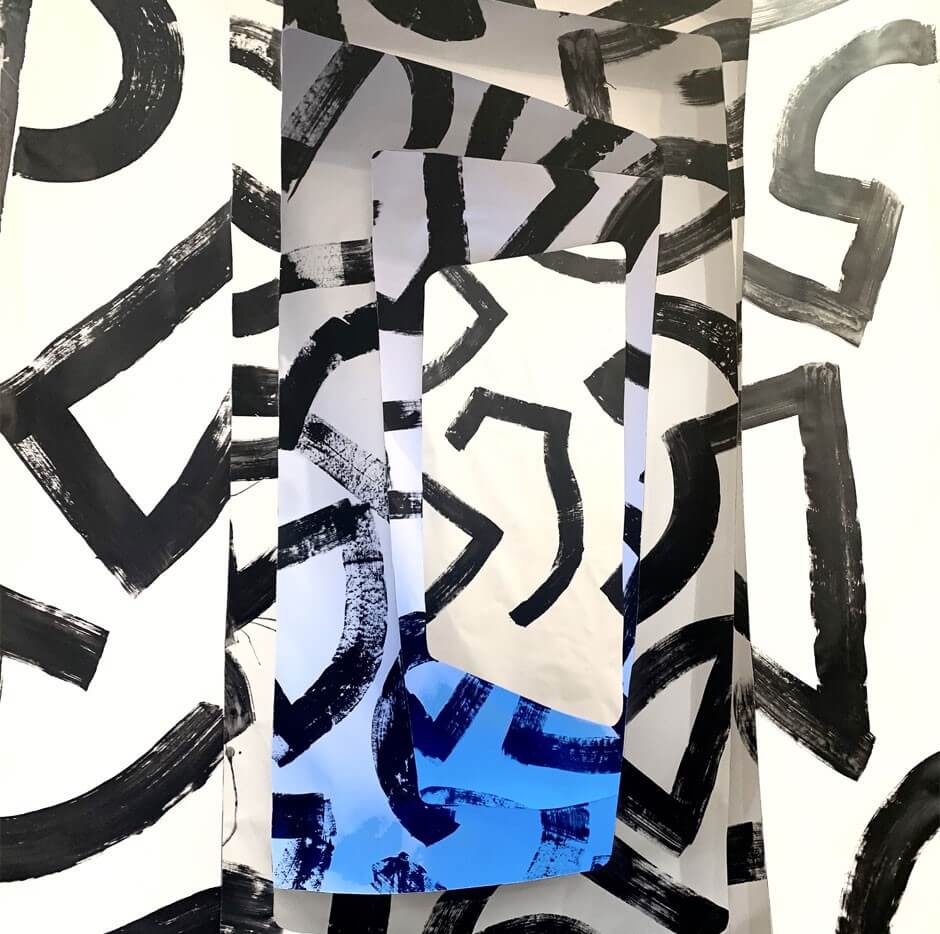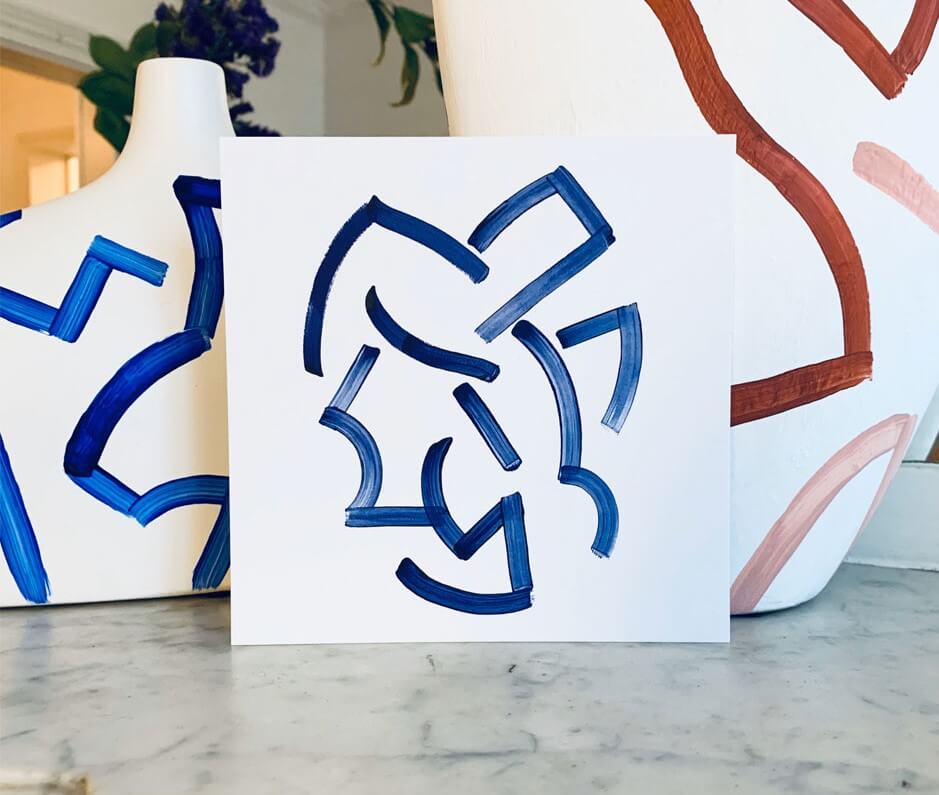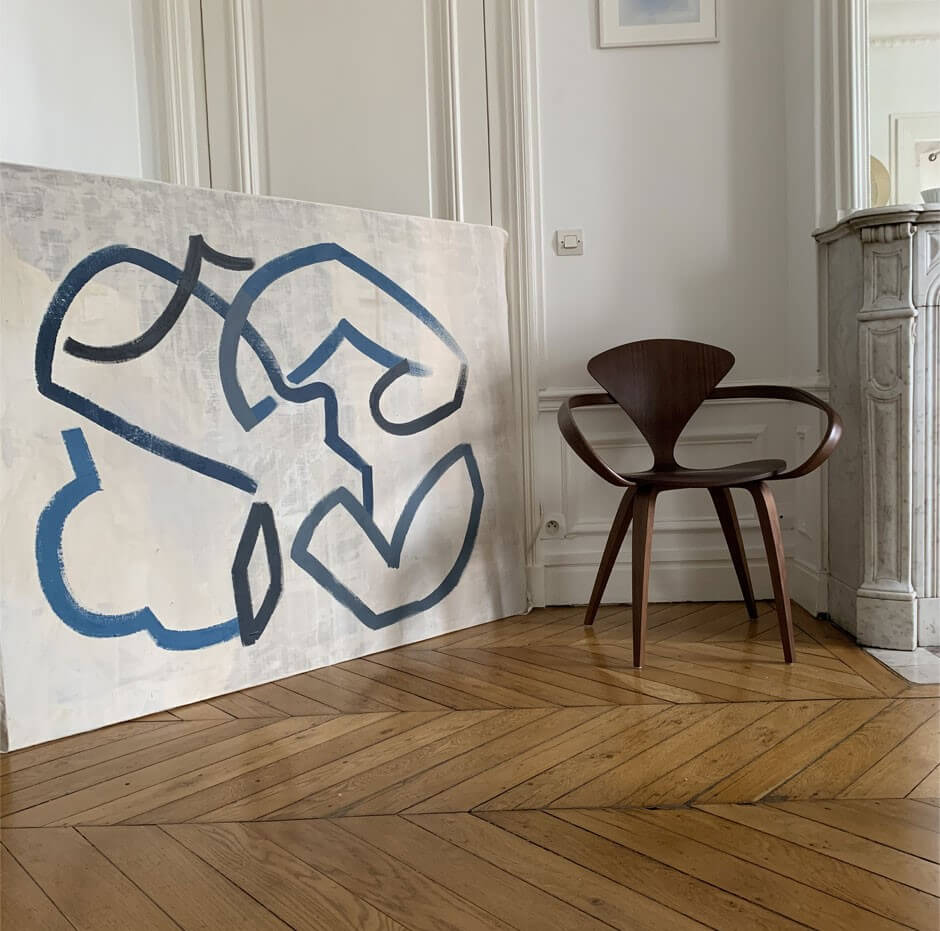 「Positive(前向きな)」
私にとって空色は、芝生に寝転んで頭を空っぽにできる、休暇のようなもの。
それだけでなく、恋に落ちた時にとても心惹かれる、愛の色でもあります。
また、空色はエネルギッシュで良い1日を告げてくれます。

思うにそれは、ポジティブな色。
私は空色に限らずたくさんの青を作品に使用していますが、その色合いは1日の間でさまざまに異なっており、熱中して過ごした日の午後6時頃の青は、きっとより強く空色の様相を帯びています。


'POSITIVE'
For me sora-iro is like vacation, when I lay down in the grass and I have nothing to think about.
But also love, I know that I'm really attracted by blue when I fall in love.
Sora-iro is also a good news an energetic good day.

I see it as a positive color.
Although I use a lot of blue in my artwork not only sora-iro, there's so many shades of blue during a day I'm sure my artwork drawing at around 6pm after a crazy day has more strong sora-iro.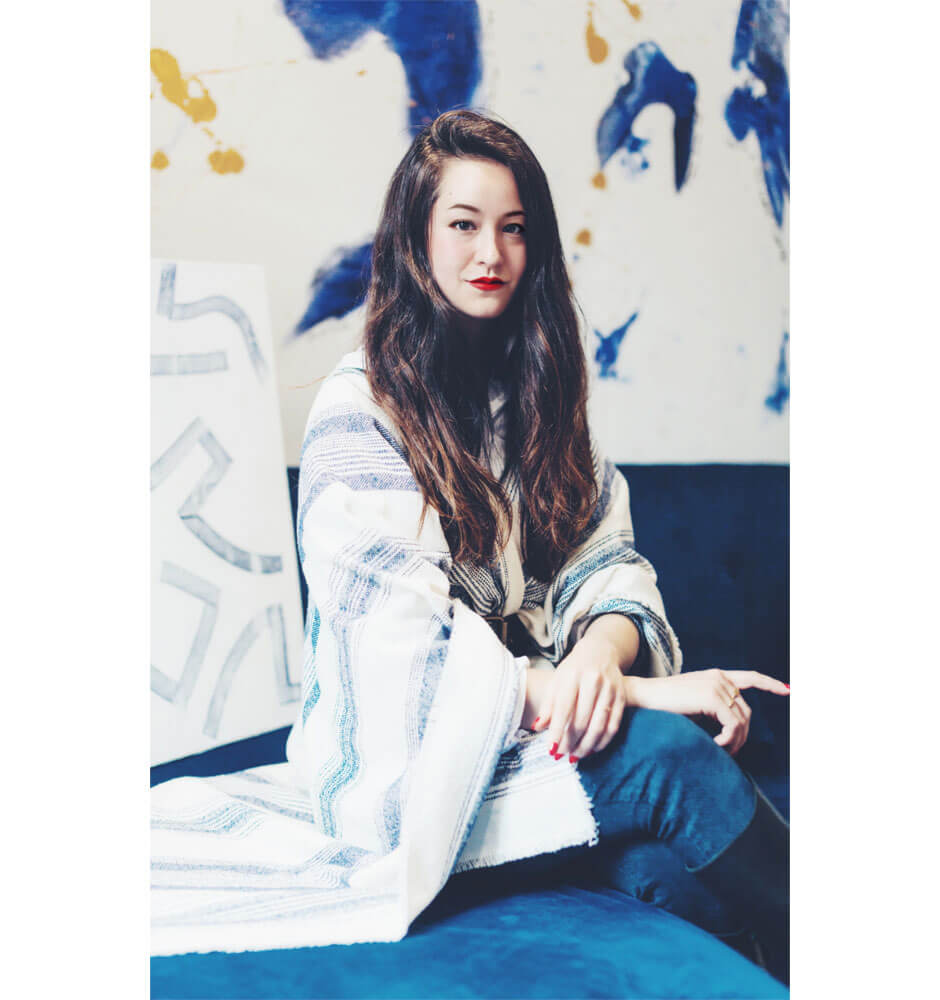 Tiffany Bouelle:
パリを拠点に活動する、フランス人であり日本人の画家。
母親は福岡県出身で、彼女も毎年日本を訪れているという。
ブランドとのコラボレーションのほか、建築家やプライベートクライアントからの特別注文も手掛けており、さまざまな媒体で表現される幾何学的でカラフルな宇宙は、個人的経験から時事問題までを反映している。
www.tiffanybouelle.com

A French and Japanese painter based in Paris.
Her mother is from Fukuoka and Tiffany goes to Japan every year.
She often does collaborations with brands but also special orders for architects and private client, and her geometric and colorful universe painted on various mediums reflects from personal experiences to current events.