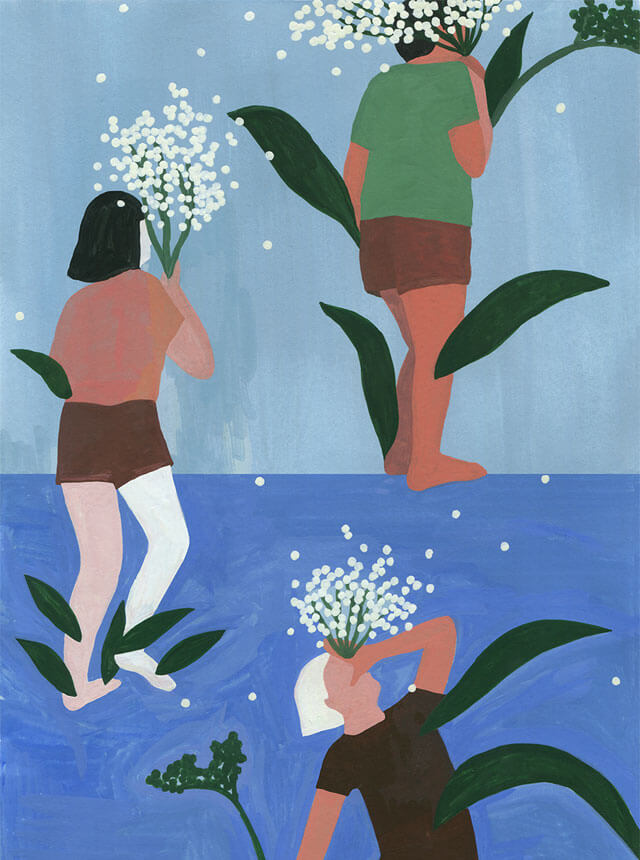 Top Photo:Sketchbook, 2019 ©Mathilde Rives
Top Photo:Reine des prés (meadowsweet), 2019 ©Mathilde Rives
Inside of You|Mathilde Rives
ある散文詩を思わせる青、夏を思わせる空色
編集部がピックアップする、今をときめくクリエイターにissue 12のテーマである「空色」から連想されるものを問う、インタビュー企画「Inside of you」。
新進気鋭のクリエイターが語る、それぞれが「空色」から想起するストーリーとは。
テーマにリンクした、作品とともにチェックして。
"Inside of you" Further Story…
sora-iro No.13:Mathilde Rives/Illustrator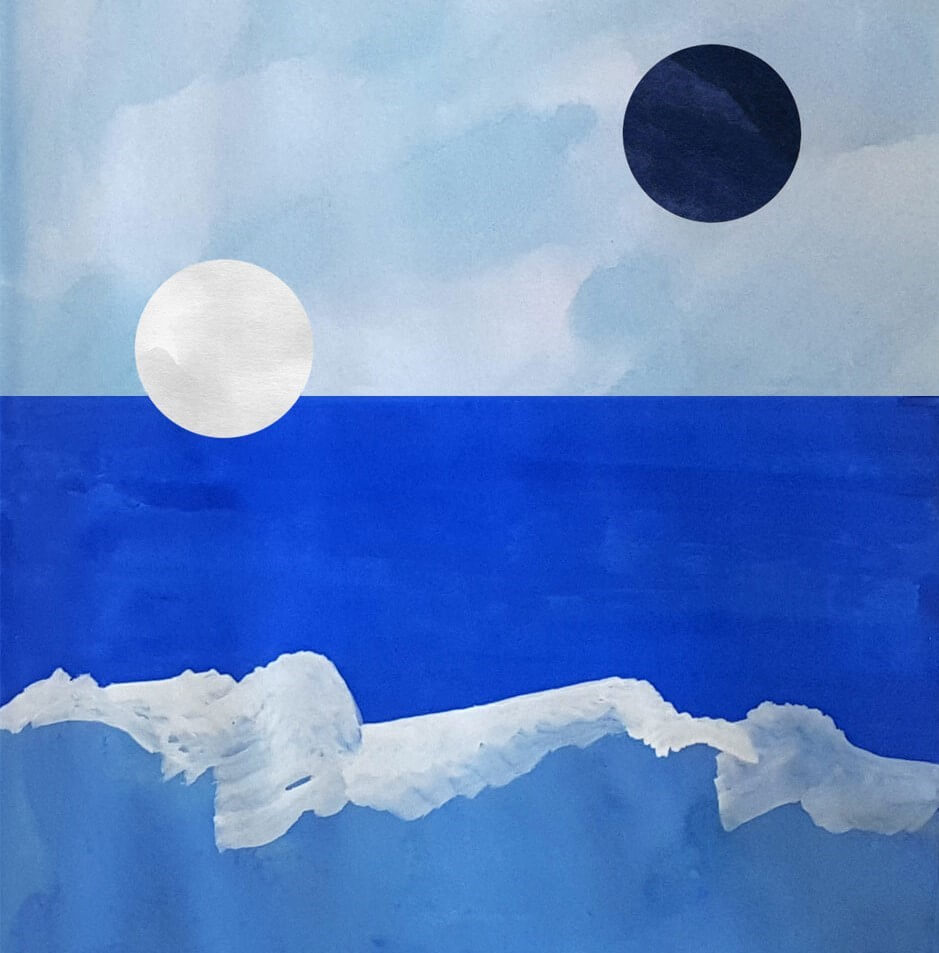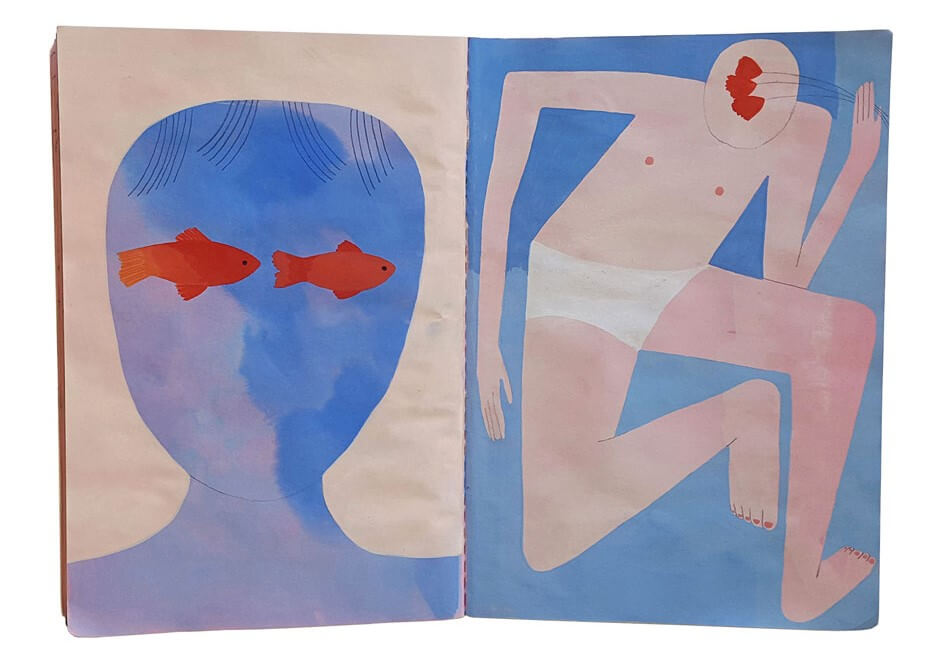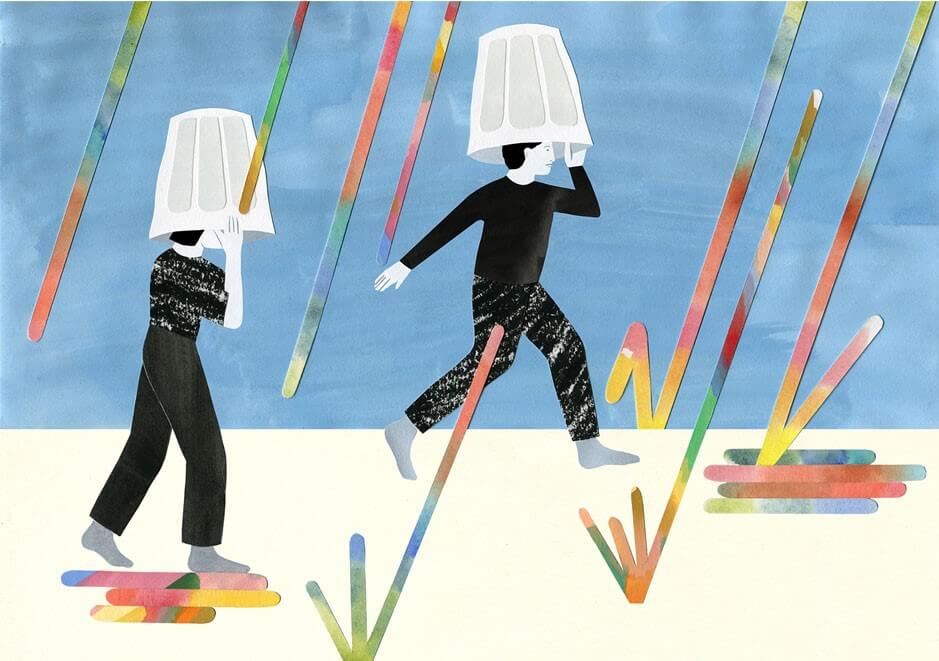 「Prose Poetry and Summer(散文詩と夏)」
青色と聞いてまず思い浮かぶのは、ロックダウン中に読んだMaggie Nelsonによる魅惑的な本「Bluets」です。
彼女は軋轢や絶望、人生について語りながら、青への、あらゆる種類の青への愛を明らかにしています。
行間で、そして、色によって。
深みのある主題のようでいて、明快な本です。

一方で空色は、文字通り夏を連想させます。
それは、太陽の青。
私は制作において季節や天候のことを考えるのが大好きで、空色を用いると、とてもうまくいくのです。


PROSE POETRY AND SUMMER
The first thing that come to my mind when I'm thinking to the blue color is "Bluets" , a magical book by Maggie Nelson that I read during the lockdown.
She unfolds her love for the blue color, all type of blue, while speaking of rupture, depression, and life at the same time.
Between the lines, and through the blues.
Even though it seems to be a deep subject, the book is luminous.

But sora-iro literally reminds me summer.
It's a sun-blue.
I love to think about the seasons, and the weather in my work, and this blue allows me to do it really well.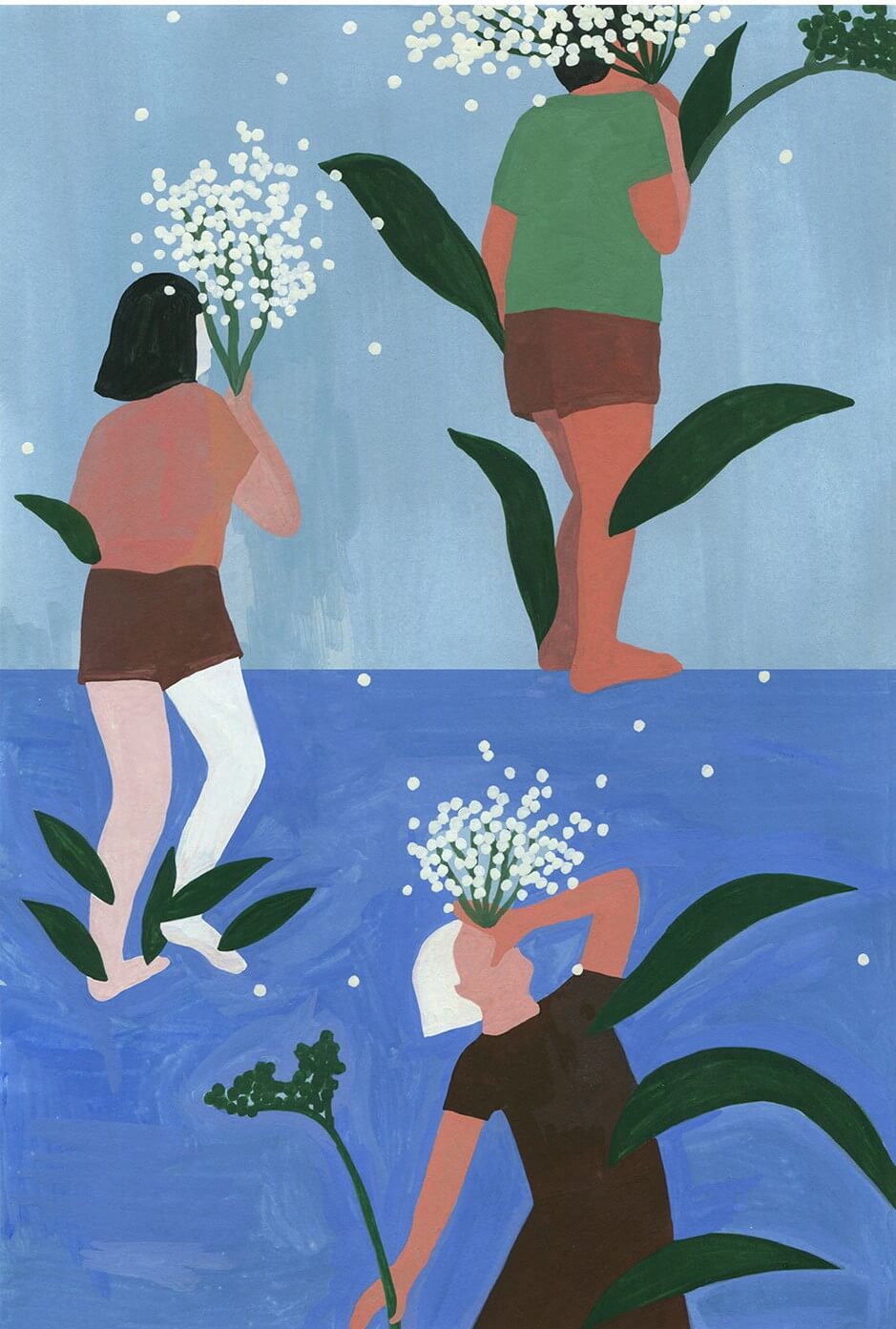 Mathilde Rives:
パリ在住のフランス人イラストレーター。
プリント作品とアニメーション作品の両方を手掛ける。
制作において、ユニークで愛らしいドローイングを通じて言語とイメージの関係に疑問を投げかけている。
www.mathilderives.com

A French illustrator currently based in Paris.
Her drawings can be printed or animated.
Her questions the relationship between language and image through unique and charming drawing.