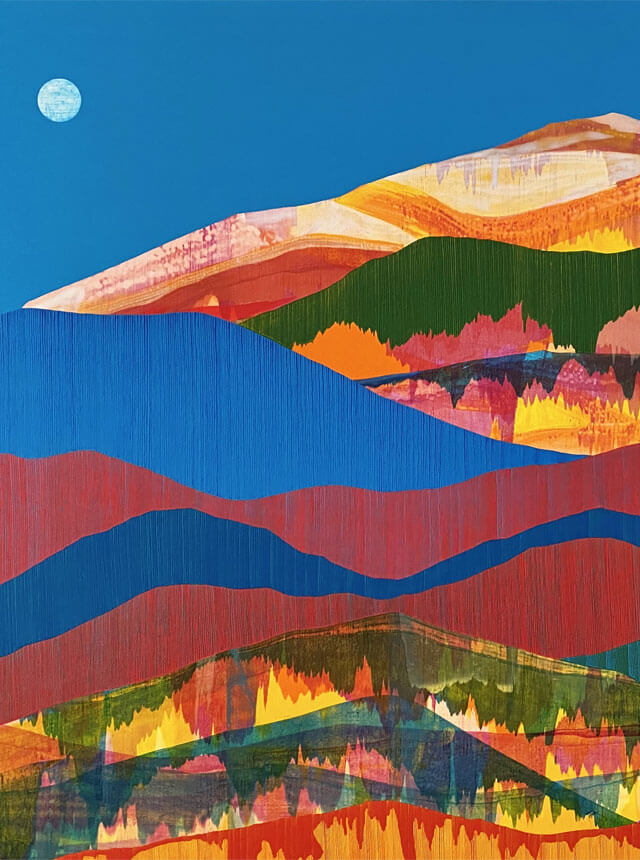 Top Photo:Eastern Promise, 2020, acrylic on wood panel, 30" x 40" ©James Isherwood
Inside of You|James Isherwood
子どもの頃の探検を思い出す、清らかな秋の空色
編集部がピックアップする、今をときめくクリエイターにissue 12のテーマである「空色」から連想されるものを問う、インタビュー企画「Inside of you」。
新進気鋭のクリエイターが語る、それぞれが「空色」から想起するストーリーとは。
テーマにリンクした、作品とともにチェックして。
"Inside of you" Further Story…
sora-iro No.14:James Isherwood/Painter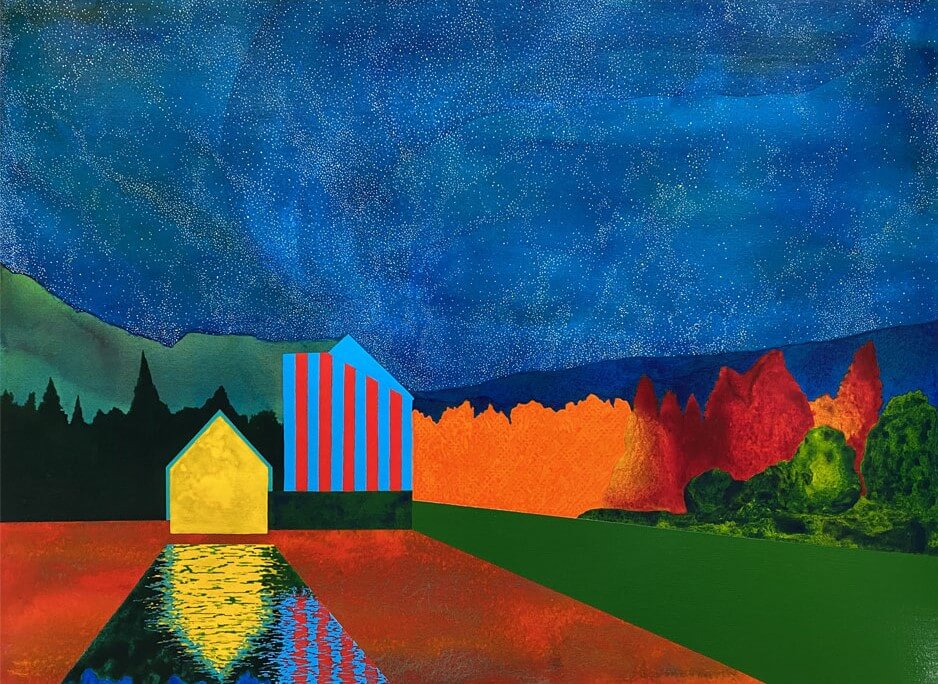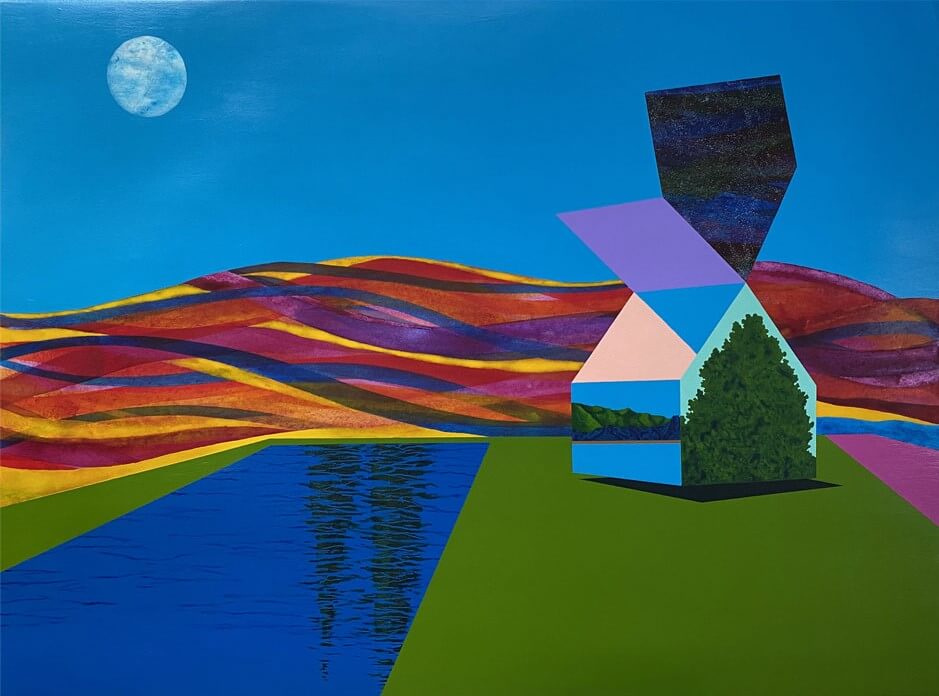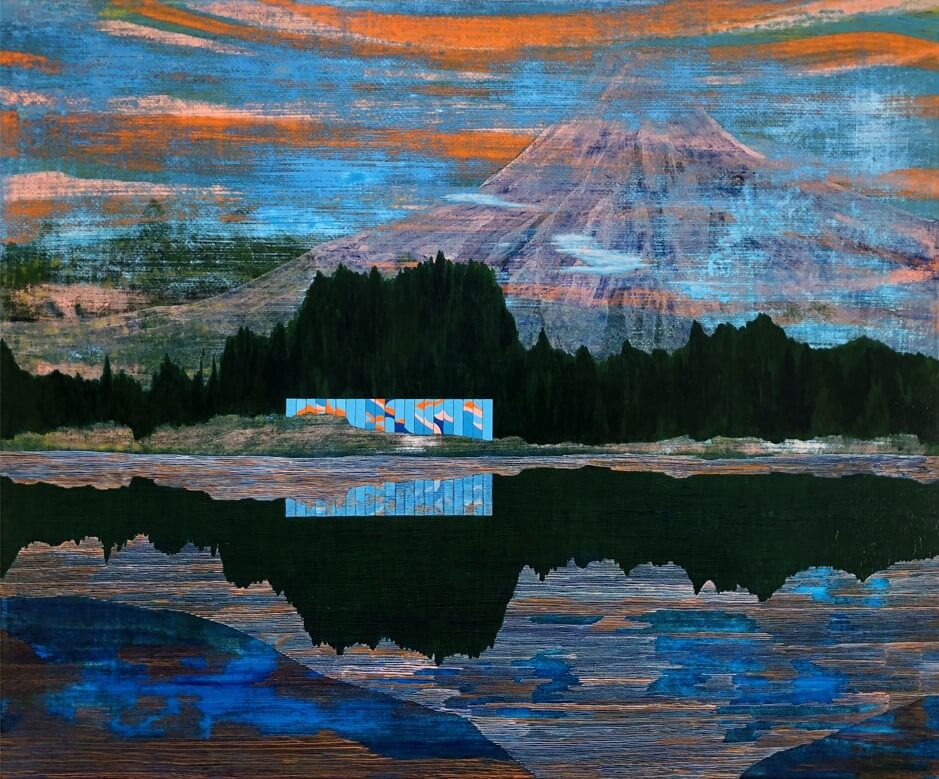 「Timeless Memory(永遠の思い出)」
空色は、森や湖、木々の梢を探検した幼少期に見た、清々しい空の青です。
この魅力的な色は、私のシュルレアリスム的な絵画の中で繰り返し登場する、調和の要素です。
そして度々、昼の月と太陽に祝福され、涼やかな秋の気候や探検の自由さをそっと思い出させてくれます。
内なる落ち着き、鷹揚な心、無限の可能性を表す色なのです。


'TIMELESS MEMORY'
Sora-iro is a crisp sky blue of childhood exploring the forest, freshwater lakes and treetops.
This magnetic color is a recurring harmonic element in my surreal landscape paintings.
Often complimented by a day moon or the sun, it is a comforting reminder of cool Autumn weather and the freedom of exploration.
It represents inner calm, an expansive mind and endless possibility.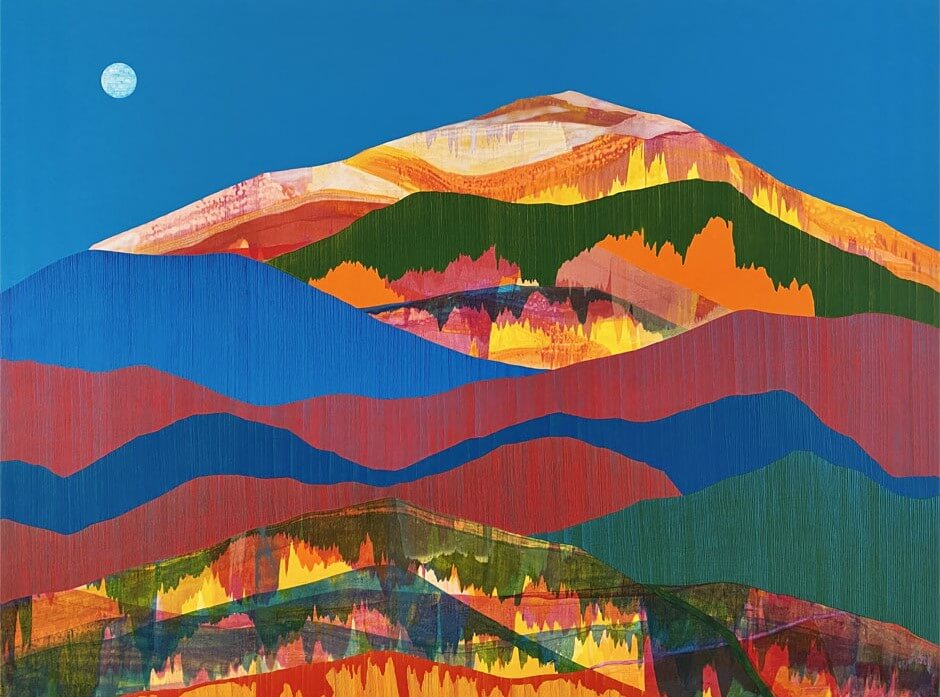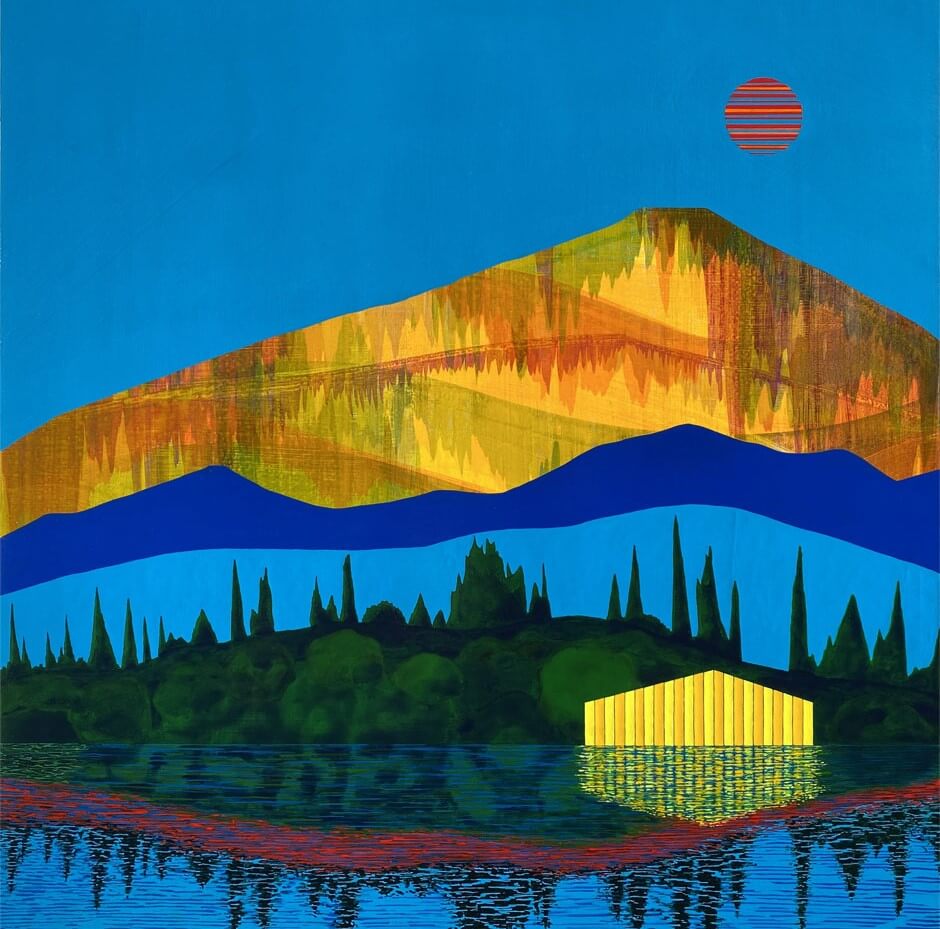 James Isherwood:
ニューヨーク・ブルックリンで活動する画家。
近年は小屋を主役に据えた絵画を通じ、私たちが住んでいる世界と想像力によって築かれた旅の橋渡しをしようと試みている。
jamesisherwoodstudio.com
susaneleyfineart.com/Detail/artists/Isherwood

A painter living and working in Brooklyn, New York.
His current paintings feature four-walled barn attempt to bridge the gap between the world we live in and the journeys forged by our imagination.